39 Photos of an Epic Myanmar Adventure!
Myanmar stole a piece of our hearts the moment we stepped off the plane and landed into the crazy, wonderful and inspirational country. Our Myanmar adventure took us from Yangon in the south, to Lake Inle and Bagan in the tourist triangle and finally to the last royal capital of Burma, Mandalay. Here's a collection of our favourite photos from the trip: from the food to the famous sights to the lesser known gems and the many amazing local people we encountered along our way.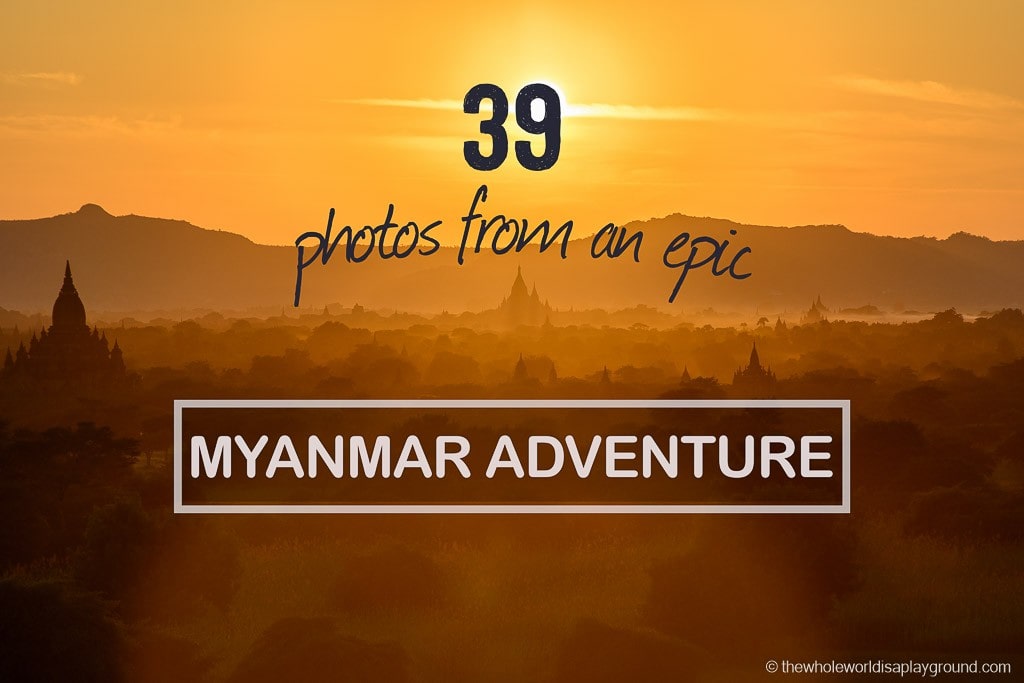 1 | Serene buddha at Indein Pagodas, Inle Lake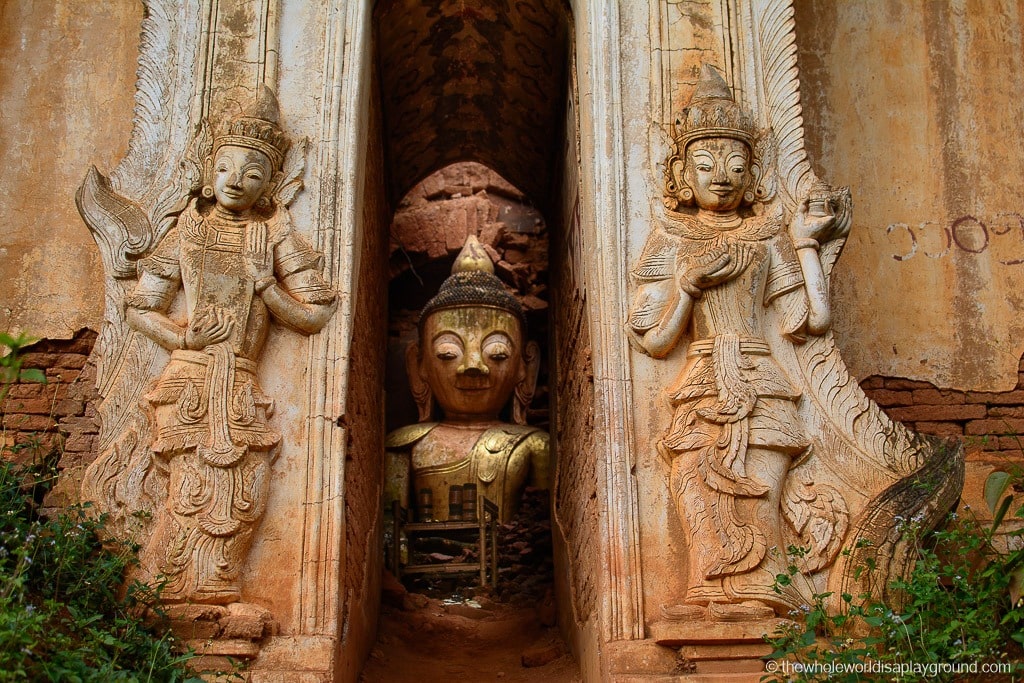 2 | Bagan plains bathed in an auburn sunset, North Guni Pagoda, Bagan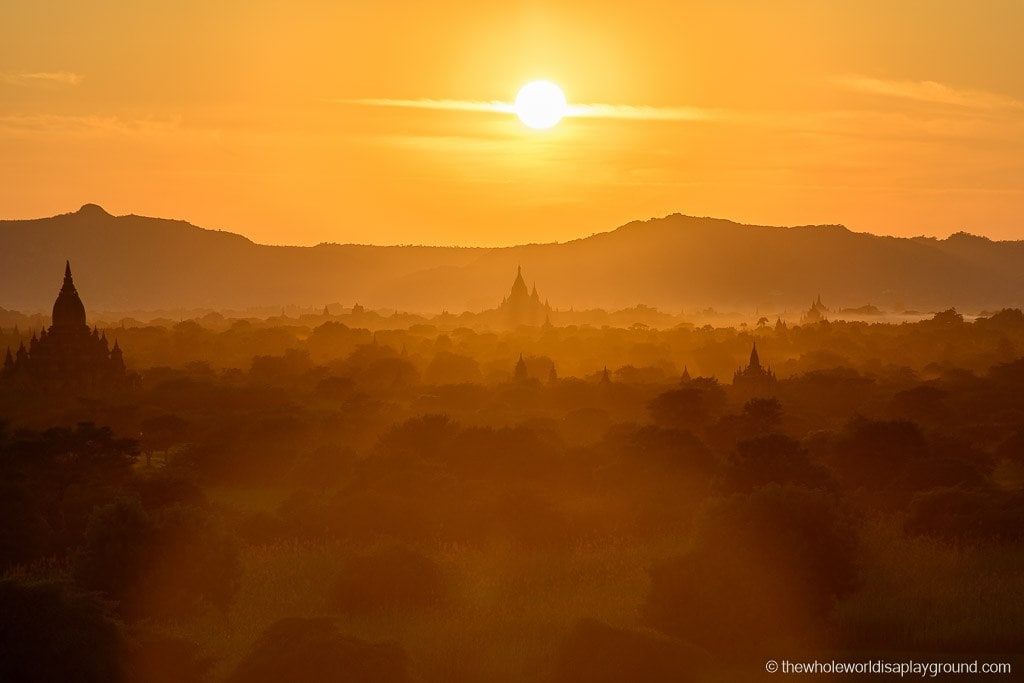 3 | Monk power pose, U-Bein Bridge, Amarapura, Mandalay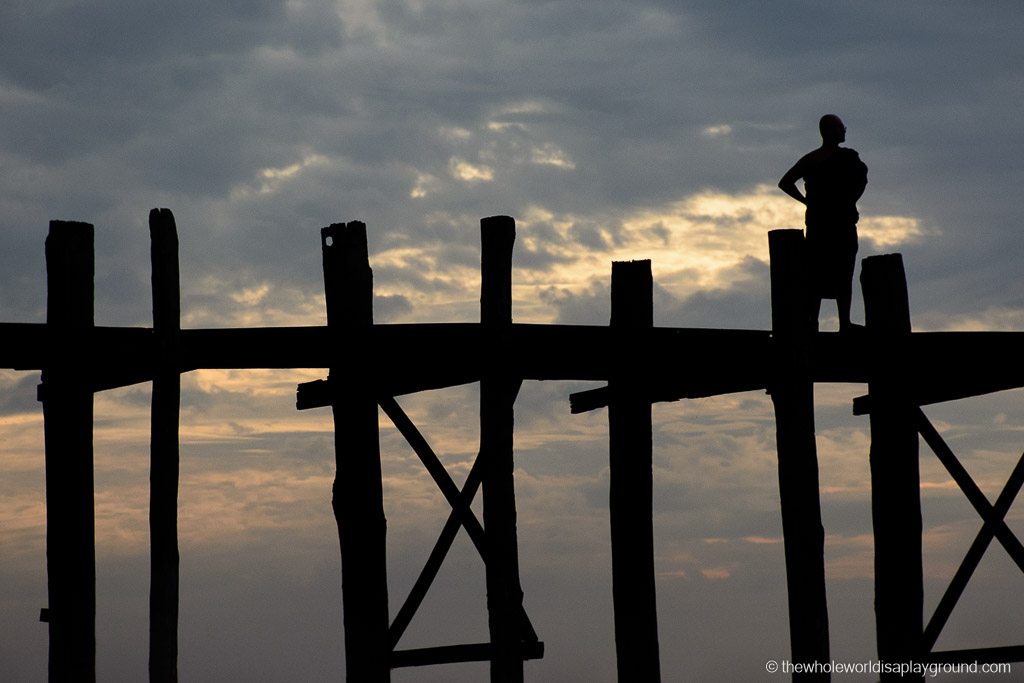 4  | Sunrise balloons over the Bagan plains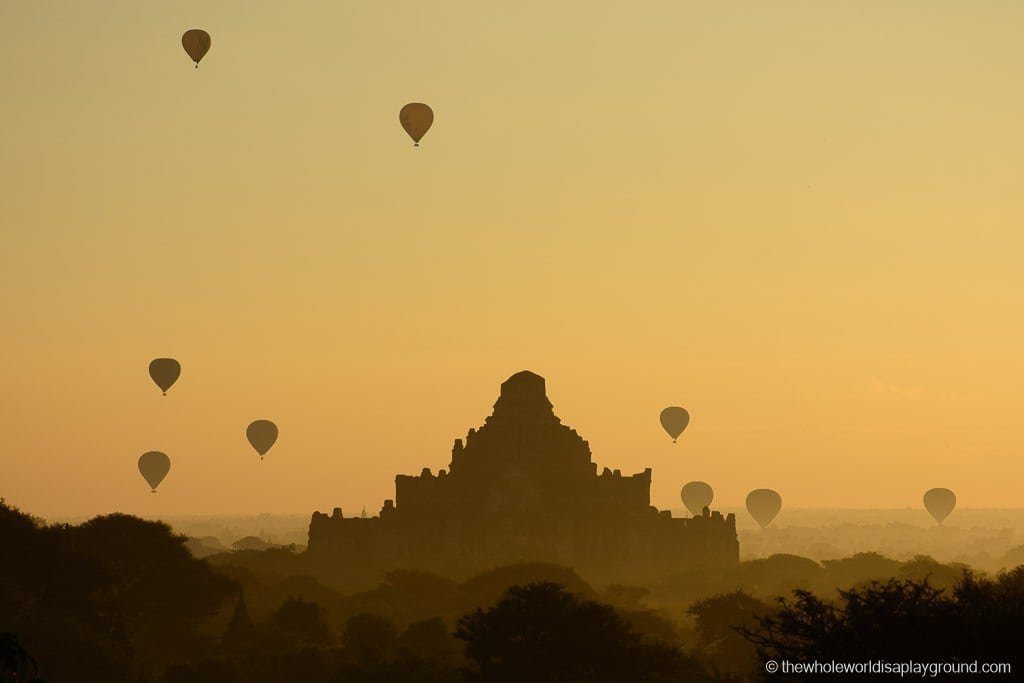 5 | Mount Popa peeking through the trees, Mount Popa Mountain Resort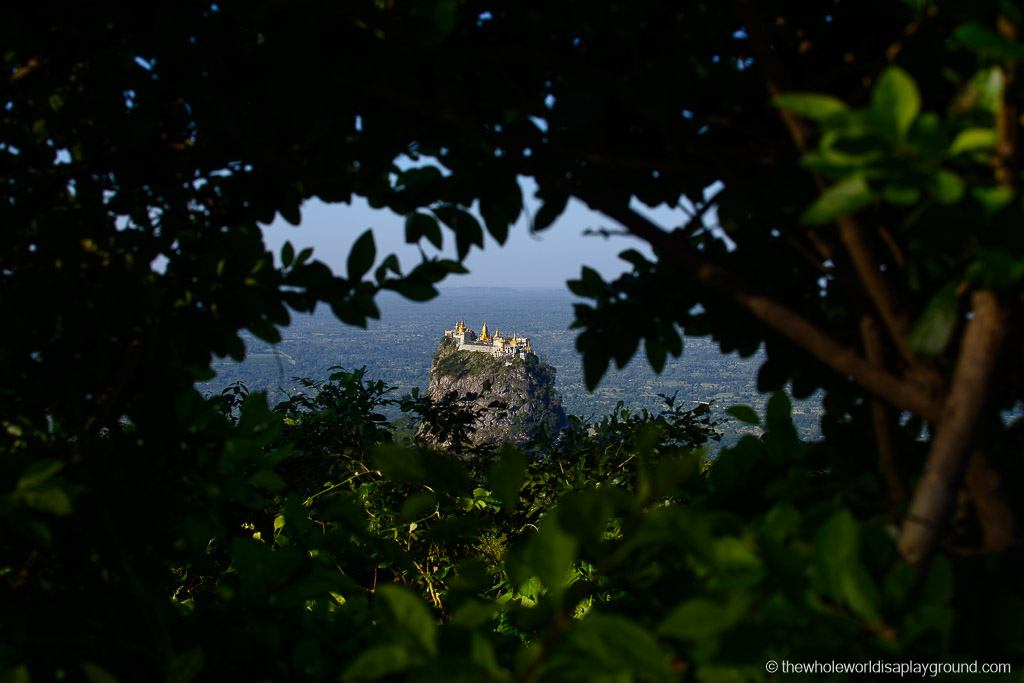 6 | A thousand reflections, Kekku (Kakku), Inle Lake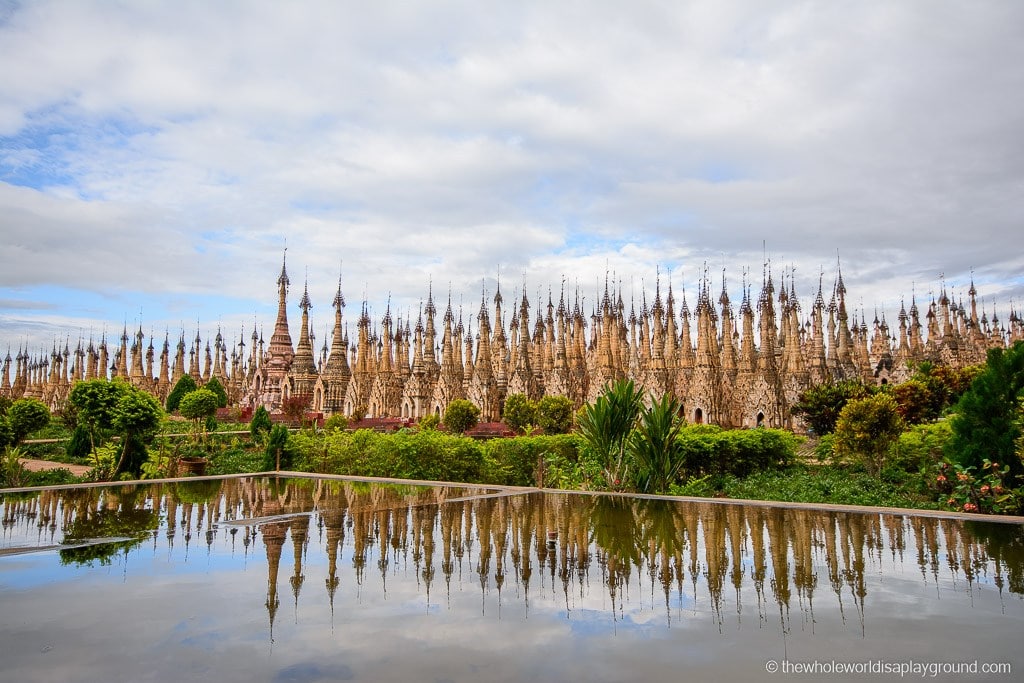 7 | The watchful protector, Shwedagon Pagoda, Yangon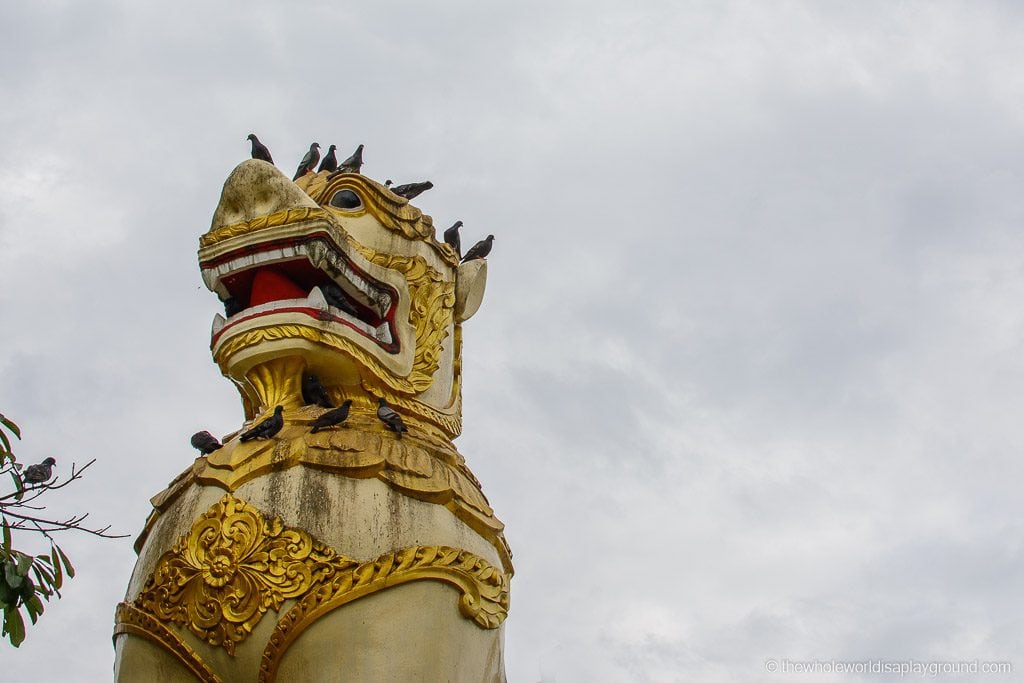 8 | Traditional fisherman on Inle Lake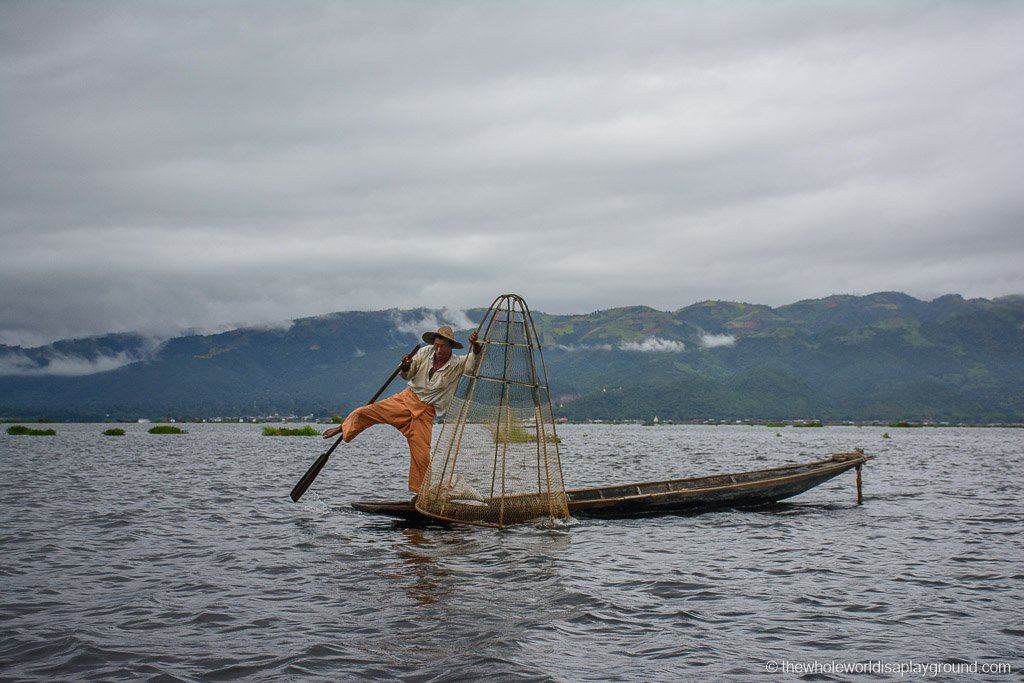 9 | An assault of the senses: the Zay Cho (Zegyo) Market, Mandalay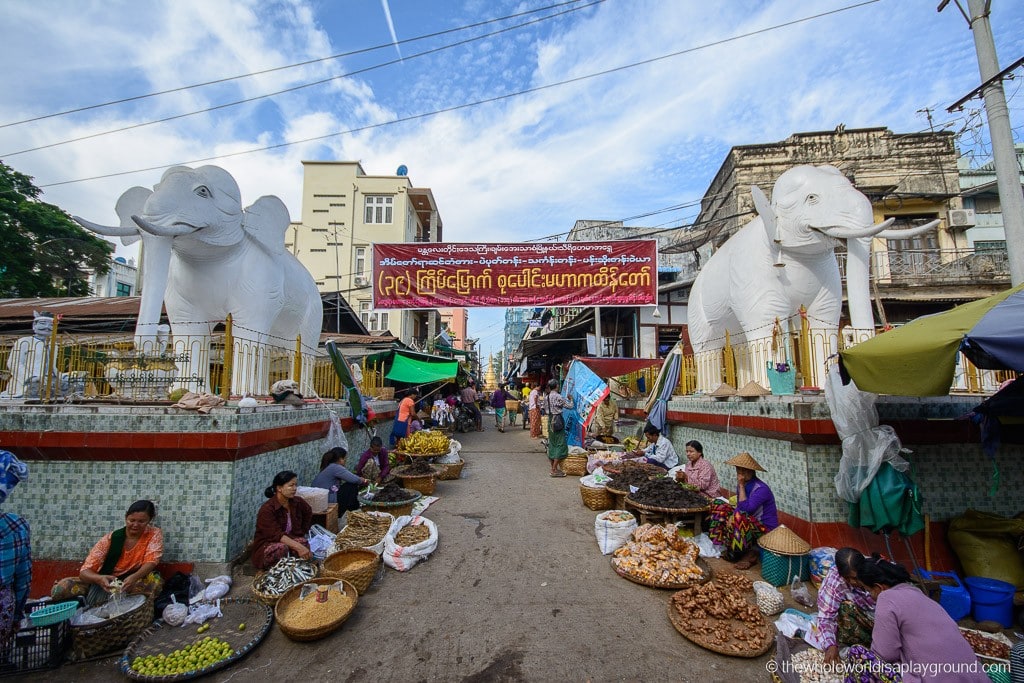 10 | Iconic entrance of the Shwezigon Pagoda, Nyaung-U, Bagan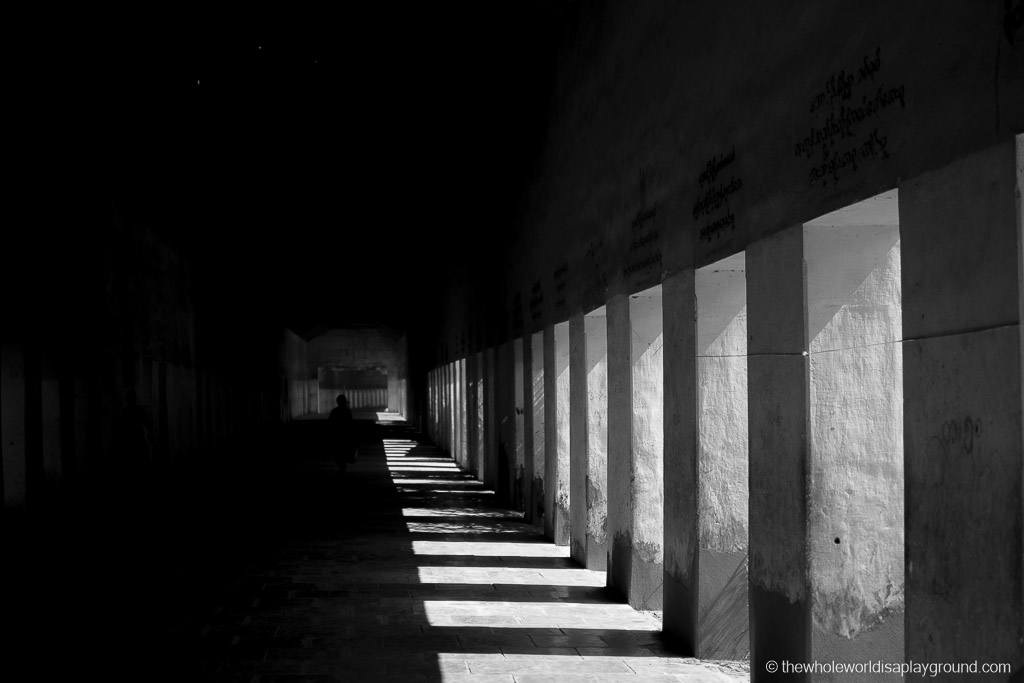 11 | Breakfast time at Kalaywa Monastery, Yangon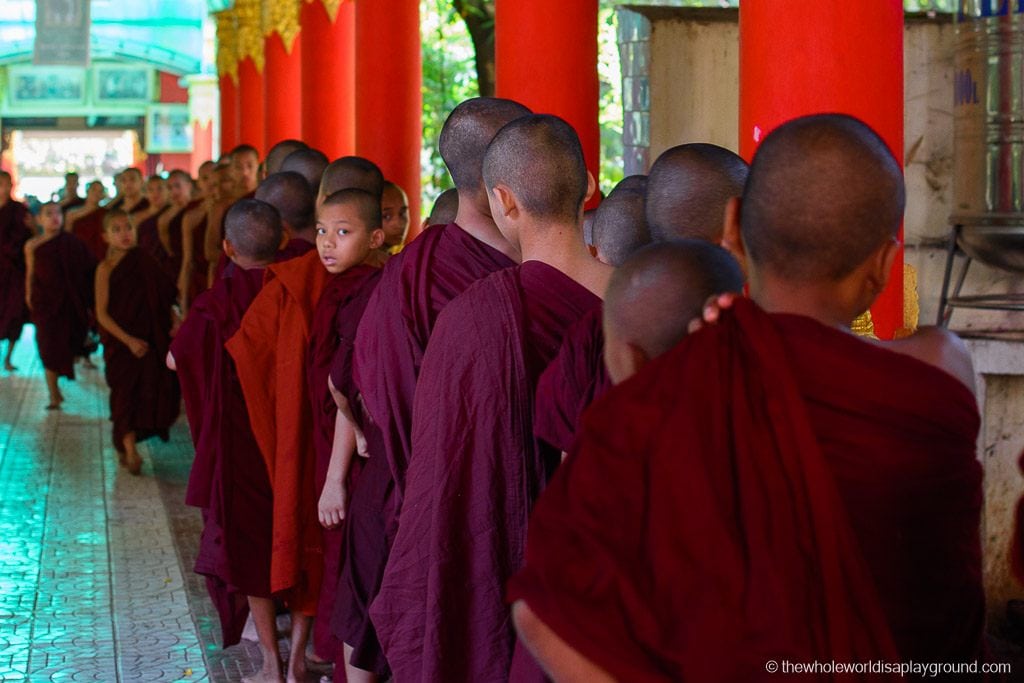 12 | Farmers herding at sunset, Pyathadar Hpaya Pagoda, Bagan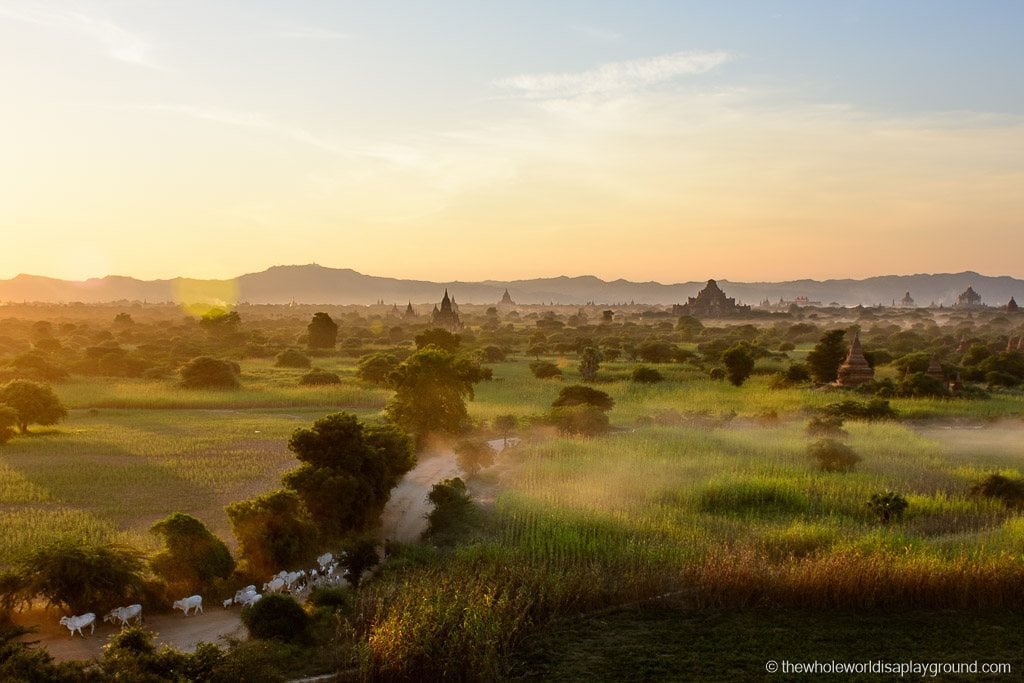 13 | Shan girl in traditional dress, Kakku (Kekku), Inle Lake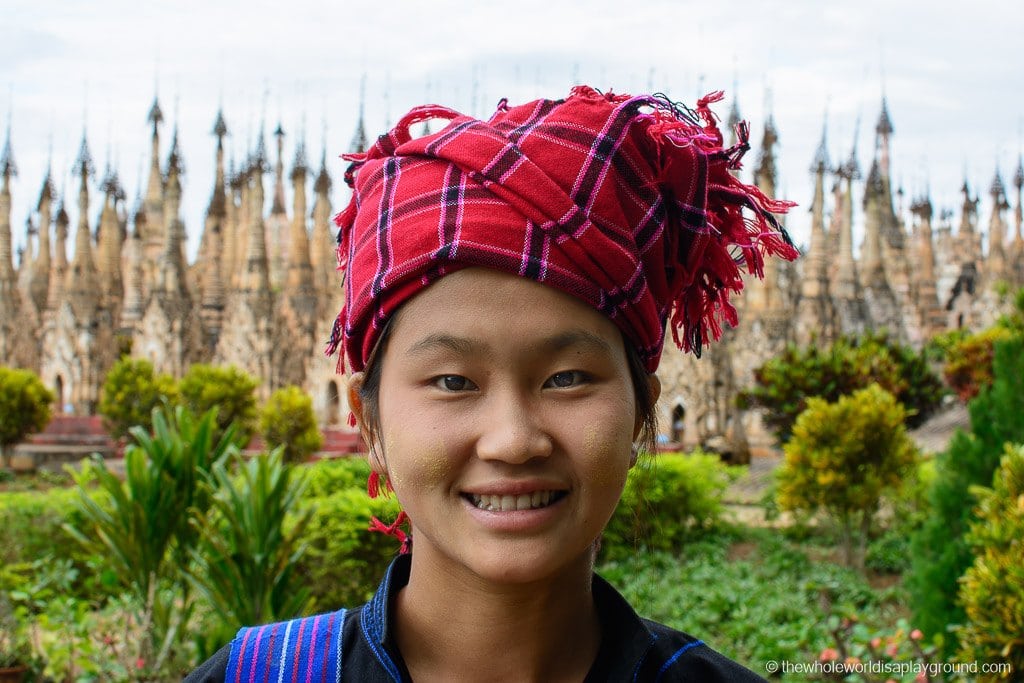 14 | Water lillies at day break, Kandawgyi Park, Yangon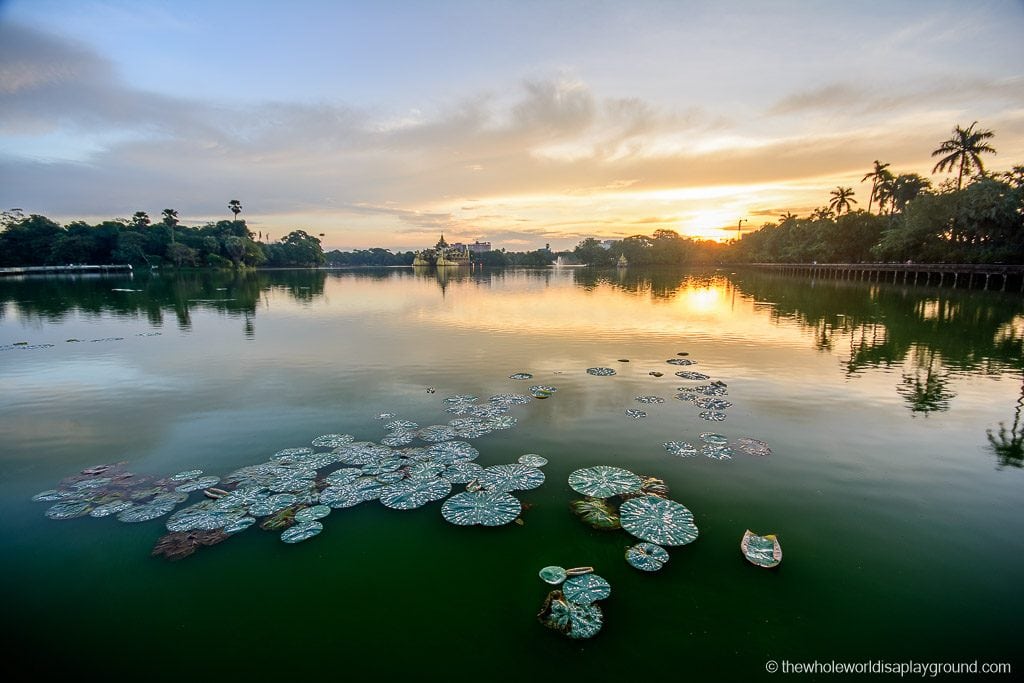 15 | Monkeys scavanging for food, Mount Popa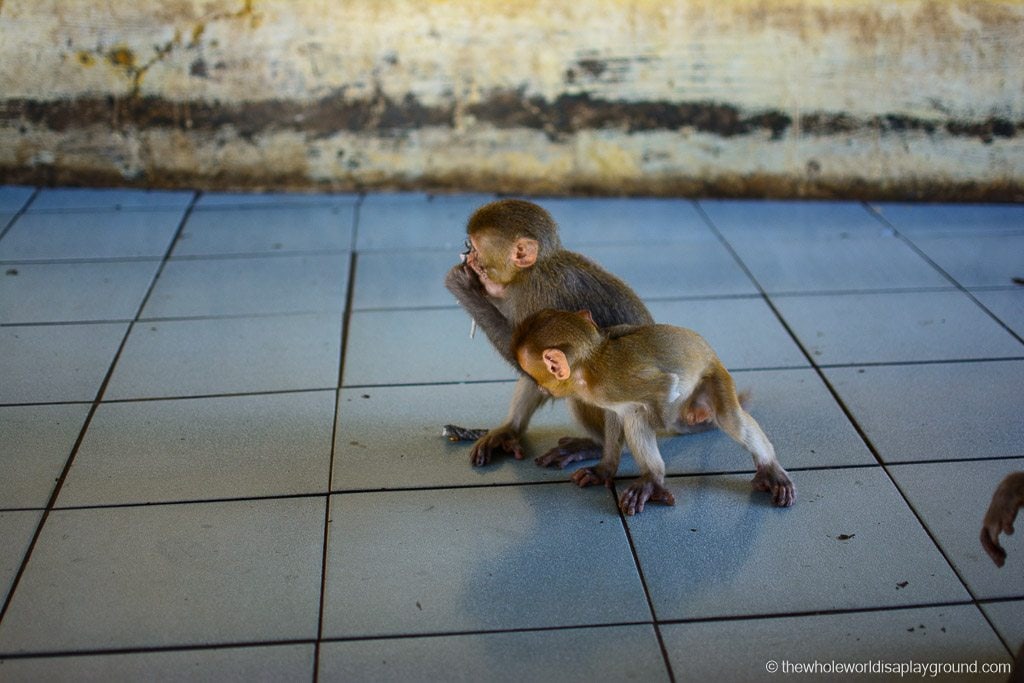 16 | Celebrating the Aung San Suu Kyi election win, Yangon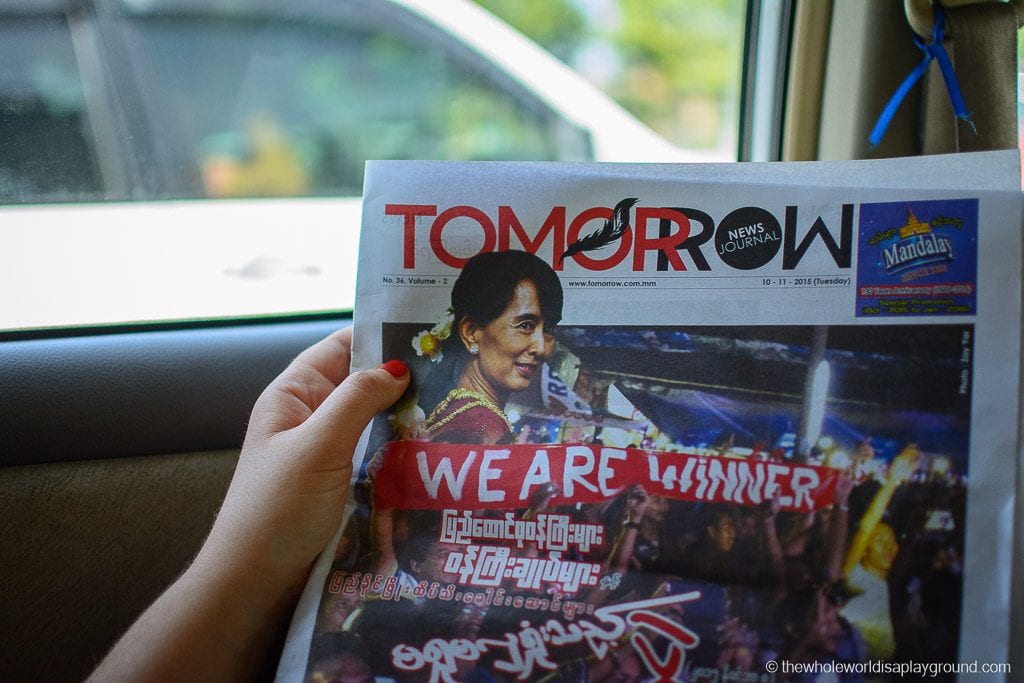 17  | Vacant trade desks at the Jade Market, Mandalay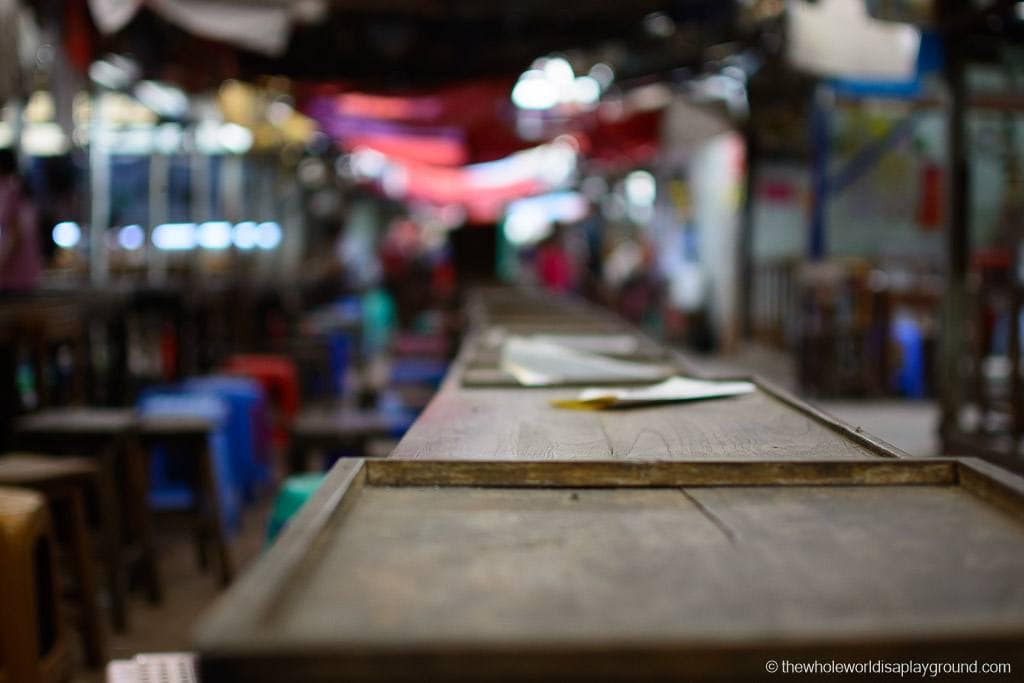 18 | Clensing of the buddhas, Mahamuni Pagoda, Mandalay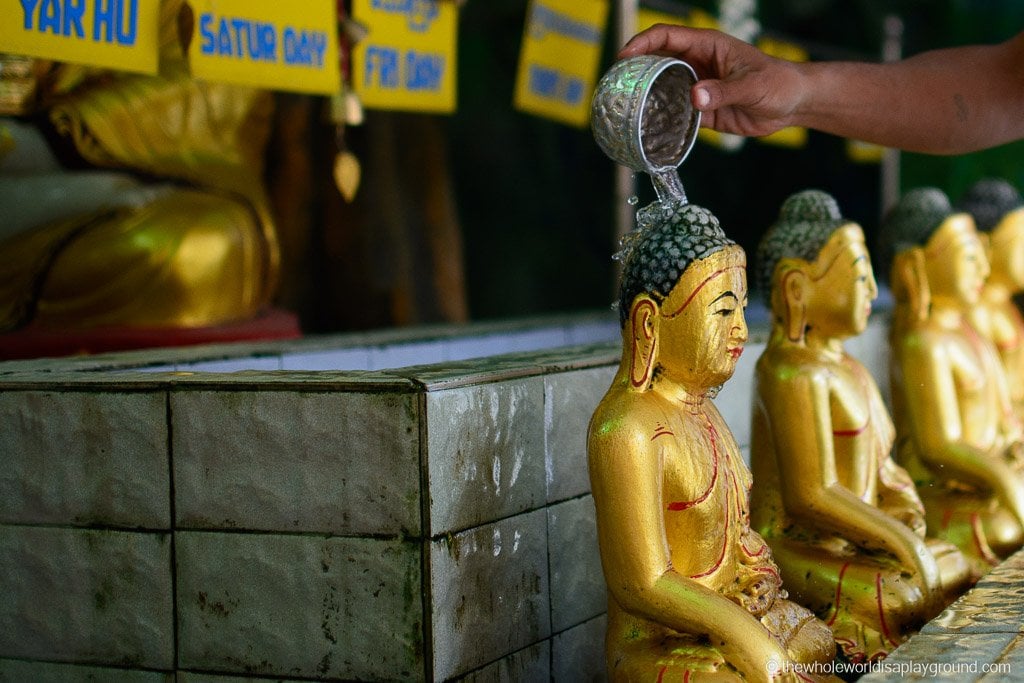 19 | Reflections at sunset, Lake Inle Princess Resort, Inle Lake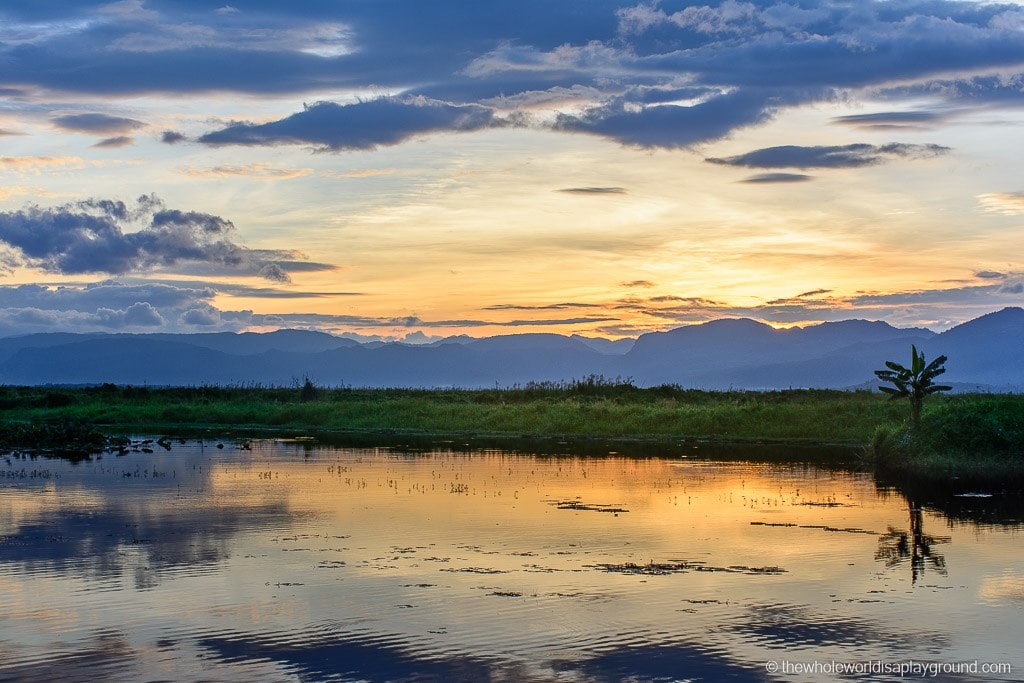 20 | Tea Leaf Salad at Bibo restaurant, Ngyan Swe, Bagan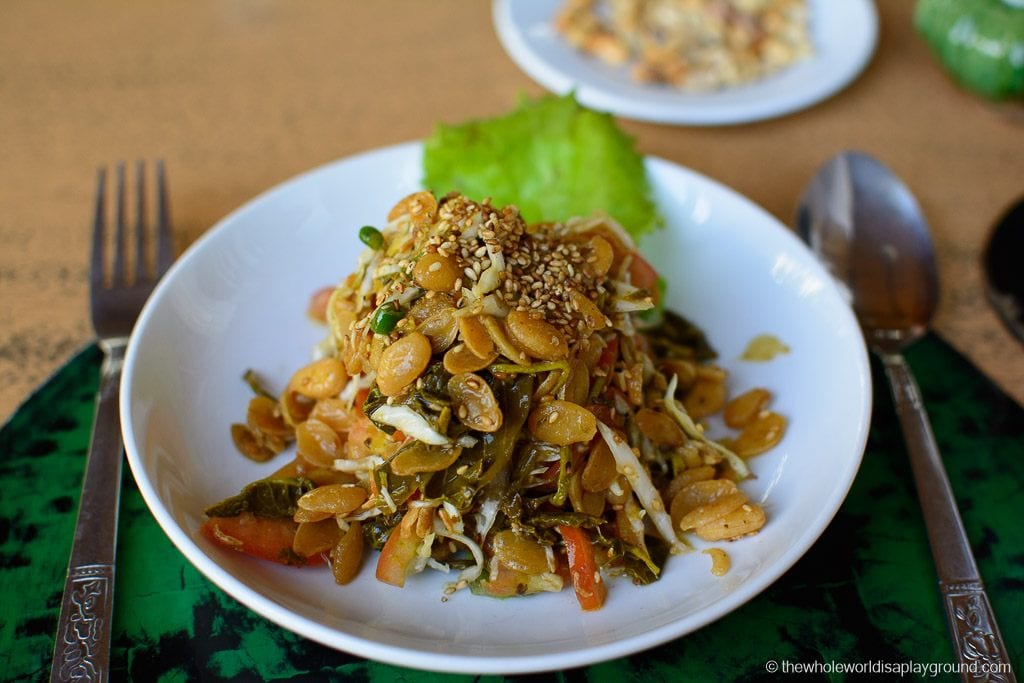 21 | Breakfast with a view, Mount Popa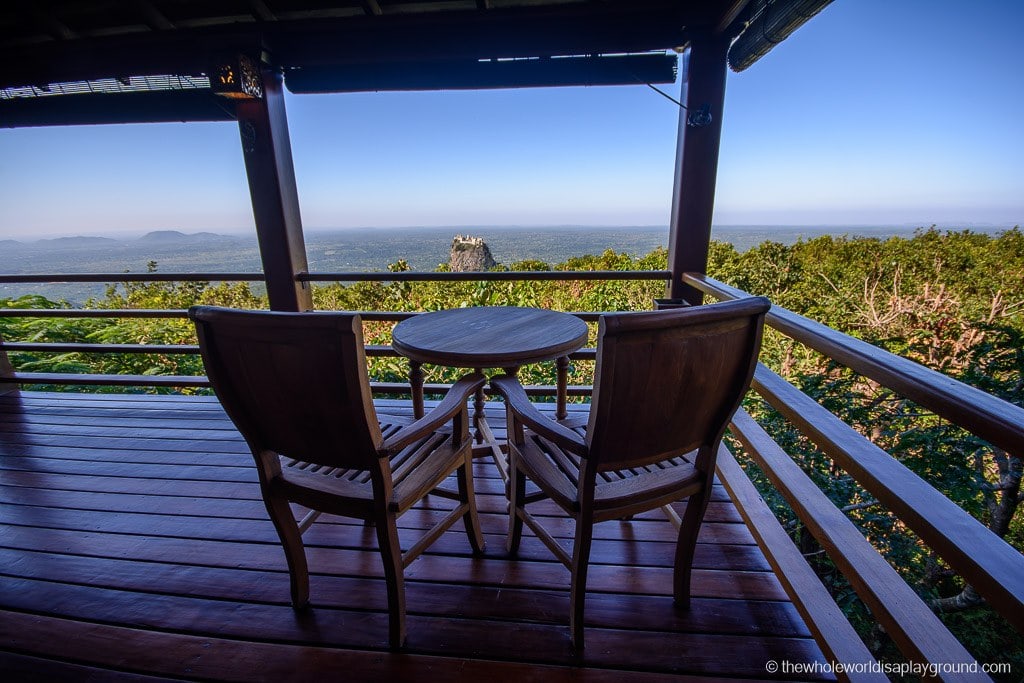 22 | Long-neck woman weaving blankets,  Inle Lake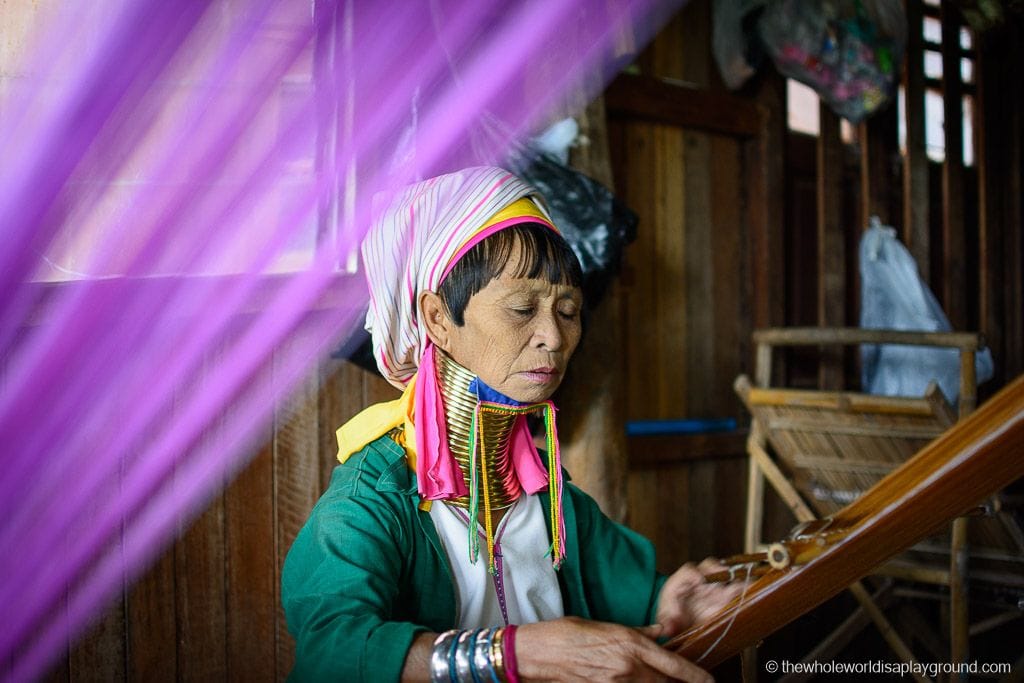 23 | Gold, gold gold: Shwedagon Pagoda at night, Yangon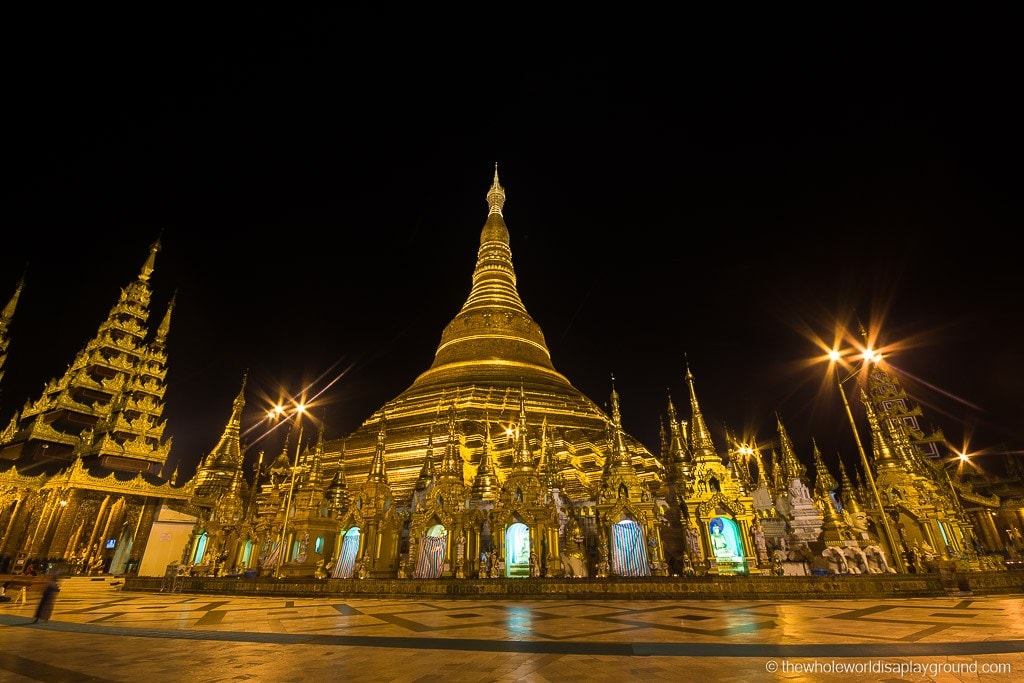 24 | Under the shadow of the temples in Bagan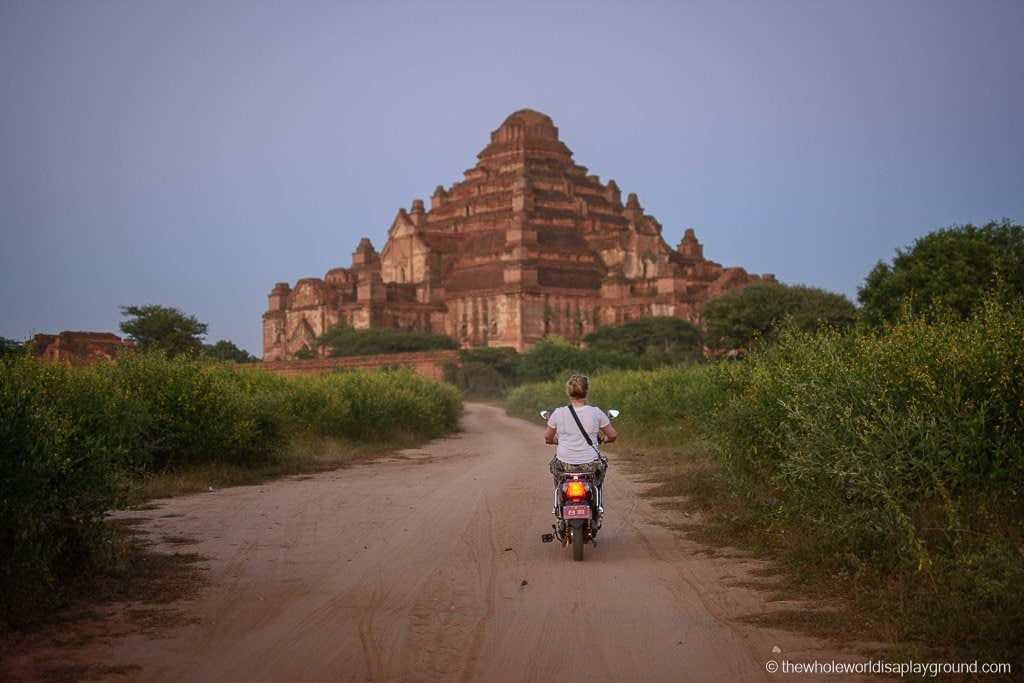 25 | Golden sunrise over the Ayeyarwady (Irrawaddy) river, Bagan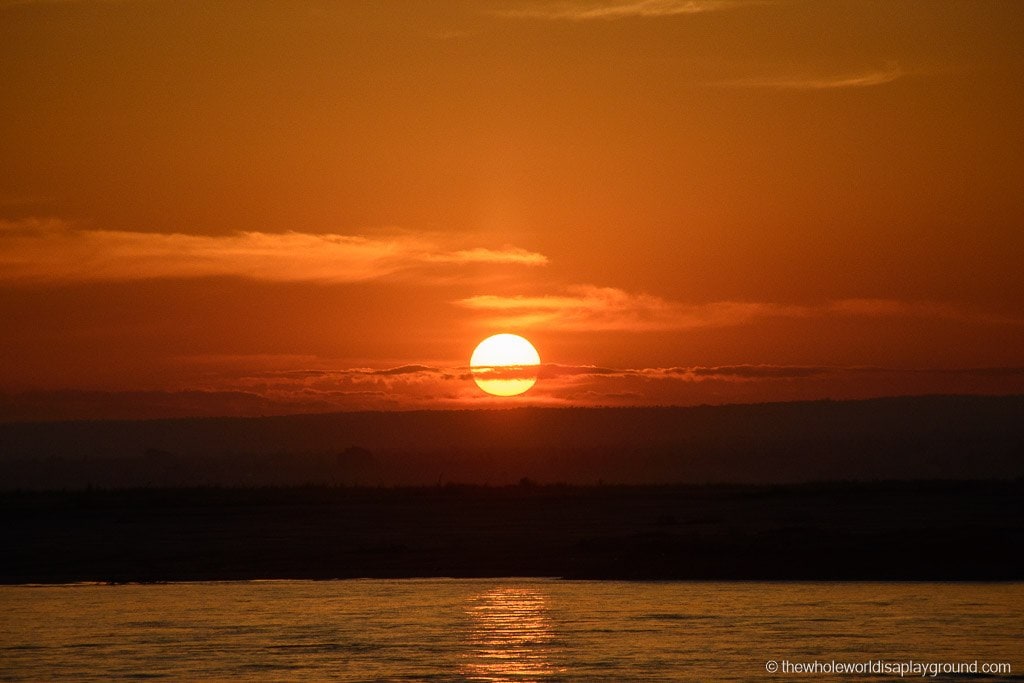 26 | Unforgettable Bagan Sunrise, Law Ka Ou Shaung Pagoda, Bagan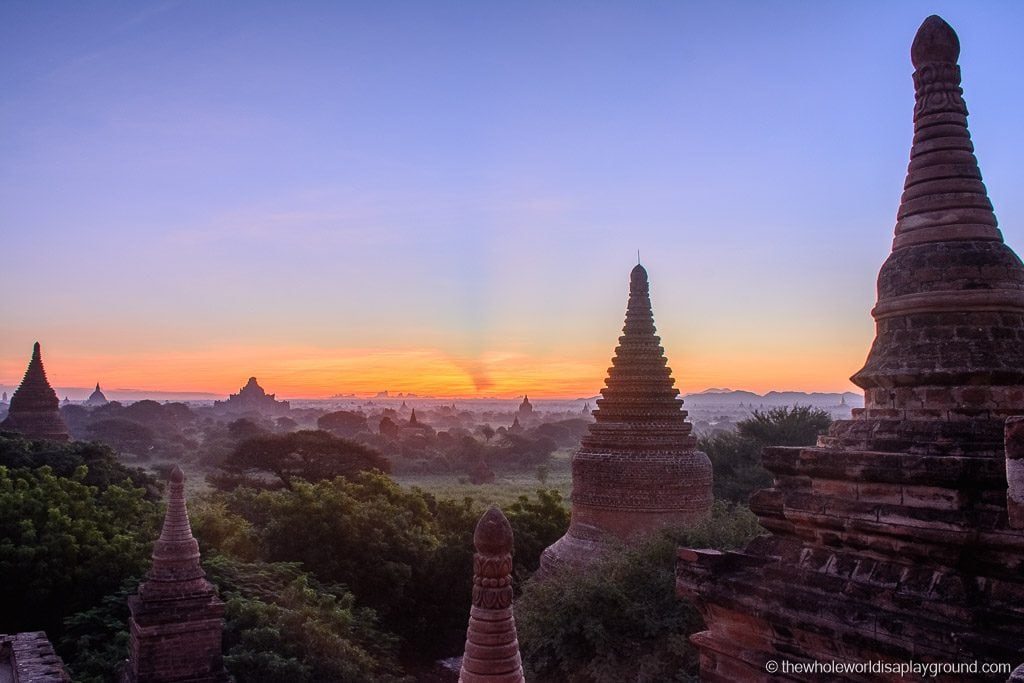 27 | Kids playing in the Ayeyarwady River, Yangon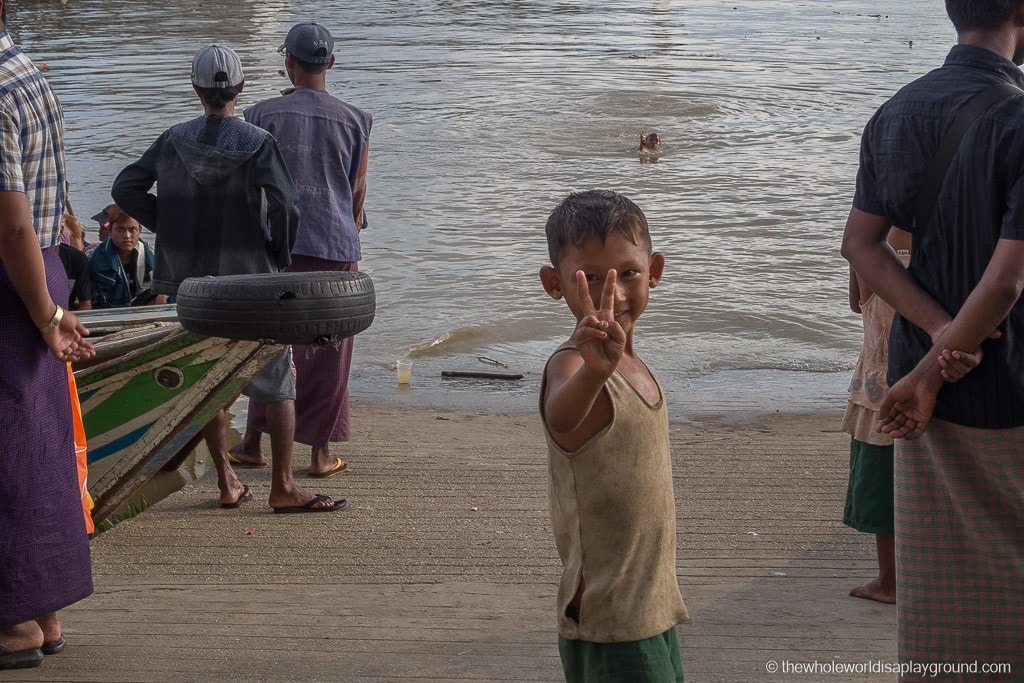 28 | Taking the train to anywhere, Yangon Train Station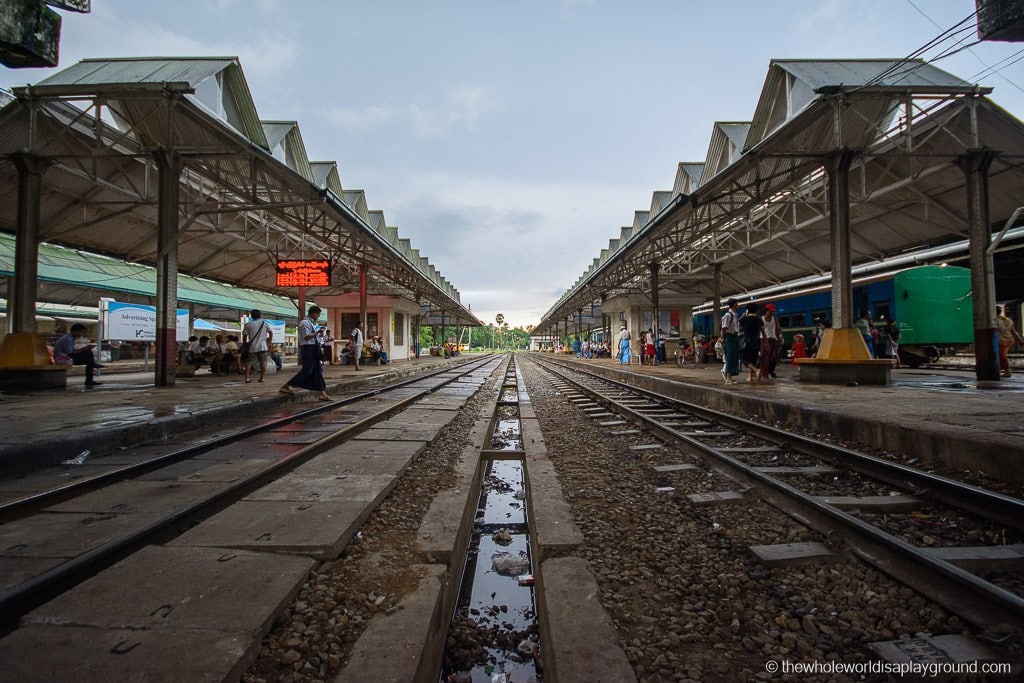 29 | Ancient teak monestary, Shwenandaw Kyaung, Mandalay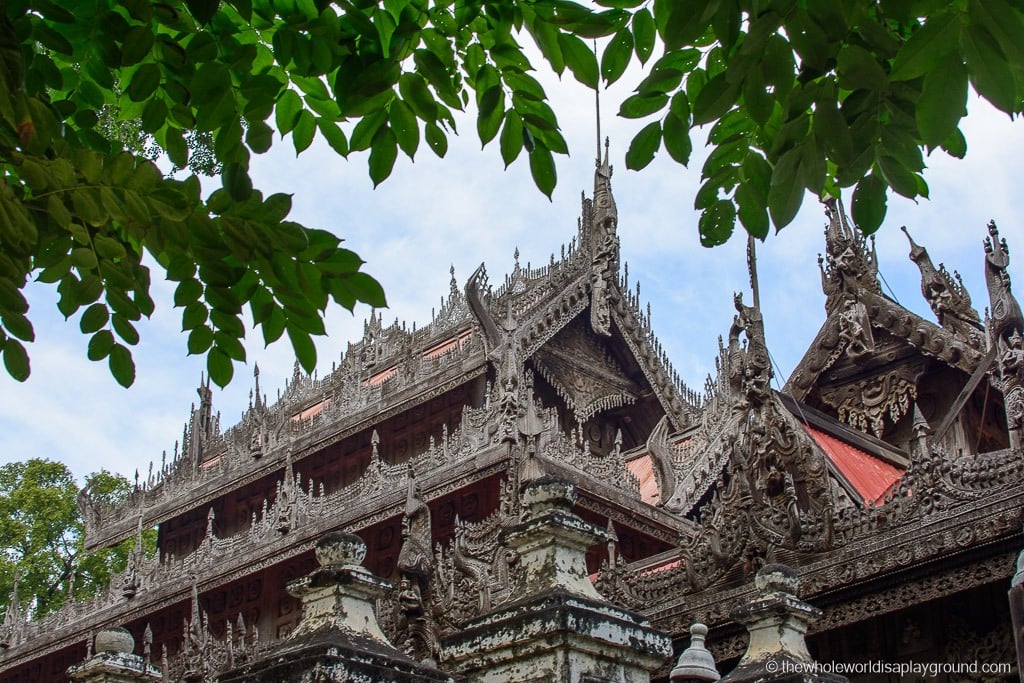 30 | Hundreds of pagodas among the ruins at Indein, Inle Lake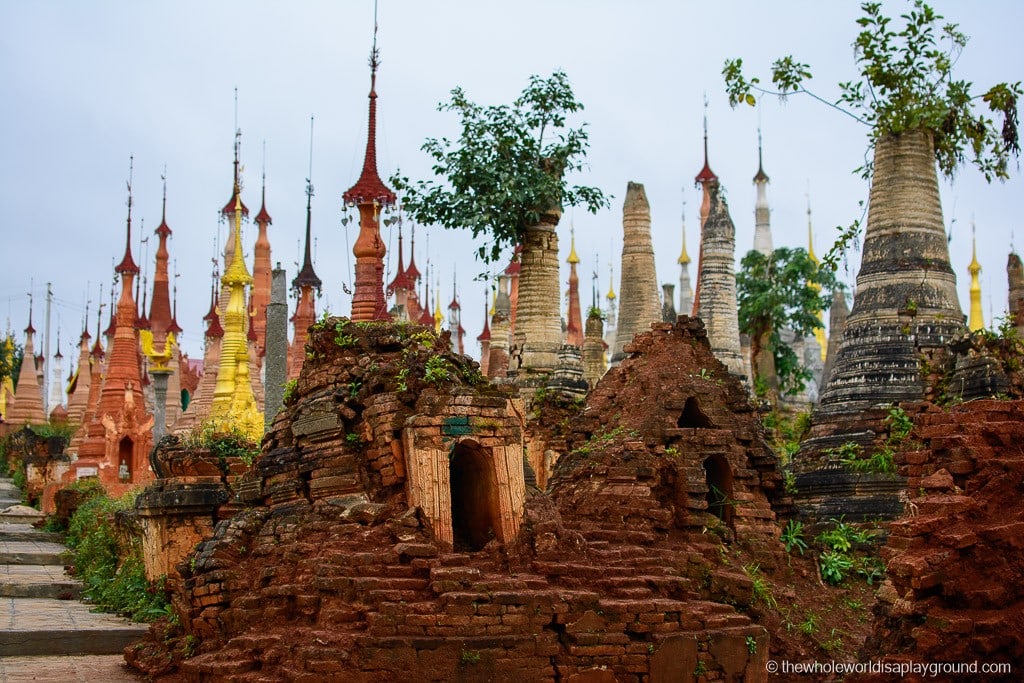 31 | Shimmering gold of the Karaweik Palace at day break, Yangon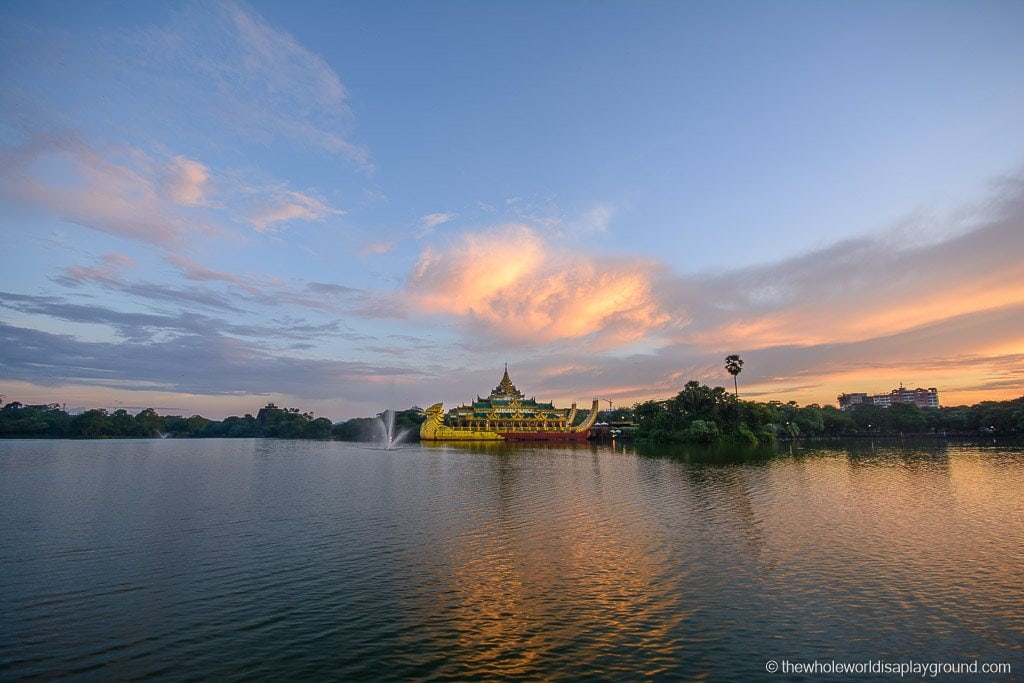 32 | Independence Monument, Yangon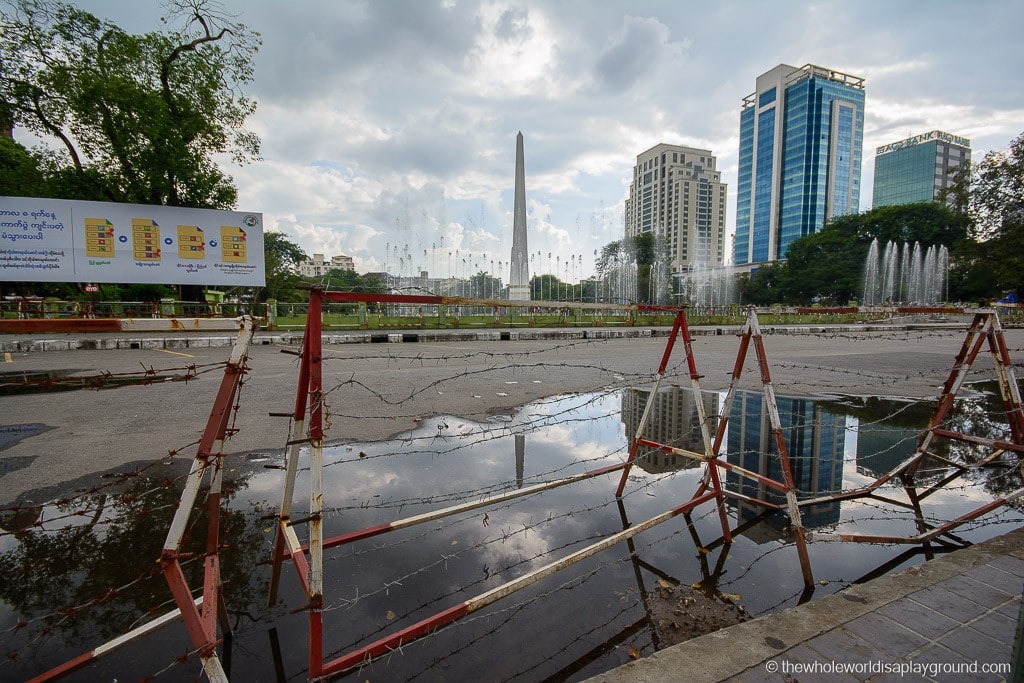 33 | A sea of pagodas, Kakku (Kekku)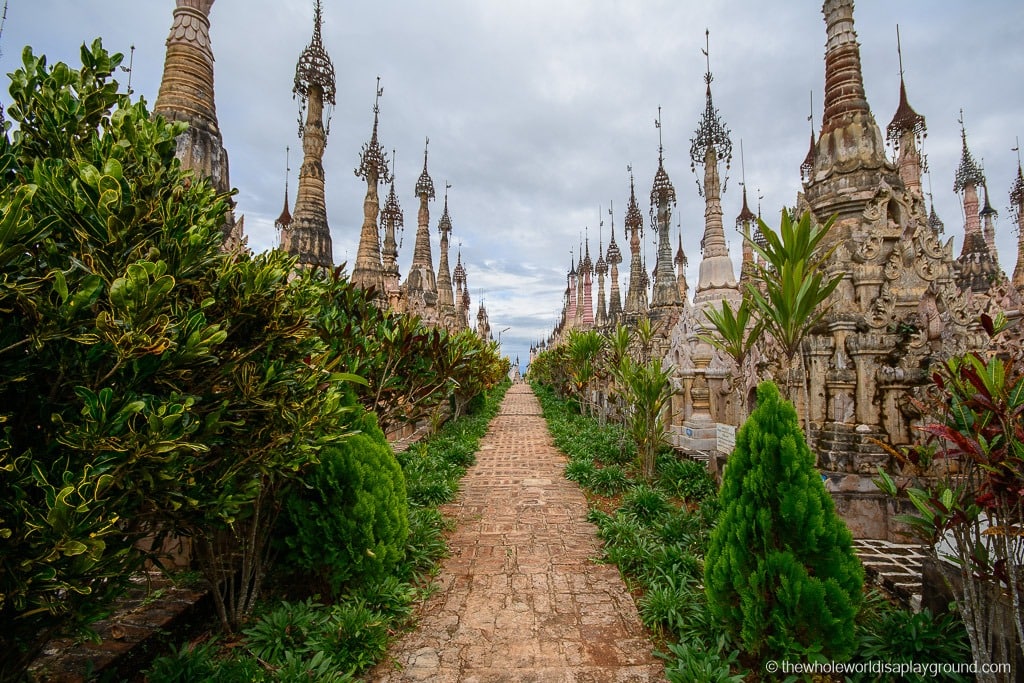 34 | A pink sunset over majestic Mandalay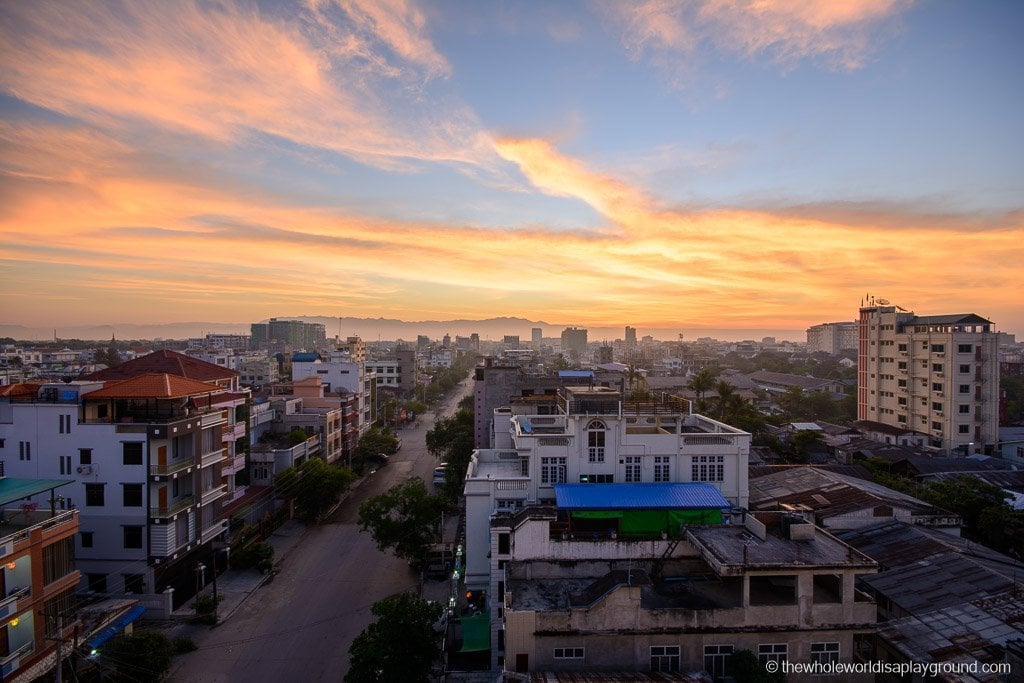 35 | Boat adventures at Lake Inle.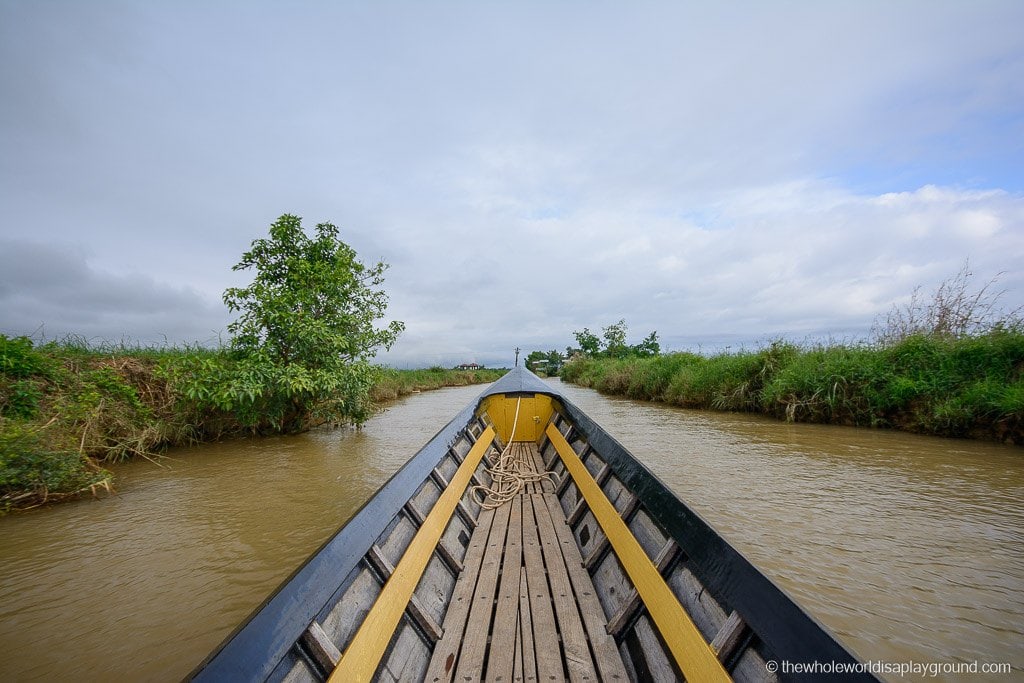 36 | Kaba Aye Pagoda, Yangon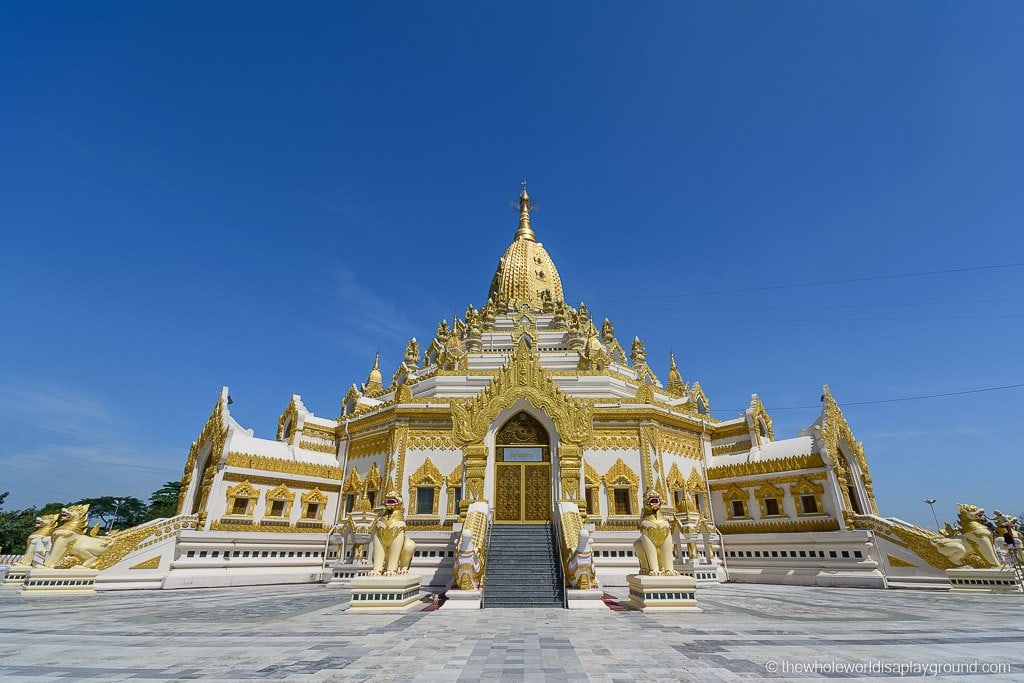 37 | Sulamani Temple bathed in a purple sunrise, Bagan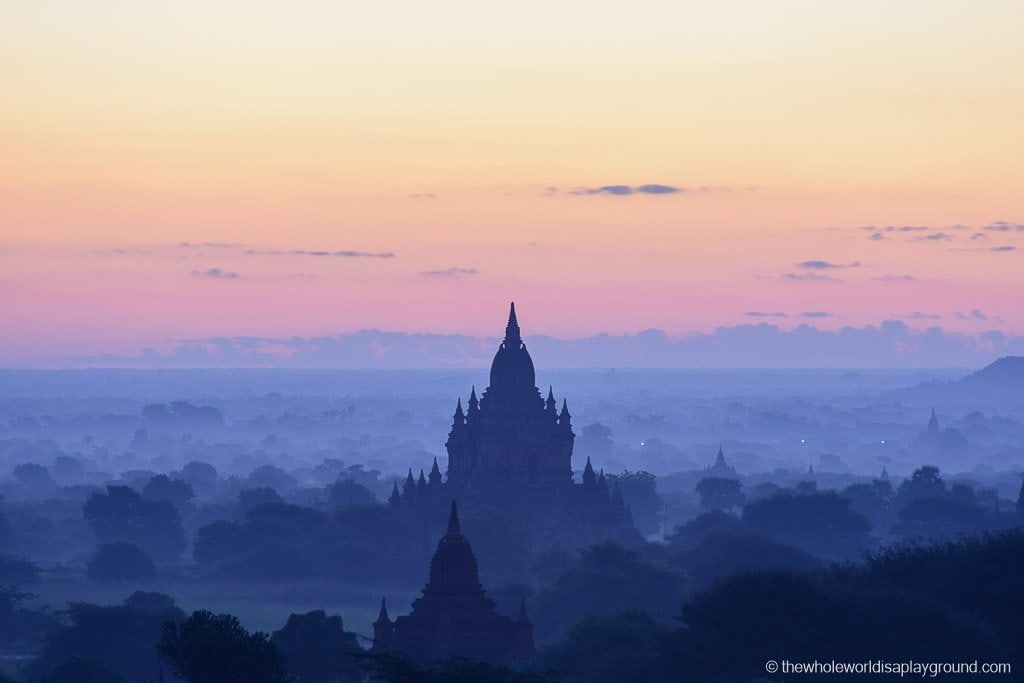 38 | Calm before the storm at the Botataung Pagoda, Yangon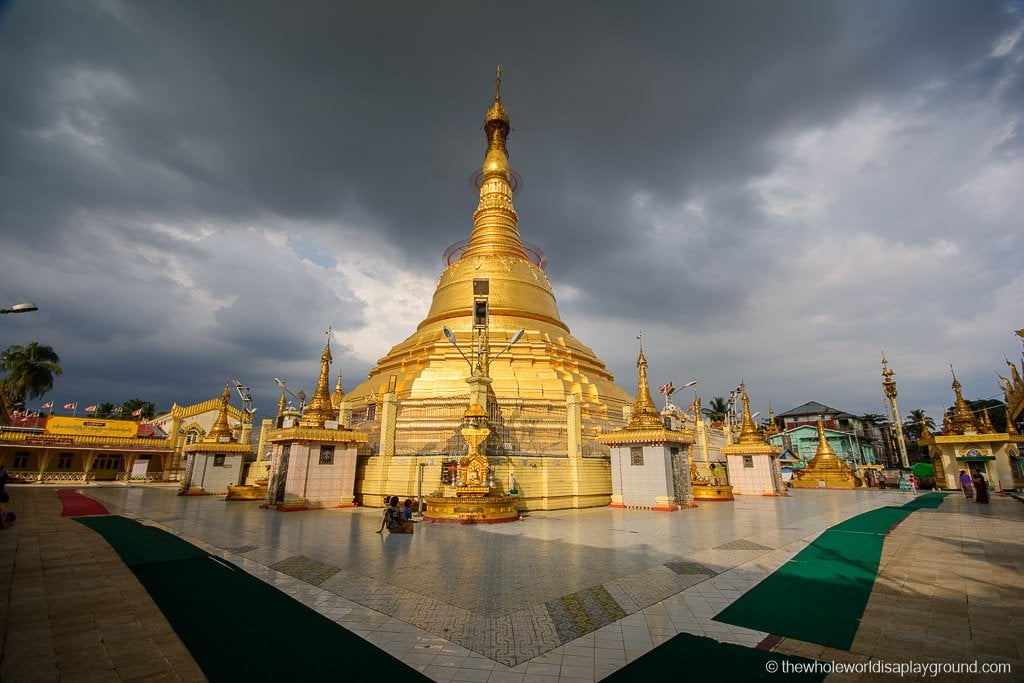 39 | Iconic balloon filled sunrise over Bagan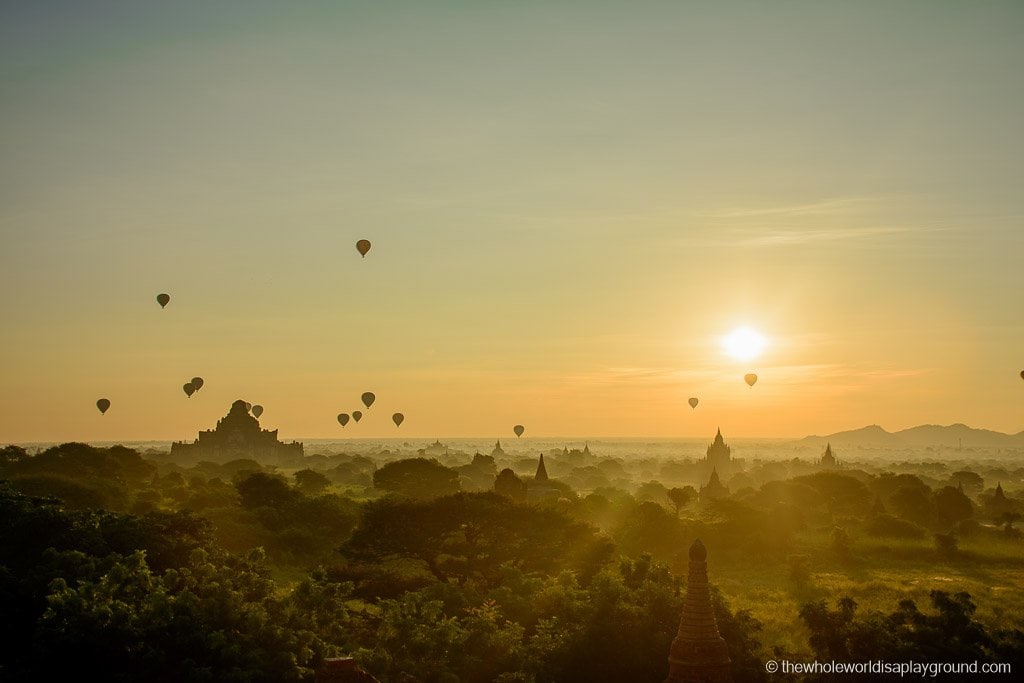 So there you have it, 39 of our favourite pics from an epic 2 week adventure in Myanmar, one of the most amazing countries we've ever visited!
If we missed anywhere awesome let us know in the comments! 
Pin this article to save for later!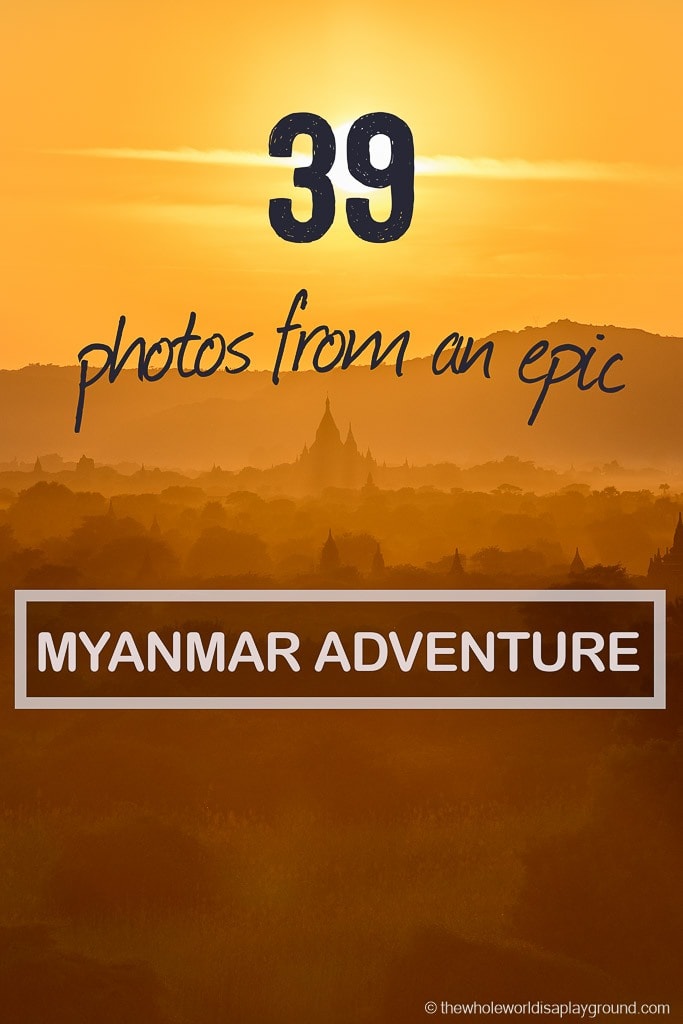 Some of the links in this article may be affiliate links. This means that if you click through our link and book/purchase anything via these links we receive a small commission. You'll pay the same price either way and it helps us keep the site running and bringing you guys more fantastic adventures.