---
Ethiopian Cloud Nine Business Class Lounge Review: Addis Ababa, Bole International Airport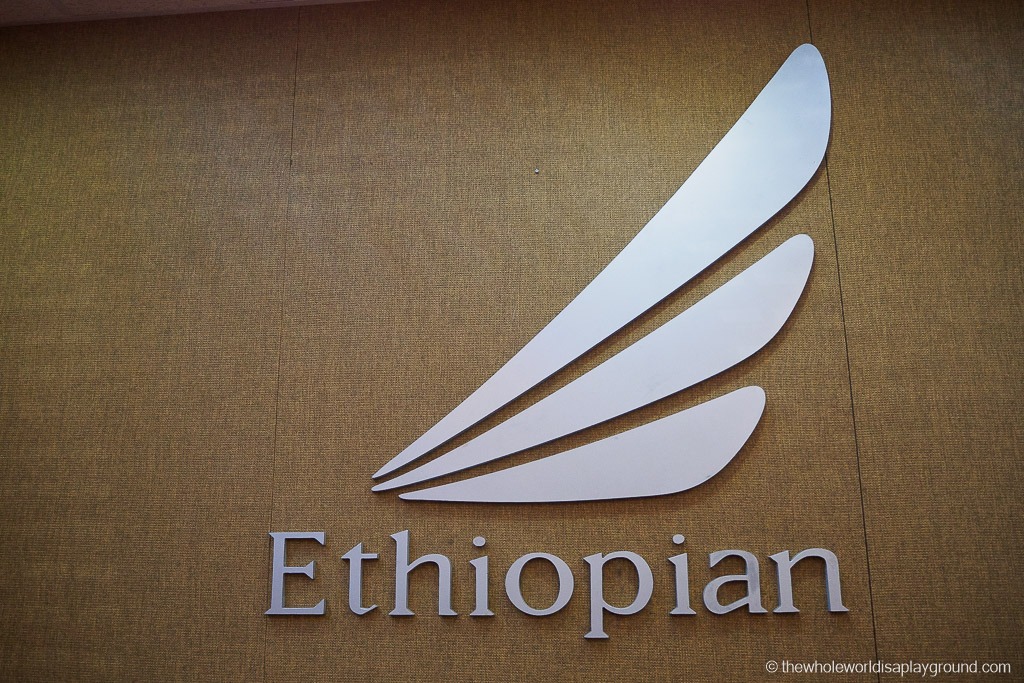 After an amazing three weeks road tripping through South Africa we were en route to Dublin and were spending our last evening in the Ethiopian Airlines Addis Ababa Cloud Nine Business Class Lounge. Addis Ababa was our stopover between Dublin and South Africa and, after a missed connection, it was our fourth visit to the lounge during the trip! Our Ethiopian Airlines Business Class tickets allowed us access to the Cloud Nine lounge and we settled down for some pre flight rest and relaxation before our travels began!
Read our review of Ethiopian Airlines Business Class on the Dreamliner here!
Ethiopian Airlines Lounge
After a quick check in at the business class counter we made our way to the lounge. The Ethiopian Airlines Lounge is open plan and the main part consists of a rectangular room filled with rows of armchairs and there are food areas, a traditional Ethiopian coffee station, a business center and a relaxation room.
Ethiopian check in area:
Food and Drinks 
We visited the lounge at breakfast time and in the evening and there was a wide selection of hot and cold foods in a buffet style spread. The healthy options were a welcome addition with salads, steamed vegetables and boiled eggs together with meat dishes and other hot foods. The standalone bar had a wide selection of wines and spirits and beer was available in the fridges. The traditional Ethiopian coffee station was the highlight of the lounge experience and the Ethiopian coffee is incredible!
Facilities
Wi-fi was available throughout the lounge and the connection was decent. Some facilities were lacking: there weren't enough toilets for the number of guests and we had to queue for ages whenever we wanted to use the bathroom. Internet did not work on the business center computers rendering them unusable.
Access to Ethiopian Business Class Lounge in Addis Ababa
There are two Ethiopian Business business class lounges in Addis Ababa: the Cloud Nine Lounge for business class passengers and the ShebaMiles Lounge for Sheba Miles and Star Alliance card holders.
Access to the Cloud Nine Lounge
Cloud Nine Business Class Passengers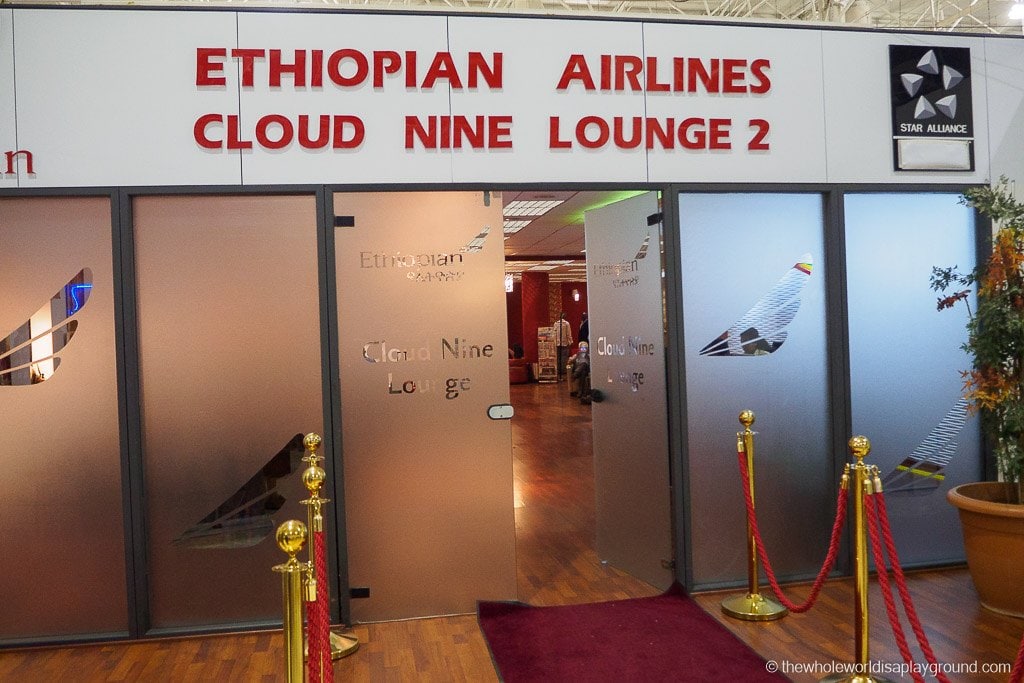 Access to the Sheba Miles Lounge
Silver and Gold Sheba Lounge card holders
Gold Star Alliance card holders
Overall
The Ethiopian Airlines Cloud 9 lounge is a welcome break from the hustle and bustle of the chaotic terminal in Addis Ababa. It's not the most relaxing lounge we've ever been in given the volumes of passengers and general busyness that goes with the Ethiopian airport but we were glad to have it as a retreat for our time in the airport.
The good:
The food, the incredible coffee, wi-fi, comfortable seating and lots of power sockets.
The not so good:
Not enough toilets (especially for females) and the lack of working computers in the business center.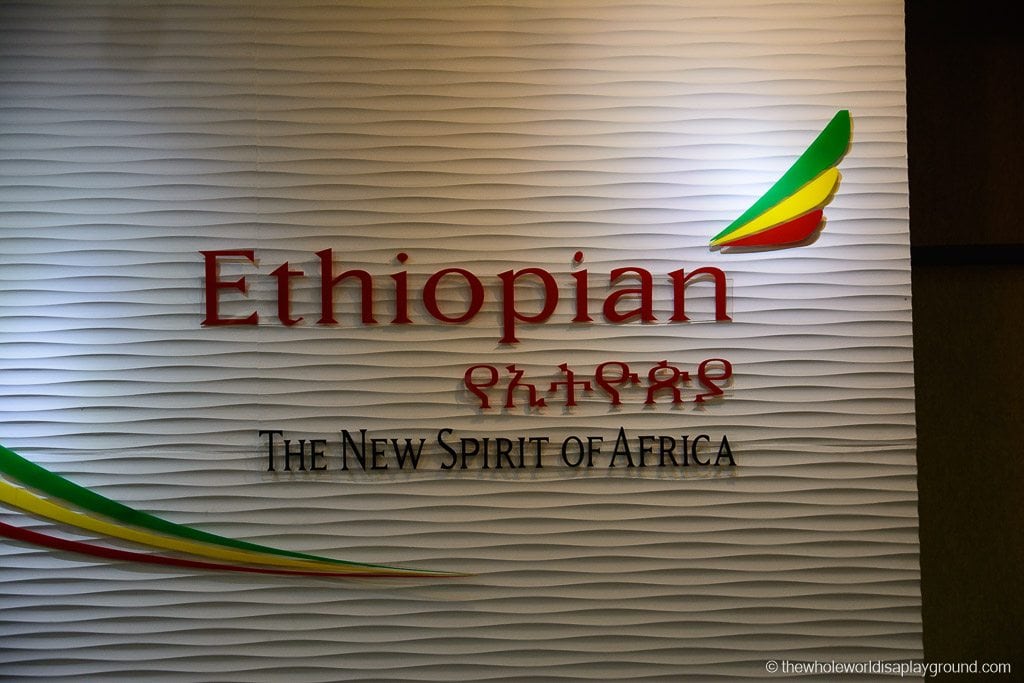 Read our review of Ethiopian Airlines Business Class on the Dreamliner here!