Some of the most common drone questions we get from readers are about batteries for the DJI Mavic Pro: how many batteries should I buy for my Mavic Pro, how do you travel with drone batteries and what is the best way to charge drones batteries while travelling? We purchased our Mavic Pro as soon as it launched in 2016 and have travelled extensively capturing hundreds of hours of drone footage: we've put together this guide on the Mavic Pro battery to help you get the most from your Mavic Pro and help you keep flying longer to get those epic shots. We've included the gear we personally use on our travels along with other recommended accessories that will suit all your Mavic Pro battery needs. We've also included the best Mavic Pro battery chargers too!
Mavic Pro Intelligent Battery Flight Time
The DJI Mavic Pro intelligent battery is officially rated for a maximum flight time of 27 minutes. Obviously during real world use your flight time will be less than this – on a normal flight in standard conditions returning home with 10% battery left for safety we would get around 20-22 minutes of flight time. Add in some sport mode use and windy conditions and the flight time may drop below 15 minutes.
The result of this is that all Mavic Pro owners will need more than one battery or you simply won't have enough flight time to capture all the footage or photo opportunities that arise!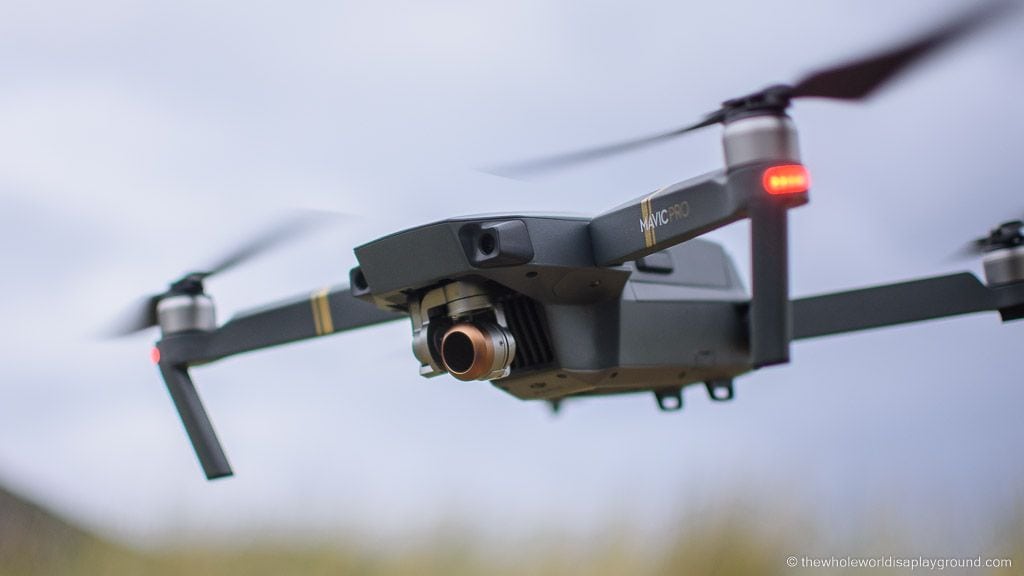 So how many batteries do you need for a Mavic?
The number of batteries you need depends on two things: how you fly the Mavic and how much shooting you need to do in one go with no access to charging facilities. Most users will want at least an hour of flight time on a given day, which equates to needing to purchase 2 or 3 additional batteries. Some users will need and buy more but, from our experience, 2 or 3 is the sweet spot in terms of cost and extra weight while travelling.
Mavic Pro Batttery Tip:  Each Mavic Pro battery weighs 230g not including any charging equipment (more details below), so if luggage weight is an issue it's worth bearing this in mind. For example, 4 batteries and charging equipment will weigh between 1.5 and 2 kgs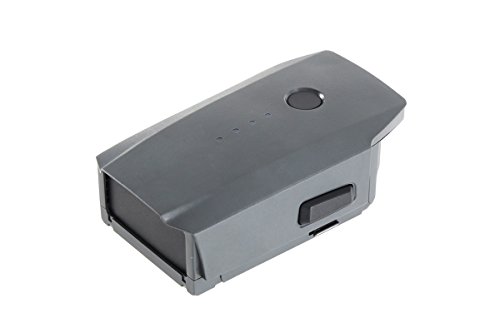 We use our Mavic Pro primarily for shooting professional video while travelling around the world so space and weight are always a premium. As  a result we choose to bring three batteries for your Mavic Pro as its the best balance of weight and flight time for us – check battery prices on Amazon!
Mavic Pro batteries: Charging options
So now you have all the batteries you need for your Mavic the next challenge is keeping them charged! Having multiple batteries for your Mavic Pro is great as it allows you lots of flight time for awesome shots, however choosing an effective charging solution is very important – drone flight opportunities can present themselves at any time so you will want a full complement of batteries charged and ready for flight!
There are a number of charging solutions that can make charging your batteries very easy so you never miss a shot.
Mavic Pro Battery Charging Hub
One of the most important battery accessories for the Mavic Pro is the DJI charging hub. The official hub works with the wall charger supplied with your Mavic Pro and allows you to charge up to 4 Mavic batteries in sequence.
Mavic Pro Battery tip: The DJI charging hub is a brilliant accessory as you can simply plug in all your batteries and let them charge together. You don't need to constantly check the charger and swap in new batteries each time one is finished.
This is the system that we personally use as the hub is light, easy to carry and won't take up much space in your bag –  check prices on Amazon!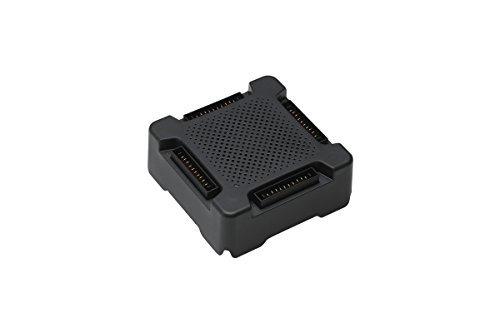 The FS Labs hub is a great alternative to the official DJI hub. It works in the same way but has the bonus of a LCD display so you can see the charge status of the batteries at a glance – check prices now on Amazon!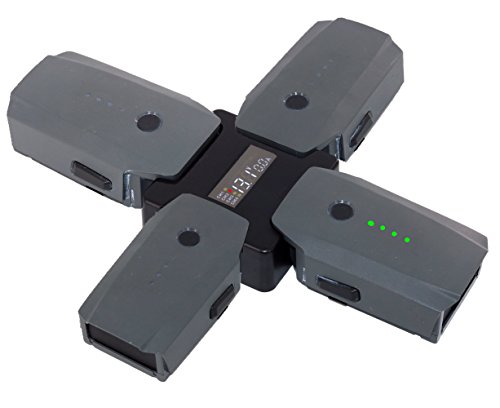 Mavic Pro Battery tip: The only downside of these two hubs is that that they charge the batteries in sequence, meaning one battery will charge at a time. So 4 batteries will take around 4.5 hours to charge from empty.
FS Labs 5 in 1 Rapid Charger
If sequence charging isn't feasible then this rapid charger from FS Labs offers the perfect solution. With this charger you can charge up to 3 Mavic Pro batteries at the same time, along with the Mavic Pro Controller and any other items you need to charge over USB,  i.e. cell phones, tablets etc. This will charge all three batteries in under 70 minutes.
Most importantly this model is internally grounded for increased safety and suitable for use all over the world – check prices now on Amazon!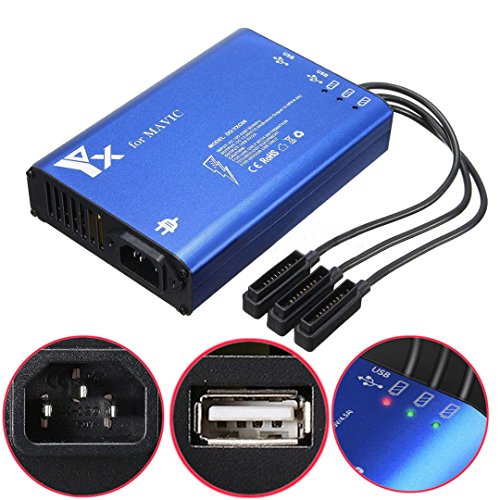 Car charging
There are a number of options for charging Mavic Pro batteries while on the move in your car. A dedicated car charger for the Mavic Pro is extremely useful for charging while driving between shooting locations and it's perfect for using on a road trip where access to power can be limited.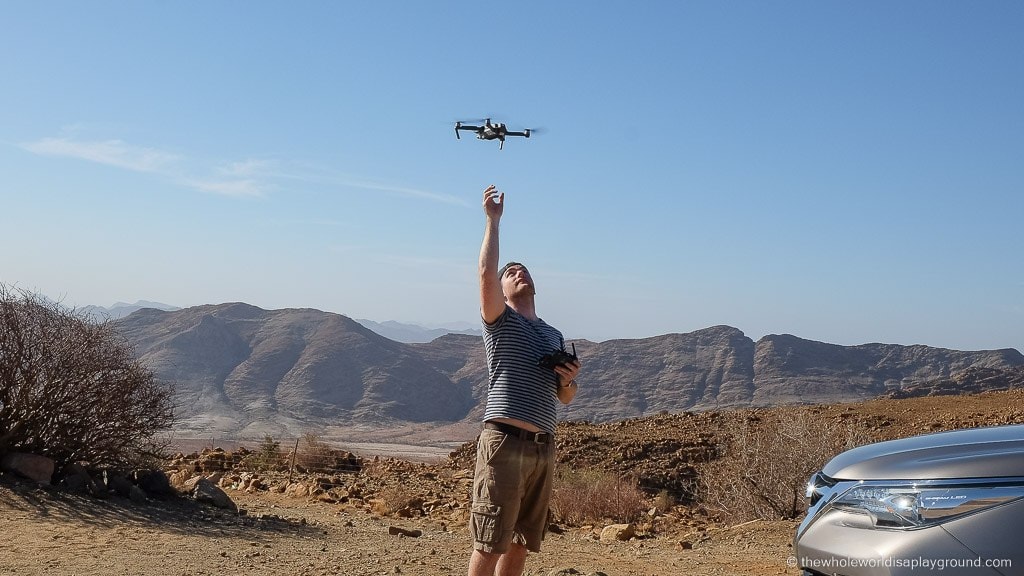 Car Charger
If you're looking for a quick charging solution for your car the DJI car charger is the perfect solution. It plugs into the cigarette lighter in your car and allows you to charge one battery. Note that this will not allow you to charge the controller over USB but as you'll get 3-4 flights from your controller battery this is less of an issue for some users.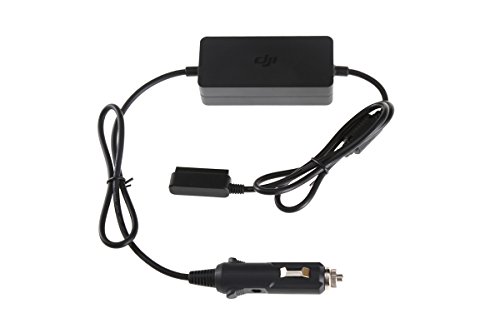 Car Inverter
A more versatile option for charging in the car is an inverter. Similar to the DJI charger, inverters allow you to charge wall charger and USB devices from the cigarette lighter in a car. They are fantastic for charging electronic devices on the go and are an excellent addition to your Mavic Pro bag. They also work great for charging laptops, phones, camera batteries etc. We never leave home without our inverter.
We use a Bestek car inverter as it fits neatly into the cup holder of the car giving easy access to the plugs and USB sockets on the top. We've used this inverter extensively for the past 2 years for everything from our Mavic Pro drone to our laptops and DSLR cameras and it has been extremely useful and reliable – check prices now on Amazon!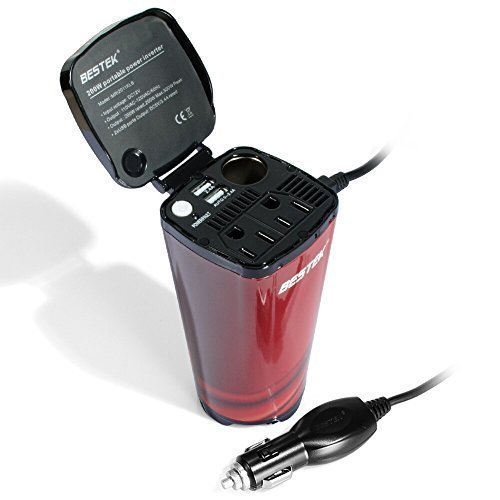 If you need more power check out the more powerful Bestek car inverter. This version is slightly bigger but allows you to charge more powerful devices along with your Mavic Pro batteries – check prices now on Amazon!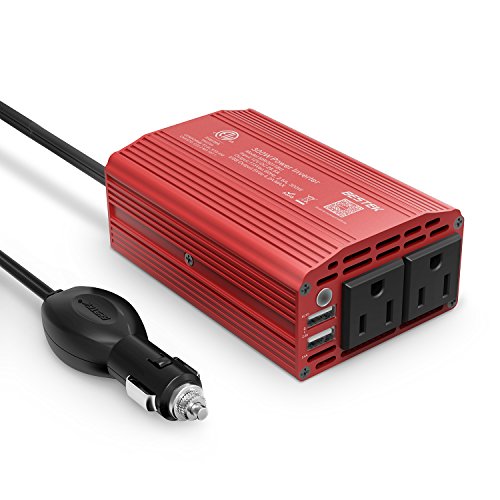 Buy now on Amazon!
Travelling with your Mavic Pro Batteries
One of the most important things about flying with your Mavic Pro is knowing how to pack the Lithium Polymer (Lipo) class batteries for the Mavic. This makes them a potential fire risk and as such you are not allowed to pack them in your check in luggage – they must be carried with you in your airlines carry on luggage.
In addition the batteries should be discharged fully and packed in fire/explosion protective bags. Make sure to pick up some of these before taking a flight with your Mavic Pro.
Mavic Pro Battery tip: Some airlines and destinations have very specific rules around travelling with a drone and the number of batteries allowed on board so make sure to check the airline and country rules when planning travel with your drone.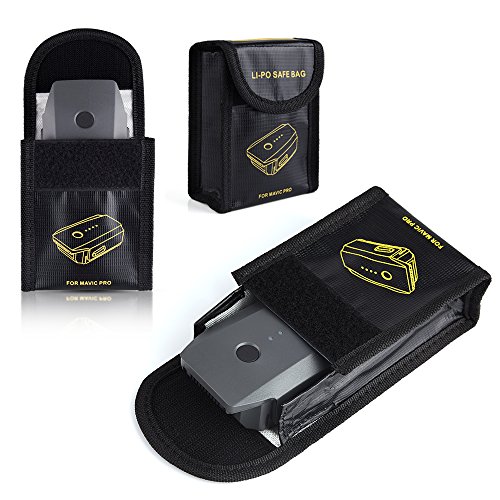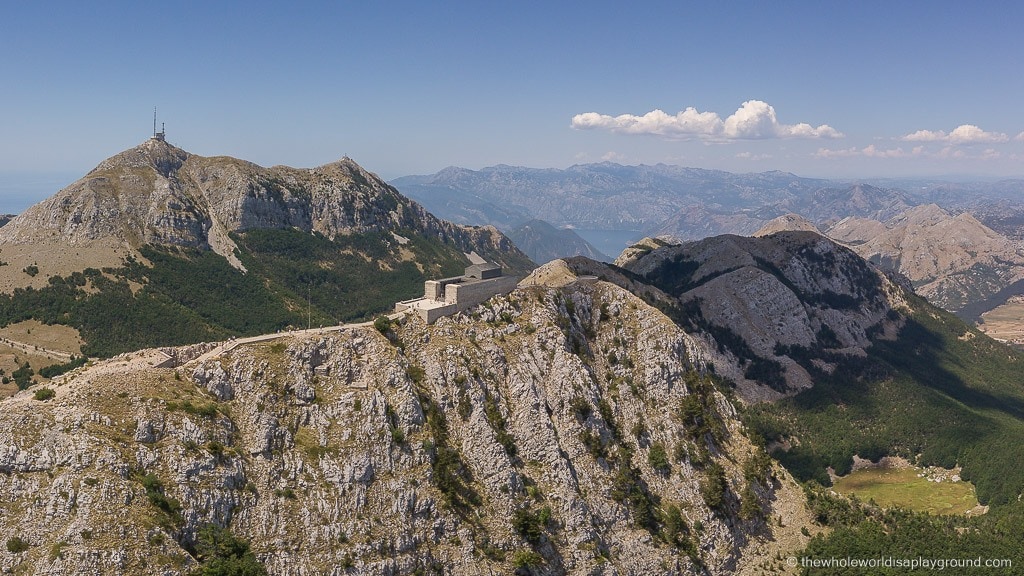 Battery Maintenance: Updating your Mavic Pro Battery
This is a topic which is the cause of much confusion among new Mavic owners.
Mavic Pro Battery Tip: Mavic Pro batteries have firmware installed on them so when you update your Mavic Pro the firmware on the battery also updates.
If you have multiple batteries you will first need to upgrade the drone with one battery installed,. Then turn off and install each battery one by one, turning on the Mavic each time and performing the same software update. Second and subsequent Mavic Pro battery firmware updates are much quicker than the initial Mavic Pro update of a particular software update so it only takes a few minutes extra.
So there you have it, our complete guide to the Mavic Pro Battery and how to charge and maintain your batteries. We hope this was helpful to any drone owners out there and let us know your questions or tips in the comments.
Check out our other Mavic Pro articles: