New York is like nowhere else in the world. It's loud, fun, frantic and totally addictive and the city has something for everyone. Whether it's eating and drinking, sports and culture or just having some good old fashioned fun here's our 13 ultimate New York experiences you shouldn't miss when you visit the Big Apple!
1 | Eat street food
Street food in New York rocks. Byrani, hot dogs, pretzels, dumplings, ice cream….. the food truck choices are endless in the Manhattan streets. Follow the queues for the best street food New York has to offer!
The New York cliché: hot dogs on the street!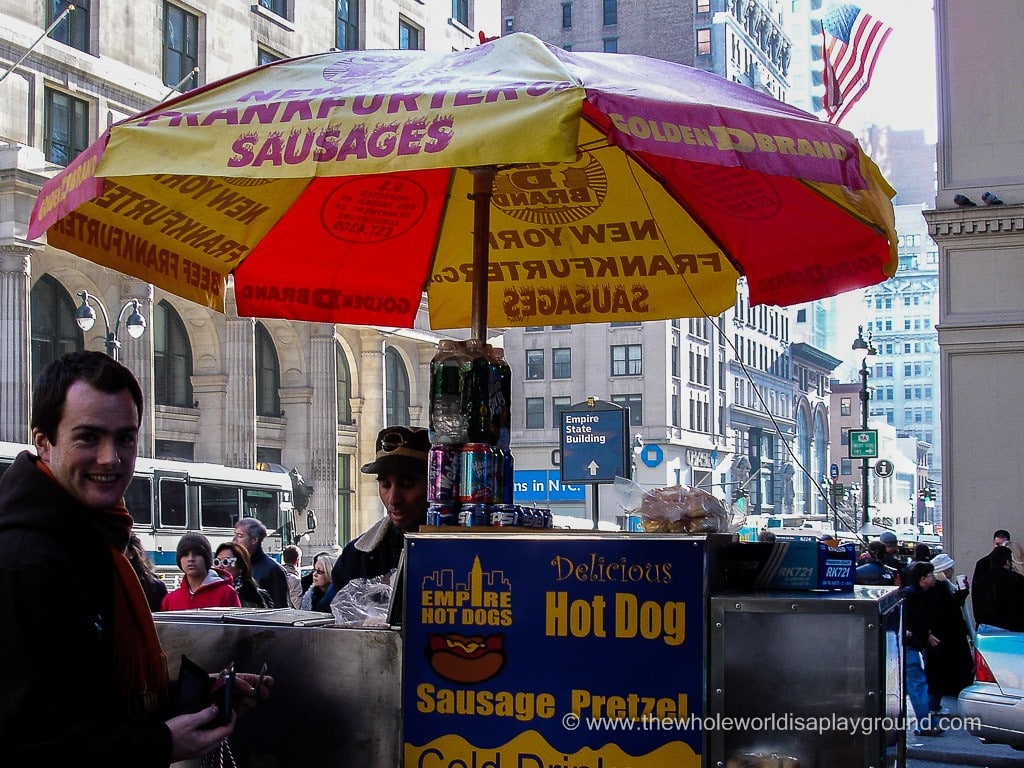 Queue time! The Halal Guys cart at 53rd and 6th: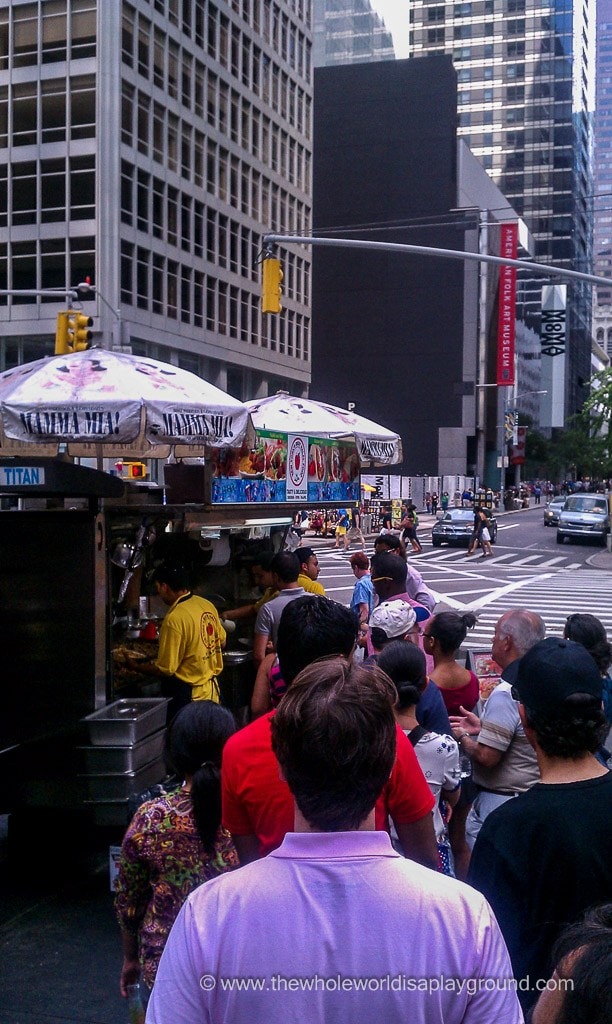 Where to stay in New York, the hotels we love:
We've stayed all over the city during our trips to NYC. Here's some of our faves:
Click here for the best NYC hotel prices
2 | Catch a game
I remember my first Superbowl game. I thought it was over after 10 minutes when the clock had stopped 4 times. That's why they call it quarters, right? No, this isn't so. American ball games last for approximately 10 hours and are awesome fun.
We spent many happy nights at basketball, baseball, tennis, ice hockey and American football games eating hot dogs, drinking warm beer and enjoying the high jinx and rivalry that comes with New York games. Sometimes the seats were so high I almost had nose bleeds but it was totally worth it!
Sunday funday at the baseball: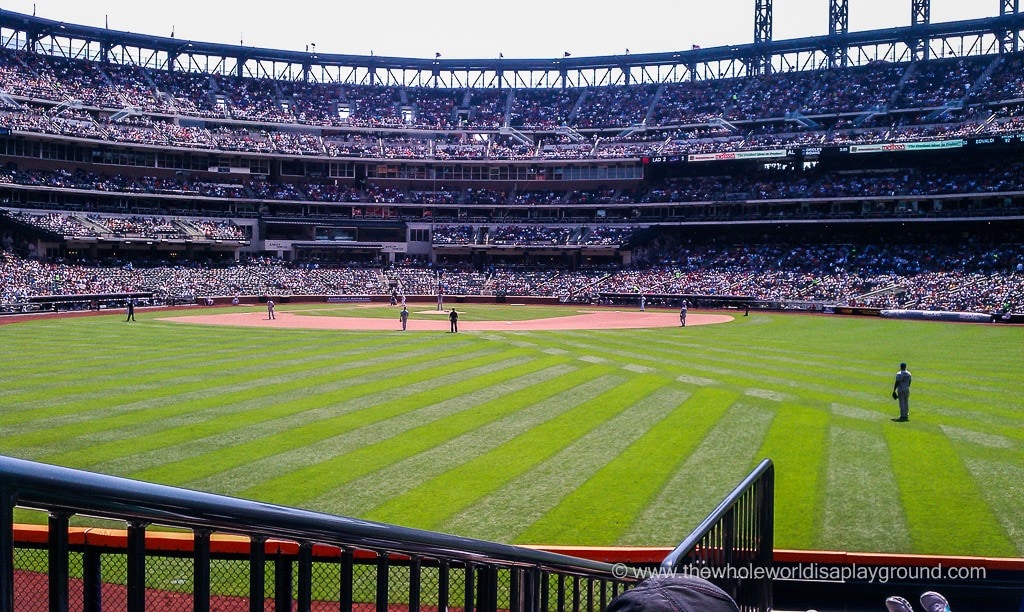 Nose bleed seats at the Ice hockey: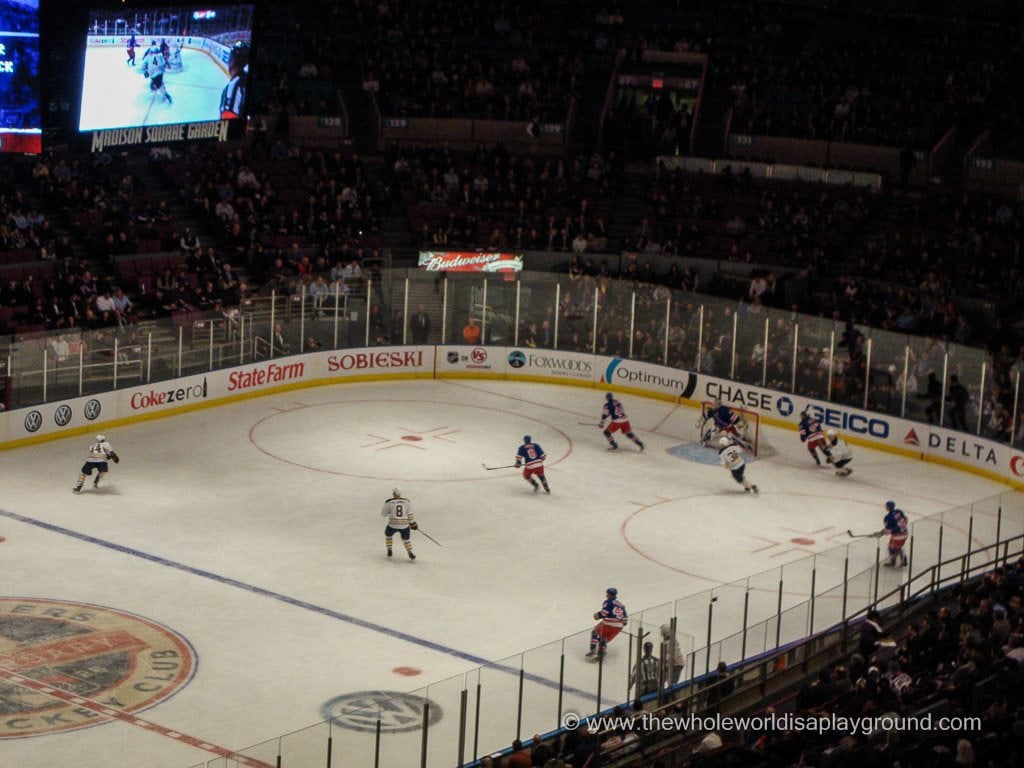 Box fun at the basketball in Madison Square Gardens: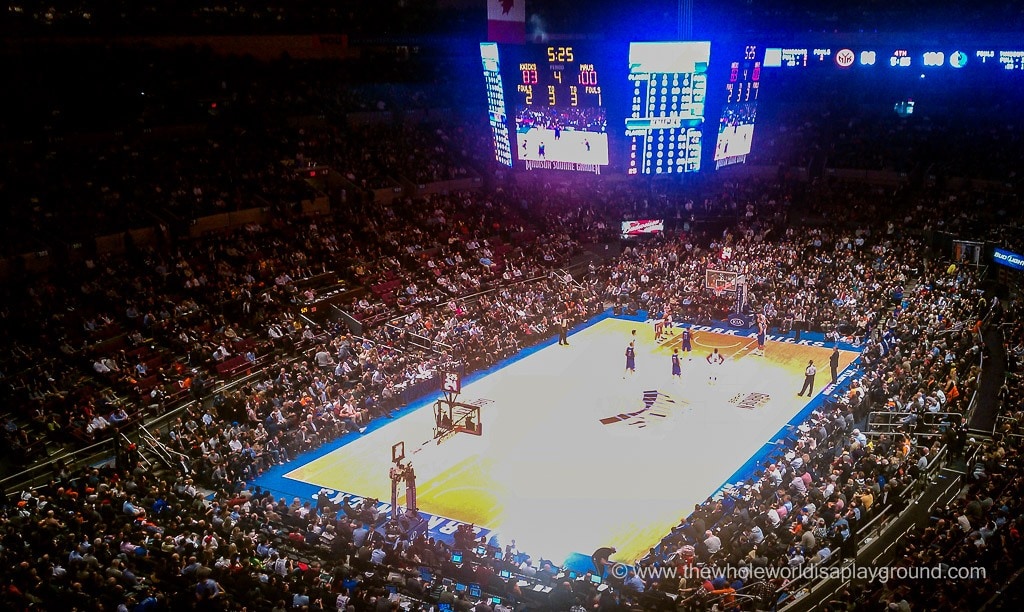 3 | Drink Happy Hour Cocktails
New York cocktails rock! They may even be the best in the world. Sex and the City immortalized the New York cocktail scene and it's even better in real life. The city is dotted with Speakeasys and cocktail bars and the choices are endless. Be sure to check out some New York happy hours. They're legendary and what better way is there to unwind than with a half price tipple?
For some cocktail inspiration check out our favourite New York bars here!
A cocktail work of art!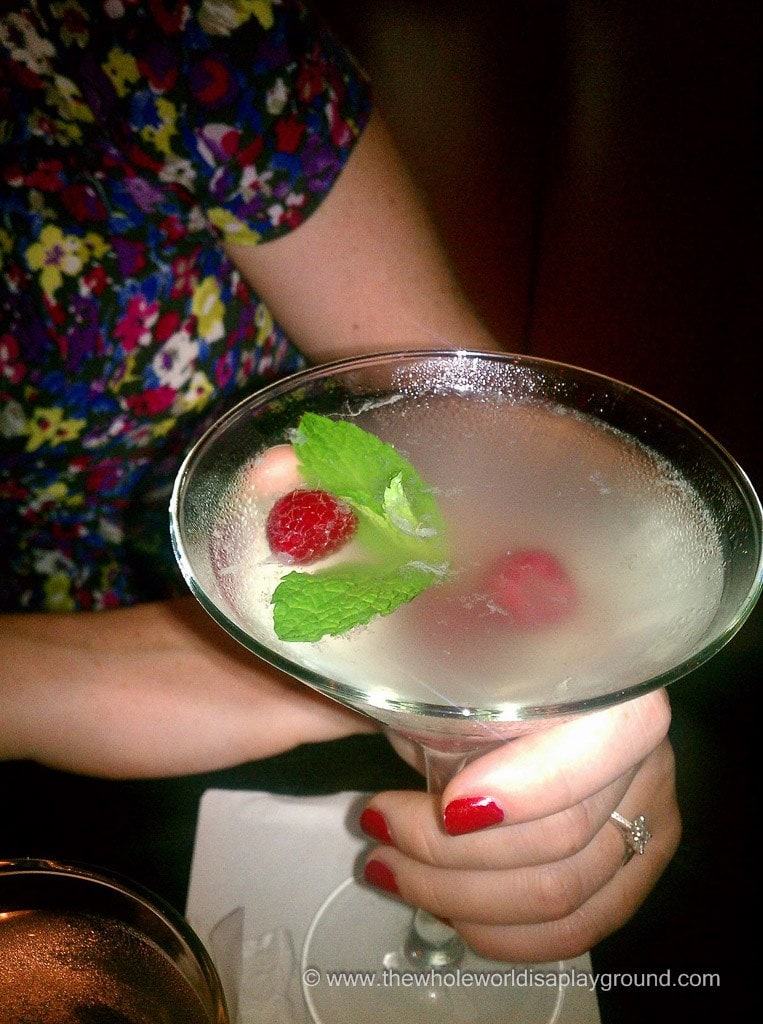 Happy Hour champagne mojitos, the very best!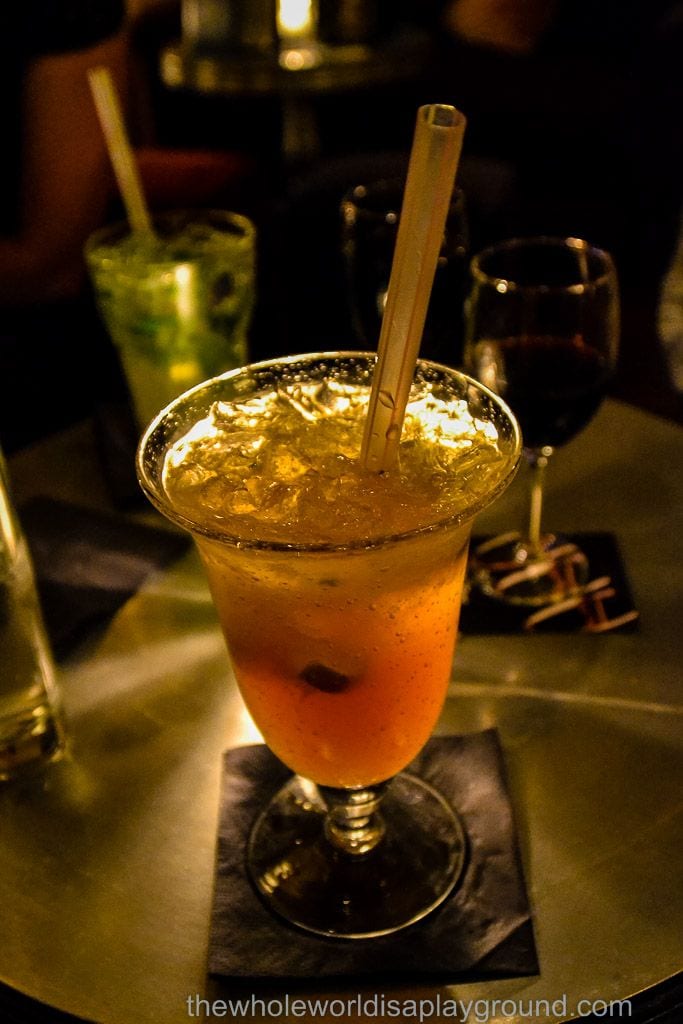 4 | Take the Subway
Not only is the New York subway the fastest way to get around the city it also has a fun side! Music, dancing and incredibly interesting characters, there's rarely a dull moment when you take a subway ride in NYC!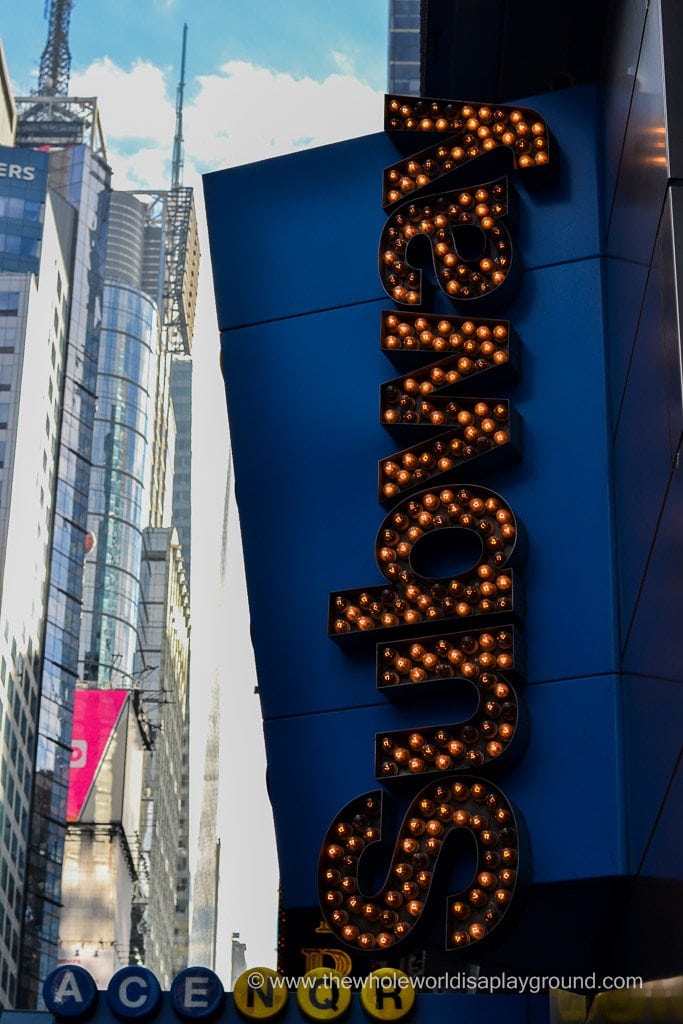 5 | Do Brunch
Brunch is a New York institution and a weekend in the Big Apple isn't complete without a leisurely brunch date. Be prepared to queue, eat amazing food and possibly indulge in a cocktail or three! It's the perfect weekend pick me up! Bottomless mimosas are optional, you have been warned!
Brunch:
An inevitable brunch accompaniment!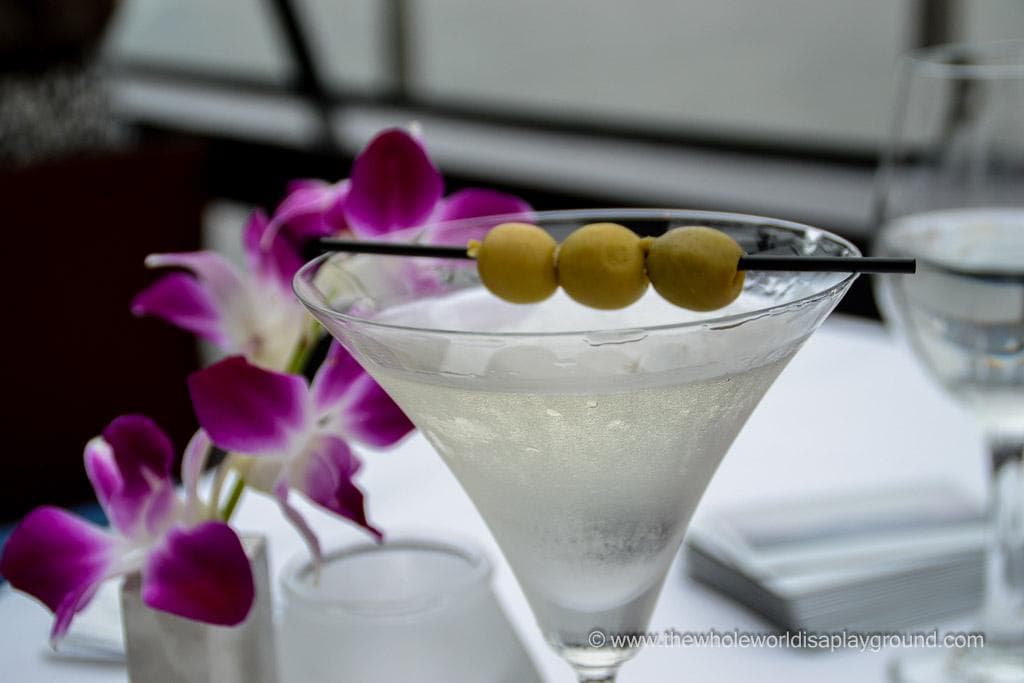 6 | Sing your heart out at Karaoke!
I couldn't sing before I moved to New York and I certainly couldn't sing when I lived there. Yet some of the best nights out ended up in a karaoke bar with a group of friends singing at the top of our voices in a disco ball room. It's a New York rite of passage to belt out cheesy tunes in a Korea Town karaoke joint! As long as there's no video evidence of course!
Next stop X Factor!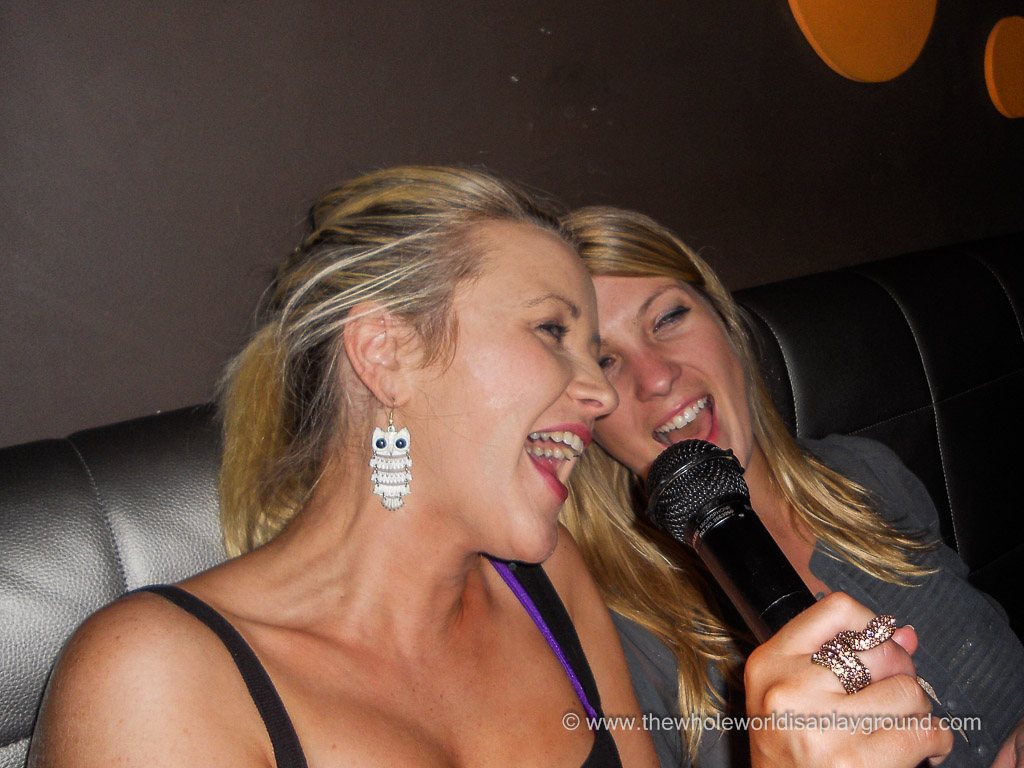 7 | Visit a museum
With some of the world's best art, history and exhibitions at your fingertips visiting a museum is a must do while in the city. Warhol, Picasso, Monet, Matisse… all the big names are housed in New York City. The Frick Collection, MOMA and The Natural History Museum are the clear winners in The Whole World is a Playground house!
Andy Warhol's Gold Marilyn at Moma: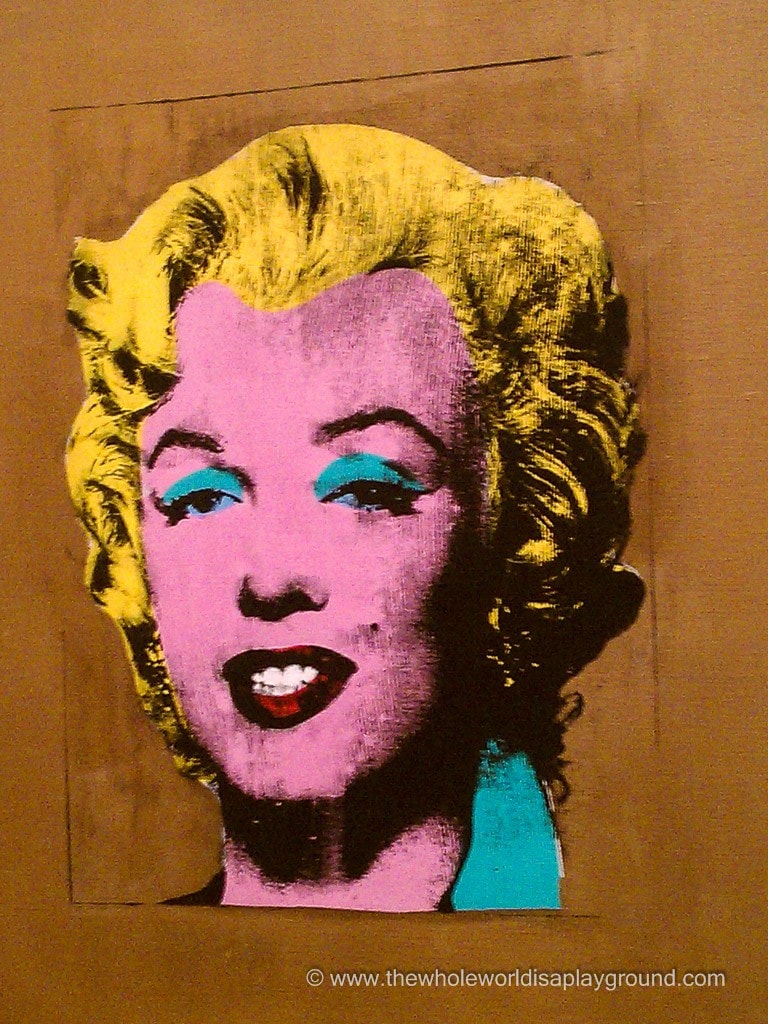 The Natural History Museum: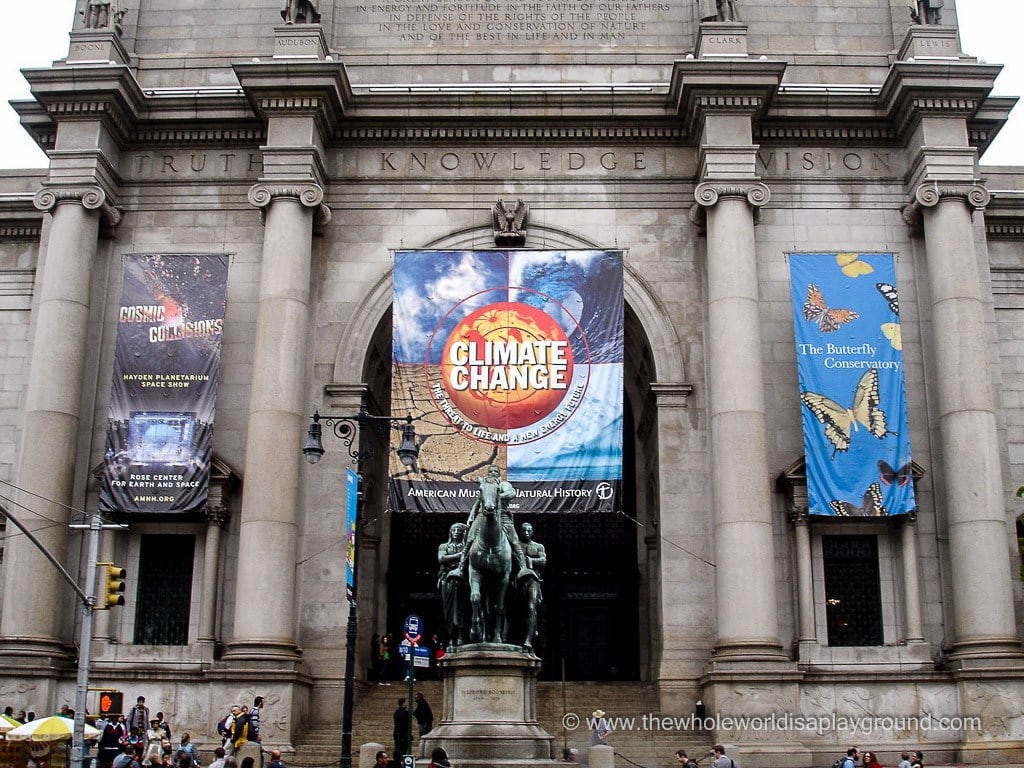 8 | Have a picnic in Sheep's Meadow, Central Park
When the sun is shining in New York City Sheep's Meadow in Central Park is the place to be! Food, drinks and a picnic blanket are all you need for an afternoon of fun and people watching in Central Park! The Heckscher Ballfields are also a pretty cool spot to watch some softball and baseball games in action against the stunning backdrop of the Manhattan skyline.
Just me and half of New York enjoying a weekend picnic!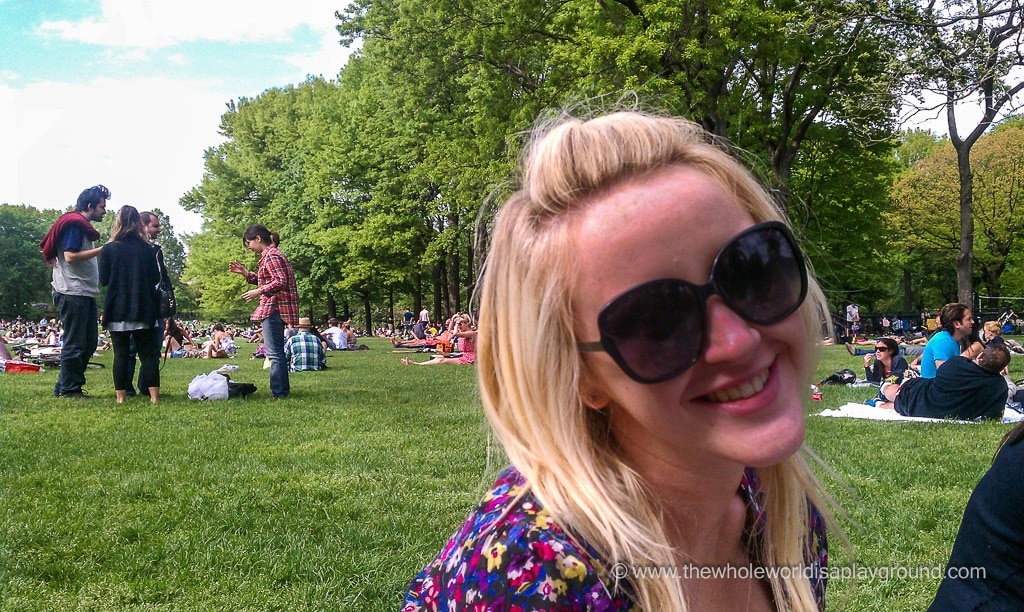 The Heckscher Ballfields: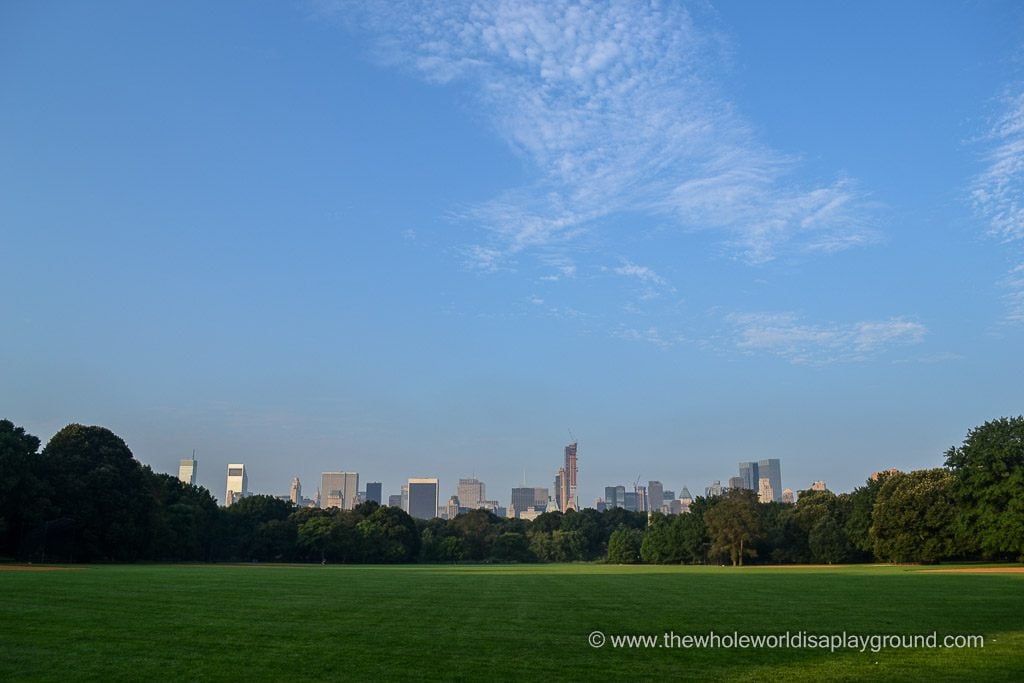 9 | Dress up! New York loves a costume!
Whether it's Halloween, Comic Con, Christmas or the Annual Dog Parade, New York loves a costume. If you venture out during any of these awesome festive occasions prepare to be wowed by the amazing costumes on show in the city! I, for one, am a huge fan!
Did someone say Halloween?!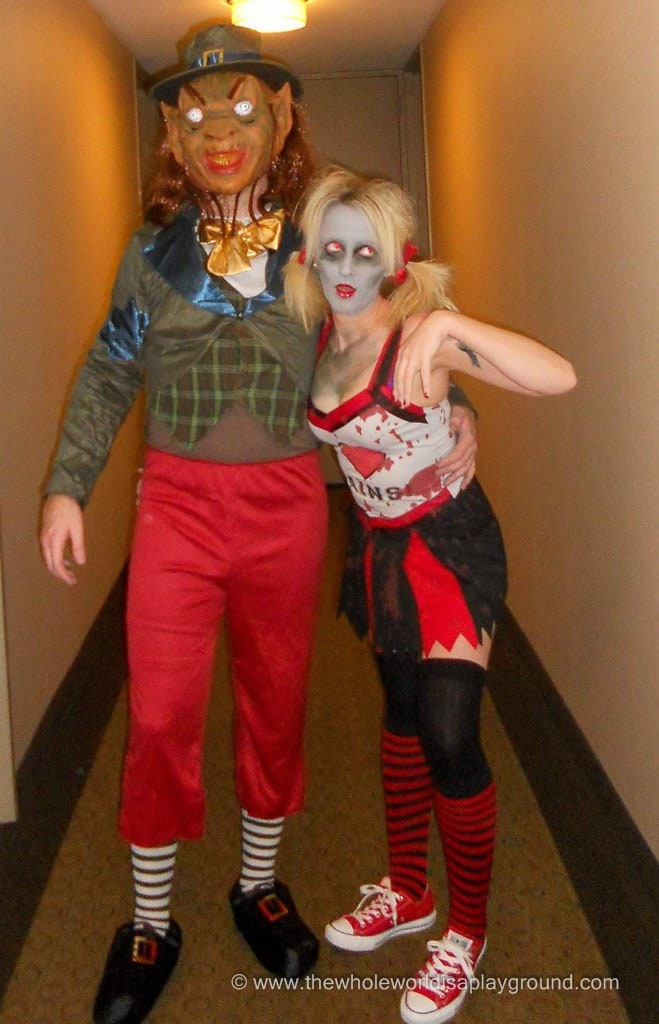 Invasion of the Santas in NYC. Otherwise known as Santa Con!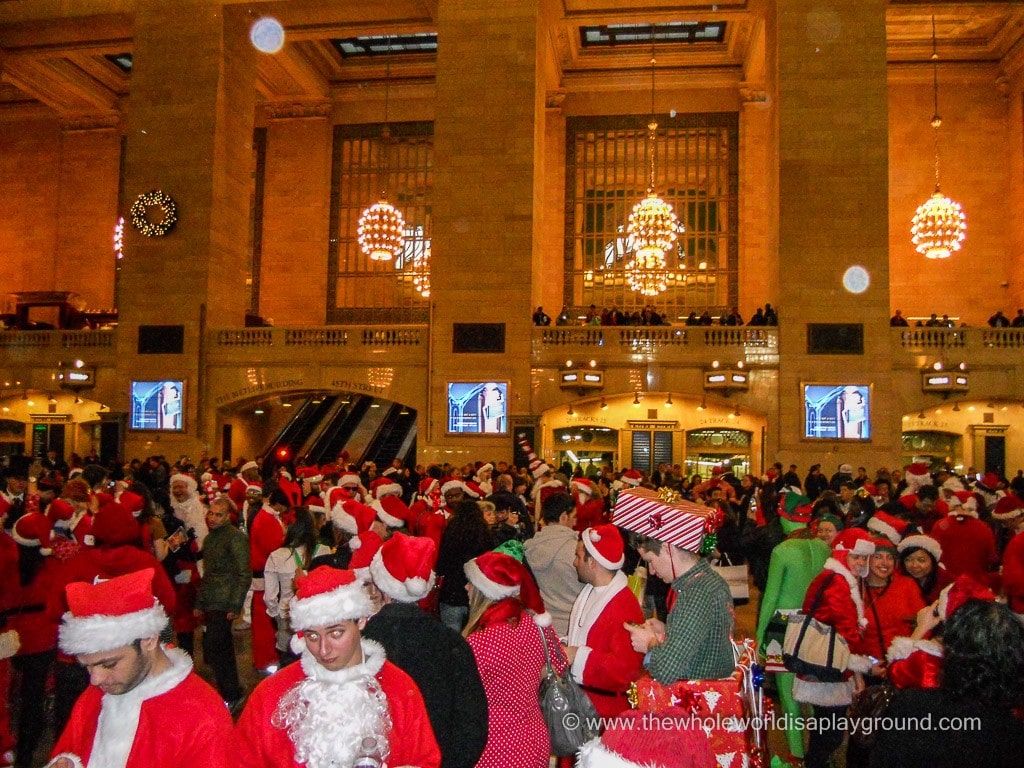 It's perfectly normal to dine out dressed like an elf!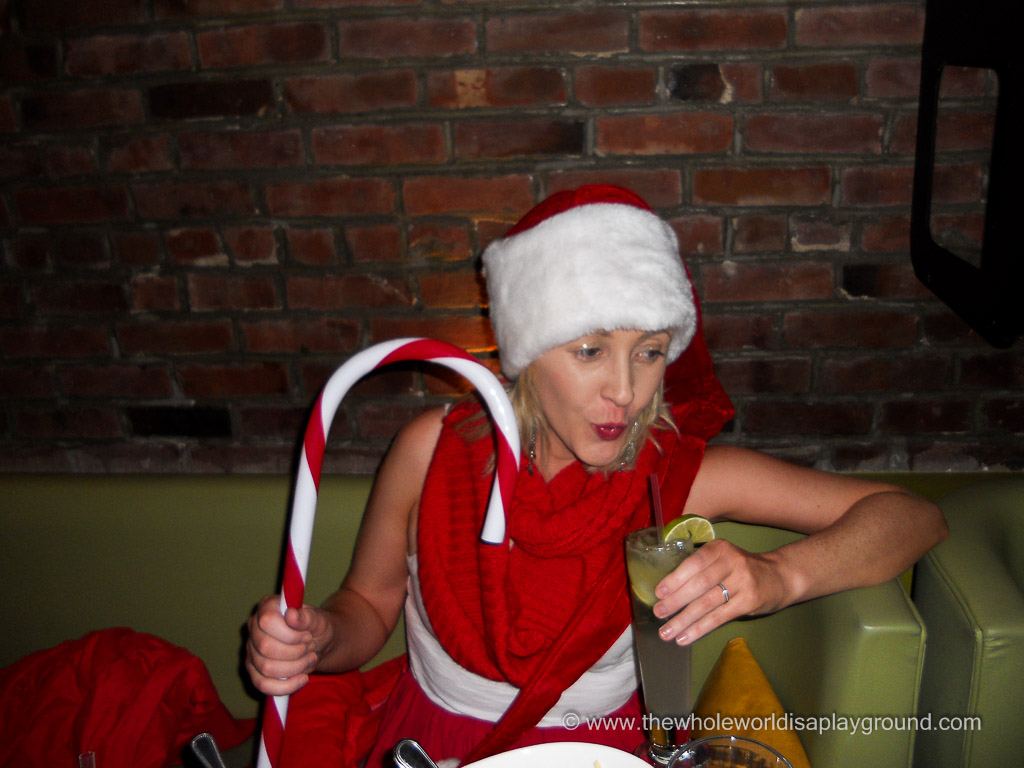 10 | Catch a Broadway show
New York shows are truly on another level. Grab tickets to any long running production and you're guaranteed a phenomenal set and amazing talent. While some of the huge shows are rarely on offer it's worth checking out the TKS booths and discount websites like BroadwayBox.com for discounted tickets.
Spiderman on Broadway: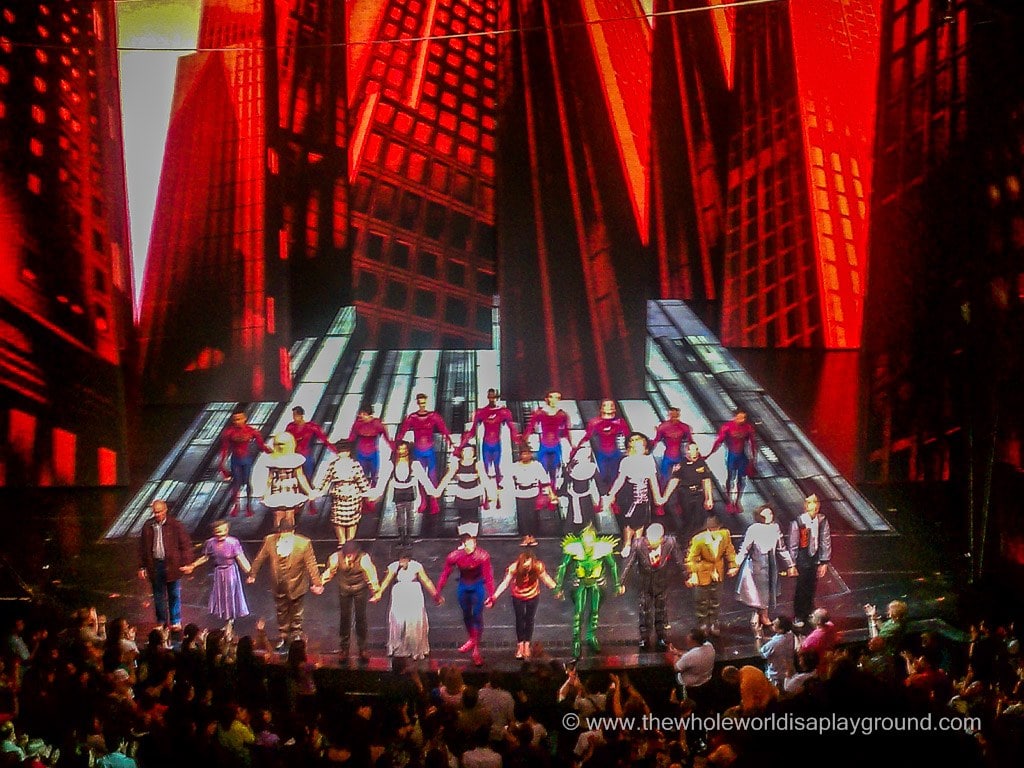 The TKS Booth in Times Square: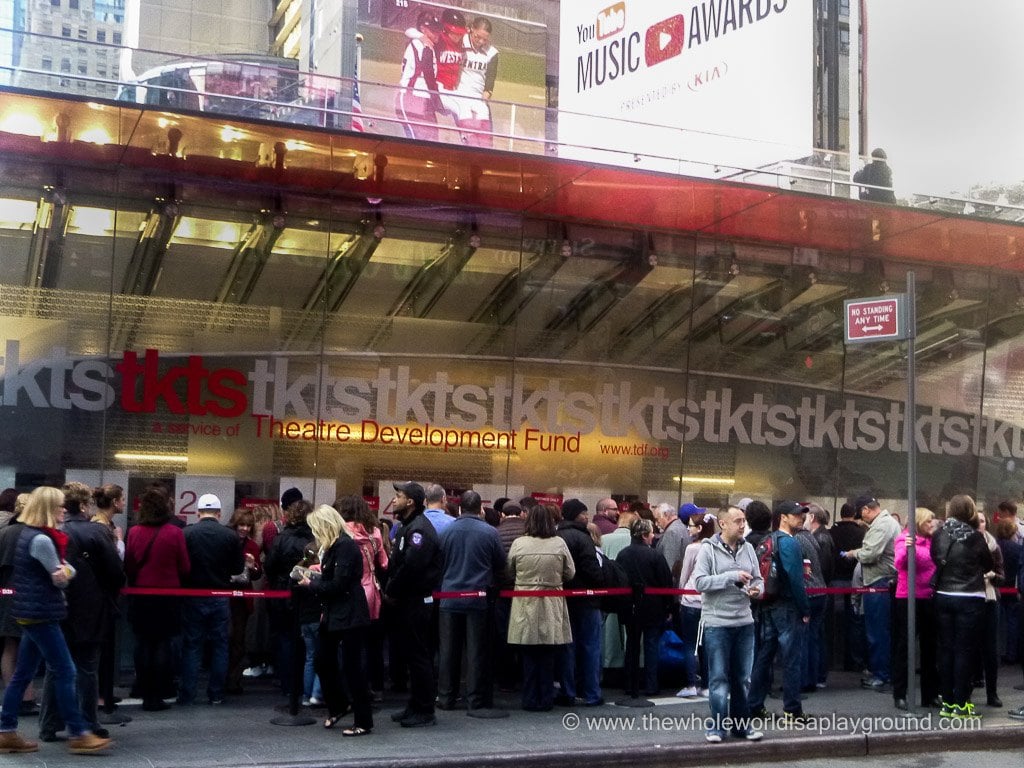 11 | Check out the city from above
A city with a skyline as beautiful as New York's is best viewed from a height and there are multiple ways to catch a glimpse of the city from above. Take a helicopter ride, go to the top of the Rockefeller building or, my favourite, indulge in a cocktail at one of the many rooftop bars around the city!
The beautiful Central Park: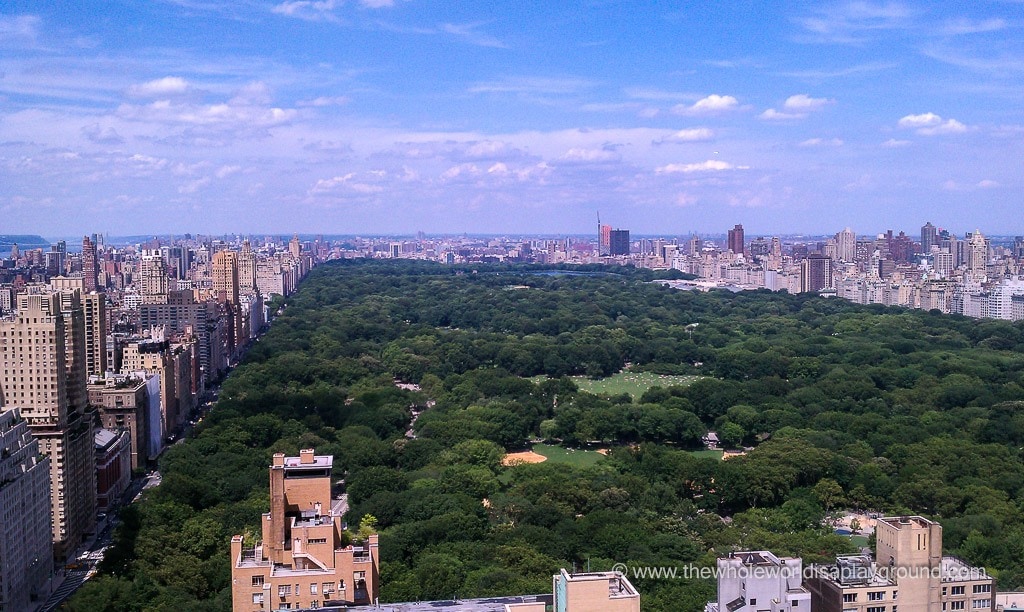 The unbeatable city view from the Top of the Rock: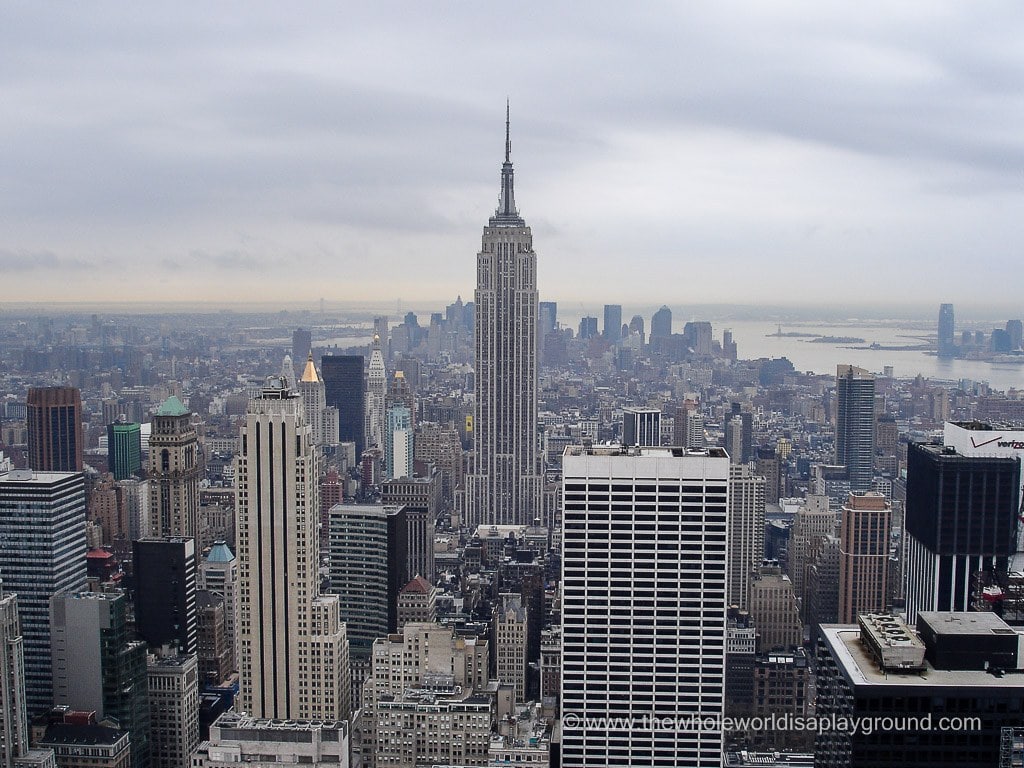 Just cruising. In my helicopter!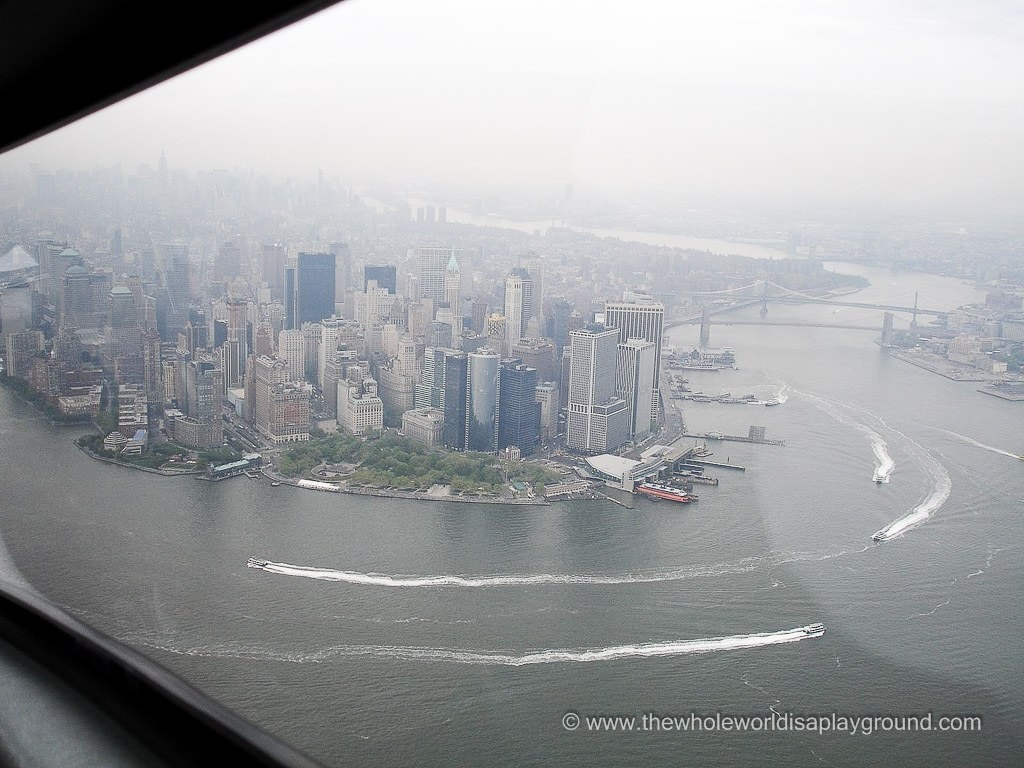 Cocktails and the city! The view from the Press Lounge at Ink 48: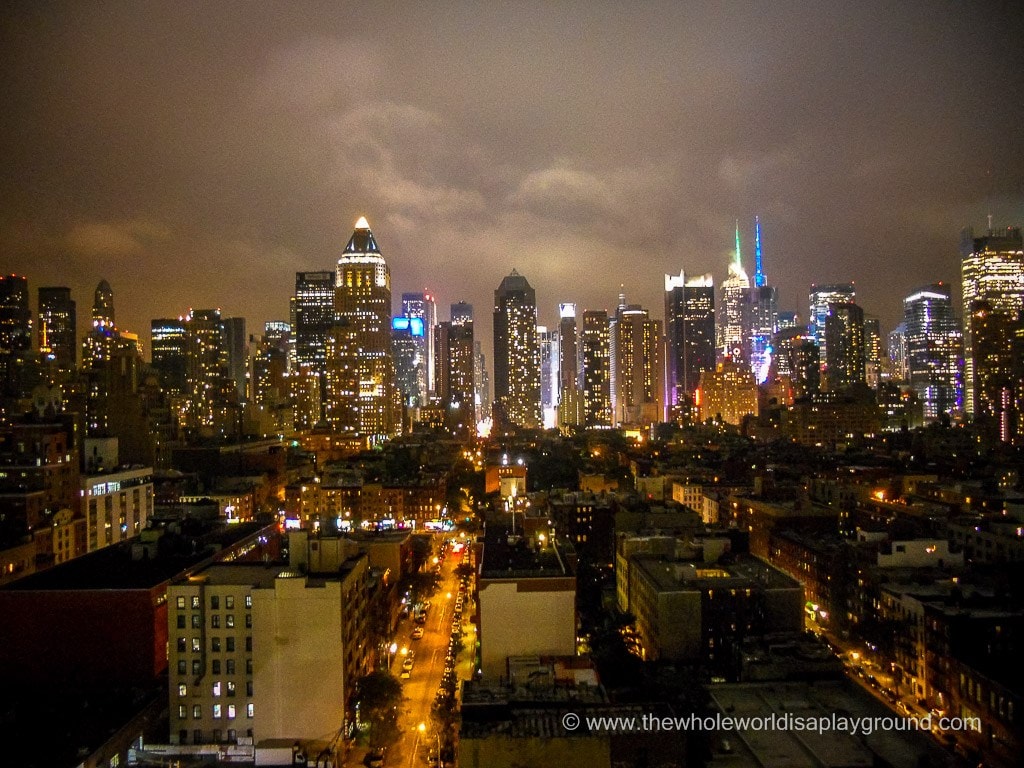 12 | Eat!
From street food (see above!) to some of the world's finest restaurants, New York dining is the real deal! Grab a slice of iconic New York pizza, some cheesecake, a hamburger or a cupcake and let your taste buds be wowed. If Michelin Star dining is your thing there's an abundance of 1, 2 and 3 starred restaurants in the city. For some inspiration check out our Per Se, Jean Georges and Spotted Pig dining fun!
The best burger in New York?!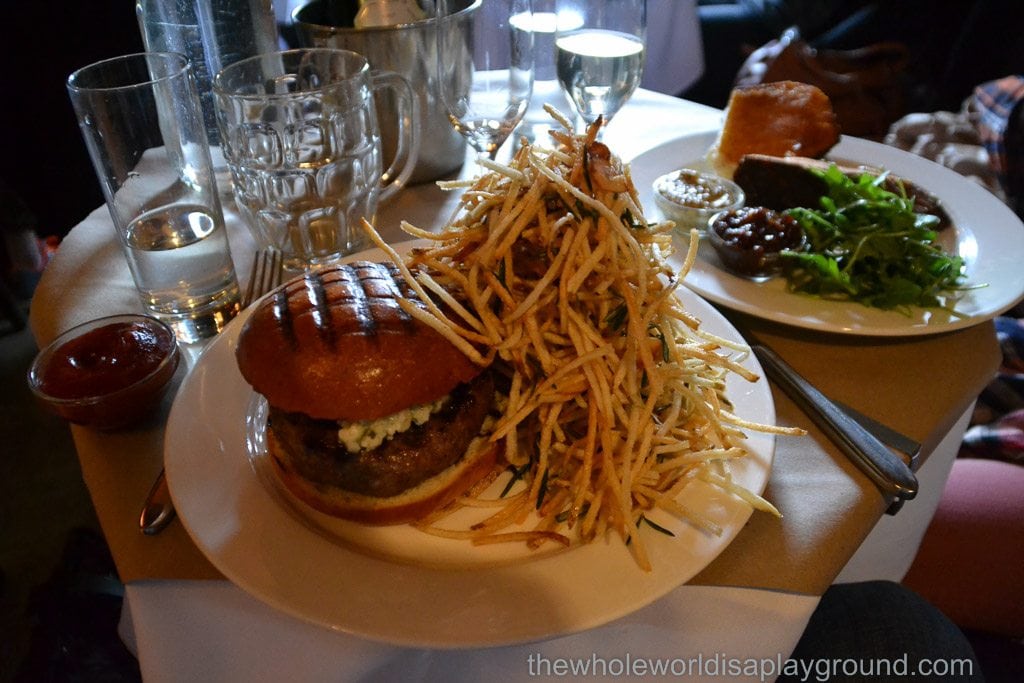 Adorable cupcakes!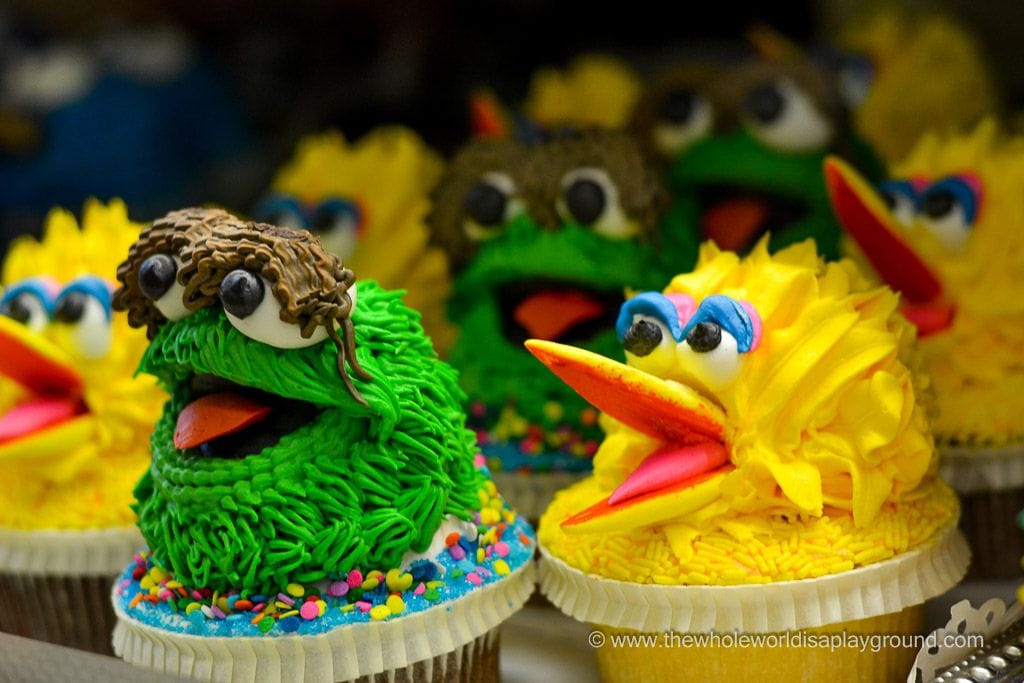 13 | Explore the other Boroughs!
There's so much more to New York than just Manhattan. GQ recently named Brooklyn as the coolest city on the planet and they have a point. Head to Queens for some US Open tennis or to watch the Mets in action. Jump on a subway or hop on a boat, however you travel make sure you check out all New York City has to offer. Do it!
Brooklyn, this way!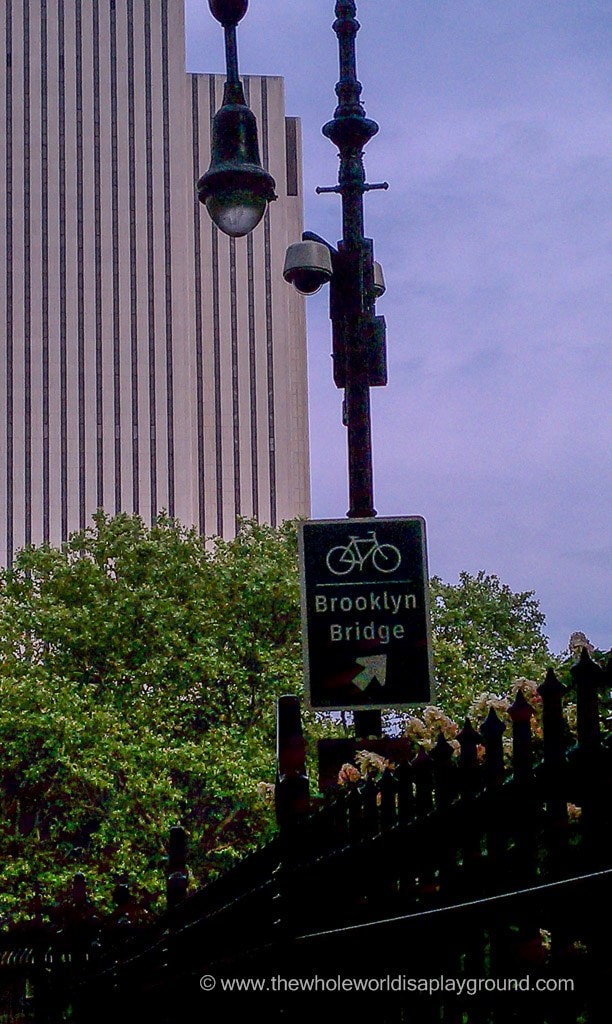 Most importantly…fall in love with the City!
New York is an unforgettable and totally addictive city. It will draw you in and make you fall in love with it. Be sure to make the most of it.
I heart New York City!