The lead up to the holidays is a truly magical time of the year and there are so many incredible things to do in New York at Christmas. The city transforms into a beautiful winter wonderland and is teaming with festive cheer. With so much to see and do in the city that never sleeps, Christmas in New York opens up a whole new world of sightseeing and fun. From markets to ice skating, here's our pick of the 9 best things to do in New York at Christmas. Just remember to wrap up warm!

1| Go Ice Skating!
It isn't really Christmas in New York until the ice rinks start to pop up across the city! Ice skating under the towering skyscrapers is a truly iconic New York Christmas experience and the holiday atmosphere is immense. Outdoor ice skating rinks include the Rockefeller Center, Bryant Park, South Street Seaport and the Wollman in Central Park.
Things to do in New York at Christmas tip: Go early in the holiday season and early in the day to avoid some of the queues. All the rinks are hugely popular and Byrant Park is always a favourite with its holiday market and free skating if you bring your own skates (there is a charge for skate rental).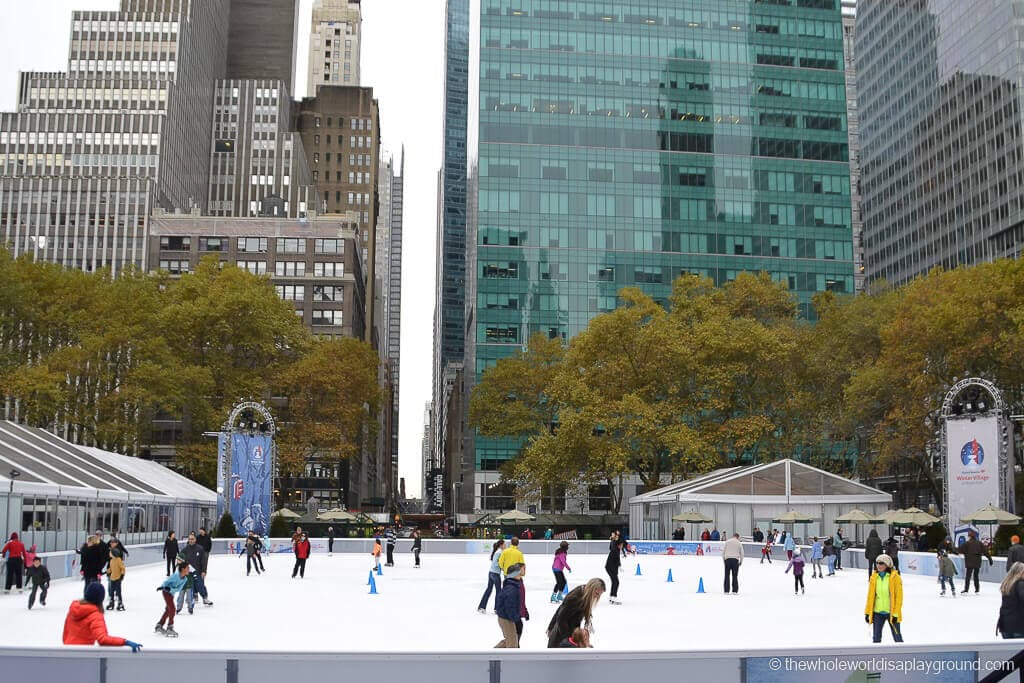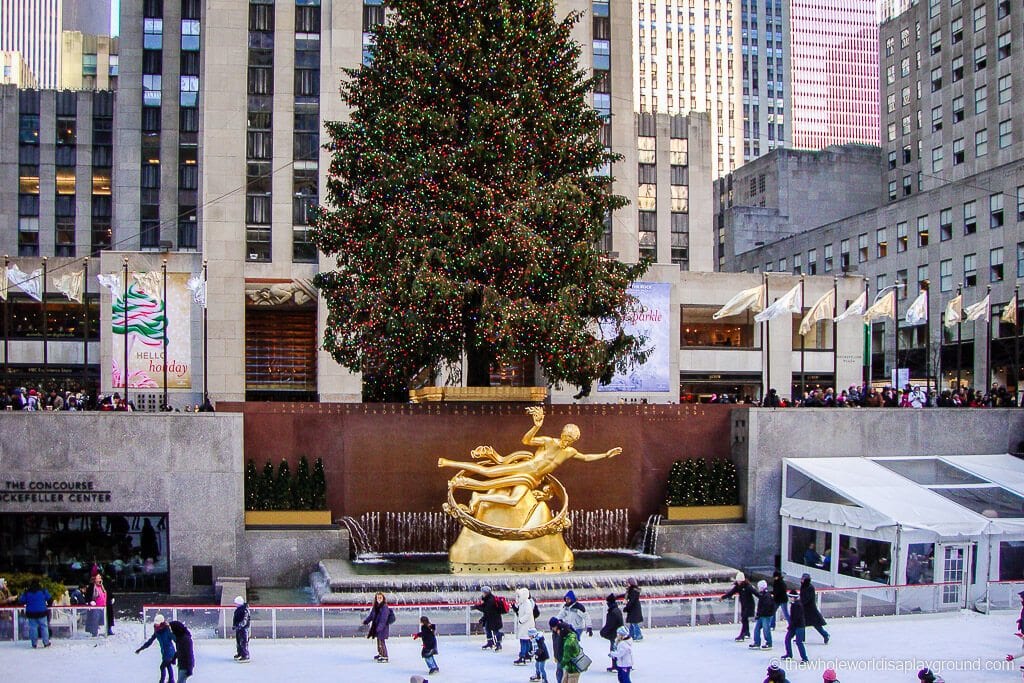 2 | Check out the Christmas Windows
New York stores really go to town with their window display efforts during the festive season and the major department stores pull out all the stops at their flagship stores.
Things to do in New York at Christmas tip: For a walking tour of the famous department store windows start at Macy's (34th and 7th) then head over to 5th Avenue to check out Saks (49th and 5th) and Bergdorf Goodman (58th and 5th). Finish off with a stroll over to Barney's (61st and Madison) and a final stop at Bloomingdales (59th and Lexington). Approximately two miles of festive cheer! Bliss!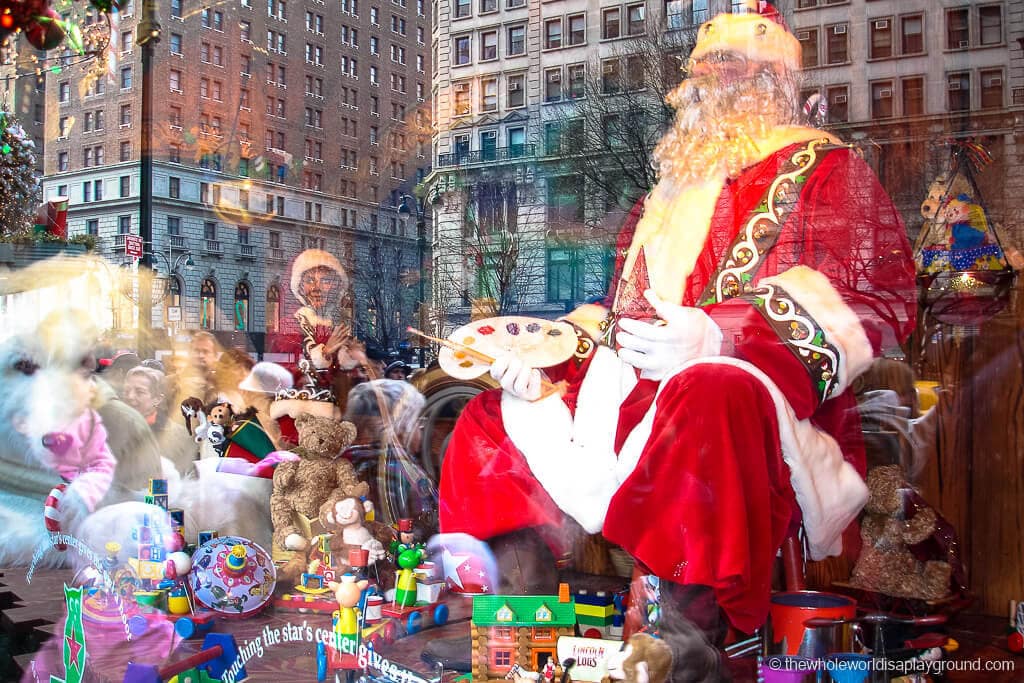 3 | Rock around the Christmas Tree at the Rockefeller Center!
The holiday season really kicks off when the giant Christmas tree is hoisted into the Rockefeller Plaza. There's nothing more festive than the glittering 80 foot tree and, every year at the beginning of December, thousands of people line the streets around 5th Avenue for the tree lighting ceremony.
Things to do in New York at Christmas tip: The ceremony takes place in early December. A word of caution: avoid the area at all costs if you are not planning on watching the tree lighting ceremony as the streets are impassable!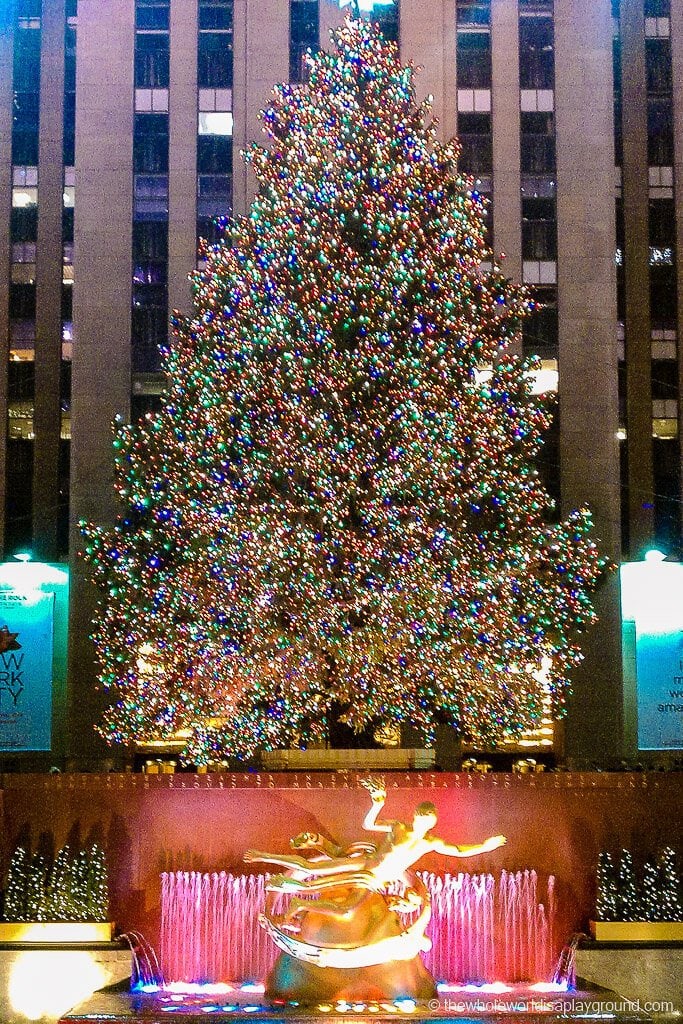 4 | Visit a Holiday Market
I love a wander through the holiday markets to pick up some unique presents, indulge in some seasonal treats and absorb some of the festive atmosphere. The best Manhattan holiday market offerings include Bryant Park, Grand Central, Columbus Circle and Union Square.
Things to do in New York at Christmas tip: With its accompanying ice rink and fantastic mix of quirky stores, Byrant Park is always a favourite with us!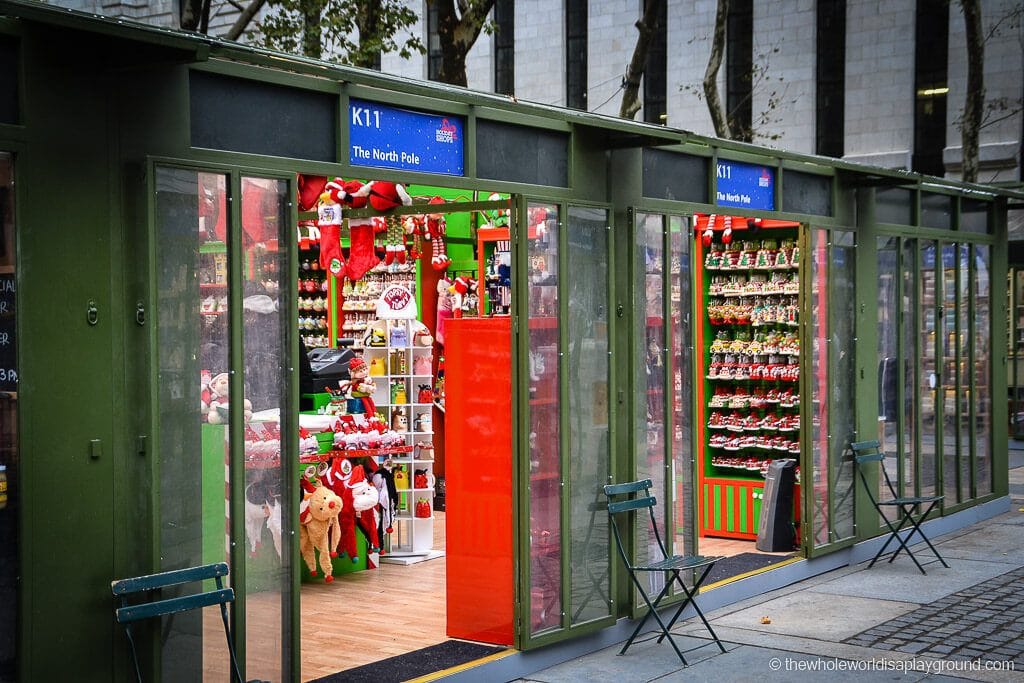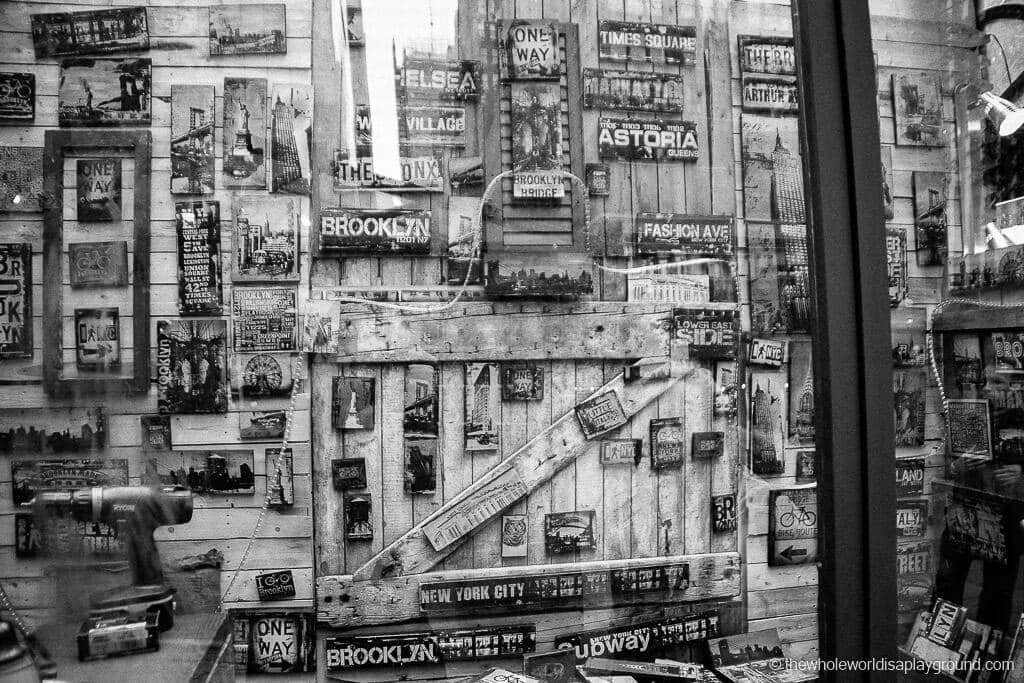 5 | Catch a showing of the Nutcracker
I wouldn't exactly describe myself as a ballet connoisseur but I did go through a bit of a ballet phase when Black Swan was released. I attended the beautiful New York City Ballet performances of Swan Lake and The Nutcracker and both are truly magical and a festive treat. Reserve tickets if you can!
Every year during the holiday season the New York City Ballet performs George Balanchine's The Nutcracker and it's still one of the hottest tickets in town.  The show itself is a spectacle to behold and spending the evening at the stunning Lincoln Center is an added bonus.
Some patrons opt to dress up in floor length gowns but I definitely wasn't out of place in my straight from work attire. I'm a big fan of the cheapest seats in the 4th and 5th ring but they might not be for everyone. This was our view: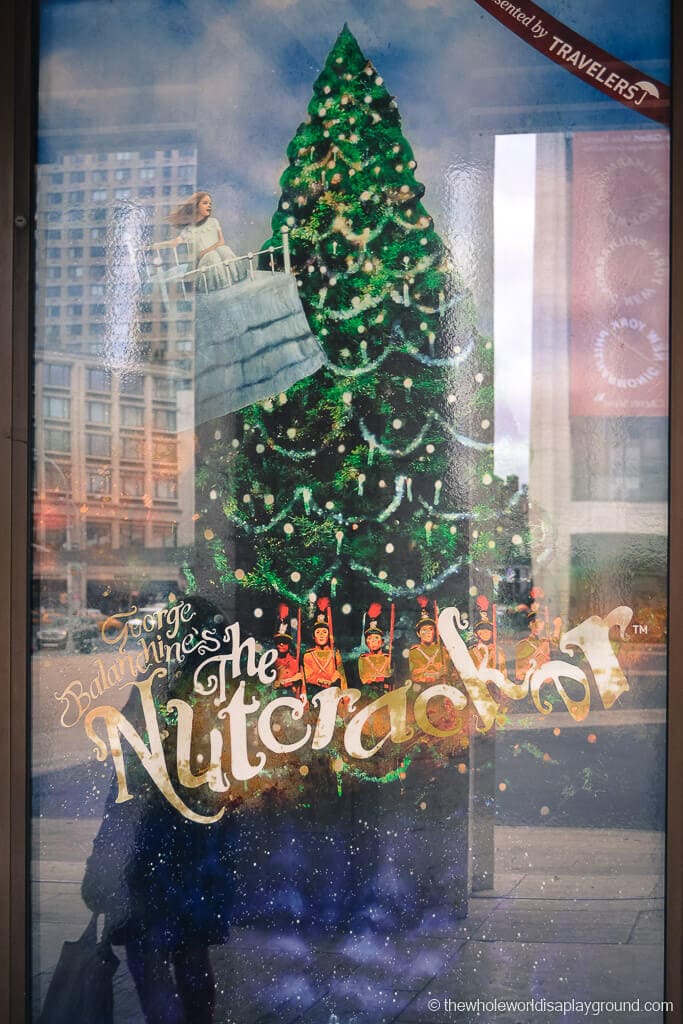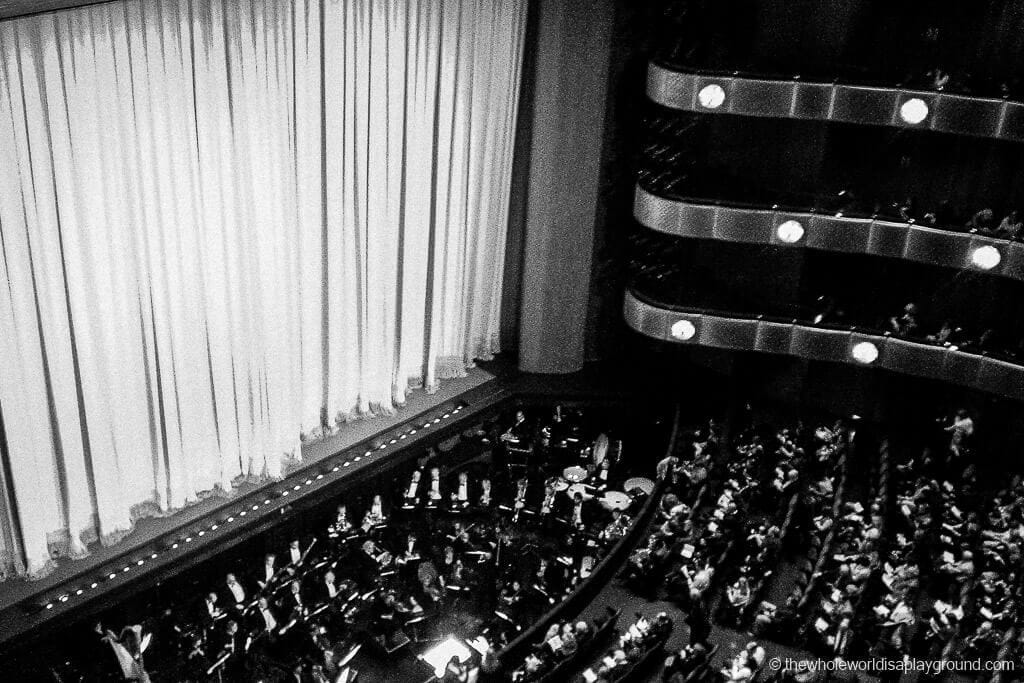 6 | Radio City Christmas Spectacular
The Radio City Christmas Spectacular is the annual Radio City Music Hall Holiday Show. The iconic song and dance extravaganza features the Rockettes, a New York City dance company and a lot of action involves synchronised high kicks with their 72 legs.
We visited as a Christmas Day treat and both the show and the Radio City Music Hall are spectacular. Be sure to search for discount codes or special offers as there are usually lots of discounts available.  Ticket prices tend to increase in Christmas week.
Be prepared for some full-on holiday cheese, make sure you're in the mood!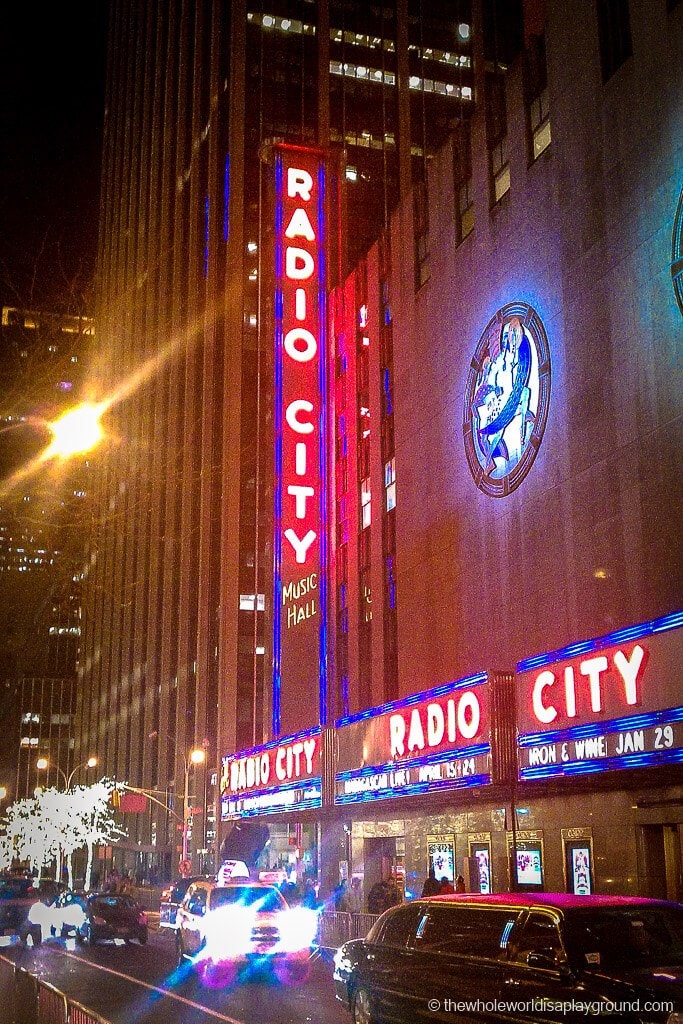 7 | Check out the decorations around town
6th Avenue is a real treat for Christmas lovers with the larger than life red baubles, toy soldiers and Christmas lights (around 50th and 6th Avenue). Cartier has Christmas and itself all wrapped up with its now infamous red bow (and looks even better in the evening) while Macy's has more than just the window displays to offer. Most of New York is beautifully decked out for the holiday season and it's easy to stumble across a few holiday delights during a wander through the city.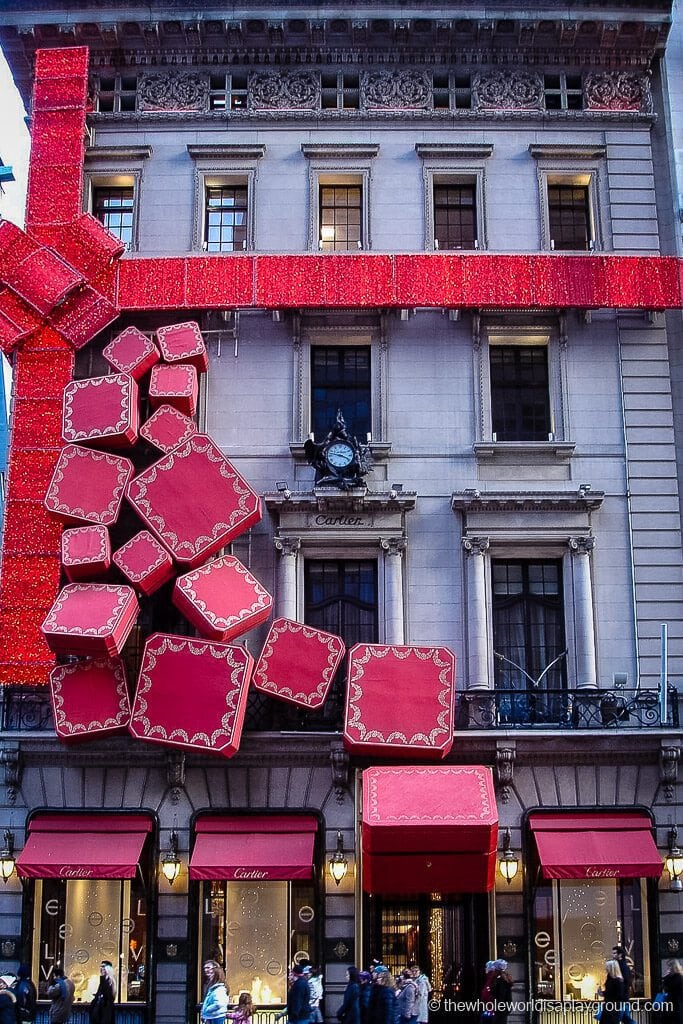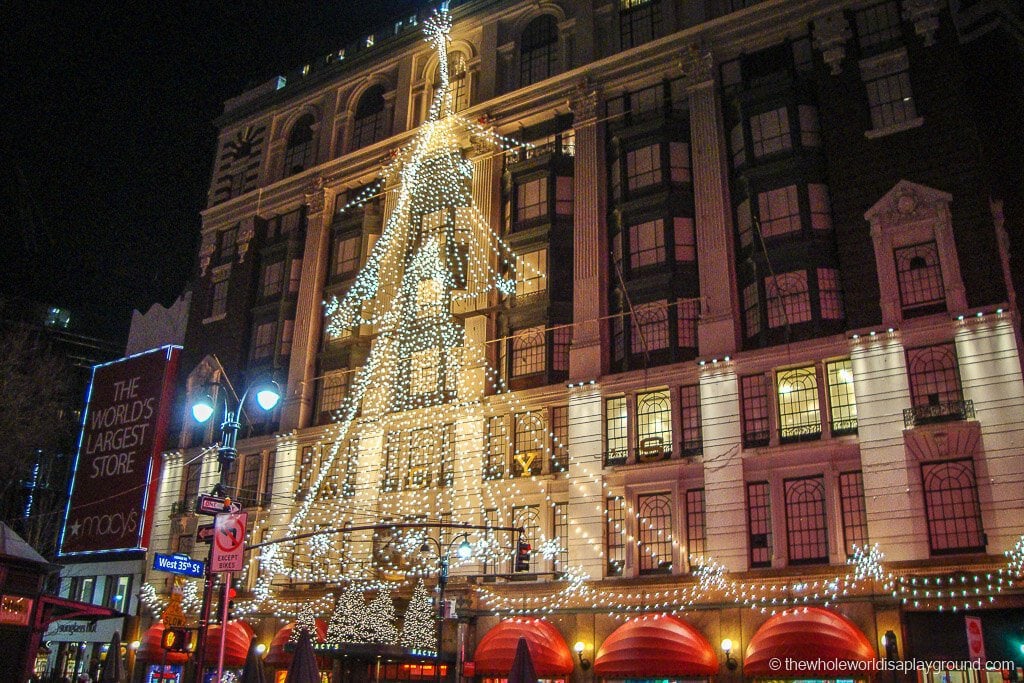 8 | Chase some snow!
New York is stunning after a snow fall. We once had Times Square all to myself after a late evening sprinkling and it was spectacular – as long as you don't have anywhere to go, catching a cab is not easy!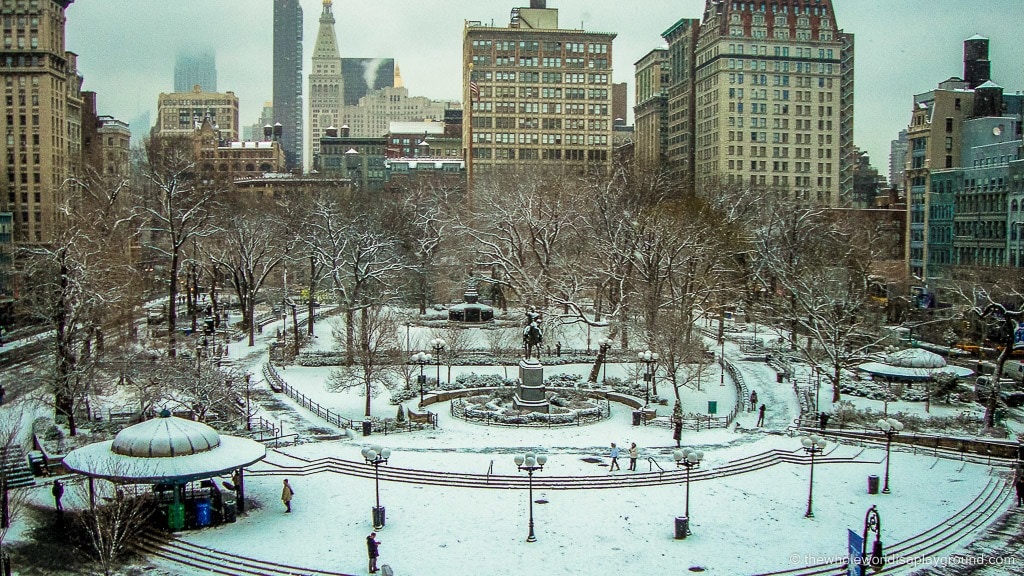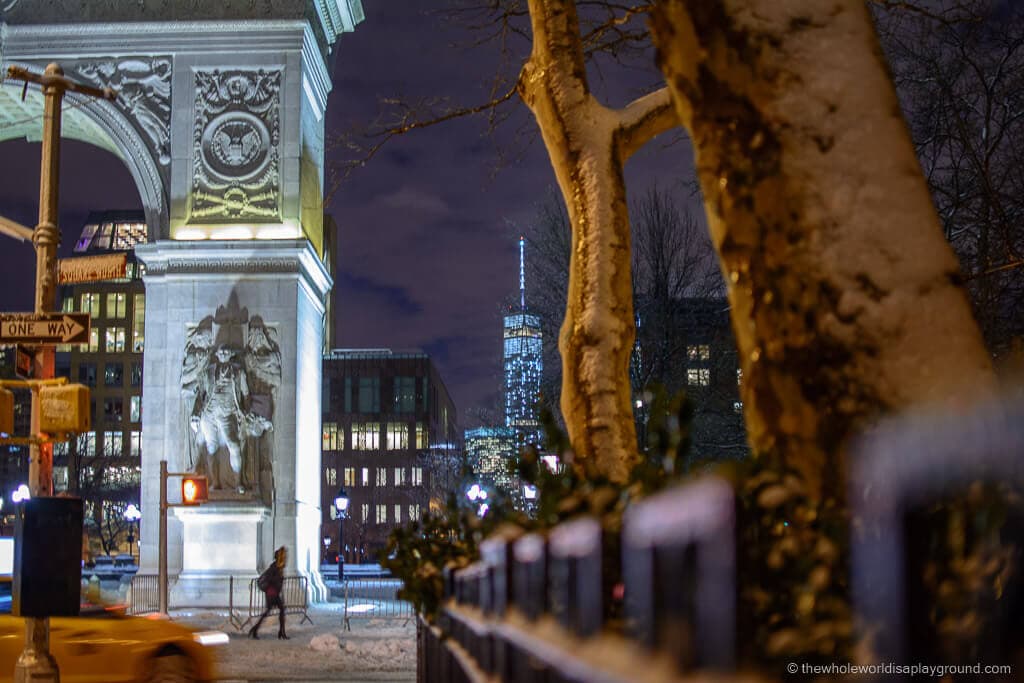 9 | Brave the shops
The lead up to the holidays is the perfect time to indulge in a spot of retail therapy and there are endless shops across the city in which to indulge in some retail therapy. Just be warned, it gets very crowded during the holiday season!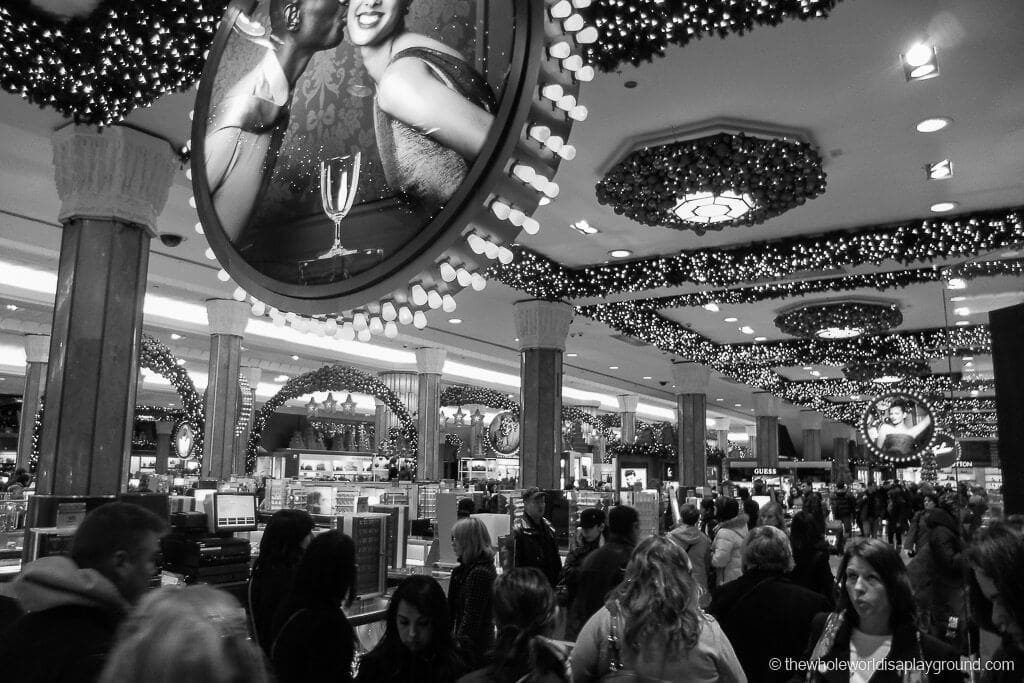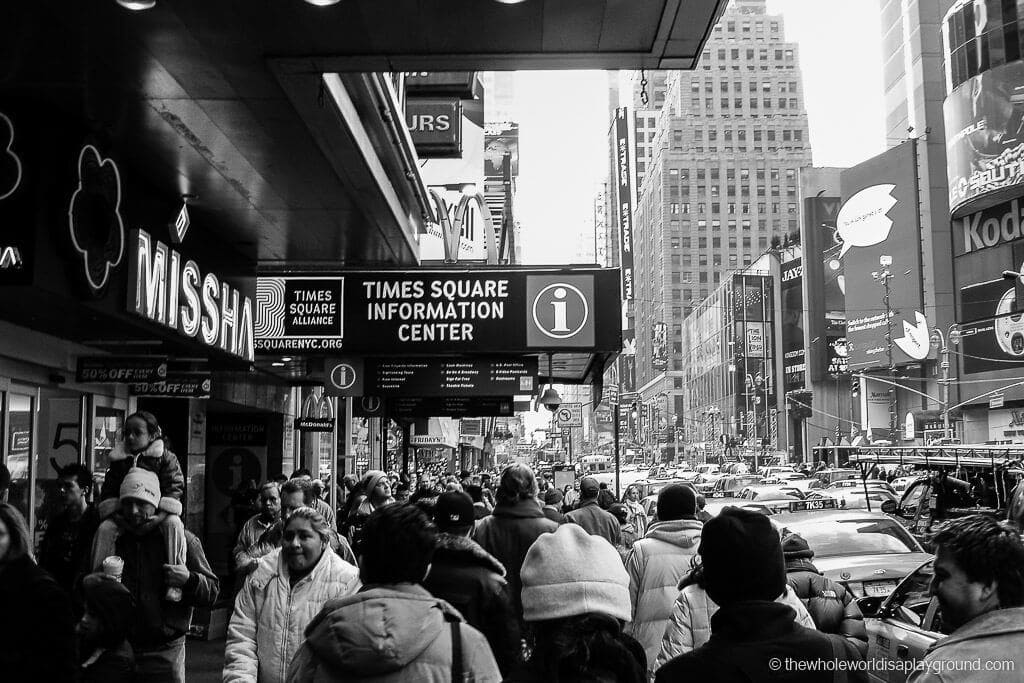 Have fun. It's a wonderful time of the year!