Welcome to The Whole World Is A Playground
discovering the world in style, one trip at a time
Meet Elaine & Dave
UNESCO World Heritage Sites
Follow our travels on Instagram!

destinations_world_map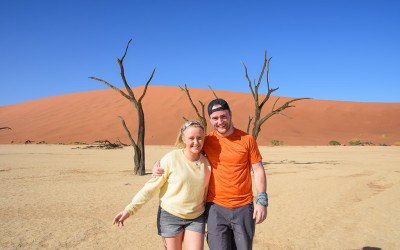 Celebrating Christmas Day in the desolate Sossusvlei, Namibia, chasing the flamingos and shipwrecks along its Skeleton Coast, ringing in the New Year at the iconic Victoria Falls and kicking off 2017 in style with a bucket list trip into the Okavango Delta: it was finally time for our Africa adventures. Two weeks, four countries and a million memories, Africa we're on our way!