Amsterdam Must Eats: our 6 favourite food spots on the sightseeing trail!
Food, glorious food! A visit to Amsterdam is likely to involve lots of walking and cycling and all this exercise makes for a hungry tummy which needs to be filled! We've put together a list of our favourite places to eat on the Amsterdam sightseeing trail! All of these food joints are within walking distance of all the main Amsterdam attractions and we can guarantee you won't be hungry after a day of enjoying all the foodie treats that Amsterdam has to offer!!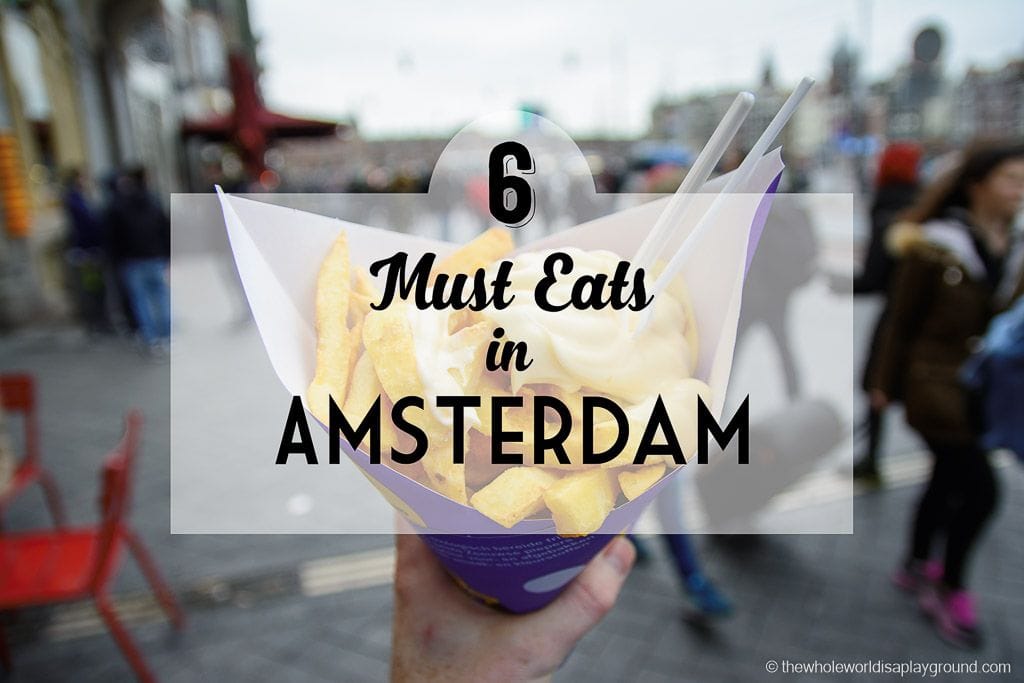 1 | Pancakes at Upstairs Pannen Koekenhaus
Upstairs Pannen Koekenhaus may be the smallest restaurant in Amsterdam and possibly the tiniest we've ever eaten in!! Demand for seats in this hidden pancake house is ridiculously high, probably due to having seating for less than 10 people combined with fact that they serve the best pancakes we've ever tasted…period. Nothing else comes close!
Amsterdam foodie tip: Doors open every day at 12 and there's usually a queue. Make sure to call ahead and grab one of their phone bookings.
2 | Manneken Pis Frites
Vlaamse frites, also known as Frites with frites sauce, is the most Dutch of meals and Manneken Pis does these better than anywhere else in Amsterdam! The tiny hole in the wall establishment serves big portions which will satisfy any frites urge! If you're hungry after arriving on the train into Amsterdam Central Manniken Pis should be your first stop on Damrak street just in front of central station!
Amsterdam foodie tip: Portions are huge! The large portion is absolutely massive and more than enough for two people!
3 | Burgerlik
Nothing beats a good burger! This tiny burger joint is a little off the tourist track but definitely worth the short detour. The custom burgers are delicious and it is good fun to make your burger any way you want. Definitely splurge for the fries!
Amsterdam foodie tip: Burgerlik is a good option after visiting the Anne Frank House as it's pretty close.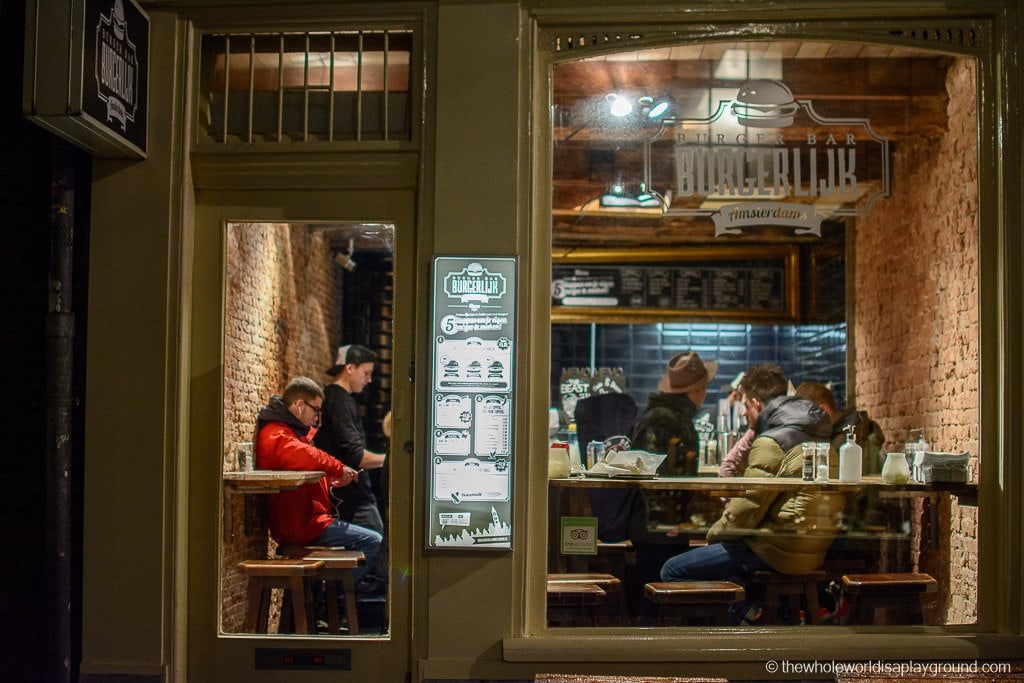 4 | Feast on Churros!
For a quick treat on the go be sure to grab some deep fried Churro goodness slathered in hot chocolate. They're available from stalls all around the city and are so delicious you won't regret it!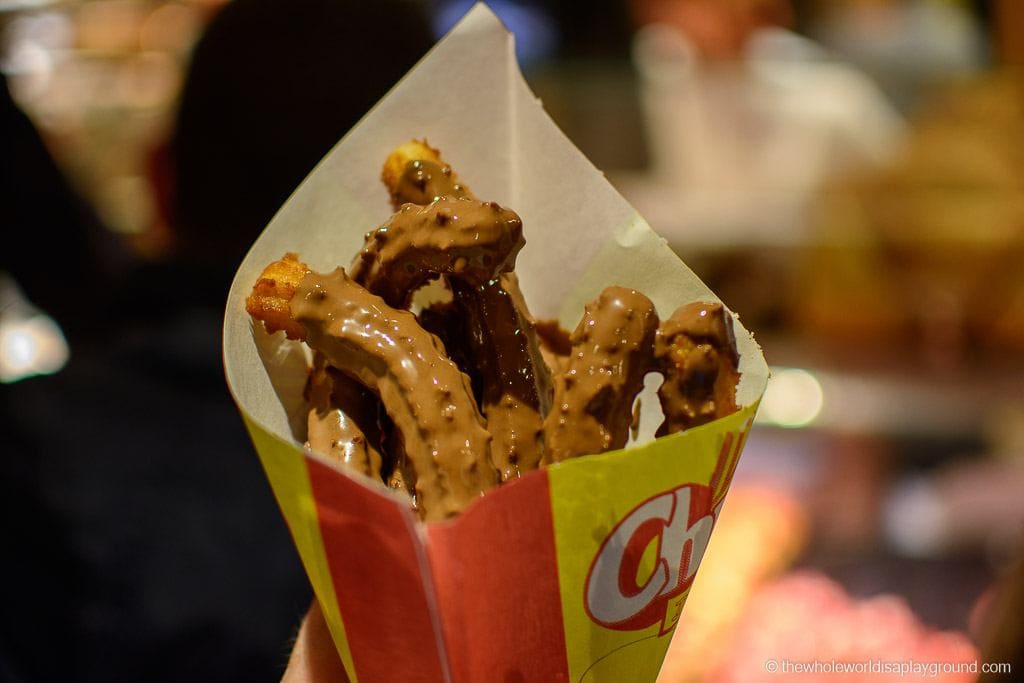 5 | Hofje van Wijs cafe
For a break from the husltle and bustle of the busy Amsterdam streets check out this really relaxing little cafe with great coffee, food and relaxing canal views. It's a hidden gem in a super touristy are and we actually spent a few hours here as it's so chilled out!
6 | La Place, top floor of the public Library
This, somewhat hidden, cafe located on the top floor of the public library near Amsterdam Central train station has an outdoor balcony with phenomenal panoramic views of Amsterdam. It's perfect for grabbing a book and a coffee and enjoying those incredible Amsterdam views!!
Amsterdam foodie tip: Although it's not cheap the views are worth the premium prices and La Place is another great spot to take a time-out from exploring the city or before you hop on a train from the central train station.
So there you have it, 6 of our favourites from the best food stops on the Amsterdam tourist trail. Did we miss any of your faves? Let us know in the comments below!!
Our Amsterdam best eats map!
Click on the star to save this map in your own Google Maps account
Pin this post for later!
Some of the links in this article may be affiliate links. This means that if you click through our link and book/purchase anything via these links we receive a small commission. You'll pay the same price either way and it helps us keep the site running and bringing you guys more fantastic adventures.