Amsterdam is one of the world's coolest cities with an abundance of must see sights and things to do. Its picturesque canals, fantastic eateries and all round Dutch attitude make it one of the best cities to spend a weekend or longer exploring or relaxing. We've put together a list of our 15 favourite sights that everyone should see when visiting the Venice of the North: here's our tips and guide to Amsterdam's must see sights and experiences and its quirky hidden gems perfect for a two or three day stop in the city. Enjoy!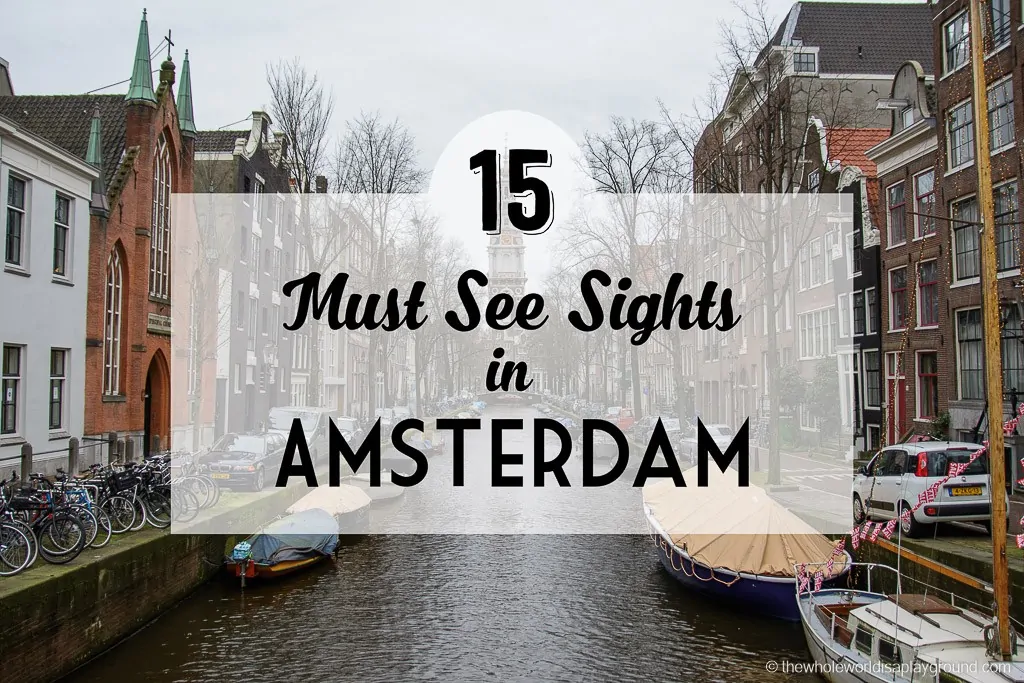 1 | Anne Frank House
A haunting reminder of World War Two Europe and an absolute must for anyone visiting Amsterdam. The Anne Frank House is of the former home of the now world famous little girl, Anne Frank, who hid in an Amsterdam attic and kept a diary of her family's experience. The image of Anne's father, having returned to the attic some 30 years after his family were torn apart having been sent to concentration camps by the Nazi's, is one of the most moving images you'll ever seen.
Amsterdam sightseeing tip: Make sure to book your tickets well in advance or be prepared to make an early start to avoid the huge queues to enter.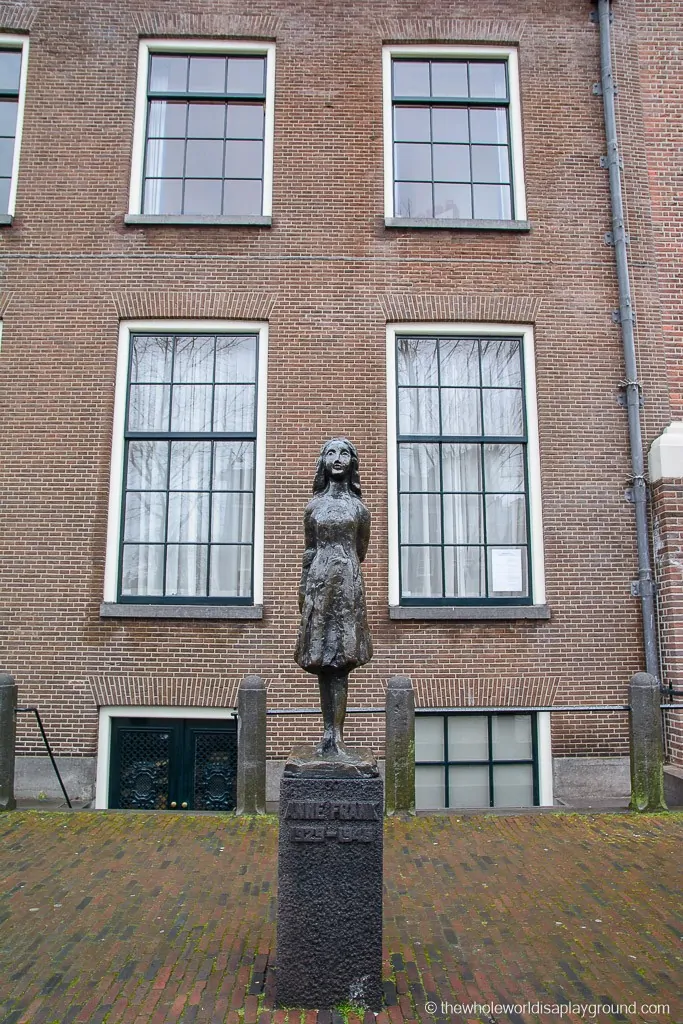 2 | Bloemenmarkt Tulip Market
Two things spring to mind when you think of the Netherlands: bicycles and tulips! If you need a tulip fix make sure to check out the wonderfully colourful tulip market along the canal.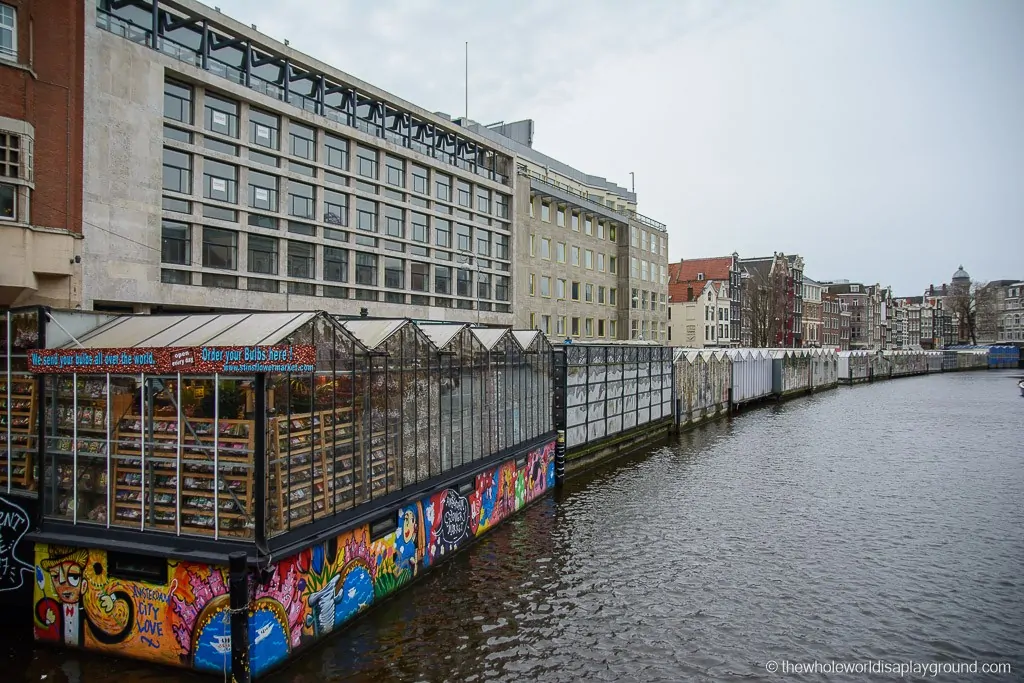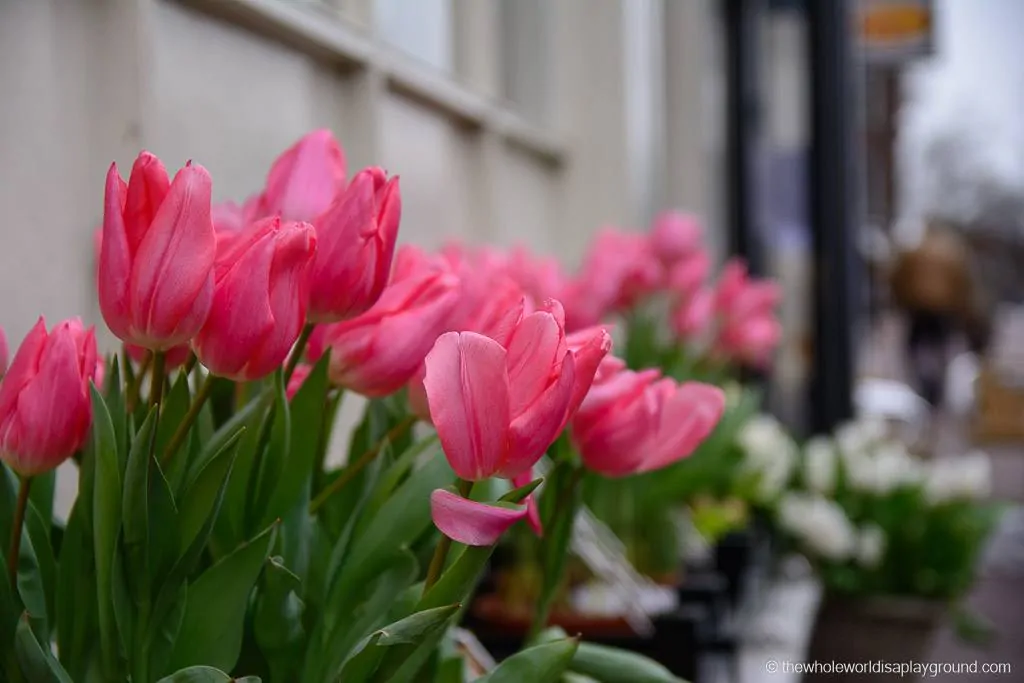 Where to Stay in Amsterdam
Finding a great hotel hotel in Amsterdam that won't break the bank is particularly difficult due to the high cost hotels in the city. We've been to the city a number of times and recommend the following hotels for anyone planning a stay in Amsterdam.
Courtyard by Marriott Amsterdam Arena Atlas – Where we chose to stay during while in Amsterdam. A beautiful modern hotel with comfy rooms, great value a fantastic breakfast and quick access (15 minutes) to Amsterdam city centre via the metro line – check prices now!
Boutique Hotel View – located in the city and overlooking the canal this stunning boutique hotel offers a large modern rooms with a classic twist. It's a really good affordable quality hotel in central Amsterdam – check prices now!
The Cabin @ MPS Noorderzon – For an unforgettable Amsterdam experience try The Cabin, a canal boat that offers private ensuite rooms and a beautiful terr. Located right in the middle of Amsterdam just 10 minutes walk from central station it's a truly unique stay – check prices now!
Click here for the best Amsterdam Hotel prices
3 | The I Am Amsterdam sign
Strike a pose in front of the I Am Amsterdam Sign at the Rijksmuseum. Too much fun!
Amsterdam tip: The I Am Amsterdam letters are located at the Rijksmuseum in Museum Square where the Van Gogh museum is also located.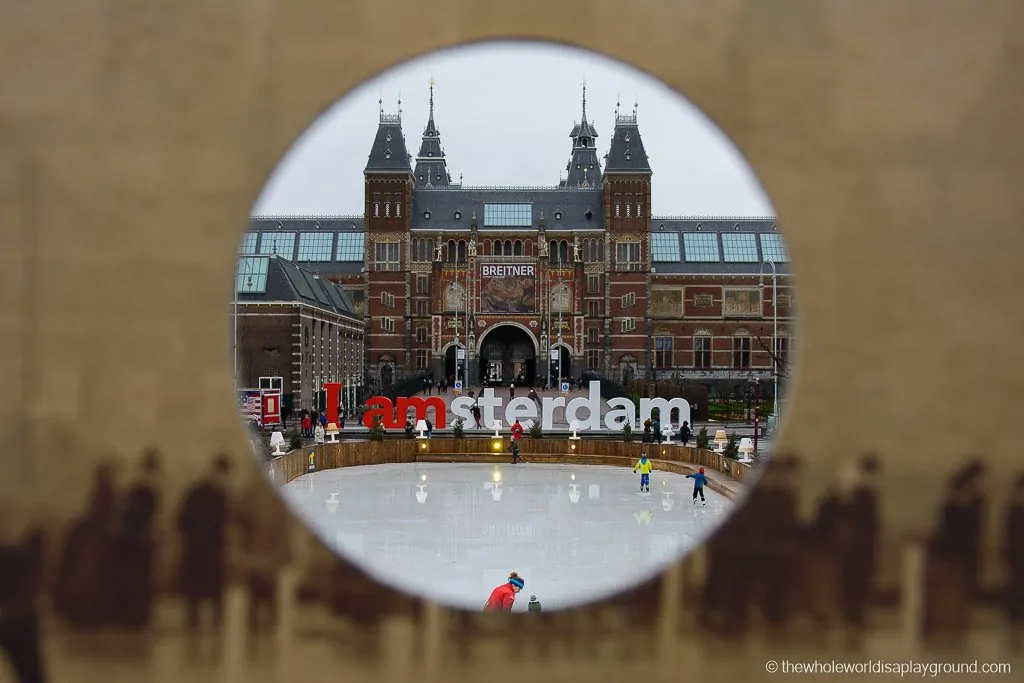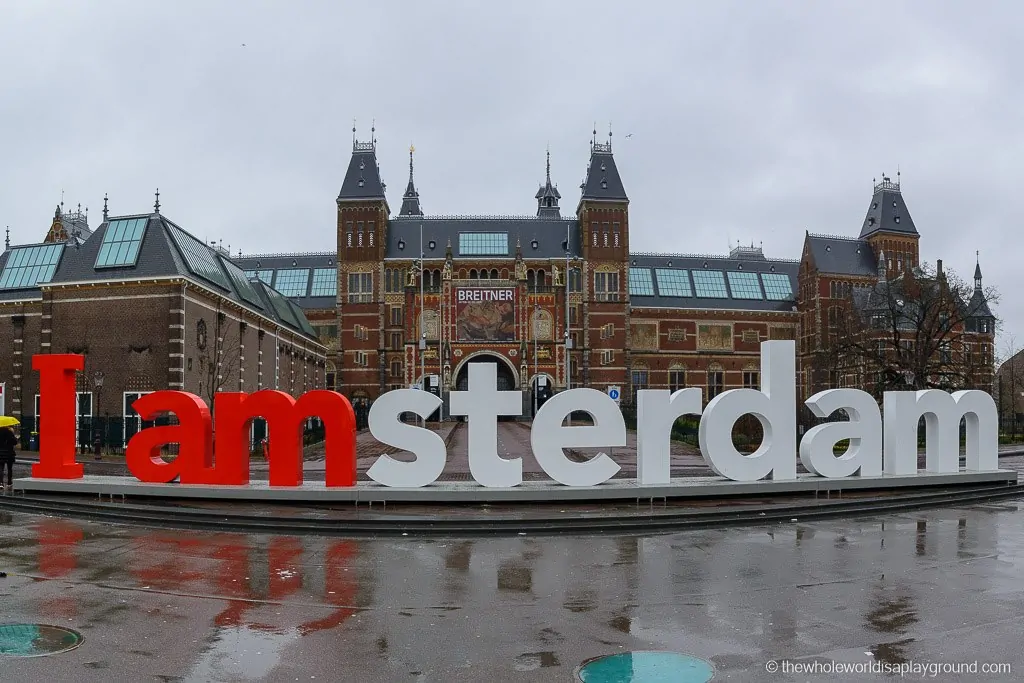 4 I Van Gogh Muesuem
We're Van Gogh fanatics so the Van Gogh Museum was at the top of our Amsterdam must see list and we were beyond excited to see the largest collection of Van Gogh in Amsterdam! We've seen many of his works in MoMa New York, the Musee D'Orsay Paris and the Toyko Art Museum and spent a weekend exploring Overs Sur Oise where he spent his last days and painted some of his most famous works. Our highlights from the Amsterdam Collection were The Bedroom, a self portrait and The Wheat Field with the crows.
Amsterdam sightseeing tip: Make sure to book tickets in advance and try to go first thing in the morning as the queues get silly long especially during the busier summer months.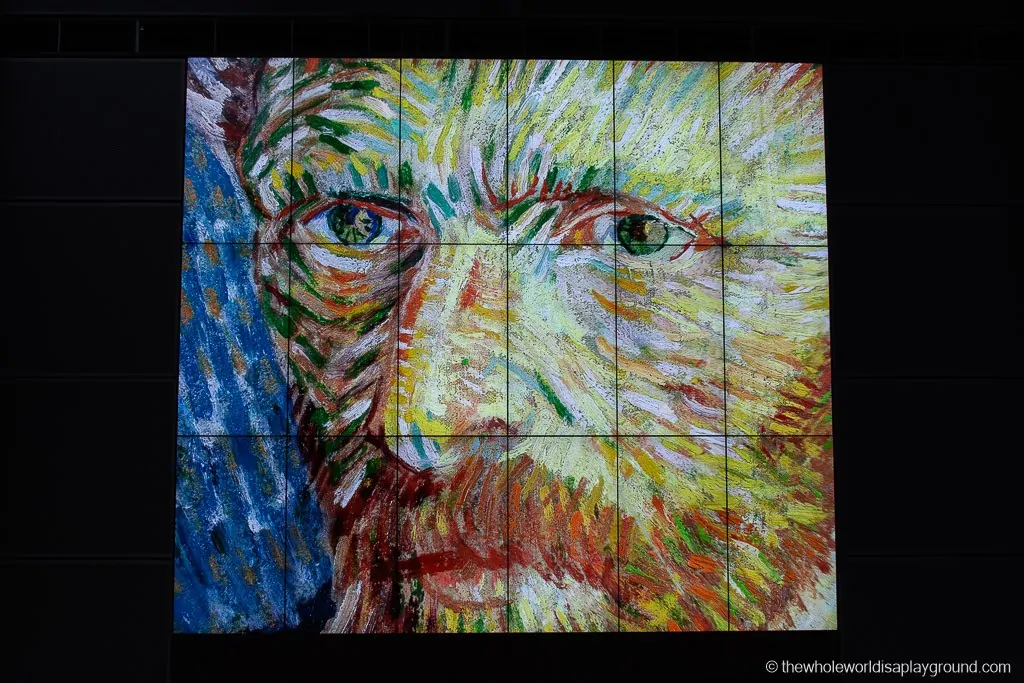 5 I Rembrandtplein Square (Rembrandt Square)
For the chance of a selfie with a scene from a Rembrandt painting then be sure make sure to check out Rembrandtplatz. The famous Rembrandt masterpiece, the Night Watch, has been recreated with sculptures of the main characters in the centre of Rembrandtsplein and it is both beautiful and is a great photo opportunity!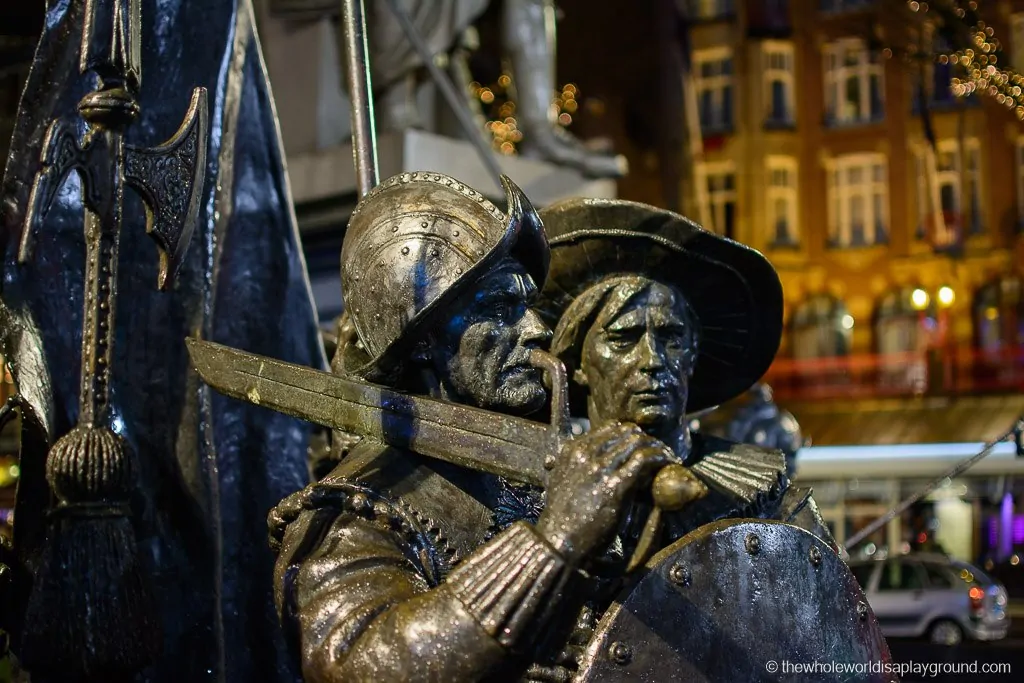 Rembrandt's Night Watch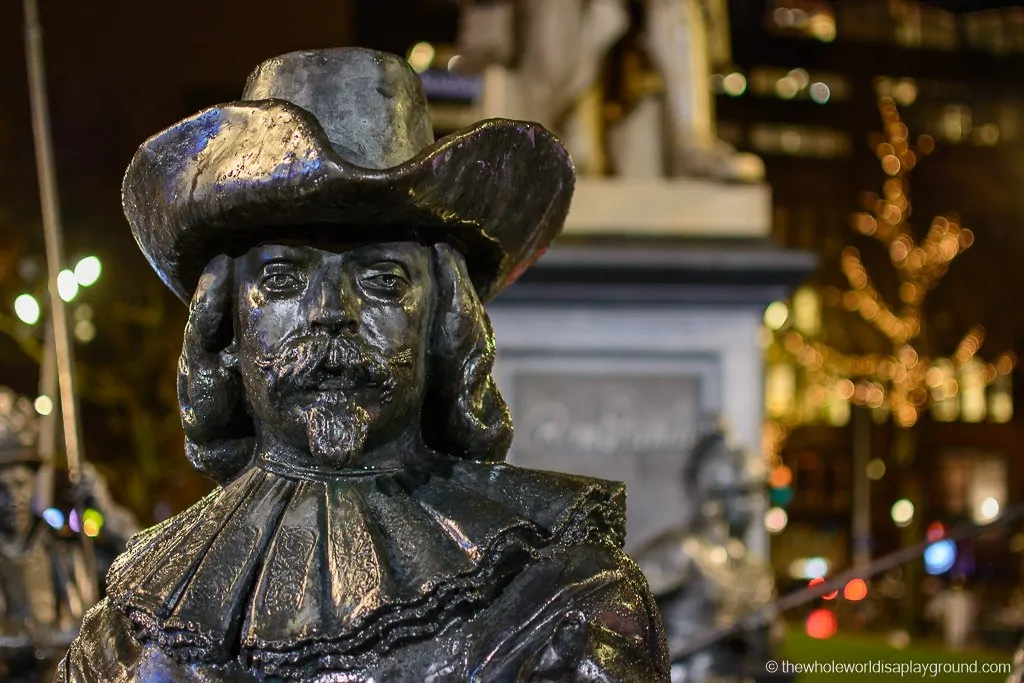 6 I Damrak Waterfront
The iconic street of Damrak feels like the beating heart of Amsterdam with locals and tourists flowing through as they make their way around the city. The iconic colourful waterfront buildings and busy streets make it a perfect place for grabbing a seat and indulging in a spot of people watching.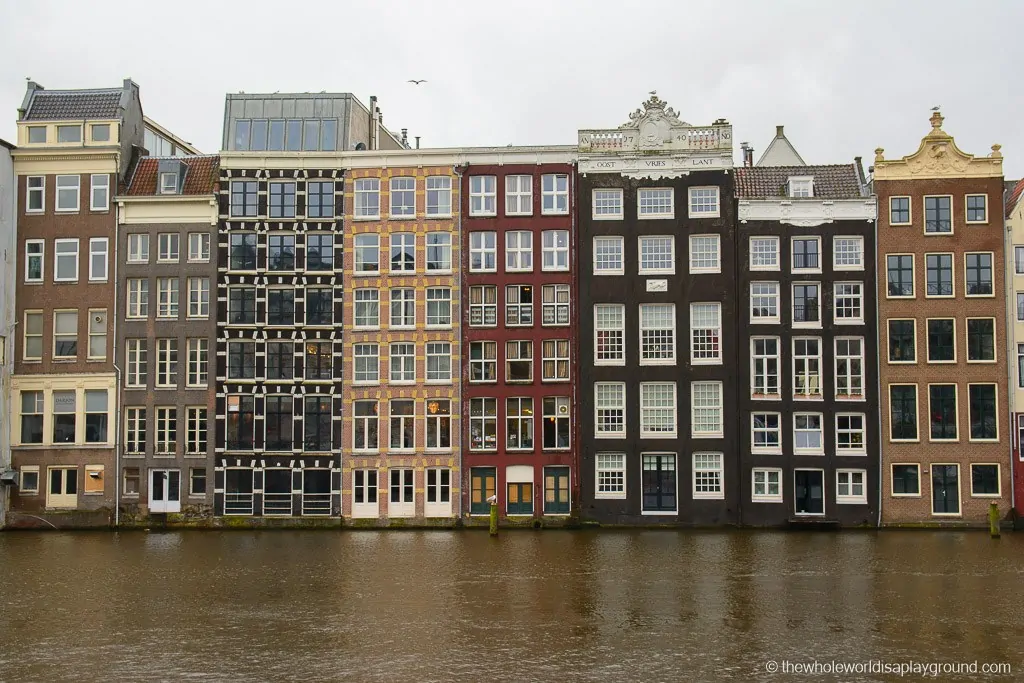 Amsterdam Sightseeing Tip: Make sure to taste some Dutch fries from Manneken Pis located on Damrak Street…they're incredible!

Check out our list of the best places to eat in Amsterdam here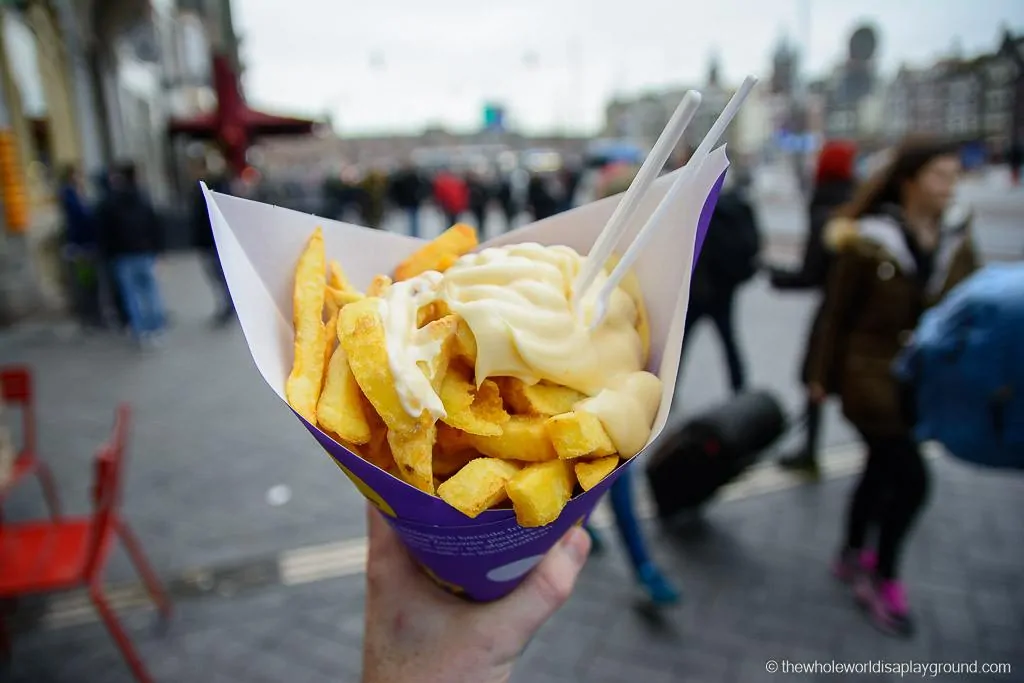 7 I Stroll the Canals and take a boat cruise
Make sure to check out the beautiful canals (on a boat of course!) and wander the streets surrounding them. Exploring the canal area of Amsterdam and losing yourself in the city atmosphere that makes Amsterdam so unique is an essential part of any Amsterdam itinerary. It's even possible to find a quiet little corner in an extremely busy city, bliss!
Renting a canal boat is also a great option, especially if you are travelling to Amsterdam with kids.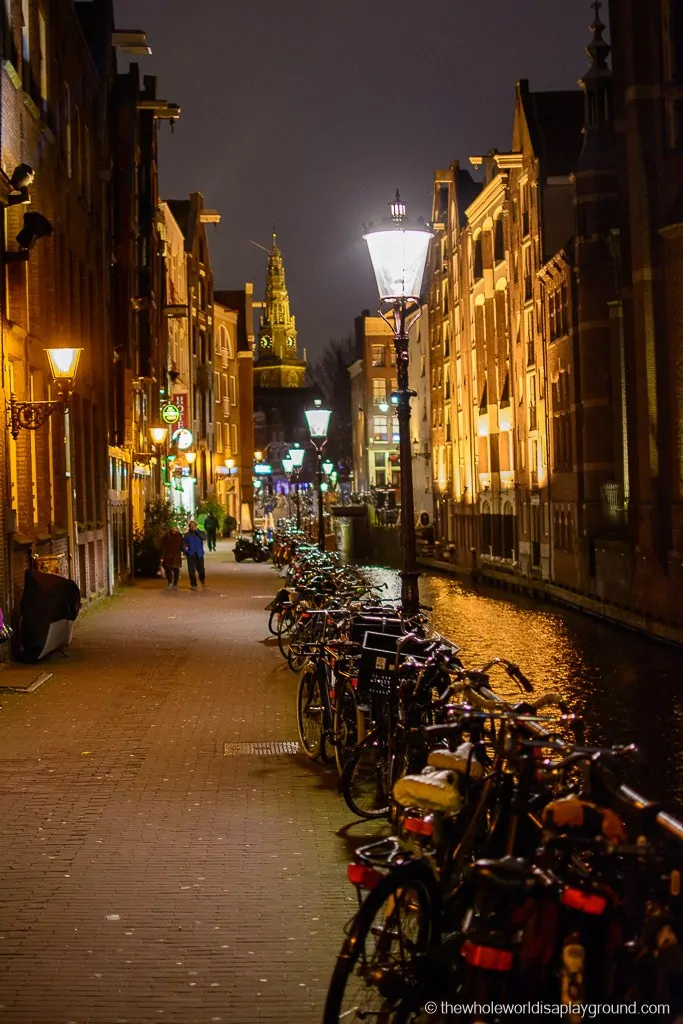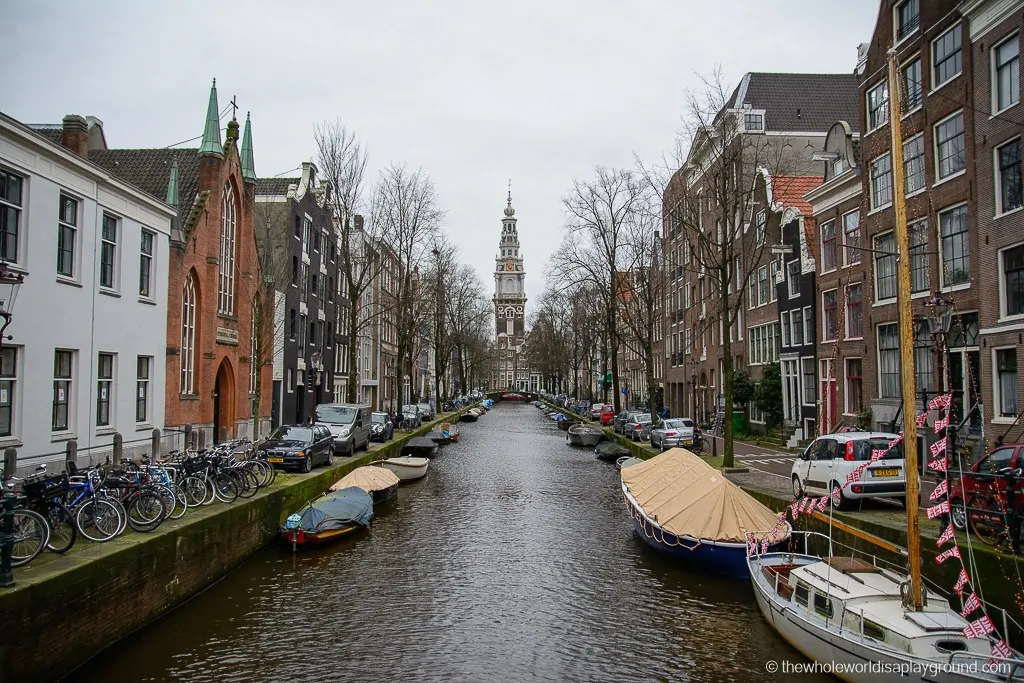 8 I Armbrug Bridge
Make sure to stroll across this historic little bridge in central Amsterdam. The view from the bridge is a picture perfect postcard shot of what Amsterdam is all about!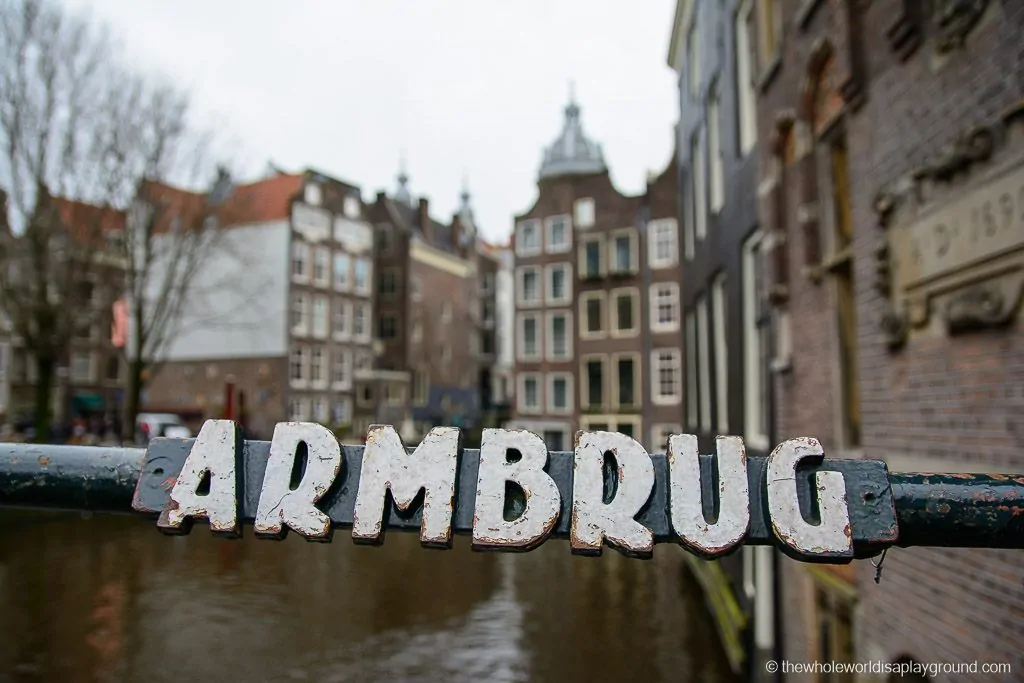 9 | The Stumbling Stones (StoplerStein)
These simple bronze plaques, or stumbling stones, are dotted on the ground around Amsterdam. They exist in other many cities but Amsterdam was the first city we came across them. The plaques commemorate victims of Nazism who lived in the buildings prior to World War 2.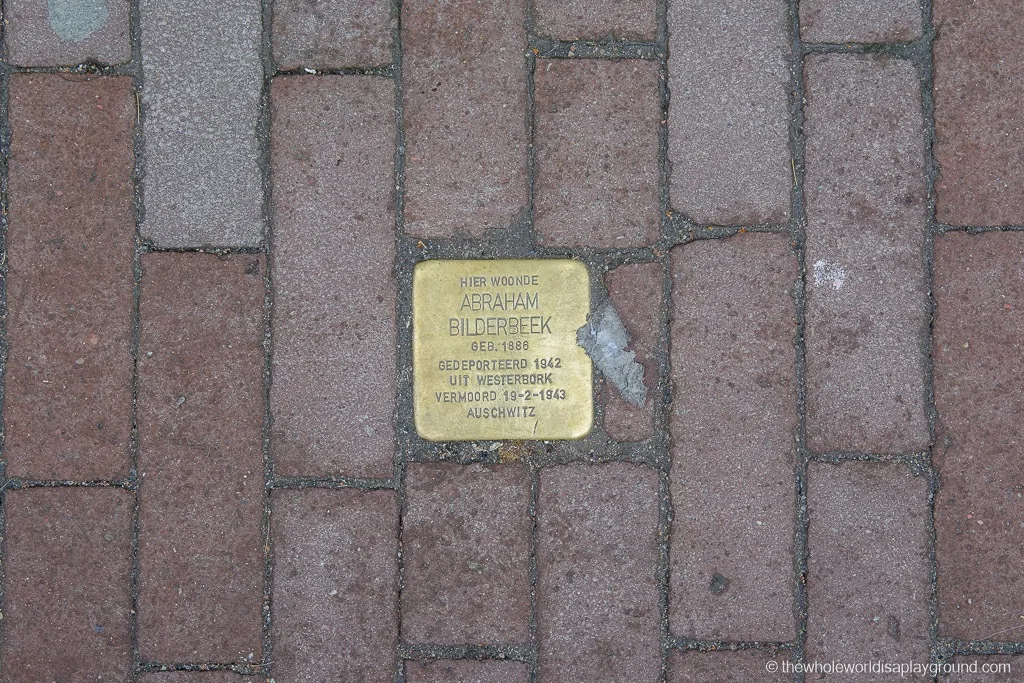 10 | He Hua Temple
Did you know there's a Buddhist temple nestled in central Amsterdam among the maze of canals? We didn't either but we were happy to come across the colour He Hua Temple in the city's Chinatown.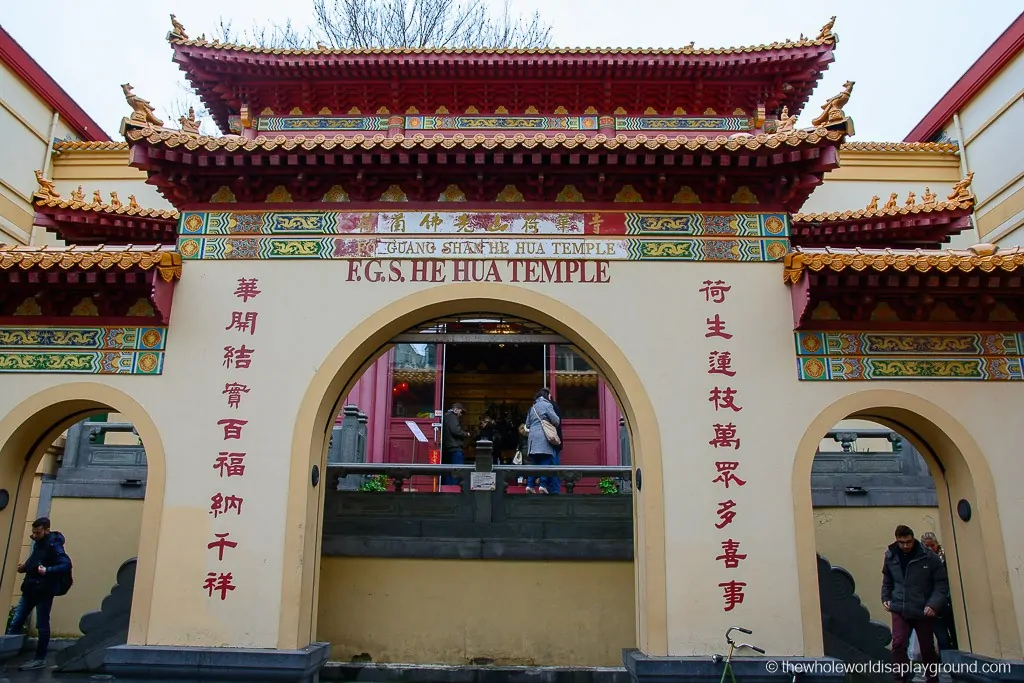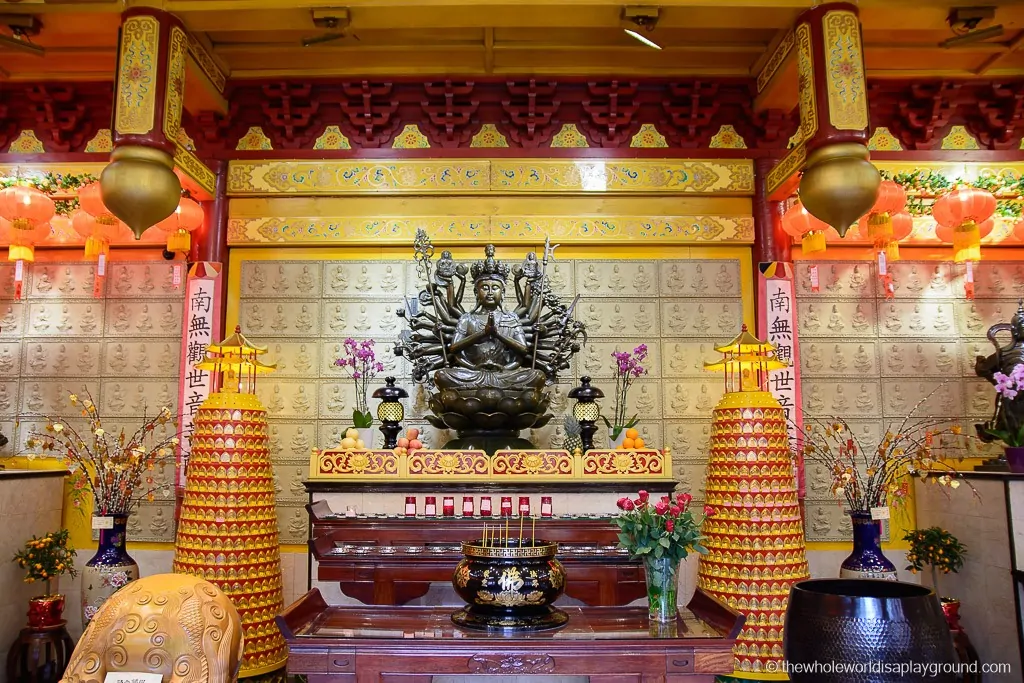 11 | Red-Light District
Ok, so lots of people visiting Amsterdam will actually avoid the red-light district but we believe a visit to the city isn't complete without checking out its grittier side. The red-light district is comprised of 2 or 3 streets/canal areas in Amsterdam and, unless you're in the area you wouldn't even know it was there! It's definitely worth taking a stroll through the red-light district at night! It's an eye-opening experience which attracts all sorts of visitors: paying customers, blushing parents on holiday with the kids, giggling couples and the obligatory stag and hen parties!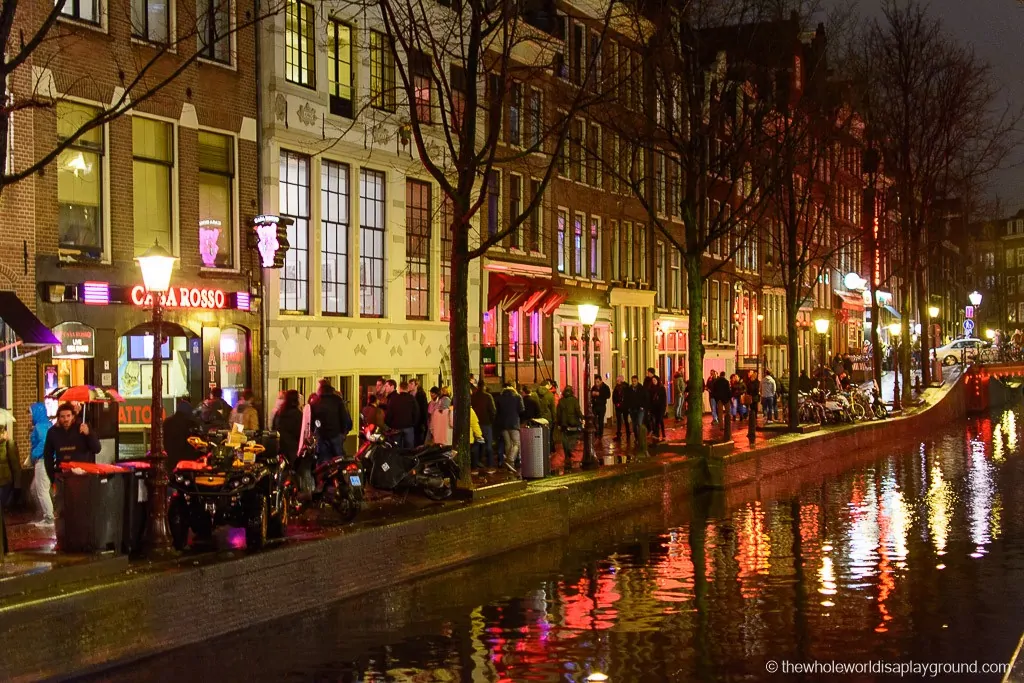 12 | Bejinghof Béguinage
Bejinhof is an 800 year old Béguinage with a quiet courtyard located in the centre of Amsterdam. This secluded corner of the city is like taking a step back in time. The women who originally founded Bejinhof were lay religious women who did not take the nun vows of faith or chastity. Their primary focus was to care of the sick and poor of Amsterdam down through the centuries. A remarkable thing to devote your life to!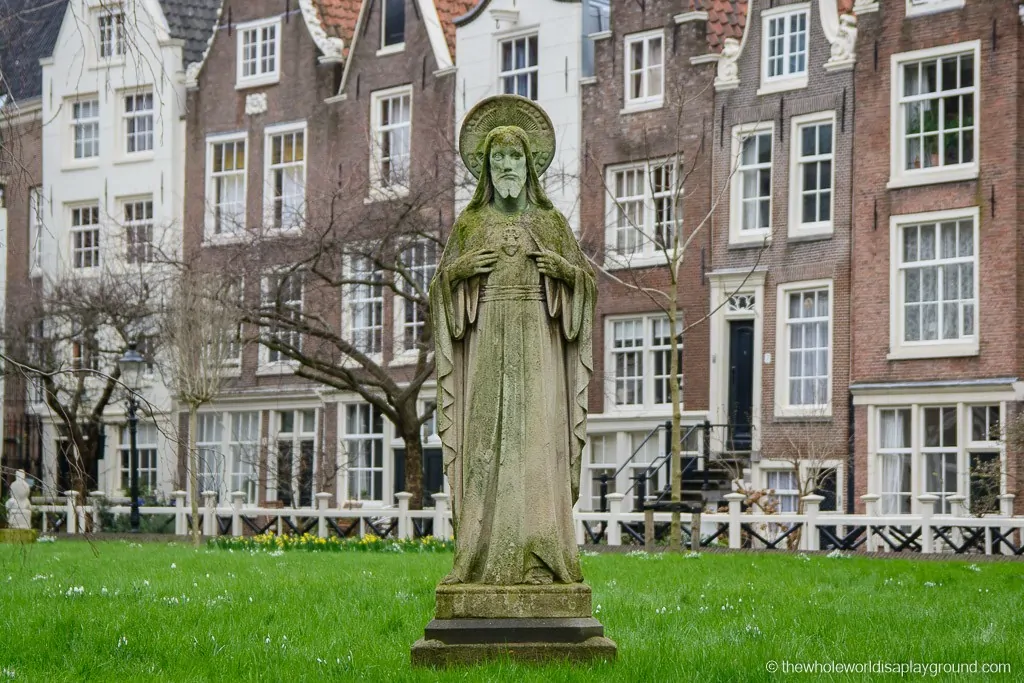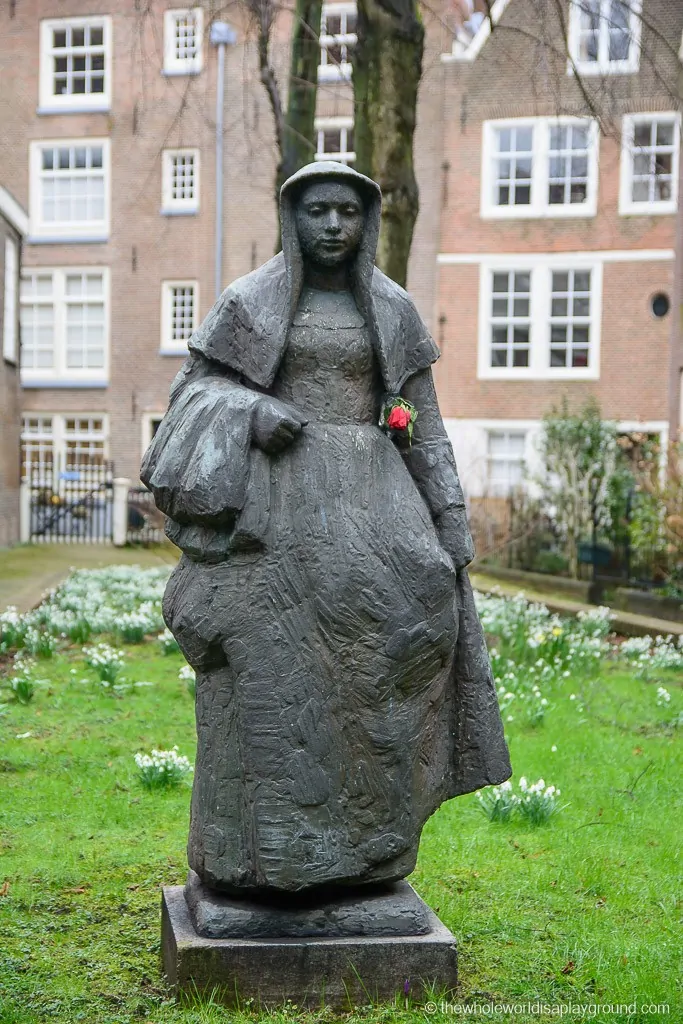 13 | Rjeiksmueseum
The Rjeiksmuesuem is the Netherlands national museum and it's absolutely massive! It features Dutch art and history from the Middle Ages to the present day and you could spend days exploring this fantastic museum!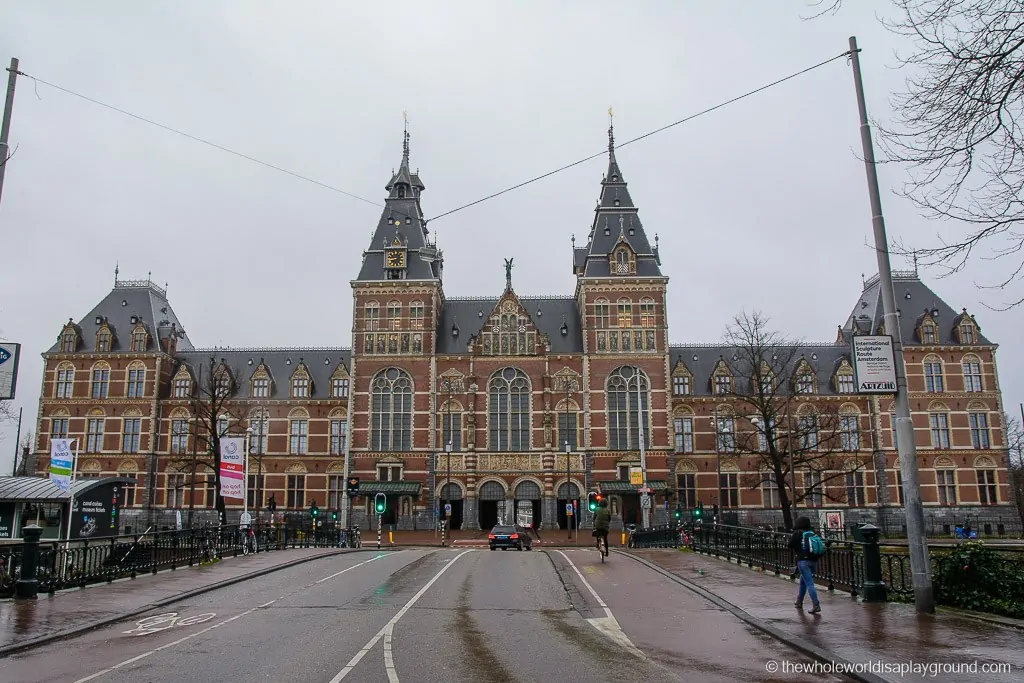 14 | The Wall Street Bull
The Wall Street Bull is another unique and rather random Amsterdam sight! This replica of the New York Wall Street 'Charging Bull' is located just off Damrak Street.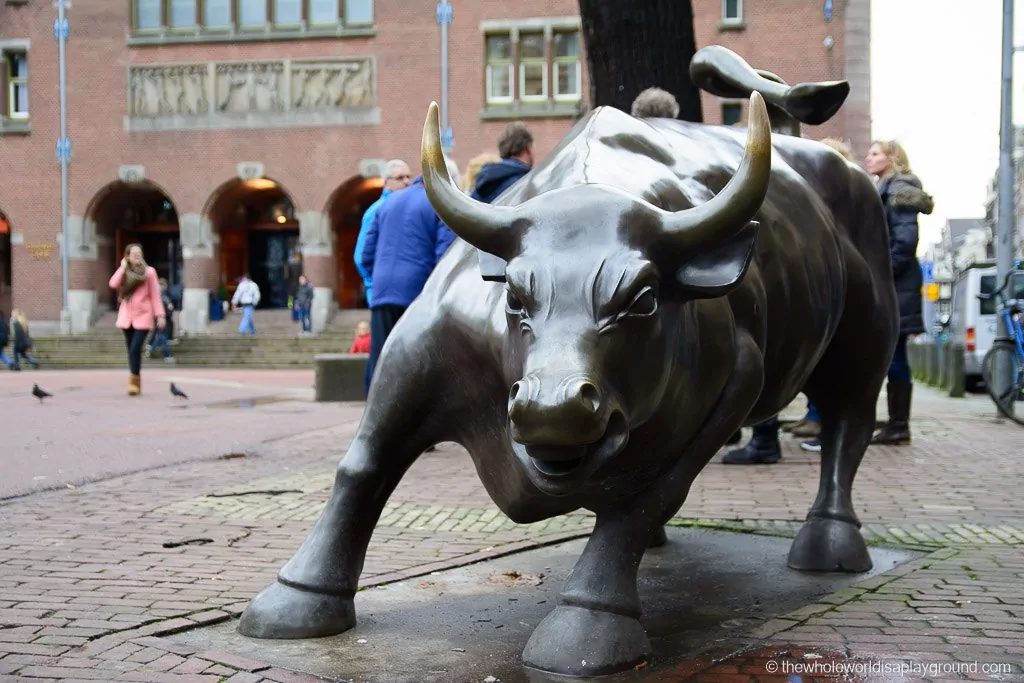 15 | La Place Cafe
La Place cafe can be found on the top floor of the Amsterdam public library and has one of the best views of Amsterdam. Entrance to the library is free and the cafe has a great selection of food and drinks. It's the perfect place to rest up after a long day of exploring Amsterdam
Amsterdam sightseeing tip: Make sure to checkout the outdoor balcony at the La Place Cafe for a stunning sunset over Amsterdam!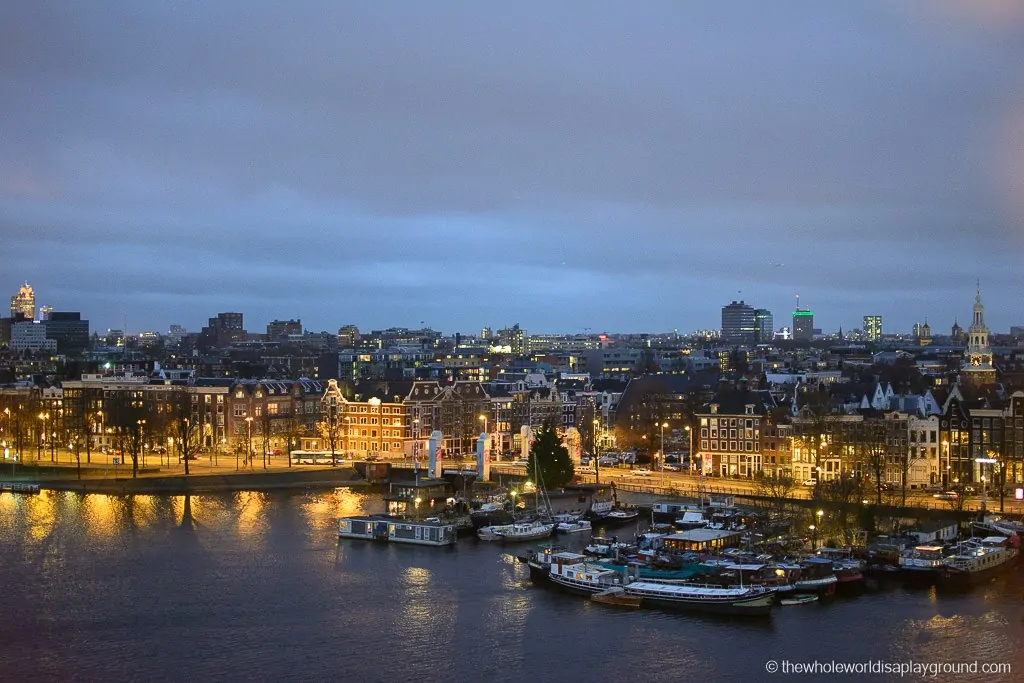 Pin this article for your Amsterdam trip!