Drones are quickly gaining popularity with travellers and many are investing in a high quality travel drone to capture unique and stunning aerial video and photos. We've traveled the world with our drones for a few years and have tried and tested some of the most popular options on the market in our pursuit of finding the best travel drone. As travel writers and photographers we need gear that is high quality, portable and reliable and we understand the challenges of traveling with a drone. Here's our recommendations for the best travel drone.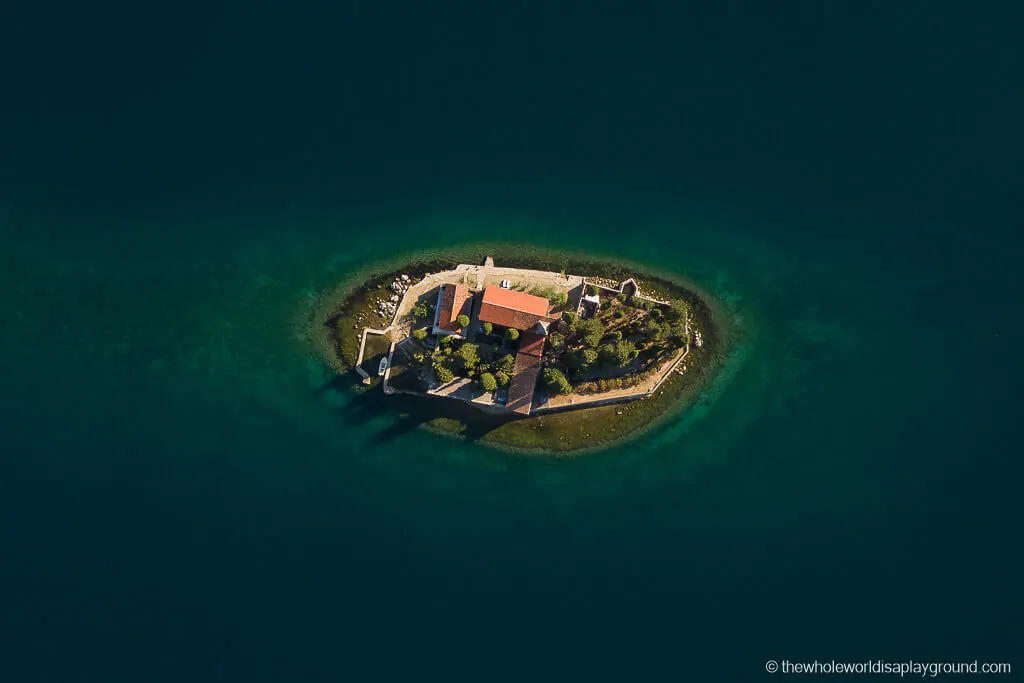 What makes a great travel drone?
There are a number of factors which make a great travel drone and we've narrowed down our favourites to DJI. We travel with a DJI Phantom 4 and a DJI Mavic Pro so we know first hand the benefits of the DJI drones and how good they are for travelling with. Here's why we rate the DJI drones as the best for travel:
Small and Compact: The most important aspect to consider with a drone for travel. If your drone is too big and bulky you'll leave it behind and will inevitably miss that stunning shot you'll always wish you'd taken. So your travel drone needs to be as small and compact as possible so you can easily carry it in your bag with when hiking, exploring, on the plane etc. The Mavic Pro, Air and Spark are super compact and easy to pack. The Phantom 4 / Phantom 4 Pro drones are more bulky but have other benefits and we've taken ours on a number of trips.
Video/photo quality: Everyone wants to capture high quality video and photos and your travel drone needs to have the ability to do this. Ideally your travel drone will have a 2 or 3 axis gimbal which will ensure smooth footage of optimal quality. From the 1080p FHD of the spark to the 4k of the Mavic, Air and Phantoms the DJI drones deliver in quality.
Durable: Drones are fragile pieces of complex technology but they still need to reasonably durable to withstand the challenges of travel where you will subject your drone to extra wear and tear. We've dropped, bashed and crashed our drones a number of times, including a serious crash with our Phantom 4 in Namibia, and still the drones continue to perform.
Software: It's the software that brings the functionality of a drone to life. DJI provides regular updates for all of the travel drones as well as the DJI Go app for Apple and Android devices. New functionality is provided regularly for drones via firmware and app updates and drone firmware updates can be performed wirelessly. The software is also well supported and you can find fixes for most issues on the DJI forums where the community is a great support.
Spare parts and batteries: Propellers are the most common part of a drone to damage so you need a drone that has easily replaced propellers. Long battery life is also desirable for extra flying time. Luckily accessories for DJI drones are relatively inexpensive and simple to install so its easy to carry a few spares. The same applies to batteries.
Repair: Accidents happen and it is inevitable that you will at some stage crash your drone, hopefully without sustaining serious damage. So you want a drone that is easy to get repaired. DJI offer a great warranty insurance service and also offer a reasonably priced repair facility which will return your drone back to you in a matter of weeks. If you choose to buy the DJI Care service plan when you buy your drone make sure to register your drone before you fly it to validate your warranty.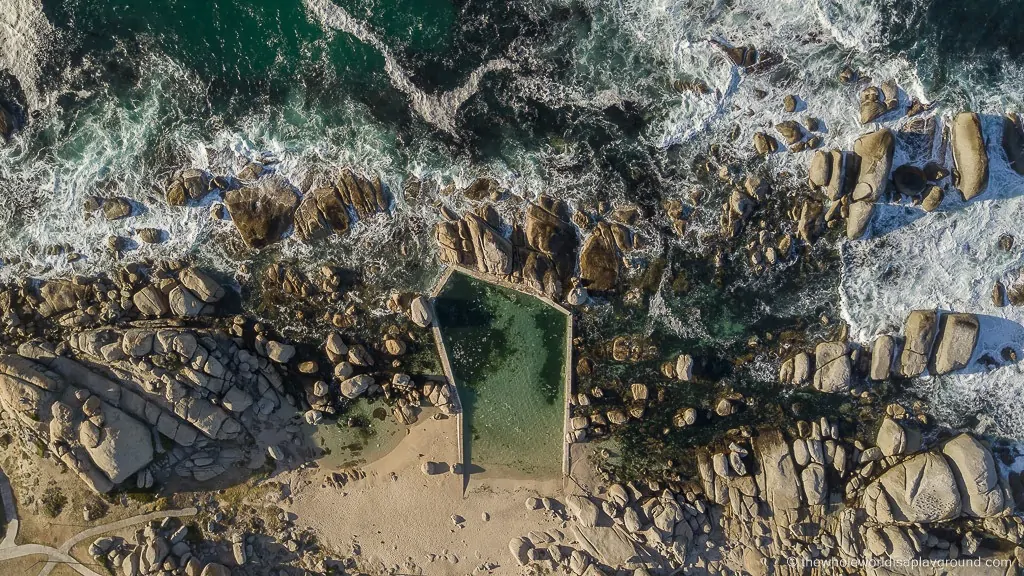 The best travel drones currently available on the market are:
1 | DJI Mavic 2 Pro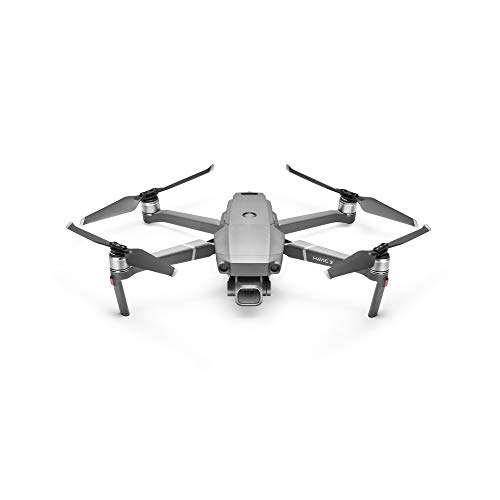 2 | DJI Mavic Pro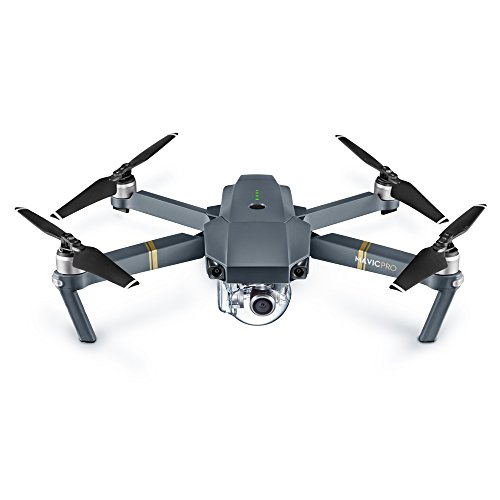 Buy now on Amazon!
4 | DJI Spark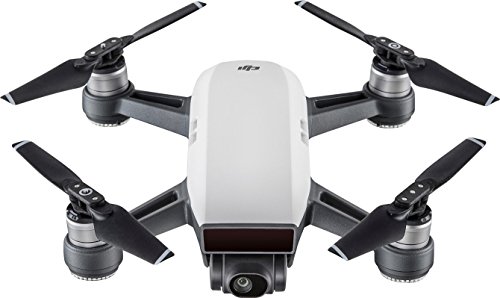 DJI Mavic 2 Zoom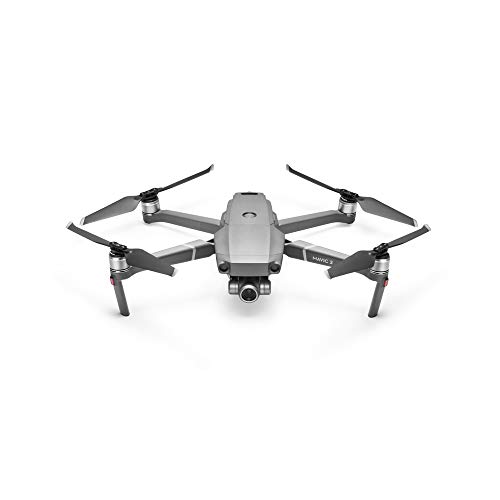 3 | DJI Mavic Air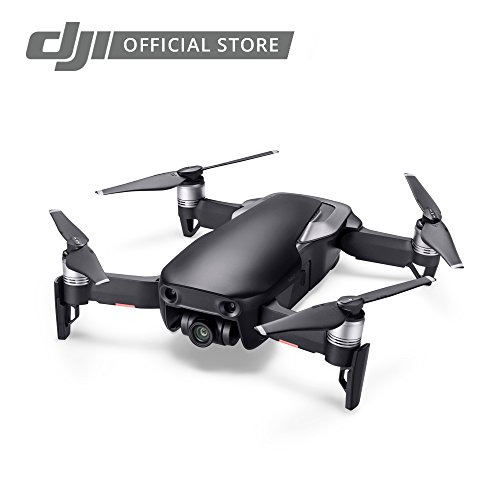 Buy now on Amazon!
5 | DJI Phantom 4 Pro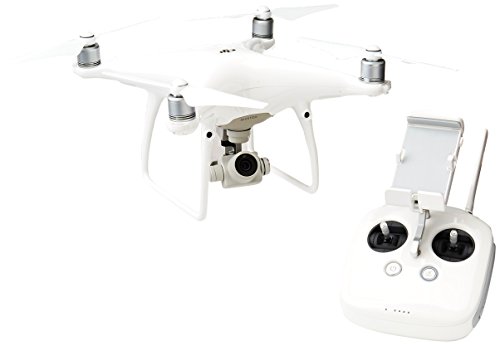 1 | DJI Mavic 2 Pro & Mavic 2 Zoom
The recently launched Mavic Pro 2 is our new top pick for the best travel drone. Following on from the game-changing Mavic Pro, the DJI Mavic 2 Pro and Zoom improve upon the original in so many ways. With these improvements, we recommend these drones as the best travel drones currently available on the market.
There are two versions of the drone available, each of which will appeal to different customers: the Mavic 2 Pro with its distinctive square 1-inch sensor Hasselblad camera and the Mavic 2 Zoom, DJI's first consumer drone with a zoom lens.
Both drones offer a range of benefits over the original Mavic Pro
Better flying: The Mavic 2 Pro and Zoom are faster, quieter and can fly for longer (31 minutes)
Omnidirectional sensors: The Mavic 2 series has sensors on all sides and an improved bottom light for low light conditions. This is a massive selling point for us as the original Mavic Pro has issues in low-light sensing obstacles and didn't have rear or top facing sensors. These were the most common ways we crashed our drones!
Hyerlapse: both versions have the new hyper-lapse mode that allows you to capture incredible video time-lapses with minimal effort.
Hyperlight: great for night shots, Hyperlight is like an HDR for night photography in that it improves low light night photography.
265 Codec: So why is a codec such an improvement? Simply said it will give you the same quality video as the previous H.262 codes, however, it takes up half the space. This is significant as 4k video takes up a lot of space
Each of the models has distinctive advantages, depending on what footage you're trying to capture.
Best features of the Mavic 2 Pro
True 20 Megapixel sensor: Having an actual 20 Megapixel sensor on a super portable drone makes the Mavic 2 Pro a phenomenal drone for photography. One issue we had with the original Mavic Pro is the quality of the sensor for photography, especially in low light. Sure you can shoot panoramas and bracketed exposures to increase the quality of the images, however, this requires extra work in post-production. The 20 Megapixel Hasselblad camera now offers incredible quality and dynamic range which produces glorious images and shows a significant improvement in low light shooting.
Adjustable aperture: Having an adjustable aperture on the Mavic 2 Pro will allow you to take shallow depth of field shots when shooting up close.
10-bit Dlog-M Colour Profile: This new colour profile is one of the best features of the Mavic 2 Pro. For those who are new to video, log colour profiles are a setting that you apply in the camera when recording footage that allows you to get more colour and dynamic range from your footage. They are very important as a good colour profile makes your footage pop and allows more flexibility when colour correcting in post-processing.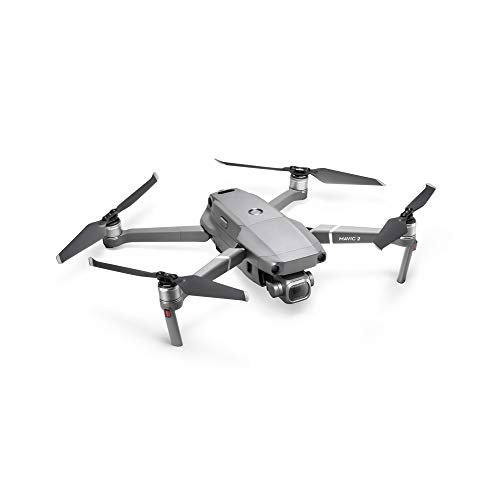 Buy now on Amazon!
Best features of the Mavic 2 Zoom?
Zoom: Having actual zoom capabilities (24mm to 48mm) on a drone is a real game-changer, especially in locations where it's not possible (eg close to crowds) or risky to fly a drone close to (eg highrise buildings)
Dolly Zoom: One of the DJI Quickshot modes, dolly zoom allows you to easily shoot perspective-shift shots with the click of a button. This Is difficult to do manually so having a Quickshot mode to do it is really convenient.
Gimbal fitting: the gimbal fitting is also upgraded and is more rugged than the original. The original gimbal, while revolutionary, was very fragile and required care when packing to avoid damage.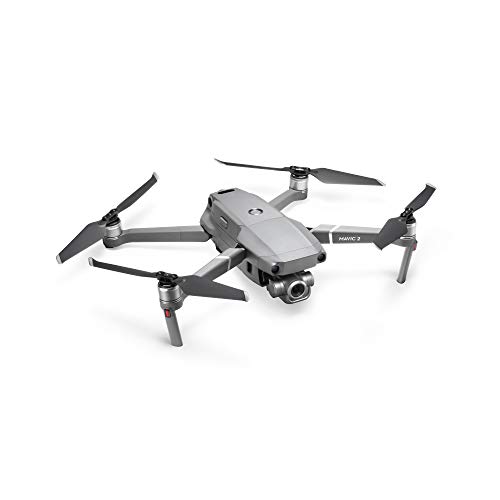 Buy now on Amazon
Both drones have a great range of accessories available, from bags to spare batteries, and we recommend considering the fly more bundle that is available for each. With the fly more bundle you get two additional batteries, a carry case, spare low-noise propellors and car charging cables – all for a much lower price than buying separately.
2 | DJI Mavic Pro
Probably the most popular travel drone, the Mavic Pro completely changed the consumer market for drones. This is one of the drones we personally use: we pre-ordered in the very first batch in 2016 and it accompanies us everywhere a drone is allowed! It has best in class software and incredible features and range. It is super compact and surprisingly durable – it's survived lost signals over Victoria Falls in Zambia, ocean spray in Cape Town and seagull attacks in Greece. The camera and 4k video are incredible.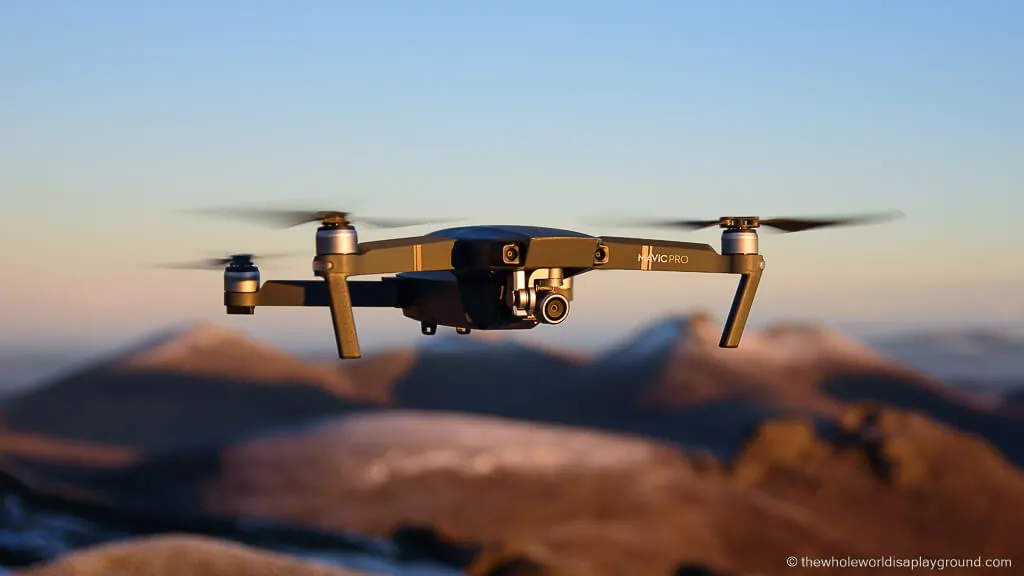 Best travel features of the DJI Mavic Pro
4k video: the Mavic Pro records 4k video which makes for simply stunning footage. It is amazing that a drone this size shoots such crystal clear footage.
Slow motion: the Mavic Pro can record slow motion footage which still looks amazing even when slowed down further in post production. It's capable of recording 96fps at 1080p resolution and 120fps at 720p resolution.
Compact: the folding design of the Mavic Pro makes it super portable and easy to stow in your bag.
Flight time: We get a solid 20 to 25 minutes of flight time from our Mavic Pro in real world conditions. So with extra batteries (we have 3) you'll have enough flight time for a day of shooting.
Range and speed: The Mavic Pro has a range of over 4 miles and a max speed of 40mph which makes it really easy to reach a shot.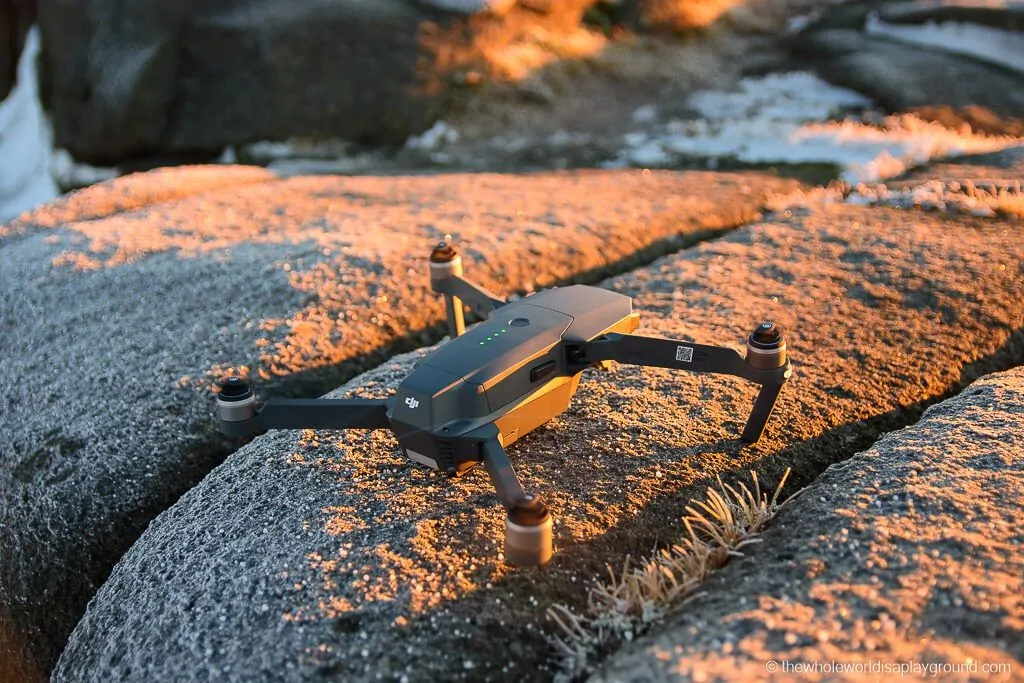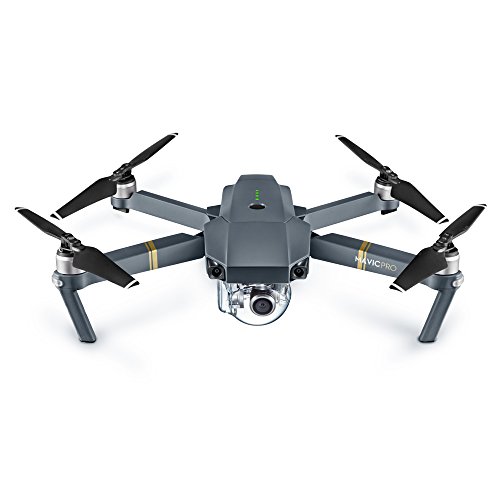 Buy now on Amazon!
One of the best things about owning a Mavic Pro is the excellent selection of vital accessories for the drone. We have our list of essential items but the opportunities are endless depending on what type of drone flying you do. Check out our must have Mavic Pro accessories here! The DJI Mavic Pro is available for purchase on its own, however, we recommend getting the fly-more bundle which includes additional accessories and batteries that you'll likely end up purchasing and which make the bundle deal very good value.
There is also a more recent and improved version of the Mavic Pro called the Mavic Pro Platinum. This features an improved battery life of 30 minutes and is a significantly quieter drone.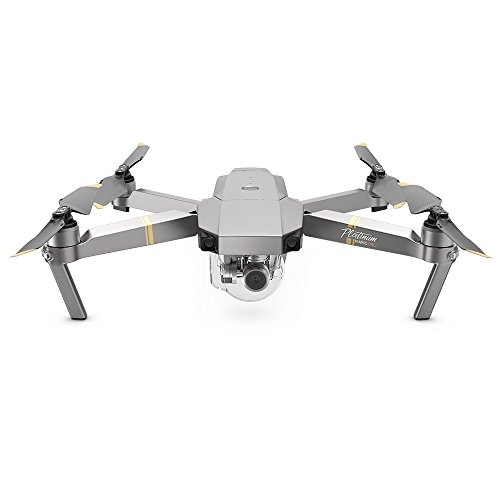 Buy now on Amazon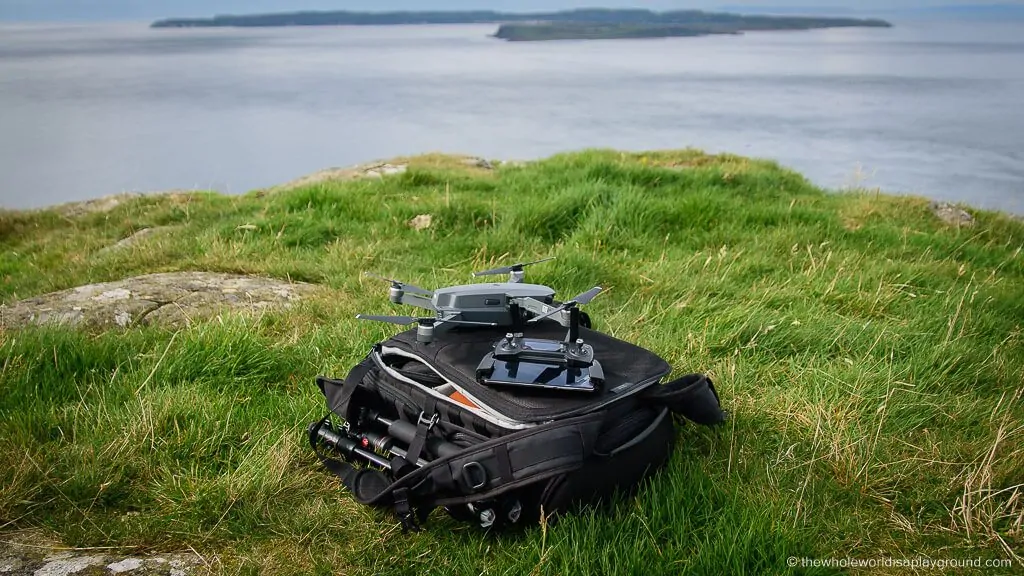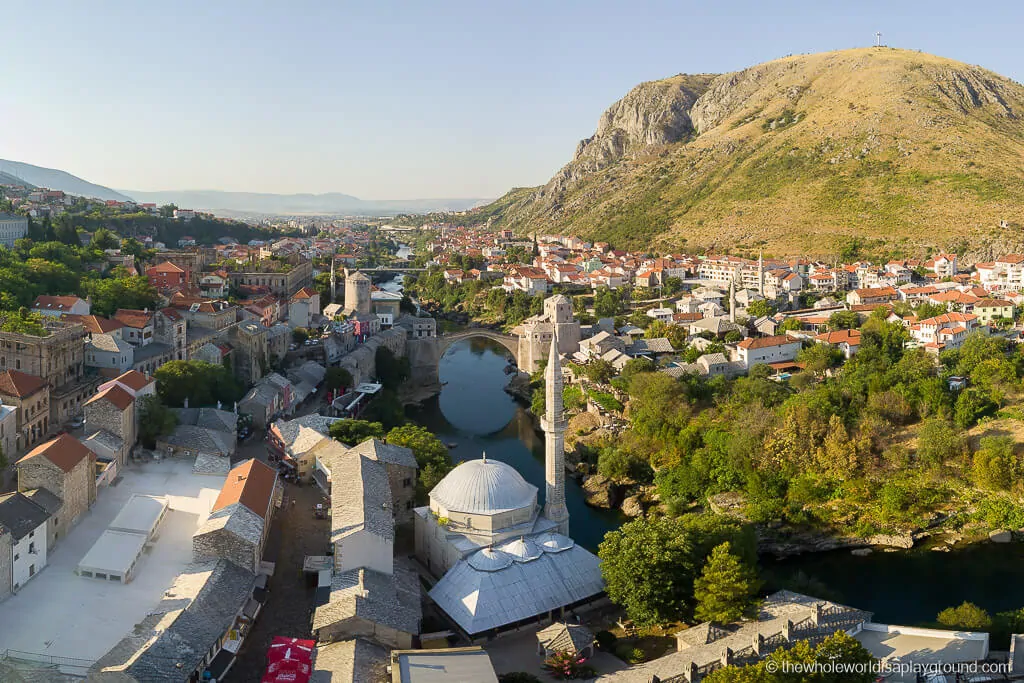 3 | DJI Mavic Air
The recently released Mavic Air is another contender for the best travel drone. While it is not a full replacement for the Mavic Pro it is marketed at drone users who want a super portable and compact drone. It is more compact and has more features than the DJI Spark, boasts 4k video capability and is cheaper than the Mavic Pro. If you have the budget for both but are undecided between the Mavic Air and Platinum it's worth noting that the Mavic Air lags the Mavic Pro in terms of flight time and performance at longer distance and the Mavic Pro has more video features.
Best features of the DJI Mavic Air
Cellphone control: the Mavic Air can do 20mph when controlled by smartphone, compared to only 7mph with the Mavic Pro
Gimbal: The Mavic Air has a newly designed 3 axis gimbal which is an improvement over the 3 axis gimbal of the DJI Spark. While the gimbal does not have the same thresholds as the Mavic Pro gimbal is it still a very capable of stabilising in even the most stressful of conditions.
Flight time: flight time is one aspect of the Mavic Air which most people will notice falls short of the Mavic Pro. The Mavic Air will get 18 minutes flight time compared with 23 on the Mavic Pro. This will be an issue for some drone flyers as even 5 minutes can be crucial in the air.
Video Quality: The Mavic Air can pump out crystal clear stable 4k video courtesy of the improved camera and can compete with footage from the Mavic Pro.
Obstacle avoidance: The Mavic Pro has two front facing and two downward facing sensors. The Mavic Air improves on this by adding two rear facing sensors – many times you will find yourself doing a reveal shot flying backwards with the Mavic Pro only to worry about hitting a wall or tree and this would not be an issue with the Mavic Air due to the new rear sensors. The Mavic Air also has a new feature called APAS (Advanced Pilot Assistance System) which will try to fly around or over the obstacle without stopping. With the Mavic Pro if the obstacle avoidance detects something it stops the drone. This is really useful as you can continue your shot where previously you would have to restart your drone run!
Controller: The Mavic Air controller is like a cross between the Mavic Pro and the DJI Spark.
Onboard Memory: Unlike other DJI drones the Mavic Air has 8GB of onboard memory meaning if you are stuck without a memory card you can directly record images and video onto the Mavic Air's onboard memory. This is very useful as sometimes you can forget to pop the memory card back into your drone after backing up footage.
Connectivity: The Mavic Air uses wifi to connect to the controller while the Mavic Pro uses a more reliable radio frequency connection. This can mean you will experience occasional difficulties with connection to the Mavic Air.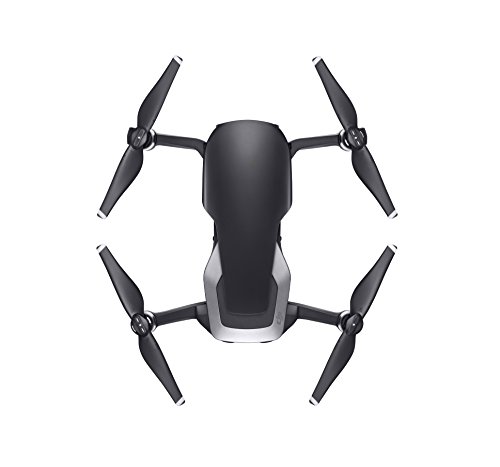 Buy now on Amazon!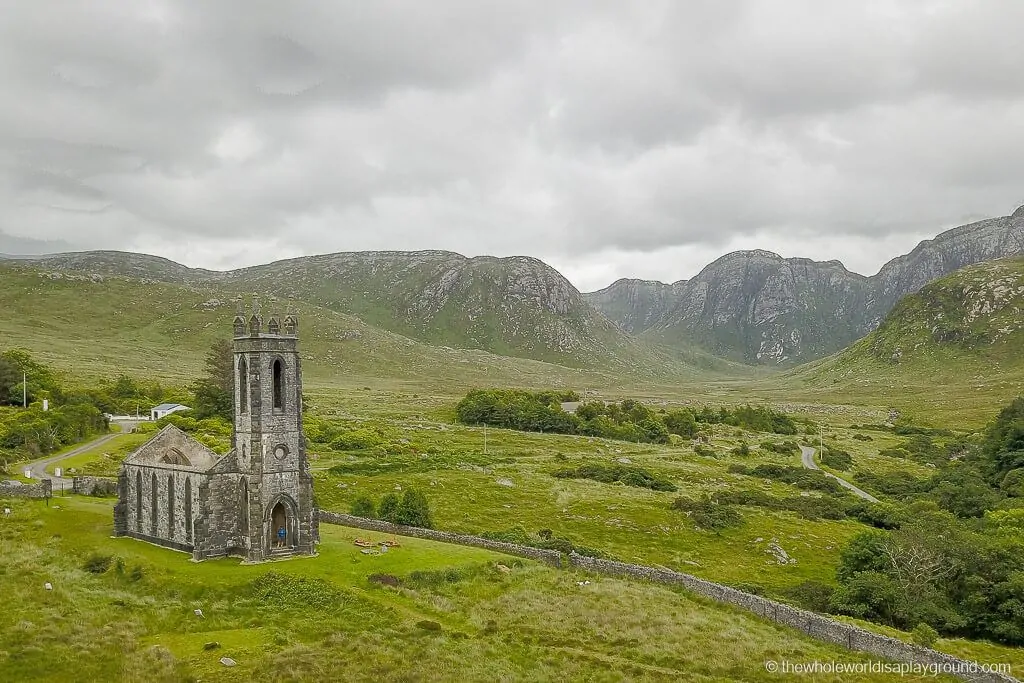 4 | DJI Spark
DJI Spark is marketed as the young sibling as the Mavic Pro and is a more budget friendly travel drone – in comparison, the Mavic Pro has longer flight time and better video quality. The Spark is still a premium and extremely portable drone and is a great option for a casual drone user.
Best features of the DJI Spark
Gesture control: One of the best features of the DJI Spark is gesture control. With this you can quickly launch the Spark, do basic manoeuvres and take video or photos while just using hand gestures. This is really useful for quick flights while you're travelling where you don't have time to set up and fly a larger drone. You can have the Spark in the air in seconds, get your shot, and have it back in your bag all in a few minutes.
USB Charge: Being able to charge the DJI Spark over USB is one of the biggest benefits of the DJI spark. This is incredibly useful as you can charge your drone easily on the go via an external battery pack.
Portability: Although the propeller arms of the DJI Spark don't fold down like the Mavic Pro the DJI Spark is still super portable due to its small form factor
Video: The DJI spark records video at 1080p and stills at 12 MP which is very good quality and will meet most users needs for video and photo quality.
Gimbal: The DJI Spark has a 2 axis mechanical gimbal which ensures your footage is super smooth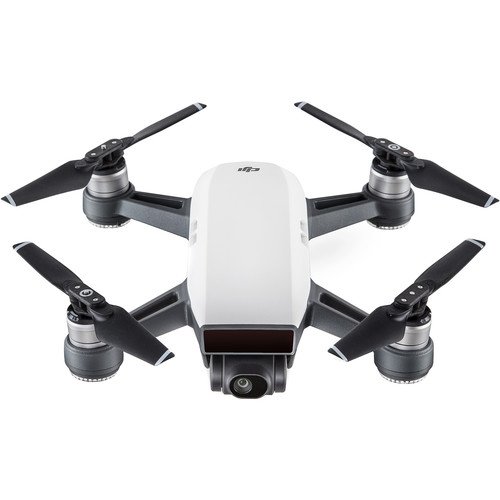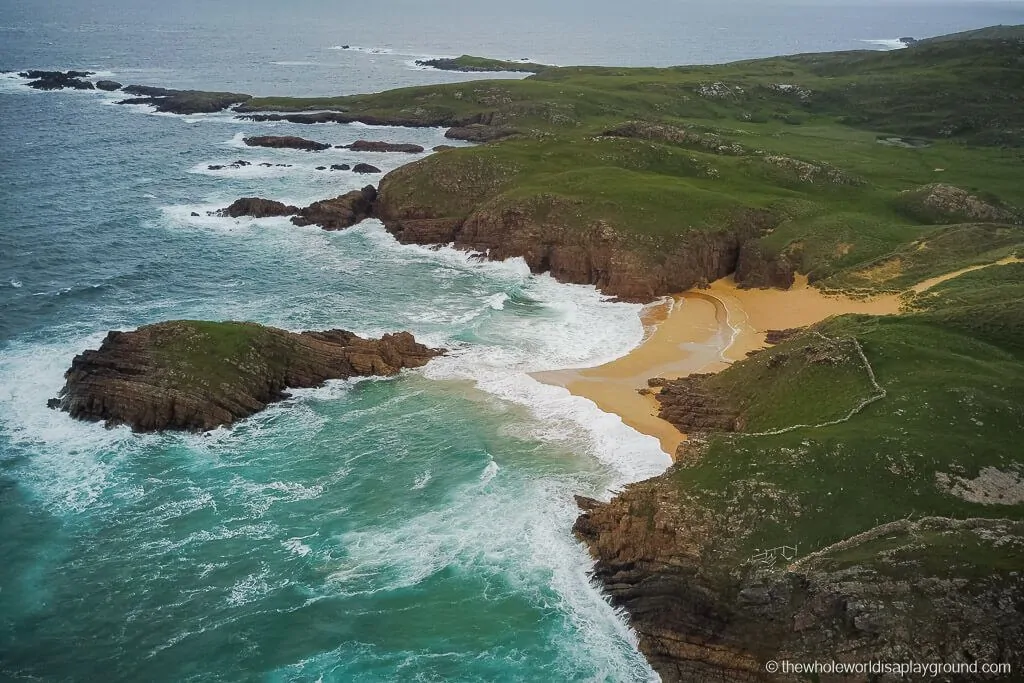 5 | DJI Phantom 4 / 4 Pro
Our other main travel drone is the DJI Phantom 4. We try to take the Phantom 4 with us on most trips around the world when our baggage allows. Unfortunately the major downside of the Phantom 4 is that it's bulky and difficult to travel with but if you are willing to deal with the extra bulk you won't be disappointed. The Phantom 4 video quality is incredible and it is a very powerful drone meaning we can fly the Phantom 4 in conditions where we simply cannot launch or fly a Mavic or Spark. This is especially useful when there are high winds at a location such as near the sea or in the mountains. During our time in Namibia the Phantom 4 was great for flying over the sand dunes and ocean where the winds would have been too high for the Mavic or Spark. The Phantom 4's successor is the Phantom 4 Pro and is the Phantom we now recommend.
Best features of the DJI Phantom 4 Pro
Camera: The Phantom 4 sensor is significantly bigger than the Mavic Pro and far superior for low light shooting. The Phantom 4 Pro has a significantly improved camera. The 1 inch sensor and f2.8-f11 lens is capable of 60 fps true 4k video and 20 megapixel images, which is the number one reason why someone will choose to carry the Phantom 4 Pro over the other more portable drones.
Power: The Phantom 4 Pro is a powerful drone and can fly in conditions the smaller Mavic Pro, Spark and Mavic Air simply cannot fly. While the Phantom may be more liable to drift in high winds it is capable of flying in stronger winds than the others.
Battery Life: In our experience the Phantom 4 gets an extra 4-5 minutes of extra flight time over the Mavic Pro.
Obstacle avoidance: The Phantom 4 Pro as 360 degree sensor coverage so it can detect and avoid obstacles everywhere. The Mavic only has front and bottom sensors so you have to be very careful flying backwards!
Controller: Another major benefit of the Phantom 4 Pro is the optional controller which includes an insanely bright monitor built into the controller.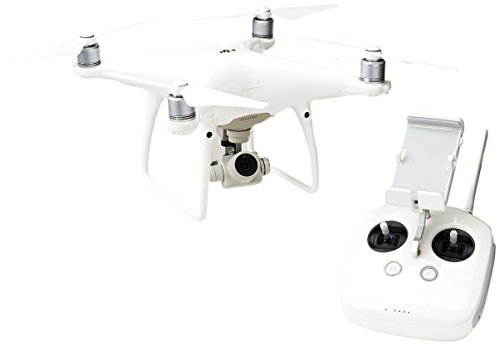 Buy now on Amazon!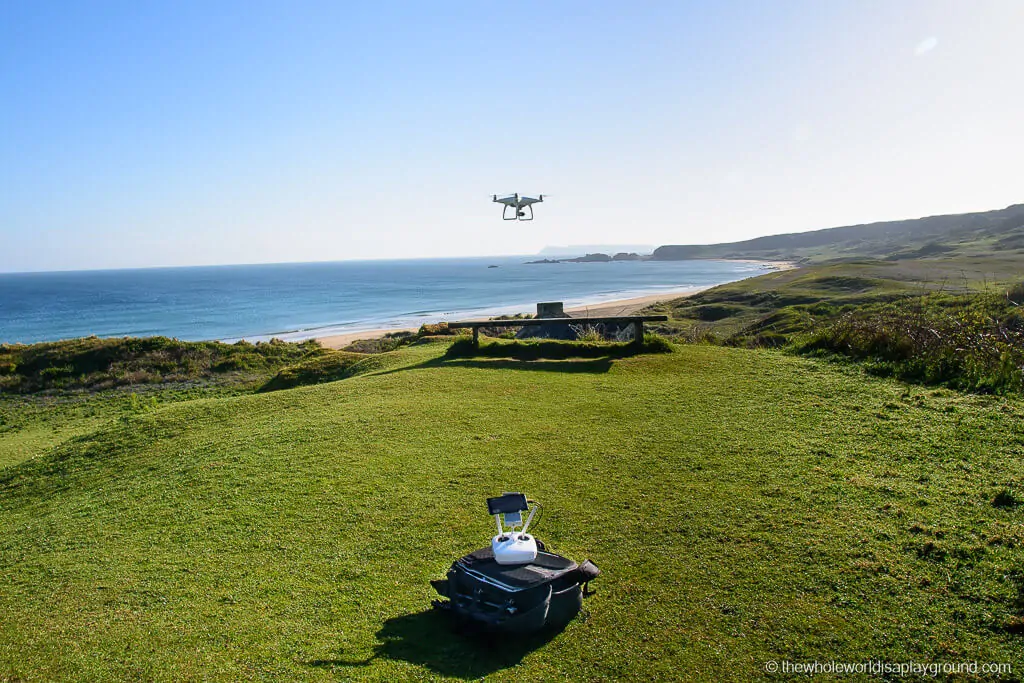 The extra power of the Phantom 4 allows you to go places the other drones cannot. The photo below of the Cape Cross Seal colony was only possible on the Phantom 4 due to the high winds on the coast!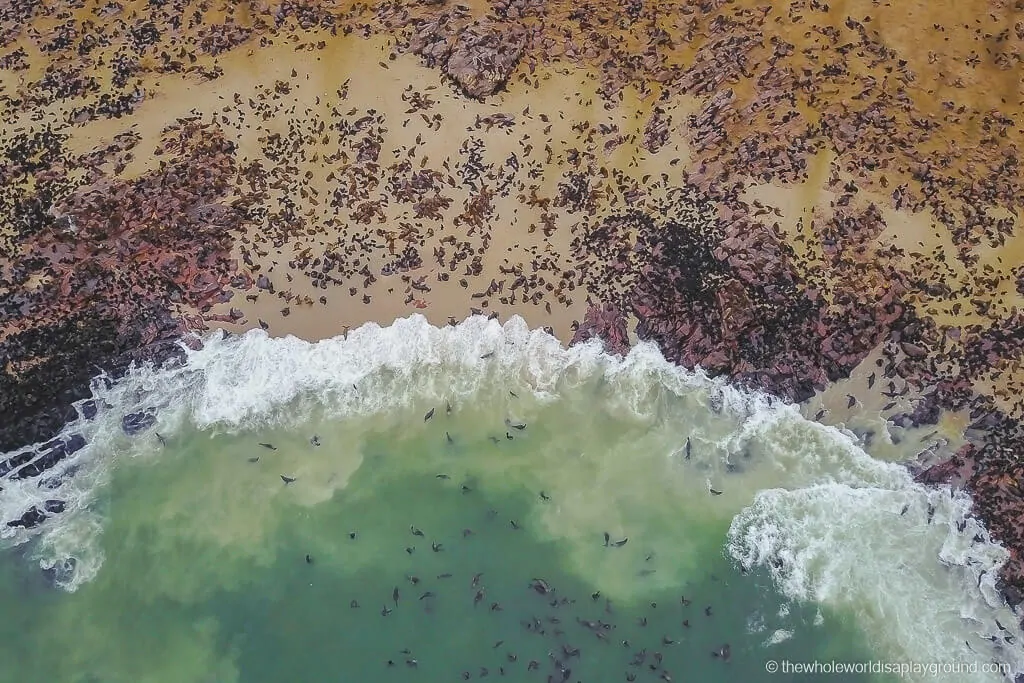 Happy droning!