Gaudi and Barcelona. Barcelona and Gaudi. Gaudi is synonymous with the Spanish city and every Barcelona itinerary should include visits to his incredible array of must see sights. From the masterpieces of Sagrada Familia and Park Guell to the lesser known Colonial Guell, Gaudi's crypt on the outskirts of the city, his work tops every Barcelona must see list. We made it our mission to seek out the unmissable Gaudi buildings and visit them on our Barcelona travels and we wanted to share them! So, for all the Gaudi fans: here's a list of our 10 best Gaudi sights in Barcelona!
1 | Sagrada Familia
Sagrada Familia is symbolic of both Gaudi and Barcelona and stands as his most elaborate and extravagant work in the city. One of Barcelona's most iconic landmarks, the spires of the cathedral dominate the skyline and his work on the exterior invokes furious debate: some consider the building gaudy and over the top while, to others, the intricate detail is a masterpiece. To us, this unfinished Gaudi is a gem and one of the most beautiful buildings in the world. The inside absolutely blew us away with its incredible ceiling and, when the Catalan sun streamed in through the stained glass windows, the entire church was bathed in a kaleidoscope of colours and there was nowhere else we'd rather be. It's an incredible piece of work and an absolute Gaudi must see.
Barcelona sightseeing tip: Sagrada Familia is one of the most popular sights in Barcelona and often sells out. Book tickets in advance to avoid disappointment. It's possible to travel to the top of two of the towers for an additional fee: the reward is panoramic views of Barcelona.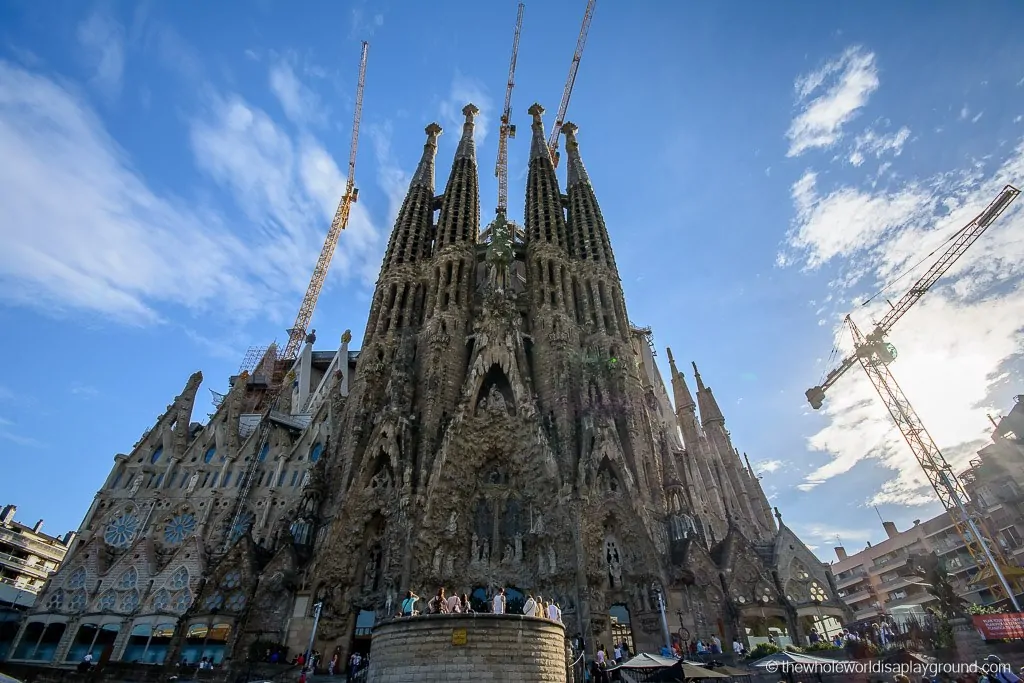 Barcelona sightseeing tip: If you're hoping to score a masterpiece of your own with a capture of Sagrada Familia  you might have to wait some time. The seemingly never ending construction of the church began in 1882 and is scheduled for completion in 2026 with Gaudi famously proclaiming that his client, God, was not in a hurry!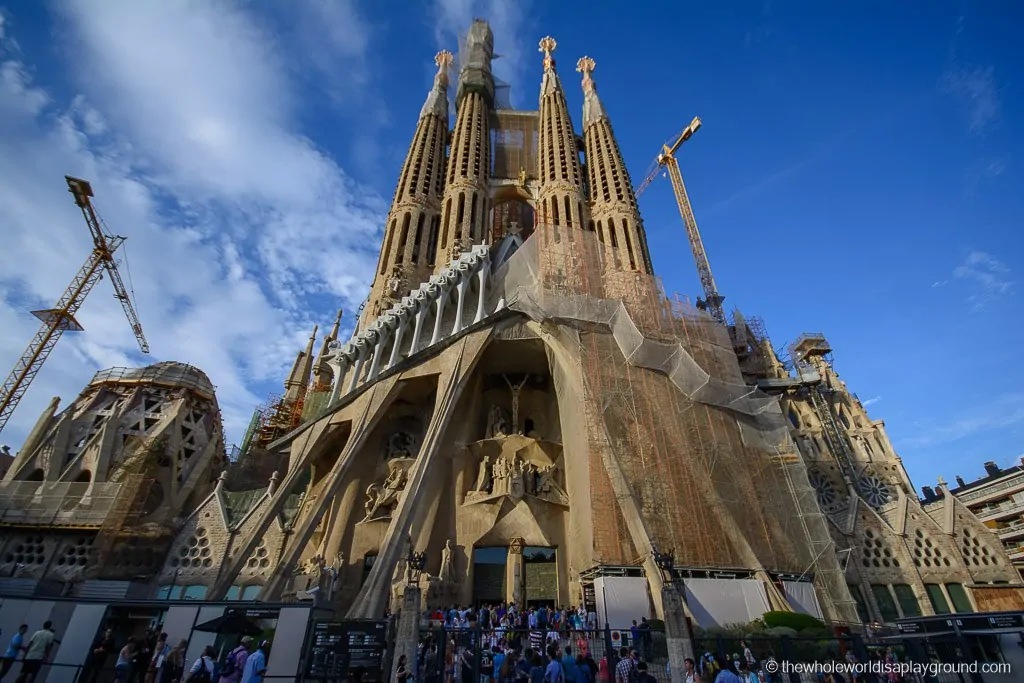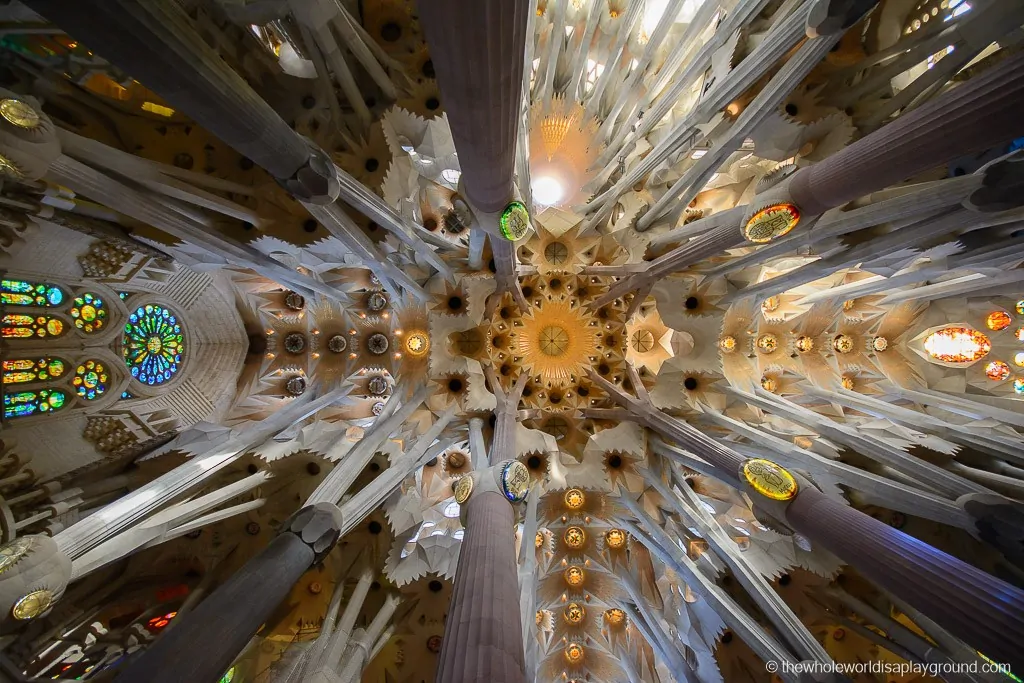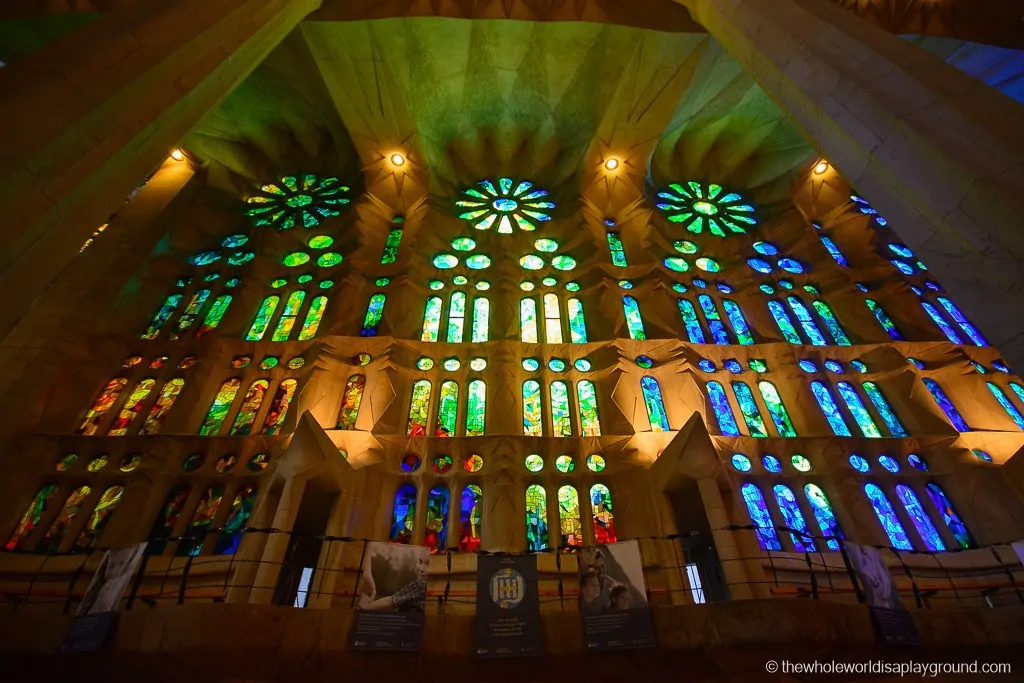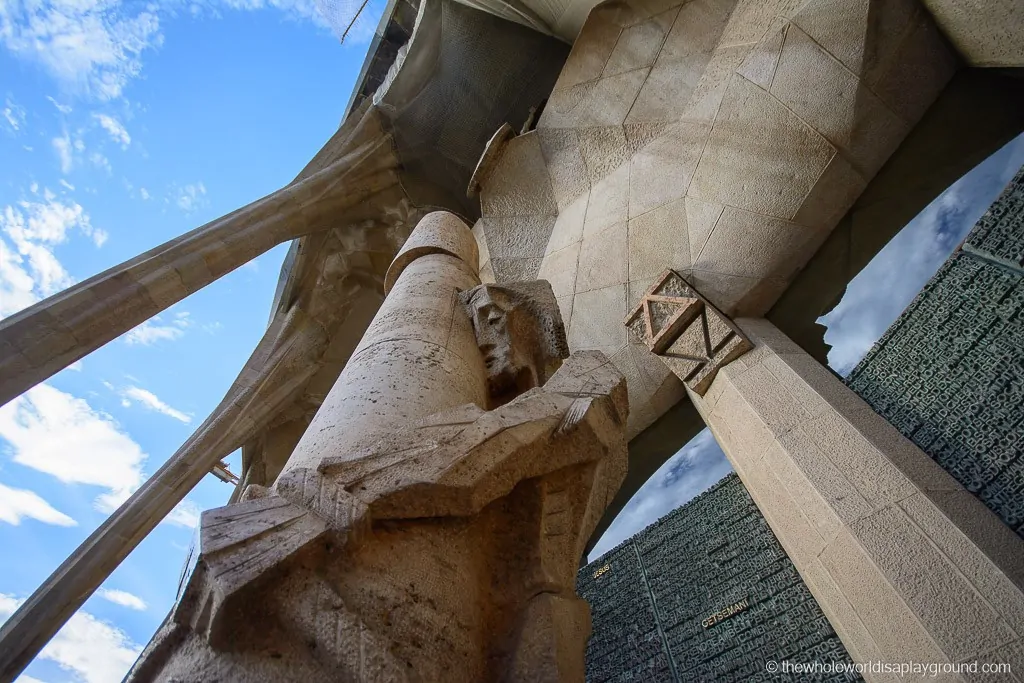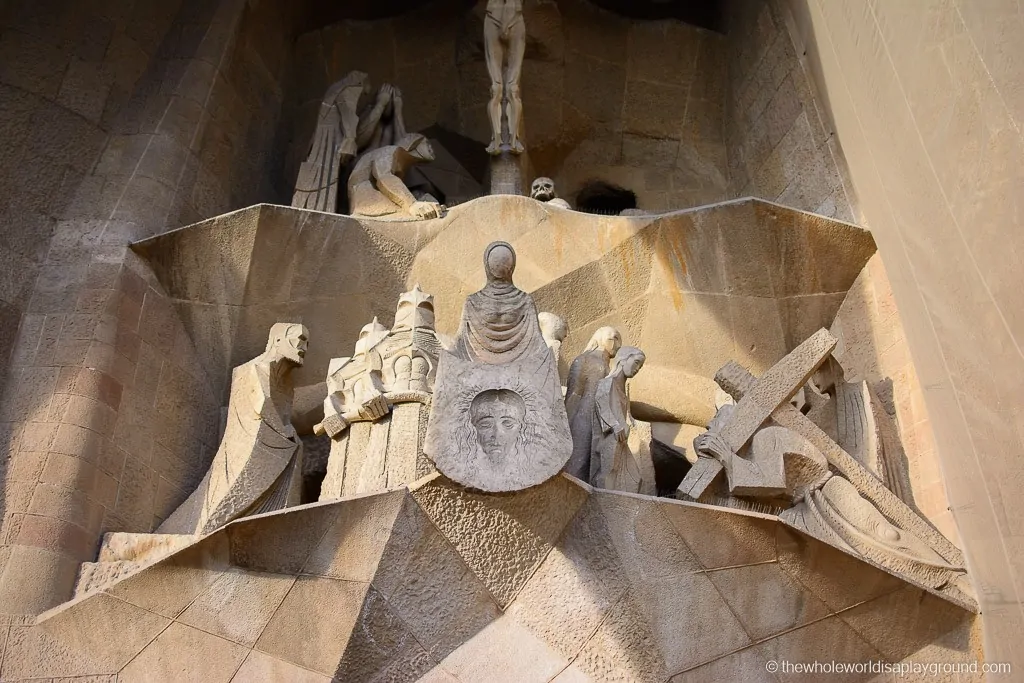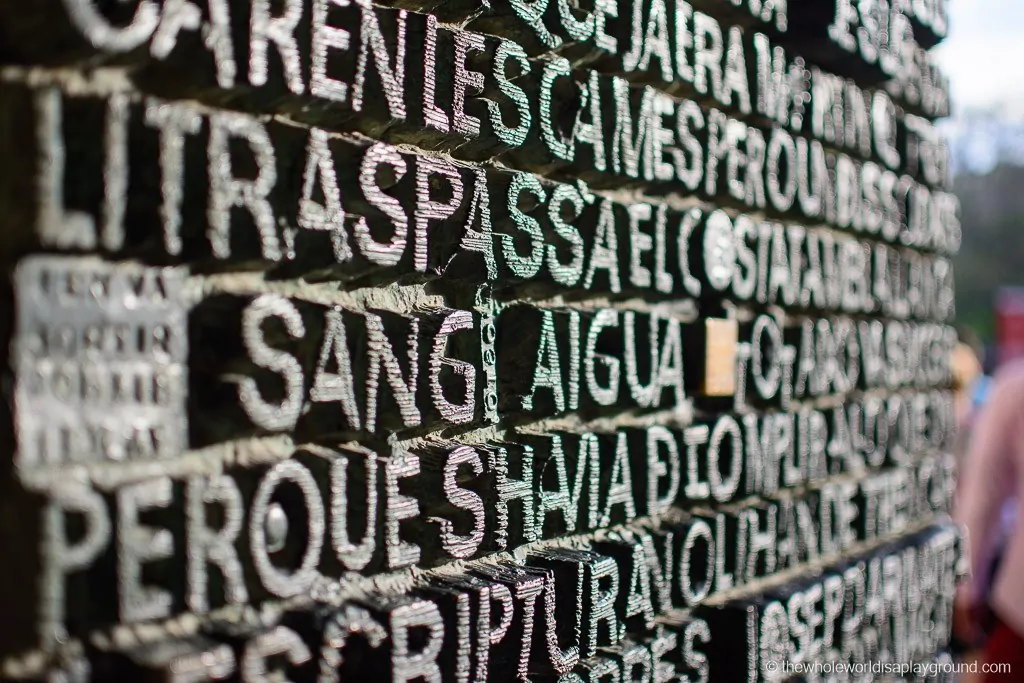 2 | Park Guell
Park Guell is one of the most stunning parks on the planet and is just one of the many gifts left by Gaudi to the city of Barcelona. A labour of love for Gaudi, the colourful mosaics of Park Guell are a feast for the eyes and the views of Barcelona are an added bonus. We spent hours wandering around the vibrant park and loved every second!
Barcelona sightseeing tip: Only 400 tickets are available in every half hour slot and it sells out well in advance so we recommend pre booking tickets. Early morning is our favourite time to visit.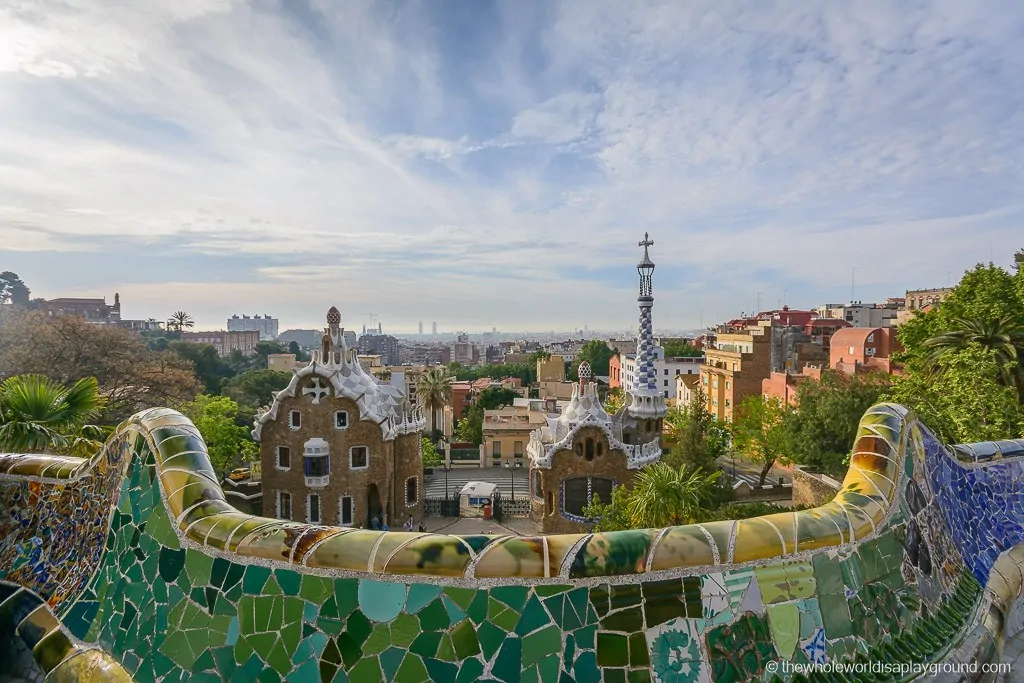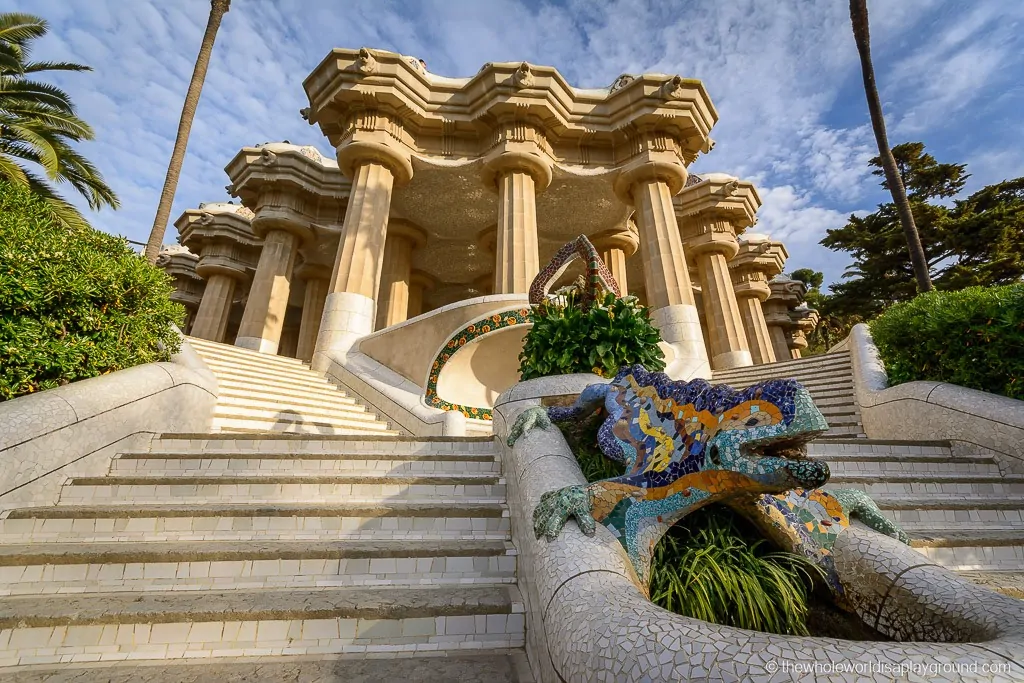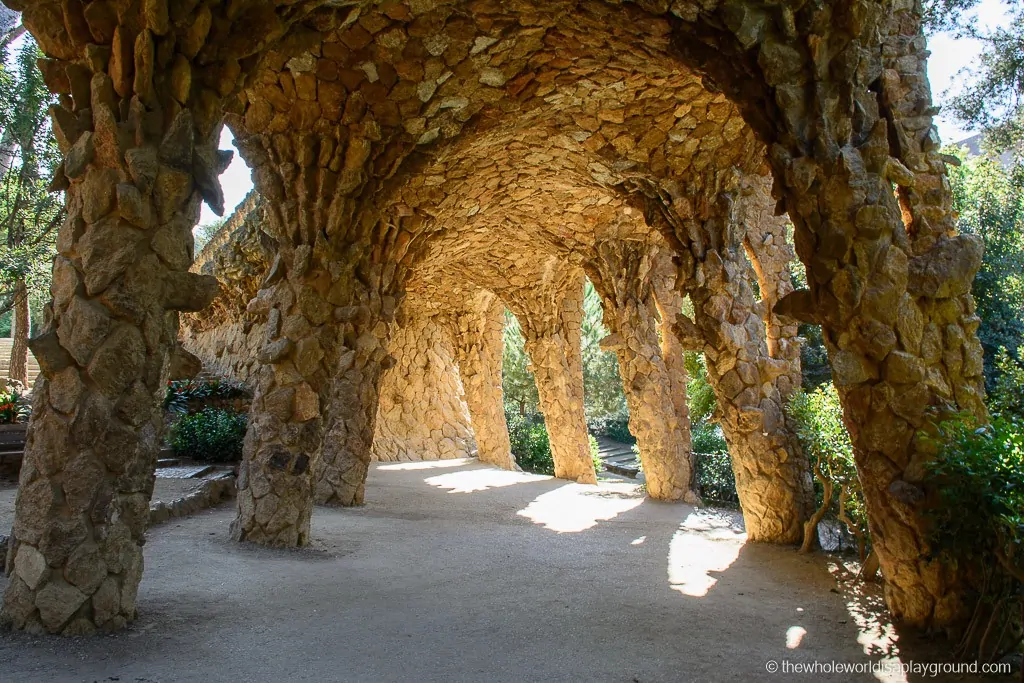 3 | Casa Batllo
Casa Batllo is like a scene from a Doctor Seuss book: the funky themed rooms, bright colours and dramatic curving architecture make Casa Battlo a truly unique building. The colours are fantastic and Gaudi's vision for the building is brought to life via a very clever Virtual Reality app which guides visitors through the house.
Barcelona sightseeing tip: Of all the Gaudi buildings in Barcelona we'd really recommend paying the entrance fee into Casa Battlo. It's expensive at €30 per person but we thought it was worth it for the experience. Like the Sagrada de Familia you can book tickets for Casa Batllo in advance which will save a lot of time queuing.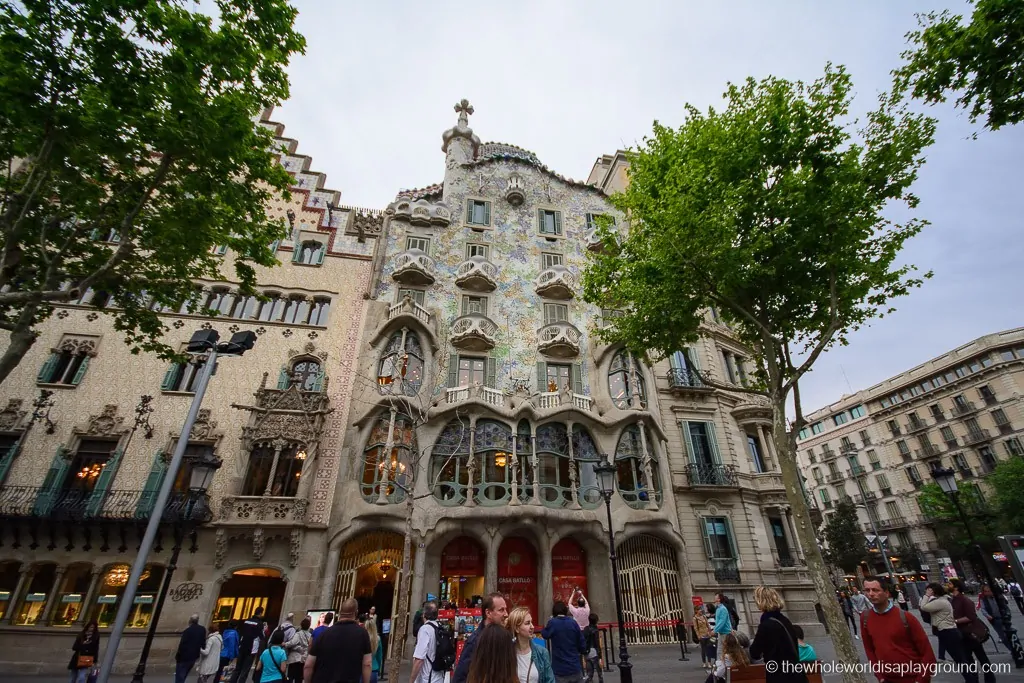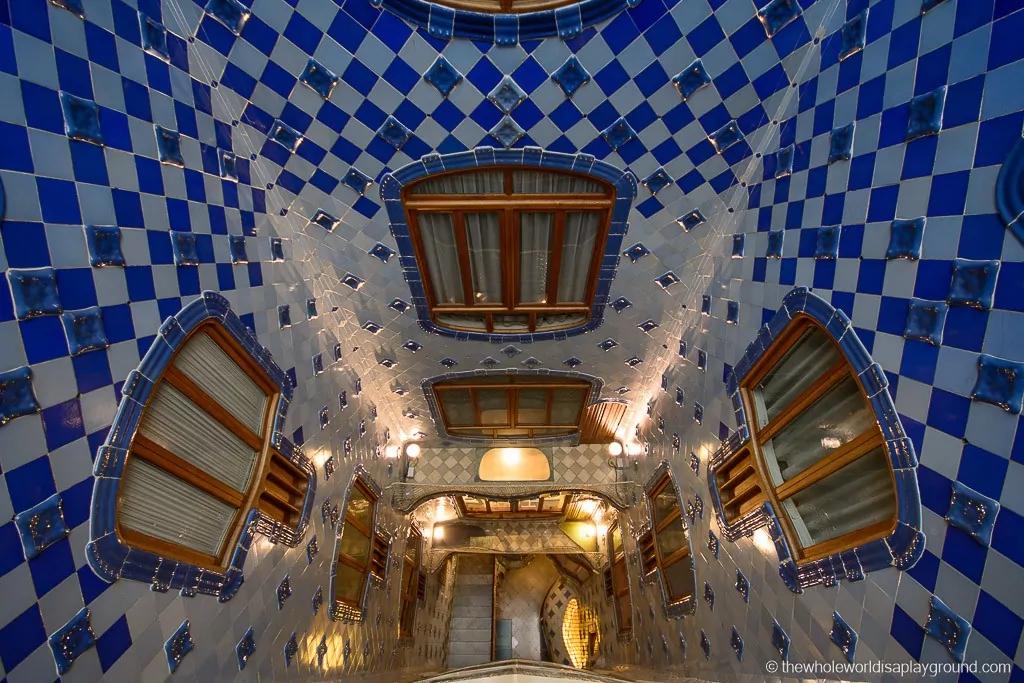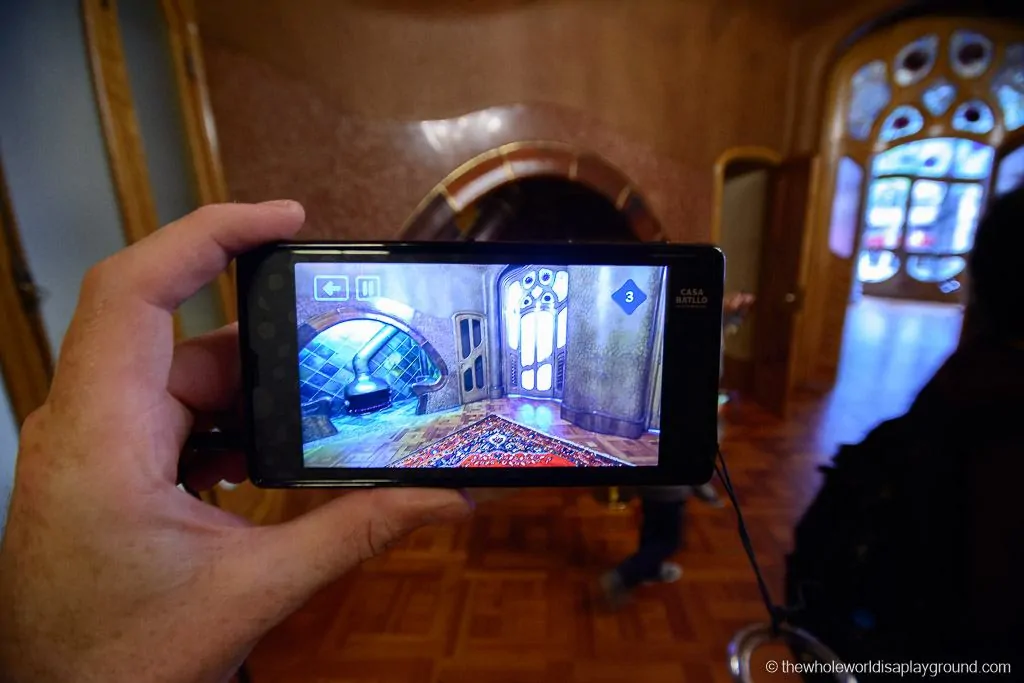 4 | El Drac de Gaudi at Finca Guell: Dragon Gate
The dragon gate is a unique entrance that Gaudi designed for a private residence. It's a Gaudi hidden gem, mainly due to its location slightly off the tourist trail and is a really amazing piece of Gaudi's work.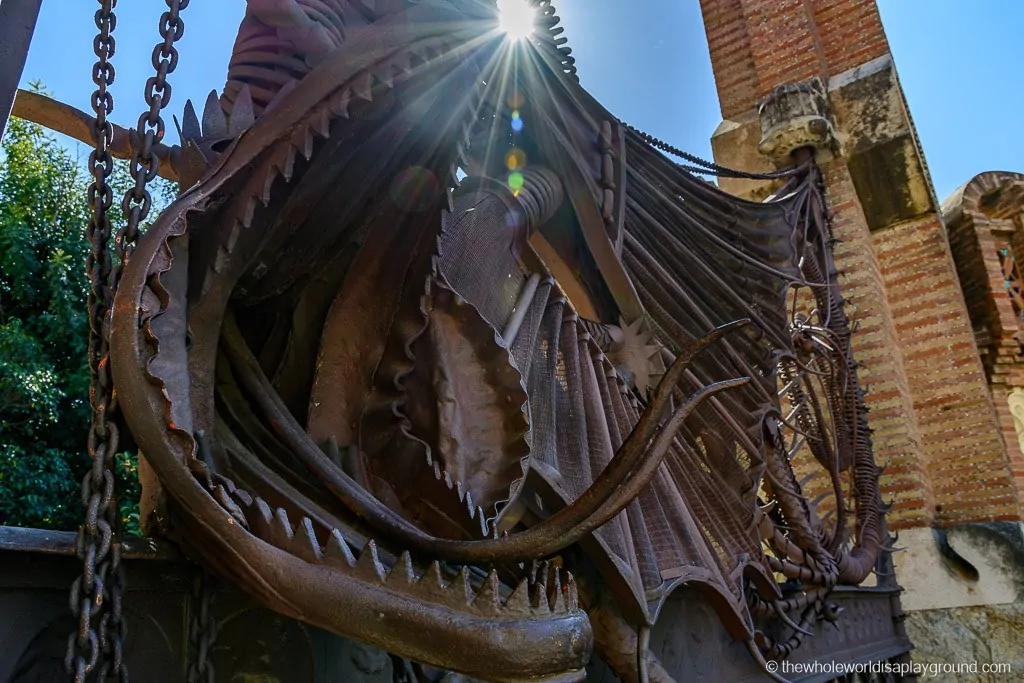 5 | Church of Colònia Güell: Gaudi's Crypt
Situated on the outskirts of Barcelona Gaudi's crypt was one of the highlights of our Gaudi adventures. The unfinished church is the culmination of all Gaudi's signature styles crammed into one building. During most of our visit we were the only people there and it was such a treat: it's not every day we have a Gaudi work all to ourselves!
Barcelona sightseeing tip: Although Gaudi's crypt is located on the outskirts of Barcelona we highly recommend visiting. It was one of our favourite Gaudi sights.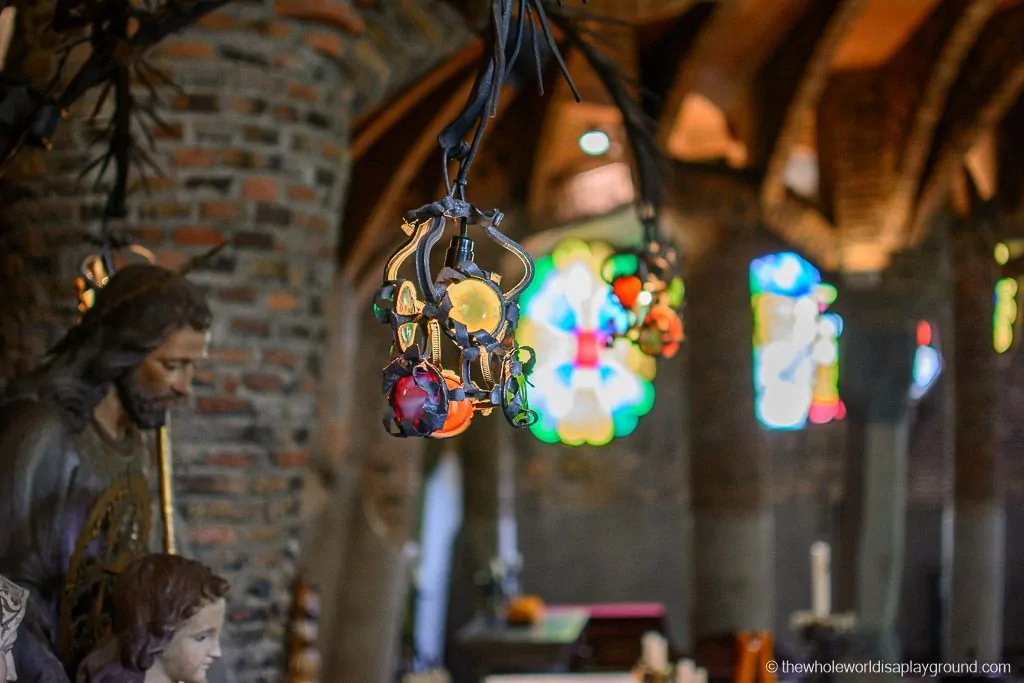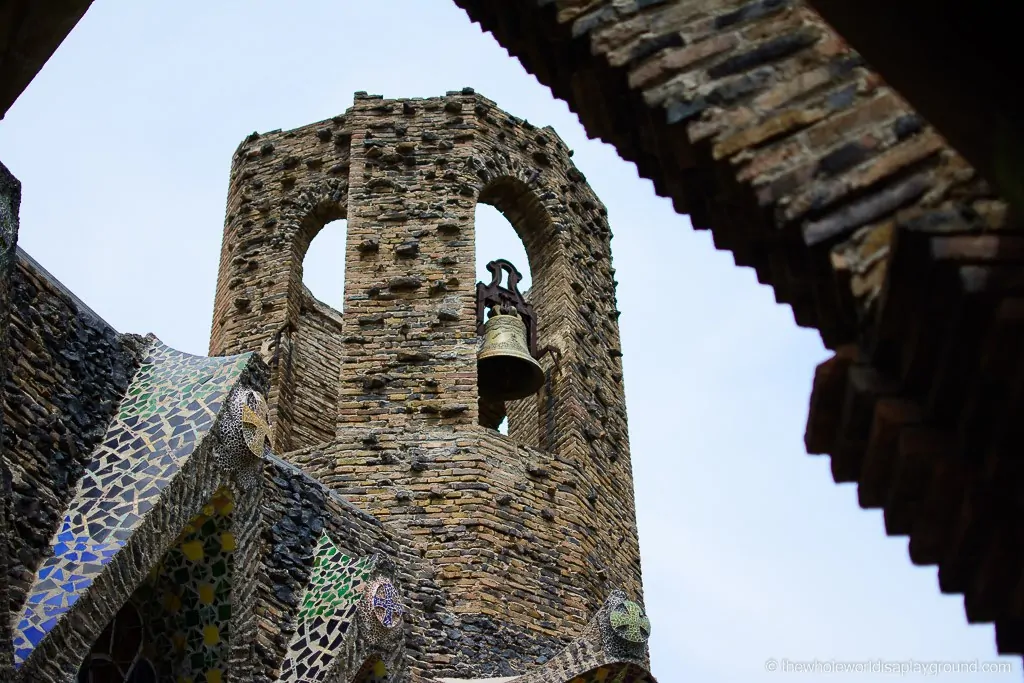 6 | Gaudi House Museum at Park Guell
Gaudi lived in the House Museum from 1906 to 1925 and the house still includes the original furniture used by Gaudi. Having lived there until a year prior to his death it's an interesting insight into to the man himself.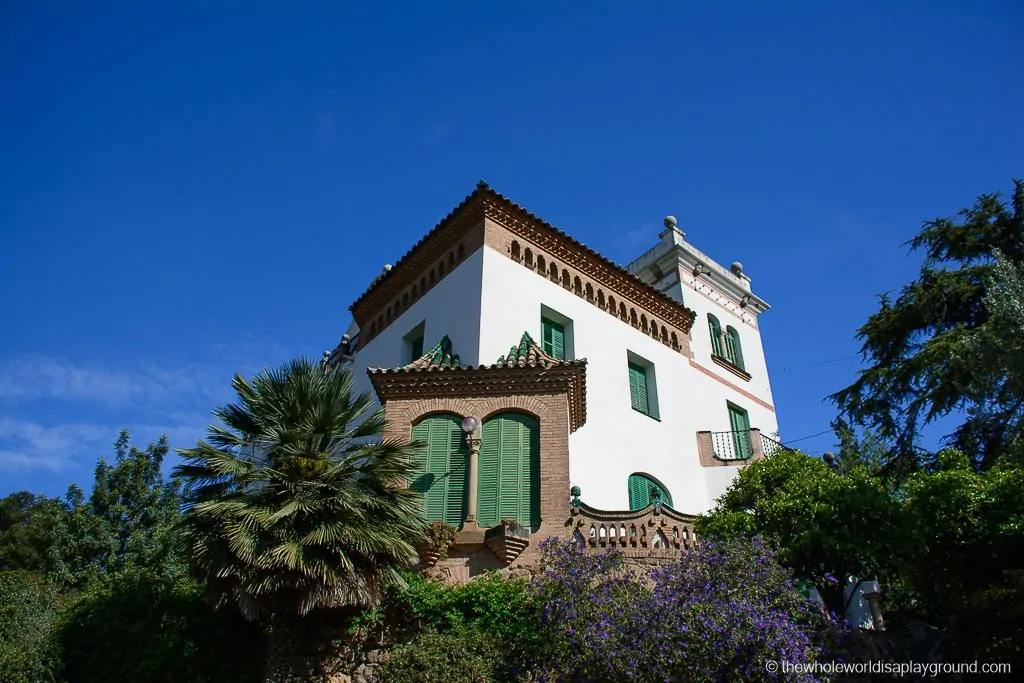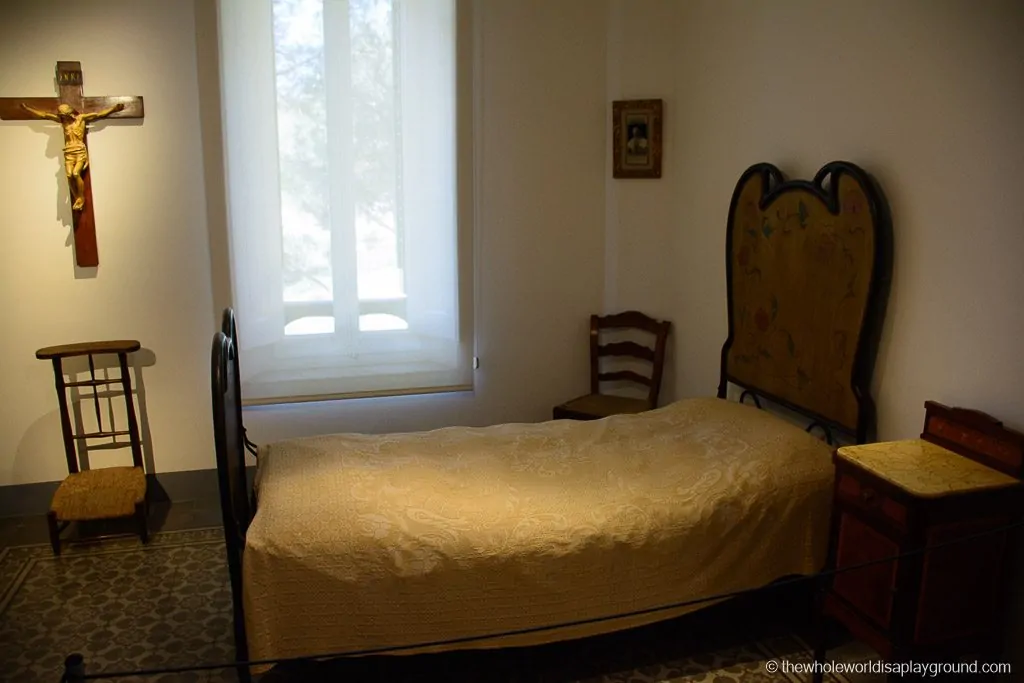 7 | Casa Mila 
Known as the stone quarry due to its resemblance to the facade of an open quarry, Casa Mila was the last work designed by Gaudi before he committed himself to the Sagrada Familia. The building is a fairytale of shapes and colours and the chimneys are as quirky as they are beautiful. Another Gaudi must visit in Barcelona!
Barcelona sightseeing tip: Casa Mila hosts a light show in the evening with music and dancing lights bringing the building to life.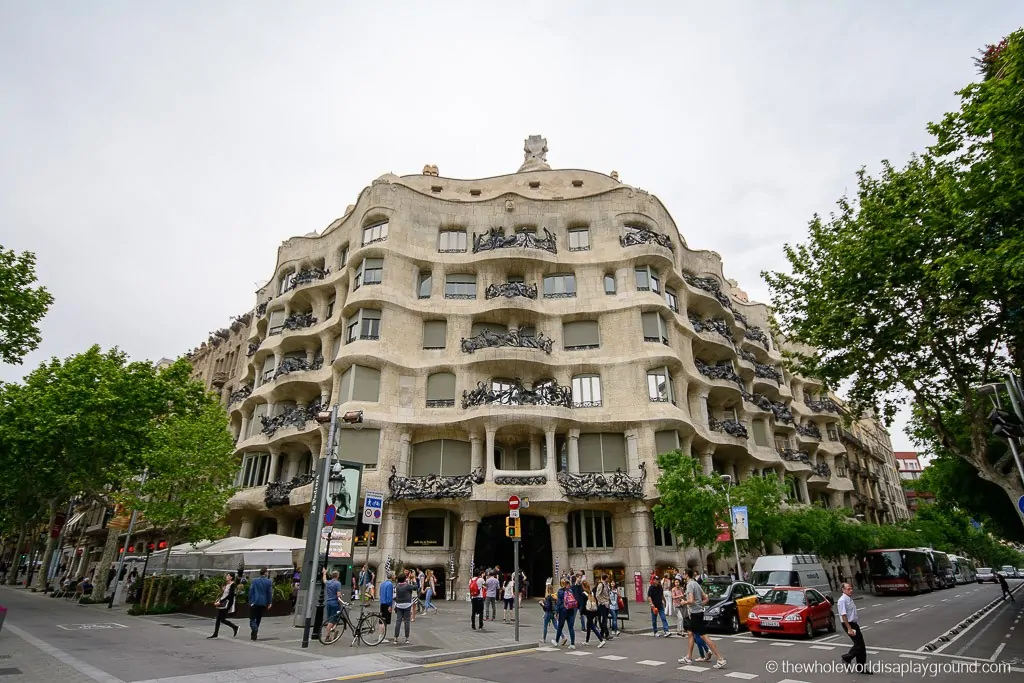 8 | Casa Calvet
Casa Calvet is one of Gaudi's earliest works and the building gave us some serious apartment envy!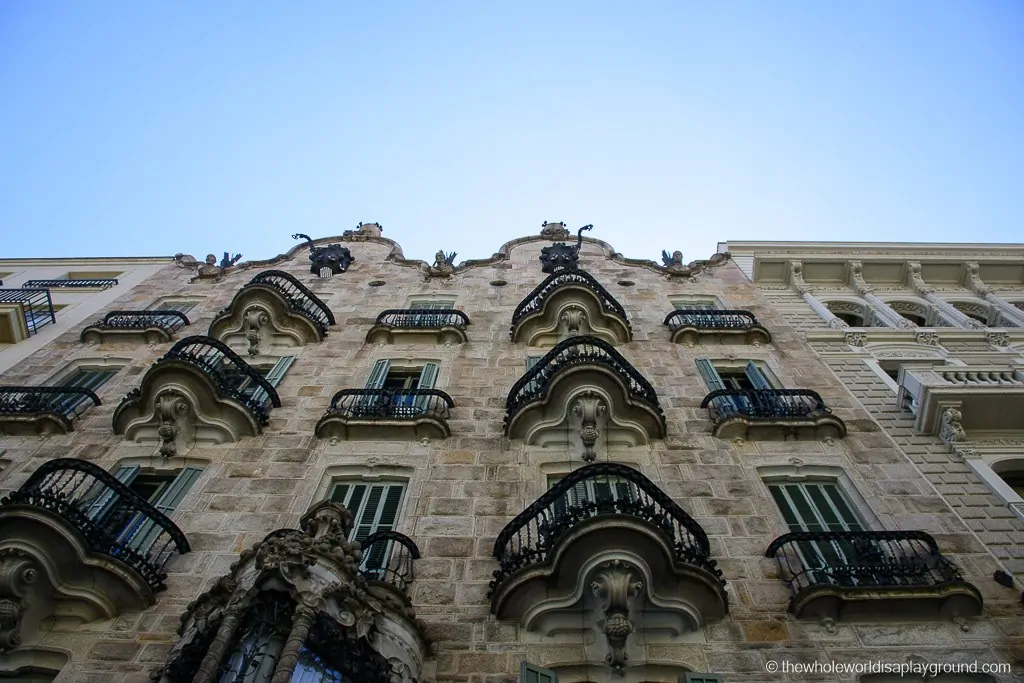 10 | Palau Güell
A magnificent Gaudi Art Nouveau building just of Las Ramblas. The large oval entrances were designed to allow entry by horse carriage which conjures up deserved images of grandeur!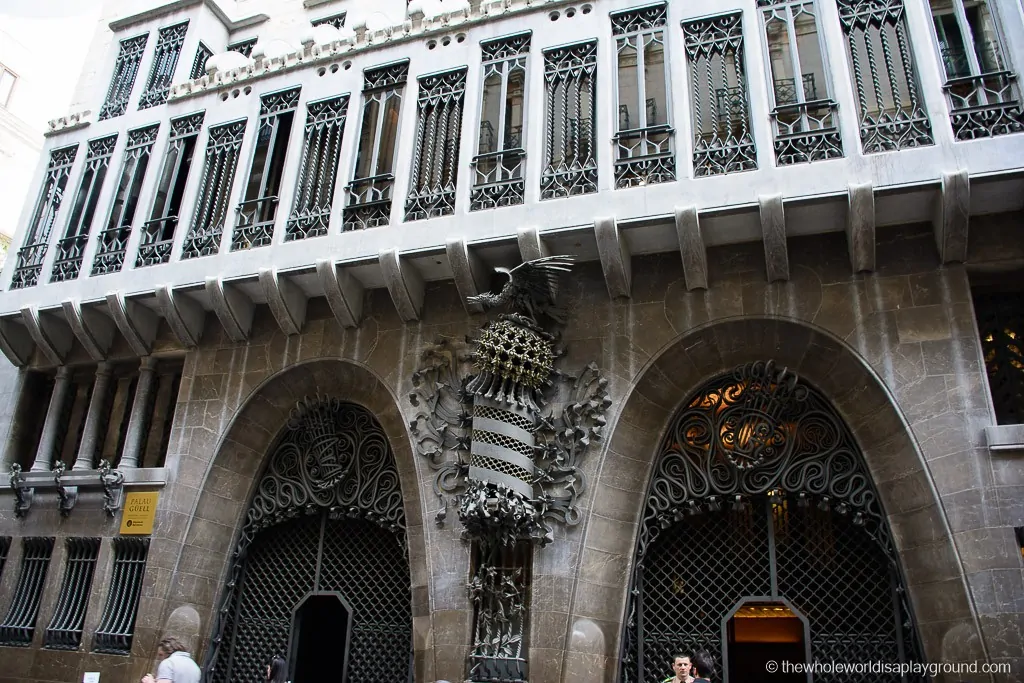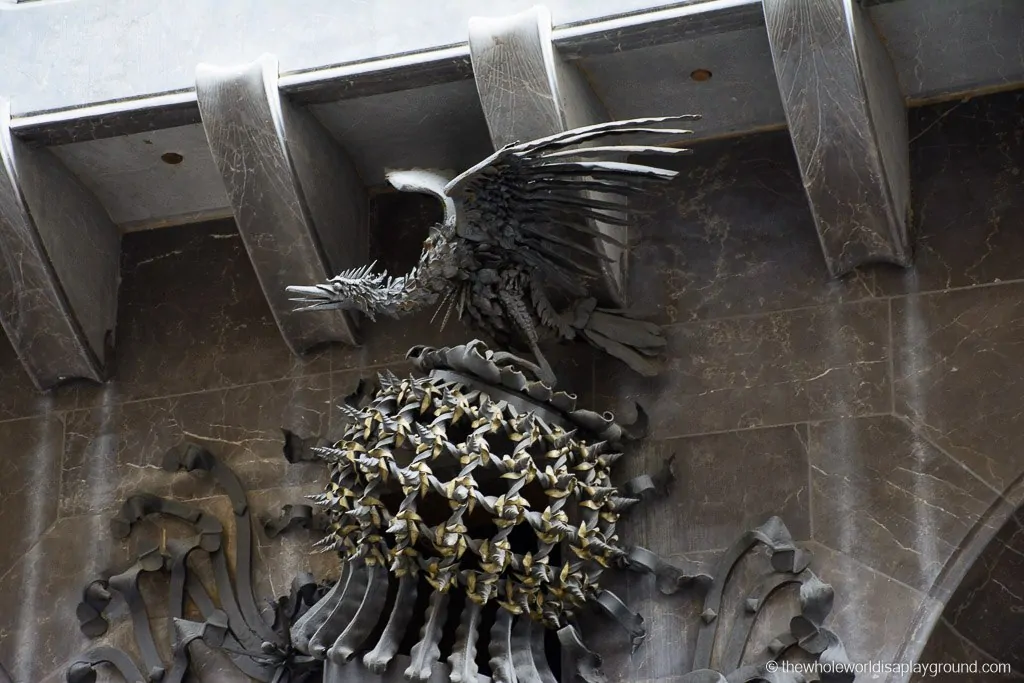 The Gaudi UNESCOs
7 of the works of Antoni Gaudi make up a designated UNESCO World Heritage Site. The buildings making up this designation are Parque Güell, Palacio Güell, Casa Mila, Casa Vicens, the Nativity facade and the crypt of Sagrada Familia, Casa Batlló and the crypt in Colonia Güell.
Gaudi's Death
Gaudi's death was a true tragedy. In 1926, while walking to daily confession, Gaudi was struck by a tram. Due to his ragged clothes and lack of identification he was mistaken for a beggar and received limited medical attention. Three days later the amazing architect passed away amid much mourning in his beloved Barcelona. No other city's landscape has been shaped in such a magical way as Gaudi shaped Barcelona. His remains lie in rest in the Sagrada Familia, his wonderful masterpiece that continues to be built to his design today.
Where to stay in Barcelona
Barcelona has lots of hotel options across the city. For some luxury we love the Autograph Cotton House hotel with it's boutique style, beautiful breakfast and the tiny outdoor area overlooking the city's rooftops. The Hotel Jazz is another great option just two minutes from Las Ramblas.
So there you have it: 9 of the best (and our favourite) Gaudi sights in Barcelona. Happy Gaudi spotting!