From creating awesome travel memories to providing a source of travel inspiration and stepping up our Instagram game, in a world where we are creating our own postcards (or a #Boastcard as we now like to call them!) capturing epic travel photographs has never been so important! Travelling to an amazing destination means the opportunities for incredible photos and memories are endless: we've teamed up with Royal Caribbean International to create a list of our top tips for taking the best Instagram pics and to share our 10 favourite destinations to capture those awe inspiring #Boastcard images. Enjoy!
Instagram Tips – The Do's and Don'ts for taking the perfect holiday picture
Let's face it – we all want to step up our Instagram game and capture those epic holiday pics which result in serious wanderlust and an endless stream of likes pouring in! With most of us reaching for the camera the moment we arrive at a destination knowing how to take the best photos is essential: here's our top tips for taking the perfect holiday picture!
1 | Research
To get the best shots you need to seek out the best photo locations in a destination. This means that researching a location is essential before reaching for the camera. We use a combination of Instagram and Google to curate a list of our favourite photo spots before we visit a new destination ensuring we have a head start on the top photo picks from the moment we arrive!
2 | Get more for your money
Pick a holiday that will provide a wealth of experiences and destinations worth boasting about. Multi stop trips are an easy way to visit lots of destinations in a shorter space of time.
3 | Pick the best times to take pics

Golden hour, the hour just after sunrise and just before sunset, is the best time for holiday photos as the natural light is perfect for capturing beautiful images. So set that alarm clock and stay out until the evening: trust us you won't regret it! Remember to avoid shooting in the middle of the day when the sun can be harsh or, to avoid the images being blown out at this time of the day, convert to black and white.
4 | Go for the shock factor!
Action pics are a fab way to keep things interesting. Get out of your comfort zone: go on a giant zip line, sky dive, go surfing, bungee jump! Seek out new experiences to increase maximum boasting potential and enjoy the personal satisfaction of achieving something new.
5 | R-E-S-P-E-C-T
It's always important to treat the locals with respect. So if there's a sign saying no photos, please respect their wishes and their personal space and property. Also have consideration for other photographers and tourists by giving them time to capture their own perfect shot!
6 | Edit your photos
Whether you capture your photos on a camera phone or an expensive DSLR it pays to edit your photos before posting. A few small edits can switch a photo from good to awesome! When on the go we love to use the Snapseed app on our phones which allows us to do basic edits to photos to make them pop on Instagram.
7 | Hashtag your images
Hashtags increase the chances of your images reaching a whole new audience ready to lap up photos in that hashtag niche! For Instagram try 3 or 4 in the main photo caption followed by more in a comment below … and why not try a shameless #Boastcard while you're posting!
8 | Location, location, location
Don't forget to tag the location of a photo on Instagram. This will increase the reach of your photo and allows others visiting a destination to find your photo. We always check a location in Instagram to see if there are any fun events happening or new photo spots popping up!
9 | Frequency
A maximum of two Instagram pictures a day works well without jamming up your followers' feeds. Monday morning is a popular time to post – apparently in the UK, over a third of travellers post on a Monday morning just in time to catch those back home starting their working week! Instagram stories are a great way to add to posts about your adventure and share your travellers with your followers.
10 | Last but not least, have fun!
Remember you are on holiday and surrounded by incredible and often once-in-a-lifetime scenes – so have fun and live in the moment!
The top 10 destinations and experiences that lead to the best performing holiday pictures
Some destinations have a special edge when it comes to both capturing our hearts and being Instagram winners! We've picked our top 10 favourite destinations that are both stunning and incredibly Instagrammable!
The spectacular Santorini is one of the most beautiful of the Greek Islands and is famous for its breath-taking sunsets, sprawling alleys, blue domed churches and colourful cliff-sides.
Best photo location: The village of Oia, set atop a colourful cliff-side overlooking the caldera, is the perfect spot to capture Santorini at its finest. Make a beeline for the blue domed churches in the village for an iconic Santorini postcard perfect image. Remember to pack a colourful outfit and accessories: against the stonewashed white buildings of Oia this will make the image really pop.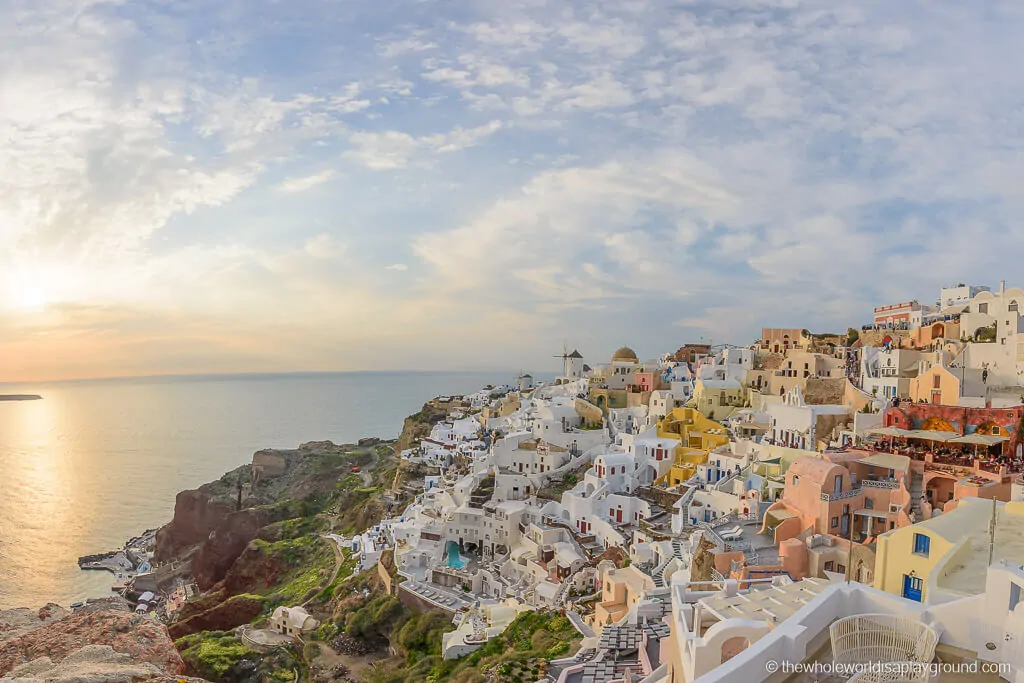 It's impossible to resist Norway's charms and its stunning scenery and incredible natural beauty instantly stole our hearts. The sparkling blue waters of the UNESCO World Heritage listed Geirangerfjord, part of the West Norwegian fjords, are a picture perfect Norway scene and sailing through the still waters of the fjord is an awe inspiring experience.
Best photo location: The immense fjord has some truly stunning viewpoints, the best of which is the Flydalsjuvet Viewpoint overlooking Geiranger Fjord: from here the size and scale of the majestic fjord can truly be appreciated. Even the cruise ships seem almost toy like in comparison!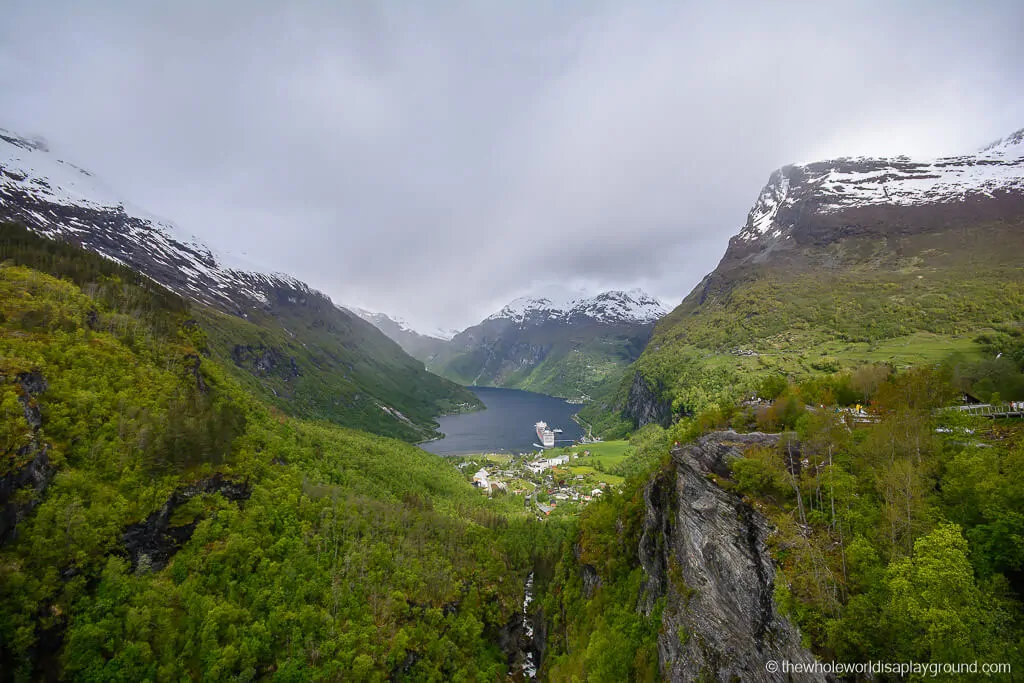 The Statue of Liberty welcomes visitors to the iconic city crammed with millions of people, skyscrapers, bright lights and yellow cabs. From the tranquillity of Central Park to the contagious energy of Times Square New York is a city that should be experienced at least once in a lifetime.
Best photo location: There's a whole host of incredible photo locations throughout the city but our favourite involves one of New York's most iconic bridges: walking or cycling across the Brooklyn Bridge is a must for any New York sightseer. Be sure to capture a shot halfway across the bridge where the Manhattan skyline provides a spectacular backdrop to the magnificent architecture of the bridge.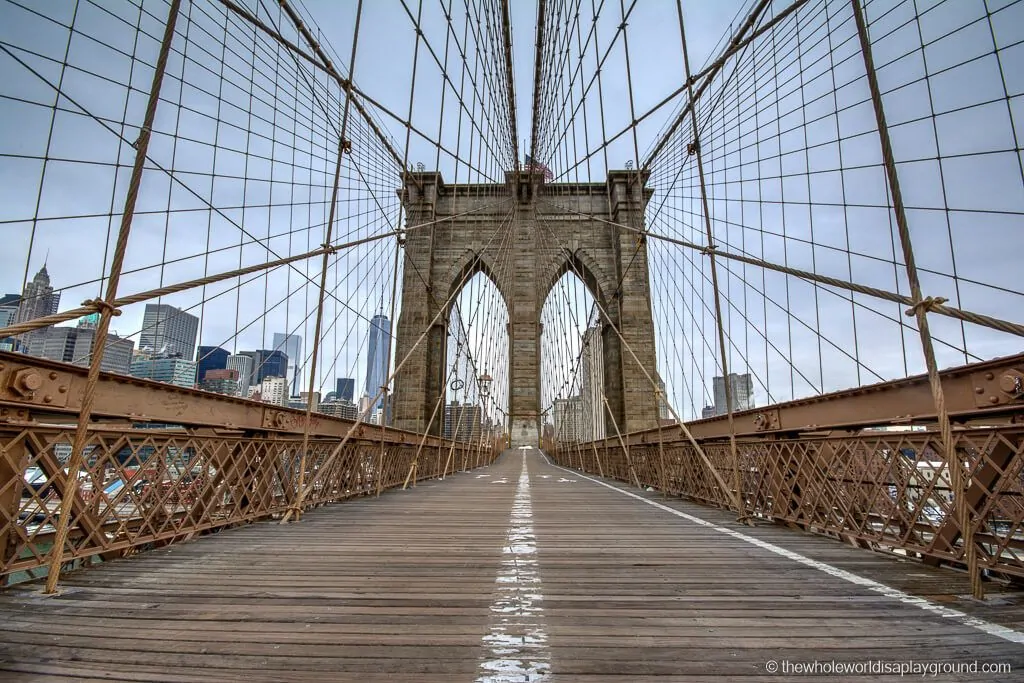 The postcard perfect Portuguese capital city is famous for its cobbled streets, incredible architecture, vibrant nightlight and rich history set against the backdrop of the sparkling Atlantic Ocean.
Best photo location: Lisbon is famous for its retro trams which transport tourists and residents across the city. Have your camera ready to capture the colourful trams as they meander along the narrow streets of the city: it's the perfect mix of quirky, vintage and colour!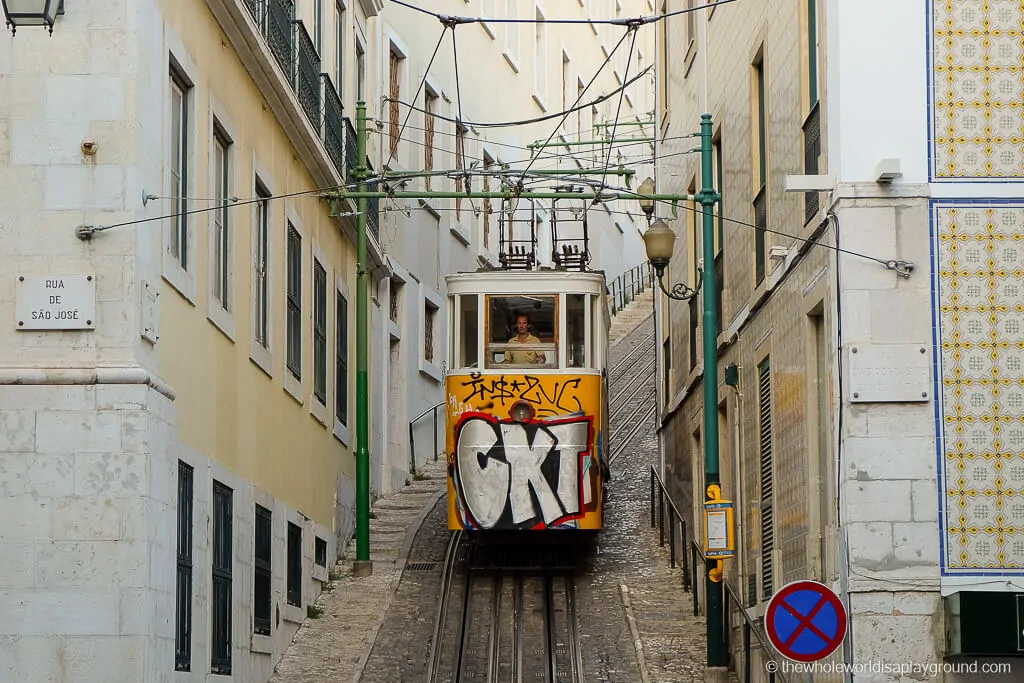 Vietnam's ancient capital Hue is situated on the banks of the Perfume River. A trip to Hue is filled with pagodas, tombs, a UNESCO World Heritage Site and it's incredible Imperial City.
Best photo location: The Thien Mu Pagoda, overlooking the Perfume River, is an iconic Hue backdrop and a symbol of the ancient city. The colourful 7 story pagoda, often surrounded by monks, is a popular Hue photo spot and synonymous with Hue.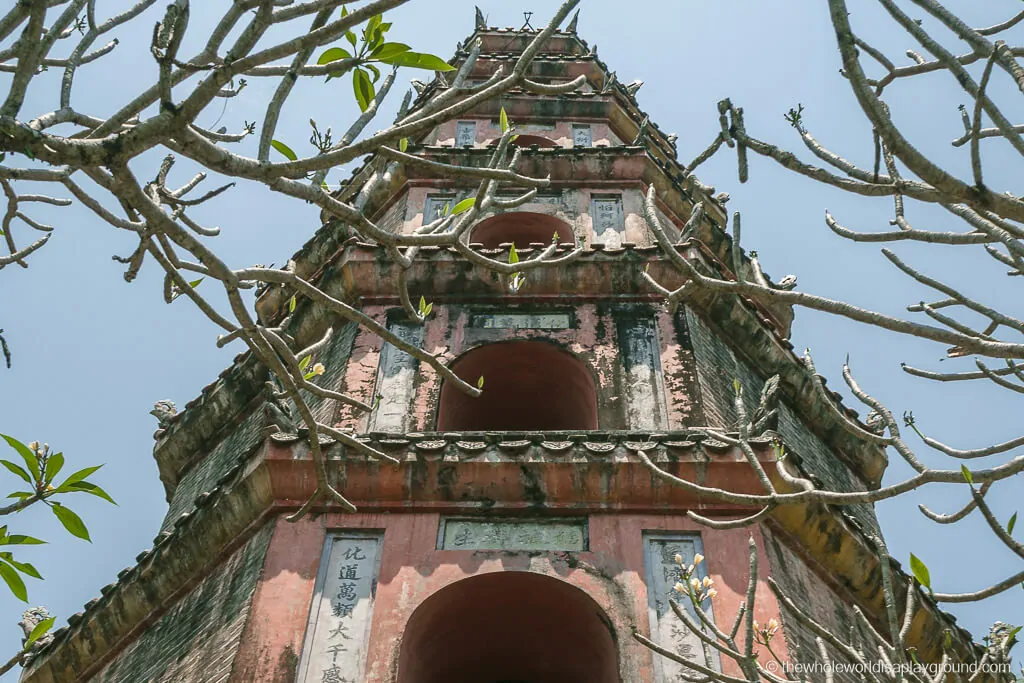 Rome is an incredible European city crammed full to the brim of iconic photo locations just waiting to be captured! A combination of the beautiful architecture, deep history and stunning light make Rome a must see for all photographers.
Best photo location: Once the scene of outrageous Roman sporting events the Colosseum is probably one of the most photographed buildings and is a true Roman icon. Gladiator poses at the ready!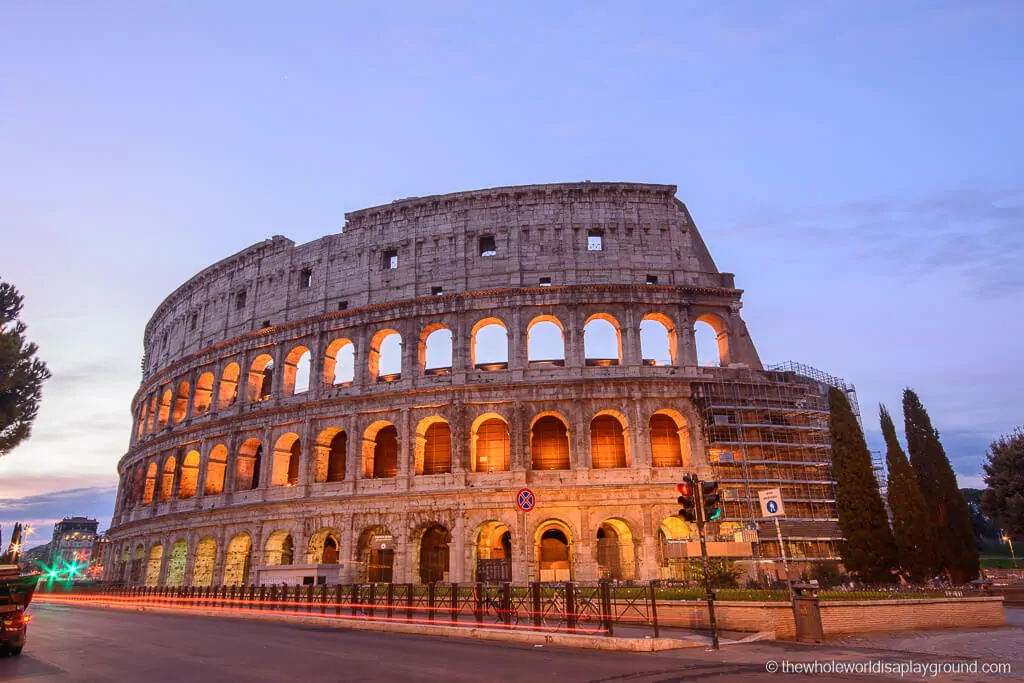 It is incredible to stand in the footsteps of ancient civilization at the ancient city of Petra, one of the New Wonders of the World, and a visit should be on every traveller's bucket list.
Best photo location: Built in the 3rd Century BC, the incredible Monastery is carved out of the mountainside at Petra. It's a 2.5km hike with over 800 steps but totally worth it to escape the crowds of the more well-known Treasury building and capture Petra's largest monument in all its glory.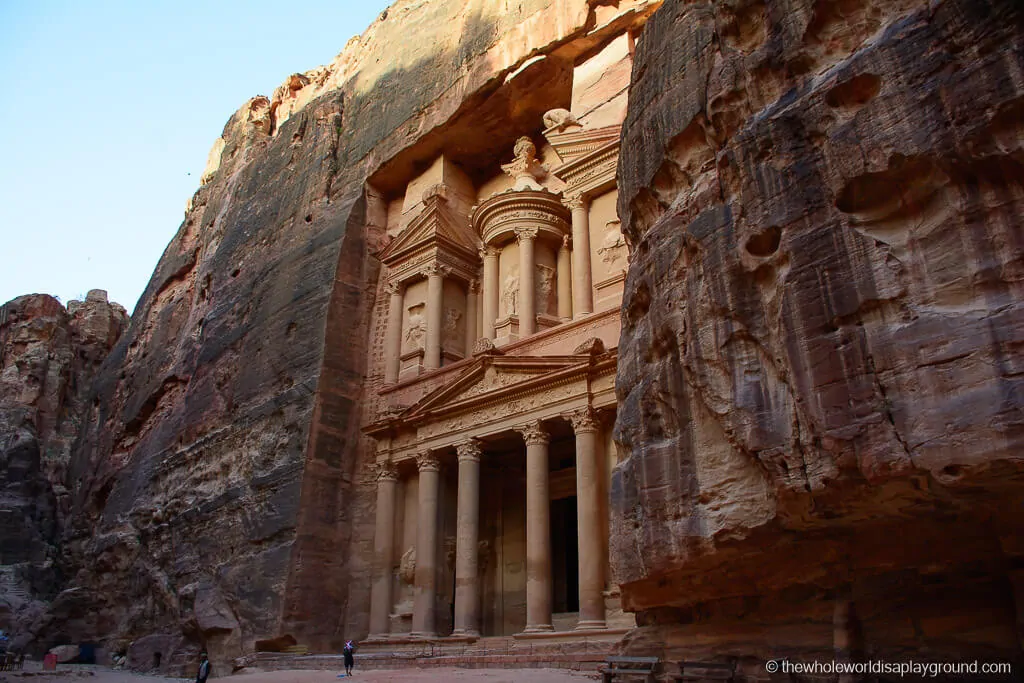 Amsterdam, with its picturesque canals, fantastic eateries and all round Dutch attitude, is one of the world's coolest cities and so much fun to explore.
Best photo location: Staalmeestersbrug, the bridge that crosses the canal at Groenburgwal, is an awesome photo spot capturing the beauty of the Amsterdam canals with the backdrop of the Zuiderkerk tower in the distance.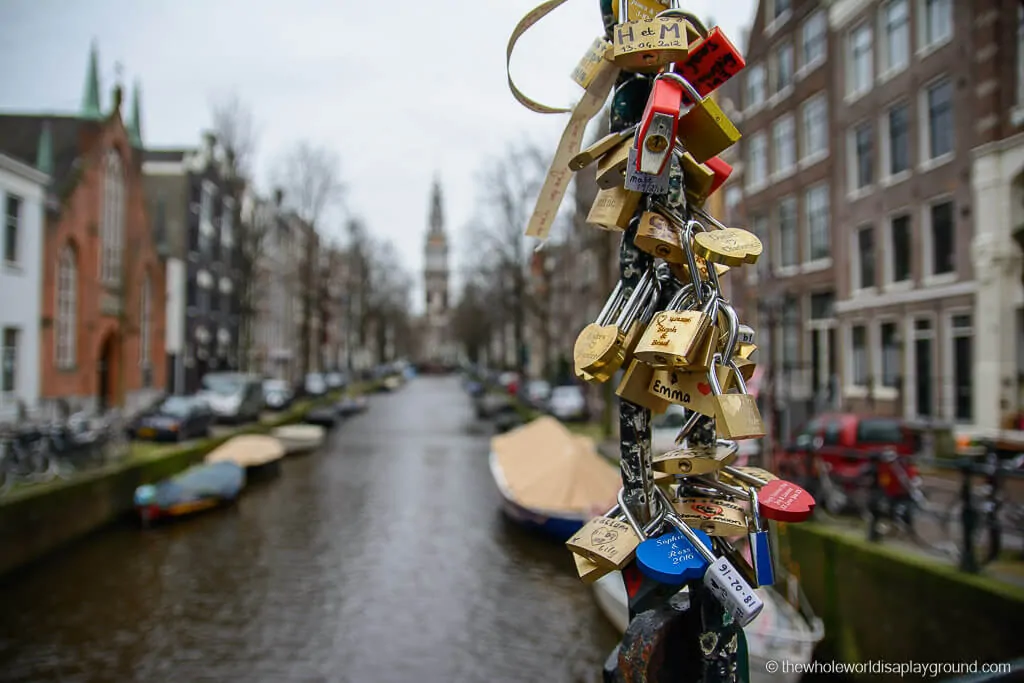 Steeped in ancient history but with a modern and edgy twist, Athens is emerging as city with something for everyone: a contagious energy, amazing food, iconic sights and a fascinating history make it an incredible destination.
Best photo location: The Acropolis is one of the world's greatest treasures and the focal point of the city. For the most incredible shots of the Acropolis and the city take the funicular to the top of Mount Lycabettus and capture those panoramic views!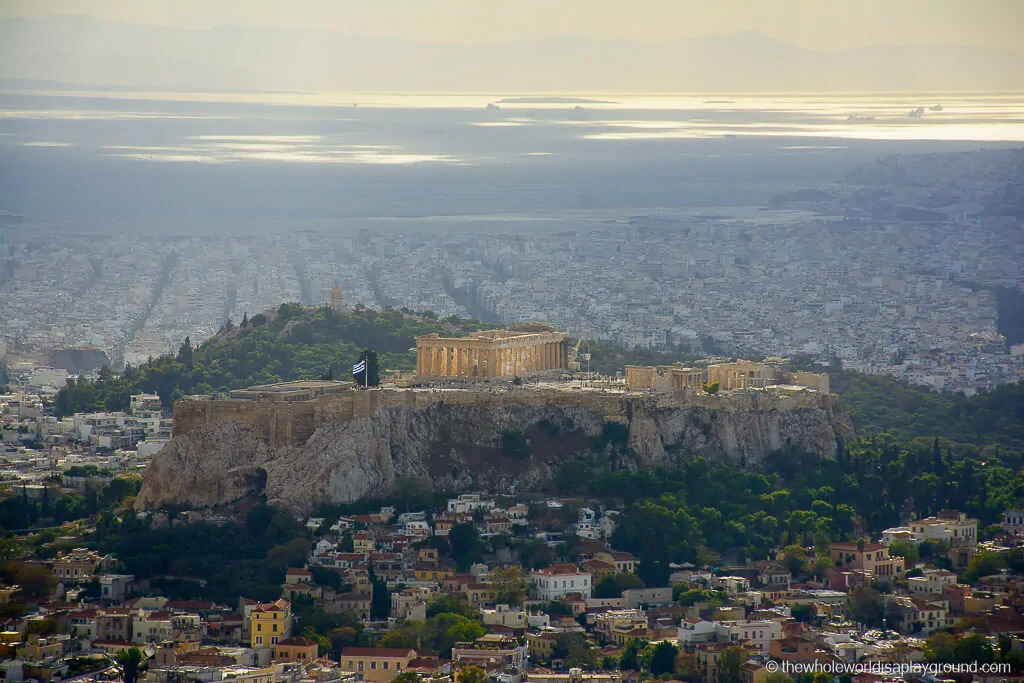 With its stunning harbour and gorgeous suburbs Sydney is one of the world's most beautiful cities. Home to the iconic Sydney Opera House and Sydney Harbour Bridge, Sydney is a city which must be experienced at least once in a lifetime.
Best photo location: It's got to be the instantly recognisable Sydney Opera House, one of the most photographed locations of the world and an architectural masterpiece. Whether you stare wistfully into the distance or capture the landmark in all its glory, any image featuring the Opera House is sure to be a hit!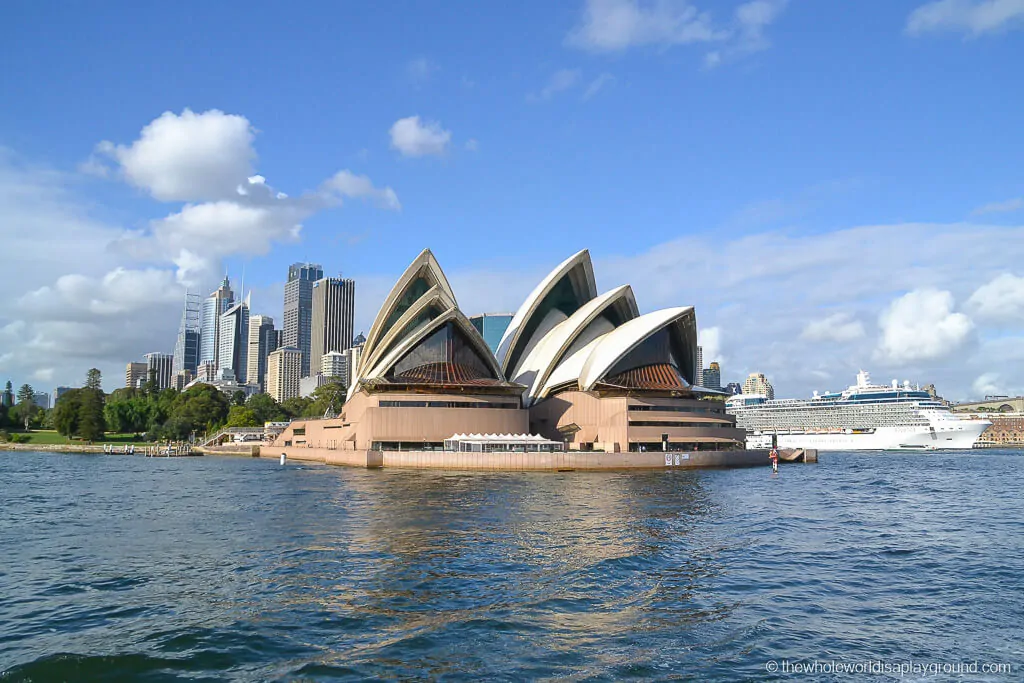 The Ultimate #Boastcard Trip

With Royal Caribbean International the choices are almost endless making it is difficult to agree on our favourite destination. Asia, Alaska and the Caribbean were all strong contenders but, in the end, we went with a trip which captivated us with its beauty and was our ultimate #Boastcard winner.
With stops in Rome, Sicily, Mykonos, Rhodes, Santorini, Athens and Naples our top pick is a 9 night cruise of the Greek Isles. The photo opportunities are truly iconic: from the windmills of Mykonos to the historical sights of ancient Rome and the blue domed churches of Santorini this cruise has the perfect mix of sparkling turquoise waters, stunning landscapes and incredible architecture and every image is guaranteed to be a #Boastcard hit!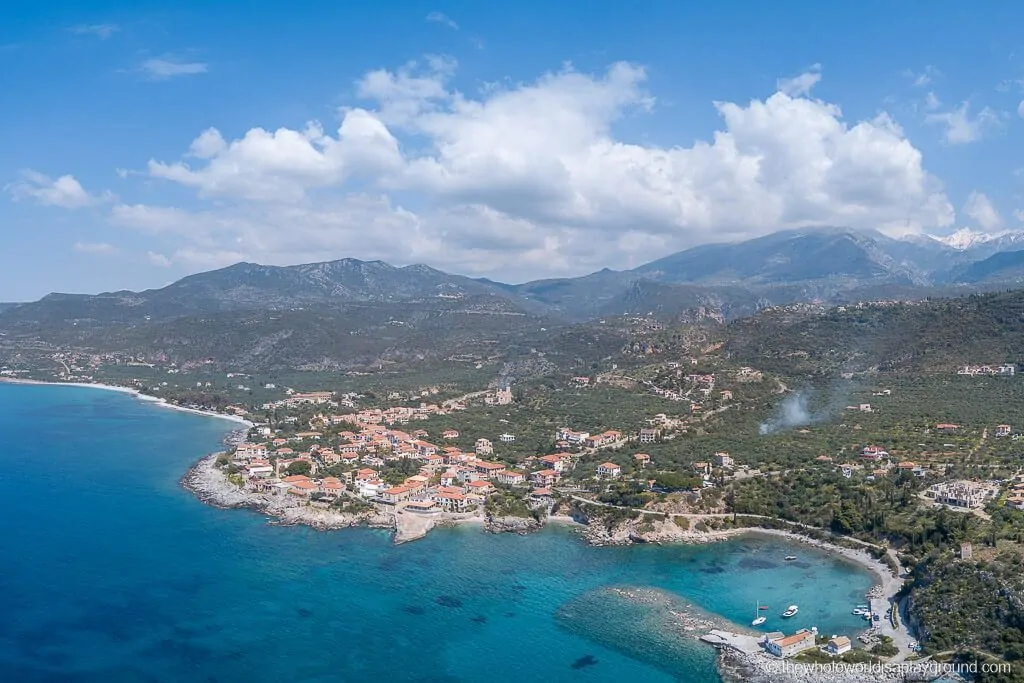 We wrote this post in partnership with Royal Caribbean, an award-winning global cruise brand which cruises to 288 destinations in 77 countries across six continents (ideally we'd just live on their ships and explore every stop!). As always we wrote this post based on our own travel experiences and opinions, as always, are our own.