A common question facing most new Mavic 2 (Pro and Zoom) owners is: what is the best memory card for the DJI Mavic 2 Pro and Mavic 2 Zoom? There are many options for micro SD cards for the Mavic 2 and choosing the best option for you can be difficult! We've tried and tested many different brands of memory cards in our drones and wanted to share our experiences and recommended micro SD cards. As travel photographers, we depend upon on our memory cards to work perfectly every time and the cards we recommend below are the ones we personally use for our all our drones so you can trust us when we say these are some of the best SD cards for your Mavic 2 Pro/Zoom!
Mavic 2 Pro and Zoom Memory Cards
Both the Mavic 2 Pro and Mavic 2 Zoom and uses micro SD cards to store video footage and images captured on the drone. For those who are new to DJI drones, micro SD cards look like this!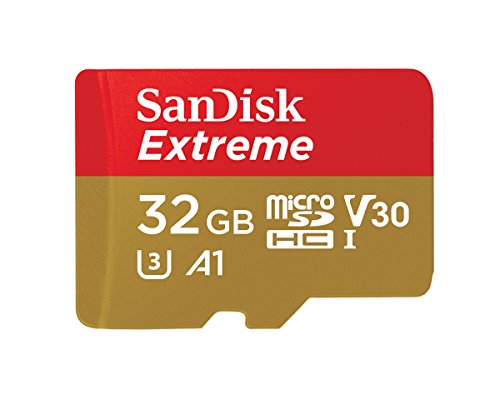 Buy now on Amazon!
Luckily both models of the Mavic 2 (Pro and Zoom) has 8GB on storage built in so if you forget your memory card (yes, we've done this a number of times) you will still be able to capture some footage. However, f you plan to shoot lots of videos, you're going to need a number of memory cards, especially if you shoot in 4k. There are a number of key requirements for a good memory card for the DJI Mavic 2:
Transfer speed (read and write): The Mavic 2 records 4k and writes to the micro SD card at up to 100 Mbps (or 12.5 MB/s). Due to this, you'll need to get a card that is above this speed. So any card that meets/exceeds this speed will work well. However, do pay attention to the read speeds too as faster cards have the benefit of faster backups. Multiple GB of footage can be very slow to copy from slower cards!
Size: Don't be tempted to get the biggest card possible. Yes, you can buy 128GB cards but you will be tempted to forget to backup regularly. Also, if you crash or lose your drone you may lose the original footage. For this reason, we have multiple micro SD cards. This means we need to switch out the cards regularly, but this minor inconvenience is better than potentially losing a lot of footage. Shooting in 4k will take a large chunk of a 32gb card on a 20 minutes flight. This way if you do crash or lose your drone you'll only lose the footage from that flight and not all the footage before it!
Reliability: The most important requirement for any memory card. Yes, cards can fail, but the in 4 years of use we have never had a data loss from the cards we recommend below.
Cost: You're going to need a few micro SD cards so it's important that they are not too expensive. Micro SD cards over 64gb are expensive and generally overkill. We find the 32/64gb cards to be the best balance of price vs capacity.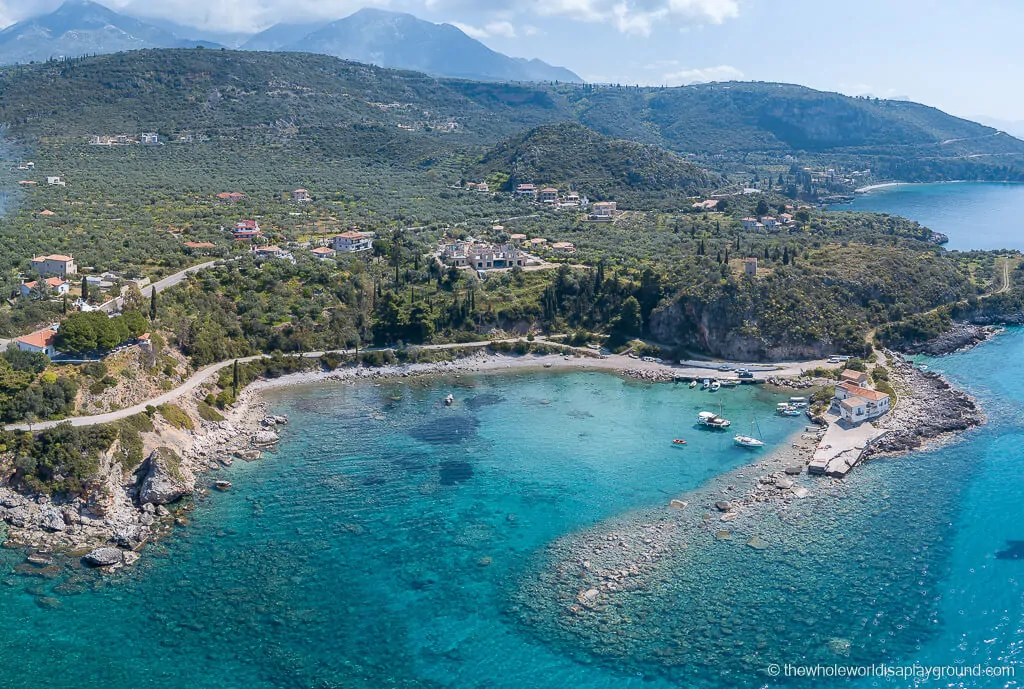 The Best Mavic 2 Pro and Zoom Memory Cards
With these basic requirements, our memory cards of choice are the Sandisk Extreme 32gb and 64gb micro SDHC memory cards which we use exclusively for our DJI drones. These 32gb and 64gb cards are the best as they provide the best balance of Size, Cost and Speed. In our experience, they are the best memory cards for DJI drones.
Mavic 2 Pro and Zoom Memory Card tip: We've never experienced any data loss with the micro SD cards below despite heavy use over the years!.
Sandisk Extreme Series Cards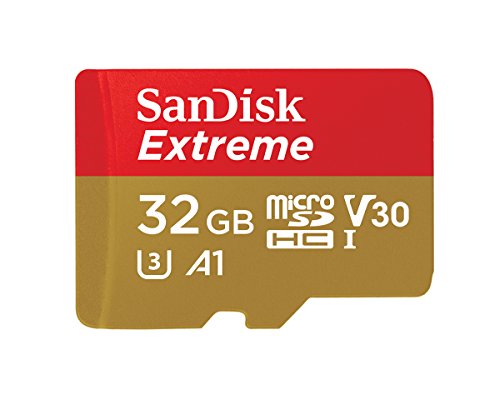 Buy now on Amazon!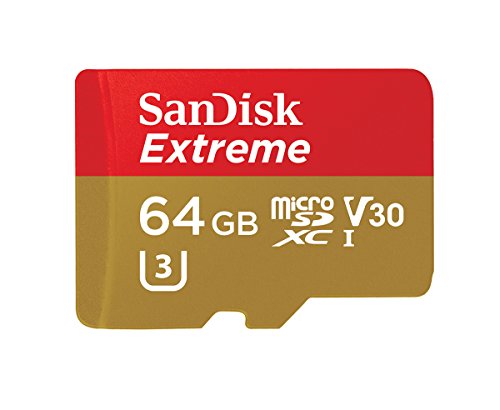 Buy now on Amazon!
Why these are the best memory cards for the Mavic 2 Pro & Zoom
Speed: Both cards are class 3 micro SD cards with up to 100/60 MB/s read/write speeds so they can easily handle the 4k video transfer rate of the Mavic 2 with no issues. We have never experienced any issues with these cards despite extremely heavy use. Backing up files to your external hard drives is also super quick, just make sure to use a high-speed SD card reader like this one!)
Size: We recommend buying a few 32gb cards. Each card will hold roughly a battery flights worth of data, assuming 4k video recording and an approximate flight time of around 17-18 minutes. This is for two reasons – it forces you to:

back up your cards frequently. This avoids any potential data loss that may occur if you have one large card with lots of footage.
change memory cards on the drone. So if you do crash or lose your Mavic 2 the data loss is limited to what's on the card in the drone and just that flights footage.

Cost: Both of the cards are great value for money considering the read/write speeds. You can buy faster cards (we have some recommendations below) and these will speed up your read times for backing up footage – they won't improve video or photo recording!
Need faster cards?
If you're shooting a lot of video footage on your Mavic Pro 2 you will have to transfer a lot of data to your backup drives! This is where you will really appreciate cards with faster read speeds. If this is something you plan to do then there are faster SD cards for the Mavic 2 Pro/Zoom like the Sandisk Extreme Pro and Extreme Plus series memory cards.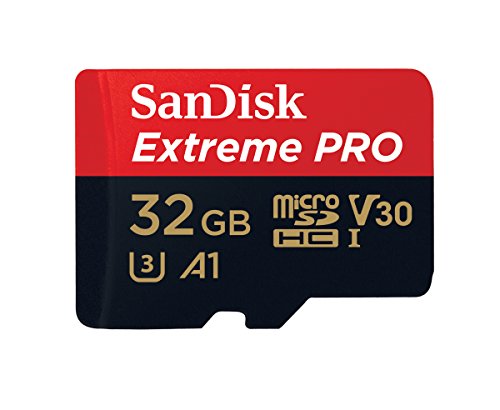 Buy now!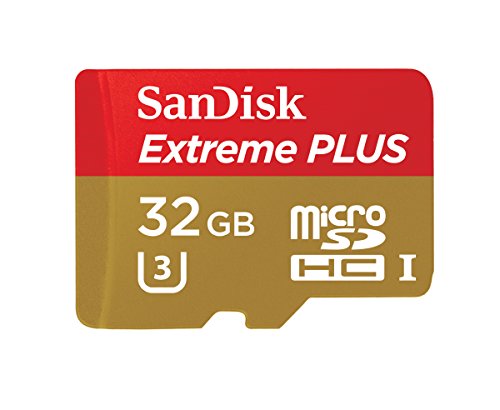 Buy now!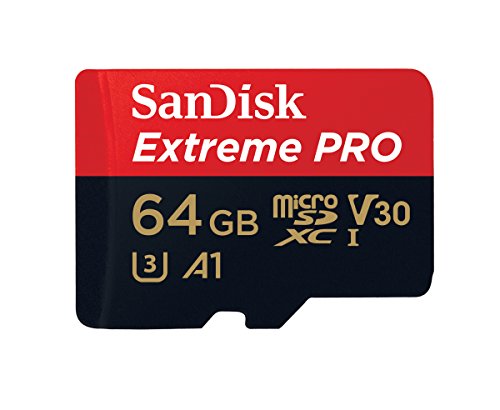 Buy now!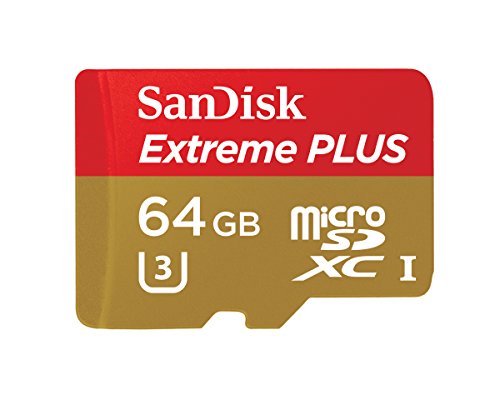 Buy now!
These cards offer much faster (around 40%) read speeds which will reduce your file transfer time over USB3.0/Type C to your laptop or hard drives. This extra speed will cost more money, but for those who need these higher read speeds these are the best memory cards for the job.
Memory Card Case: Protecting your SD Cards
Having multiple micro SD cards for your Mavic 2 is great for reducing the chances of losing footage due to crash, card failure etc, however keeping these cards organized gets tricky. These micro SD cards are small and fragile outside of the drone so you'll need a good case for storing and organizing them
Mavic 2 Pro/Zoom Memory Card Tip: You should label your memory cards (we use a sharpie) as keeping track of lots of micro sd cards can be tricky!
We recommend the following memory card cases
Pelican Case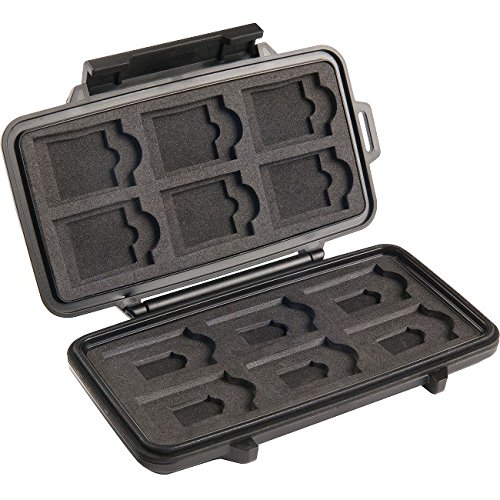 Buy now!
Beeway Tough Case
Other memory cards that work great with Mavic 2 Pro & Zoom
If you prefer other brands there are a number of other brands that work well with the DJI drones. We have not personally tested them but they are generally recommended:
Backing up: Saving files from your memory cards
As the Mavic Mavic 2 Pro/Zoom records up to 4k video you will have lots of micro SD cards to backup. Your video files will be limited to 4gb in size due to the nature of the FAT format that is required on the Mavic 2. Backing up lots of full memory cards to your backup hard drives will become a time consuming and frustrating task! For the fastest transfer times you'll want to use a laptop/computer with USB 3.0 or USB Type C ports for transferring files.
Many laptops have limited USB 3.0 ports so connecting your external hard drive and SD card reader at the same time may not be possible.
Our backup system
To solve this problem we use a simple system with minimal gear:
UPDATE: We've updated out backup system now for USB Type C. We still use the same hard drives but now use the following dongle for type C: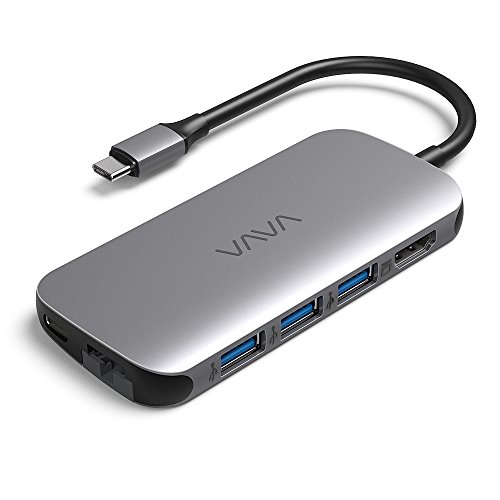 Buy now on Amazon
This is a very compact, versatile solution and should give you a fast reliable transfer method regardless of your computer setup.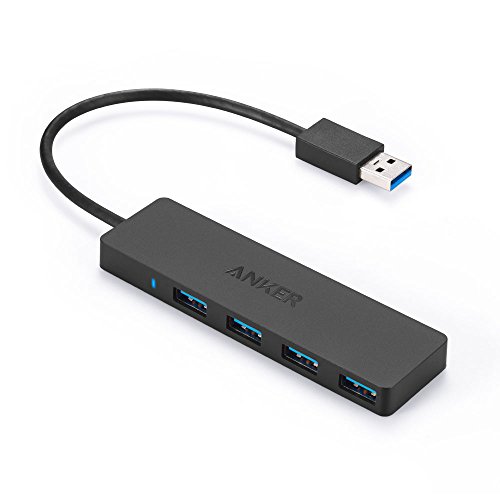 Buy hub now!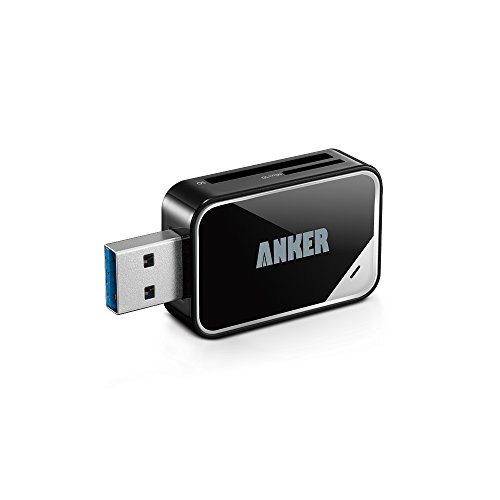 Buy reader now!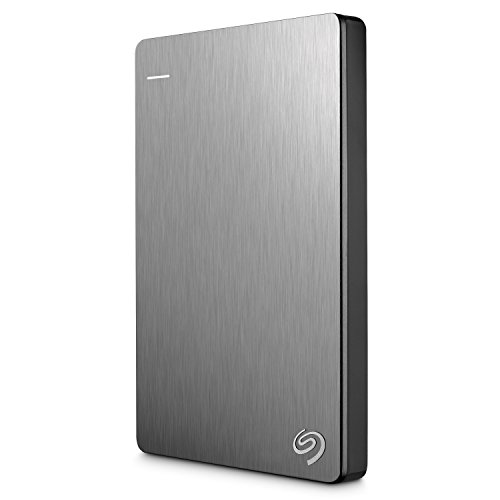 Buy drive now!
How to Store Your Mavic 2 Pro/Zoom Footage
When traveling with our drones we backup our data to two mirrored external hard drives. We then carry these hard drives in seperate bags to reduce the chances of losing both drives. Having two backups of your footage is super helpful and has definitely saved us a number of times! The file sizes are too big to keep copies on the SD cards so carrying multiple hard drives is a practical and cost effective solution.For the best value, we recommend the Seagate Backup slim hard drives. The 2tb version of these drives are great value and are the hard drive we exclusively use. Despite heavy, regular use we've never had any issues with these hard drives for the last few years which we've used them.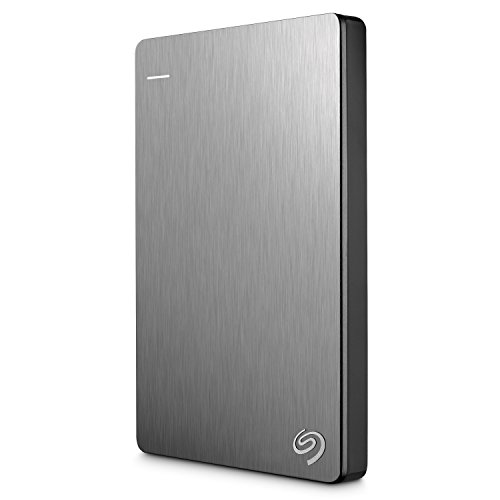 Buy now on Amazon!
We also use a rugged drive from Transcend while travelling. It's got built in shock protection so it can definitely take a few bumps and knocks while you're moving around.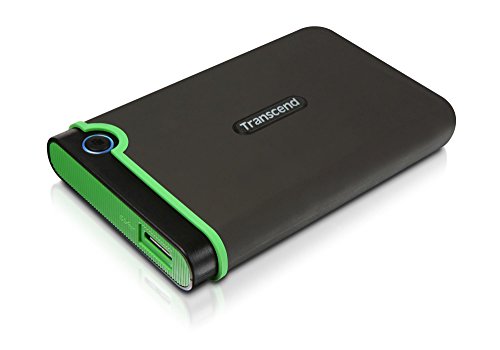 Buy now on Amazon!
If you're looking for a more durable backup drive and have the budget the best rugged hard drive is the LaCie Rugged Mini, which comes in 1TB, 2TB and 4TB models. If you are accident prone we'd recommend investing in some of these!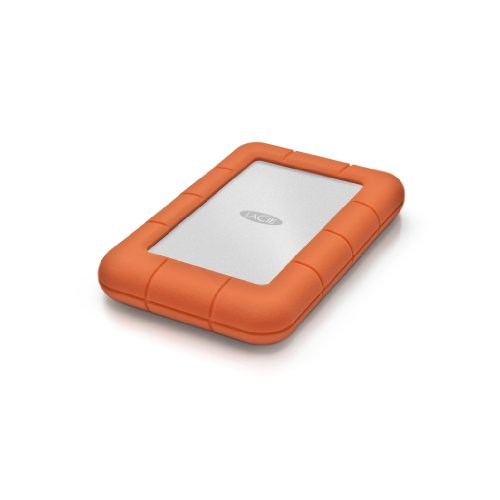 Buy 1TB now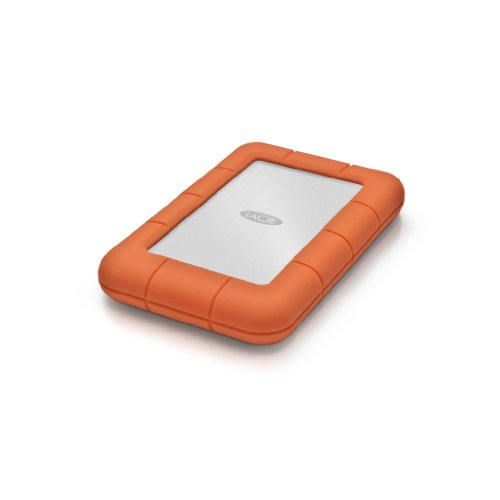 Buy 2TB now!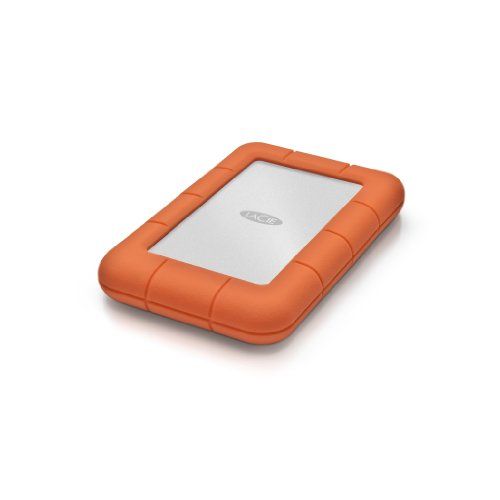 Buy 4TB now!
That completes our ultimate guide to the best SD cards for your Mavic 2 Pro/Zoom.
Happy Droning!