Renting a car in Portugal is the best and easiest way to explore everything the country has to offer. From beautiful cities like Porto and Lisbon to driving the stunning coastline and visiting the interior, a rental car will help you make the most of your time in Portugal.
We found driving safe and easy and we highly recommend renting a car in Portugal. Here are our tips for renting a car in Portugal to help you on your journey!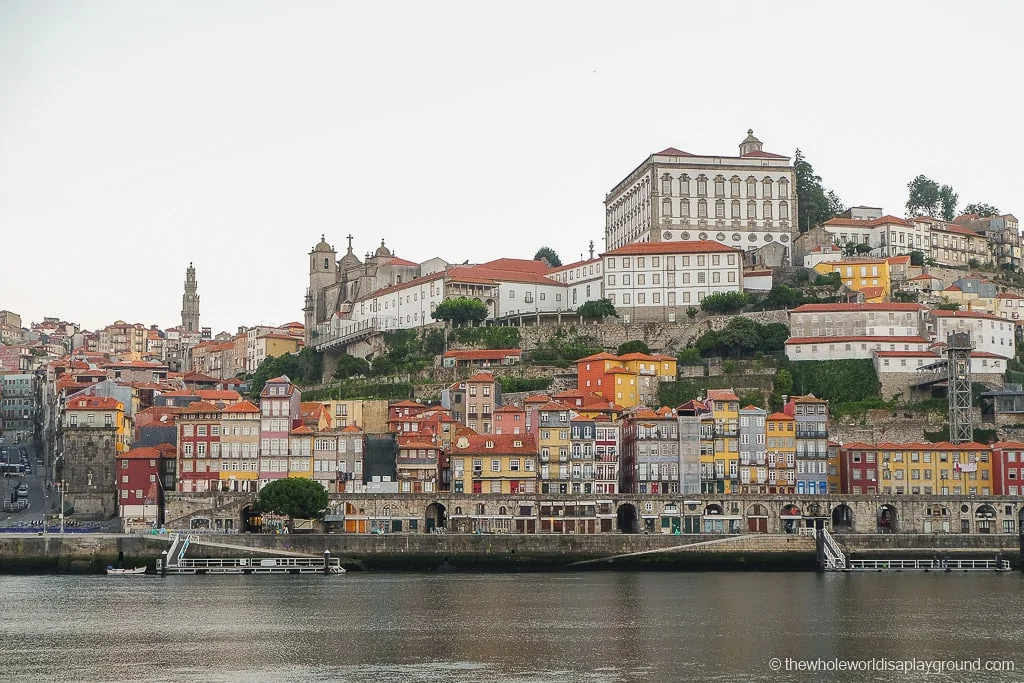 Why Rent a Car in Portugal?
Portugal is one of the best counties in Europe for a road trip. Rental cars in Portugal are reasonably priced and its relatively small size means it is a great road trip destination. Portugal is packed with some amazing places, stunning beaches, and lots of food and culture which makes it a wonderful country to explore.
We love having our rental car while visiting Portugal. Renting a car allows us to visit the country at our own pace, visit off-the-beaten-track sights, and generally make the most of our time in Portugal. Day trips to beautiful places like Sintra, Évora, and Alcobaça are easy to take, and having a rental avoids the added costs of tours.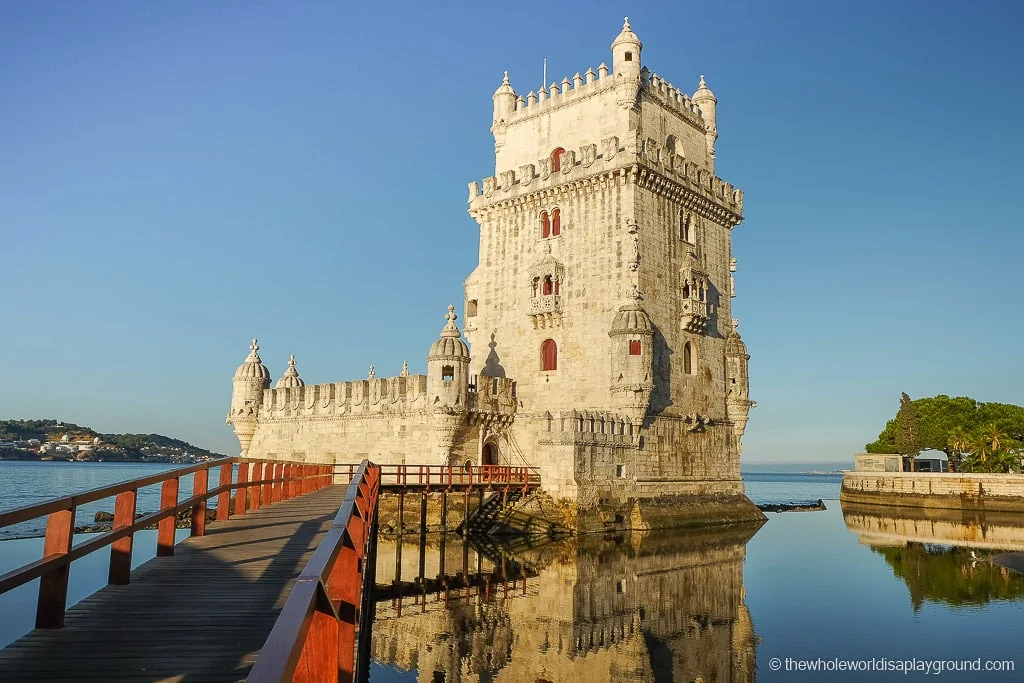 1 | Booking your rental car
We've rented cars in over 20 European countries and found Portugal to be one the easiest places for renting a car. There are lots of different rental car providers so you should have a good selection to choose from.
We recommend using RentalCars.com to reserve your car. We've always found they have a great selection of cars at competitive prices – check prices now!
Renting a Car in Portugal: To ensure a good selection of veichles we highly recommend booking your car well in advance. Booking early usually secures us the car we want at a competitive price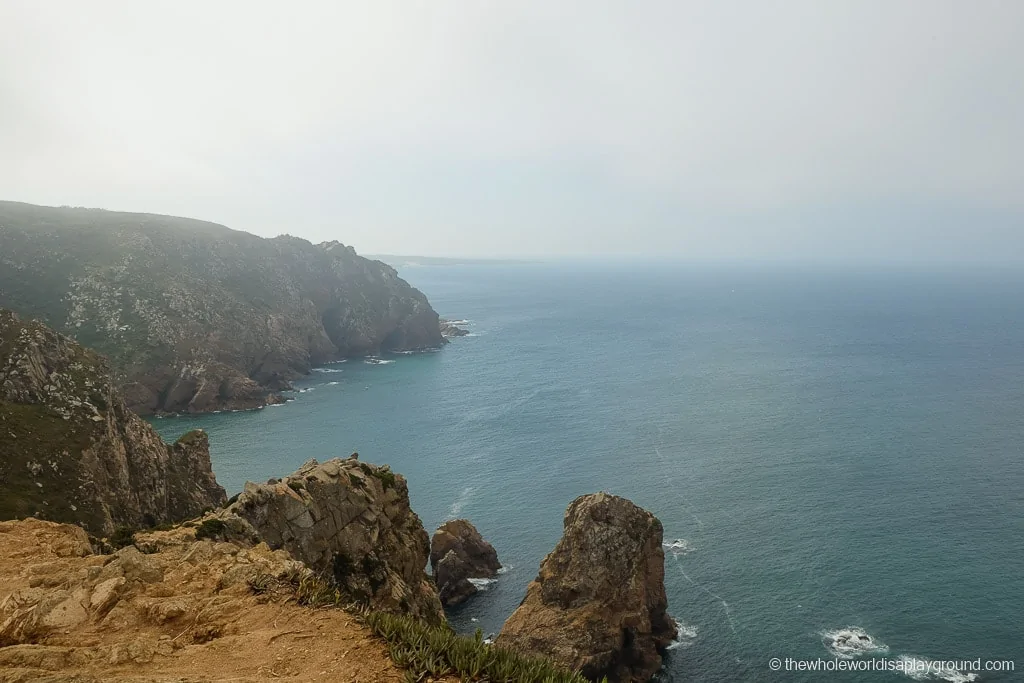 2 | Choosing a rental car
Any size of a rental car will work in Portugal so it is best to choose based on the number of people at your party and the amount of luggage you have. We rented a mid-size saloon for the two of us with a small amount of baggage.
Smaller and more compact cars tend to be very affordable to rent in Portugal. If you're not planning to do a lot of driving then these make sense. If you want a little more comfort (like we did), mid-size cars and SUVs are still very affordable relative.
Renting a Car in Portugal tip: We didn't see much benefit to having a smaller car in cities such as Porto or Lisbon so car size shouldn't be an issue for driving. Parking in the cities is difficult due to lack of parking options rather than car size so the size of your car is not really an issue.
3 | Picking up your rental car
Most visitors to Portugal will arrive via plane at either Porto or Lisbon airports and so will pick up their rental cars at either of these airports. We've flown into both airports and the rental car hiring and return process is very straightforward.
Renting a Car at Lisbon Airport
At Lisbon Airport, the car hire desks are located at the exit gate of Terminal 1 and the area is well signposted. The cars are picked up from the garage is next to this area.
Renting a Car at Porto Airport
At Porto Airport the car rental desks are located before security and, again, are well signposted.
Renting a car in Portugal tip: If you plan to spend a few days in Porto or Lisbon at the start or end of your trip it's worth considering picking up/dropping off your rental before or after staying in the city itself. Parking can be expensive and you will likely have to use a parking garage. However, we did manage to grab some on street parking spaces outside our hotel which were free overnight in Lisbon so it's not really a big deal.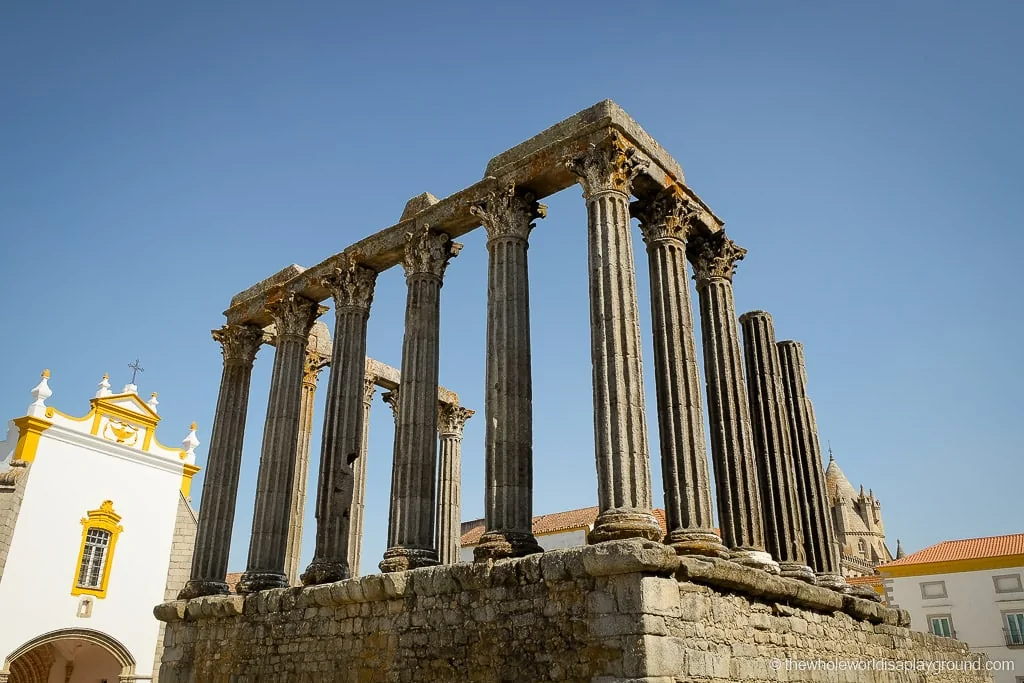 4 | Insurance, Excesses and CDW
The minimum legal insurance requirement in Portugal is third-party so by default your car rental will come with this cover. If there is an excess you will also need to consider adding additional coverage to reduce your liability in case of damage to your car – this can be included with your credit card, especially if it has travel benefits, so make sure to check and use this credit card for reserving and paying for your car.
If you don't have full coverage then you can pay a daily rate to cover the excess on CDW (collision damage waiver). This removes any excess that you will be liable for in case of an accident or accidental damage.
We always ensure we have the full insurance cover and just include it in the total price of the rental. It can be easy to incur damage to your rental car through no fault of your own, especially in cities where traffic is high. Having full cover removes the worry associated with extra charges, plus it's generally a lot quicker when you return your car!
To avoid any surprise costs we usually add the full insurance (for the main rental car providers anyway) when we reserve your car on RentalCars.com. This is really useful as it avoids any price shock when you arrive to pick up your rental car.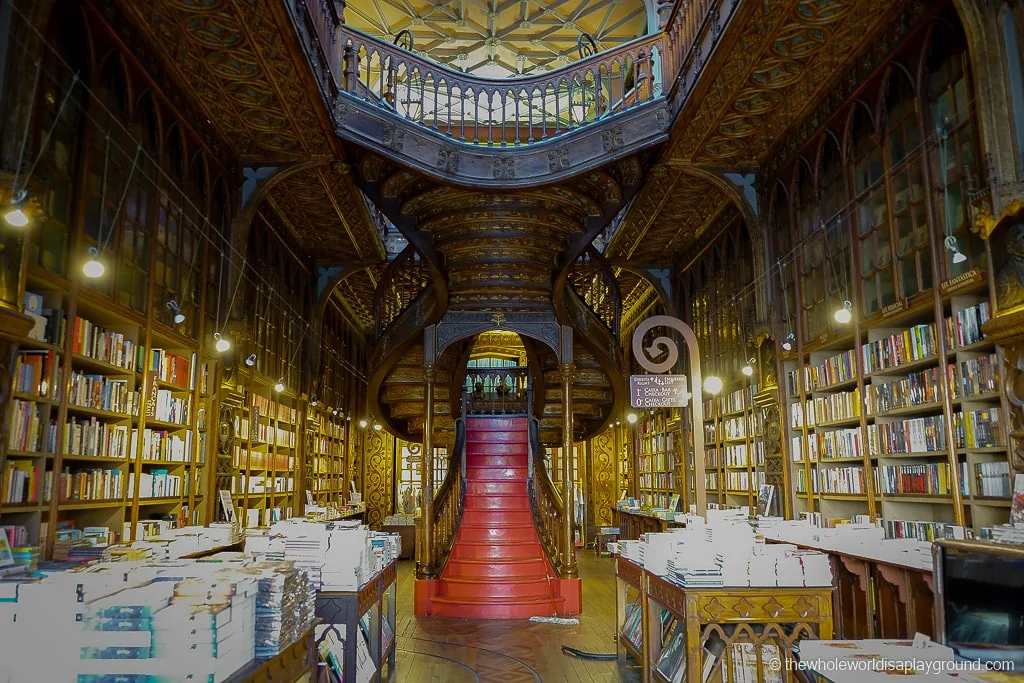 5 | Renting Eligibility
Most rental car companies require drivers to be at least 18 and to have held their license for more than one year. Drivers under 25 may be restricted from renting some vehicle types (e.g. convertibles and larger vehicles) and some companies may impose a surcharge for renters aged under 25.
Renting a Car in Portugal tip: rental eligibility is specified in the the rental requirements from your car rental company so make sure to check these prior to reserving your car
6 | One Way Rentals
Depending on your planned itinerary in Portugal you may consider flying into Lisbon and out of Porto or vice versa. One-way rentals are easy in Portugal and the extra charge is not significant compared to the extra driving required if you do a looped itinerary.
On our last trip, we hired our car from Avis in Lisbon and dropped it off at Porto airport. We found the small additional charge was worth not having to drive the 3 hours back to Lisbon from Porto and our flight home was cheaper from Porto!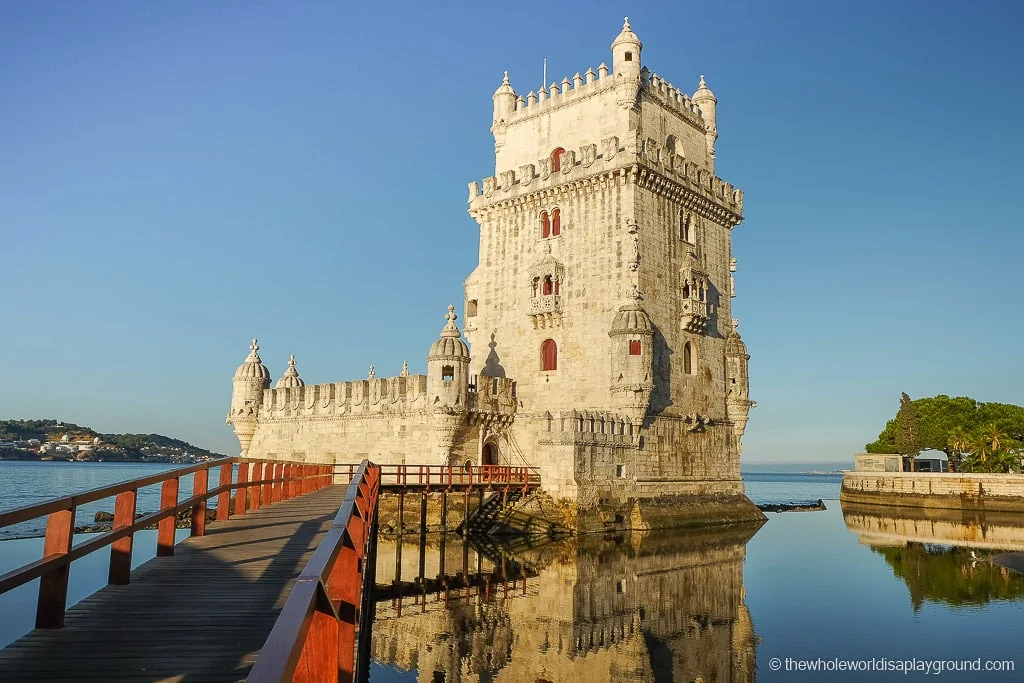 7 | Parking
Parking is something to consider when renting a car in Portugal, especially if you plan on spending any length of time in Lisbon or Porto – in the cities you'll need to budget for parking costs on your trip.
We used a combination of street and garage parking and it was really useful to have our car for a quick day or half-day trip from the city.
City Parking
Street Parking: Free parking does exist in Porto and Lisbon, however finding some will likely prove almost impossible for a tourist! Instead, most street parking in Porto and Lisbon is paid for and operated via coin-based meters. Hourly rates vary from €0.80 per hour to €3 per hour depending on the area.
Free parking is available in some marked areas between approx 7pm and 9am (you'll need to check the street signs as they can vary). We used this for overnight parking and were able to grab a spot outside our hotel.
If you are parking on the street you must park in the same direction as the flow of the traffic.
Parking Garages:
If you need to park your car in either city for a full day/overnight it's worth looking a parking garage options in the cities. Most parking garages offer hourly and max daily rates so you'll know how much it will cost before you commit to parking there.
Renting a car in Portugal tip: Most hotels will have recommended parking garages but it pays to do some research yourself. We found a a garage close to our hotel in Lisbon that was cheaper than the hotel recommendation and just as easy to access.
Outside the Cities
Parking is a much simpler affair in the small towns around Portugal. Some of the larger towns had paid street parking but we were easily able to find parking for an hour or so while we stopped.
There was ample free parking at all the UNESCO World Heritage Sites and attractions that we visited.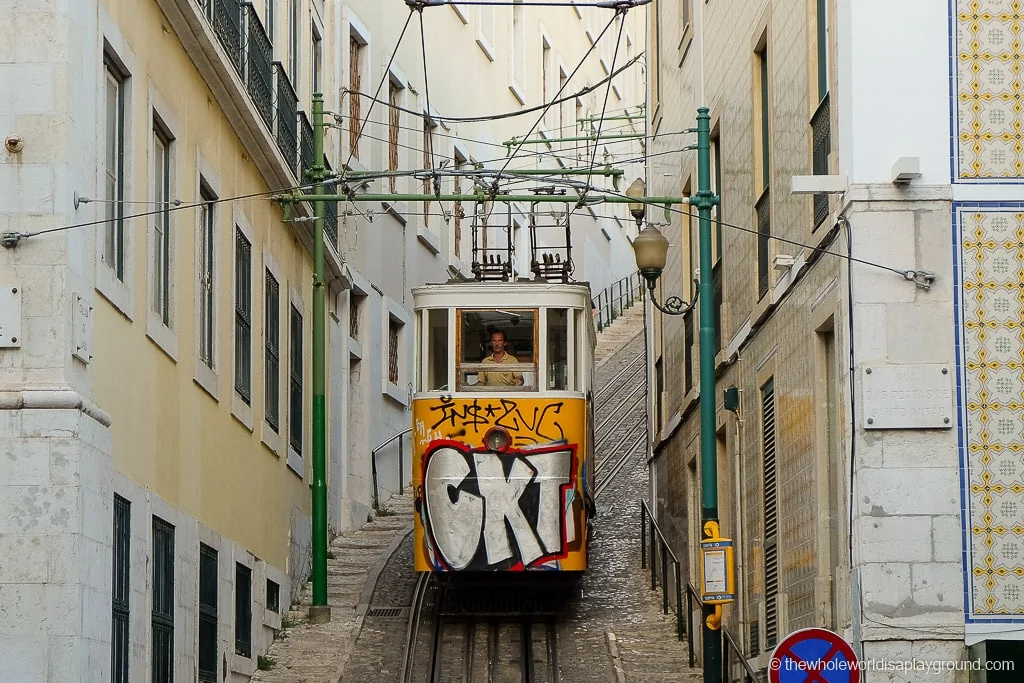 7 | Drive on the right-hand side
Similar to most European countries and the USA, driving is on the right-hand side of the road in Portugal.
8 | Speed limits
The speed limits in Portugal are similar to most countries in Europe. The general speed limits are as below but make sure to check the speed limits at the time of your visit:
Note: always base the speed limit off the actual road signage as it may differ
Urban areas: 50km/h
Regional roads: 90 or 100 km/h depending on the road signage
Motorways: min 50km/h and max 120km/h
Motorists who have held a driving licence for less than one year must not exceed 90 km/h or any lower speed limit set for the specific road.
9 | Driving Style
We found driving in Portugal to be safe and easy. Other drivers in Portugal were generally very courteous and adhered to the road rules. One thing to be cautious of is the variable use of indicators – make sure to leave ample space between you and the car in front!
10 | Documentation: Licence and International Drivers Permit
You'll need the standard documentation when renting a car in Portugal: a passport, a valid driving license, and a credit card. You must carry photographic proof of identity at all times.
Generally speaking, if your driver's license has a photo then you won't require an International Drivers Permit (IDP) but make sure to check the requirements for your own driving license.
Renting a Car in Portugal tip: An IDP is an official document that you use in conjunction with your driving licence. Basically, it is a translation of your actual driver's licence to a number of different languages. An IDP is easily obtained in your home country before you travel. You cannot get one after you leave your home country.
We didn't require an International driving license as we have a European driving license but we both have one which we renew every year for our travels.
11 | Tolls
The motorway system in Portugal is toll operated. Drivers can pay for tolls either in cash or via a transponder in your car. We had a transponder in our car (we checked when picking up the car) so it's worth asking the staff for one when you hire your car. It saves a lot of time and effort compared to paying by cash.
Renting a Car in Portugal tip: The transponder used in cars in Portugal for the tolls is called a Via Verde transponder. It's usually supplied with your rental car but make sure its active when you pick up your car if you intend to use it.
Your rental car company will simply add the toll charges to your final bill when you drop back the car and the transponder usually incurs a small daily rate.
Renting a car in Portugal tip: the motorway toll lanes that have the electronic toll stations are marked with a green V (V for Via Verde) and are usually on the left-hand side of the toll booths – only use these if you have the transponder in your rental.
12 | Motorways (Autoestrada)
Portugal has a very good road infrastructure of motorways or Autostrada as they are known locally. A four-lane highway connects Porto and Lisbon and two-lane highways connect most of the major towns and cities across the country. Travel times around the country are predictable and fast.
Renting a Car in Portugal tip: If you see a car behind you on the motorway indicting you it means the driver wants to overtake. It can feel a little like you are being tailgated so take the prompt to move lanes when it is safe to do so.
Similar to some other countries in Europe, slip roads and on-ramps to motorways in Portugal are relatively short so care is needed the first time you use them.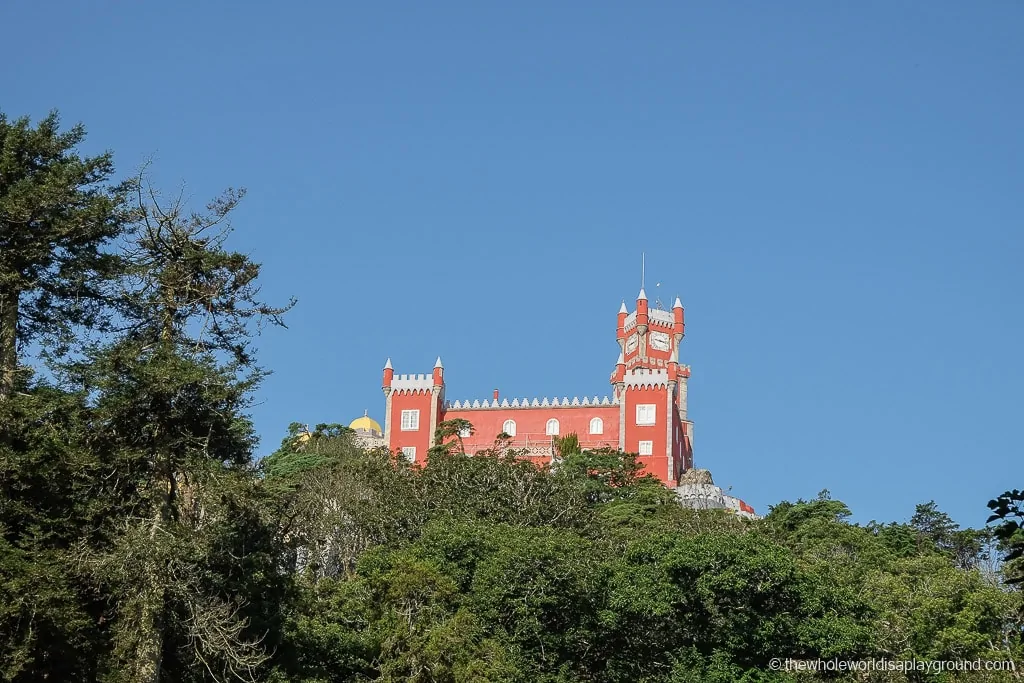 13 | Road quality
Overall the roads are excellent in Portugal. From the quieter regional roads to the tolled motorways Portugal has one of the best quality road systems that we've driven on in Europe.
14 | Traffic
Like any country, Portuguese roads can suffer from traffic. This is especially true in the cities of Porto and Lisbon where traffic can get heavy at peak times.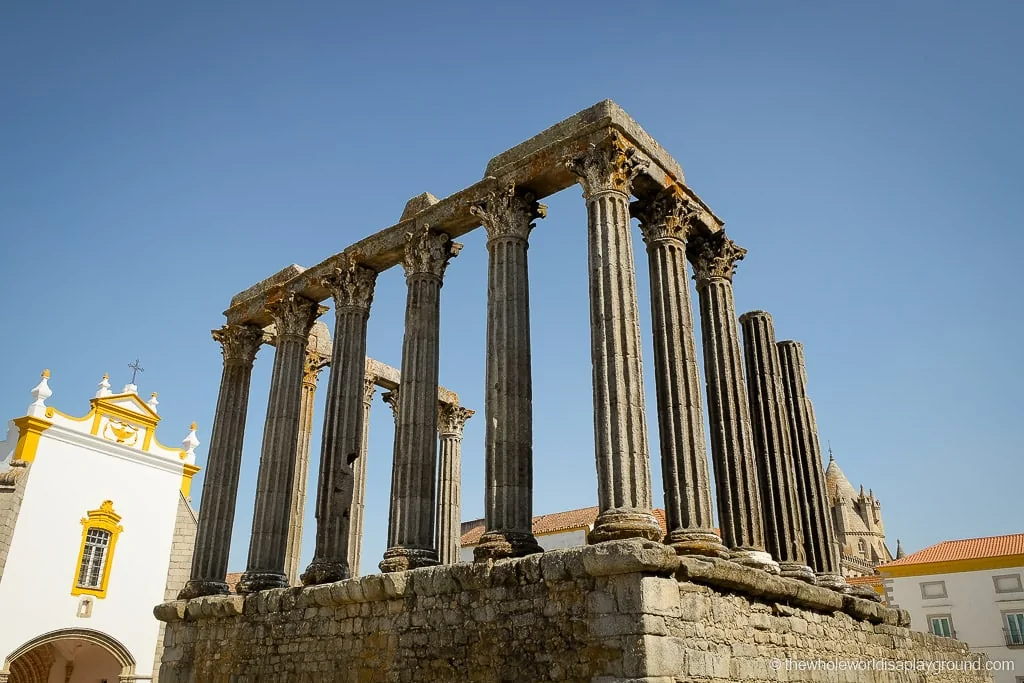 15 | Fuel
Most cars in Portugal are diesel so your rental car will likely be this. Diesel in Portugal is slightly more expensive than in other European countries – diesel currently retails at Portuguese stations for around €1.70 a liter ($1.90/liter).
Renting a Car in Portugal tip: There are lots of fuel stations so finding one should not be an issue. Some people have reported that some stations didn't accept debit or credit cards for fuel. We didn't experience this but it's worth having cash just in case.
16 | Some local laws to be aware of
When driving you must have reflective jackets, a warning triangle, and headlamp beam deflectors in the car. These are usually found in the car boot of your rental car with the spare wheel.
The use of dipped headlights is compulsory in poor daytime visibility and in tunnels. You must also remove your sunglasses when you are driving through a tunnel.
You must not pass on the right.
As per driving anywhere: mobile phone usage is prohibited when driving and do not drink and drive.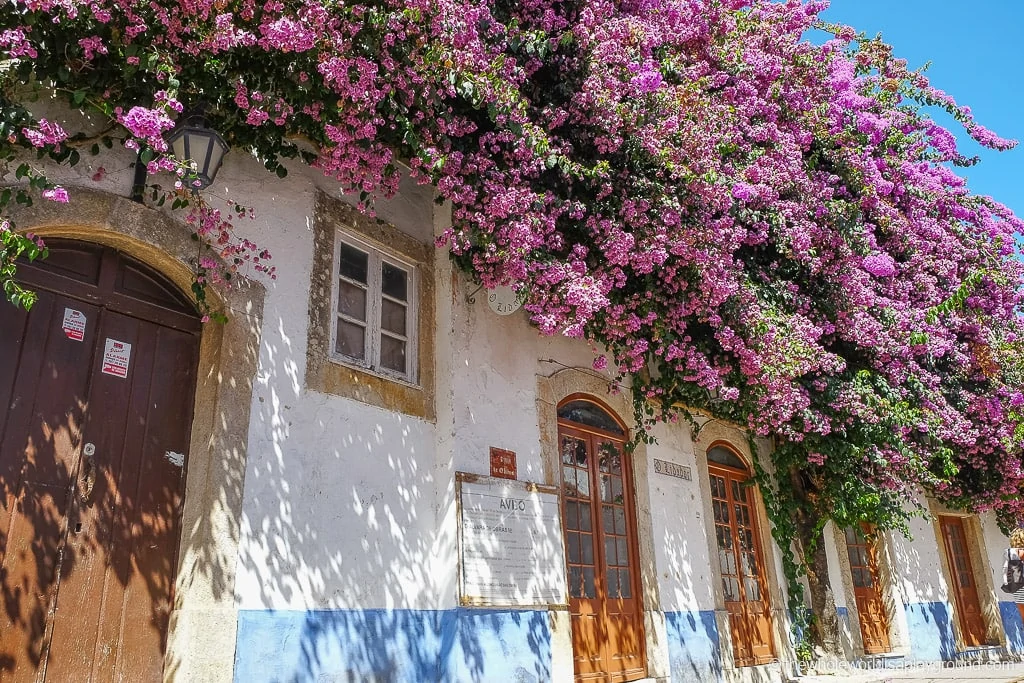 17 | Car Seats for babies and children
Children under the age of 12 and less than 150cm tall are not allowed to sit in the front seat and must be seated in an approved child seat in the rear seat of the car.
Renting a Car in Portgual tip: Any seat which is approved to UNR44 or R129 is ok to use in Portugal.