The Sheikh Zayed Grand Mosque is an elaborate and beautiful Abu Dhabi landmark. The stunning mosque is the largest in the UAE and features over 80 domes, 1,000 columns and 30 different types of marble. We visited early in the evening and enjoyed a spectacular sunset on one of our favourite Abu Dhabi days!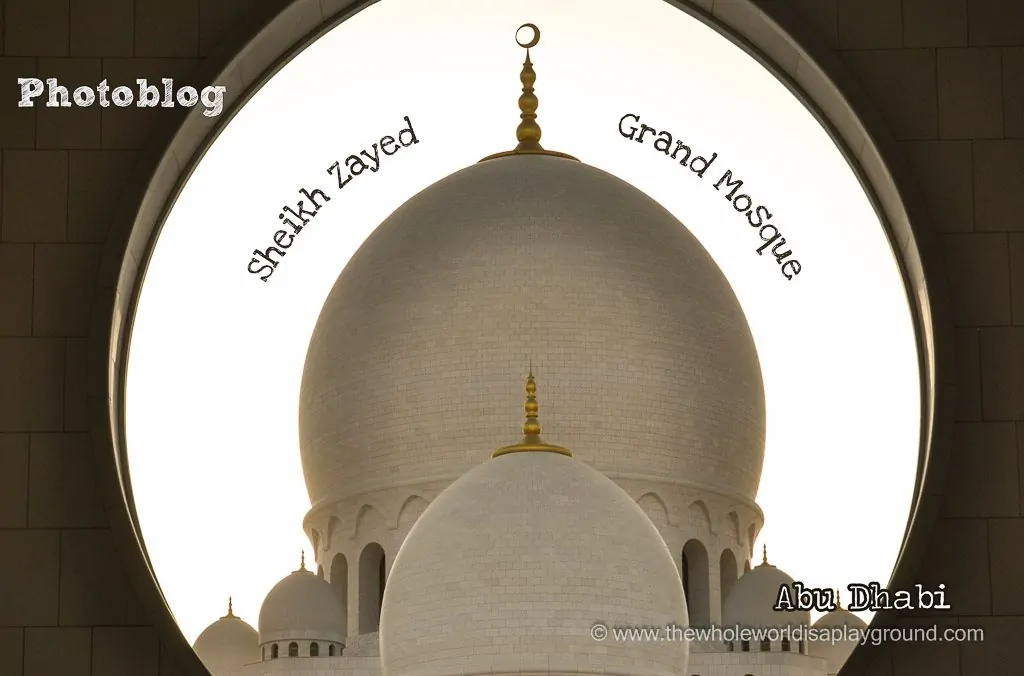 Entering the Grand Mosque


The Inner Courtyard





The Interior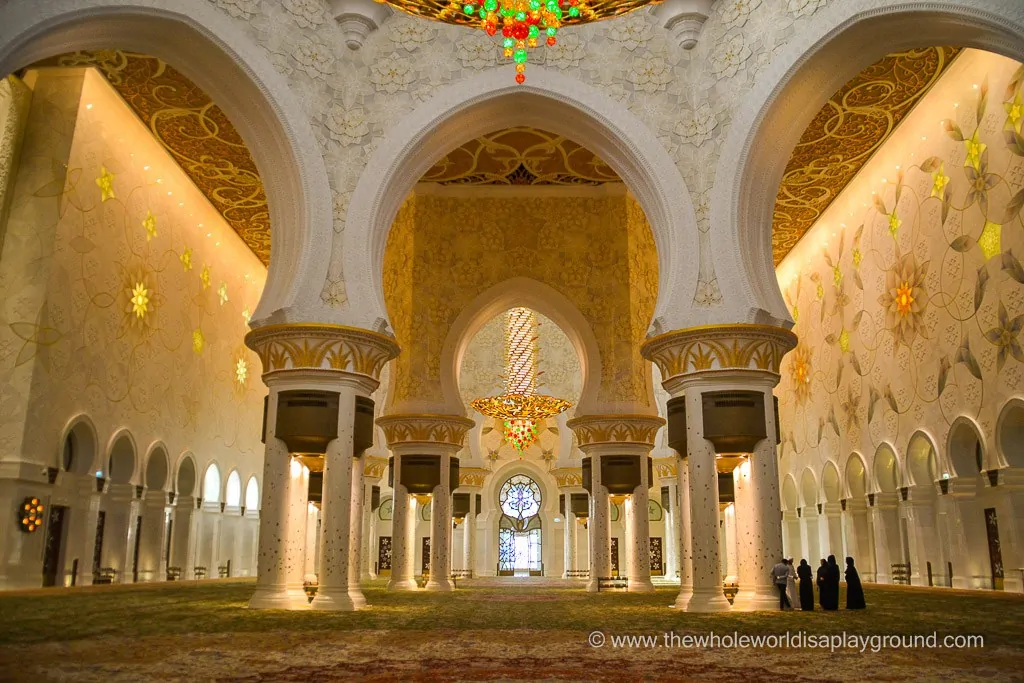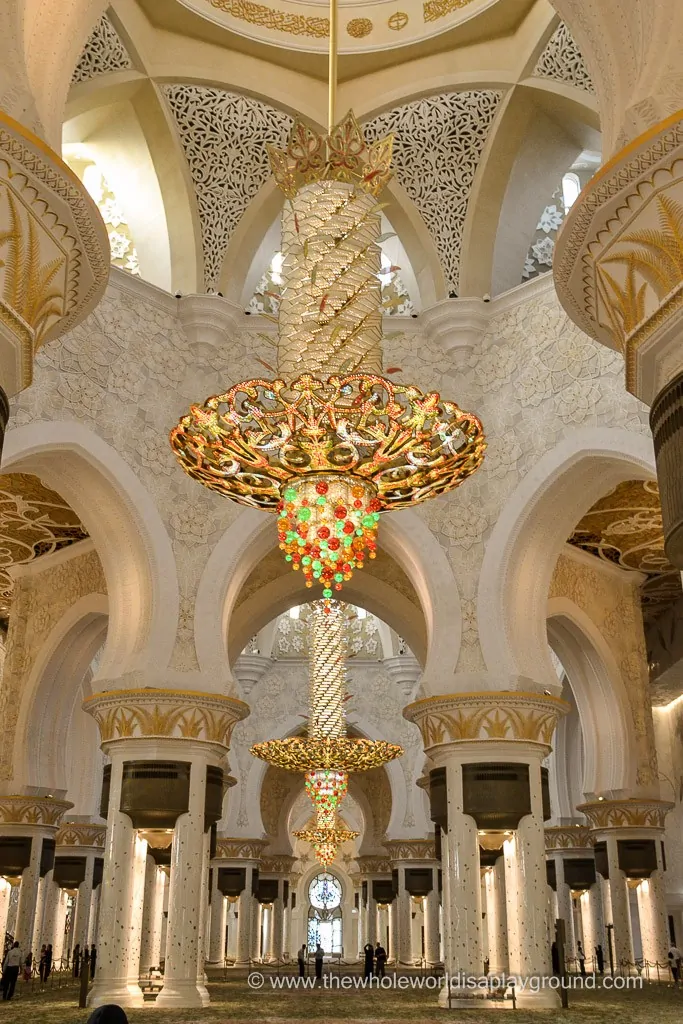 The Outer Courtyard


Sunset at the Sheikh Zayed Mosque, Abu Dhabi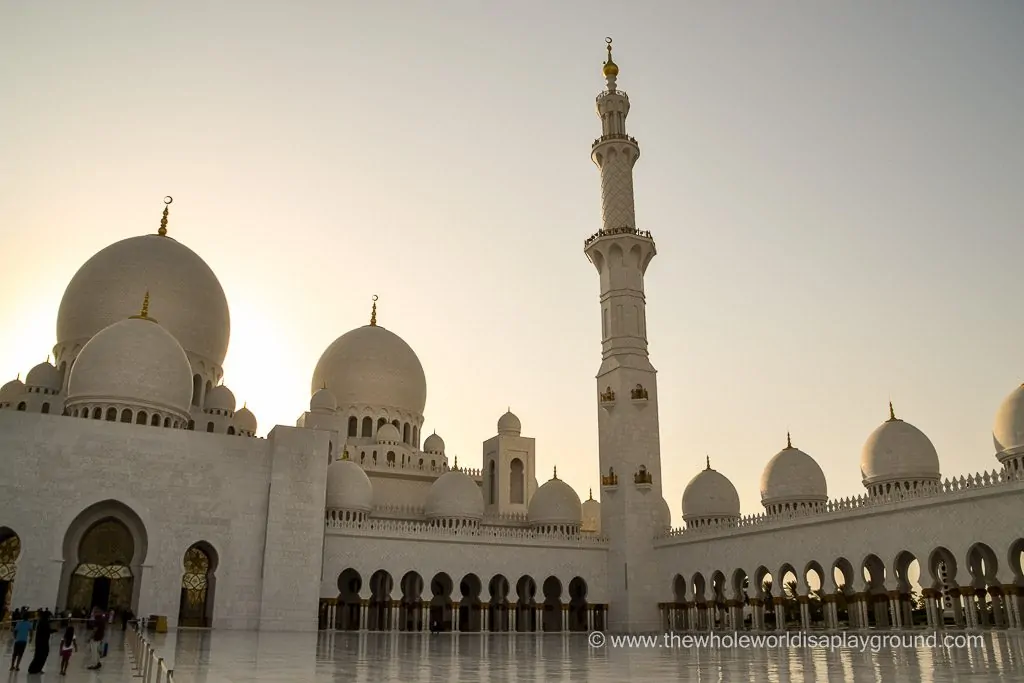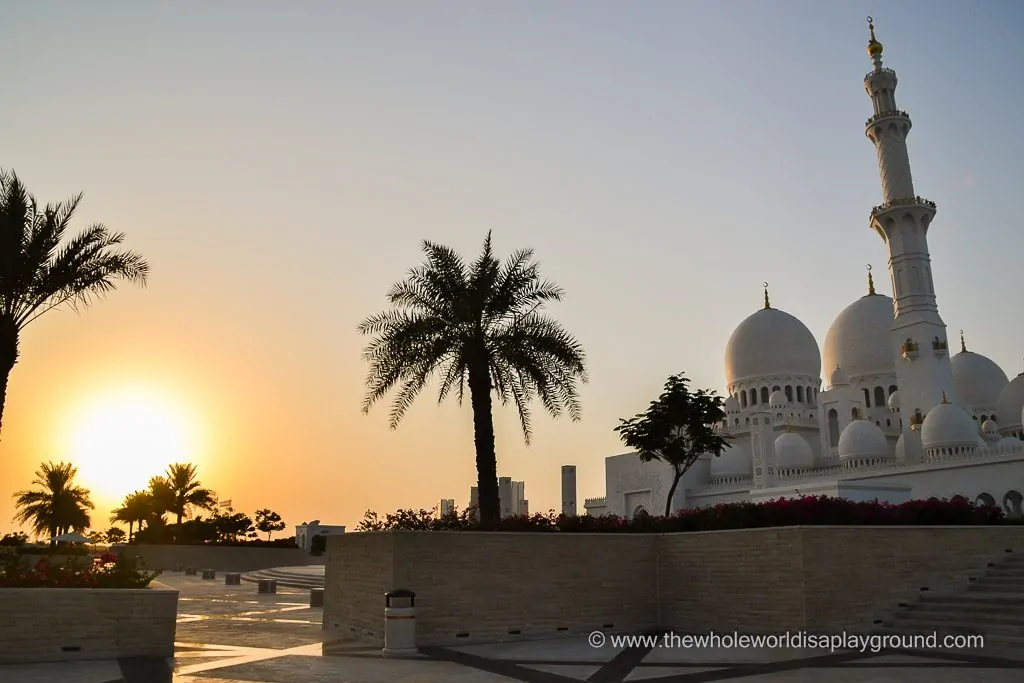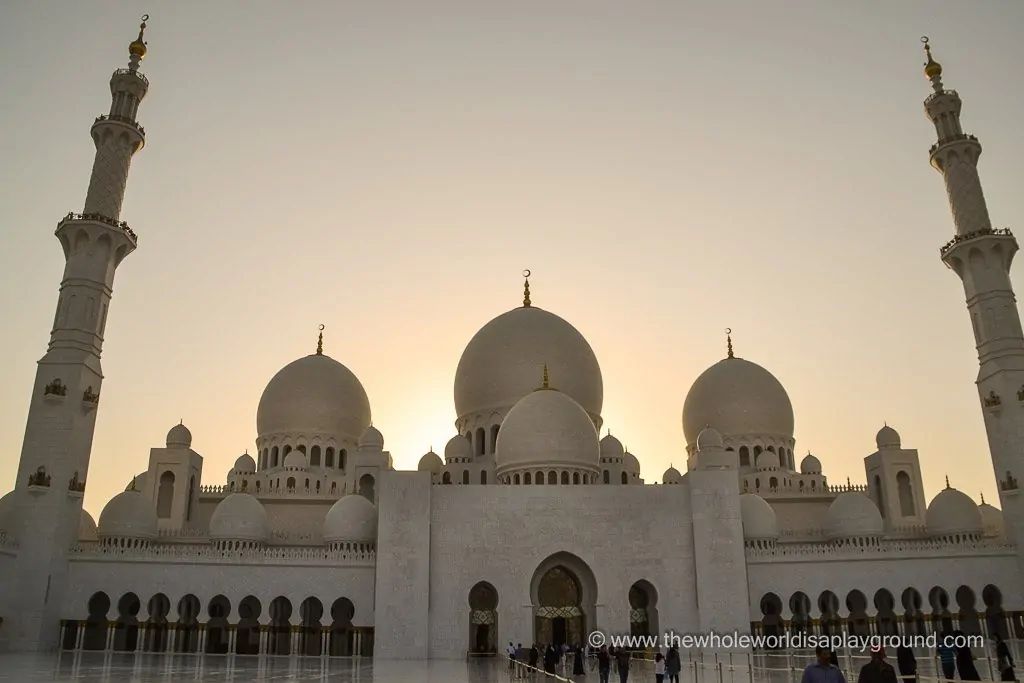 Sheikh Zayed Grand Mosque, Abu Dhabi
As well as the Sheikh Zayed Grand Mosque, Abu Dhabi has many other attractions. This 2 day Abu Dhabi itinerary will help with planning your Abu Dhabi trip.