We had a few hours to spare before boarding our Aer Lingus flight to Dublin from London Gatwick and decided to check out the Gatwick South Terminal No 1 Lounge which we were able to access with our Aer Lingus Gold Circle cards. I'm a big fan of some pre flight lounge relaxing and, as this was my first time passing through Gatwick, I was excited to see what was on offer!
The Lounge
The No 1 Lounge is split over two levels.
Downstairs houses the self service dining station, a full bar and a mixture of couches and dining areas.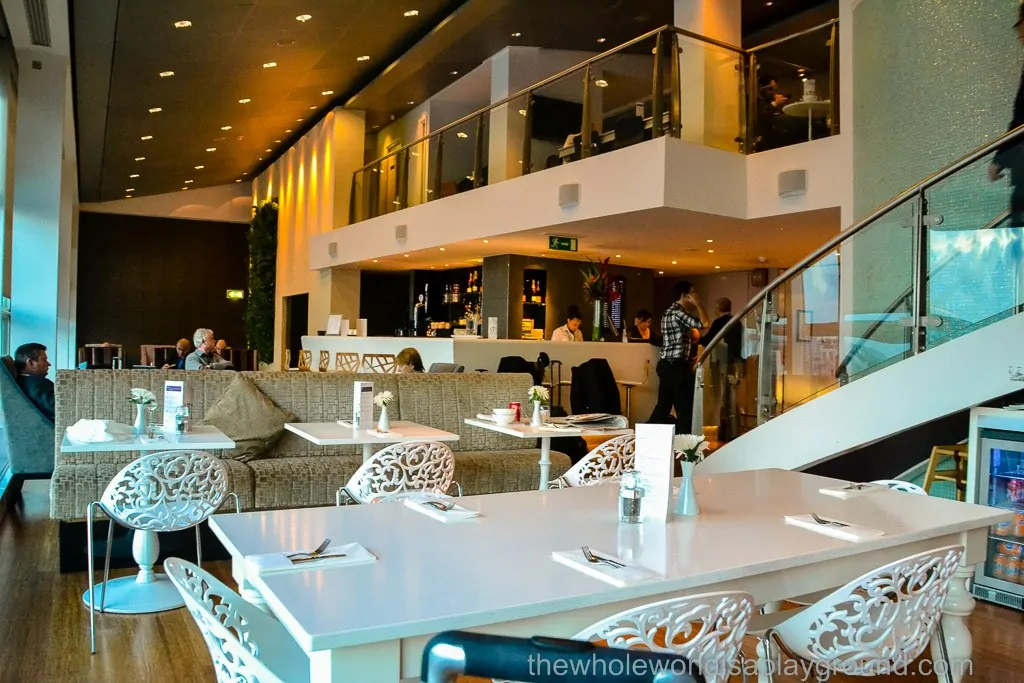 The upstairs mezzaine hosts additional seating options, two computer stations and and a small meeting space.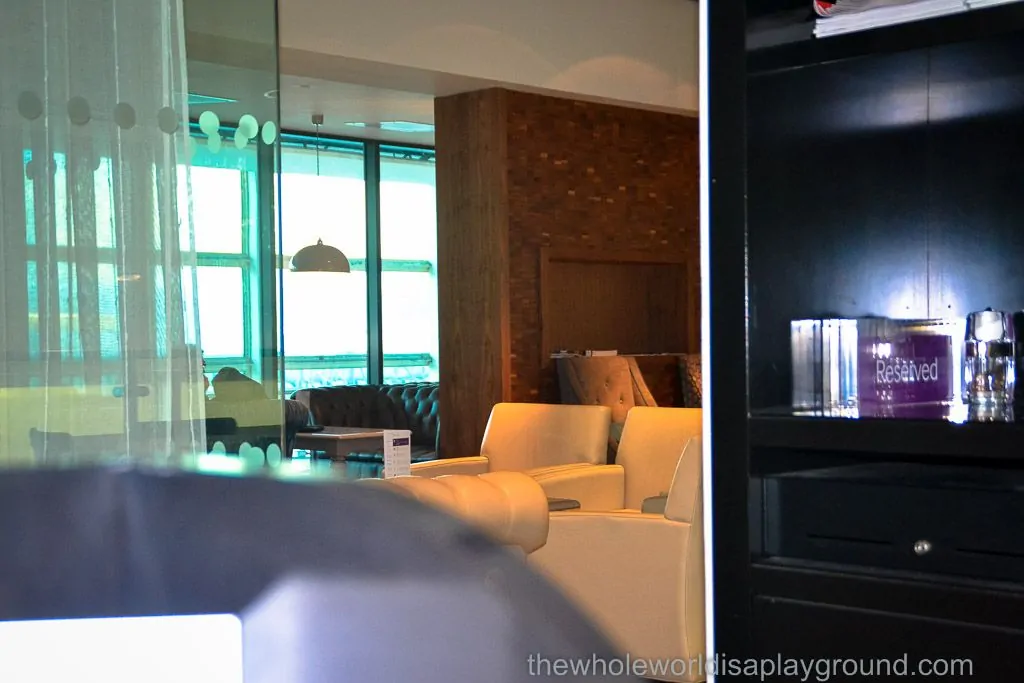 The lounge area overlooks the planes parked on the tarmac so it's the perfect location for some plane spotting. The view was cracking the evening we visited!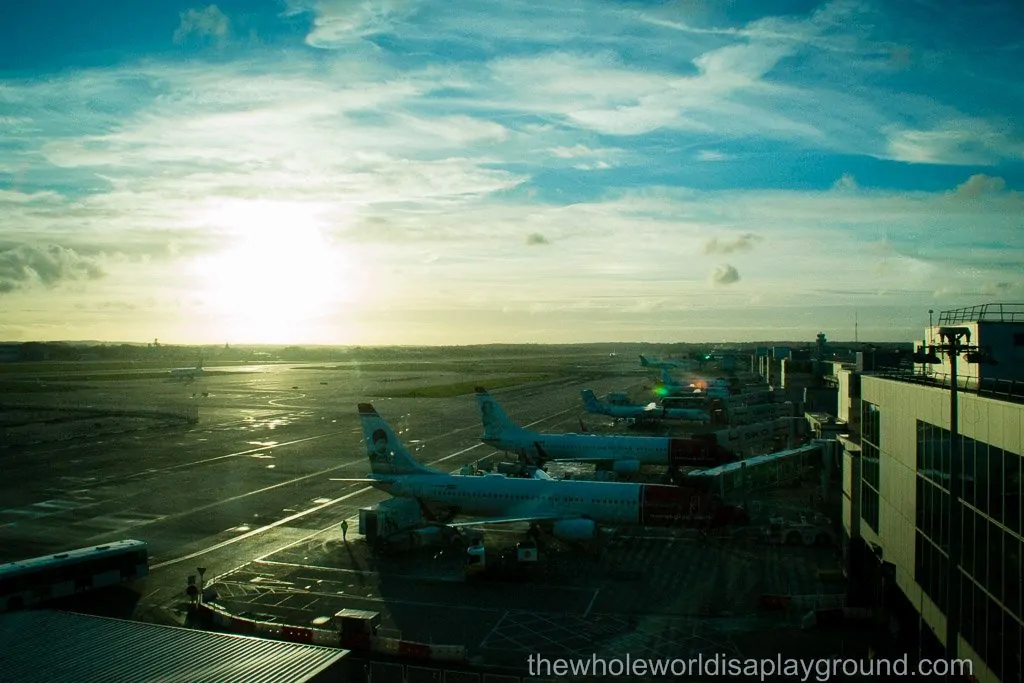 Priority Pass Lounges
A Priority Pass membership allows you to access Priority Pass lounges whoever you fly with no matter your class of travel. Anyone who flies regularly should seriously consider joining Priority Pass as their lounges significantly improve the travel experience. We love the app which allows you to check in at each lounge and overall the quality and availability of lounges around the world are very good. We've personally used Priority Pass for the past few years and highly recommend it.
There are three options available, standard, standard Plus and Prestige. We recommend the Prestige pass for frequent travellers (it's the one we use!) which offers unlimited visits throughout the year.
Click here to get your Priority Pass now!
Food and Drinks
From the kitchen
One complementary item from the kitchen is included with access to the lounge. After breakfast ends at 11 am the choice includes a fish and chip basket, a chicken tikka pot, a vegetable dal pot and farmhouse terrine. More substantial items such as burger and chips and lamb pie are available on an a la carte menu at an additional cost with the mains ranging from £8 to £12.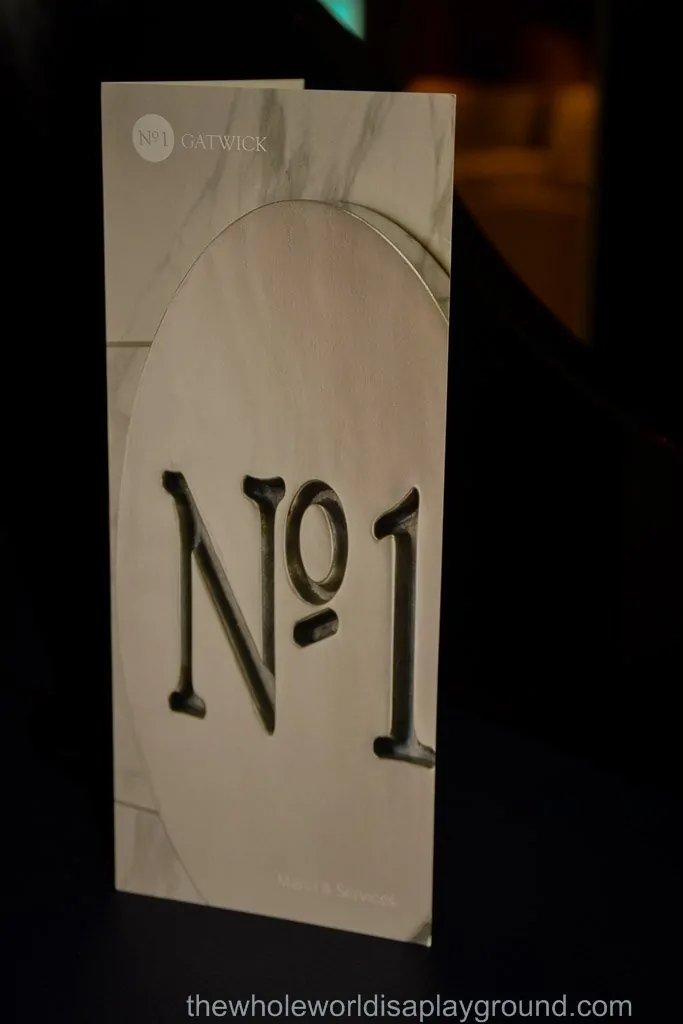 We opted for fish and chips and the farmhouse terrine. The food was served to the table and the presentation was very impressive given we were in an airport lounge!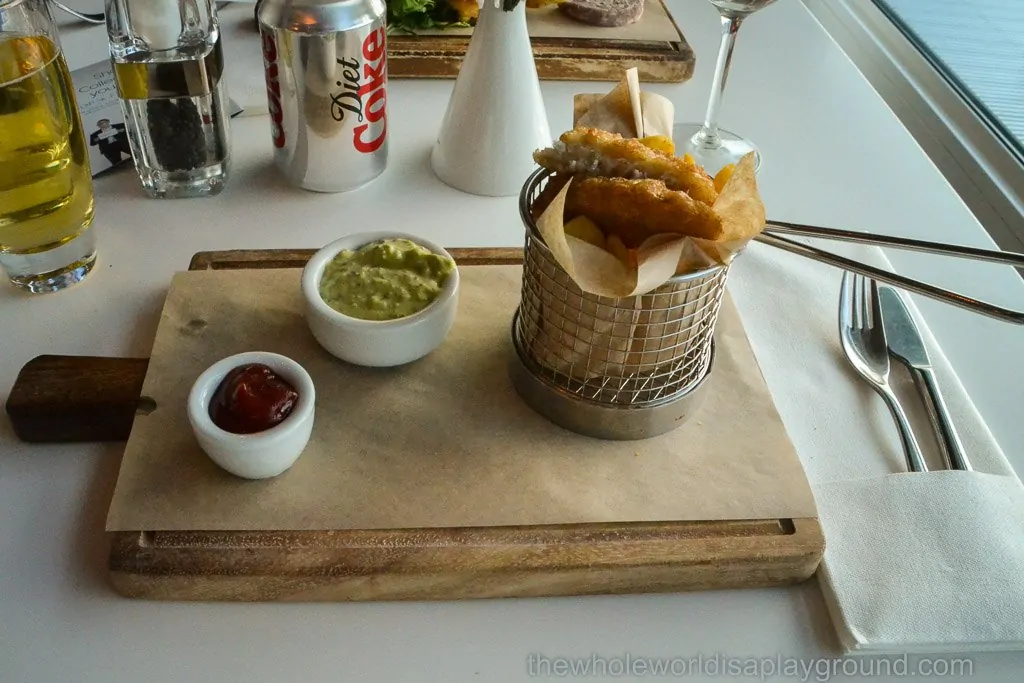 The portions are more akin to a starter size but the food was very tasty and it's a lovely bonus to order a la carte.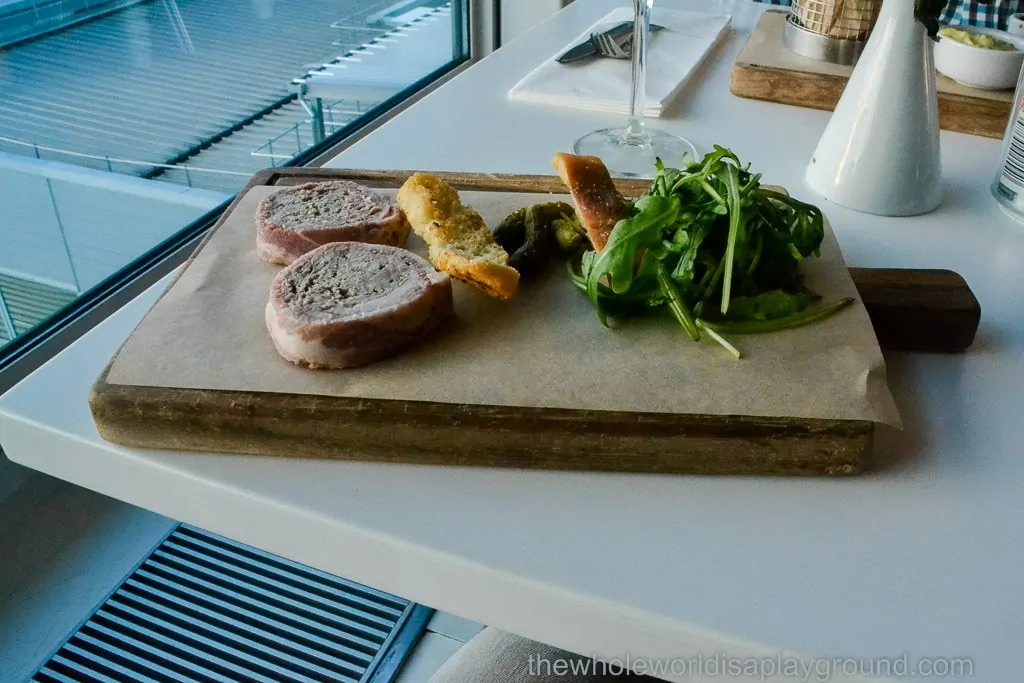 Self Service
The self service food pantry table offers a selection of soup, salads and cheeses as well as some cakes and muffins to satisty a sweet tooth.
Self service salads and cheeses: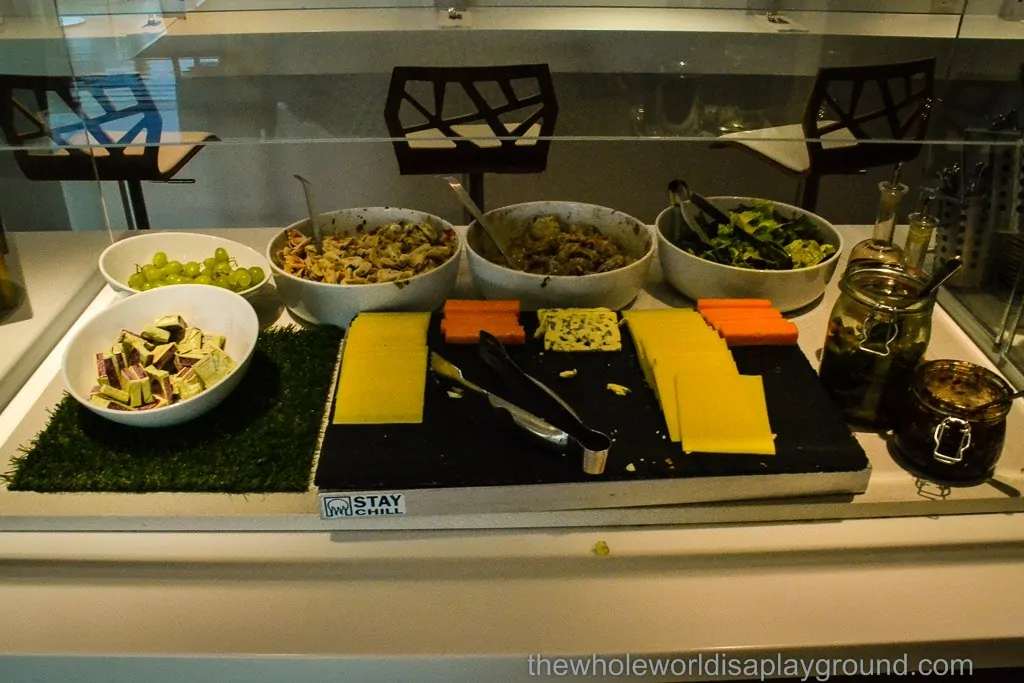 Self service breads and pastries: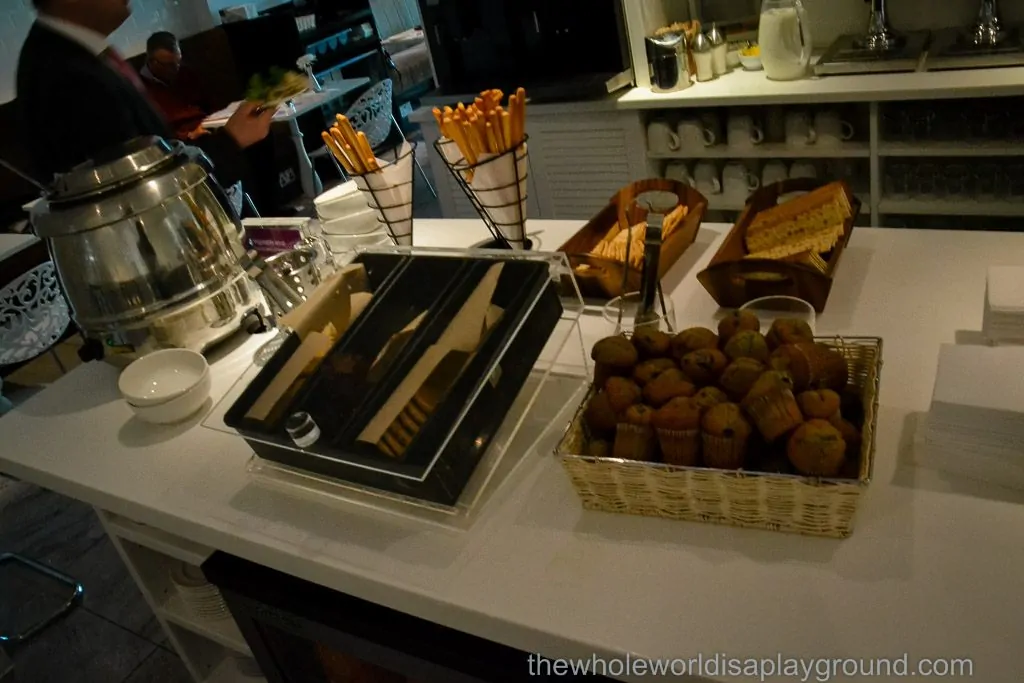 There were also fresh juices, a soda fountain and tea and coffee available.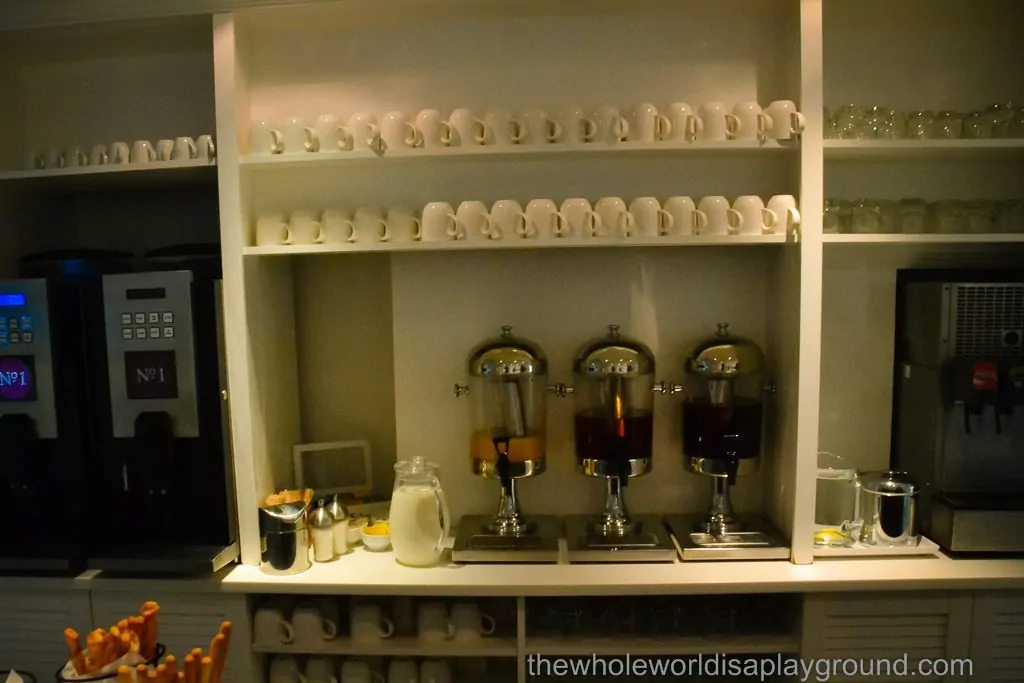 Drinks
Tea, coffee, soft drinks, juices and water are available at the self service area in the lounge. There is also a full bar downstairs and wine, beer and spirits are complementary. Champagne, sparkling wine and cocktails were listed at an additional cost but the prices seemed reasonable and I would be happy to splash out for a special occasion!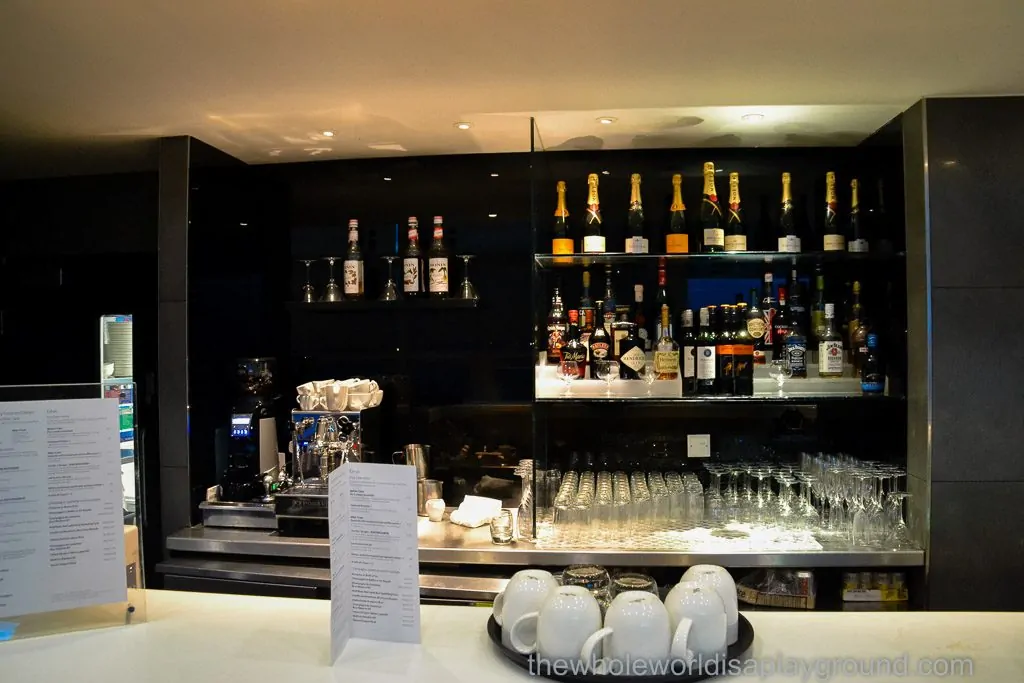 I loved the wine and beer selection. There were bottles of Corona (reminds me of my American days) and Tiger (reminds me of my travelling days) and it's nice to see a premium selection of bottled beer. I had a glass of white wine and the serving was generous and it was pleasant to drink.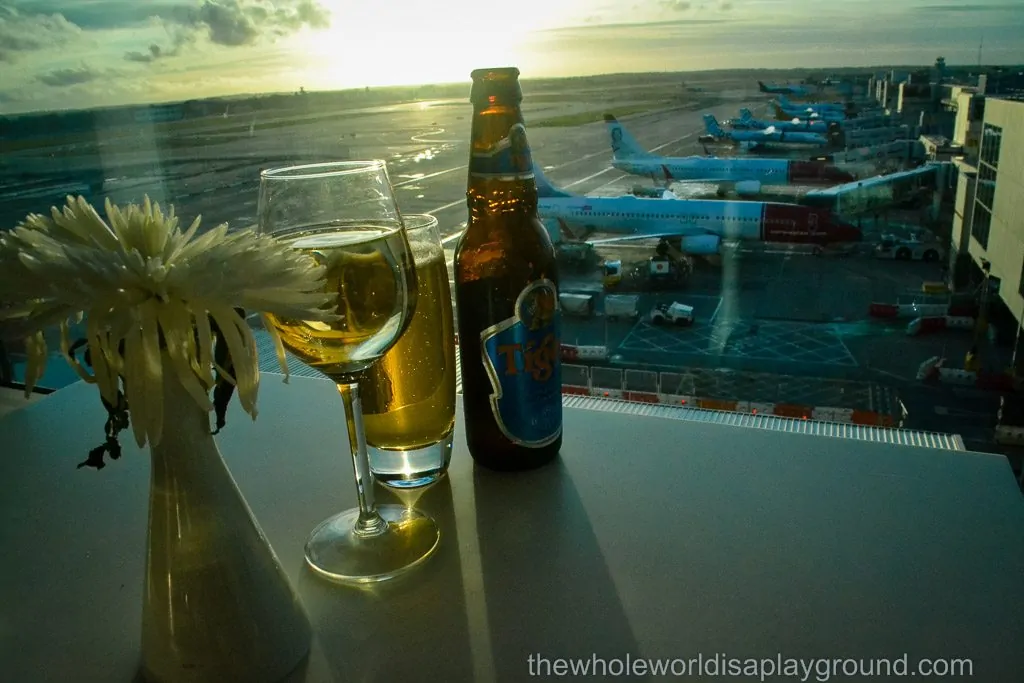 Facilities
Access to the lounge includes complimentary wi-fi and, bearing in mind that Gatwick airport does not provide free internet, this is definitely a massive advantage of access. There are shower facilities within the lounge.
For business travellers, there is a small meeting space which is adjacent to the computer stations with internet access on the upper level.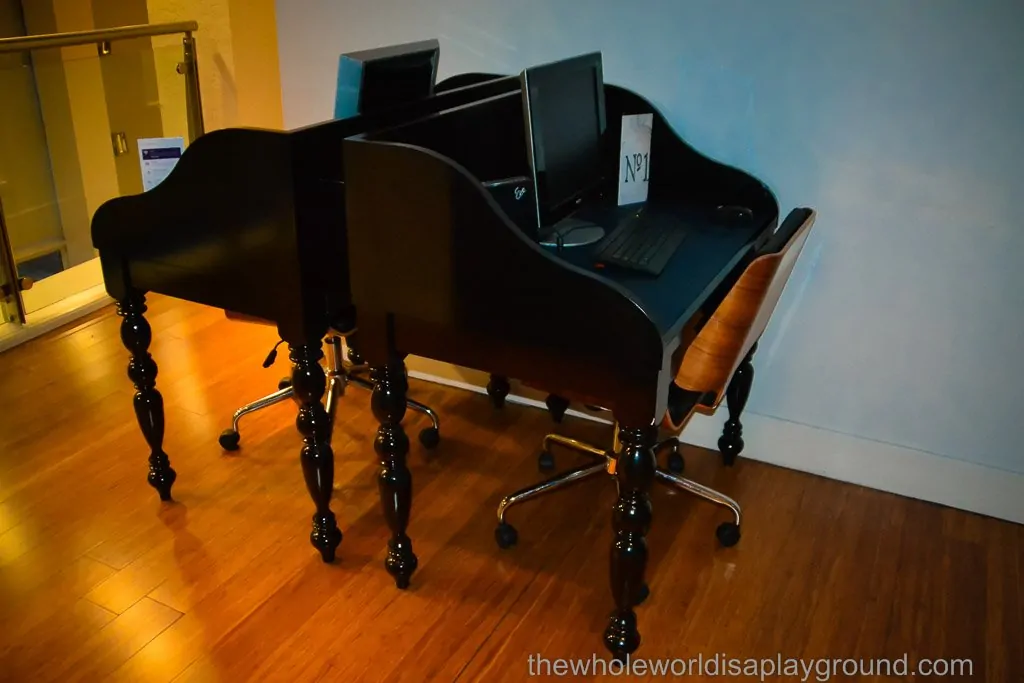 Overall
We were really impressed with the No 1 Lounge in the Gatwick South Terminal and it was a nice surprise to have access to such a well equipped lounge. The space was relaxing and the quality of the food and drinks very good. The staff were lovely and the lounge was kept really clean throughout the evening. Not a bad way to pass the time before our flight!
No 1 Lounge, South Terminal, London Gatwick
Lounge: Gatwick South No 1 Lounge
Access: We accessed the lounge with our Aer Lingus Gold Circle cards. Three hours entry can be purchased for £27.50 per adult (£22.50 prepay). The lounge welcomes members from a range of schemes subject to availability.
Opening Hours: 4:00am to 10:00pm