I think we lucked out on our New Zealand South Island campsites, we woke up to one amazing view after another. When we arrived in Picton on the South Island we were full of big plans to hit a few more places than we actually did but got sidetracked by the beauty of where we were and ended up extending our stay more than once at a few of our favourite stops!  Oh well, the only thing for it is to come back and do it all again!
Here's where we stayed on New Zealand South Island:
Pelorus Bridge Campground
An absolute gem of a DOC campsite, fully serviced with new kitchen and bathroom facilities and only 12 NZD per person per night.  There are two campsites on either side of the river, a powered and a non-powered site and a café/shop at the entrance.  We were in the non-powered site (apparently it is nicer) and it was really beautiful.  There are a few trails in the forest which are nice to explore and the river is good to swim in (I preferred the calm area across the road for swimming, I'm not sure how strong the current was beside the sites).  Some scenes from Lord of the Rings was filmed here so it's a treat for any LOTR fans.
One negative was that after a rain shower a 'few' wasps came out to play.  I huffed in the campervan while they circled menacingly but thankfully they gave up when it got dark.  My husband, on the other hand, was not at all bothered by the presence of the wasps and was perfectly happy. He's obviously a better man than me.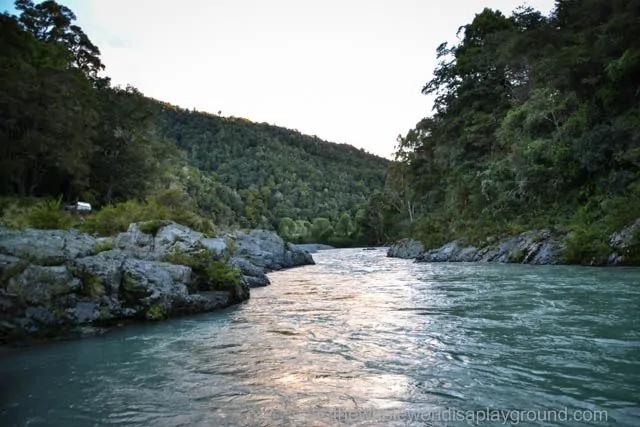 Mapua Leisure Park, Nelson
As luck would have it, we stumbled across the Maupa Leisure Park as we made our way to Abel Tasman.  The weather wasn't looking great in Abel Tasman and we had a day or two to wait it out before we headed up.  This was a big campsite but it was sectioned off really well so it felt like we were in a much smaller park.  We paid a little extra for a waterfront site and the view was really beautiful and well worth the extra.  The facilities were fine, really nothing remarkable.  We had amazing fish and chips at the Boatshed Café on site. Amazing!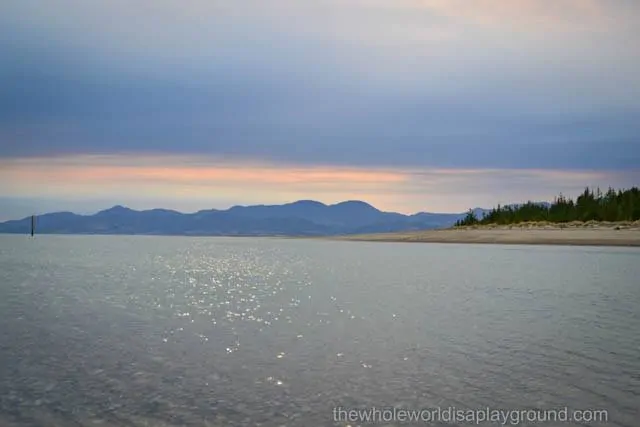 Apparently its clothes optional during February and March, maybe one for the calendar?!
Marahau Beach Camp, Marahau 
Marahau Beach Camp is located at the gateway to Abel Tasman and is across the road from the Marahau beachfront.  The campsite is small and was busy when we were there in peak season.  We were initially allocated a site in the middle of the park but we found it really crowded and asked for one along the perimeter which seemed a bit more spacious.  The paid showers are annoying as the price was quite steep anyway but not much you can do after a day at the beach expect grin and pay up!
When we rang to book a site we were told that we had to prebook an activity also to guarantee our booking.  We were intending to do one of the sea kayaking trips anyway but we didn't really appreciate having it as a condition of booking.  The facilities were fine overall.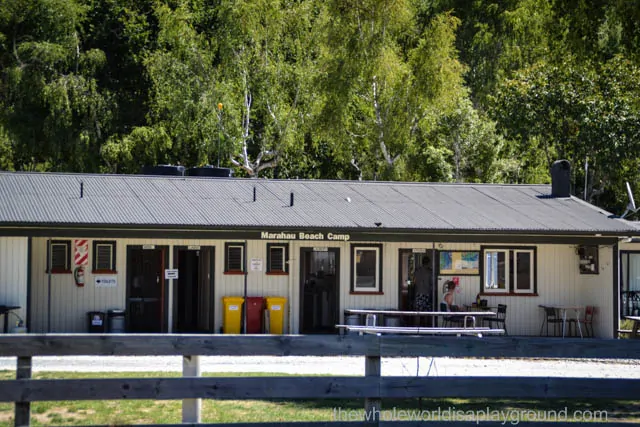 Pohara Beach Top 10 Holiday Park, Golden Bay
Some fellow travellers had recommended Golden Bay so we headed up after Abel Tasman and ended up spending a few extra nights there.  It's located at the top of the South Island and required driving through a long and windy road which took about three times longer than the GPS suggested! Still, we were rewarded for our dedication!
Another Top 10 park so on the pricey side but worth it for the beautiful Pohara beach which was accessible from the campsite.  We managed to get a beautiful, quiet site with a water view.  One side of the park seemed very busy but we were on the other, quieter, side which we felt made a huge difference.  Facilities were good but paid showers are, again, an annoyance.  It's not that the 50 cents is a massive amount of money but this campsite was already close to 50 NZD per night so it's reasonable to expect them to be included.
Another great fish and chip shop on site and a few pubs across the road.
The staff were excellent when a group rocked up and had rubbish music playing really loudly from their car radio (I know, I know, I'm old, what can I say?!).  It looked like a few people complained and the staff were down within minutes to sort it out.  Otherwise the park was really quiet and peaceful.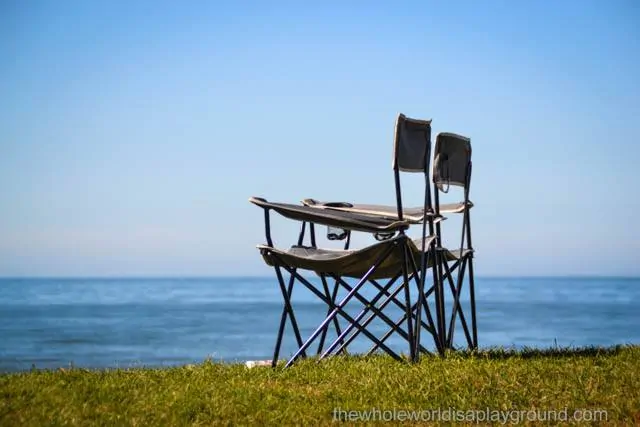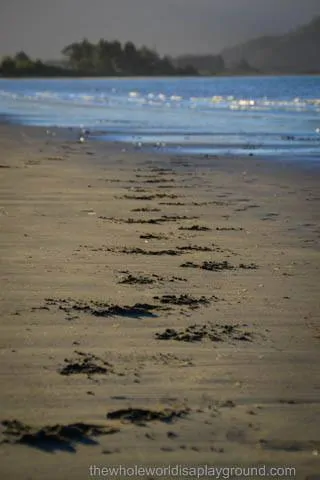 Punakaki Beach Camp, Punakaki 
We had heard about the Pancake Rocks and wanted a stop to check them out as we made our way down the west coast of the South Island.  The Punakaki Beach Camp was a great camp within walking distance of the rocks and the blowholes and the beach is accessible from the camp, a beautiful spot to watch the sunset. This camp site always reminds us of why we loved exploring New Zealand by campervan.
The facilities were clean and the laundry was priced a little lower than other campsites so we took advantage of this and caught up on washing!  There's no wifi on the site but there is a pub up the road if you need internet access.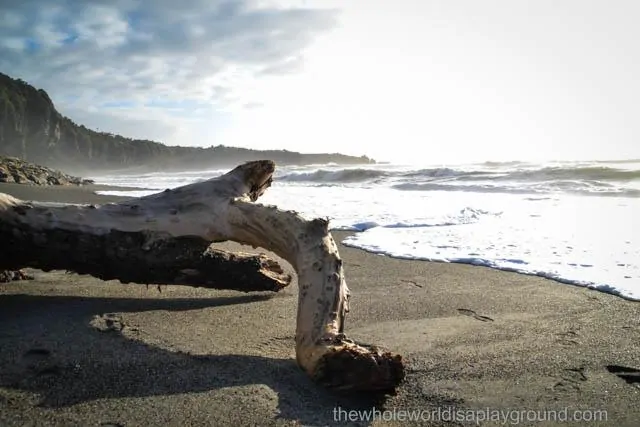 Lake Hawea Holiday Park, Lake Hawea 
We spotted this holiday park on the way to Lake Wanaka and decided to return after checking out some sites in Wanaka and not finding anything we loved.   It is located 15 minutes from Wanaka and an hour from Queenstown and has stunning lake and mountain views.  The park is large but there were plenty of quiet, sheltered areas to park up for the night.  The facilities were fine, again, nothing to write home about.  Apart from the miniature toilet which I didn't realize was for children.  It's lucky the fire brigade weren't needed.
We got a discount at this park for having a Jucy campervan rental.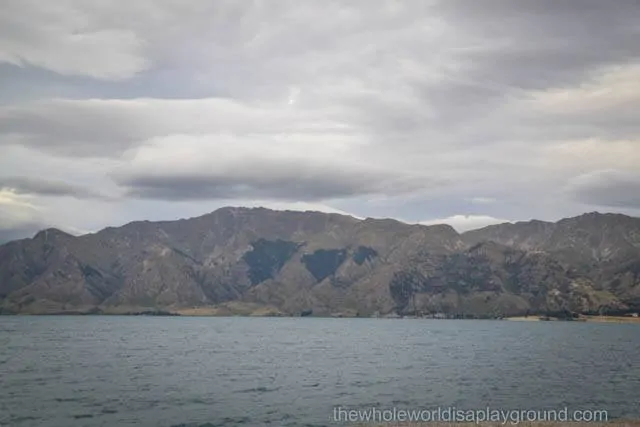 Fiordland Great Views Holiday Park, Te Anau 
Te Anau was our stopover to split the drive to Milford Sound.  The Fiordland Great Views Holiday Park looked perfect for us and while the facilities were good, there were some things that put me off the park.
The views from the park aren't that great but when we requested a site on the perimeter we were told it was extra and the sites, which looked quite spacious, were actually for two vans.  We ended up with a site in the middle, in an area surrounded by hedge and it was a nice spot.  We were paying by cash but the manager insisted on writing down our credit card details on a piece of paper.  We didn't encounter this at any other park when paying by cash and I wasn't really comfortable with someone taking a copy of my credit card details in this way. Finally, they gave you some kind of security fob that you have to deposit on leaving the park.  I think it works before a certain time but there was a hefty charge if we forgot to drop it and it seemed unnecessary.  It's fine for a stopover but was not as welcoming as the other parks we stayed at.
Again, we got a discount for having a Jucy campervan.
Milford Sound Lodge, Milford Sound 
Milford Sound Lodge is a weird one for camper vans.  It's located alongside a river and has lots of accommodation options.  We opted for the non powered site and it was basically a car park space. Like literally! There were cars parked tight on either side of us, we could have been in a supermarket carpark! The powered sites were a bit more spacious and individually marked out but we didn't want to pay the extra when we didn't need power.  The facilities were fine, it's a busy place so there might be a few minutes wait for showers.   Staff were really helpful when we wanted to book a kayaking trip.
It's a busy park and the only non DOC option so consider pre booking in peak season.
Born of Gold Holiday Park, Arrowtown
Arrowtown was another recommendation from fellow travellers and we decided to use this as our base for both Arrowtown and Queenstown.  It's well located for both and perfect for the wine trails in the surrounding areas and also the AJ Hackett Kawarau Bridge Bungee.
The park is quite large but the facilities are high quality.  There was an additional charge for the shower, please, won't they just include it in the price!  Otherwise, not a lot to note beside the location for activities.  We did walk back from Arrowtown at 10 p.m. on a Saturday night and it was SCARY!  I'm a girl, my husband wasn't exactly quaking in his boots but it was dark and quiet and I was happy when we got back to the campervan!  Not the park's fault and there are no campsites in the centre of Arrowtown, just one to be aware off.
Lake Tekapo Motels and Holiday Park, Lakeside Drive
The holiday park is set on a hill overlooking the Mackenzie basin of Lake Tekapo and offered beautiful views of the turquoise Lake Tekapo.  It's a large camp but sectioned off nicely so it doesn't feel too big or crowded.  There are Hot Pools and an Ice Skating Rink located next to the park, we didn't use them but they looked good.
Another pay per shower (expensive at 2 NZD for 10 minutes) and the bathroom closest to our site was unisex which I didn't mind.  Actually, I was quite pleased to have a 6 a.m. shower with my husband in the cubicle next door rather than flying solo in the wilderness!   More ducks came out to play, they definitely add to the fun!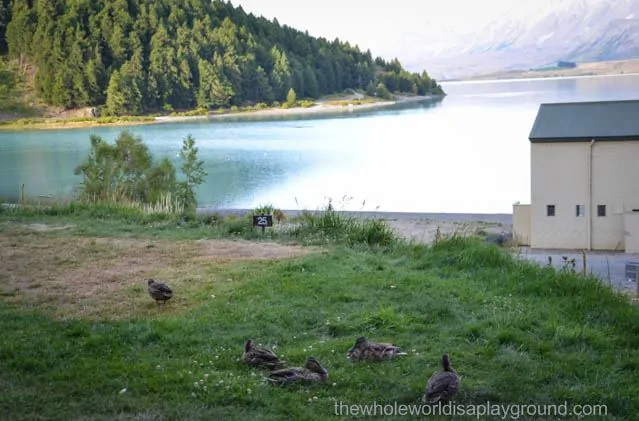 Akaroa Top 10 Holiday Park, Akaroa 
We arrived in Akaroa towards the end of our trip, full of plans to fit in one more spot before we went to Christchurch where we were catching our flight to Sydney.  We asked at front desk if we could check out the sites before we paid for the night (it was our last few days, we needed to make them count!).  We picked out a beautiful harbor view spot which cost a few dollars extra and settled in for the night.  And the next one! We didn't want to leave! The views were incredible from our camper van.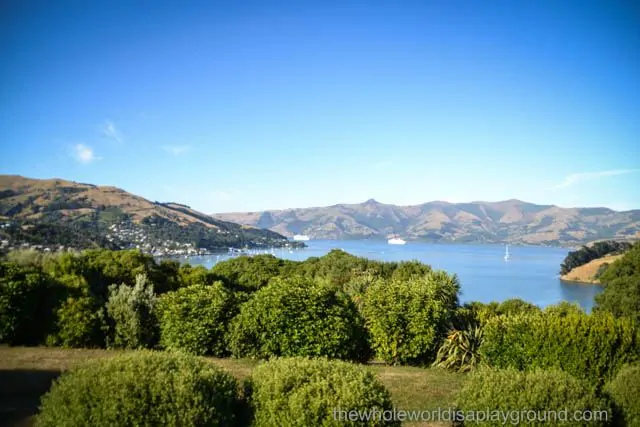 The facilities were good and very clean.  There was a swimming pool which was great for a dip on a hot day.  The park is located at the top of a hill so its an uphill trek on the way back from the harbour.  Good for the thighs I told myself!
North South Holiday Park, Christchurch, New Zealand 
We wanted a nice, chilled place for our final night so, after driving around a few parks in Christchurch, the North South Holiday Park was declared our favourite.  It's close to Christchurch airport so a good place to end up if you're flying somewhere or dropping off a camper van.   The sites were large and had picnic benches. We had plenty of space to clean out the camper van.
It's a large park but sectioned off well.  The facilities were fine and there was a swimming pool for a quick dip.  We found it a great choice for our last night and they also offered a discount for Jucy camper vans.
And the favourite camp site is….
It's too hard to decide on one! Golden Bay, Akaroa, Pelorus Bridge, Maupa and Punakaki were all firm favourites. If we had to choose the Golden Bay and Akaroa Top 10s are probably the trophy winners!
Read more about our New Zealand adventures