Cape Town is full to the brim of secret sights and unique things to do and, on our latest visit, we made it our mission to find the best of its hidden gems! From colourful beach huts to stunning viewpoints, here's our guide to 10 of the best and less well known tourist attractions in Cape Town!
1| Kloof Corner
With panoramic views of Lion's Head, Camps Bay and the city Kloof Corner is one of the best sunrise spots in Cape Town. It's sundowner view is not too shabby either!
Cape Town secret sights tip: Kloof Corner is a super easy 30 minute hike. Although extreme care is needed to avoid the steep drops be sure not to confuse it with the Kloof ridge hike which is one of the most challenging hikes on Table Mountain!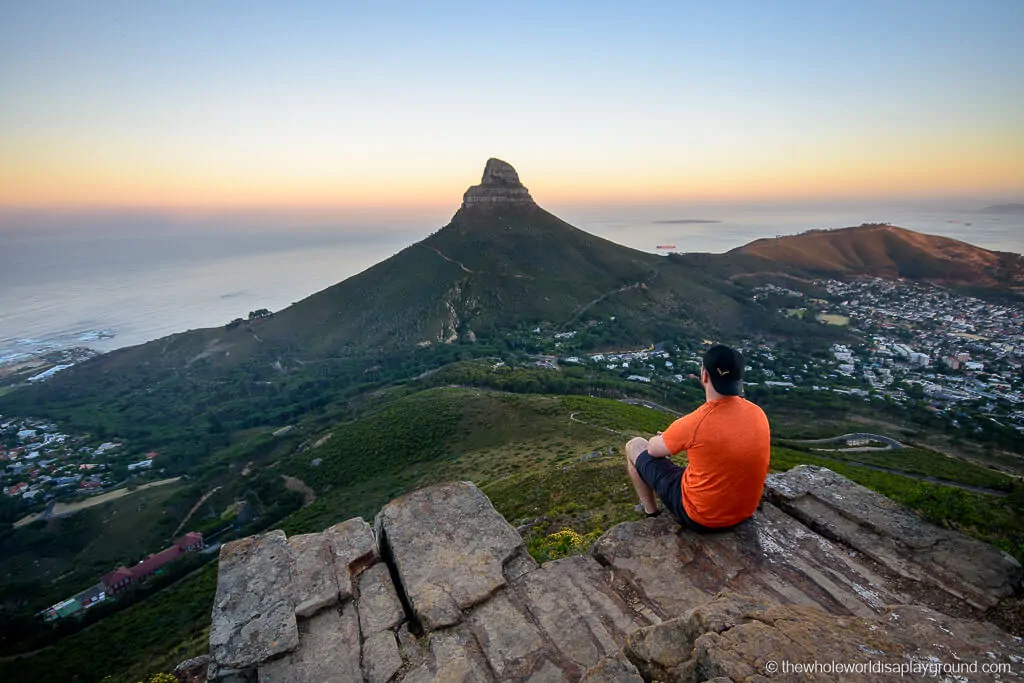 2 | Woodstock Street Art
On the slopes of Devi's Peak, Woodstock is a hip and gritty Cape Town neighbourhood where the tiny side streets hide colourful murals and fascinating street art. Woodstock is also home to the Old Biscuit Mill, now a collection of quirky shops and the setting for an unmissable Saturday morning food market.
Cape Town secret sights tip: Most of the street art is contained within a rectangle of streets enclosed by Albert Road and Victoria Road. Head west from Essex Street as a good starting point! We explored Woodstock in our rental car but if you prefer a tour check out this street art and township tour which takes in the Woodstock street art.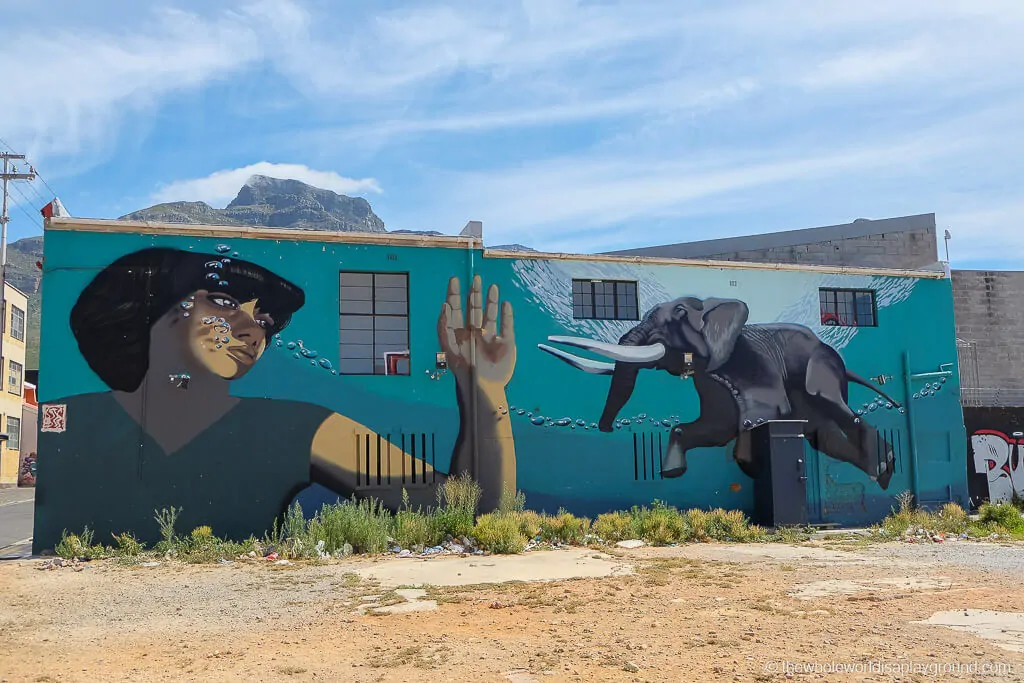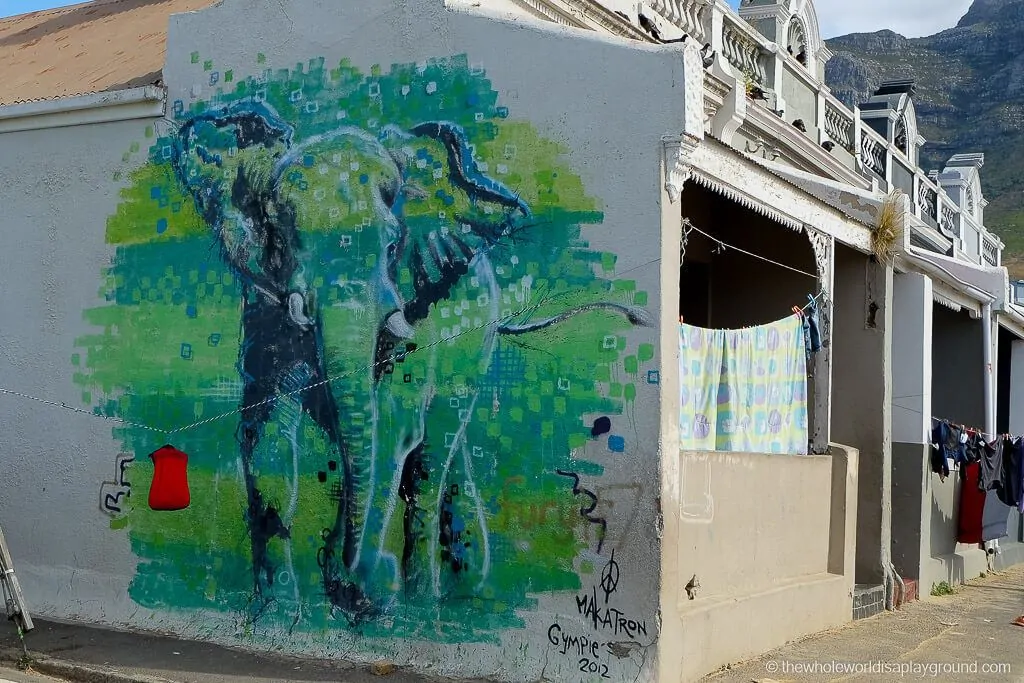 3 | Bo-Kaap
The colourful neighbourhood of Bo-Kaap in the Malay Quarter is a Cape Town must see. With its streets lined with brightly painted houses of all colours situated under the stunning backdrop of Table Mountain, Bo-Kaap is the perfect place for an afternoon walk to absorb the culture, sample the local food or partake in a cookery class. For tours of Bo-Kaap check out this walking tour which includes District 6 or, if you food is your thing, check out this food tasting tour.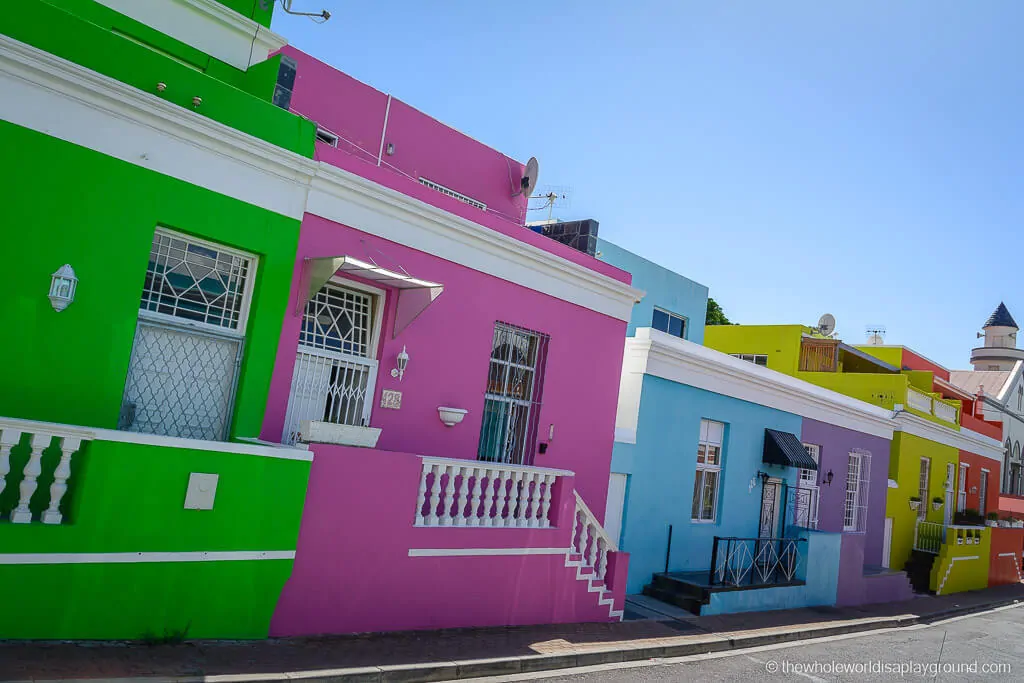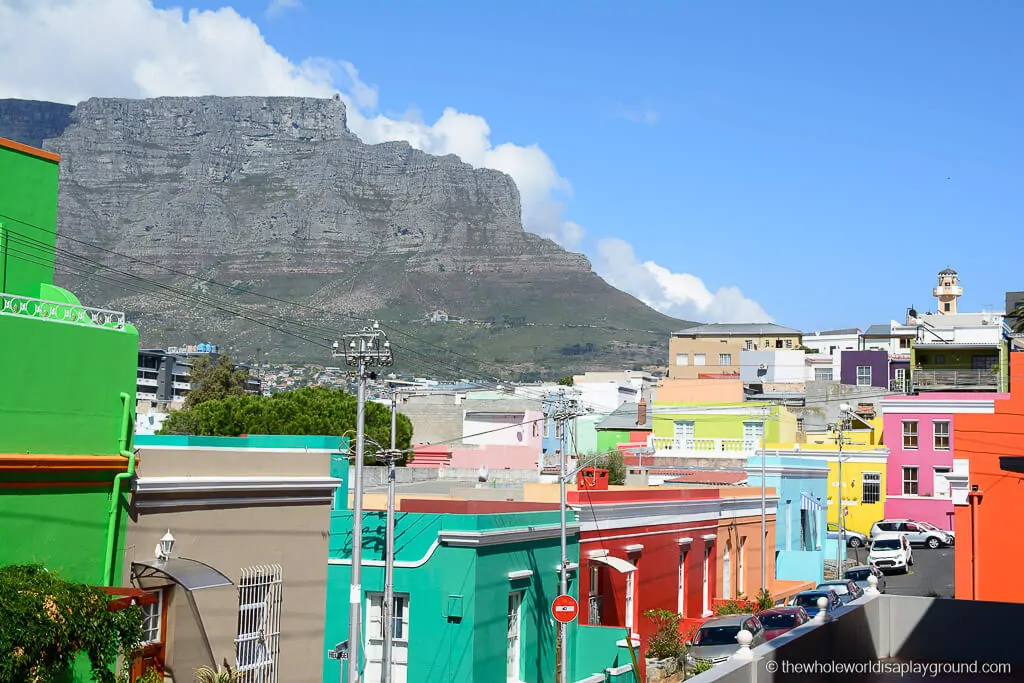 Where to stay in Cape Town
The Cape Town sights are spread across the city and its suburbs. Our favourite locations are the Waterfront for sightseeing, Camps Bay (swoon!) for views and Long Street when you want to be in the heart of the action. Here's our top hotel picks for a Cape Town stay:
Protea Waterfront Breakwater Lodge: we stayed at the Protea Waterfront Breakwater Lodge. This waterfront hotel is an excellent choice if you want a V&A location at a lower price. The rooms in the main hotel building were our favourites and we loved being two minutes walk from the waterfront – Check prices now!
POD Camps Bay: Camps Bay is a stunning Cape Town suburb within easy reach of the city and an awesome alternative to staying in Cape Town itself. The rooms are compact but gorgeous and the views are incredible with miles of ocean, a mountain backdrop and magical sunsets. – Check prices now!
Long Street Boutique Hotel: if you want to be in the middle of the action Long Street, surrounded by restaurants, shows, cafes and bars is a great option. This quirky hotel is a fab boutique choice for leisure travellers and is good value by Cape Town standards – Check prices now!
Click here for the best Cape Town hotel prices
4 | Stony Point Penguin Reserve
Located in Betty's Bay, a quaint seaside village an hour outside Cape Town, the Stony Point Penguin Reserve houses one of the largest African Penguin colonies in the world. Much less well known than its Boulder Beach counterpart, thousands of penguins go about their daily business, preening, waddling, minding their babies and mating.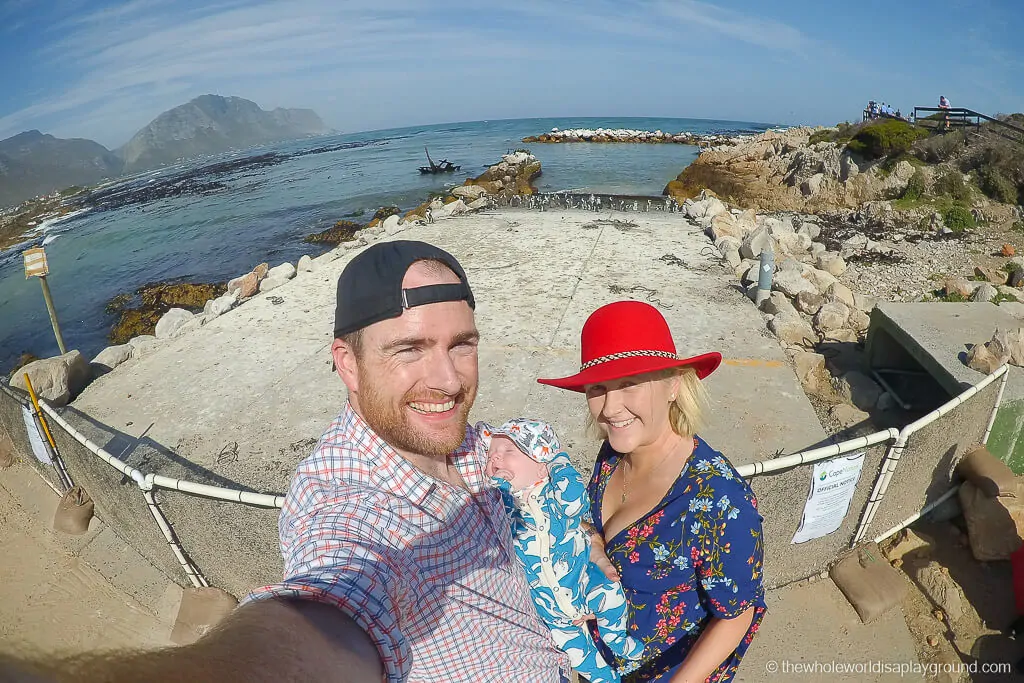 5 | Wally's Cave on Lion's Head
Lion's Head, an iconic Cape Town landmark boasting spectacular Table Mountain views, is a popular hike in the city. We'll let you in on a little Lion's Head secret: there are a number of hidden caves which have spectacular views of Table Mountain and make for great pictures! Wally's Cave is one of the most famous of the caves and is relatively easily accessible from the Lion's Head hiking path.
Cape Town secret sights tip: if you're planning on hiking Lion's Head click here to check out our guide on finding Wally's Cave.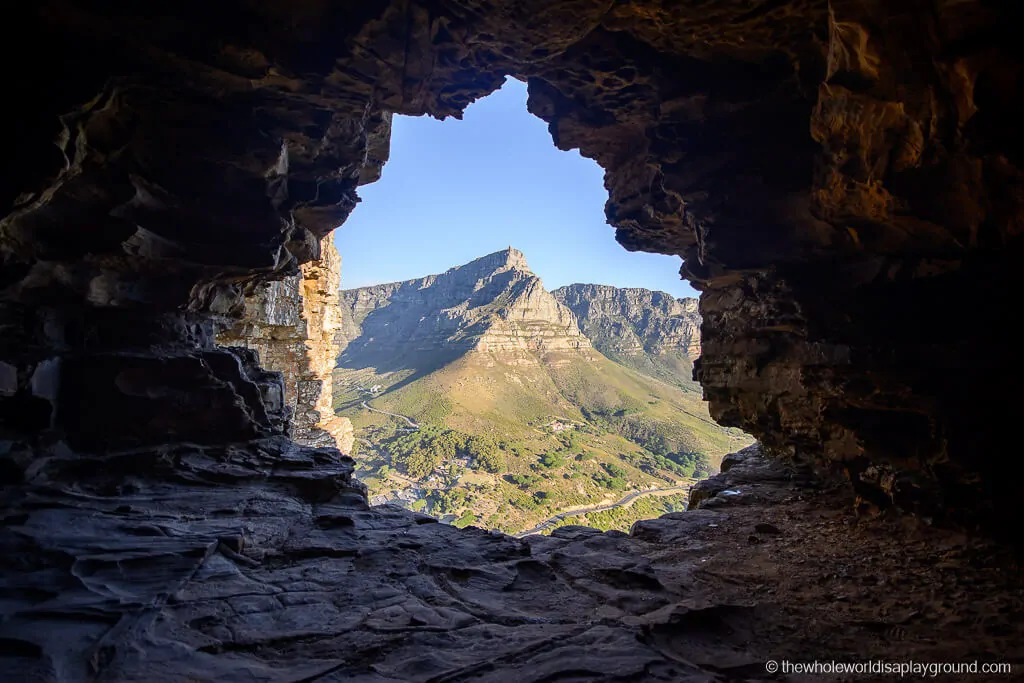 6 | Muizenberg Beach Huts
Take a step back in time in the beach side suburb of Cape Town, Muizenberg is best known for its white sandy beach and the very retro, brightly coloured beach huts which adorn it.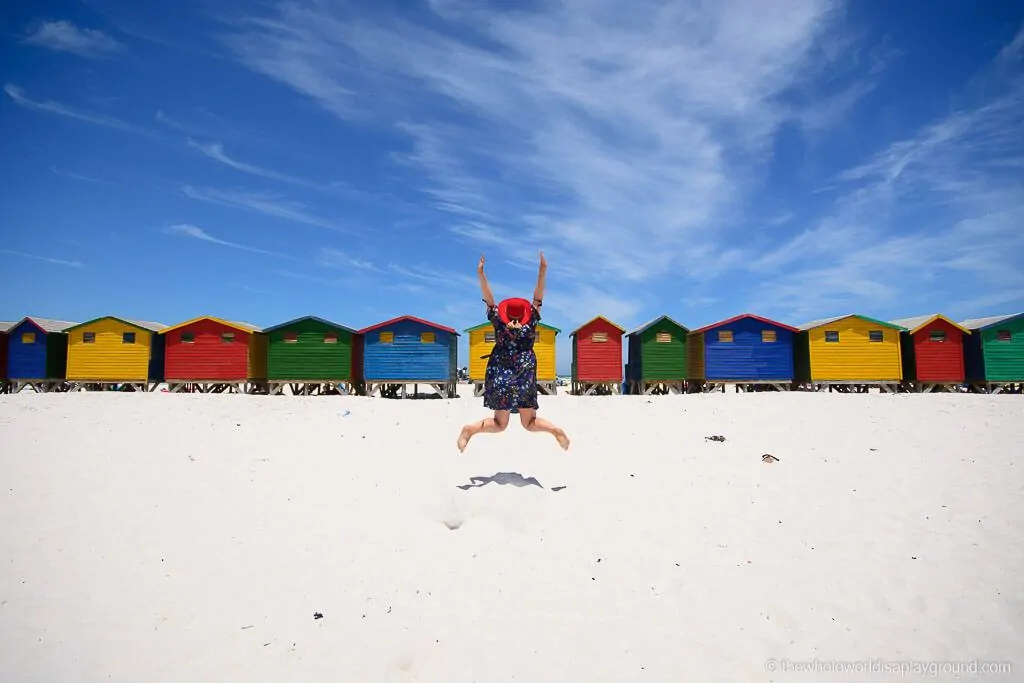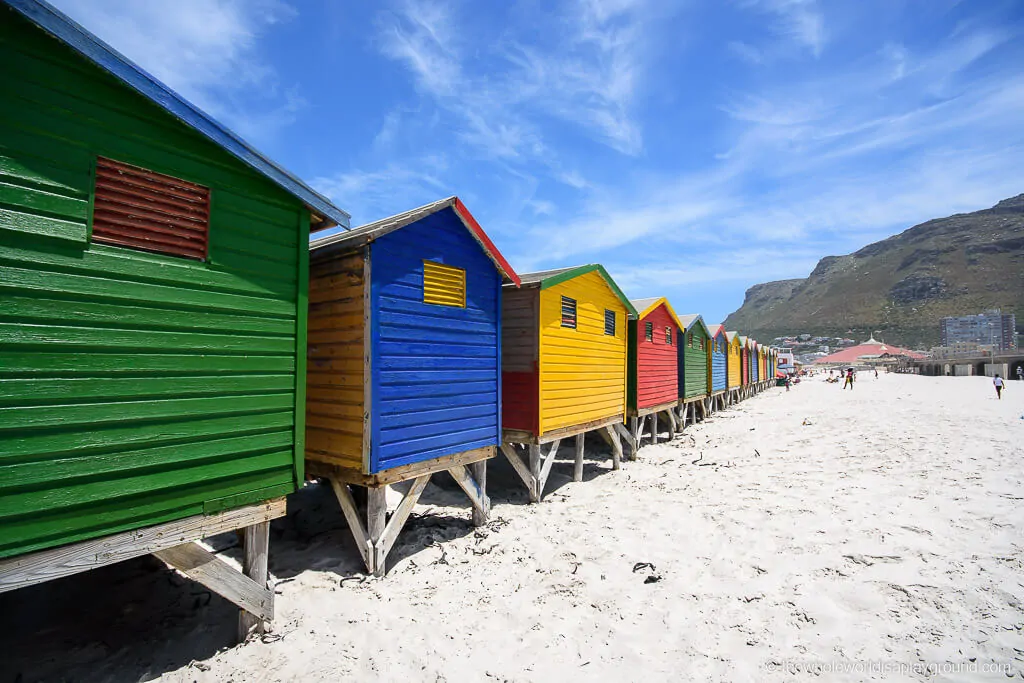 7 | District 6
Learn about the darker side of Cape Town and South African history at the District 6 Museum located in the former District 6 area of downtown Cape Town. More than 60,000 people were forcibly removed and relocated to derelict areas and their houses in District Six were destroyed. It was one of our highlights of Cape Town and we appreciated its glimpse into the time when Apartheid and segregation were part of South Africa's way of life.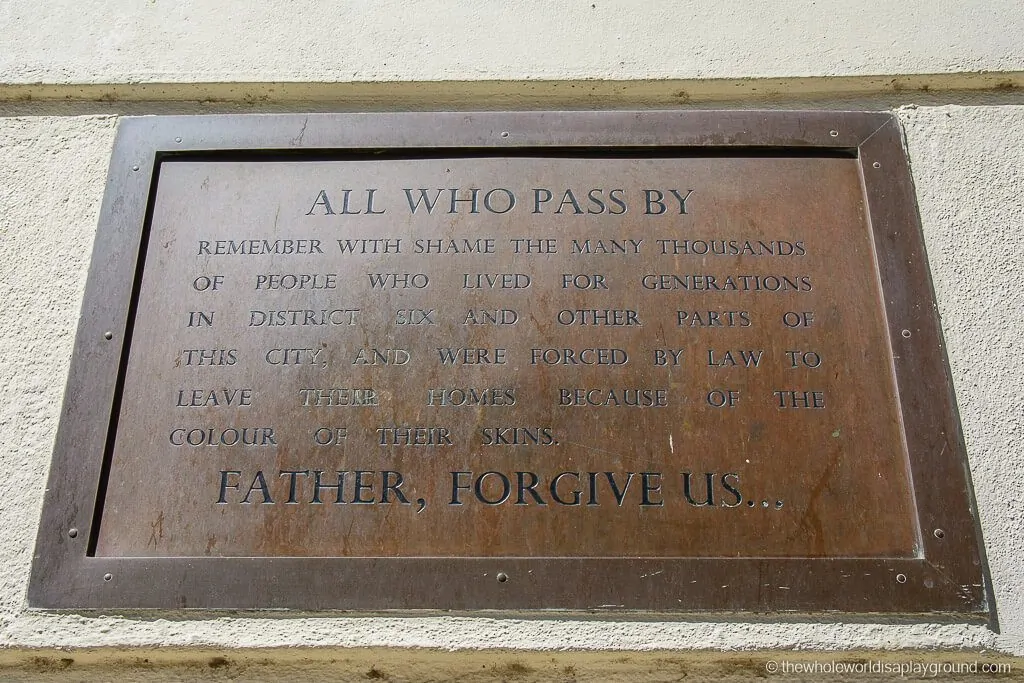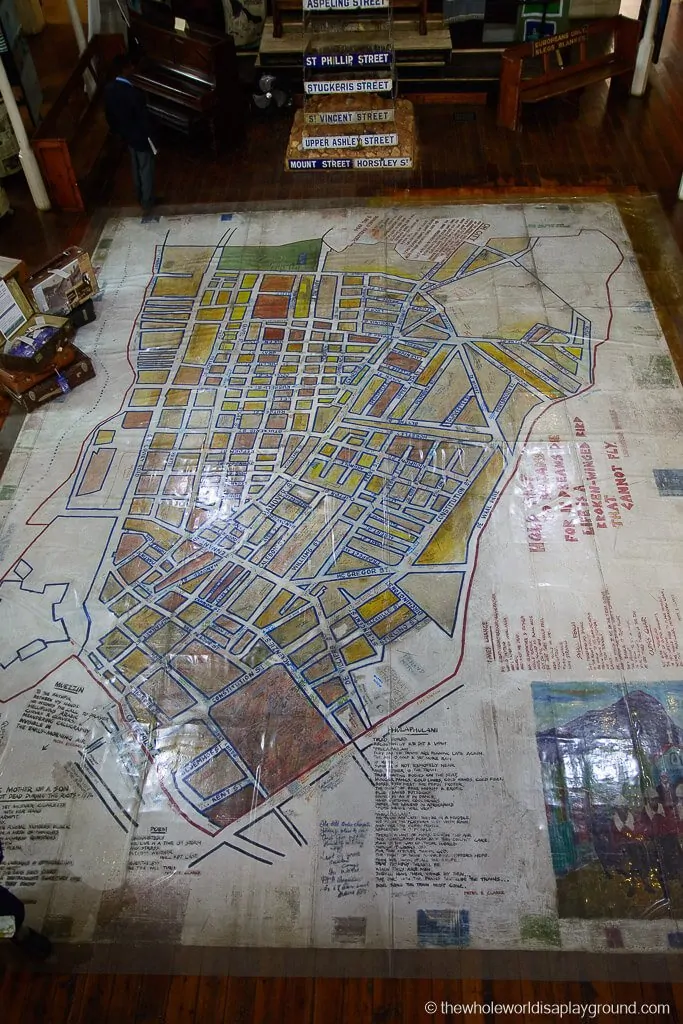 8 | Chapman's Peak Drive
Nothing beats a drive along the windswept Atlantic Coast and Chapman's Peak captures the ocean road at its most spectacular. The road is cut out of the cliff and the drive is a hair raising experience with near vertical cliffs and blind bends. It begins in the fishing village of Hout Bay and winds its way up to Chapman's Point before ending at Noordhoek. The ocean views are beautiful along the entire route but the best are from Chapman's Point, the highest point of the drive!
If you don't have your own wheels check out this quirky Cape Town tour which visits Chapman's Peak or combine it with a visit to the Cape of Good Hope.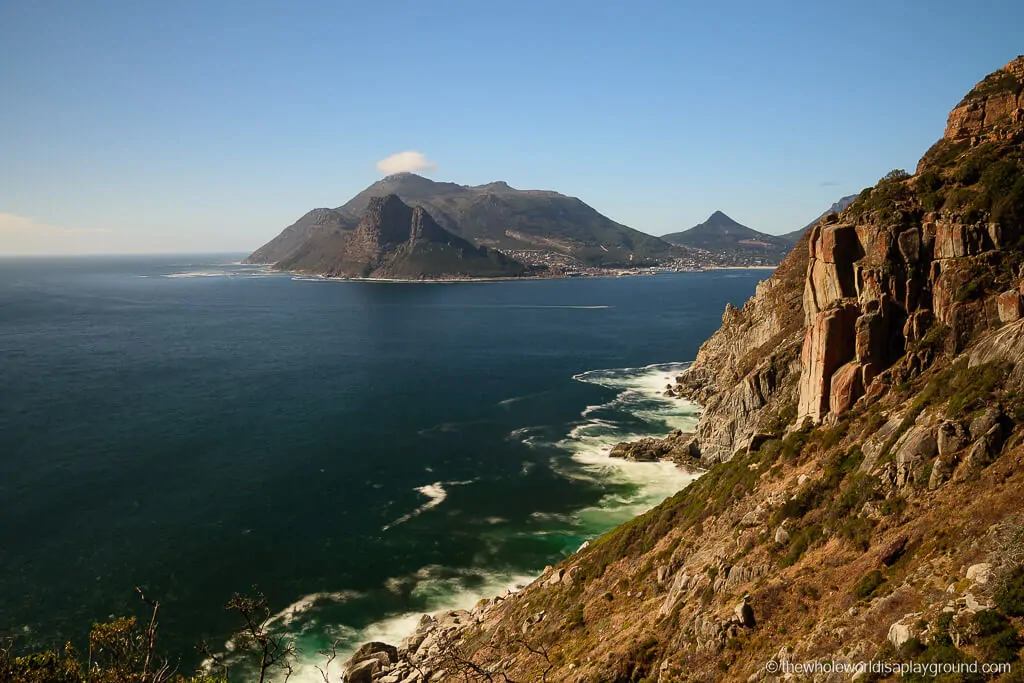 9 | Indulge at Charly's Bakery
With its quirky, fun and beautifully decorated cakes and biscuits Charly's Bakery is a Cape Town institution frequented by locals and tourists alike.
Cape Town Secret Sights Tip: There are 6 giant yellow photo frames dotted around Cape Town which perfectly frame the spectacular Table Mountain and one is located beside Charly's Bakery.
10 | Eat a Gatsby
The Gatsby, a humongous foot long sandwich crammed full of chips, meat and a delicious sauce, is a Cape Town signature. Our favourite was Aneesa's take away in Wynberg but they can be found all over the city. Be prepared and go hungry!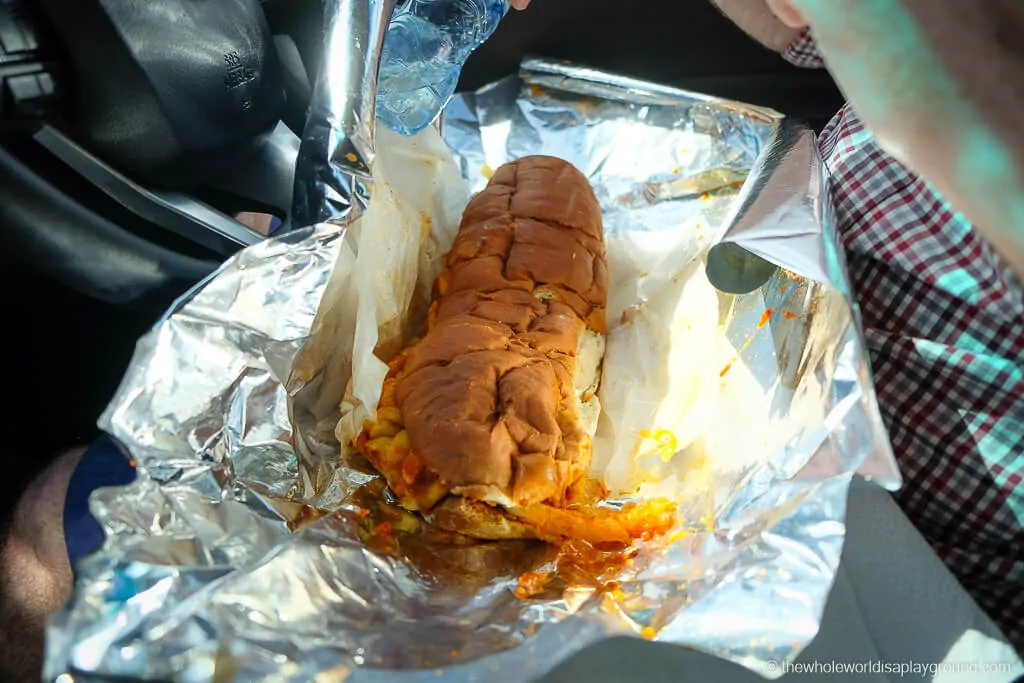 11 | Tidal Pools at Camps Bay
Cape Town boasts a spectacular coastline and hidden among its beaches are some beautiful salt water tidal pools which are stunningly beautiful and offer protection from the ocean and its residents! The tidal pools at Camps Bay are our favourite and have incredible views of Table Mountain and the Twelve Apostles.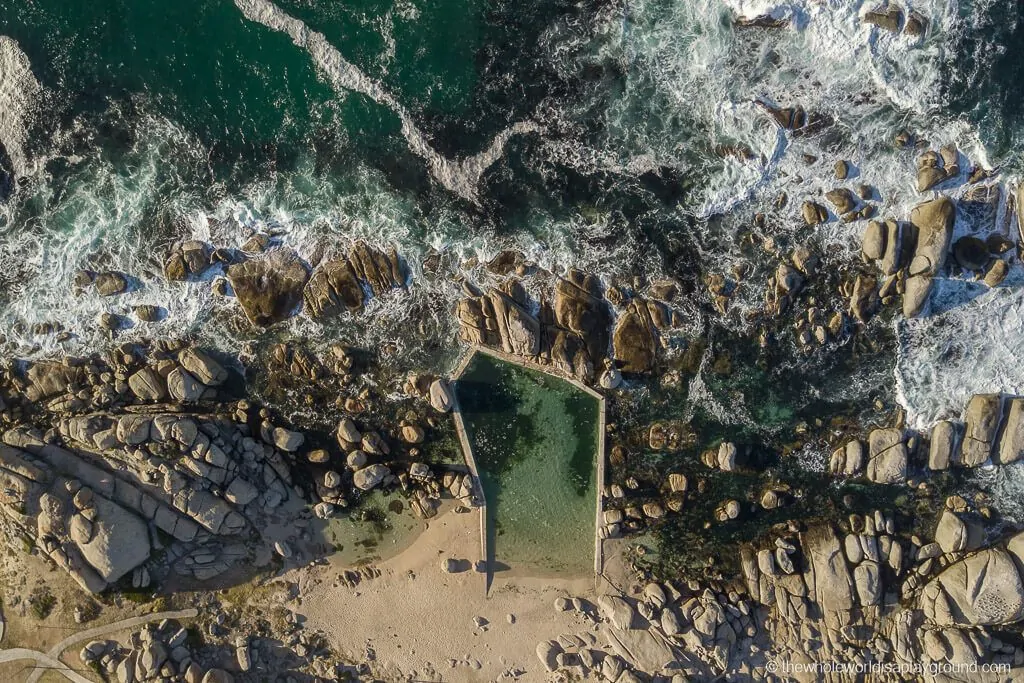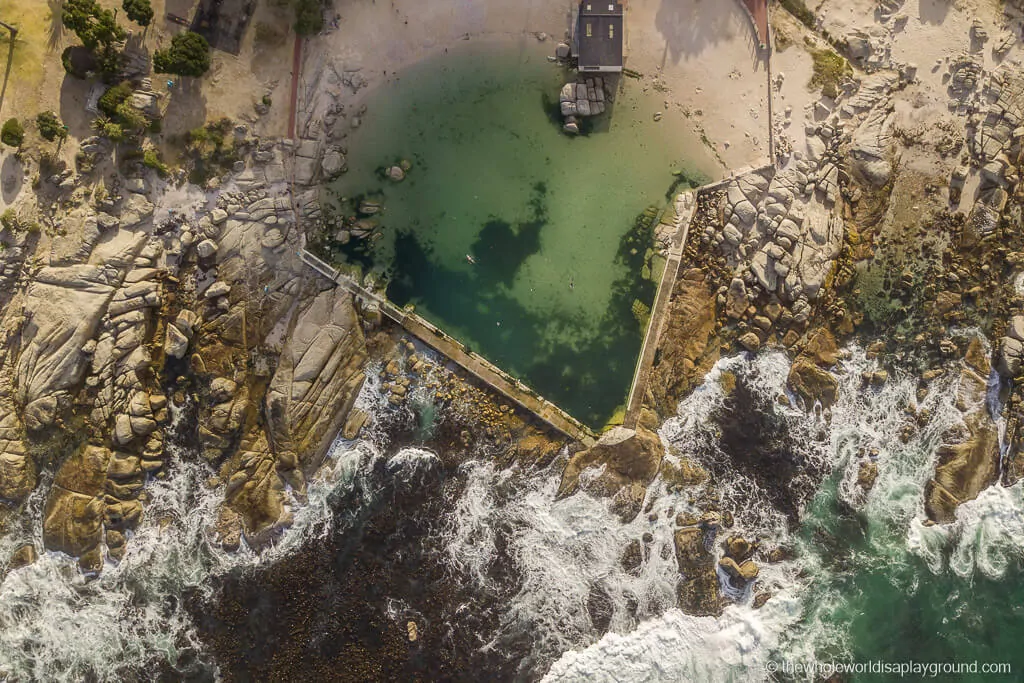 Have you come across any other hidden gems in Cape Town? Let us know in the comments!