The DJI Mavic 2 Pro and Zoom are two of the best drones available on the market and allow you to capture incredible images and video. One of the first questions facing new Mavic 2 owners is what are the best accessories that will allow you to get the most from your new drone. We get this question regularly and one of the first things all DJI Mavic 2 owners should buy is a good quality set of Neutral Density (ND)filters. ND filters are one of the best things you can buy for your drone (lots of reasons below!) We have always chosen PolarPro filters and believe they are the best ND filters for the DJI drones. We've been using their filters with our DJI drones, travelling extensively, for over 2 years and they have performed perfectly every time.
So what exactly are ND (Neutral Density) filters?
So what are ND filters and why would you need them for your Mavic 2 Pro and Zoom drones? Essentially ND filters allow you to film more cinematic footage on your drone. To do this, ND, or Neutral Density, filters act like sunglasses that sit over the lens of your drone camera and limit the amount of light entering the lens.
Why do you need to limit the light? There is a rule of thumb when shooting manual video that the shutter speed should always remain at 2 times the frame rate so if you're shooting at 30fps at 4k on the Mavic 2 Pro, the shutter speed should remain as close to 60 as possible. The avoids your footage having a choppy or unrealistic look.
This rule can really only be accomplished by using ND filters which limit the sunlight entering the lens.
Video tip: A manual setting allows you to keep a fixed shutter speed for more cinematic footage and a low ISO for better quality in your video. It also makes post-production of your footage much easier as colour grading and adjusments are easier if the base footage has standard settings. If you shoot on auto the white balance, ISO, and aperature will all change as you shoot. This makes editing much more difficult.
Without ND filters you will need to increase the shutter speed to maintain exposure in your shots which will affect the quality of your video.  Neutral density filters are the most important purchase you can make for your DJI Mavic Pro 2 drone after extra batteries.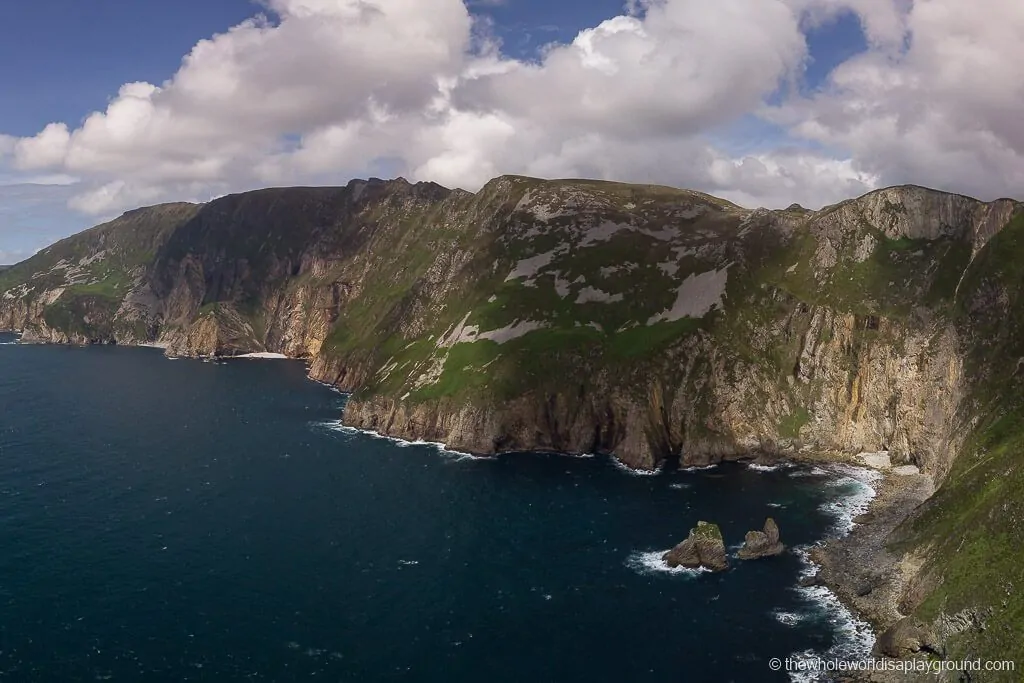 Why are the PolarPro ND filters the best for the DJI Mavic 2?
There are a number of reasons why the PolarPro filters are the best option:
Durable – these filters are made of anodised aluminium which makes them durable compared with the plastic alternatives. We've used them extensively while travelling without any issues

High-

quality optical glass – the high-quality glass means you won't experience any image quality loss when using these filters. After all, you've paid so much for your new drone….you don't want to reduce the quality of the images and video with low-grade filter glass! These PolarPro filters have a low refractive index which provides perfect colors and sharp images.
No gimbal damage – PolarPro filters are designed to be safe for the sensitive gimbals on DJI drones and the Mavic 2 models are no exception. They are also super-lightweight so after installation your drone will have a balanced Gimbal
Anti-water – there is a hydrophobic coating on the outside of the glass which repels water. This is extremely useful as any water or moisture on the lens during flying can seriously distort or ruins images and video.
Easy to install – the PolarPro filters slide snugly onto the front of the camera lens and can be changed very quickly.
Carry Case: the filters include a good quality case which now have a magnetic for ease of use.
PolarPro brand: PolarPro is well-known brand who have been manufacturing ND filters for DJI drones for years. We have always relied on the quality of their product and have never been let down.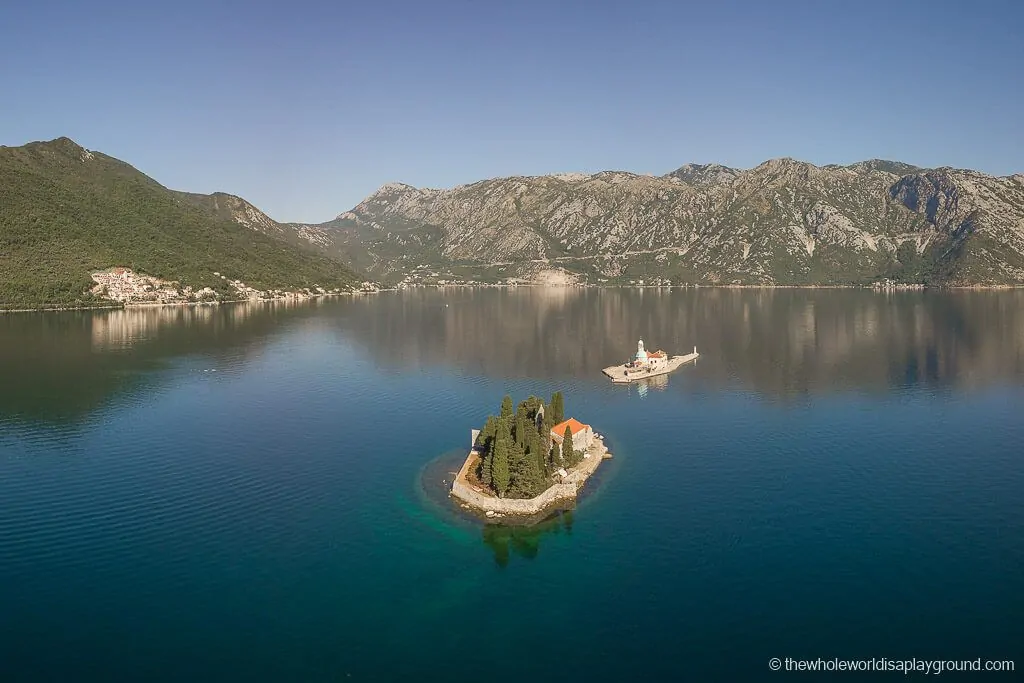 Which PolarPro filter to buy?
There are a number of different PolarPro filters available, depending on what model of Mavic 2 you own. As the Mavic 2 Pro and Zoom have different camera lens styles, each has their own versions of ND filters.
There are three sets of PolarPro filters for each of the Mavic 2 models.
Mavic Pro 2 ND Filter tip: All of the filters listed below can be installed while the Mavic Pro is off and will pass gimbal calibration so you do not have to install them while the delicate gimbal is turned on.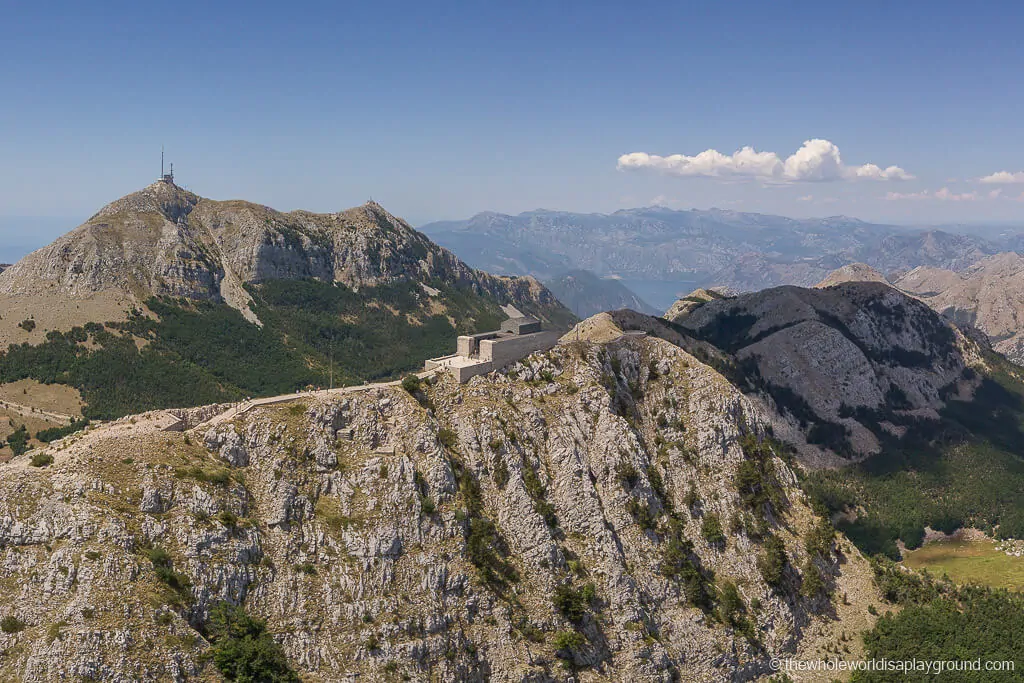 Mavic 2 Pro
The Mavic 2 Pro is our favourite drone currently available on the market, mainly due to the incredible 1inch 20MP Hasselblad camera. Due to its larger lens, the ND filters for the Mavic 2 Pro are larger and as a result are slightly more expensive than the Mavic 2 Zoom filters. Despite this, we still recommend the Mavic 2 Pro as the best drone to buy due to the incredible quality of the images and video that it can produce – check prices now!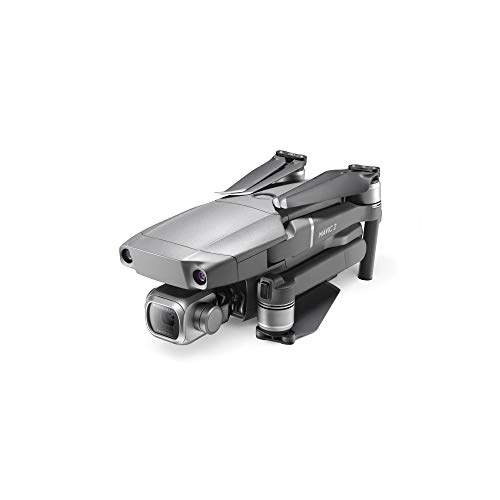 Buy now on Amazon
1 | PolarPro Shutter Collection
This is the first ND filter set you should consider as it comprises the basic filters that you'll need on a day-to-day basis. The shutter collection includes the following ND filters: ND 8 (for cloudy weather), ND16 (bright weather) and ND32 (very bright sunny day). An ND8 usually lives on our DJI drones and as it gets brighter we swap it out for the ND 16 and 32 depending on how bright it is. The will allow you to capture footage that would simply not be possible without the filter – check prices on Amazon!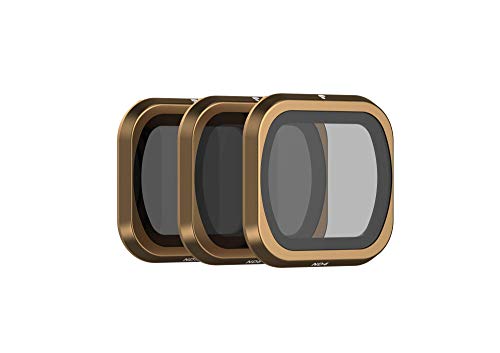 Buy now on Amazon
2 | PolarPro Vivid Collection
These filters are ND and polarising and the set comprises of ND4/PL, ND8/PL, ND16/PL Filters.  A polarising filter (PL) helps to remove reflections from images which are fantastic for making footage vibrant when shooting water or landscapes to reduce glare from reflective surfaces such as water and rocks. As a PL filter usually lowers the light by a number of stops, these filters are rated lower thank the Shutter collection, however, in reality, the light reduction is similar. Expect increase saturation and contract with these filters – check prices now!
3 | PolarPro 6-Pack Collection
This combination pack includes the 6 filters from the Shutter and Vivid Collection for those who want to be prepared for every environmental condition. This is the set we recommend as its the best value for money and allows you to be prepared for all conditions – check prices now!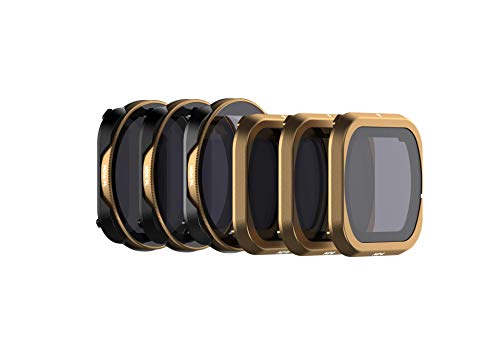 Buy now on Amazon!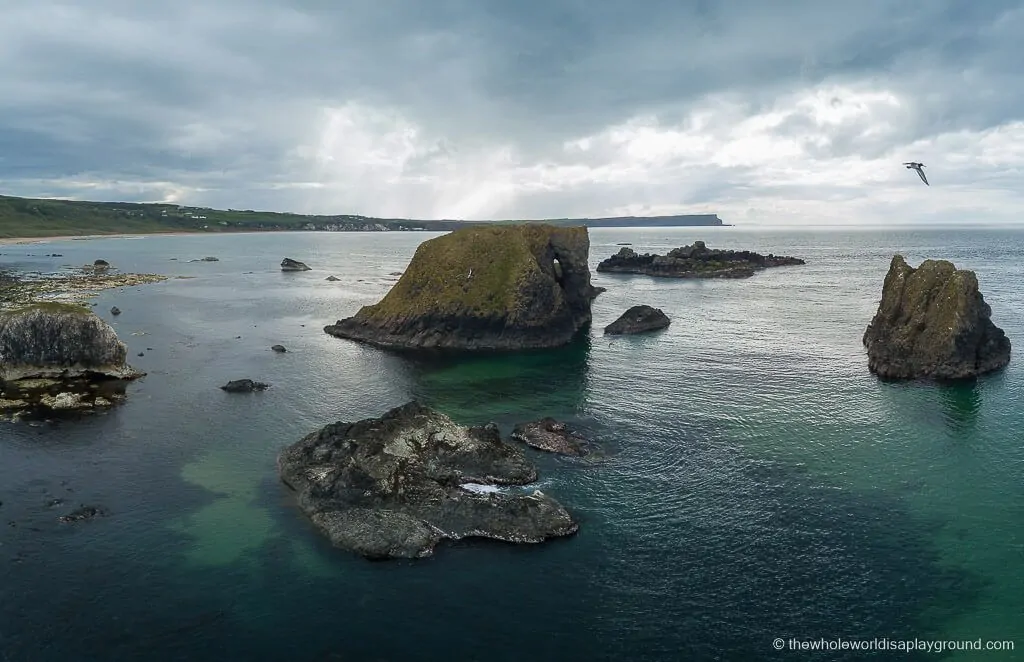 Mavic 2 Zoom 
1 | PolarPro Shutter Collection
Similar to the Mavic 2 Pro models, this set includes an ND8, ND16 and ND32 filters – check prices now!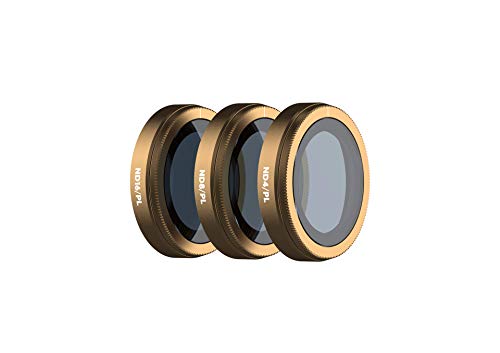 Buy now on Amazon
2 | PolarPro Vivid Collection
Like the Mavic 2 Pro versions this pack includes three filters – ND4/PL, ND8/PL, ND16/PL – check prices now!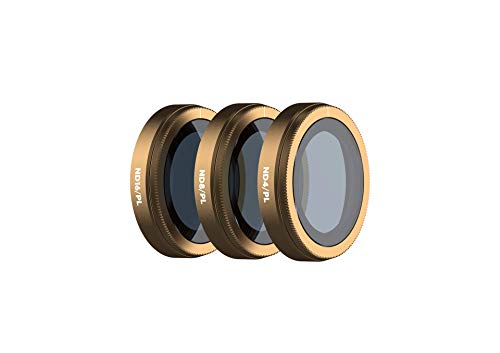 Buy now on Amazon
3 | PolarPro 6-Pack Collection
For the Mavic 2 Zoom, this is the pack we recommend to new drone fliers. It caters for the most common conditions and allows you to capture neutral/flat or increased saturation depending on your needs – check prices now!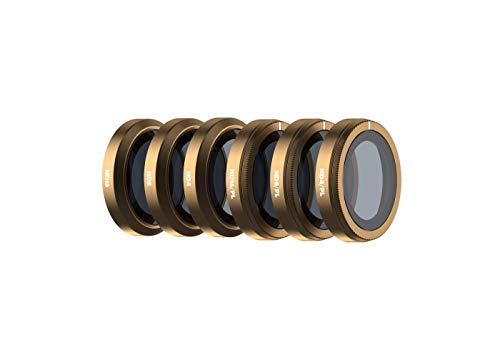 Buy now on Amazon!
Professional Filters
There are a number of sets of PolarPro filters aimed as more advanced/professionals that are definitely worth considering if you're planning to capture certain types of images/video.
Exposure Edition:  This pack includes three very strong ND filters. ND128, ND256, ND1000. These alllow for heavy motion blurring of photos during bright conditions. These are great for day time photos involving water or clouds where the movement will be blurred/smoothed for great effects – check prices now!
Best for: Long exposure photography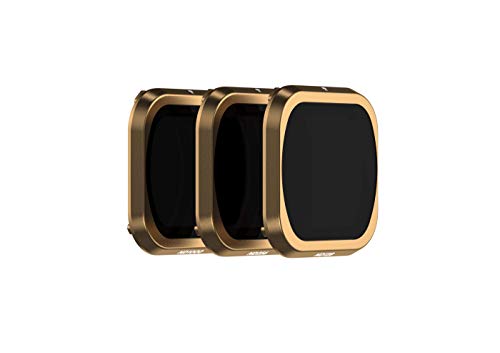 Buy now on Amazon!
Gradient Pack: ND8-GR, ND16-4, ND32-8 – These filters are perfectly suited for situations where you want a balanced exposure between the sky and ground. This is perfect for photography and video around sunrise and sunset when you're taking those sweeping shots of landscapes and there is a big difference between the dark ground and bright sky –  check prices now!
Best for: sunrise/sunset exposure photography and video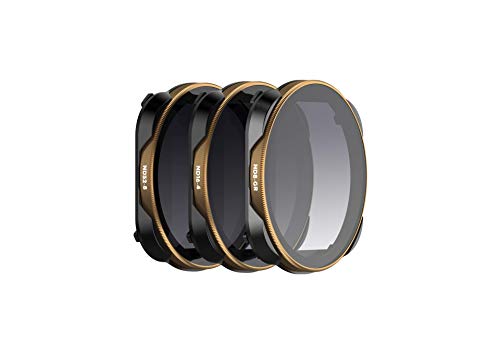 Buy now on Amazon
Limited Edition: The limited edition is basically a stronger version of the vivid and shutter collection. With an ND32, ND64, ND32/PL, ND64/PL  filters, this pack is perfect where you want reduced shutter speed for video in bright/very bright conditions. I wish I had this pack when we visited Namibia as it was a little too bright for the shutter sollection – check prices now!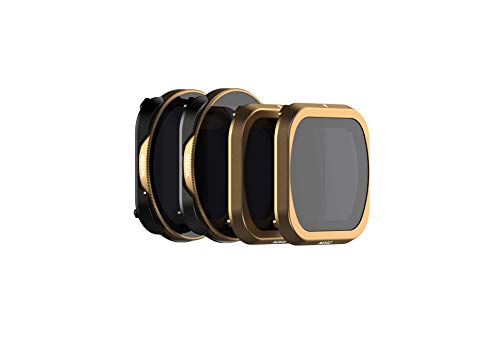 Buy now on Amazon!
Mavic 2 Zoom
Although the gradient and exposure edition are not available for the Mavic 2 Zoom, the limited edition is. This is great as its probably the more popular of the specialized filters – check prices now!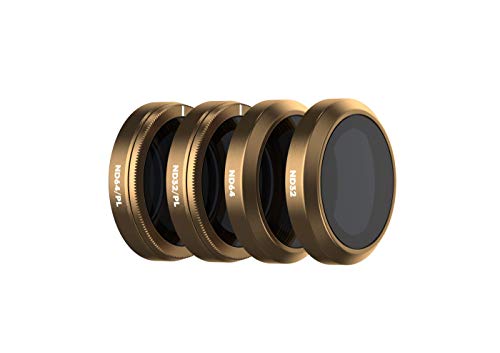 Buy now on Amazon
Click here for our other recommended Mavic 2 (Pro & Zoom) accessories
So there you have it – based on our experience the PolarPro series of ND filters are the best filters available for the Mavic 2 drone.
Happy flying