The newest sibling of the DJI Phantom series of drones and the Mavic Pro, the DJI Spark is the smallest and most portable of DJI's drones. Although it's marketed as a fun and easy to use selfie drone, the DJI spark is a seriously powerful little drone and you can easily capture fantastic footage with it. Like other drones in the DJI line it's worth considering investing in a few of the best DJI Spark accessories which will allow you to get the most from the drone and capture the best footage.
The DJI Spark Drone
The incredibly small DJI Spark packs a lot into such a package and is a fantastic option for anyone considering their first drone. The automatic flight modes are super easy to use and the manual flight setting with the addition of the remote controller really opens up what this drone can achieve. So once you've got your Spark check out our must-have accessories below – check prices now!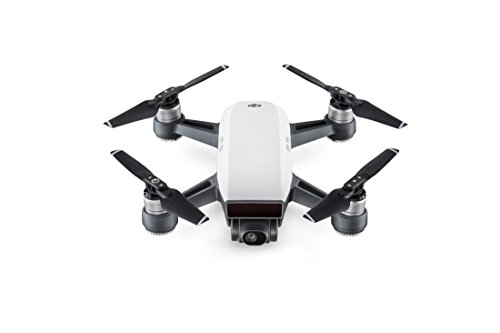 Buy now on Amazon!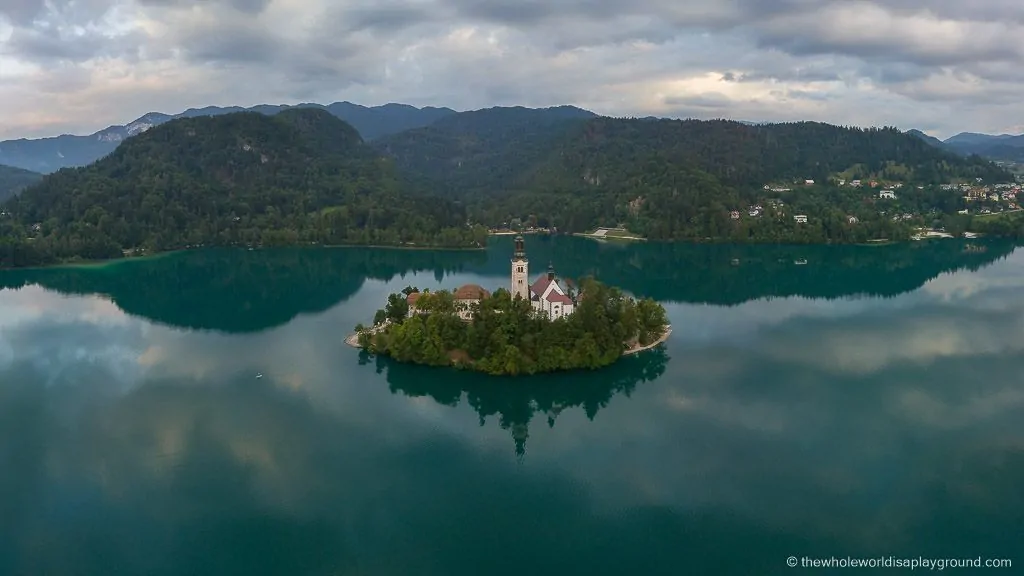 1 | Spare Batteries – fly longer
Like all DJI drones the battery life is somewhat limiting so you'll need a few spare batteries. The Spark is rated for 16 minutes maximum flying time, however in real world scenarios this could be anywhere from 8 to 12 minutes of actual flight time. So invest in a few spare batteries. For the Mavic or Phantom we recommend 3 due to their size and weight but for the Spark you can carry more as they're not as heavy or bulky. Another huge advantage of the spark is that you can charge the batteries over micro-USB meaning you can recharge easily while on the go – check prices now!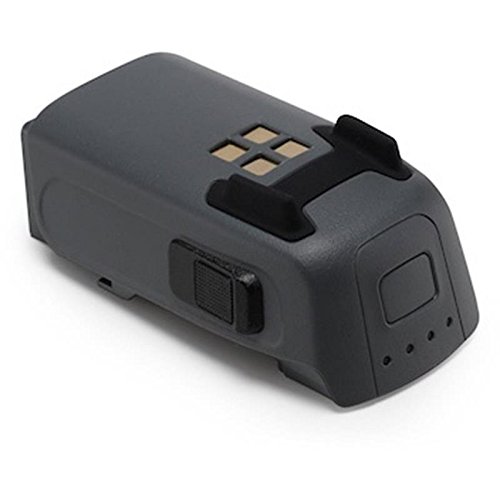 Buy now on Amazon!
2 | Remote controller – fly further
The second most important accessory you can buy for your Spark is the remote controller. You can control the DJI Spark using hand signals or via the WiFi on your phone only and these will work fine for short distance flights. However the Spark is capable of much more if you get the dedicated remote controller. It's very similar to the DJI Mavic controller and will give you a lot more range and much better control over your DJI Spark as the sticks on the controller make controlling the Spark much easier – check prices now!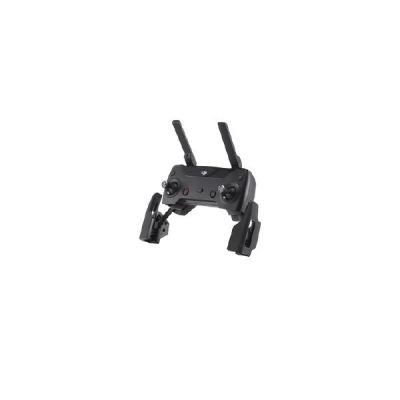 Buy now on Amazon!
3 | USB Power Bank
One of the major benefits of the Spark compared with other drones is that it is chargeable over usb so you can charge the drone even when not near a power outlet. If you're out hiking or driving you can charge the batteries using a USB power bank. We use this Anker version and it works great. This version will charge your Spark battery up to 10 times and a single Spark battery can be charged in less than 90 minutes – check prices now!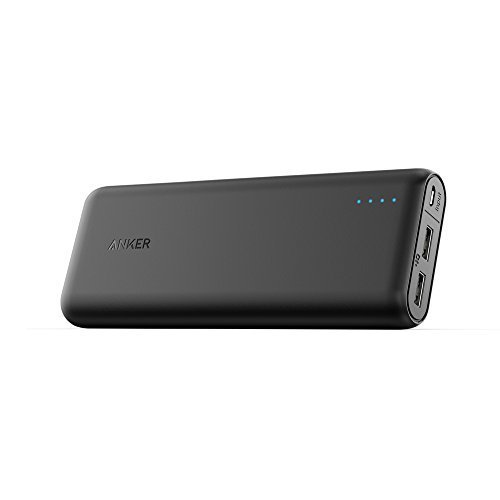 4 | Neutral Density (ND) Filters
Neutral density filters are extremely important when shooting video on a drone. They allow you to capture more cinematic footage when the sun is bright during the day. The rule of thumb is that the shutter speed should always remain at 2 times the frame rate so if you're shooting at 30fps at 4k on the Spark your shutter speed should remain as close to 60 as possible. Outside of darker/cloudy weather this can only be accomplished by using ND filters which limit the sunlight entering the lens. This allows you to keep to the 2 x frame rate rule for buttery smooth cinematic footage and also allows for much easier colour correction of your footage in post production with the fixed shutter speed.
PolarPro make two of the best ND filter sets for the DJI Spark, the shutter collection – check prices on Amazon now and the vivid collection – check prices on Amazon now!
DJI Spark Tip: All of these filters can be attached to the Spark before being turned on which means you don't have to touch the fragile gimbal when its active.
PolarPro Shutter Series Collection:
This set comprises of an ND 8 (for cloudy weather), ND16 (bright weather) and ND32 (very sunny day). The ND8 will live permanently on your Spark and allows us to capture footage that would simply not be possible without the filter – check prices now!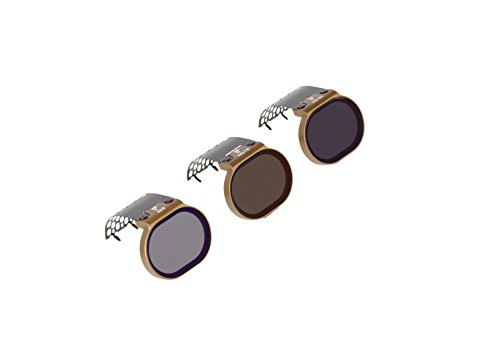 Buy now on Amazon!
PolarPro Vivid Series Collection:
These filters are ND and polarising – a polarising filter helps to remove reflections which is fantastic for making footage vibrant when shooting water or landscapes to reduce glare – check prices now!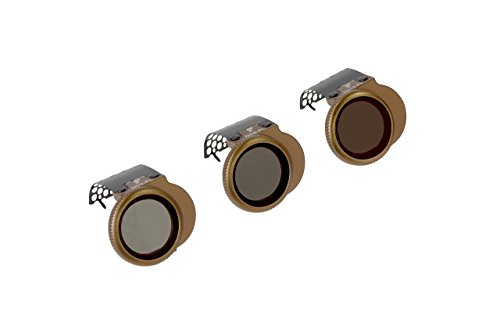 Buy now on Amazon!
5 | Car Inverter
While the spark can be charged over usb from your car or battery power bank we always carry a more versatile car inverter in our car when moving around. A car inverter allows you to charge things over a socket in your car via the cigarette lighter. We never leave home without our inverter which includes USB outputs for charging other cameras/phones. We use the Bestek below and it fits neatly in the car's cup holder giving easy access to the plug and USB sockets. This should charge your batteries quicker than the car USB or the battery power bank – check prices now!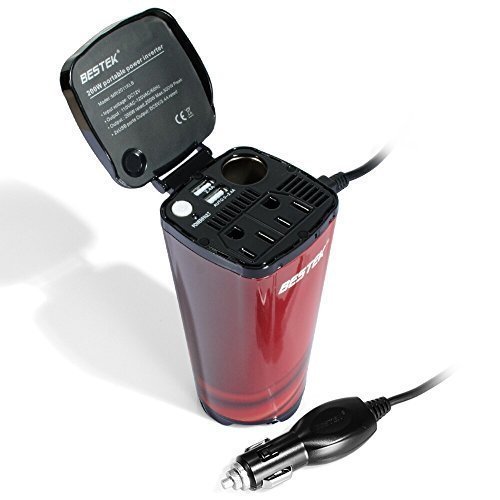 6 | Charging Hub
The dedicated charging hub allows you to charge three DJI Spark batteries in sequence or simultaneously and is super useful when you just want to plug all your batteries in and forget about them until they're charged – no more switching out batteries after they've charged! These are useful in the car when used with the inverter above and mean you'll always have fully charged batteries ready for the next flight – check prices now!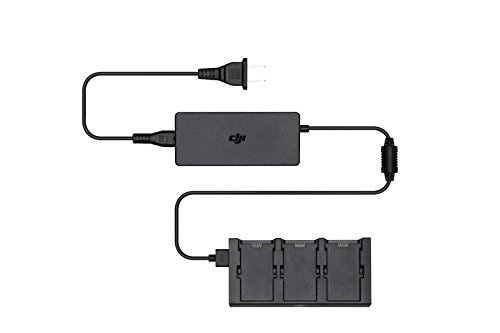 Buy now on Amazon!
7 | Spare Propellers
Accidents can happen and in time you might crash your drone – even with planning and care I've managed to give our drones a few knocks although luckily it's been nothing too serious. If you do happen to crash your DJI Spark it's likely the drone will be fine but the propellers will get damaged so always make sure to have some spares in your bag. They're small and foldable so they won't take up much space. Please do not buy generic propellers for your DJI drones as they can lead to issues – you won't save very much compared to the genuine blades and the quality of the DJI versions is much better – check prices now!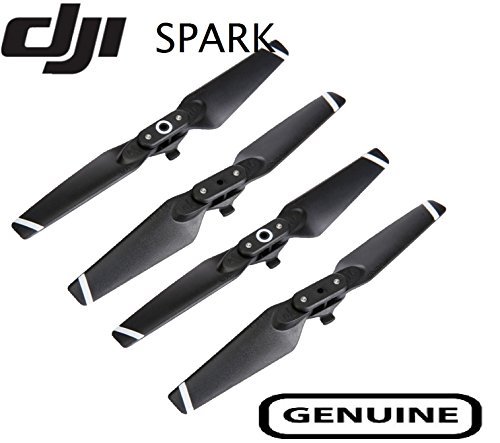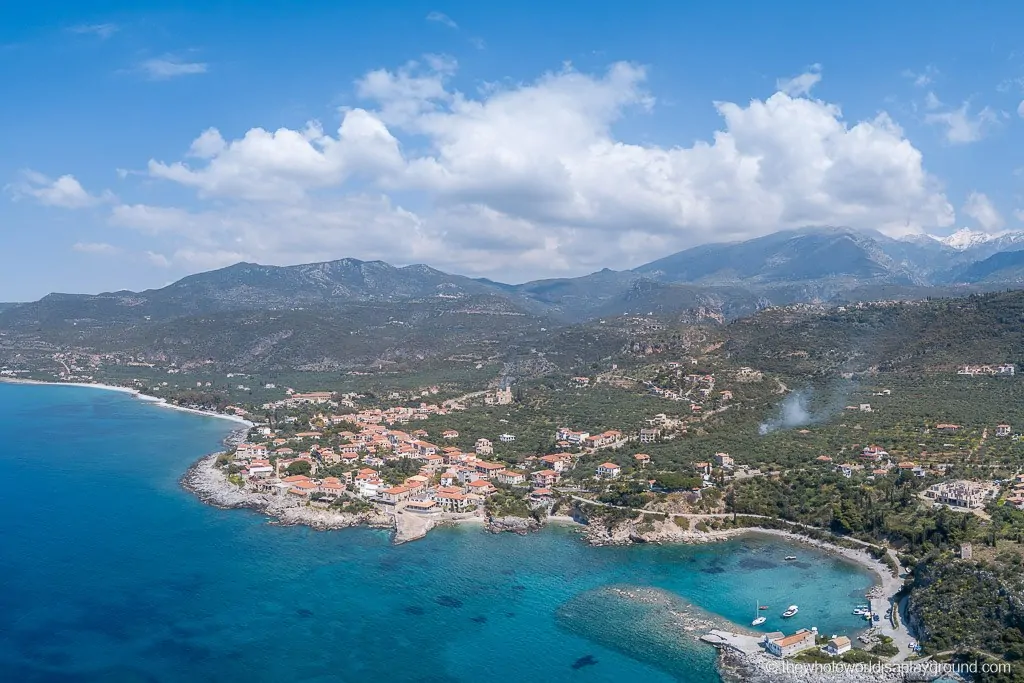 8 | Case
The DJI Spark is small enough that you can throw it into any bag for easy transport however we recommend getting a small case as projection for it. This way you can pack it and a few key accessories into any bag and have reassurance that it has some protection from damage. The PolarPro case may be the best case for the DJI Spark. It's super compact, holds the drone and up to two batteries and you can easily pop it in any larger bag with your accessories and you're good to go – check prices now!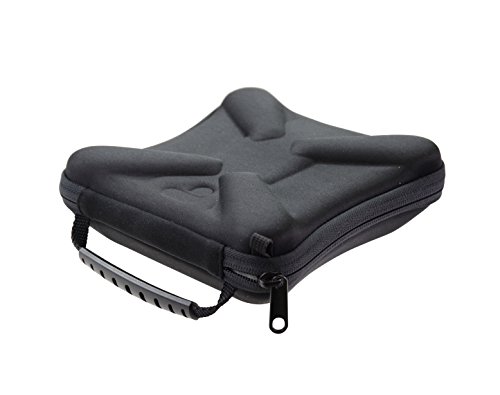 Buy now on Amazon!
If you're looking for a case that holds the controller and your accessories (including charger and some batteries) check out PolarPro's slightly larger case – check prices now!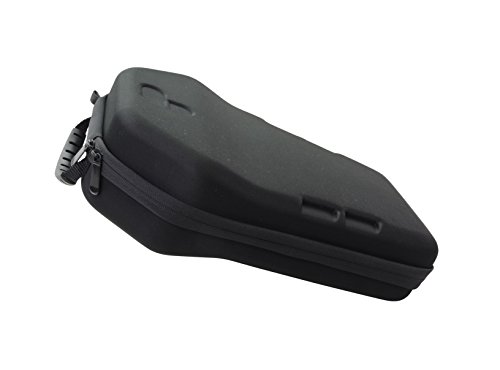 Buy now on Amazon!
9 | Propeller Guards
Compared to the Phantom and Mavic drones it's more likely you'll be flying the Spark in close proximity to people, after all it is a selfie drone. Despite it's size the Spark can still hurt if the propellers hit you especially if it's on the face. That's where the propeller guards come in. They affix to each propeller base and allow you to bump into things without damaging anything or crashing the drone – check prices now!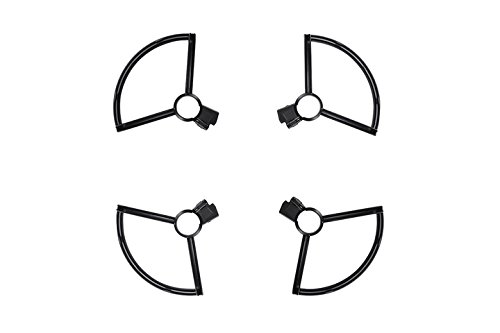 Buy now on Amazon!
10 | Memory Cards
We cannot emphasise this enough: make sure to buy lots of spare cards. You can lose them, forget to put them back in the drone after transferring to a computer or they simply fill up with footage while you're out on the road. Like the other DJI drones the Spark uses micro SD cards which are super small and cheap and it's easy to carry some spares in your wallet and bag. Trust us, you don't want to be out taking some stunning footage when you're card fills up and you've no spare! We've been using these Sandisk versions without any problems – check prices now!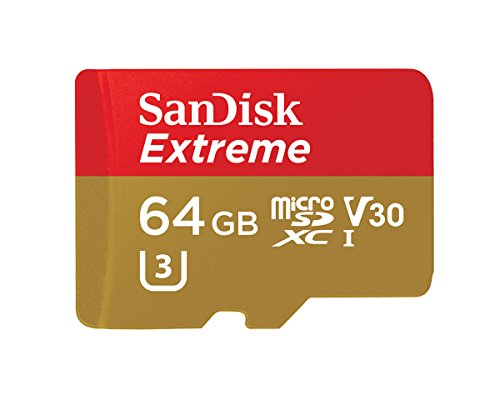 Buy now on Amazon!
11

|

Hard Drives
For backing up footage we use the rule of three – three copies, in three different locations. We keep a copy on a micro SD and two more copies on separate hard drives. These each live in separate bags so the chances of all three bags being damaged or stolen is hopefully very unlikely! Our personal choice for hard drives are these Seagate Passport drives. They're cheap and reliable and come with us everywhere – check prices now!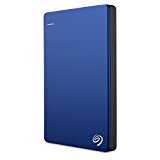 12

|

Video Editing Software
So you've got the fantastic footage on your DJI Spark – now it's time to make that into a great video! We use Adobe Premiere Pro for our video editing – it's very easy to use and is one of the best video editors out there. It's well worth the subscription and you can try it for a month before you have to buy.
So there you have it, our best accessories for the DJI Spark drone. Let us know if we've missed any must-have accessories and happy flying!