Inyati Game Lodge, Sabi Sands: the perfect South Africa Safari!
From the second we came across the Inyati Game Lodge in our search for the perfect South Africa safari accommodation we were certain it was the perfect luxury safari retreat for us. We had a short and undemanding list of requests: luxury accommodation, good food, drinks and company and the best chance of sighting the big 5. It's not much to ask really! After a glorious morning spent exploring the Panorama route we arrived at Inyati. With its amazing rooms, fantastic rangers and the gorgeous surrounds of Sabi Sands we knew we were in for a treat on our first South Africa safari. We couldn't wait to experience the best of what Inyati and Sabi Sands had to offer!
Inyati Game Lodge
The Inyati Game Lodge is located deep within the Sabi Sands Game Reserve and is situated on the banks of the Sabi River. After a morning of sightseeing on the Panorama route we couldn't resist the safari call any longer and set off for our stay at Inyati. The heavy, end of summer rains had taken their toll on the gravel roads and it was a slow and bumpy ride to the Newington Gate of the Sabi Sands Game Reserve. The drive was soon forgotten as we turned the corner into the entrance of the gorgeous Inyati where the reception staff had assembled to greet us and whisk our luggage away. Welcome drinks awaited us and we were instantly transported into holiday mode! Bliss!
Planning a stay in Sabi Sands – check the latest prices for Inyati here
Click here for the latest Kruger safari prices
As we sipped our drinks we finally had the chance to absorb our incredible surroundings and we were absolutely blown away! The lodge itself is stunning and the African decor blends seamlessly with the surroundings of the Sabi Sands bush. The focal point of Inyati is the main lodge with its chill out lounge area and terrace and the views over the Sabi River are mesmerising.
Terrace views!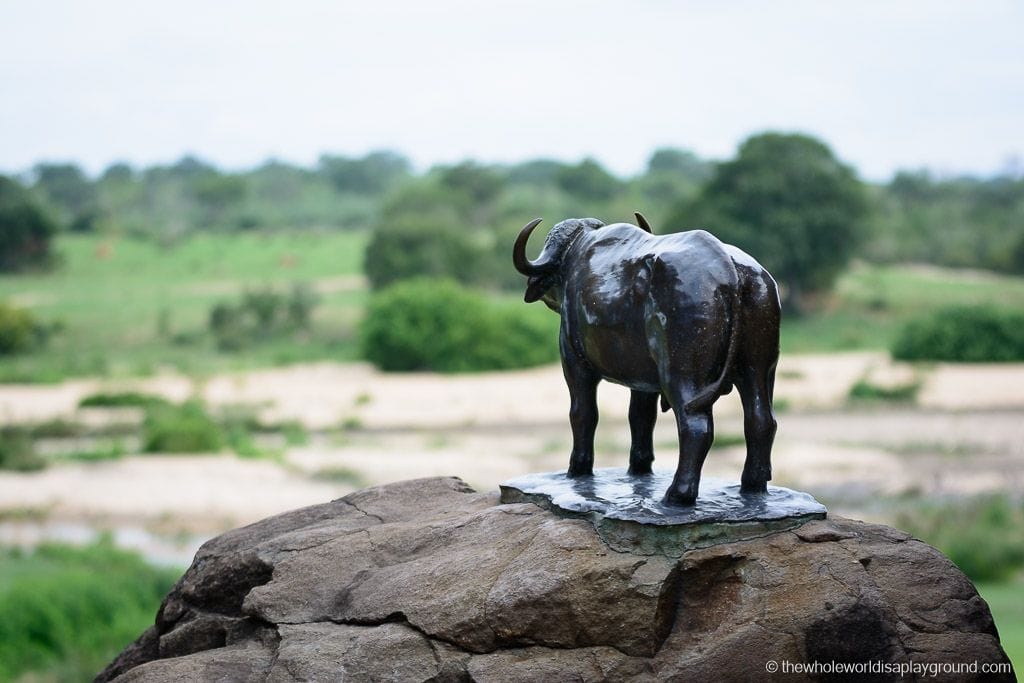 The Sabi River: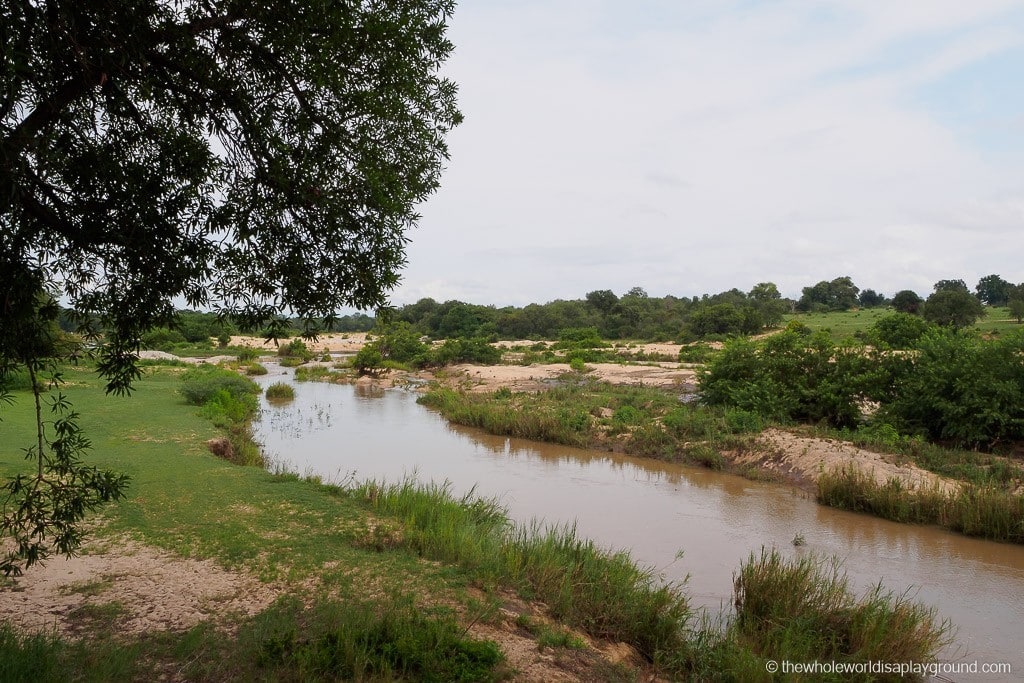 The grounds of Inyati: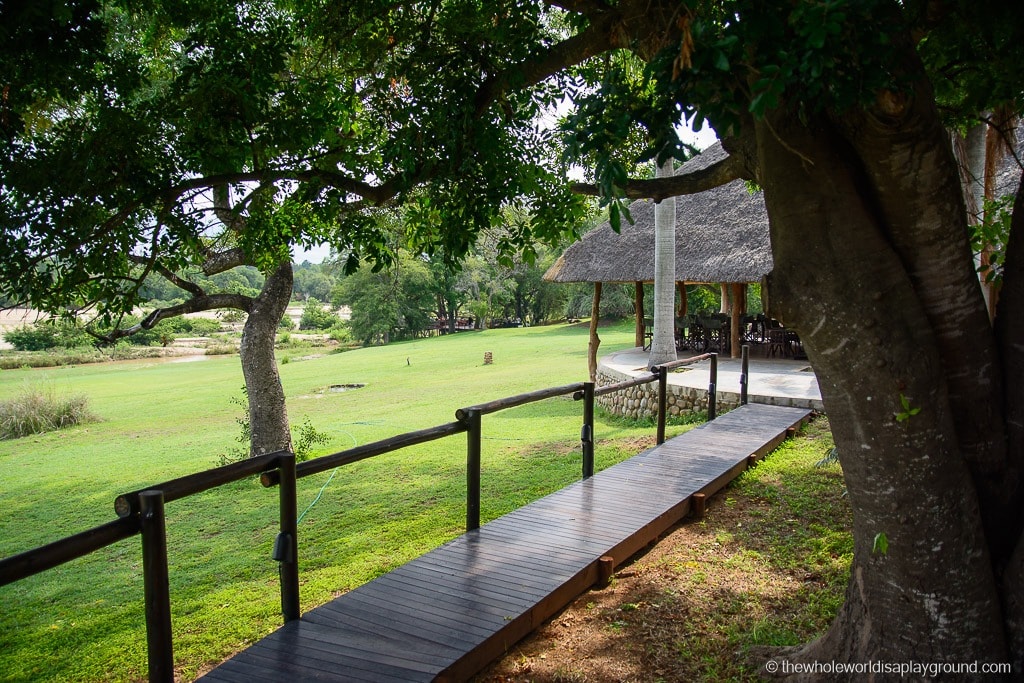 Chalet time!
It was time to check out our safari home and we were escorted to our Chalet, No 1, to settle in and freshen up before our first game drive. With only 11 rooms the lodge is intimate and luxurious, with the chalets dotted in clusters around the main lodge. We opted for a family chalet as we were travelling as a trio with my lovely mum accompanying Dave and I on the trip.
Our chalet was perfect and we instantly felt at home in Inyati. The room was spacious and we were spoiled with a huge King Size bed and two spacious doubles, one of which Dave used to tuck his beloved camera equipment in at night. Seriously! The room was equipped with everything we'd expect from 5* accommodations: a walk in closet, a generous sitting area, a well equipped mini bar and a beautiful bathroom. We knew we were in for a treat!
Our chalet: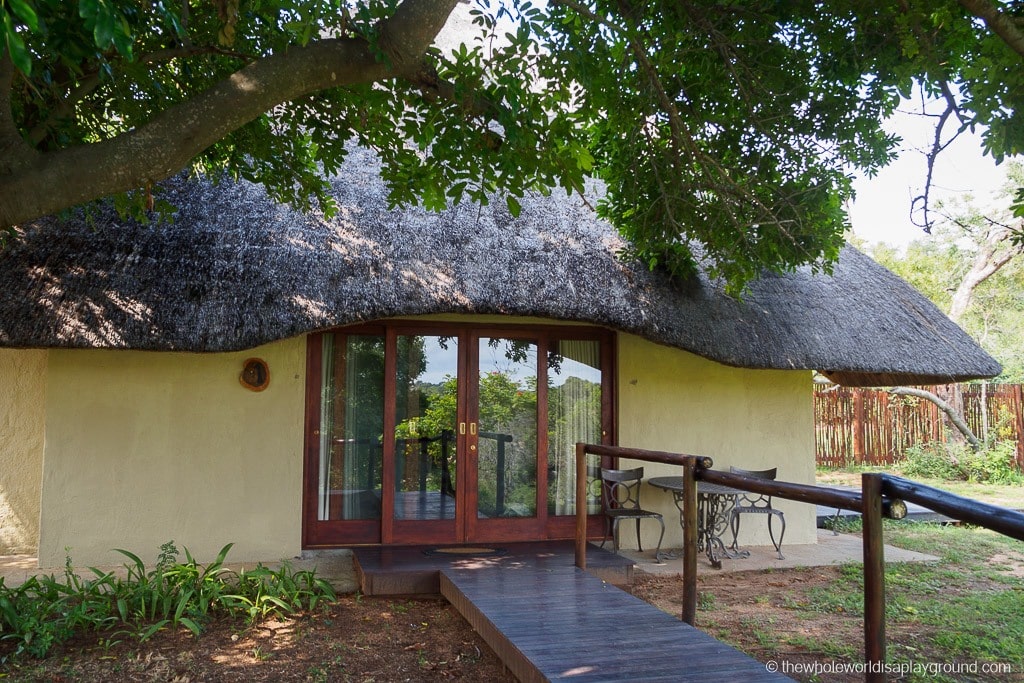 The room: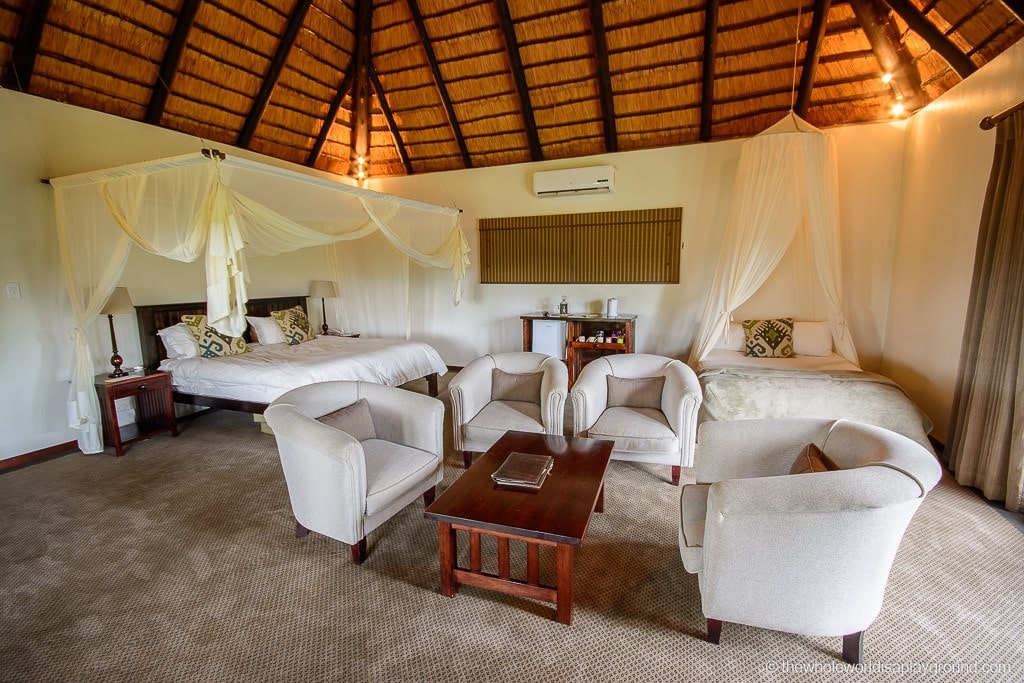 The bathroom: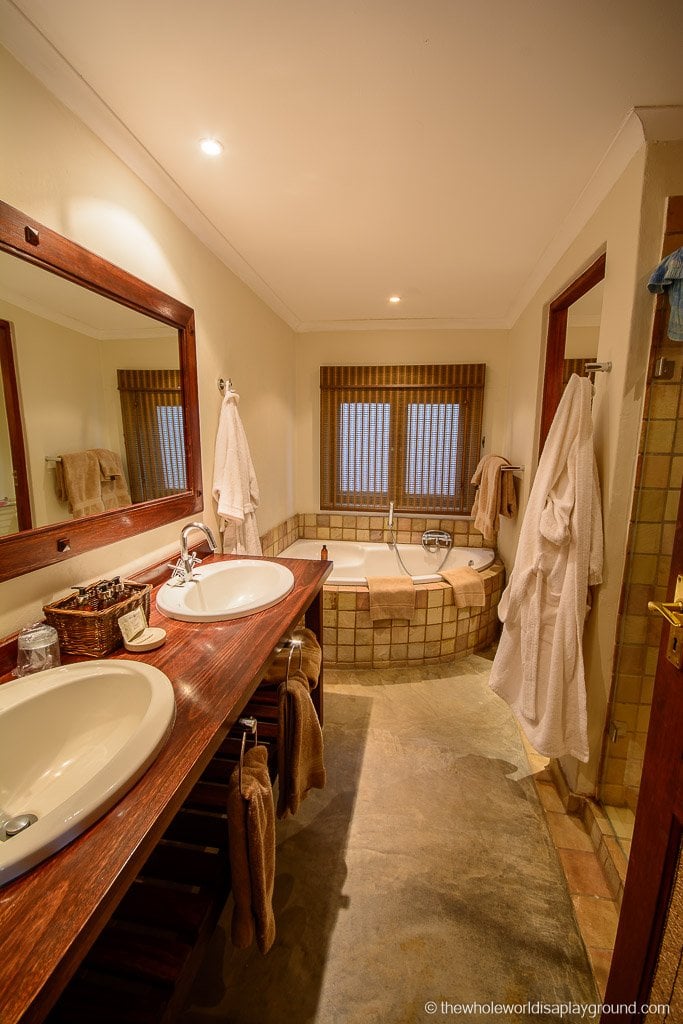 The view from our room: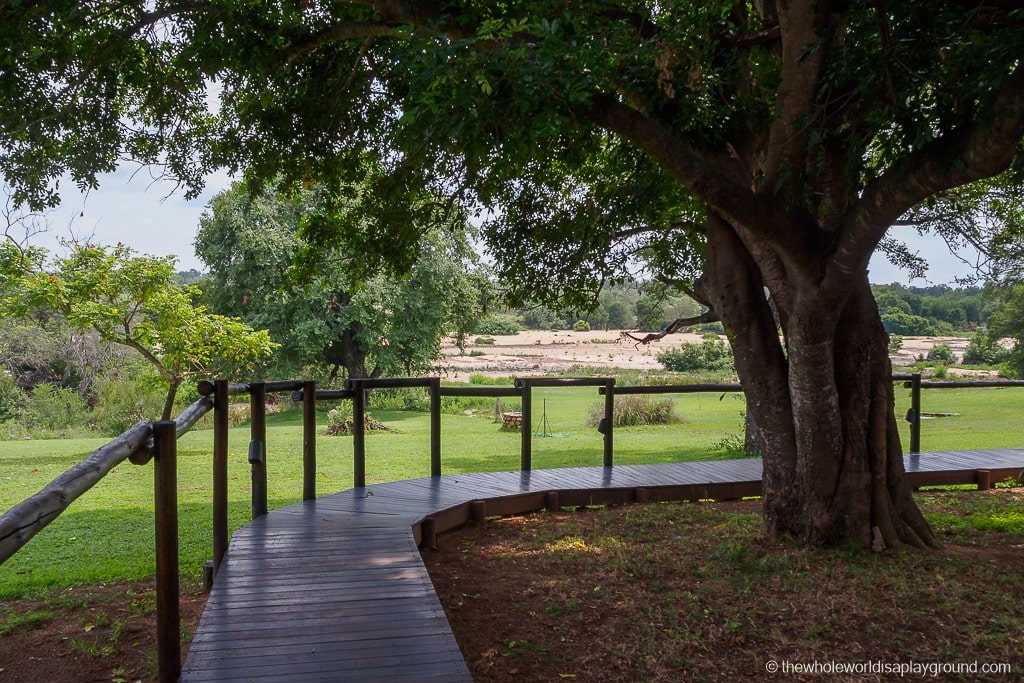 Game Drives at Inyati
Why we chose Sabi Sands and Inyati
The quality of the game drives and the frequent reported sightings of the Big 5 were the main reason we opted to stay at Inyati. Inyati is located in the Sabi Sands Private Game Reserve which shares an open boundary with Kruger National Park meaning the animals roam freely between the two. Game drives take place in an open topped truck and the vehicles are allowed to go off road to get closer to the animals. It's widely accepted that Kruger and Sabi Sands offer some of the best game drives in Africa, with Sabi Sands being particularly renowned for leopard spotting. It's said the leopards are more relaxed in the Sabi Sands surroundings.
The Inyati game trucks: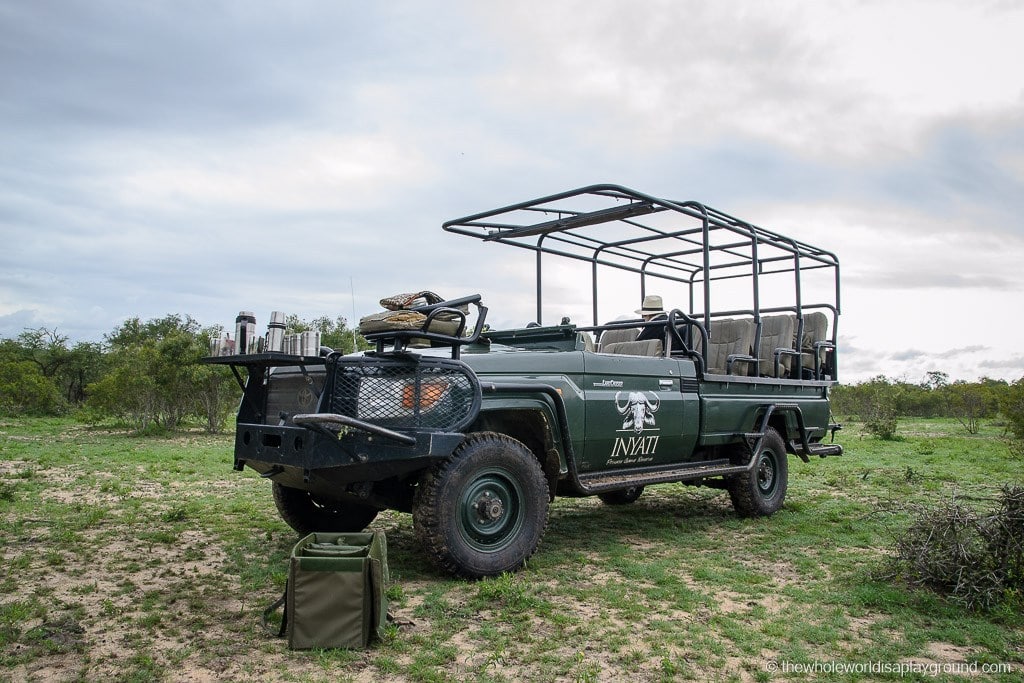 Our Game Drives at Inyati
Our pre lunch arrival on day 1 allowed us to enjoy four game drives, two morning and two evening, during our two night stay at Inyati. Morning drives required an early start with a 5am wake up call courtesy of a gentle knock on the door from our lovely guides!
In search of greatness: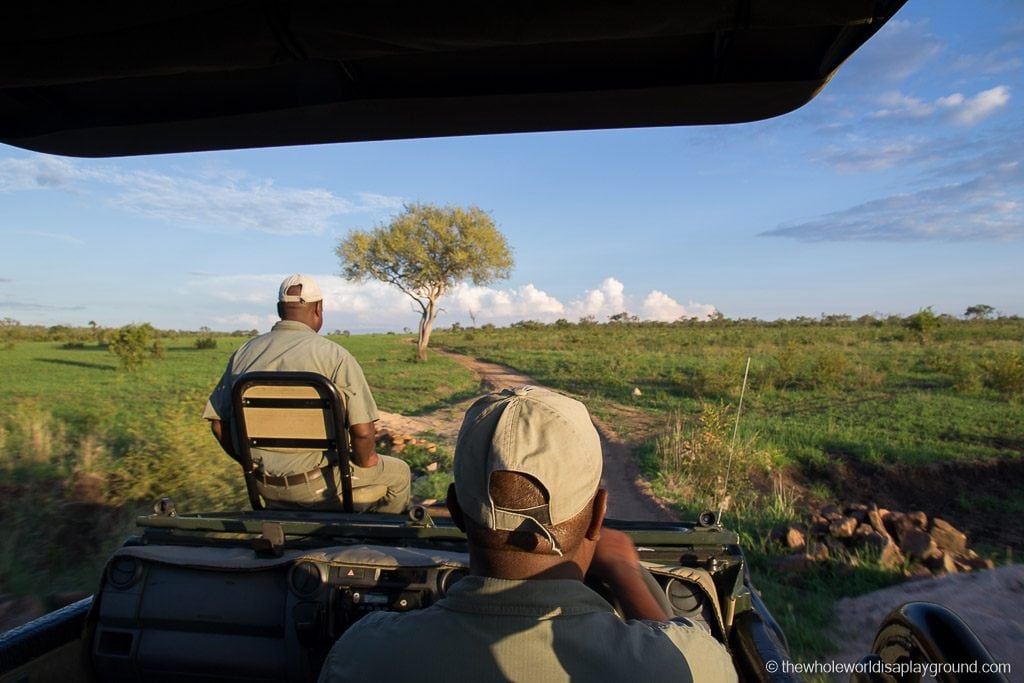 There's only one word to describe our game drives at Inyati: INCREDIBLE! Cheetahs, lions, leopards, elephants, giraffes, zebras, rhinos, buffalos, impalas, hippos, hyenas, wildebeests, warthogs, dung beetles, lizards and vultures. Our ranger George and tracker Solly were amazing in their pursuit to show us everything the Sabi Sands bush had to offer.
Our memories of our Inyati game drives are like scenes from a movie. It's difficult to narrow down our favourite moments but sitting in the middle of a herd of 40 elephants as they made their way through the bush is one of our highlights. I still have to pinch myself when I think of that moment!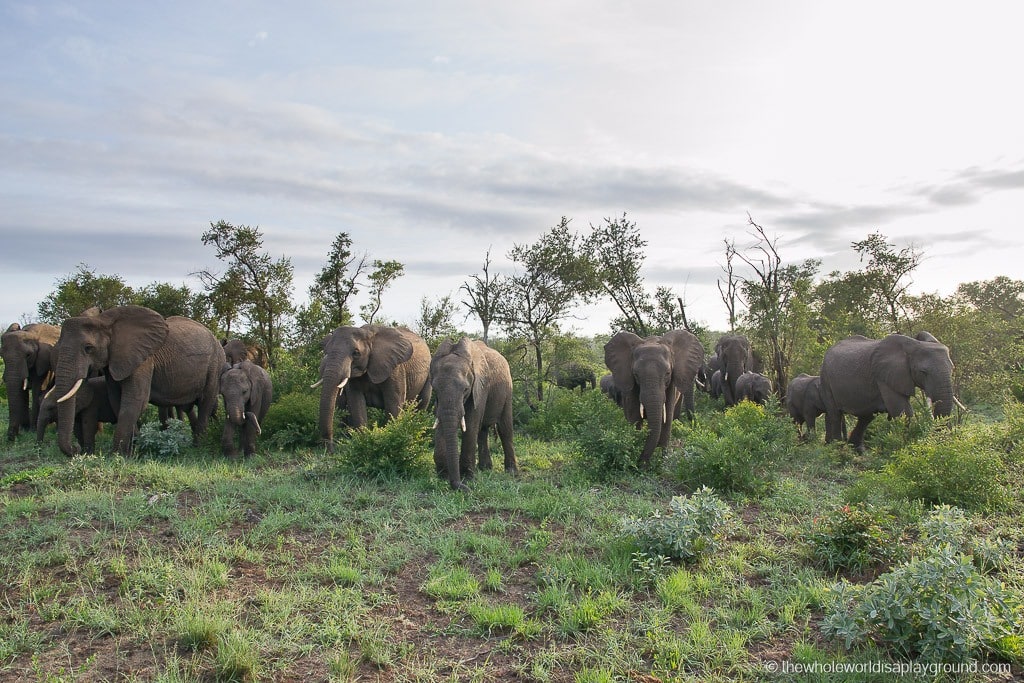 Our favourite Inyati sightings:
A leopard mama and her two month old cub: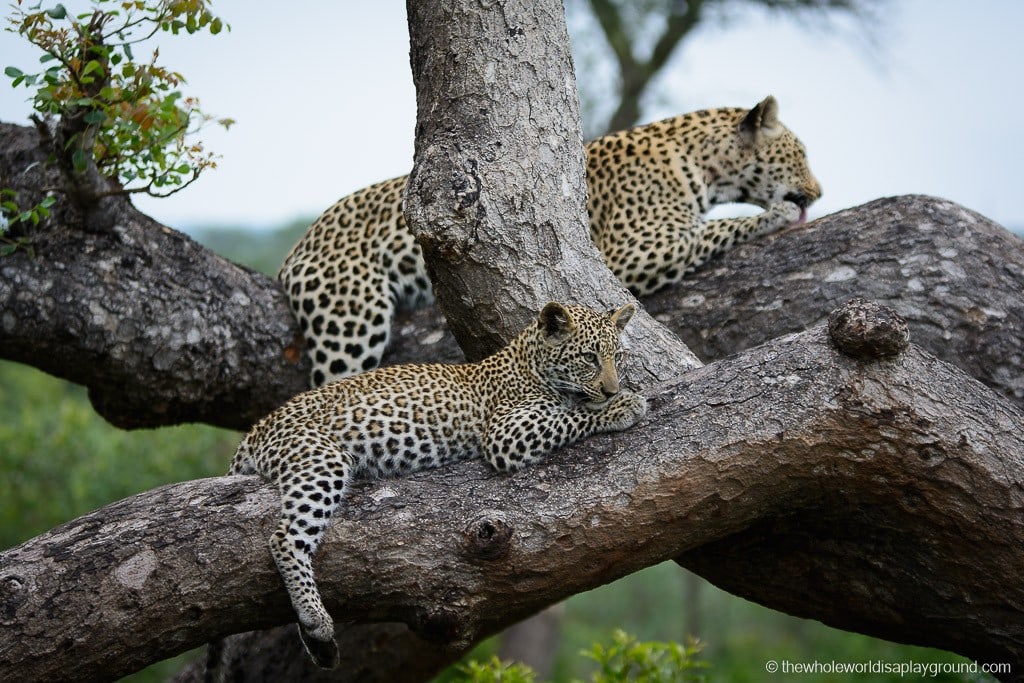 The elusive cheetah: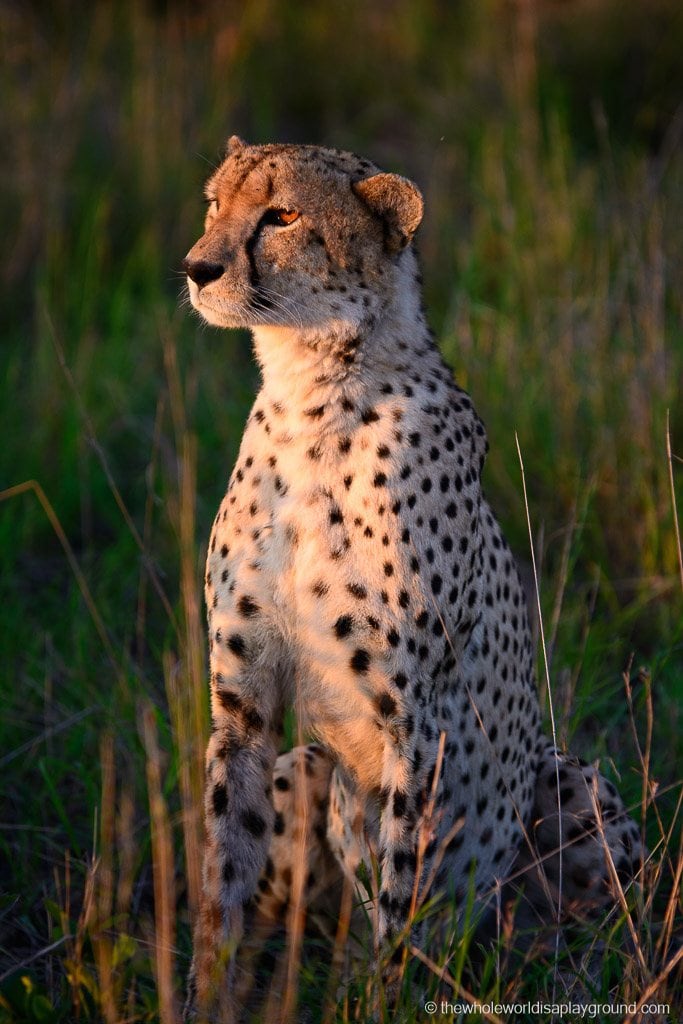 Rhino bath time: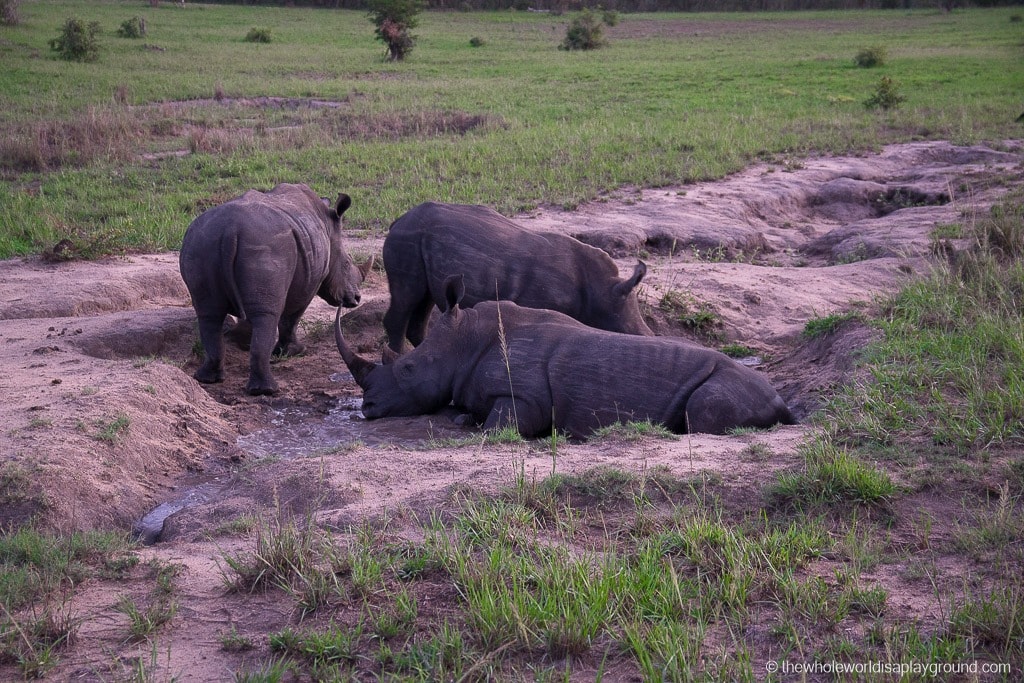 A softer side to the king of the bush: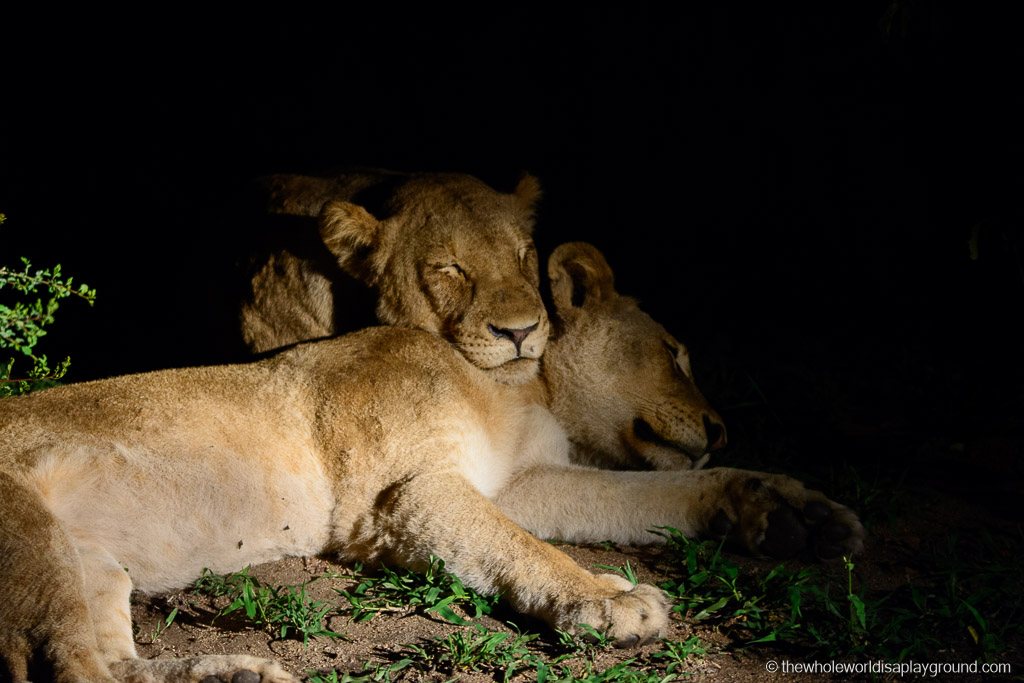 Always watching us, the buffalo herds: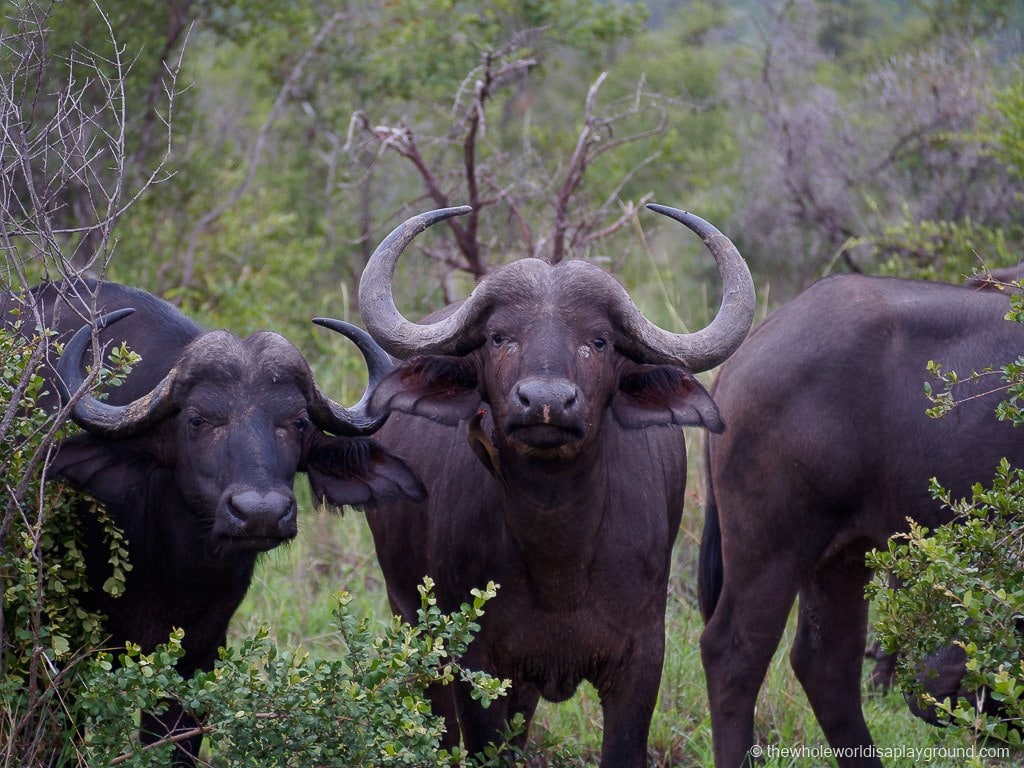 Sniffing out a kill, the hyena: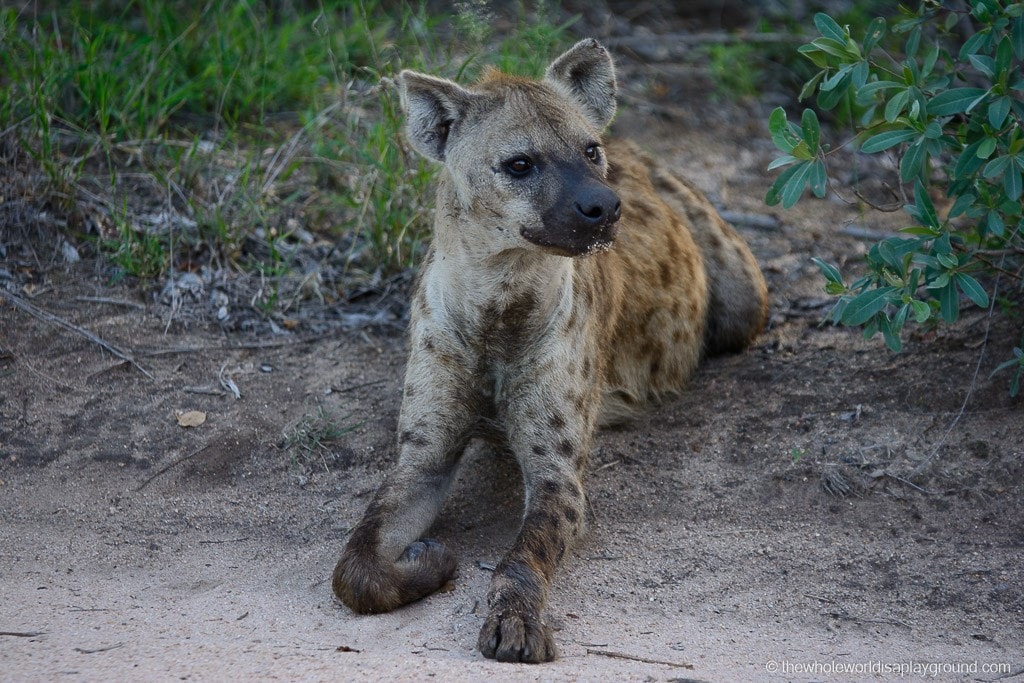 Meandering across our path, the lofty giraffe: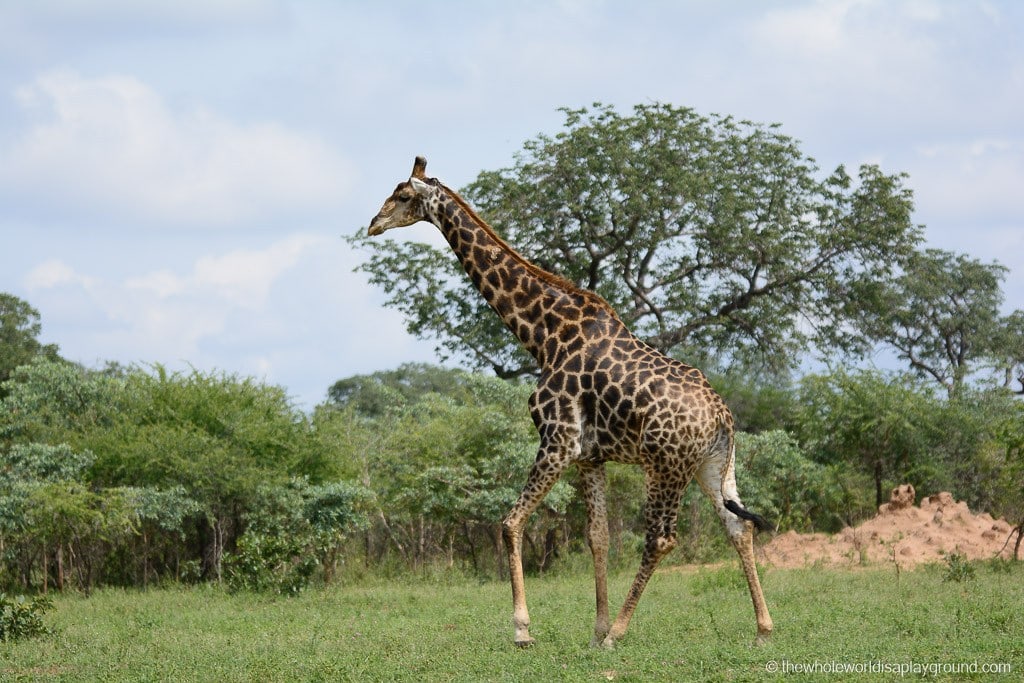 Wildlife on site!
Inyati is an unfenced game lodge meaning the wild animals can wander in and out of the property as they please. This was a real treat although it did mean that all our night time movements outside our room had to be accompanied by a ranger!
We woke up from a post breakfast nap to find a troop of monkeys with some bushbuck wandering among them on our private veranda. One of the monkeys went so far as to try and open our door and we were glad we'd heeded our arrival warning of locking the doors at all times! Another highlight came as we were leaving the lodge and a family of giraffe rambled alongside us! Returning guests regaled us with tales of lions wandering through the grounds on their previous stay but we weren't so lucky. Here's hoping for next time!
Hello there!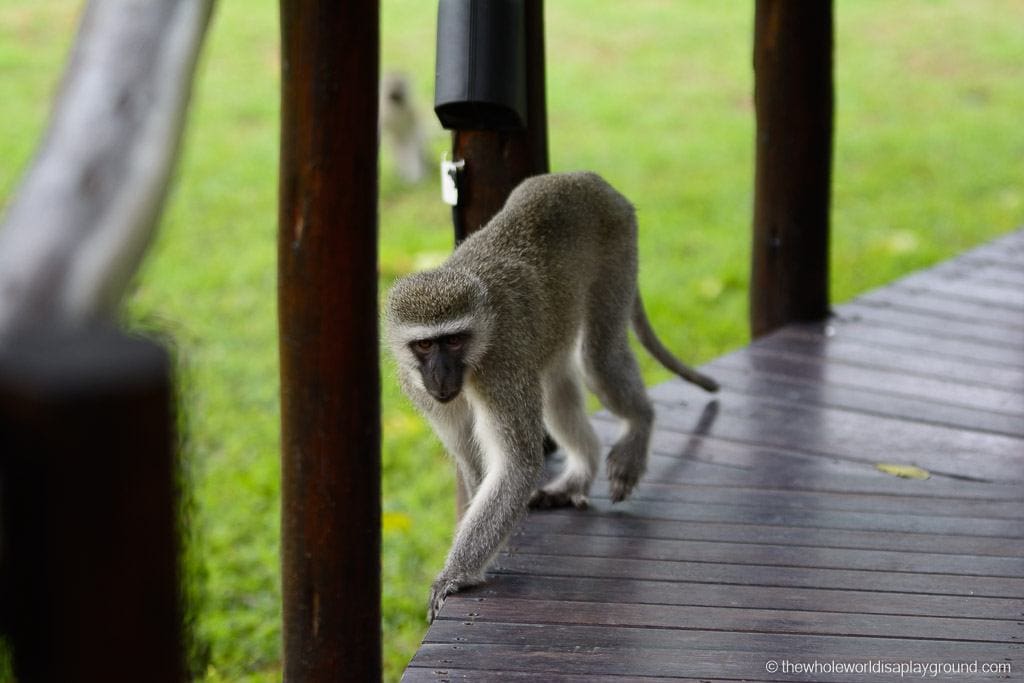 Food and drinks
Inyati rates are all inclusive meaning breakfast, lunch, dinner, tea, coffee and water are included in the price. Bar purchases were extra but the reasonable pricing was a pleasant surprise (we spent around US $15 to US $20 each on soft and alcoholic drinks over our 48 hours at Inyati). We were totally spoiled on the food front and our biggest fear, that we would starve in the bush, was totally unfounded as we enjoyed a constant supply of food! Our food schedule went something like this:
5:30am: pre game drive breakfast of pastries, fruit and museli served with tea, coffee, water and fruit juice.
7:30am: morning tea in the bush! Flapjacks, tea, coffee and biscuits during a quick bush stop on the morning safari.
As good as it looks! Brunch at Inyati: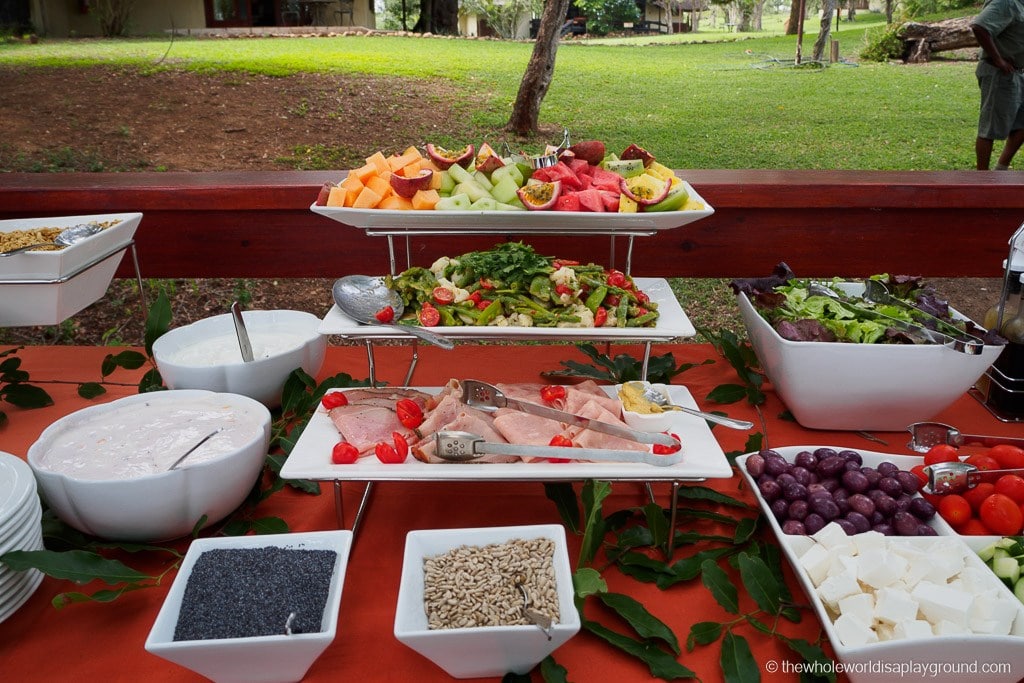 1pm: a small lunch menu with toasted sandwiches and a snack is available during the day. Given the late breakfast indulgence it's geared towards the arriving guests!
4pm: afternoon tea is served prior to the evening game drive.
Afternoon tea time: