The Japan Rail Pass is a popular choice for visitors to Japan and it's definitely worth considering whether a JR Rail Pass is worth the cost when planning a trip to Japan. When purchasing a 7, 14 or 21 pass it's important to make sure that the JR Pass will save you money on your train travels and that it's a good option for your trip.
With our Japan travels complete we wanted to share with you everything we learned about using a JR Pass, how to decide if it a JR Pass is worth it for your Japan travels and other tips we learned along the way. As for the question as to whether a JR Pass was worth the cost for us, we saved over US $400 on our 7 days of train travels and the savings are likely to increase if you're travelling for longer. So make that a YES!
The Japan Rail Pass
The Japan Rail Pass is a discounted rail pass available to temporary visitors to Japan. It covers train travel on the six rail companies which comprise the Japan Railways Group and 7, 14 or 21 day passes are available depending on your travel plans. There are two types of pass available:
an ordinary car pass
green car pass which is equivalent to first class train travel on Japanese trains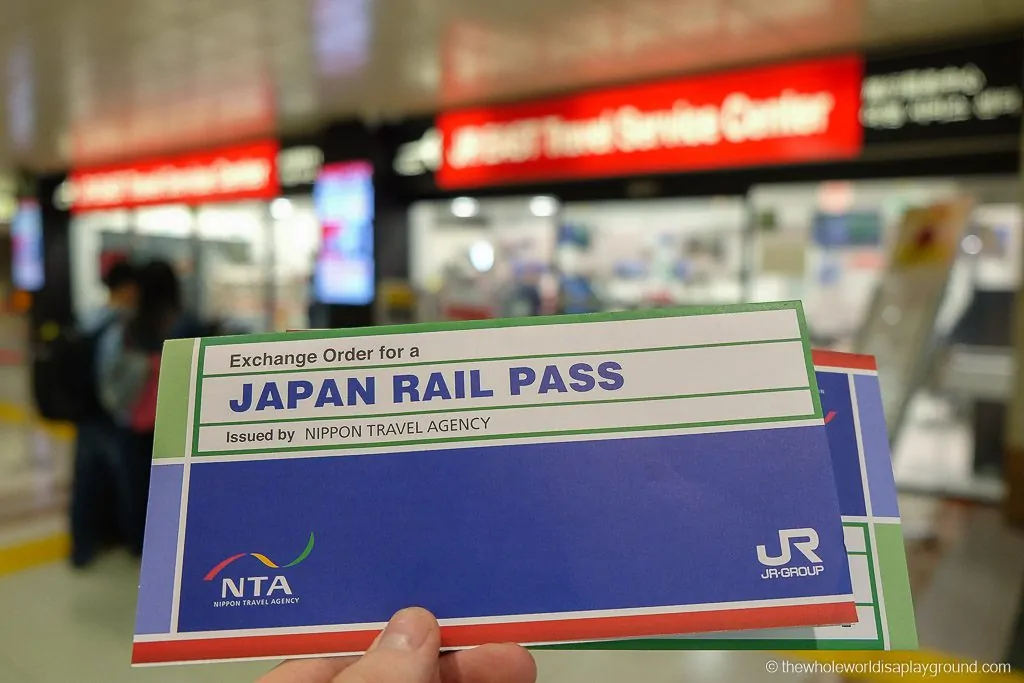 Is a Japan Rail Pass worth the cost?
It depends on how much rail travel you are planning but, generally, the cost of a 7 day pass is covered by a round trip journey from Kyoto to Tokyo. As an example of how much we traveled on our 7 day pass we were covered for the following journeys: Tokyo – Kyoto – Hiroshima/Miyajima – Himeji – Kyoto – Shin Osaka, from Hashimoto – Nara – Takayama and from Tanazawa – Tokyo so it's safe to say we more than got our money's worth.
Here's an example of how much we saved with our 7 day pass when we compared the cost of each individual journey to how much we paid for our JR Pass:
| | | |
| --- | --- | --- |
| Route | Ordinary Car | Green Car |
| Tokyo Narita to Kyoto | ¥15,660 | ¥23,010 |
| Kyoto to Hiroshima return | ¥21,140 | ¥30,00 |
| Kyoto to Shin Osaka | ¥1,420 | ¥3,780 |
| Hashimoto to Nara | ¥1,140 | ¥1,140 |
| Nara to Takayama | ¥9,820 | ¥15,530 |
| Tanazawa to Tokyo | ¥13,600 | ¥26,970 |
| Total cost of individual trains | ¥52,960 | ¥84,900 |
| JR Pass 7 day cost | ¥29,110 | ¥38,880 |
| SAVINGS | ¥23,850 (approx US $250) | ¥46,020 (approx US $410) |
So to answer the is it worth the cost question: YES if you're planning a minimum of a Tokyo to Kyoto return on a 7 day pass as any extra journeys are a bonus! The JR Pass is generally worth it on most of the typical tourist routes through Japan and usually results in quite substantial savings. If you opt for the 2 or three week passes your savings will be even greater!
Click here to buy your JR Pass now
Our top tip to save money on a JR Pass
When you are choosing between a 7,14 and 21 day pass be sure to only buy a JR Pass to cover the period you are actually travelling on the trains. So, for example, if you are spending 17 days in Japan but are staying three days in Tokyo at either side of your travels then you won't need the JR Pass for your time in Tokyo. In this case, it's better to purchase the 14 day pass rather than the more expensive 21 day option.
Japan Rail Pass tip: Remember, the exchange date and starting date of a JR Pass do not have to be on the same day. You can exchange your voucher and choose a starting up to 30 days after the exchange.
Do I need to buy a Japan Rail Pass before I travel?
We recommend buying a JR Pass before arriving in Japan otherwise you will have to pay significantly more to acquire the pass after arriving. We purchased ours through one of the official rail pass vendors, Japan Rail Pass, and had it delivered before we left for Japan – you can purchase the JR pass with worldwide shipping here. At the moment the pass is also available to buy at a small number of stations in Japan however it costs an extra 50 USD for a 7 day pass, increasing for 14 and 21 day passes, compared with buying in advance. In a nutshell, it will save you more money ordering before you arrive in Japan!
Click here to buy your JR Pass now
Will a JR Pass cover all my travel in Japan?
The JR Pass is valid on JR Trains, the Tokyo-Narita Express and the Tokyo Monorail to Hadena Airport, the Miajema ferry and local JR buses (e.g. the tourist loop in Hiroshima). It includes the shinkansen, limited express, rapid and local trains.
JR Rail Pass tip: the JR pass covers some extra journeys such as the Miyajima ferry which is a nice bonus!
What trains are not included under the JR Pass?
The Nozomi and Mizuho trains are not covered as well as other specific situations such as private lines, night train bunks, JR trains using the tracks of other operators and trains which require a liner ticket. On our travels the only occasion where we couldn't use our JR Pass was for the final part of our journey to Mount Koya as it's only accessible by private line followed by a funicular up the mountainside.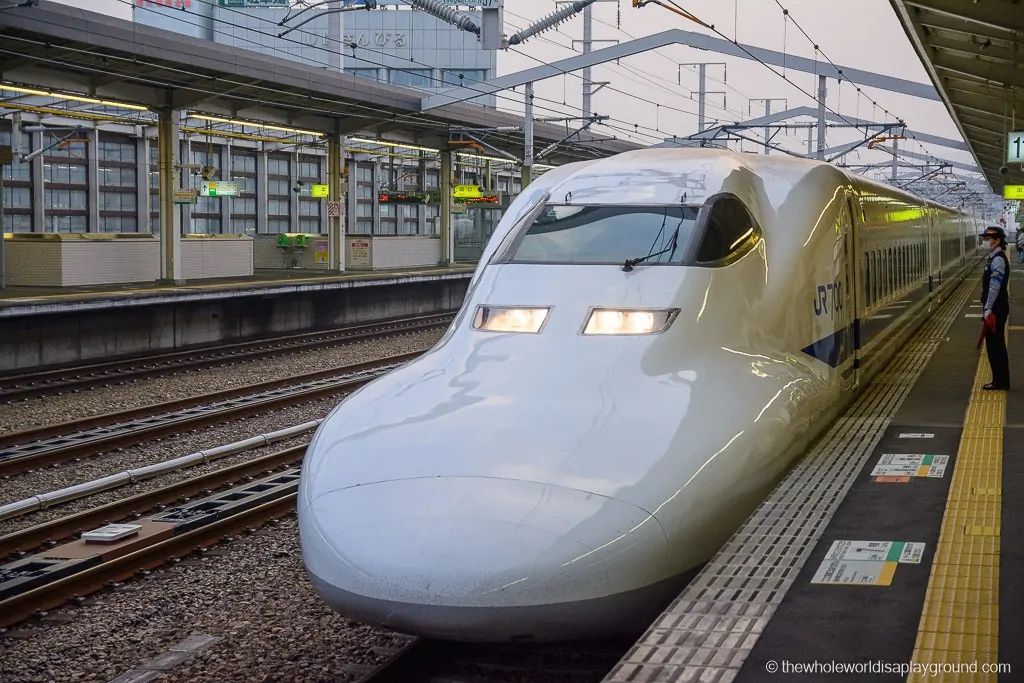 Where do I buy a JR Pass?
JR passes are available from a select number of vendors. Always buy a JR pass from an official vendor. We used JapanRailPass, one of the official vendors which ships worldwide – check the prices of JR Passes here.
Click here to buy your JR Pass now
Exchanging the JR Pass
When you order a JR Pass you will receive an Exchange Order through the post. Bring the Exchange order to Japan and exchange it for the JR Pass to use during your travels. We exchanged ours on arrival at Tokyo Narita Airport and used it immediately to get to Kyoto. It can be exchanged at major stations and the offices at Narita and Kansai airports.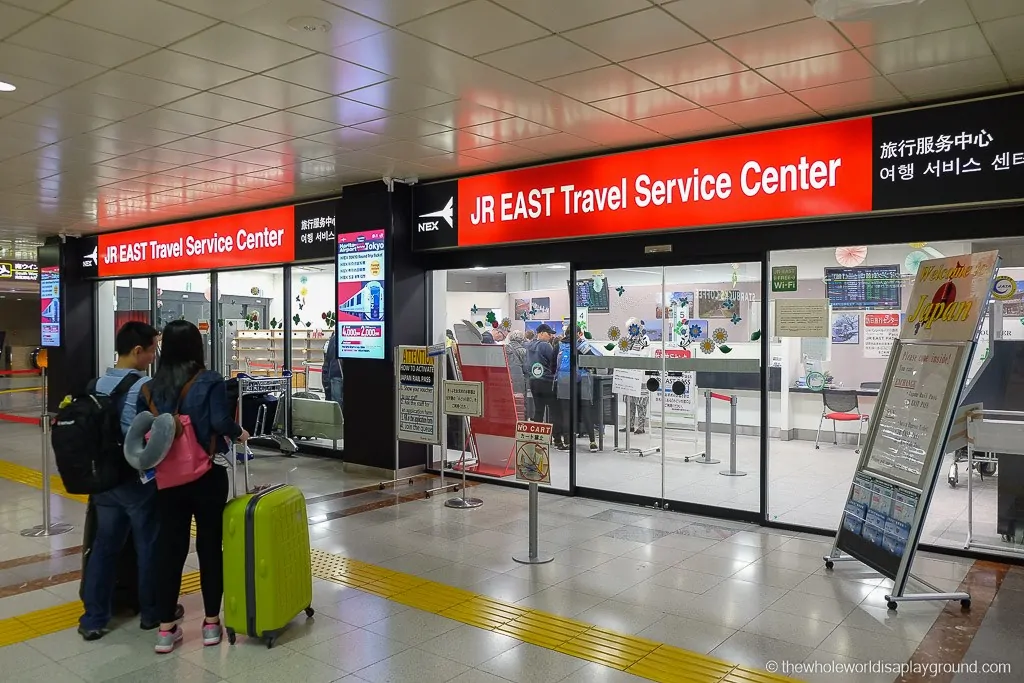 How to travel with the JR Pass
There are two types of carriages on Japanese trains: one with reserved seating and one with unreserved seating. You must reserve a seat before travelling if you wish to sit in a reserved seating carriage.
If you purchase a green car JR Pass you need to reserve a seat before your journey as all carriages have reserved seating.
For journeys on a standard JR Pass there are two options: you can opt to sit in an unreserved carriage and find seats after boarding the train or you can reserve seats in advance and sit in the reserved seating carriage.
Seat reservations are included as part of cost of both the Green and Ordinary JR Pass tickets.
Reservations can be made at the stations or, in some cases, online if you can understand Japanese.
When passing through the ticket gates in the station go through the manual Japan Rail Pass gate as the staff will need to check your ticket/JR Pass. The JR Pass tickets do not work in the automatic ticket machines.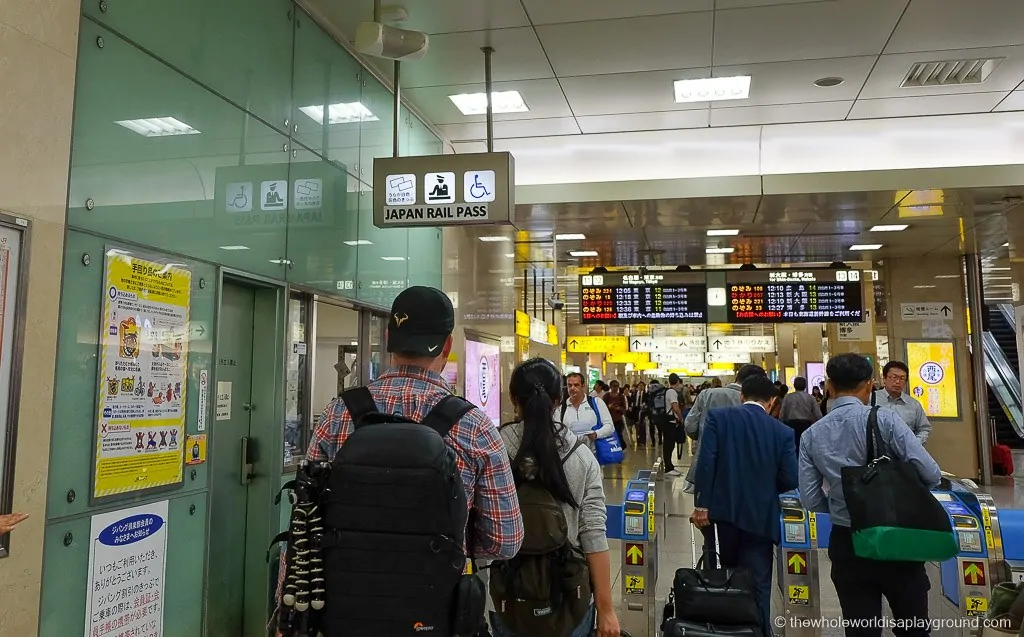 Travel Guides
Here are some of the best travel guides for planning your Japan trip. We personally used the Lonely Planet Japan series for our trip planning. Click on the images below to buy yours now!