On a recent trip from Malta to Dublin we stopped by the Lufthansa Senator and Business Lounge in Terminal 1 of Frankfurt airport. With a few hours to spare, we had our choice of Lufthansa lounges and opted to go to the Z gate, the closest lounge to our departure gate, for our layover. After leaving the beautiful Malta sunshine we were in desperate need of some lounge tlc to prepare us for the cold Irish winter we were about to face!
The Lounge
The Lufthansa lounge at the Z gates is a huge space sectioned off into a variety of areas for eating, drinking, working and relaxing. The lounge was quite busy when we first entered and it was surprising how quickly it filled up. Luckily for us we had plenty of time to explore and there were lots of quiet periods when we almost had the place to ourselves!

Priority Pass Lounges
A Priority Pass membership allows you to access Priority Pass lounges whoever you fly with no matter your class of travel. Anyone who flies regularly should seriously consider joining Priority Pass as their lounges significantly improve the travel experience. We love the app which allows you to check in at each lounge and overall the quality and availability of lounges around the world are very good. We've personally used Priority Pass for the past few years and highly recommend it.
There are three options available, standard, standard Plus and Prestige. We recommend the Prestige pass for frequent travellers (it's the one we use!) which offers unlimited visits throughout the year.
Click here to get your Priority Pass now!
Lounge Seating
There were lots of seating options with dining areas, high tables, couches and even a recliner or two!
The TV area: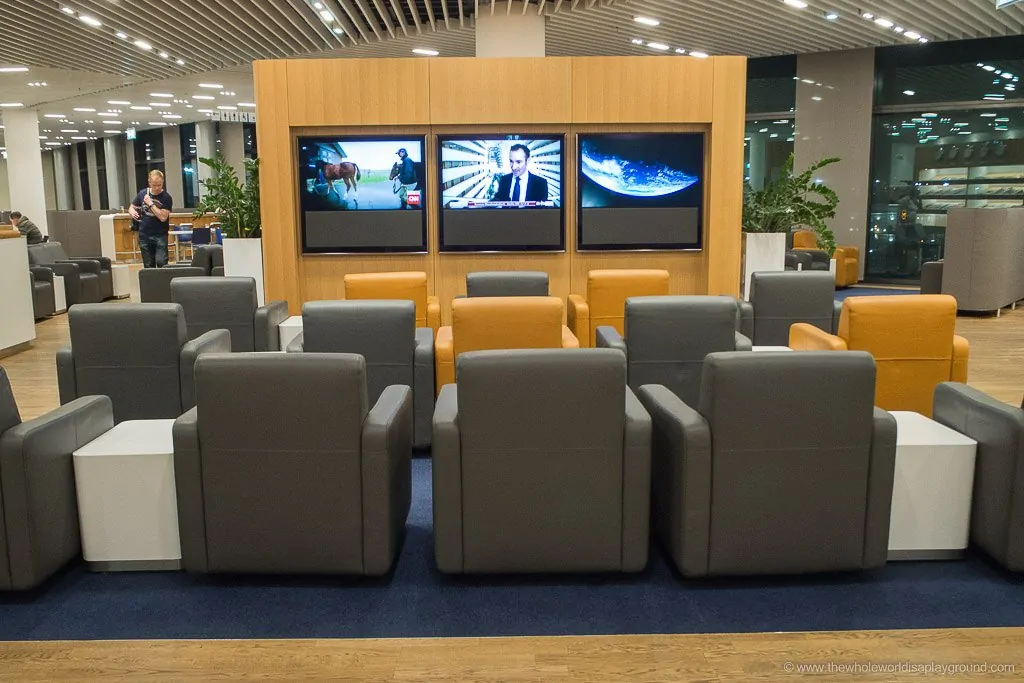 Sleep time?!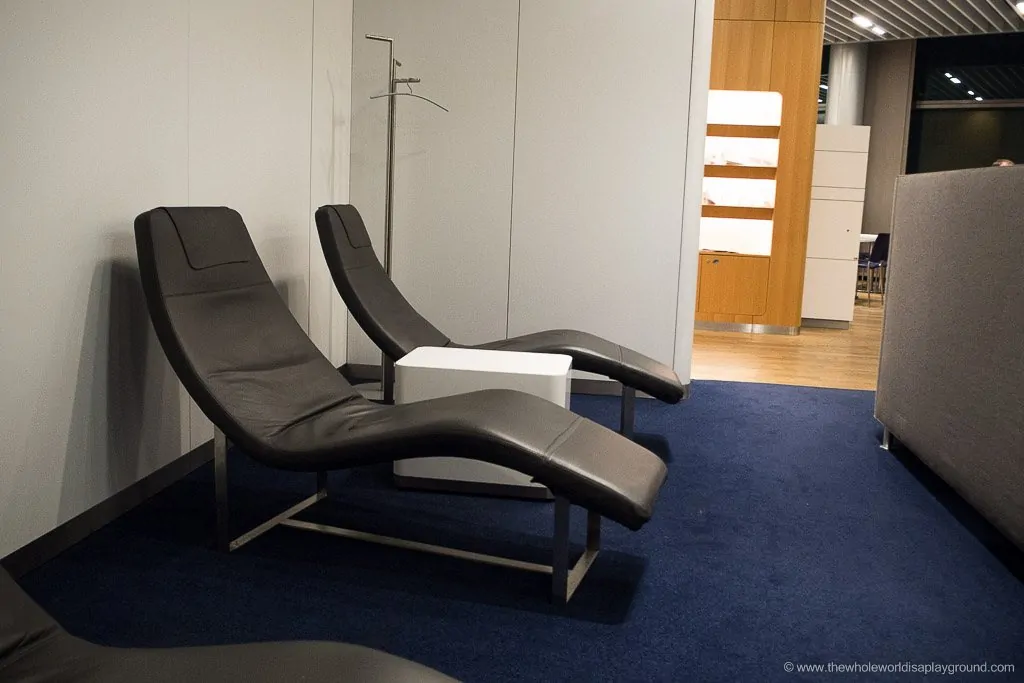 Work stations: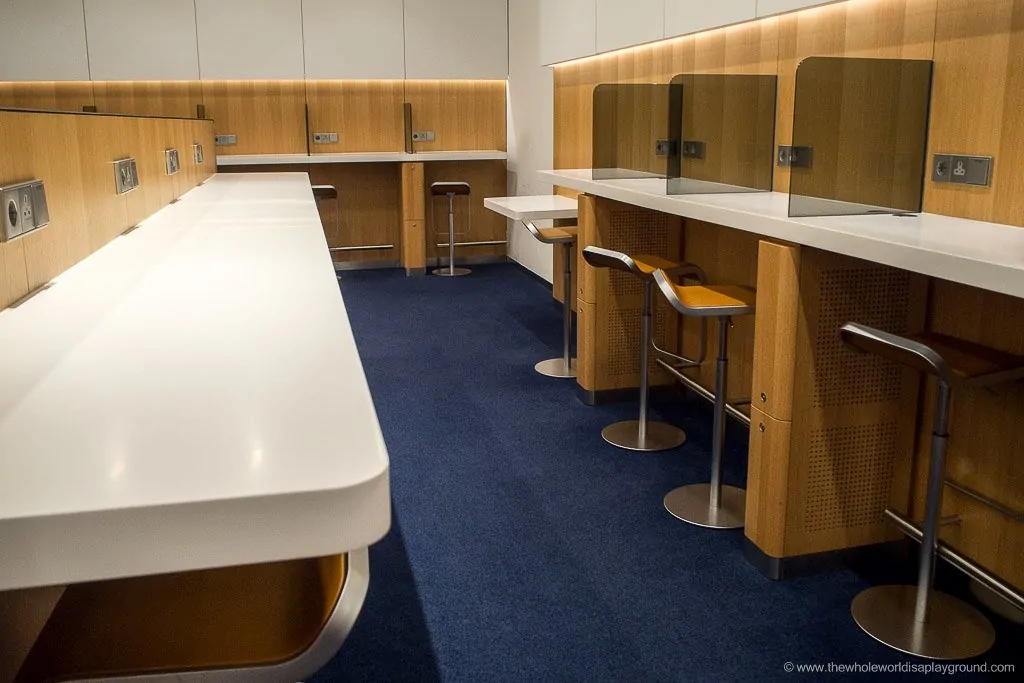 Food and Drinks
The selection of food was good during the day with a salad bar, breads, a hot food item and some sweet treats. The hot food offering varied, with chicken wings initially, then meat balls in the evening.
A full range of soft and alcoholic drinks were available with a variety of beers, wines and spirits. I was on a health kick and resisted the urge to do a taste test but they most definitely looked good!
Salad bar: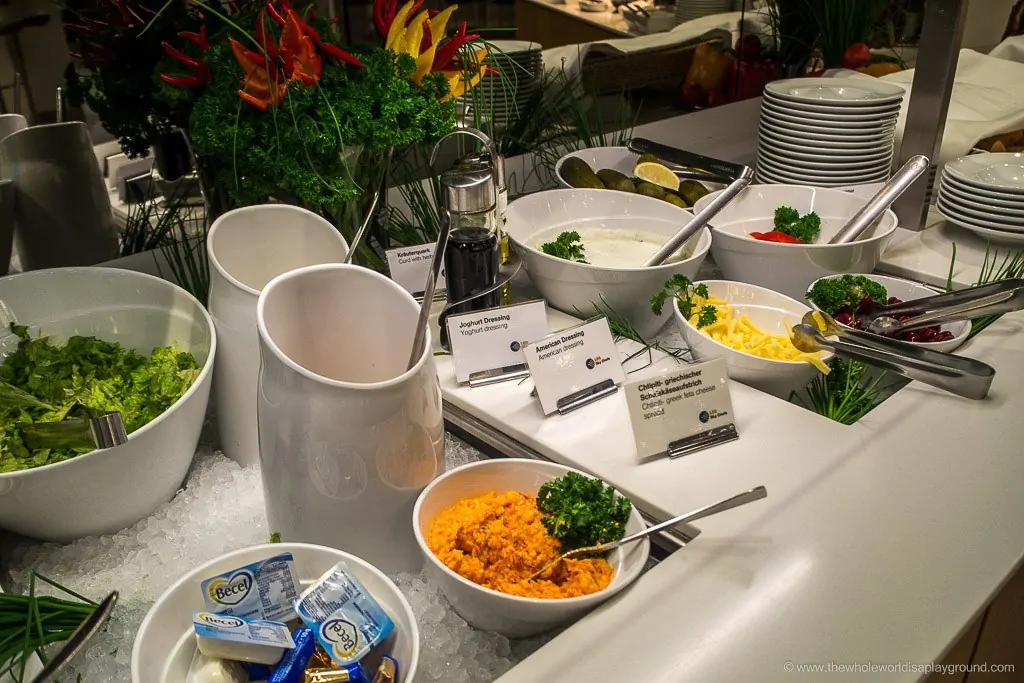 Hot food offering: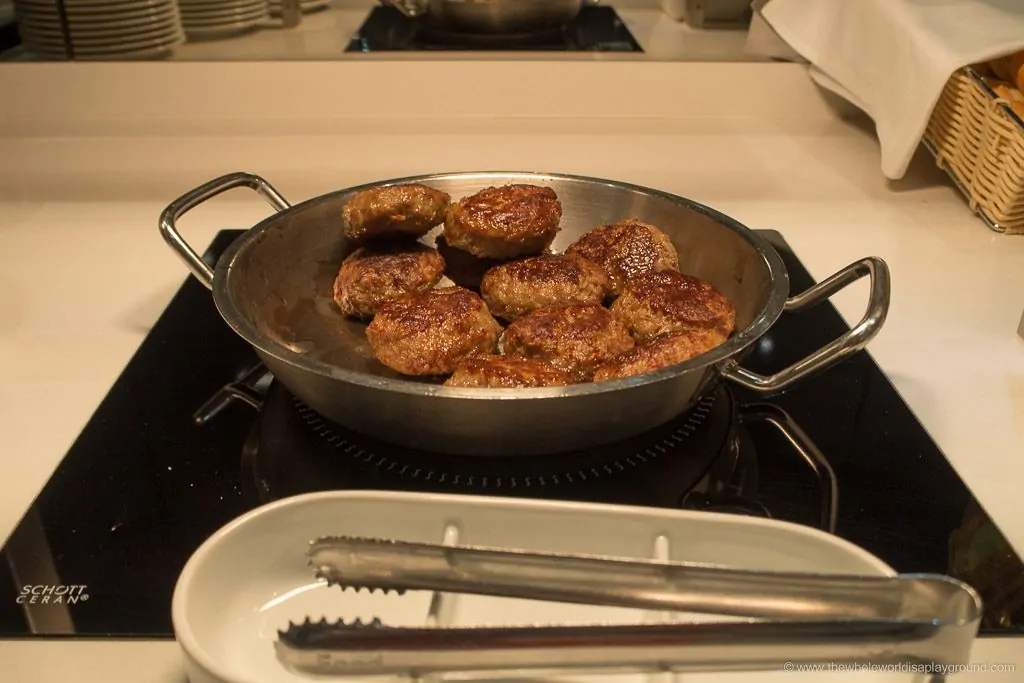 Sweet treats:
The bar:
Facilities
The lounge was equipped with a range of facilities including computer stations, a magazine and newspaper library, a quiet area and shower rooms. Wi-fi was available throughout the lounge and the connection was good.
Computers: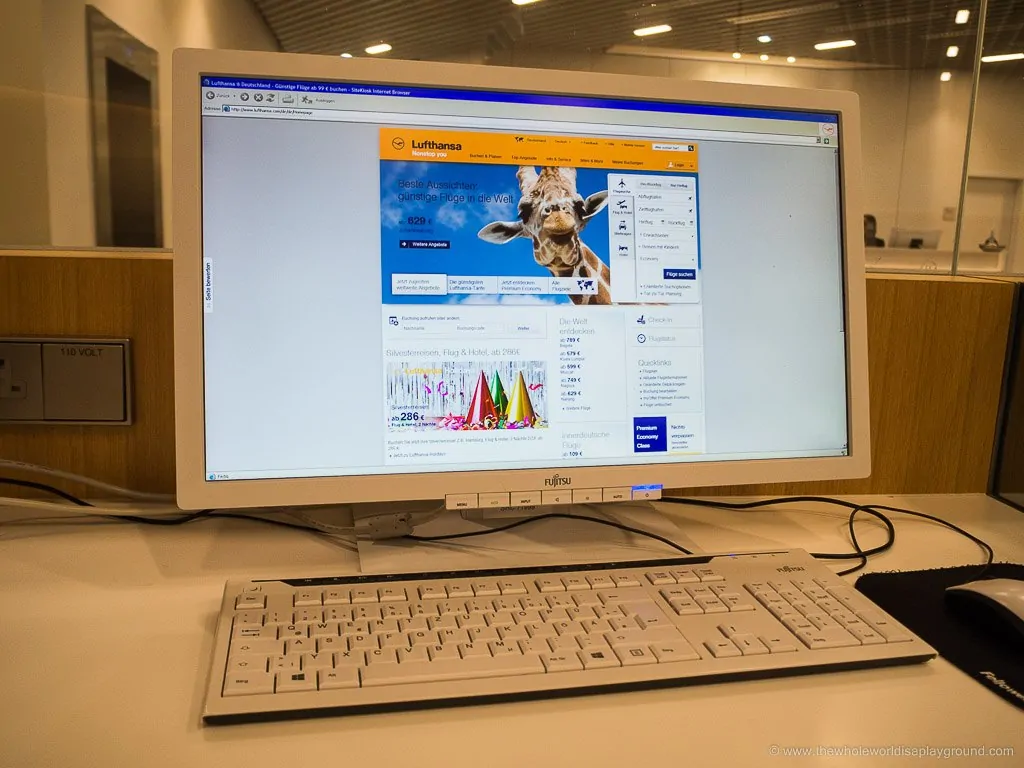 The Lounge: The lounge is located at the Z gates in Terminal 1. Lufthansa have other lounges throughout Frankfurt airport.
Access: We accessed the lounge with our business class Dublin to Malta tickets on Lufthansa.
If you enjoyed this post and would like to keep up to date with The Whole World is a Playground follow us on Twitter and like us on Facebook!