It's fair to say I'm totally obsessed with sushi. I could happily eat it for breakfast, lunch and dinner. And I have on occasion. Whenever we set off on our travels I always, always, always Google the sushi restaurants in the area. Then I pester the husband until he relents and 'chooses' sushi as our dinner option. Needless to say I eat a lot of sushi!
I discovered Michie Sushi a few years ago at just around the time I established sushi as one of my food staples. The happiness multiplied when I realised they were actually in my Ranelagh neighbourhood. My sushi cravings were well and truly taken care off until we moved to New York a few months later. Eating at Michie then became a welcome home ritual for us: we'd get off the plane at Dublin airport and go home via Michie Sushi!
Michie was the venue of choice during a date day in Dublin recently and we were excited to return to the old neighbourhood for some sushi treats!
Michie Sushi lunch
We were given a pot of green tea as we lingered over the menu, a mix of sushi and hot dishes. There is also an eat-in specials board and some lunch time and sushi specials. We opted for a salmon combo, a bento box from the lunch specials and a tiger roll from the sushi specials. To accompany the food we ordered an excellent value bottle of house rosé (€14.90).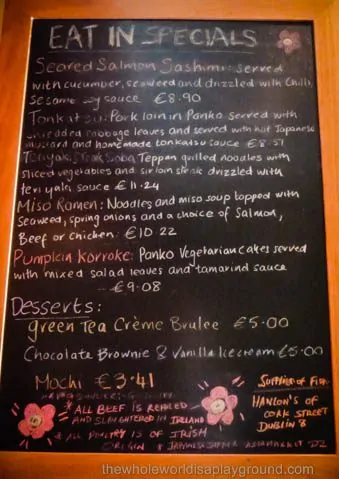 Salmon Combo – 4 salmon nigri, 12 salmon maki: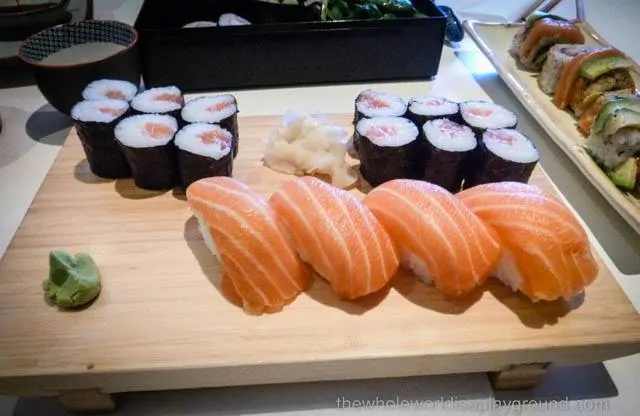 Salmon Bento Box – miso soup, cooked salmon with courgette, rice, a spinach salad and 2 pieces of sushi
Tiger Roll Special – inside out roll with 7 spice breadcrumbed prawns, avocado, cream cheese and salmon: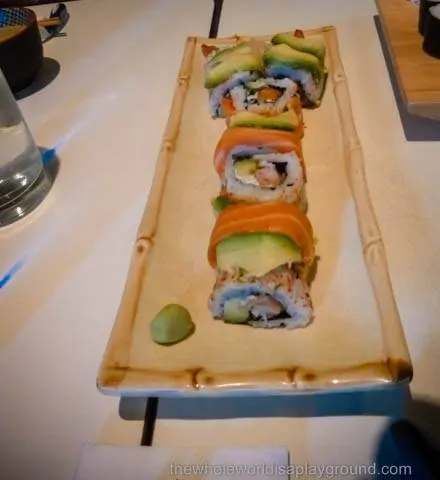 Everything was excellent. The miso soup arrived steaming hot, the fish was deliciously fresh, the rice perfect and the salad nicely dressed. The tiger roll special was a real treat and had a generous helping of avocado and delicious breadcrumbed prawns.
We were nicely full after our three shared dishes and, since it's sushi, it's all guilt free goodness. Okay, maybe the breadcrumbed prawns had some calories but they were so tasty, who's counting!
The Restaurant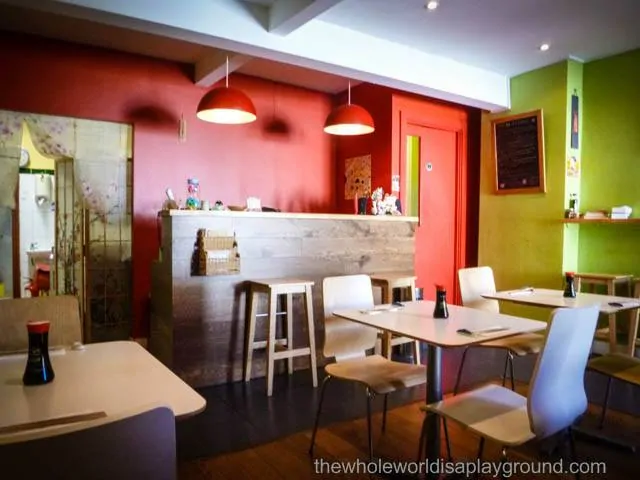 To me, Michie Sushi is exactly how a sushi restaurant should be. Intimate, relaxed and more akin to a cafe than a formal dining restaurant. Located down a quiet lane way in Ranelagh, the restaurant holds about 20 people at a half-dozen tables.
Overall
Michie is my favourite sushi restaurant in Dublin. And probably anywhere! The food is consistently excellent, the fish incredibly fresh and the sushi is always rolled perfectly and presently beautifully. The service is very good and the staff are lovely. It's always my first choice sushi for dine in and take away.
Take away sushi from Dun Laoghaire branch: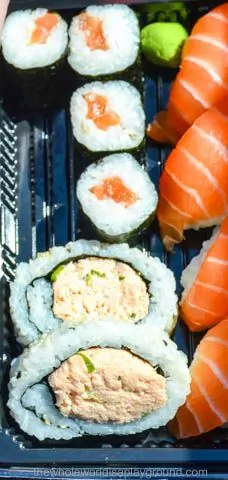 Address: 11 Chelmsford Lane, Ranelagh,Dublin 6