Oh Tokyo, what can we say? The skyscrapers, neon lights and millions of people were a shock to the system after our time spent exploring the quieter side of Japan. Arriving into Tokyo Station at rush hour was hot, crazy and somewhat overwhelming but we quickly adjusted to city life and couldn't get enough of the bustling metropolis with it's fascinating mix of old, new and futuristic! Here's what we got up to in Tokyo!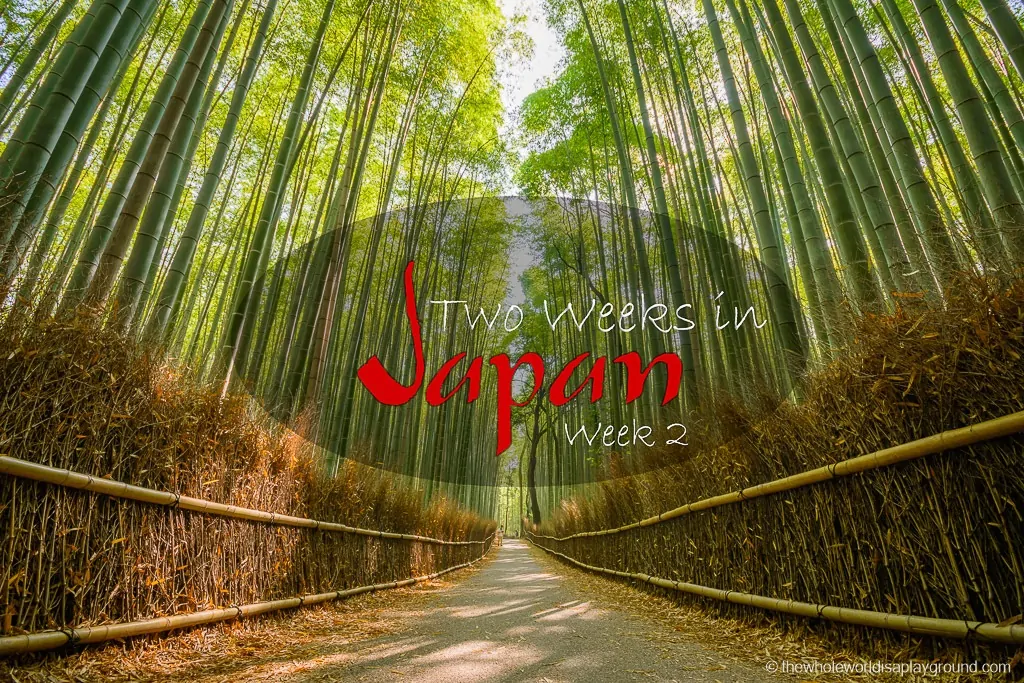 The Sightseeing!
Shibuya
Our first stop was Shibuya Crossing, an iconic Tokyo landmark and, for us, it screamed 'we're in Tokyo'! Apparently it's the world's busiest intersection, with 2,500 people crossing at peak times, and it definitely felt like it! It was the perfect opportunity to indulge in some people watch
hing and we grabbed an iced tea and a window seat in a nearby cafe and had a blast!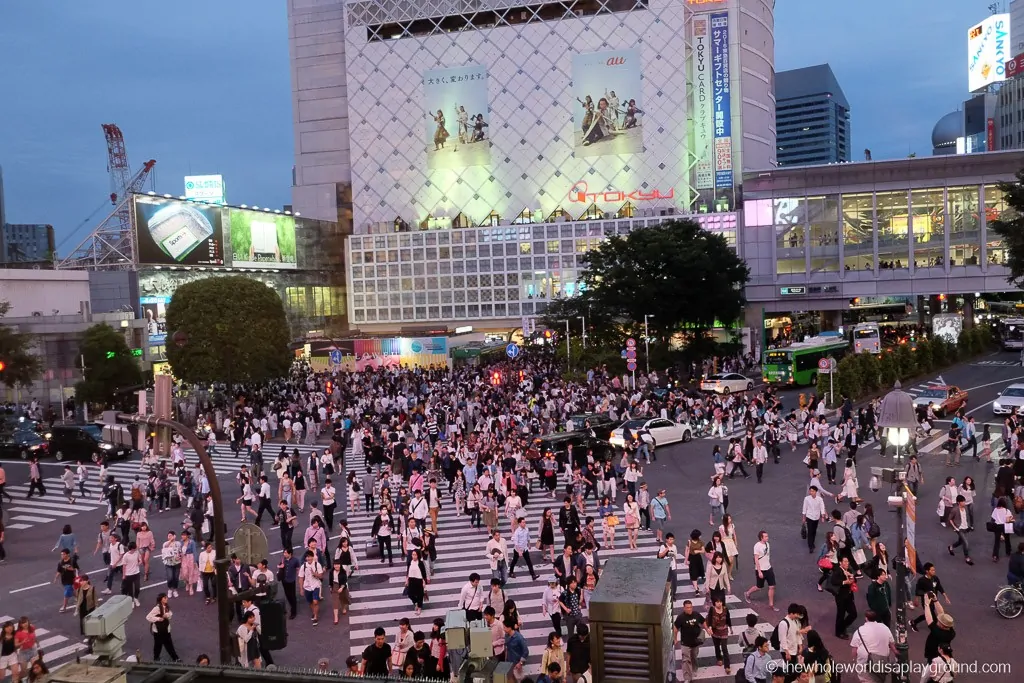 Shibuya posing!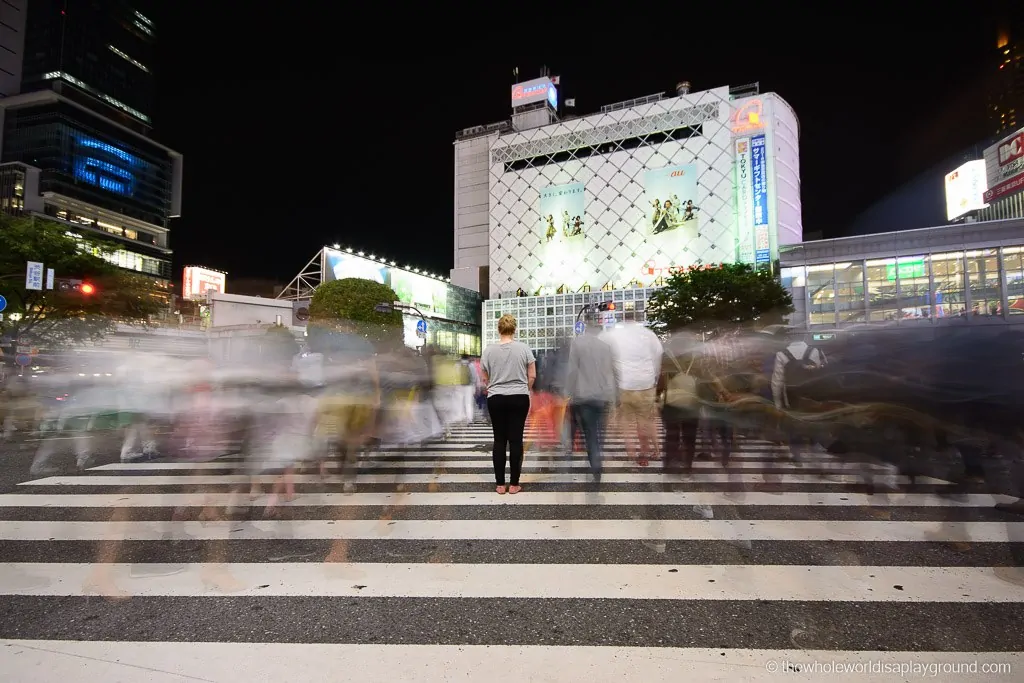 The amazing colours of Shubaya: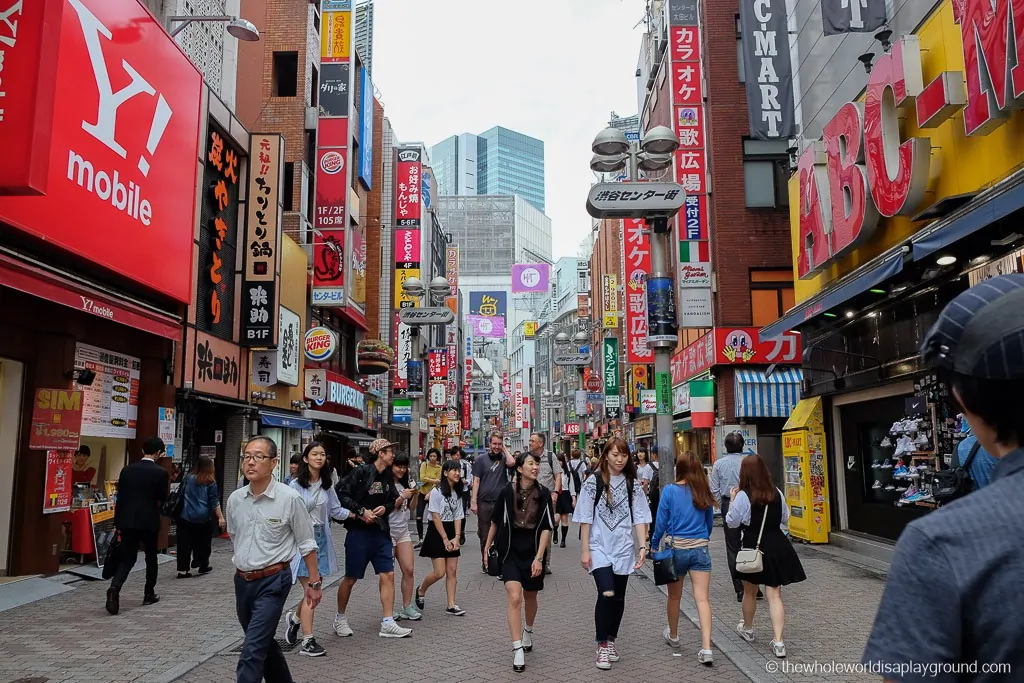 Shinjuku
The loud and crazy Shinjuku, with it's neon lights and hordes of people, was next on our list and we loved exploring its narrow streets, tiny bars and unique shops. An evening spent drinking Japanese beer and eating yakitori at a tiny yet crowded bar on Memory Lane (which is affectionately known as Piss Alley, charming I know!), was one of our favourite Tokyo evenings. Having seen some of Van Gogh's finest work on our travels we finally tracked down the elusive Sunflowers in the Museum of Art and also caught some amazing views of the city from the 45th floor of the Metropolitan Government Building. It's safe to say we found Shinjuku one of the most fascinating parts of Tokyo!
Skewer time in Memory Lane: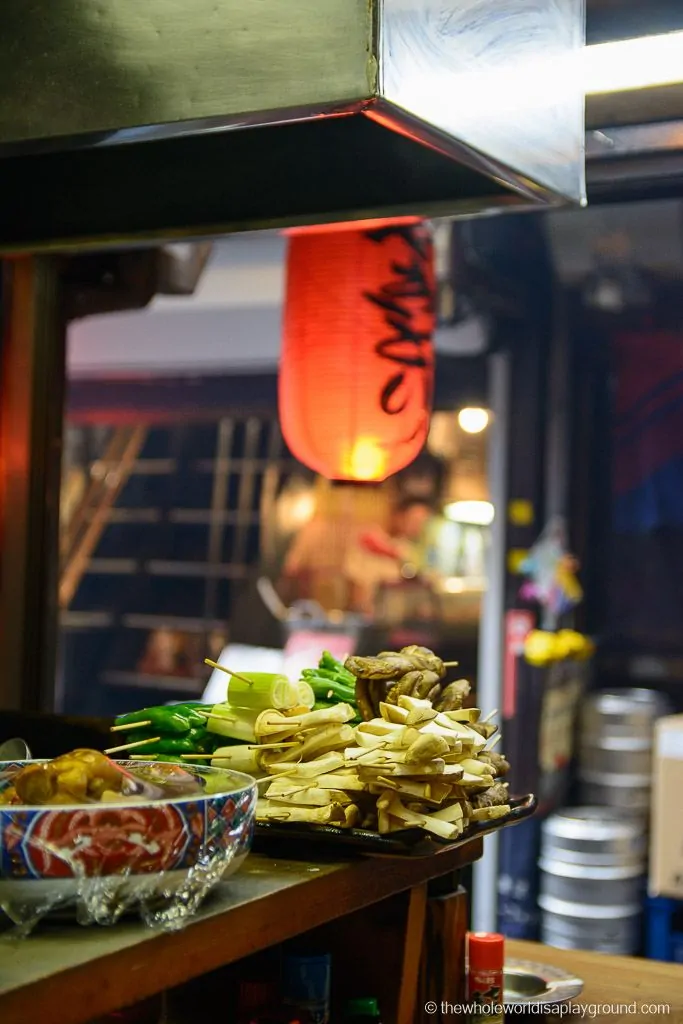 City views: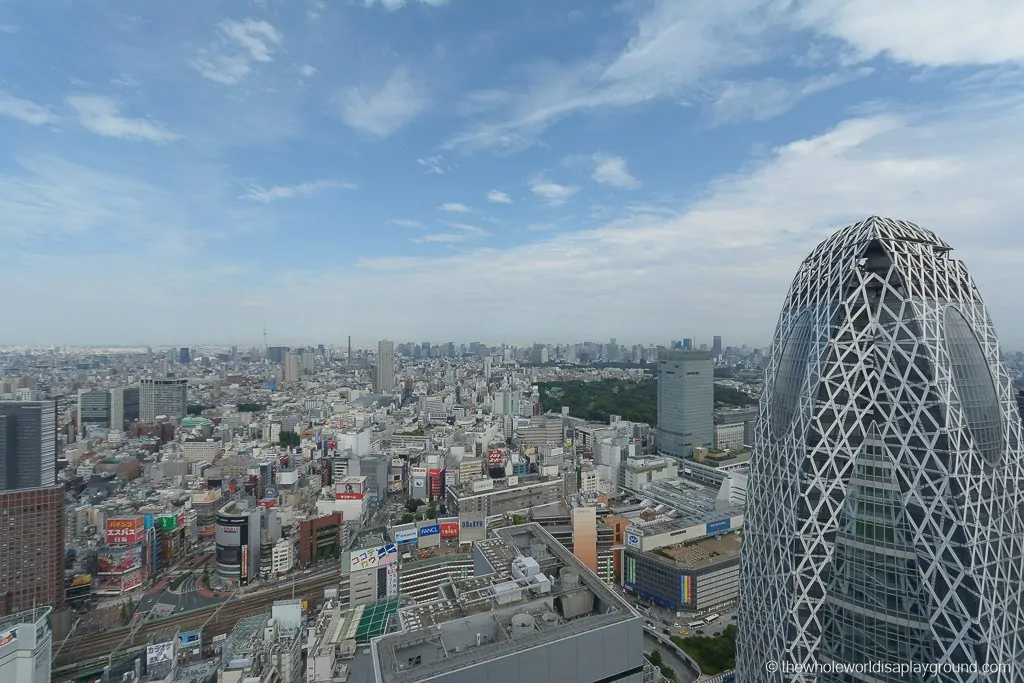 Harajuku
Harajuku, the center of Tokyo street fashion, was another of our Tokyo favourites. The district is crammed full to the brim of locals in quirky and colourful street styles, clothing boutiques and crepe stands and we absolutely lovely the energy of Harajuku!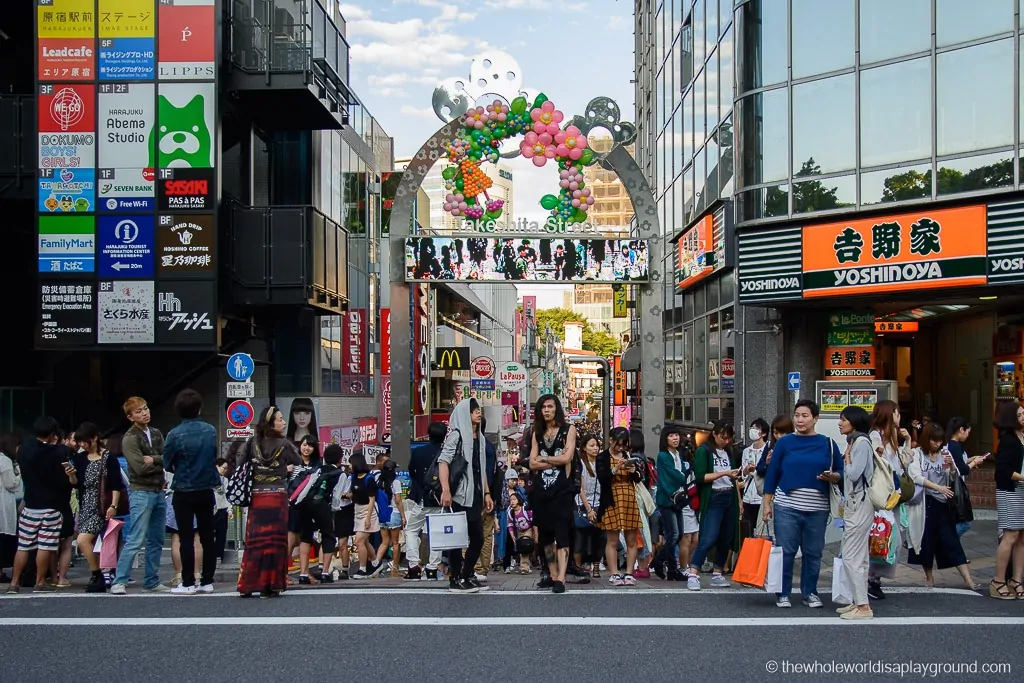 The 2am starts!
City life went straight to our heads and, with both the tuna auction and a meal at Sushi Dai on our Tokyo wishlist, we made peace with our 2am wake up calls and hit the streets of Tokyo after dark! The early morning tuna auction at Tsukiji Market is legendary but, with visitor numbers restricted to 120 per day, it requires a super early start.
Sushi Dai
Our first attempt to check out the tuna auction was thwarted when we missed the coveted tickets and instead made our way to Sushi Dai, a Tokyo sushi restaurant where queues stretch around the block. We eventually took our seats at the sushi table after 5 hours of queuing and it was all worth it when we had the sushi meal of our lives! Did we mention our meal took place at 8am? So, so early but so, so good!
Our sushi chef: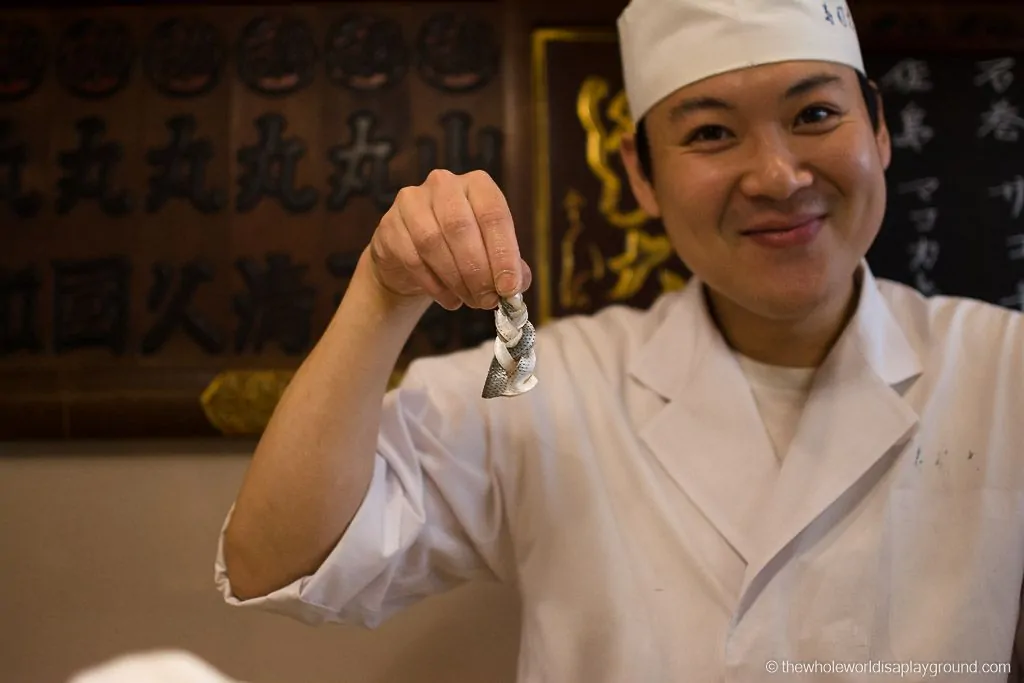 Happy sushi faces!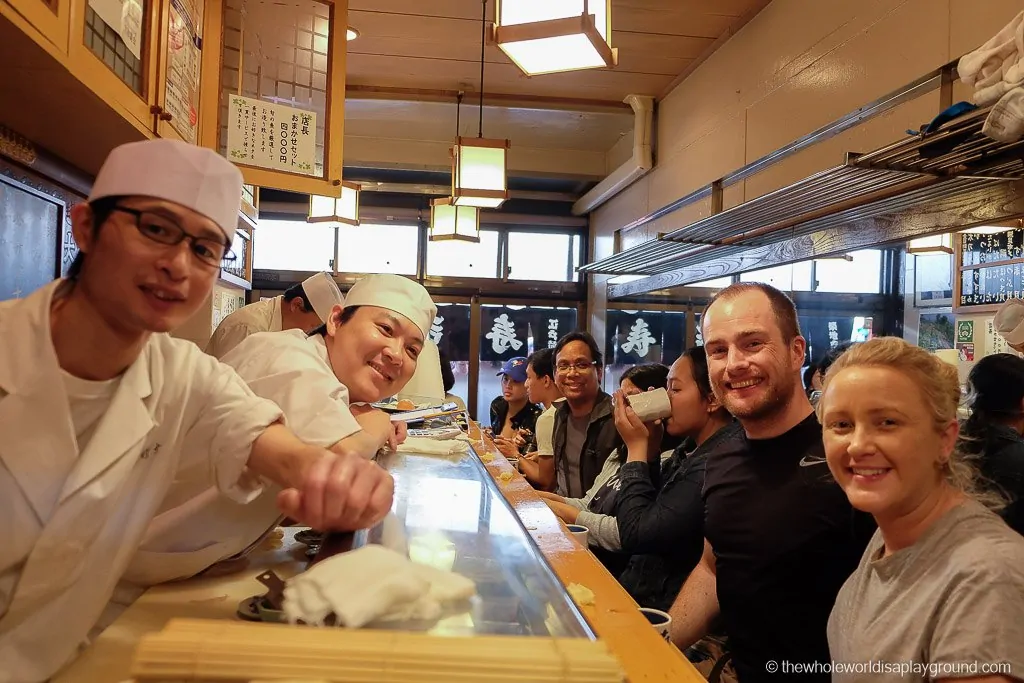 Tuna Auction
While I caught some extra sleep, Dave made attempt number 2 on the tuna auction and, with a 2am start this time, he was successful in securing his place at the auction! The huge demand for tuna in Japan means the fish changes hands for crazy amounts and it was incredible to watch the business behind the sushi.
The tuna market: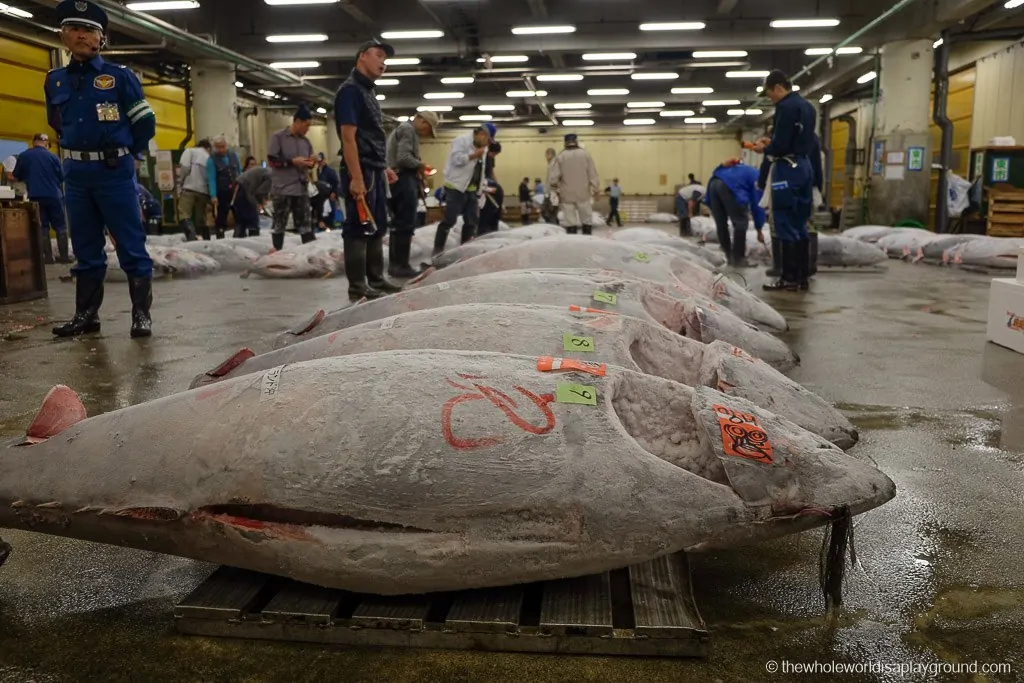 Nikko, Hakone and Mount Fuji
With our alarms set for 4am we embarked on an epic day trip to Nikko, Hakone and Fujiyoshida City hoping to catch a glimpse of Mount Fuji. Our packed itinerary and desire to do things on our own schedule resulted in a last minute visit to a car rental close to our hotel and we were ridiculously excited to zip about in our own wheels for the first time in Japan! Beep beep!!
Nikko
Our temple exploits in Kyoto, Nara and Takayama meant we were afraid we might be templed out but Nikko firmly reinstated our love for Japanese temples and shrines. The bright colours, abundance of gold leaf and intricate carvings make this UNESCO town stand out on the temple trail. One of the main shrines, Nikko Toshogu, was under refurbishment when we visited. Despite our initial disappointment it quickly turned into one of the highlights of our day when we realised our offering at the shrine would be used as part of the new structure. Seriously, we are now part of a UNESCO site!! Given our UNESCO obsession, I don't think it gets much better than that!
Tōshō-gū Shrine: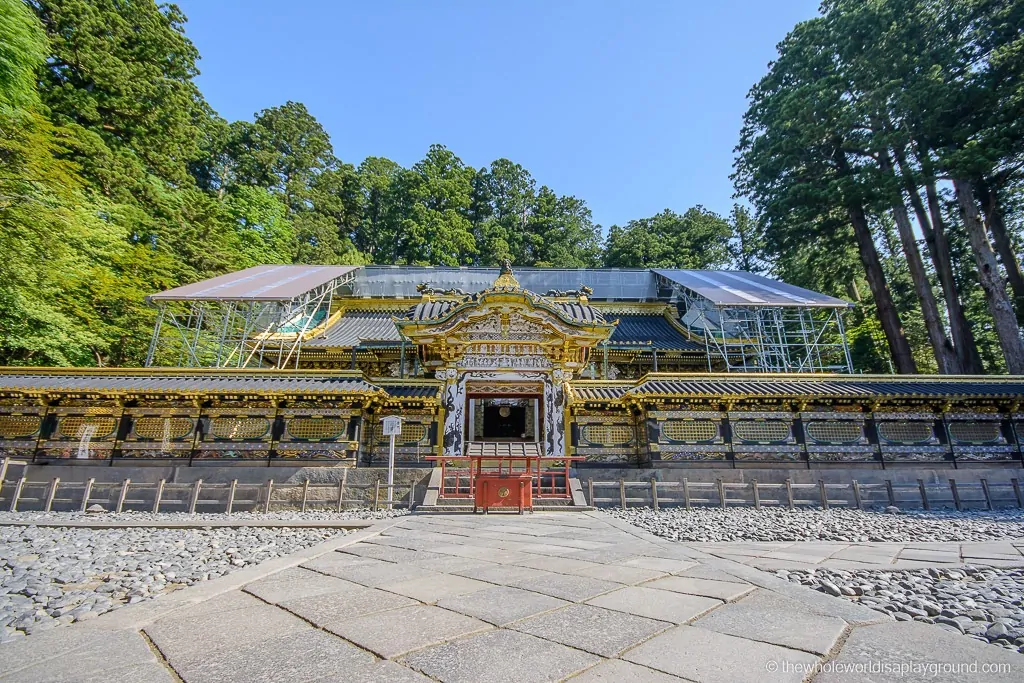 Our offering, now part of the UNESCO shrine!!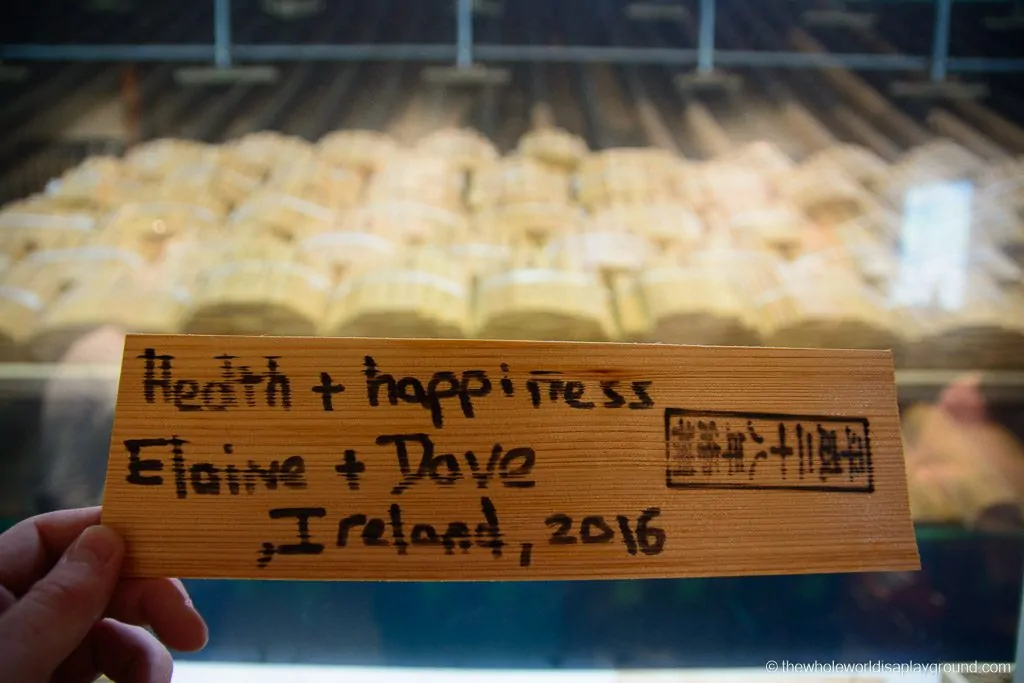 Mount Fuji
After exploring Nikko we made a beeline for the Chureito Pagoda which resides on a mountainside overlooking Fujiyoshida City. Our fingers and toes were well and truly crossed for some clear skies and a spectacular Fuji view but it didn't look hopeful when we arrived at Chureito to no sign of Fuji in the distance. We waited, and waited and waited some more until eventually we had to call it a day. At that very moment we lucked out with a break in clouds and finally caught a glimpse of the peak of the spectacular mountain. It was totally worth the wait! Now to make plans to climb it!
3 hours of cloud cover and then….hello Mount Fuji!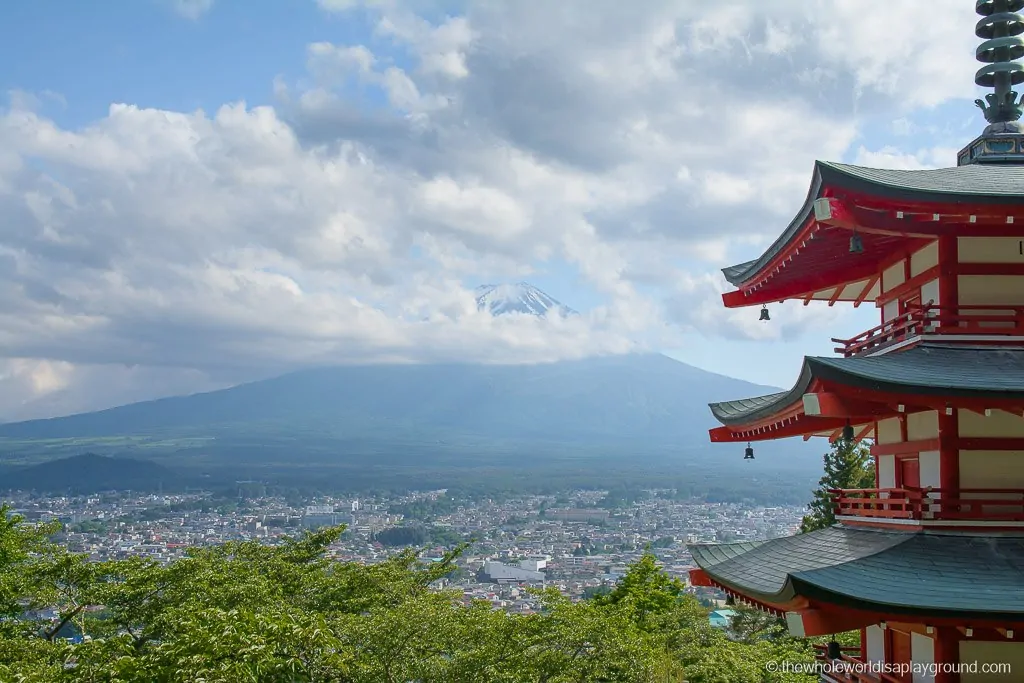 Hakone
Hakone was our final stop of the day and, after hanging out in the hope of a Fuji sighting for so long, we didn't have enough time to take a dip in the town's famous hot springs. Luckily we managed to squeeze in some of Hakone's sights and the Jinja Shrine, with its stunning torri gates on the shores of Lake Ashi, instantly claimed a spot as one of our Japan favourites.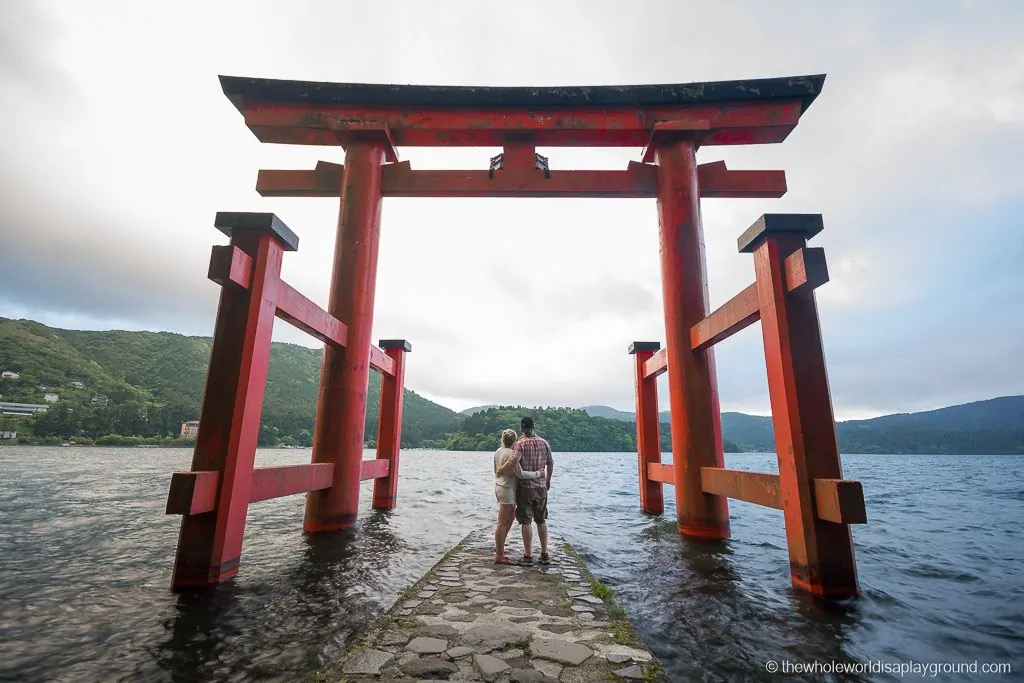 Michelin Star ramen
When we heard that Tsuta, the world's first Michelin Star ramen restaurant, was only twenty minutes away from our hotel in the Tokyo neigbourhood of Sugamo we couldn't resist a trip out. With only 10 seats and a $10 Michelin Star meal on offer, a place at Tsuta is highly sought after and securing our seat involved another early morning jaunt for tickets. This time we didn't have to wait around and, having been given our allocated time, we set out for some appetite building sightseeing! The ramen was incredible and we adored every bite!

Home time!
Our time in Japan came to an end all too quickly and, after two weeks of incredible Japanese sights, food and experiences, we were homeward bound. With our cameras full to the brim of pics and our hearts full of fantastic Japanese moments there's only one thing left to say: Japan you were INCREDIBLE!
Getting to Japan
We flew from Manchester to Tokyo return with KLM who had awesome fares during their Dream Deals sale where return flights to Tokyo started at just over £400. Our connection in Amsterdam was quick and seamless and we were huge fans of the new comfortable seats, friendly crew and the Japanese food on board our flights to and from Tokyo.
We were spoiled for choice with an amazing list of KLM destinations across the globe. To say we were like kids in a sweet shop would be a pretty accurate description! Check out the fares and destinations available on the KLM website!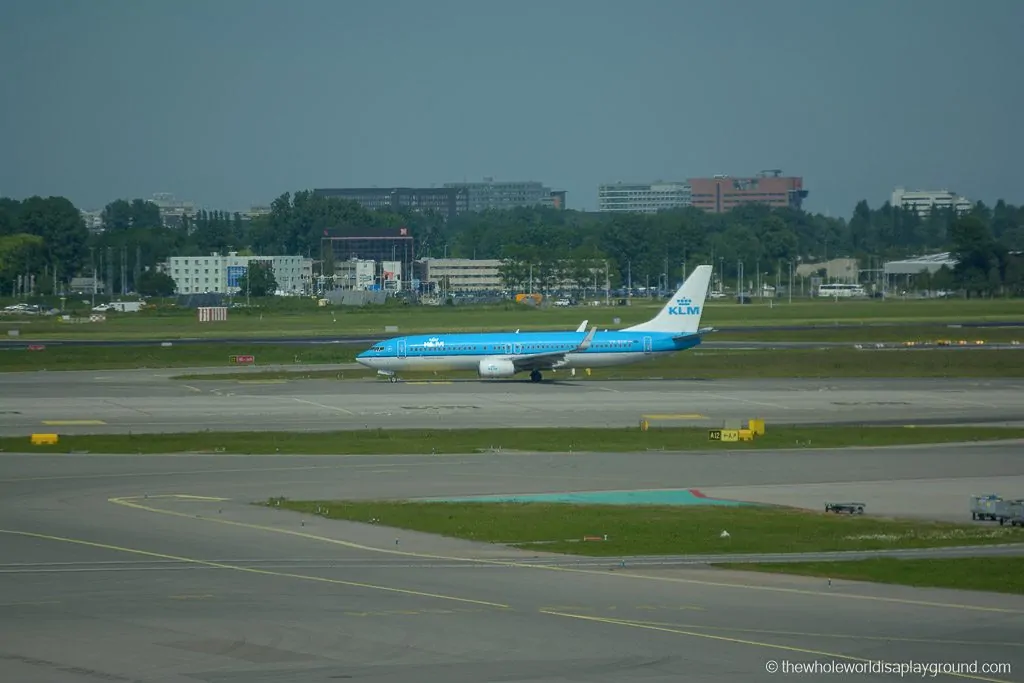 Travel Guides
Here are some of the best travel guides for planning your Japan trip. We personally used the Lonely Planet Japan series for our trip planning. Click on the images below to buy yours now!
Pin for later!