France is the most popular country in Europe for tourists and is a fantastic country to explore by rental car. From road-tripping the northern coast, to exploring Paris, the vineyards of Bordeaux and the glamourous French Riviera, France is a diverse and beautiful country with so much to offer. Having rented cars on countless trips to France, we've put together this list of our best tips for renting a car in France. We hope these tips help you plan your trip and make the most of your time in this incredible country.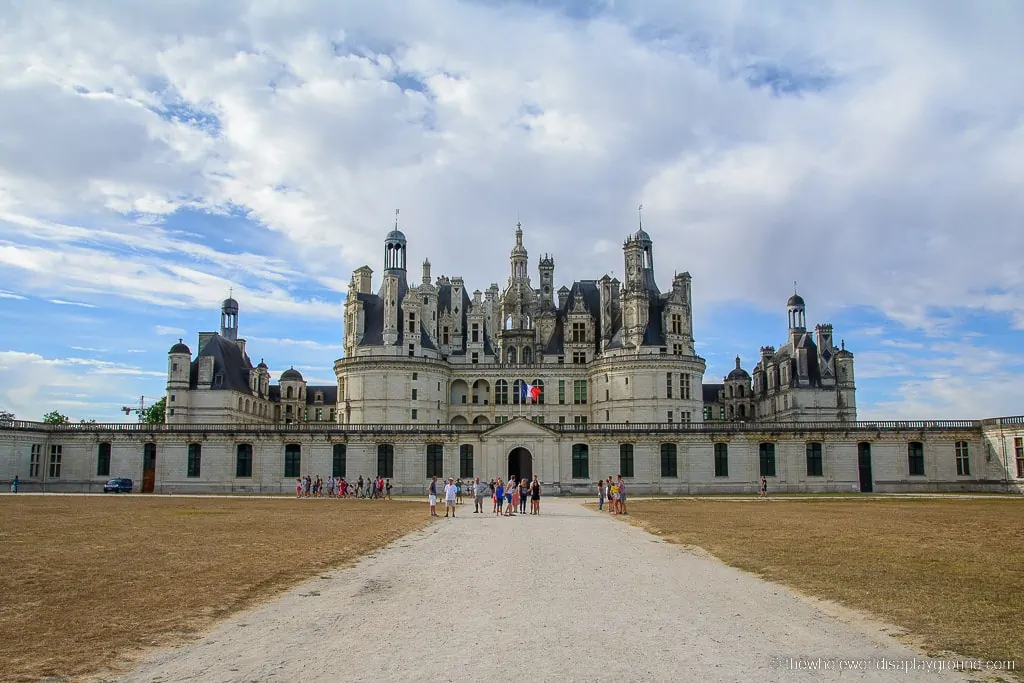 Tips for Renting a Car in France
With a world-class motorway network exploring France by rental car is super easy and, in our opinion, the best way to explore the country. We've travelled through most of the country by rental car and have seen so many beautiful sights – from the lush champagne vineyards of Epernay to the historical UNESCO World Heritage sites, charming medieval towns and beach fun along the French Riviera, there is so much of the country easily accessible by rental car.
Renting a Car in France
We've rented cars numerous times in France and have always rented through Rentalcars.com. We've driven through over 50 countries and find they have a great selection and competitive prices. Their site makes it easy to find and compare competitive rates among all the major car providers. – check prices now!
Why Rent a car in France
France is one of our favourite countries in Europe and is packed with a huge selection of amazing places to visit. We've had many road trips around France in rental cars and have driven extensively around the country.
From gazing upon the iconic Mont Saint Michel to admiring the stunning Monet's Gardens at Giverny and exploring the many Unesco World Heritage Sites, a rental car gives you the freedom and flexibility to go where and when you like in France.
France's incredible road network makes it very easy and safe to travel around the entire country and a rental car is a relatively inexpensive way to get around the country and easily visit the amazing places France has to offer.
1 | Booking your rental car
From our many trips to France, we have found that the cost of renting a car is comparable with the rest of mainland Europe. Most major airports and cities have numerous rental car agencies to choose from, so prices tend to be competitive. It's always worth shopping around when you book your rental car, which is why we recommend booking your rental car through RentalCars.com. They allow you to compare the majority of rental car providers to find the right vehicle at competitive prices.
We've used them extensively, renting numerous cars from French airports and have always had a good experience. We've always found they have a great selection of cars and providers at competitive prices – check prices now!
Book your rental car in France now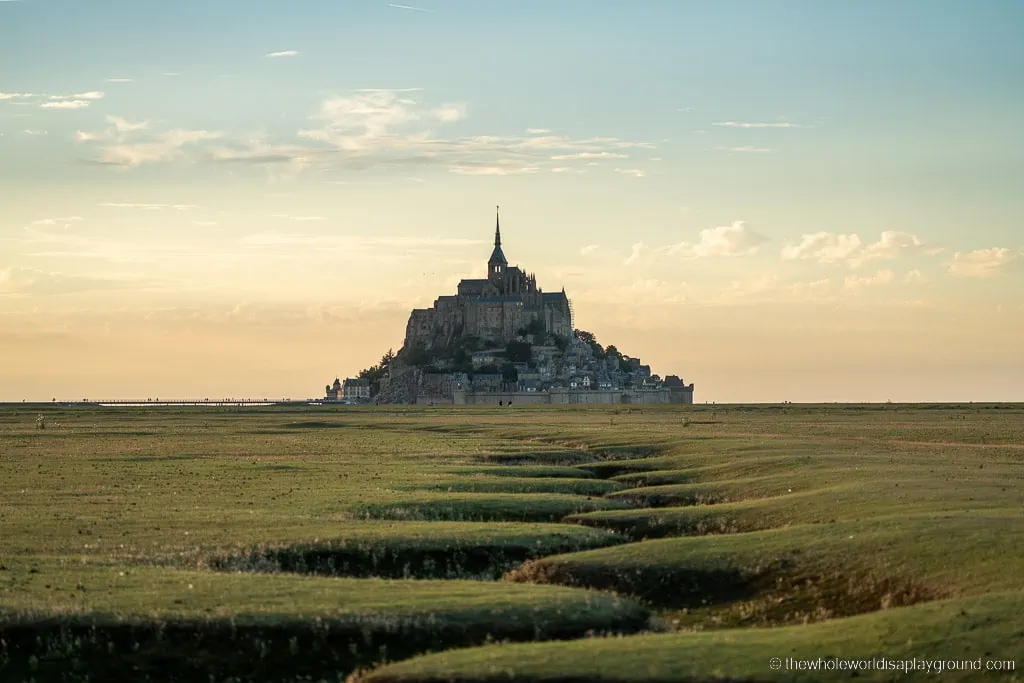 2 | Choosing your rental car
If you are planning to do a lot of driving in France we recommend getting a larger car than you need for your travel group. Prices for larger saloons are not much extra and we have always found the extra comfort on longer drives worth the slightly increased cost.
Renting a car in France: Parking in cities is relatively easy and car spaces in parking lots are standard sizes, even in Paris, so any size of car is good.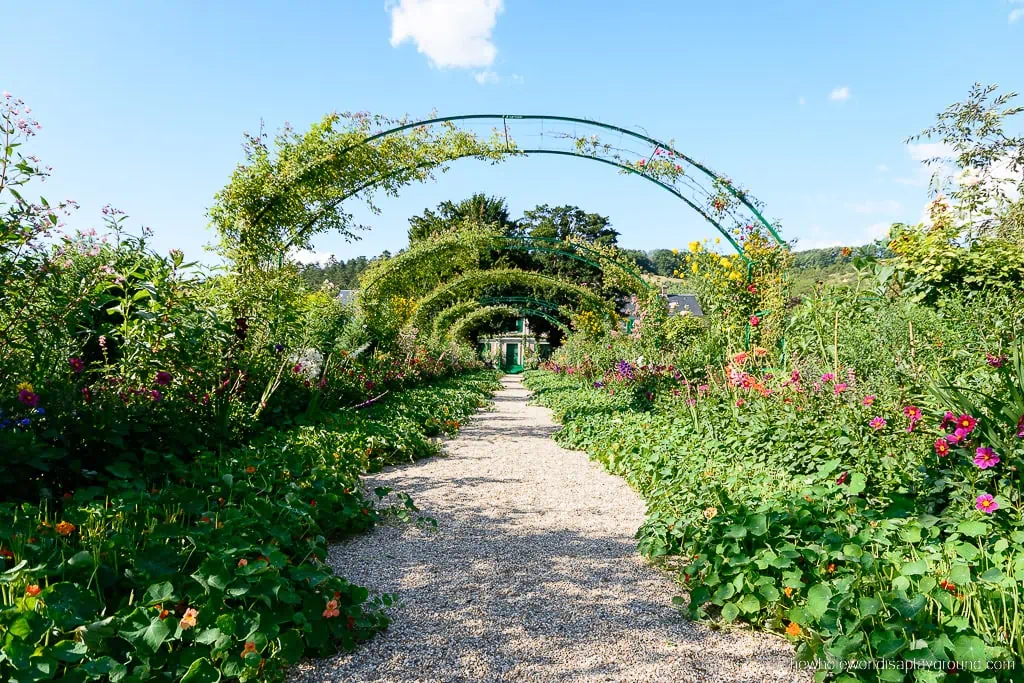 3 | Book your rental car early
Similar to most destinations, we highly recommend booking your rental car well in advance of your trip to France. France is the most popular country in Europe for tourists so demand for rental cars is very high during peak seasons, especially during the summer months. While you may save money on your rental car price, booking early will also give you the best selection of rental car vehicles and suppliers. This will give you the best chance of securing the rental car that you want for your trip.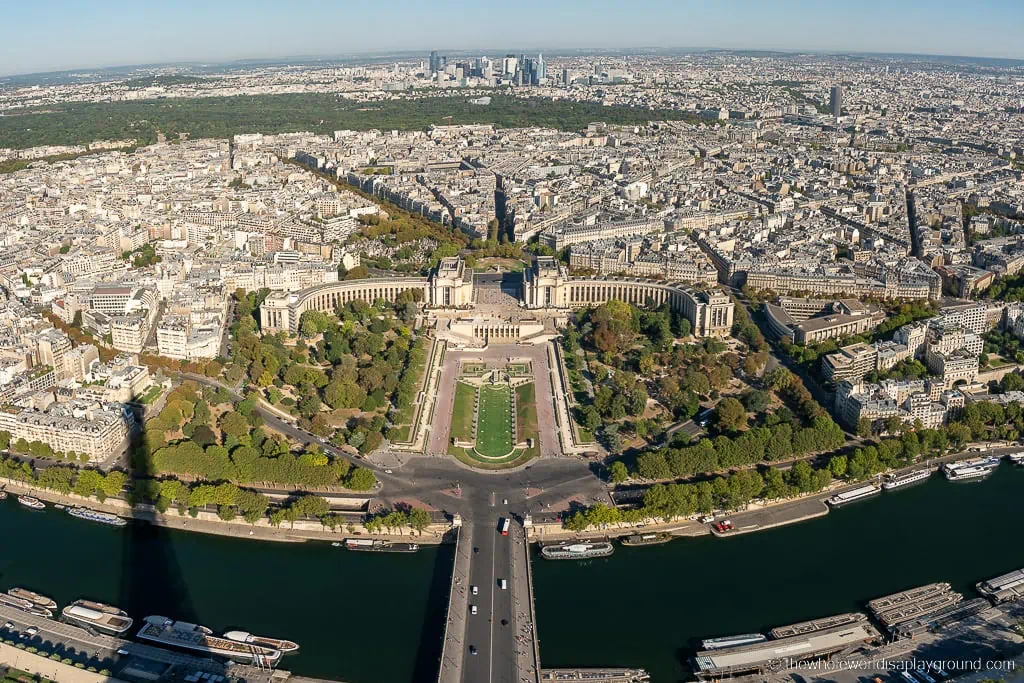 4 | Is it safe to drive a rental car in France?
We have driven rental cars extensively throughout Europe and have consistently found France to be very safe for driving. The road network is one of the best standards in Europe and speed limits are strictly enforced. We found other road users to be courteous and have never had a bad experience driving in France. We've driven in Paris and many other cities in France without any issues and have regularly used rental cars to drive to the hotels at Disneyland Paris.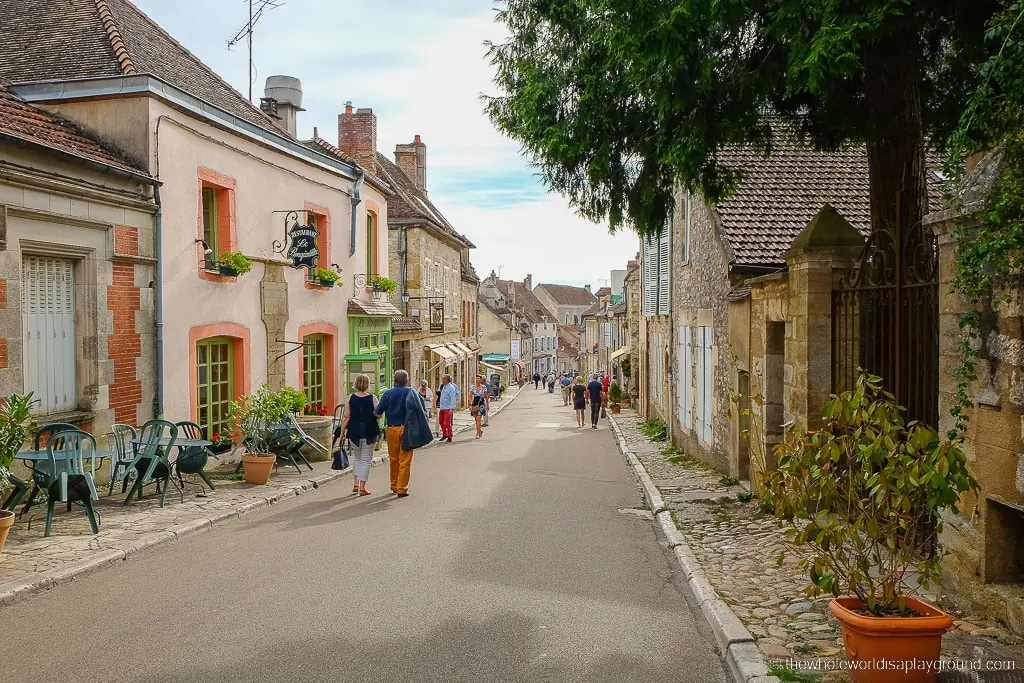 5 | Renting Eligibility and Required documents
The minimum age for renting a car in France is 21, however a number of rental car agencies require a minimum of age 25. If you are aged 21-25 it's worth checking the minimum age requirement with your rental car agency prior to booking.
You will need a credit card in the name of the main driver, a valid driver's licence and potentially an International Drivers Permit. Holders of European or UK driver's licenses will not need an IDP, however, if you are a passport holder from outside Europe (e.g. US, Africa or Asia) you will likely need an IDP to rent a car in France. They're not expensive but you cannot get an IDP after you leave your home country – you can only obtain an IDP in your home country prior to leaving
International Drivers Permit (IDP)
An International Drivers Permit (IDP) is a document separate from your driving license that is simply a translation of your driving licence to a number of different languages. Most rental car agencies will require an IDP from customers if you do not hold a European driver's license. You should check this in advance with your rental car company to avoid any issues. Your rental car company may refuse your rental if you need an IDP and cannot produce it at pickup.
6 | Renting Automatic cars in France
If you want to avoid driving a manual (stick shift) car, visitors from the USA may wish to rent an automatic car in France. The good news is that most of the major rental car agencies do offer automatic cars for rent.
The only downside of automatic rentals is that there is a limited supply of them and they are generally a little more expensive to rent. If you are visiting from the USA and would prefer an automatic then we advise advice that you book your rental car well in advance. Automatic rentals are popular and due to the reduced supply do tend to sell out, especially during busy periods like the summer months.
You can filter for automatic cars on the RentalCars.com website on the left-hand side of your search – check prices now!
Book your automatic rental car now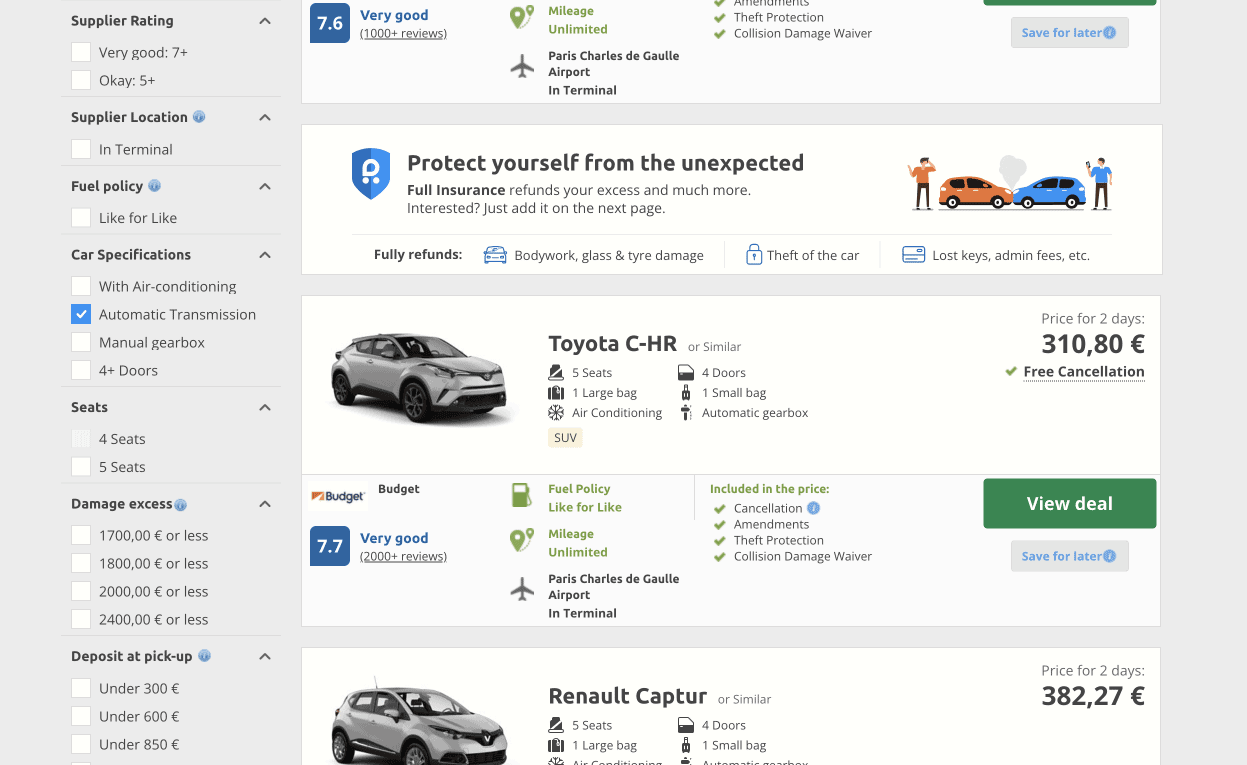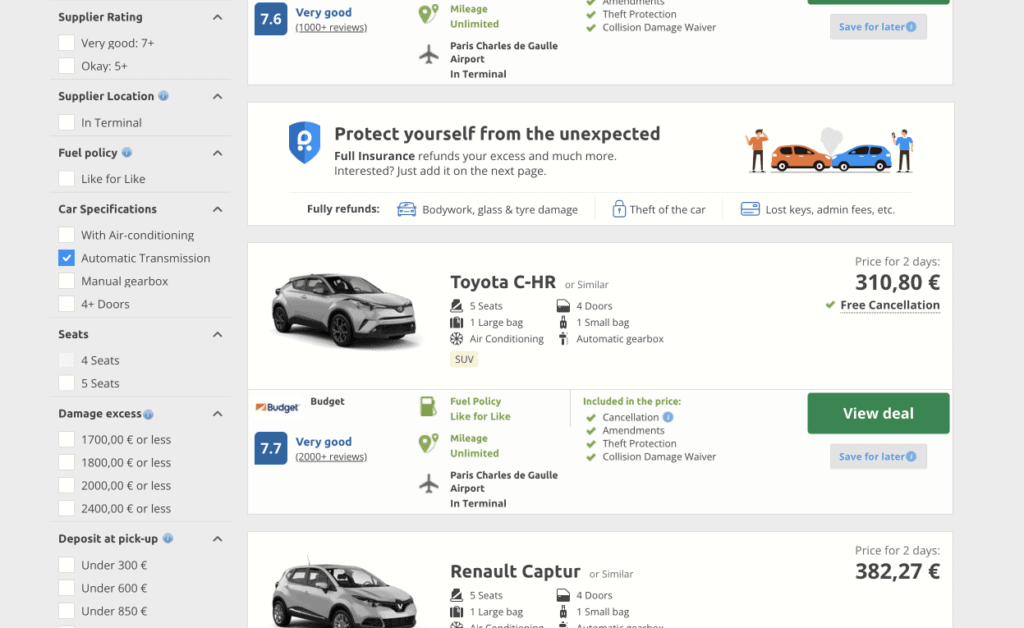 7 | Rental Car Insurance
Unlimited third-party insurance is required by law in France and is included as standard in all rental car agreements by default. For peace of mind, we always recommend purchasing fully comprehensive cover when renting a car in France. It avoids any unforeseen extra costs if you damage the rental car or having to worry about minor damage in parking garages.
The basic cover will usually include third-party liability and a basic Collision Damage Waiver (CDW) that covers damage to the car in event of an accident or accidental damage. This basic CDW usually has an excess payable by you in the event of damage to the rental car. This excess will vary by rental car agency, however they usually range from a few hundred Euros up to thousands.
While you can purchase the additional insurance when you pick up the car, we find it much easier to purchase it in advance when you book the car. You'll know exactly how much the rental costs in advance, so there shouldn't be any price shocks when you pick up your car
Most rental car companies on RentalCars.com allow you to add this full or super insurance in at the time of booking so you won't get any price shocks when you pick up your car – check prices now!
Book your France rental car now
8 | Drive on the right
Like the rest of continental Europe, you drive on the right in France. This is very important to remember when you pick up your rental car!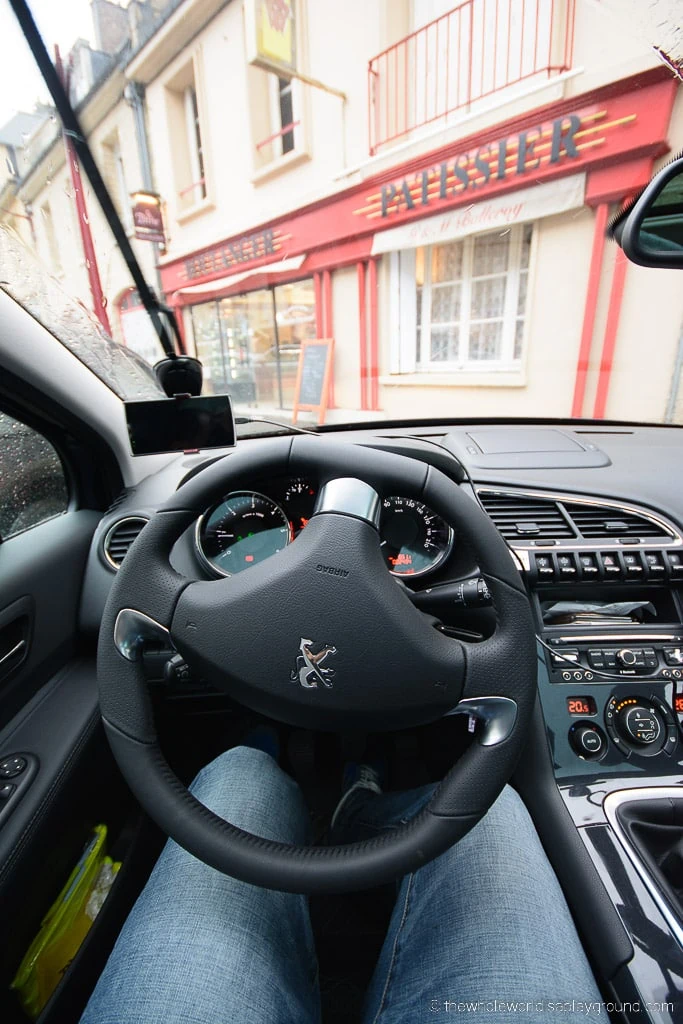 9 | Fuel
Fuel prices in France are in line with most other European countries. Your rental car can be either petrol or diesel (both are common in France) however usually we've received a petrol car from our rental car agency. If you are planning to do a lot of driving in France during your trip we'd advise requesting a diesel car at the time of booking.
Renting a Car in France tip: Diesel cars are generally more economical so you will save a significant amount of money on your fuel costs if you are doing a lot of mileage.
As at the time of writing (winter 2022) diesel and petrol prices are the same in France at around €2 per litre.
Motorway service stations are known as Aire's and offer everything you will need in addition to fuel, such as restrooms, shops and restaurants.
10 | Parking in France
Parking is mostly paid in French towns and cities. Parking in more rural areas is usually free and not an issue, however you will need to allow budget for parking, especially if you are planning to stay in some of the larger cities such as Paris, Lille or Toulouse.
One of the main benefits of a rental car is the ability to save money by staying outside of the towns and cities. We tend to stay in hotels that are located outside of towns and cities and use our rental car to explore the area. This can save a lot of money as you save a lot more on your hotel costs compared to the small charges for parking
11 | Roads in France
France has one of the highest-quality road systems in the world and one of the best we've ever driven on. The roads are very well maintained and the motorway system in France is one of the best in Europe.
There are three main categories of roads in France:
A – The Autoroutes or Motorways: privately operated and generally tolled. Very high quality road system
N – National Roads (marked in red): the majority of other roads you'll drive on in France will be national roads
D – Departmental roads (marked in yellow)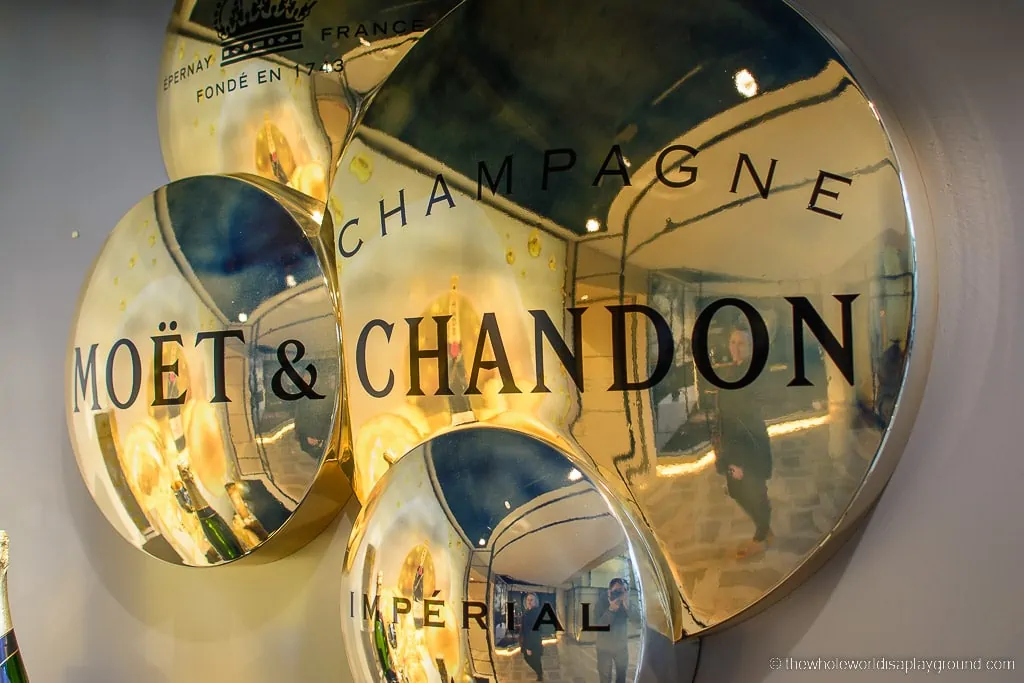 Breaking down on the Motorway
One aspect of driving in France that differs from other European countries is the procedute in the unfortunate event of your car breaking down on the motorway. French motorways are all privately operated as due to this you will not be able to use your private breakdown service. If you breakdown on the motorway you must walk to one of the emergency orange phone booths located every if you require assistance on the motorway. Instead, drivers must call the motorway breakdown service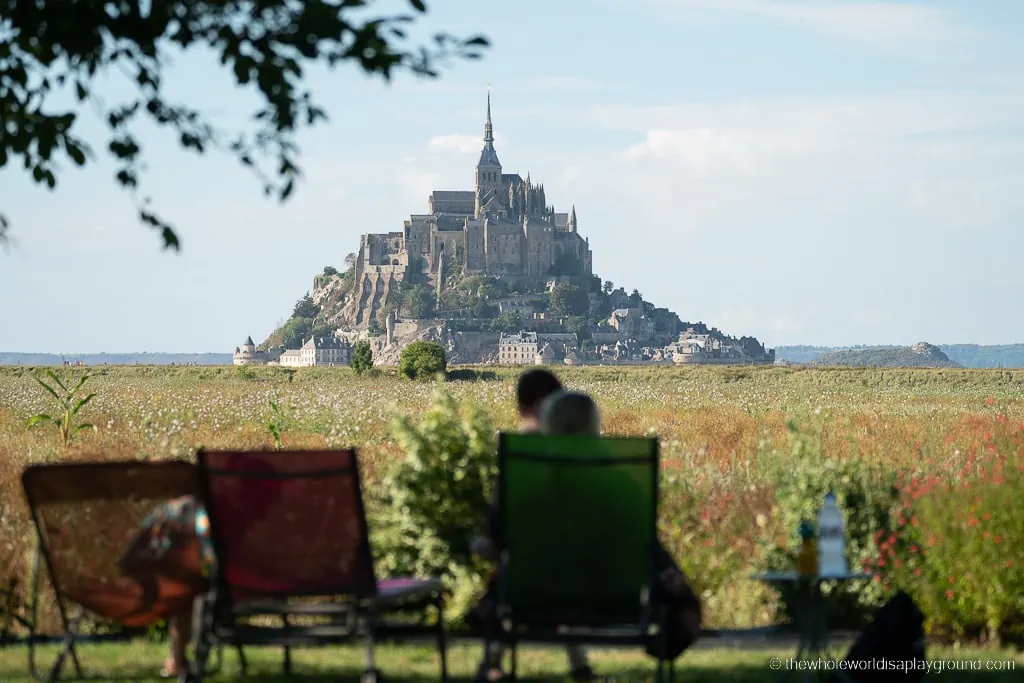 12 | Speed limits
Speed limits are very clearly signposted in France and the limits are strictly enforced by the authorities. The general speed limits (unless otherwise signposted) at the time of writing are as follows (make sure to check the speed limits that apply at your time of travel):
main roads in urban areas: 50 kph / 30 mph
main roads outside urban areas: 80 kph / 50 mph
dual carriageways: 110 kph / 70 mph
motorway 130 kpm / 80 mph
Speed limits are very heavily enforced in France and are monitored via mobile speed vans, the police or fixed speed cameras. There are fines for breaking the speed limit which increased with increased speed above the limit. These fines vary from around €70 for <20 kph in a 50 kph zone all the way up to €1500 and potential arrest if more than 50kph above the speed limit.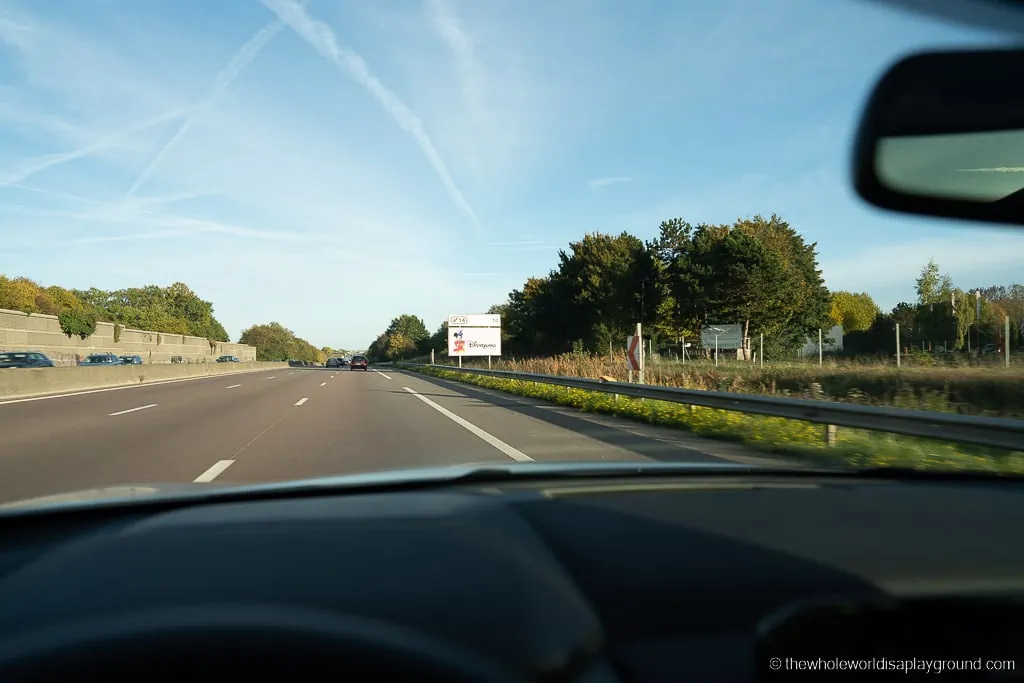 13 | Tolls in France
The majority of the motorway system and some tunnels and bridges operate on a toll basis in France. The motorway system in France makes getting around the country extremely easy and quick and we've used it extensively to visit most of the country.
The only downside of this is that the motorway tolls in France are some of the most expensive in Europe. While the prices are high, we have found the quality and safety of the motorways in France worth the cost and getting between places is much easier.
The cost of the tolls depends on the class of vehicle you are driving. There are 5 classes with cars falling into the first class. Tolls can be paid in cash or credit card
There is a very useful site operated by the owners of the motorways in France (Sanef and Sapn) where you can calculate estimated fuel and tolls for your journey – price your journey here. This is very useful if you are planning a lot of driving in France.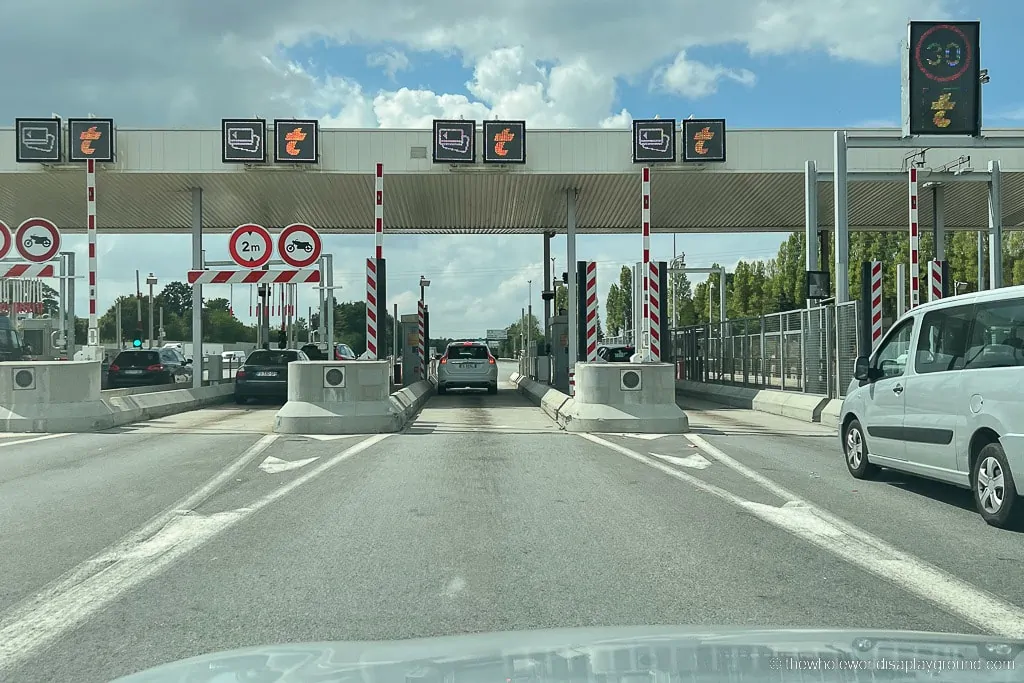 Renting a car in France tip: We recommend planning your driving routes and checking the motorway pricing before you travel. This will avoid and sticker shock from large toll booths.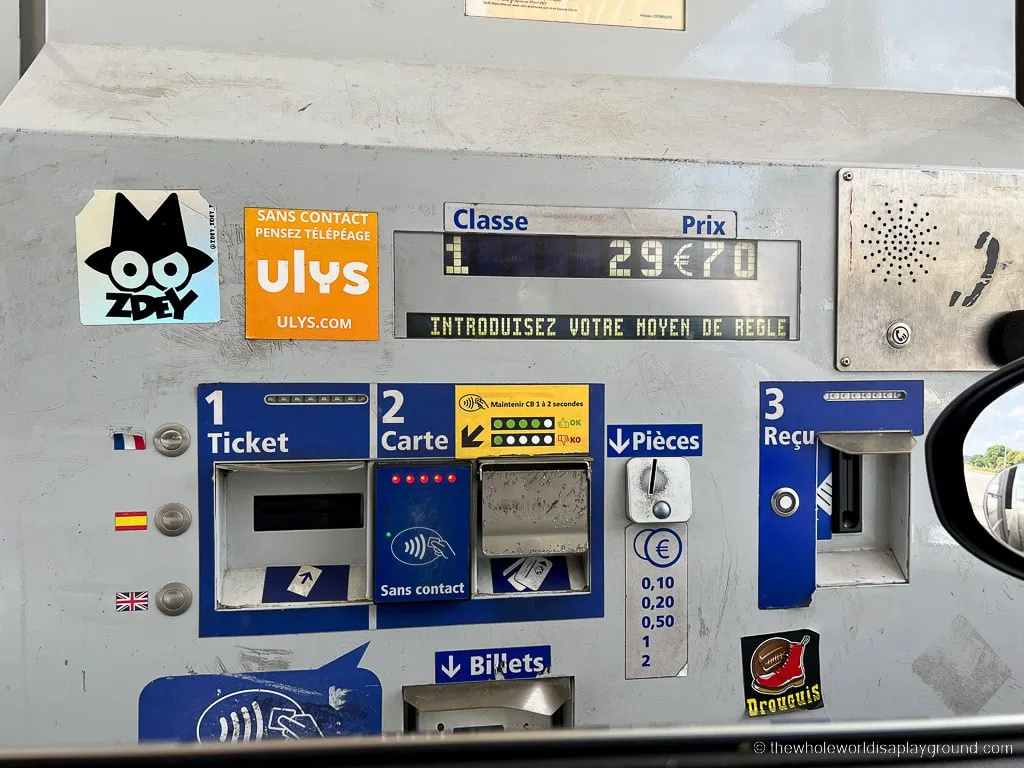 14 | Driving into other countries
We have taken French rental cars into various other neighboring European countries, including Belgium, Luxembourg, Germany and the Netherlands. Generally speaking, you should have no issues driving a rental car into other Schengen countries. However, we always recommend checking this with your rental car provider when you book or pick up your rental car. It's worth telling you rental car agency of you planned route when you pick up the car in case they have any paperwork to provide,
Renting a car in France tip: Many rental car agencies have an additional charge for taking your rental car in Switzerland. Although Switzerland is in the Schengen area, there is a border between France and Switzerland. You'll need to check this with your rental car company before you travel to the border.
15 | Driving a rental car in Paris
We've rented many cars at Paris airports and have driven into Paris on numerous occasions. Despite what you may read online, driving in the city is surprisingly easy and once you have a plan for where you want to visit and where to park it's a lot less stressful than you'd think. We've even driven to the Eiffel Tower and around the Arc Du Triomphe!
Renting a car in France tip: The biggest headache in Paris with a rental car is parking. Once you plan your parking in advance you'll have a much more enjoyable time driving in the city.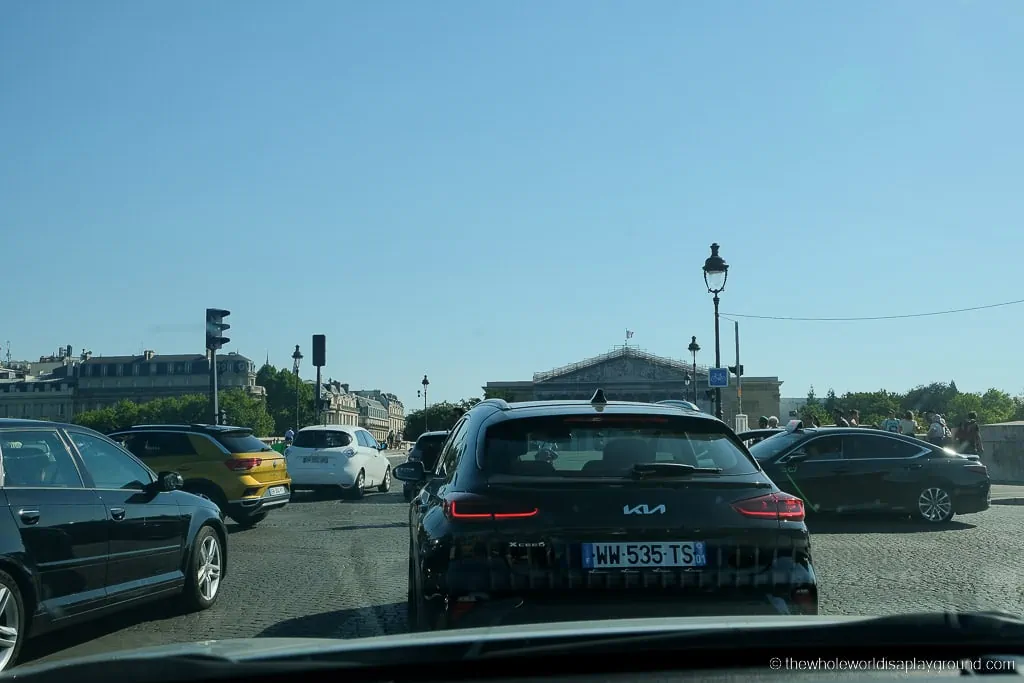 There is very limited on-street parking in Paris, so if you plan to visit some of the tourist attractions we recommend looking for a multi-story parking lot (garages) in advance and parking your car there. On-street parking is fine for short stays but for longer/overnight parking, we'd recommend securing your car off the street.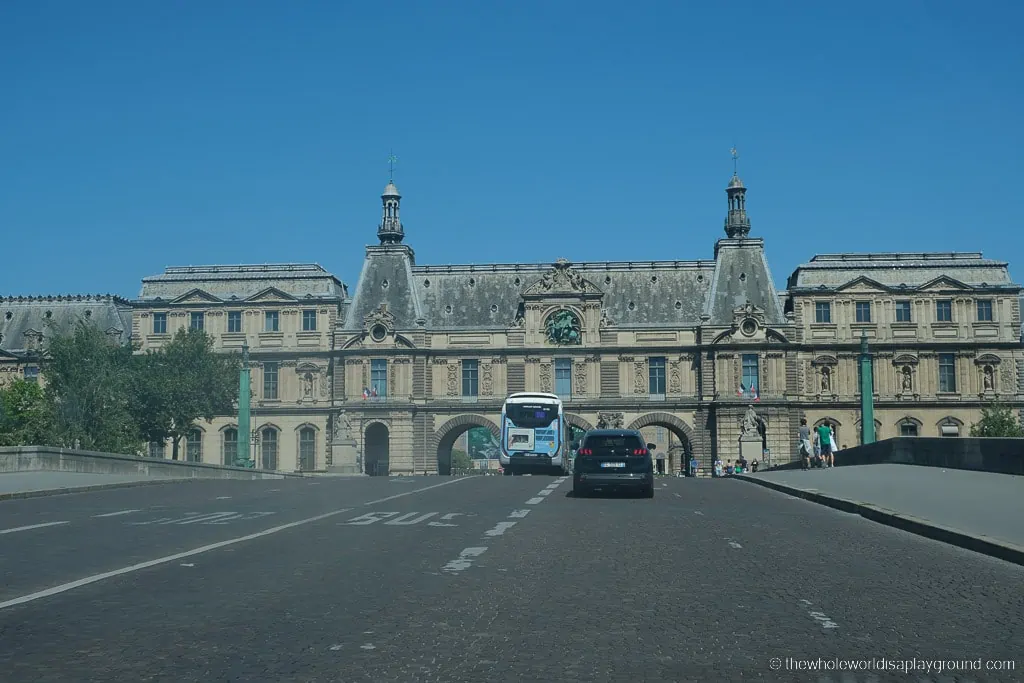 Crit'Air Stickers / Vignette
In 2017 the French government introduced the Crit'Air vignette for cars driving into Paris city. The Crit'Air vignette is an "anti-pollution" sticker which is displayed on the windscreen of a car. There are different categories of the vignette and all non-emergency vehicles driving into or through Paris are required to display one. The sticker is the responsibility of the rental car provider to supply so if you plan to drive into or through Paris make sure your rental car has one as there are fines for not displaying one.
Parking your Rental Car in Paris
A question we get asked a lot is in relation to parking in Paris. Parking spots are valuable in Paris so if you are staying in the city pretty much all hotels will charge for day or overnight parking. If you are just visiting the city for the day it's worth planning where you are going to park ahead of time. In both cases you can save money by doing some planning and possibly prebooking your car parking.
Overnight / MultiDay Parking in Paris
If you are staying the city for a few days with your rental car we highly recommend booking your car parking in advance. This can save a lot of money as you lock in cheaper daily rates. We found the best apps for Paris to be Parclick and Indigo Neo. Each app/site allows you to lock in cheaper daily rates before you arrive in the city, which will save you a lot of money compared to hotel parking or paying when you arrive.
The apps allow you to prebook spaces (usually for multiple days) in many of the multistory car parks around the city. These daily rates are much cheaper than the hourly rates and significantly reduce your parking costs. We used Parclick for our last stay in Paris when we stayed in the city centre (Saint Germain area) and a 4-day stay cost around €90, a significant saving compared to the normal rates.
Indigo Neo also allows for prebooking of spaces at a discount, however we found Indigo Neo best for the barrier free parking spots around the city. Simply register with the app, parking in an assigned parking lot and you are automatically charged. The rates were in line with street parking rates and saves a lot of time not having to feed the meter.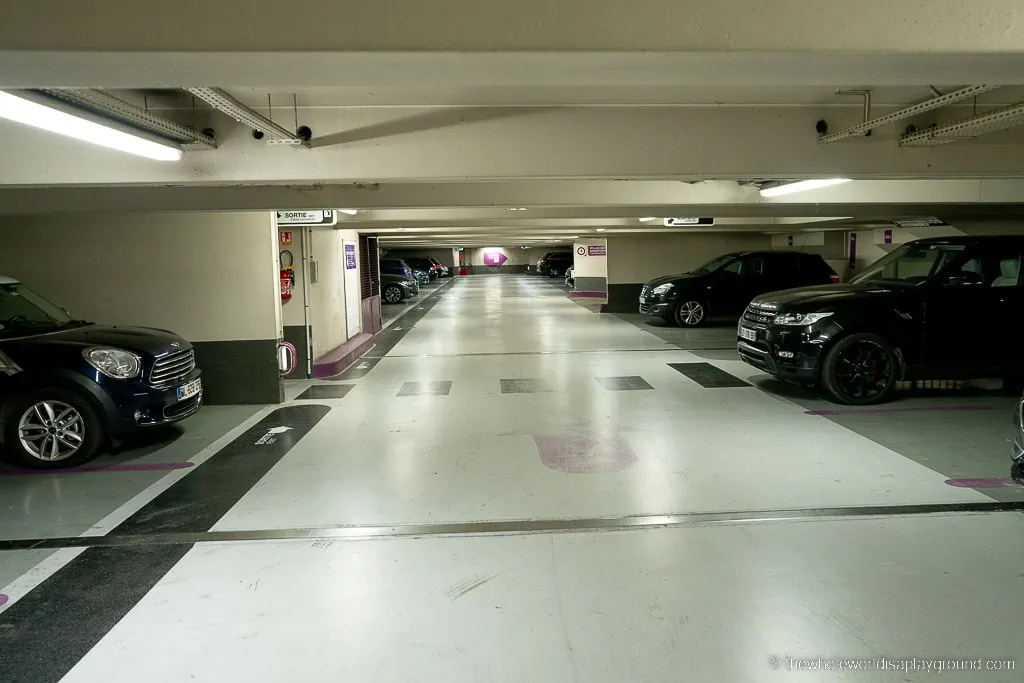 On-street parking in Paris
On-street parking is also available throughout Paris, however, finding a spot can be very difficult. We've parked on the street in some areas (such as around Montmartre etc), however, finding a spot is very difficult so always know the location of paid parking lots or multistories in the area. The parking meters take coins or cards and you usually enter your car registration on the meter. The meter then prints out a ticket with your car registration and length of stay which you display on your car dash.
French Laws to be aware of with your rental car
France has some specific laws and rules that drivers will need to be aware of and follow while driving in France.
16 | Don't use your mobile phone / cell phone while driving.
Obviously you should never be distracted while driving a car and France has some of the strictest mobile phone laws in Europe. It is now a serious offense for a driver to hold and use a mobile phone while in a car in France.
If caught, drivers are liable to an on-the-spot fine of €135 and, since 2018, an immediate suspension of their licence, regardless of the nationality of the license holder.
The only way to legally and safely use a phone while driving is one that is completely hands-free and headphone free.
17 | Headphones are banned for drivers
Headphones are also banned for drivers in France, even a single earbud is not allowed. Drivers caught using headphones (even as a handsfree for their phone) will also be subject to a €135 fine