Saving money on hotel reservations rocks! We've all been there. Trying to find a reasonable rate for your favourite hotel in a big city and nearly fainting at the prices on the screen in front of you!
A last minute jaunt to London last month almost had us pulling our hair out but we found an amazing deal in the end. Dave is seriously impressed with my ability to find a hotel at a bargain rate and save $$$ for our trips so we wanted to share all our money saving hacks and tips. Here's our ultimate 6 step guide to saving money on your hotel travels!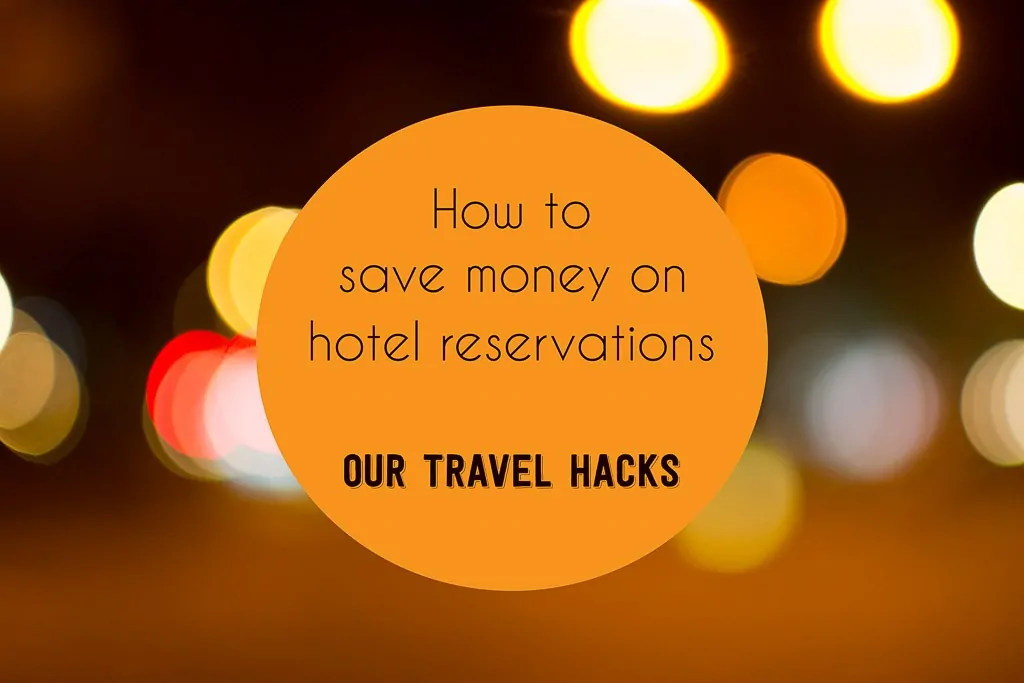 Where in the world do you want to go?!
The hardest part of any trip! In The Whole World is a Playground house it goes something like this: I consult my ever growing pile of travel books and magazines and find a stunning picture of somewhere random in the world which I just HAVE to visit. Convince Dave that we cannot live without visiting said destination until he agrees that I'm right. Book flights before any minds can change. Result!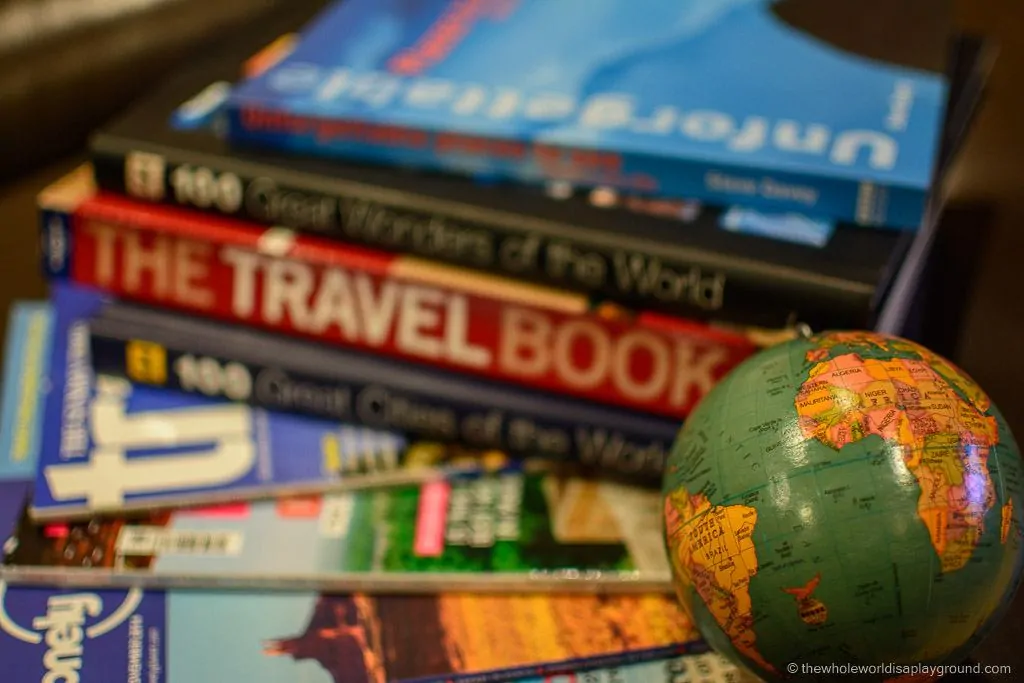 Step 1 | Check out a TripAdvisor to narrow down your hotel choices and get initial prices
Let's face it, the hotel choices in a big city can be overwhelming. When it comes to narrowing down the options I'm a TripAdvisor girl at heart! Given the volume of reviews, it's usually safe to assume they're a pretty good indication of the standard of a hotel although it's always best to have a read through and make sure they're legitimate and not all from single review members.
One of the most useful features of TripAdvisor is the price checker which shows the best price per night for each hotel through a variety of booking websites. It's the perfect tool for narrowing down the options to one or two hotels within budget and rating.
Step 2 | Double check the price on other hotel booking websites
While TripAdvisor is an awesome indicator of prices it pays to shop around. Be sure to double check your selections on sites such as Priceline, Hotels.com and you can also check out HotelsCombined  to find and compare accommodation rates. 
If you're heading to Asia, Agoda is another excellent option and generally has the most competitive prices across the region.

Step 3 | Compare the rate with the hotel's own website and check for a Best Rate Guarantee
Hotels love it when you book directly with them as it saves them paying a third party for the privilege of your custom. As a result, the hotel's own website often offers the best rate available. If the hotel rate is more expensive than the rate you've found on other hotel booking websites be sure to check for a Best Rate Guarantee.
Best Rate Guarantee
Lots of big brands offer a Best Rate Guarantee as an incentive to book with them directly. IHG, whose brands include the Crowne Plaza, the Holiday Inn and Intercontinental Hotels and Resorts, provide the first night free and match the rate for other nights if you can find an equivalent reservation for cheaper. Marriott Hotels offer a 25% discount on the lower rate if you can beat their prices. It can take a bit of effort to match the terms and conditions but, for those kind of savings, it's a win win situation!
IHG Best Rate Guarantee: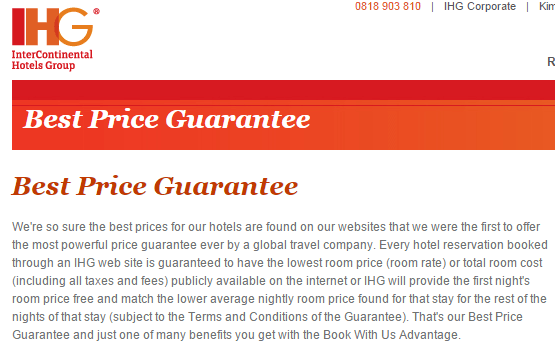 One of our successful Best Rate Guarantee claims for a 25% discount with Marriott Hotels!

Step 4: Join the hotel loyalty program and subscription list
If you are a frequent traveller check out the hotel brand reward programs which reward your loyalty with a range of perks. Even if you don't intend to stay with one particular hotel brand regularly it can still be beneficial to sign up to their loyalty program. Some brands, such as IHG, offer free internet to all members of their Rewards Club. Citizen M hotels offer a special rate for members with 15% off and a welcome drink at the bar. Not a bad return for filling in a few details to set up an account!

Step 5: Use a cashback site to make booking
Cashback sites are an incredibly easy way to save some money on hotel costs. Sites such as Quidco and TopCashback allow members to earn a percentage of the reservation amount just for clicking through from their website. Lots of the big brands and booking engines appear on these cashback sites so there's plenty of options to get some cash back. It's so simple, it's genius!
Some of my travel cashback!

Step 6: If the rate is cancellable keep an eye on the prices in the lead up to your stay!
If you have the option to cancel your booking at no charge it can pay to check the prices in the run up to your stay. Hotels increase or decrease their prices depending on supply and demand and, if you're in luck, you might nab a lower rate before you depart!

Relax and enjoy your stay!
Arrive at your destination, sit back, relax and enjoy a cocktail with all the $$ you've saved!!