The Signature Room, John Hancock Center, Chicago: Cocktails in the Sky!
It was inevitable that my lovely mum and I would squeeze in a trip to The Signature Lounge for a cocktail and a view during a girls only trip to Chicago! We do love a good skyline and Chicago has to be one of our very favourites! I also love a good cocktail and never miss an opportunity to combine the two (yes, the Burj Al Arab and the Ozone Hong Kong, I'm looking at you!). Cocktails on the 96th floor?! Why I don't mind if I do!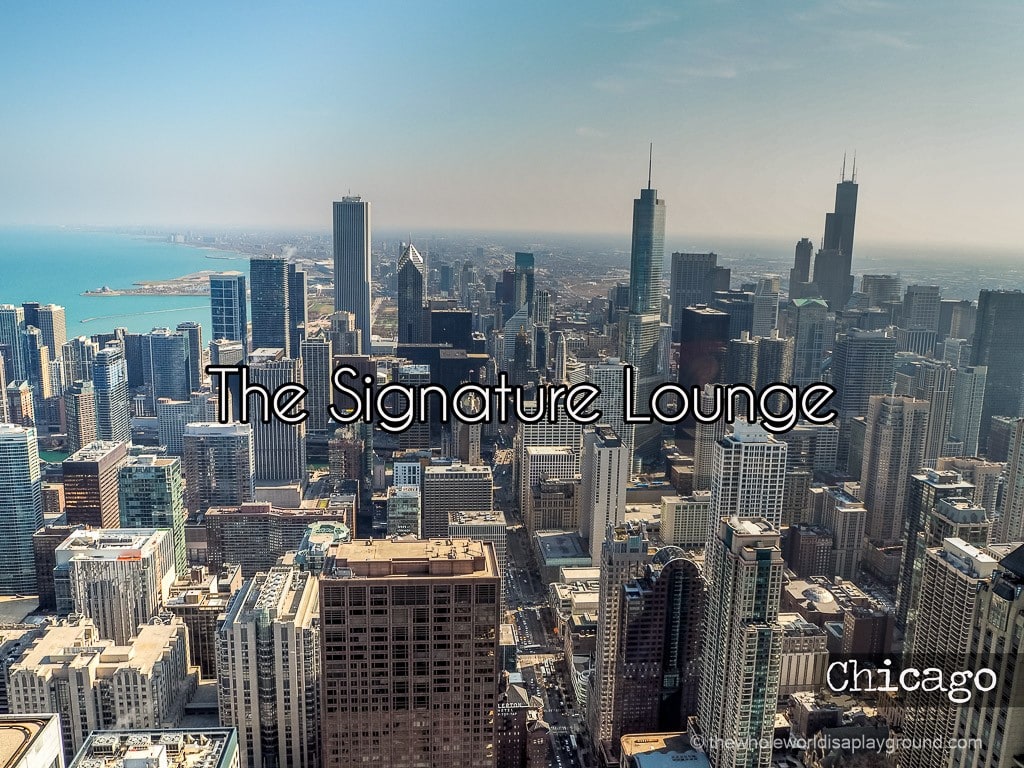 The Signature Lounge
The Signature Lounge is an ear popping 96 floors up in the John Hancock Center on Michigan Avenue and our location of choice after an intensive morning of shopping on the Magnificent Mile!.We'd certainly earned a cocktail break to recharge our batteries!
The Signature Lounge is a popular spot and getting a table involved some queuing: firstly for the elevator to the lounge and then, when we got to 96th floor, for a table. Luckily for us, the queue moved pretty fast and we quickly secured a corner window seat with an amazing view. Excellent work!
The view from our table: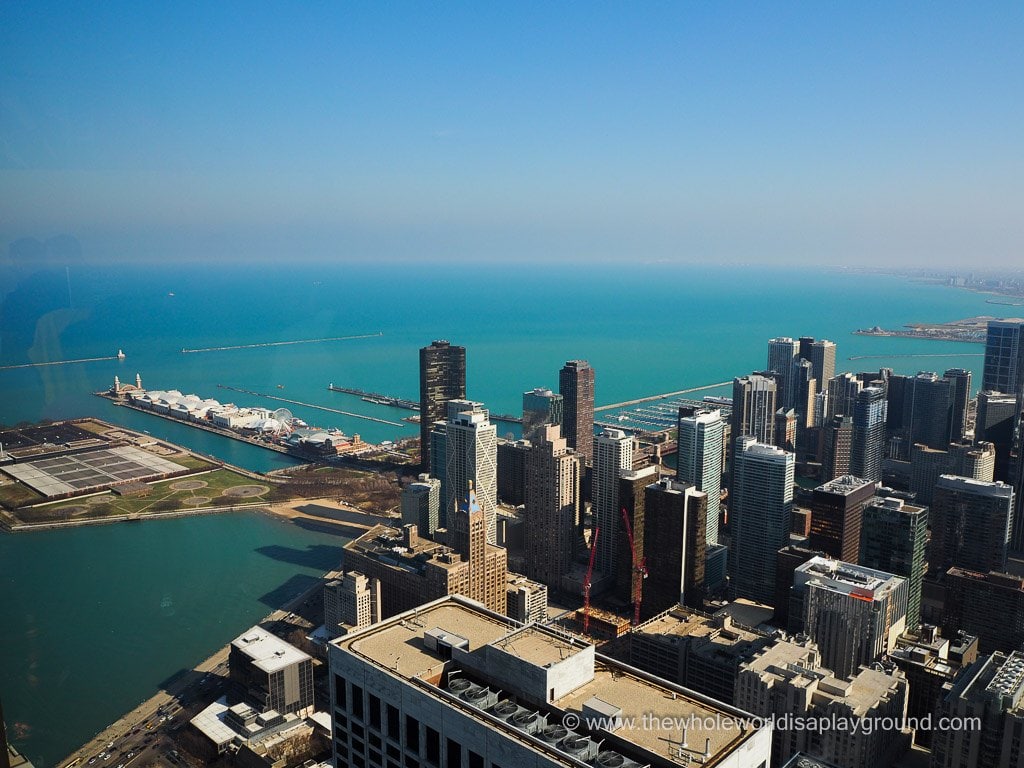 Looking east: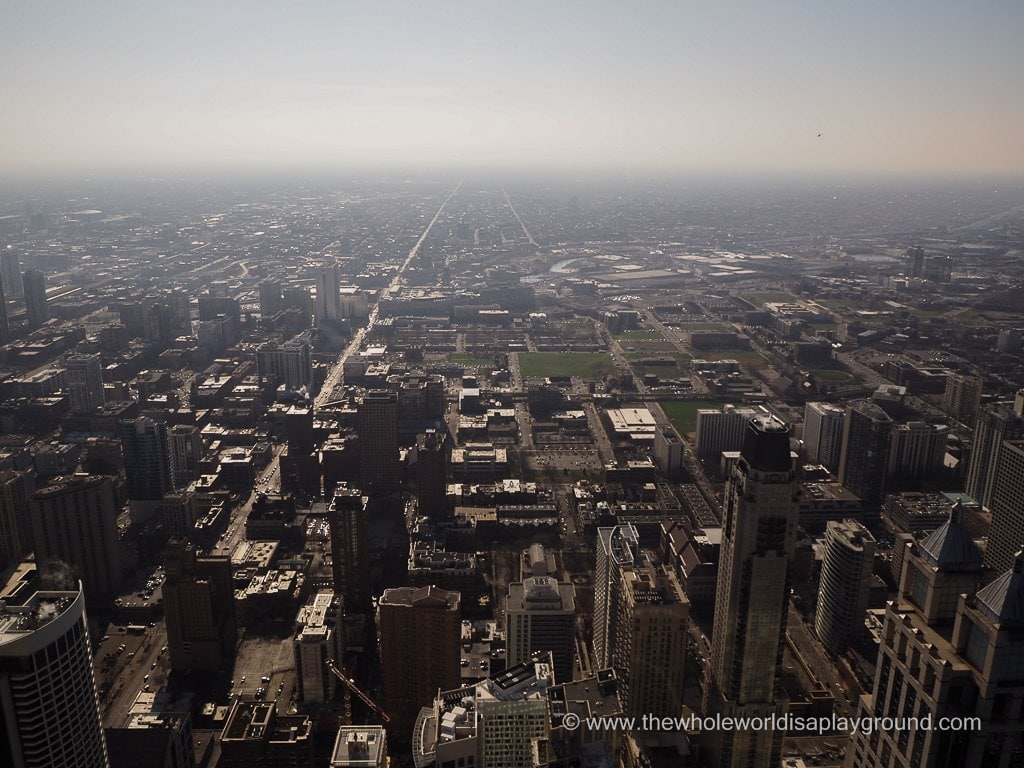 Posing at the  table!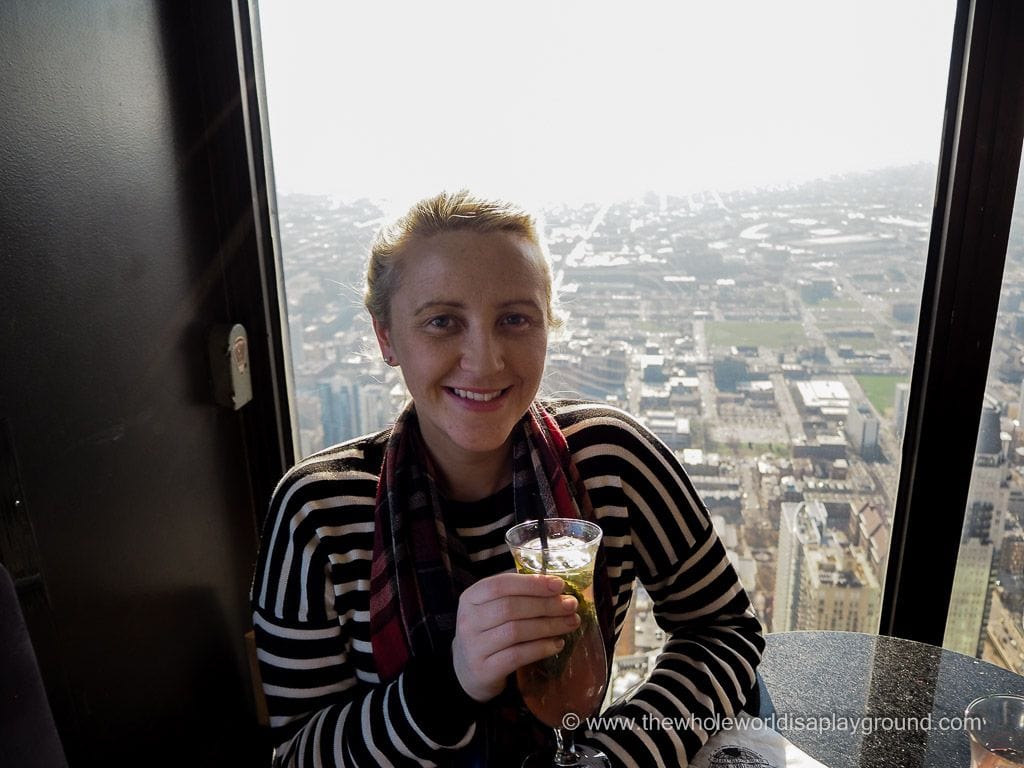 The Cocktails
We decided to go for a prosecco based Paris to Rome cocktail (totally sold by the romantic name!) and a non alcoholic Easy Street Martini and both cocktails went down very well accompanied by the lovely views and a spot of people watching!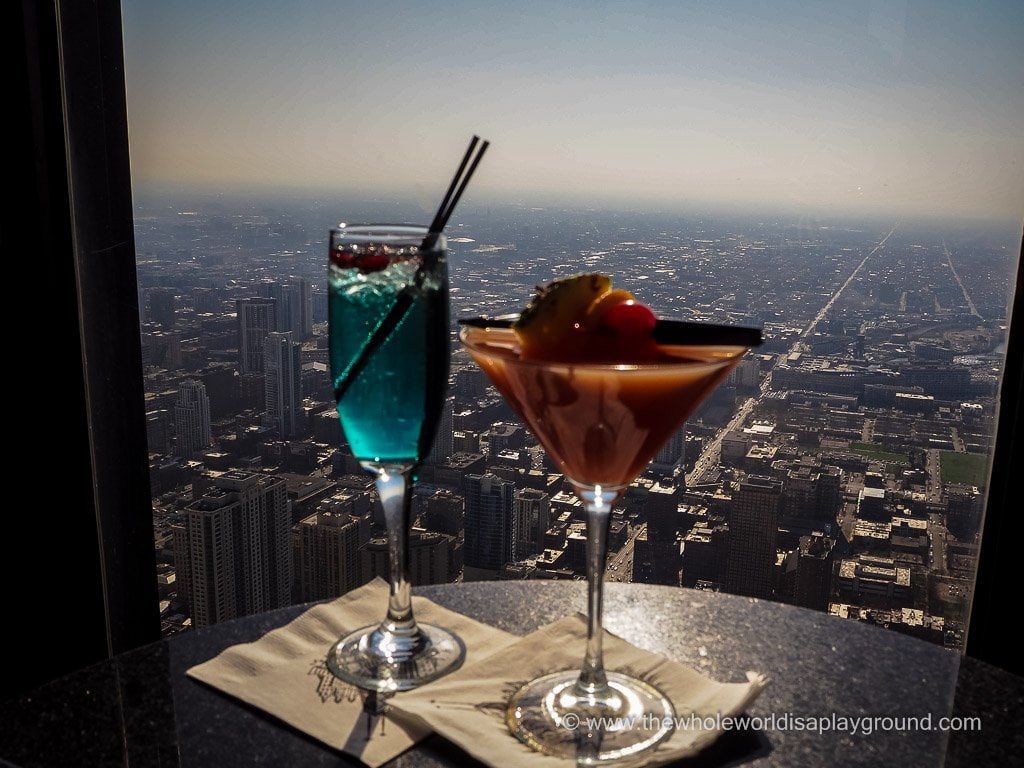 A second round was deemed necessary before our return to the shops! We opted for a Strawberry Mojito and a Raspberry Fizz, both of which were delicious.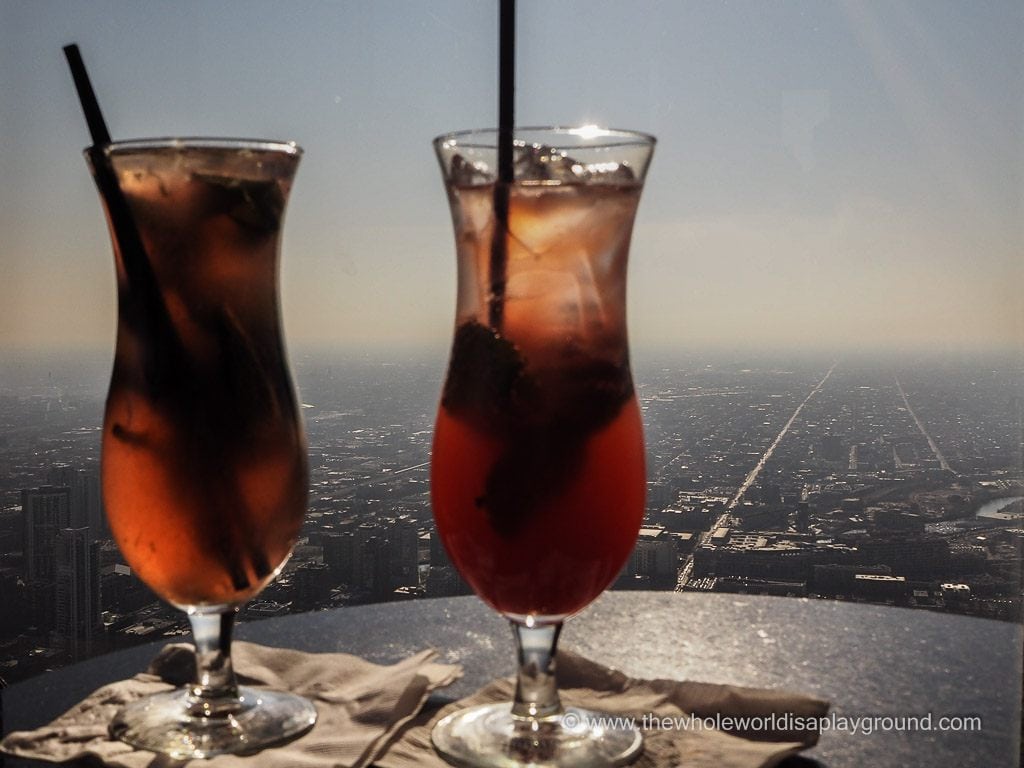 The Bathrooms!
The actual bathrooms aren't remarkable but do make sure to take a trip to the ladies! Well if your eligible for the ladies obviously! The views are incredible.
Bathroom views!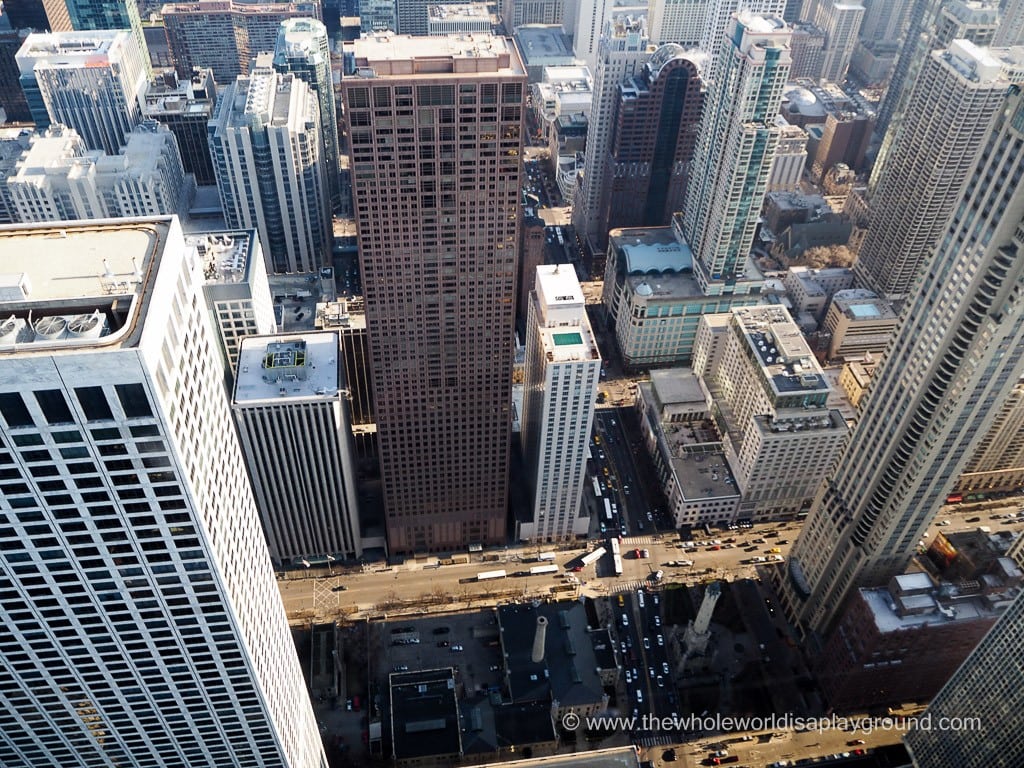 Overall
The good:
The Signature Lounge has incredible views of the Lake and the city skyline. We were lucky enough to secure a corner window seat and we had a great time sipping cocktails while admiring the skyline. Our cocktails were tasty and well presented and our server was attentive.
The not so good:
The Signature Lounge is hugely popular and, as a result, is crowded and involves lots of queuing. It is definitely not the place to come for a quiet cocktail! Cocktails are expensive and a snazzy revamp wouldn't go amiss. Window seats really are the luck of the draw so it's entirely possible not to be seated close to the main attraction.
Overall
We had a fantastic experience and the window seat was a deal maker for us! The views are the definitive selling point of the Signature Lounge and they certainly impressed us! The way I see it, I'd rather pay expensive prices for a cocktail as opposed to an observation deck!
If you enjoyed this post and would like to keep up to date with thewholeworldisaplayground follow us on Twitter and like us on Facebook!
Address: 875 North Michigan Avenue, Chicago, IL 60611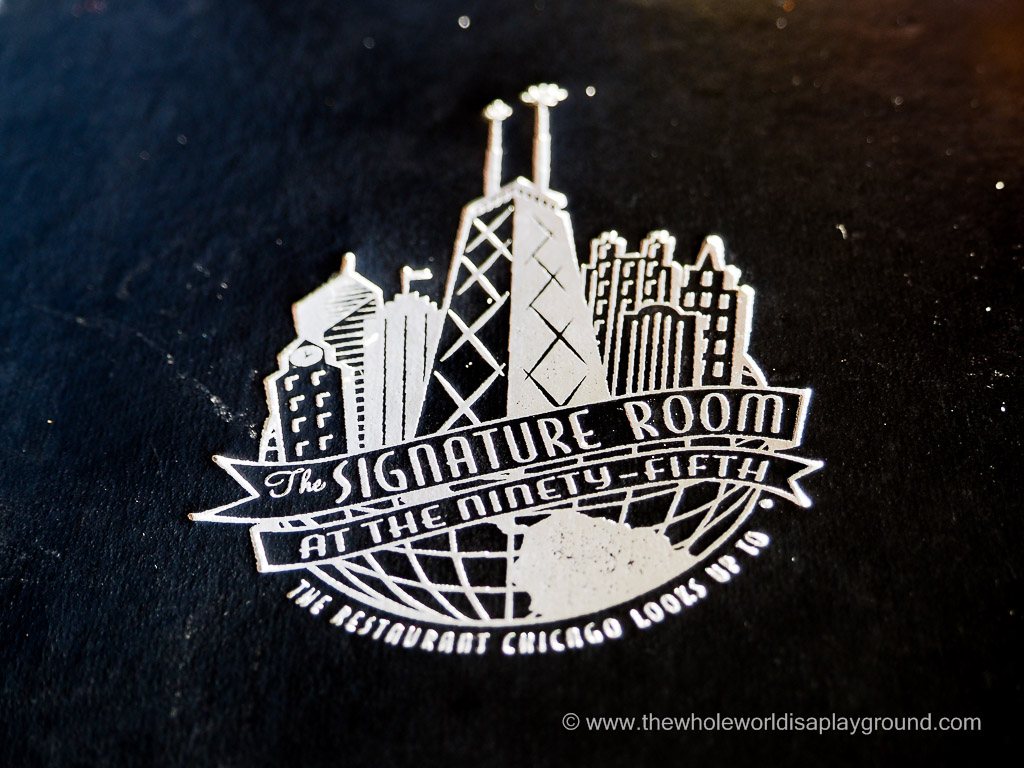 Opening Hours: 
Sunday to Thursday: 11am to 12:30am
Friday/Saturday: 11am to 1:30am
Dress Code: We went to the Signature Lounge on a weekend afternoon and the  dress code was quite relaxed. The website states that the dress code is casual dress with no beachwear allowed and men are not permitted to wear sleeveless shirts.
Reservations: The Signature Lounge does not take reservations.
Under 21s: Under 21s are allowed in the Signature Lounge up to 7pm when accompanied by a legal guardian. Under 21s are not permitted after 7pm.
Some of the links in this article may be affiliate links. This means that if you click through our link and book/purchase anything via these links we receive a small commission. We are a participant in the Amazon Services LLC Associates Program, an affiliate advertising program designed to provide a means for us to earn fees by linking to Amazon.com and affiliated sites.