It was inevitable that our view seeking taste buds would lead us to Sushi Samba on the 38th floor of the Heron Tower, one of London's tallest buildings. After all, we love sushi, we love skyline city views and we love London so Sushi Samba was the perfect spot to indulge in all three! With the promise of 360 degree views of the city and having already sampled some awesome Sushi Samba delights in Las Vegas we couldn't wait for our lunch date in the sky.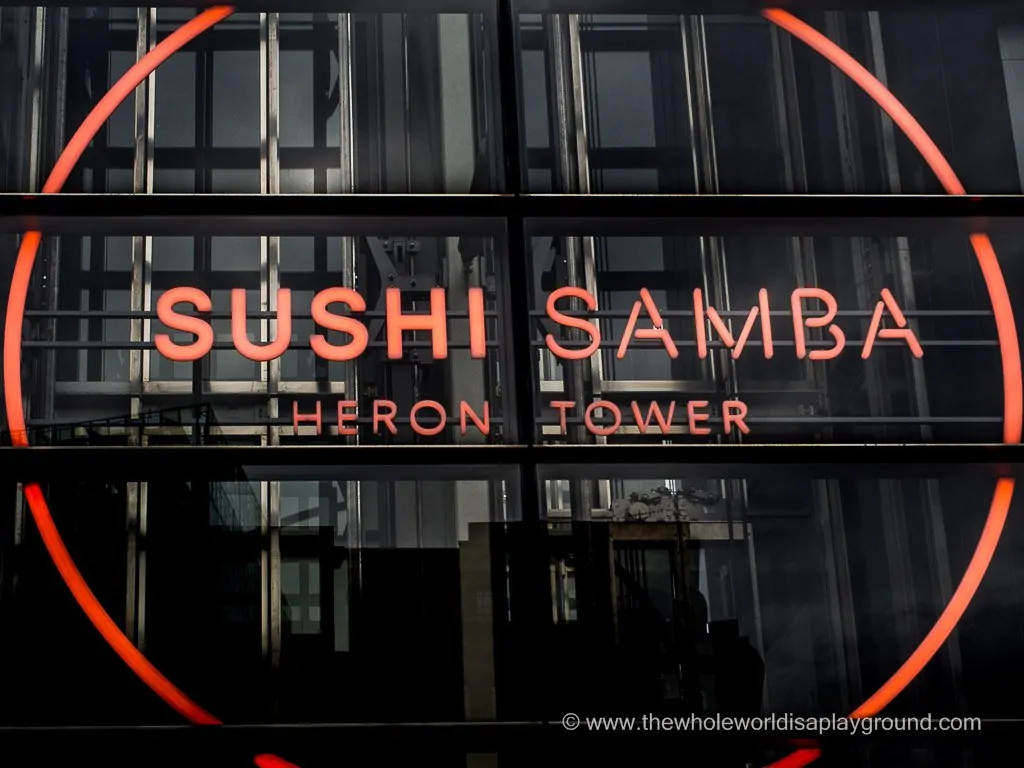 The Heron Tower
After a short walk from Liverpool Street Station we arrived at the glittering Heron Tower ready for our sushi adventure and London's third tallest building didn't disappoint. With our reservation secured in advance we quickly passed through the red velvet rope marking the entrance to Heron building and the Sushi Samba elevator.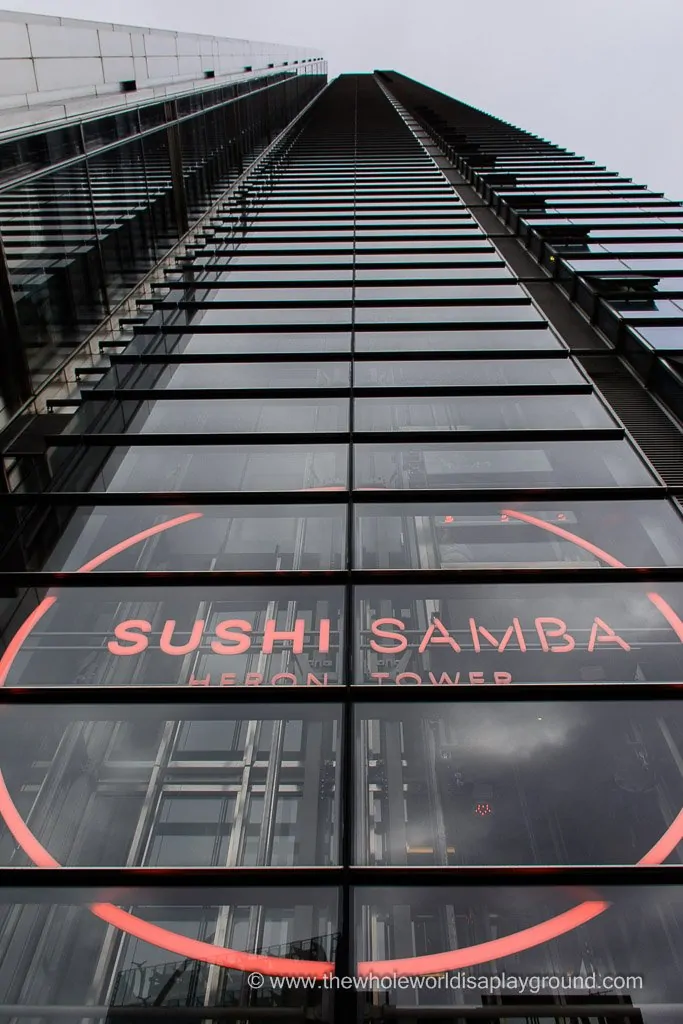 The elevator ride to the 38th floor is totally awesome. Sushi Samba is accessed by a glass elevator on the side of the Heron Tower and the views, both outside over the city and straight up, are incredible! Within a few seconds we arrived at Sushi Samba.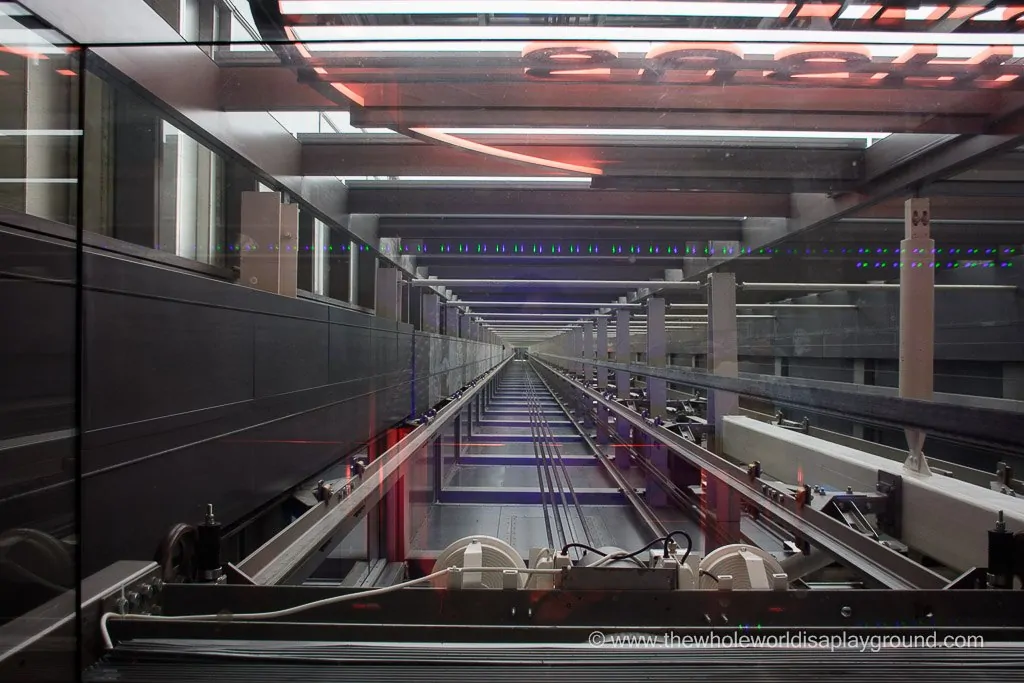 The Restaurant
We caught up with one of our college besties for lunch and, after a quick drink in the bar, we were shown to our table in the main dining area.
The bar area, with its amazing views of the Gherkin and the city, is the perfect spot for a pre or post dinner drink and I would happily have stayed there all evening admiring the view if it wasn't for the small matter of a flight to catch!
The restaurant is beautiful in its own right with high ceilings, full length windows and sweeping views across London.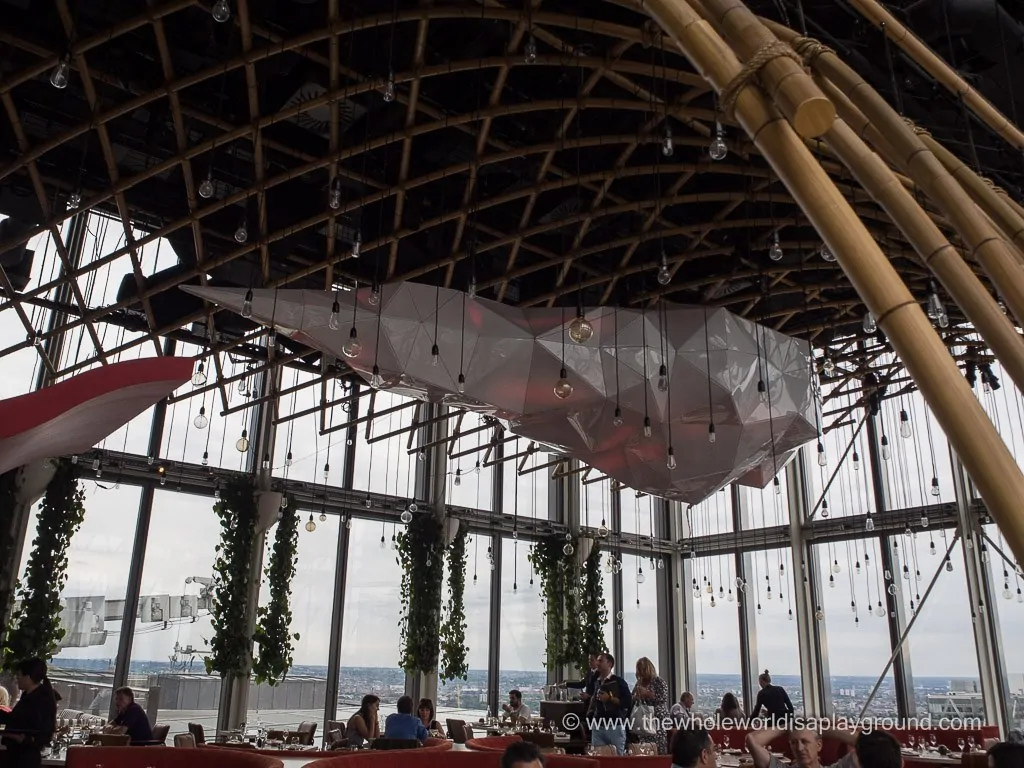 Our table: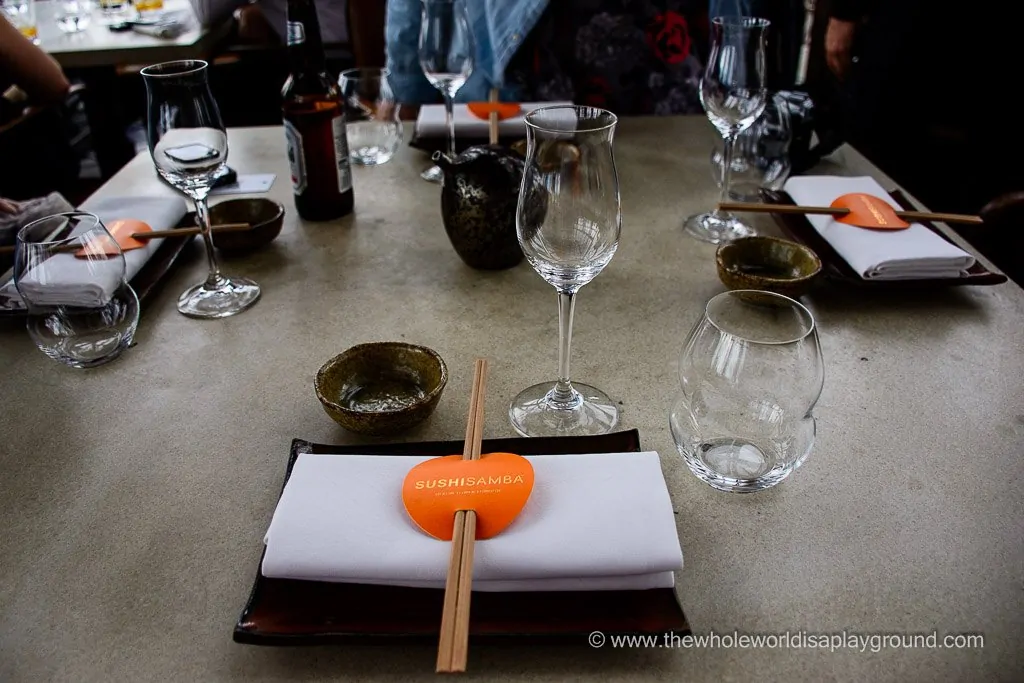 Funky decor: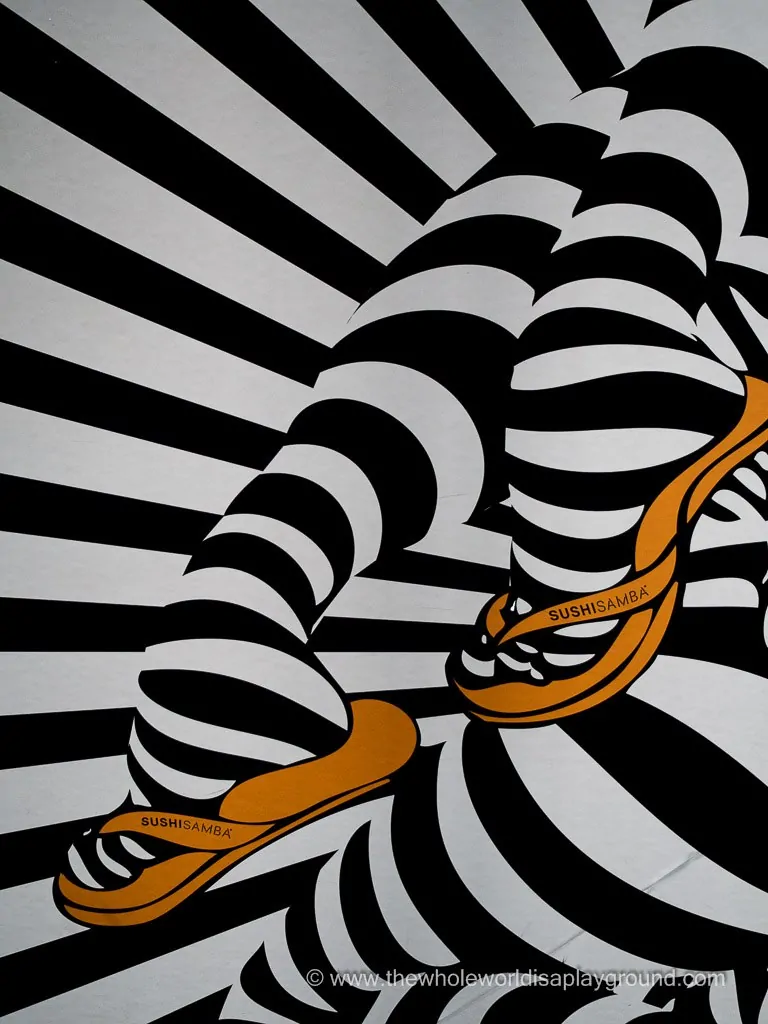 The Food
The menu consisted of small and large plates, a variety of sushi and some traditional Japanese charcoal grilled dishes. We opted for wagyu goyza to start and salmon sashimi and nigri and a Tiger Maki Samba roll for mains.
A Japanese Cherry Manhattan cocktail and wagyu goyza to start!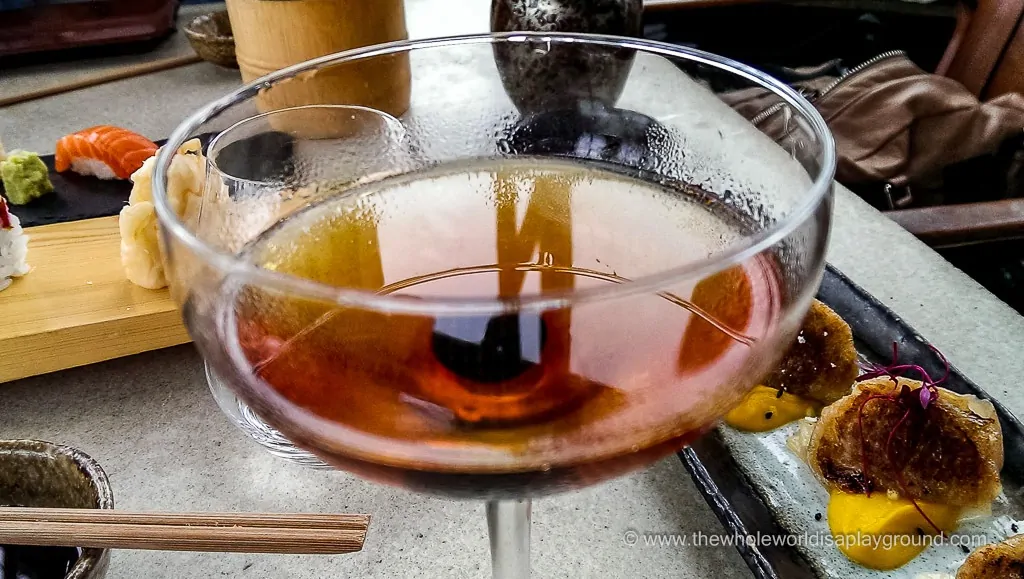 Tiger Maki Samba roll: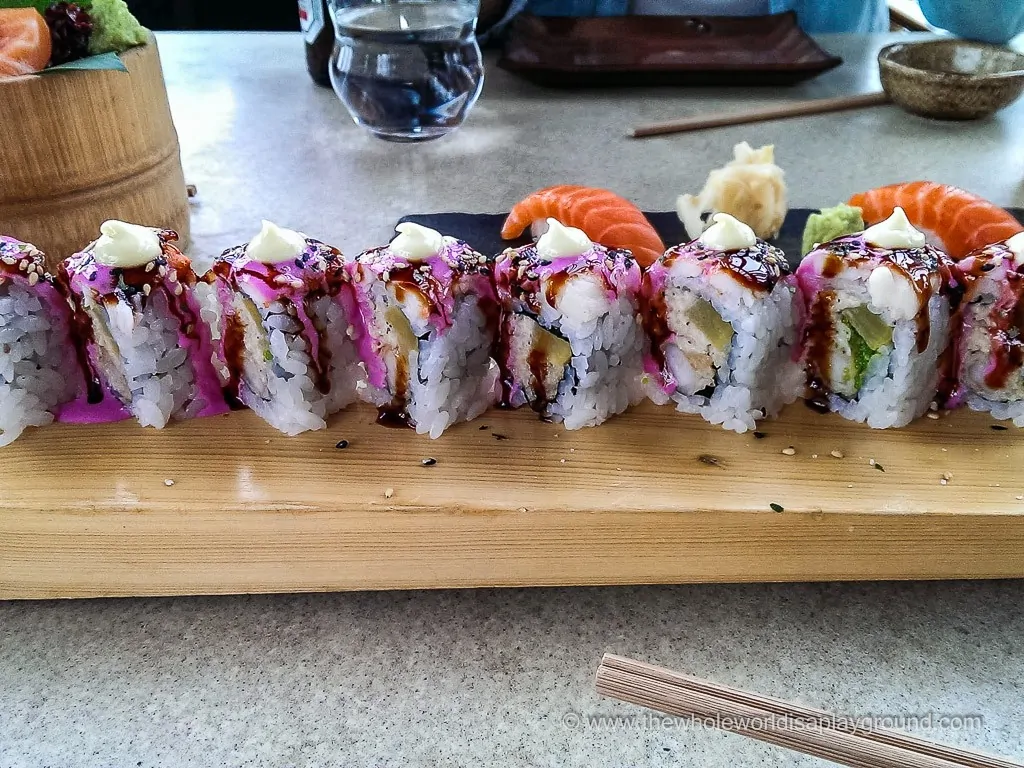 Salmon Nigri: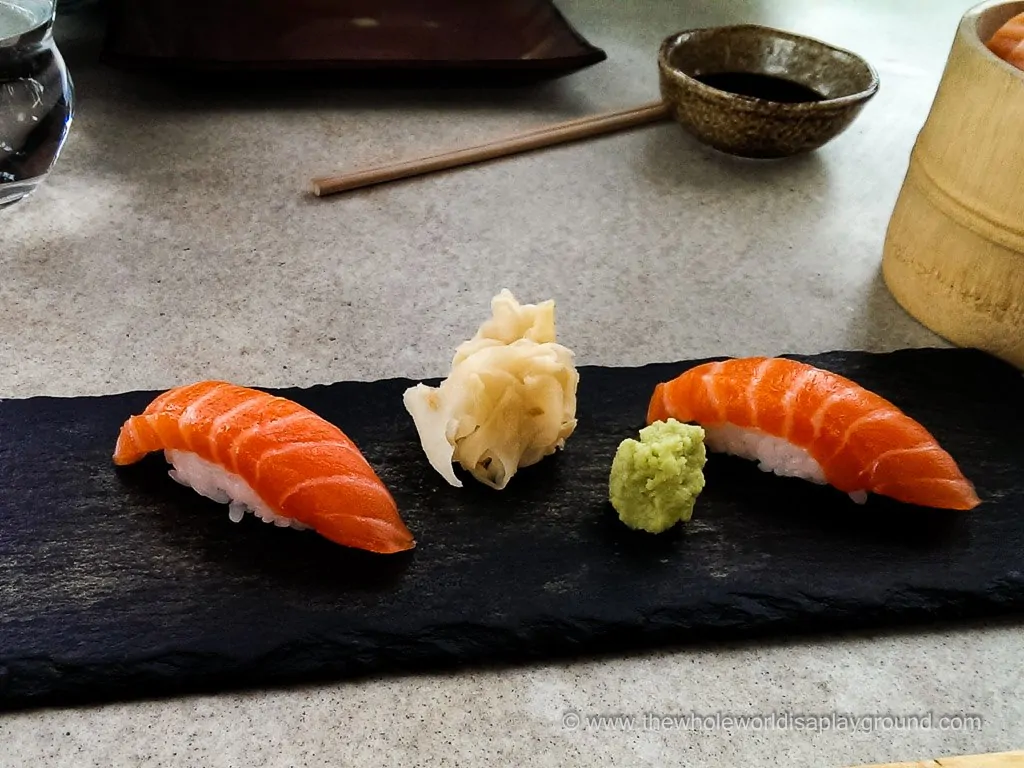 Sashimi:

Al Fresco at Sushi Samba
Despite the chilly Autumn temperatures we managed to squeeze in a cocktail on the terrace while drinking in the city views. The outdoor terrace, with its sweeping views, is easily Sushi Samba's biggest selling point and London is truly the star of the show.
The Views
So close I can almost touch it! The Gherkin: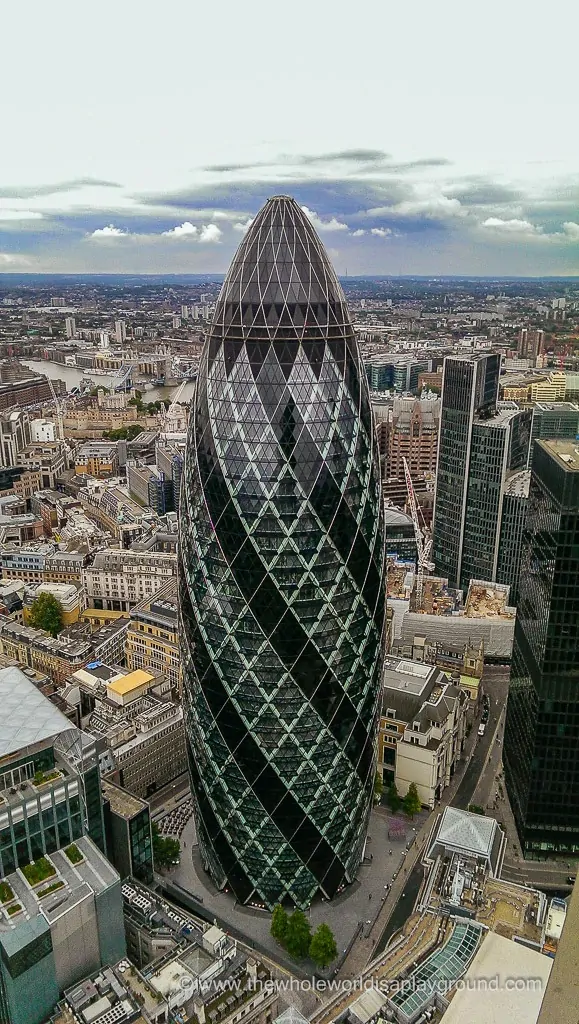 London Bridge: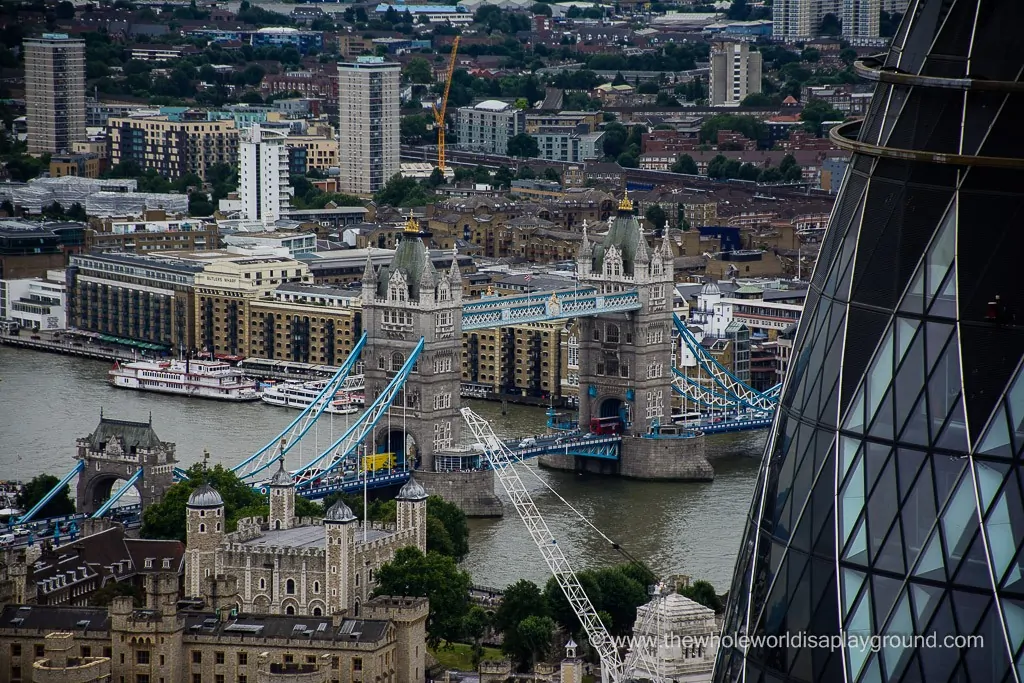 Seeing London through Rio!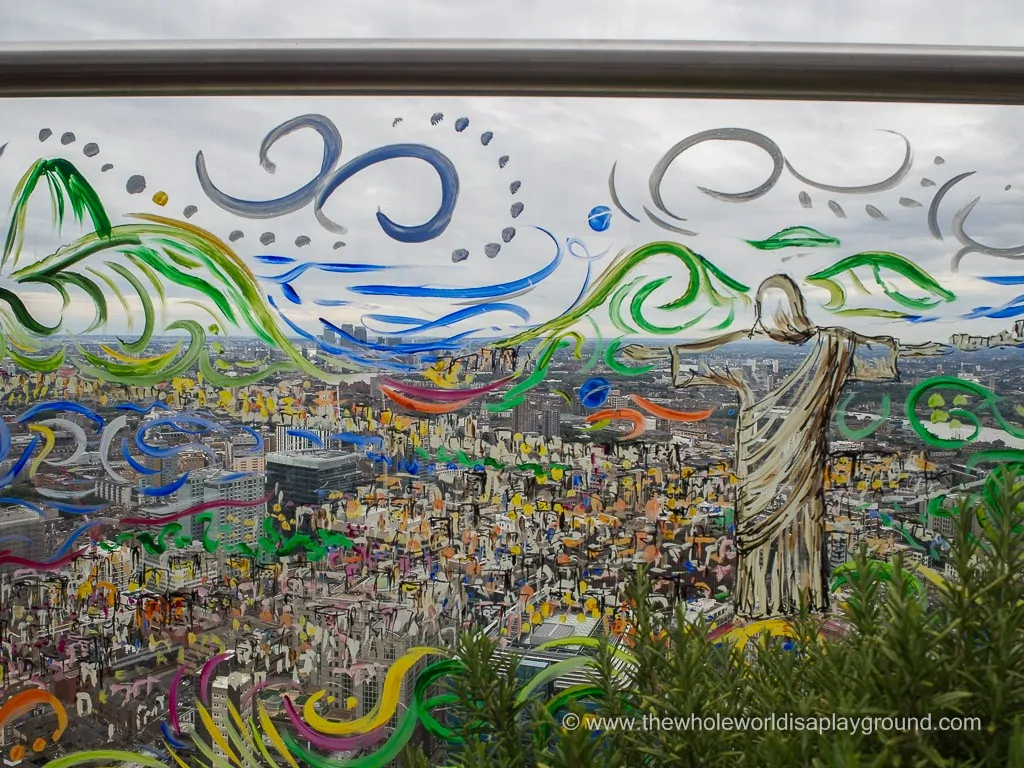 Overall
Sushi Samba is a stunning location both inside and outside. The bar and restaurant boast a funky interior and beautiful decor and the views from the outdoor terrace are incredible.
As expected, Sushi Samba have their sushi formula spot on: excellent quality, well cut fish accompanied by perfectly cooked rice and beautiful presentation. However, it is expensive and we easily racked up a £100 bill without really trying. City views generally come at a price though and it's well worth the 38th floor tax when a treat is required!
Sushi Samba, Heron Tower, London
Address: Heron Tower, 110 Bishopsgate, London, EC2N 4AY
Opening Hours:
Sunday and Monday 11:30am – 11:30pm
Tuesday to Saturday 11:30am – 12:30am
The 39th floor lounge is open Monday to Saturday from 4pm. Under 18s are not allowed in Sushi Samba bars and lounges.
Dress Code: Beachwear, sportwear or flip flops are not permitted.
Reservations: Reservations are accepted up to 2 months in advance.