Visiting Szimpla Kert! Afternoon adventures in Budapest's best ruin bar!
'We have to check out a Budapest ruin bar!' Let's face it, I'm more of a champagne/cocktail/wine bar kind of girl so I was a little apprehensive when Dave suggested an afternoon visit to Szimpla Kert, an infamous Budapest ruin bar! He assured me that Budapest ruin bars are the stuff of legends and that our trip would be incomplete without some leisurely drinks in the quirky surroundings of Szimpla Kert. Off we set on our Budapest ruin bar adventure ready for some afternoon fun: we'll toast to that!
What's a Budapest ruin bar?
My first question was the rather obvious 'What is a Budapest ruin bar?'. It turns out that it's a bar housed in an abandoned building with the decor comprising of a random collection of quirky objects. It's the perfect mix of hipster and thrift store and Szimpla Kert turned out to be one of the most unique and coolest bars we've ever clinked glasses in!
You will find us in the bathtub among the children's toys!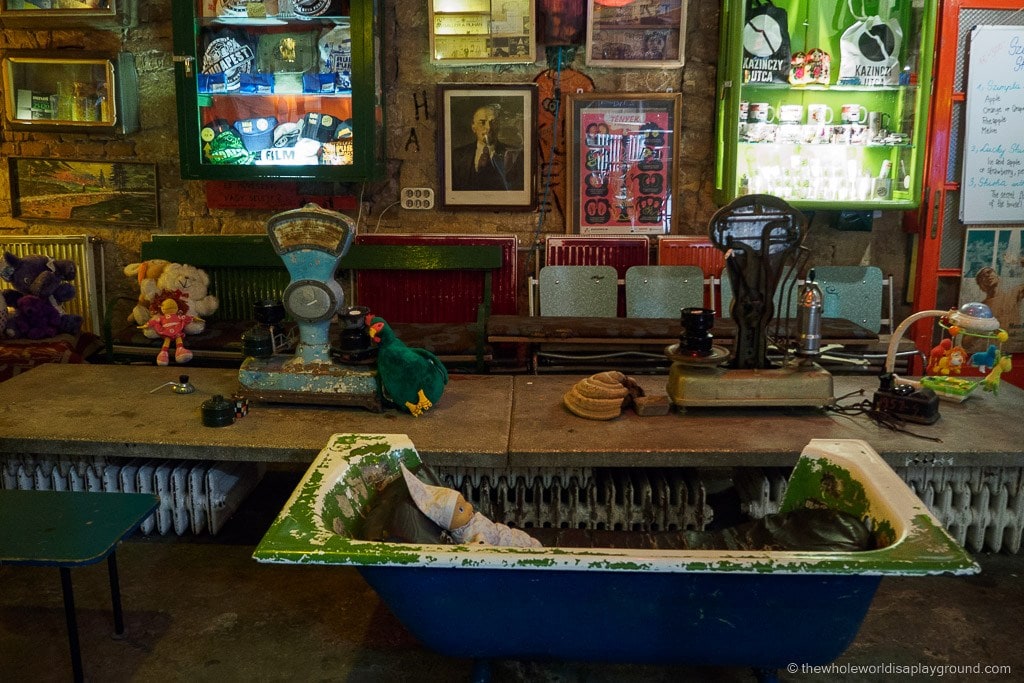 Szimpla Kert
There are various ruin bars dotted around the city with Szimpla Kert being the original romkocsma (that's a ruin pub for those in the know!) in Budapest. The bar is a maze of themed rooms, quirky furniture and a colourful beer garden where we sipped our beer in an old Trabi car! We knew we were in for a fun afternoon from the moment we stepped under the cooling mist marking the entrance to Szimpla Kert and escaped the blistering July Budapest sun!
The entrance: no, its not a derelict building!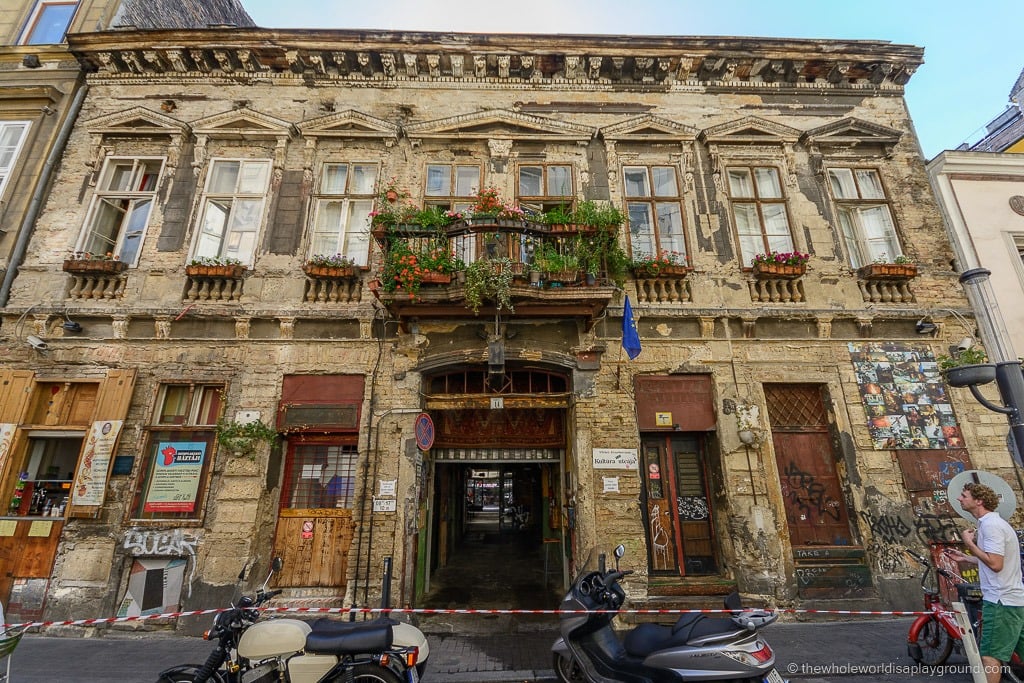 Beer garden fun!
The eclectic beer garden was our Szimpla Kert favourite. The explosion of colour and the quirky mix of a car doubling as a seat, chairs hanging overhead and a gymnastics vault won us over! It was a winning combination together with a cold beer and the summer sunshine. This is what hipster bars wish they could be like! Bliss!
Check out the Trabi table!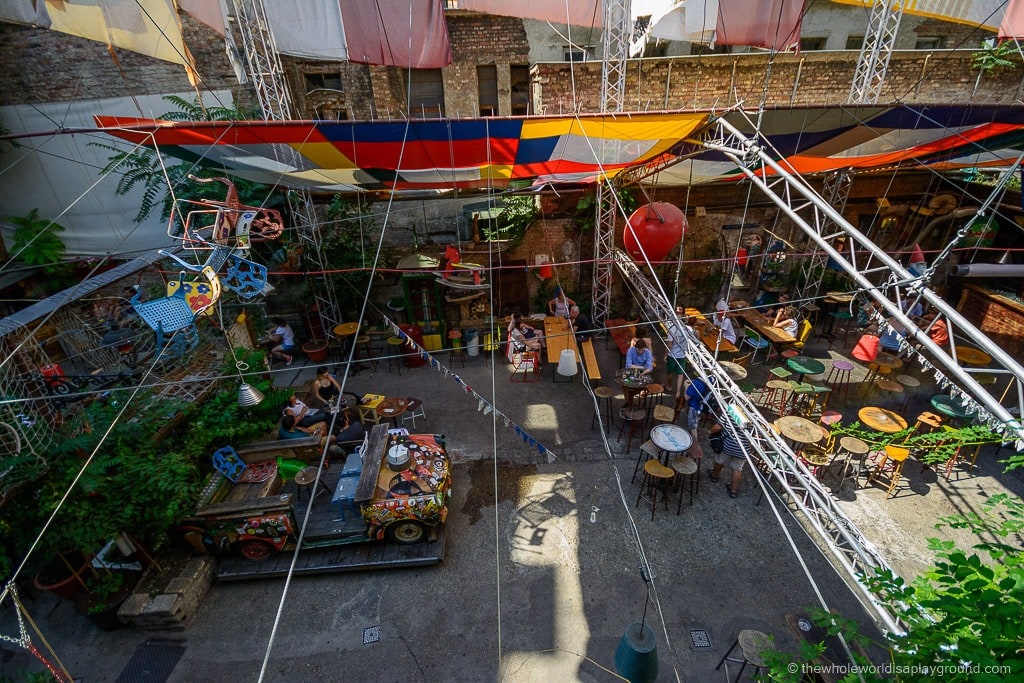 Not sure we remember enough from our childhood gymnastics to try the vault!

Wandering the rooms
After a quick beer to quench the thirst (Hungarian craft beers are pretty good!) we had a wander around the maze of rooms. There's lots of smaller bars scattered throughout Szimpla Kert and we were spoiled for choice between cocktails, wine and craft beer!
The DJ booth!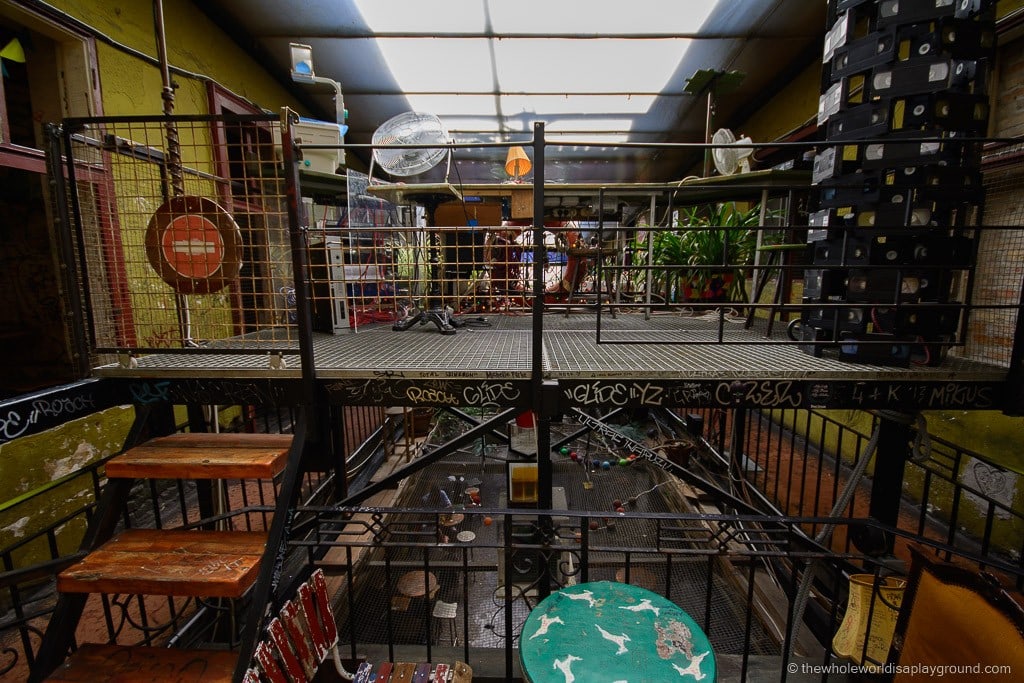 Roof garden!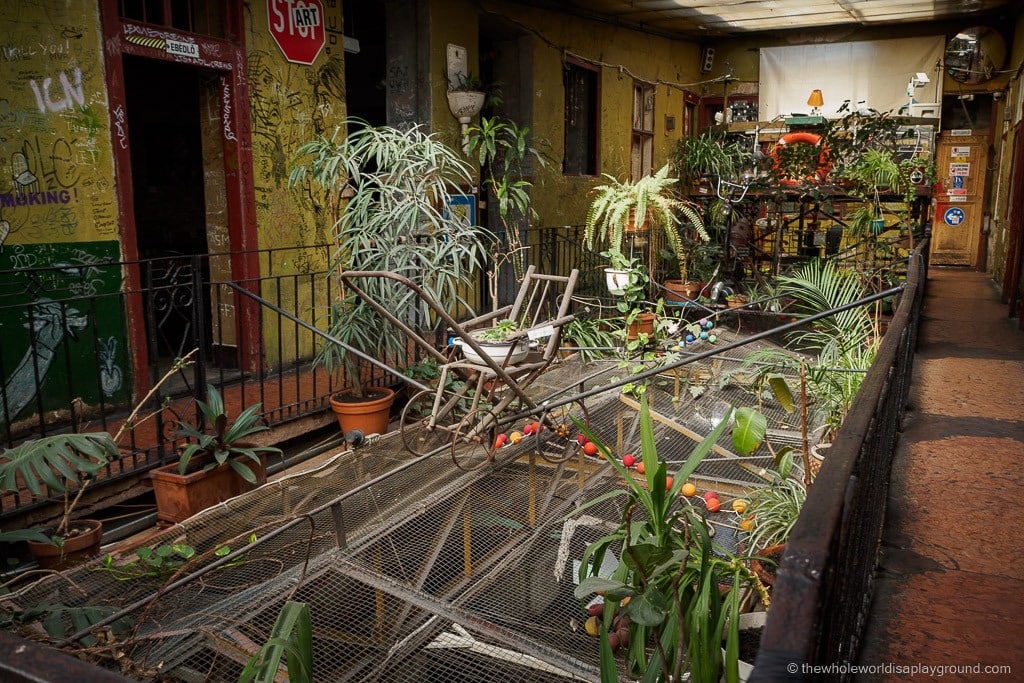 The Decor
The decor is kitsch and quirky and thrift store esque! The walls are covered with random buttons, monitors and wires which make noisy and fun things happen when they are pressed. Do not underestimate the fun that can be had discovering what pressing different buttons can do!
Cannot resist the buttons!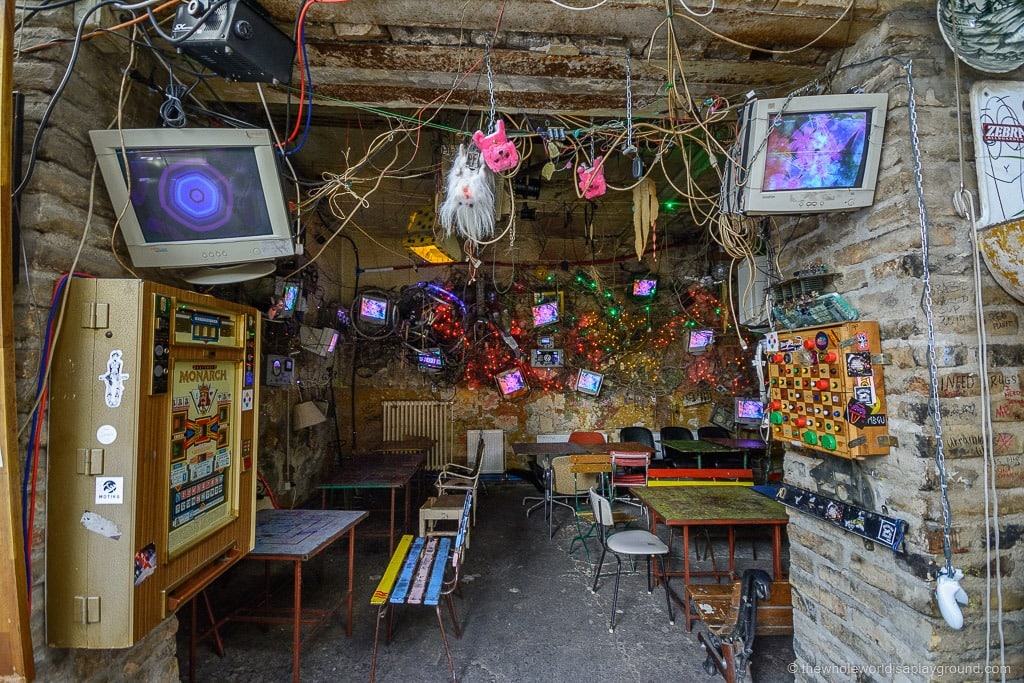 Interesting wall art!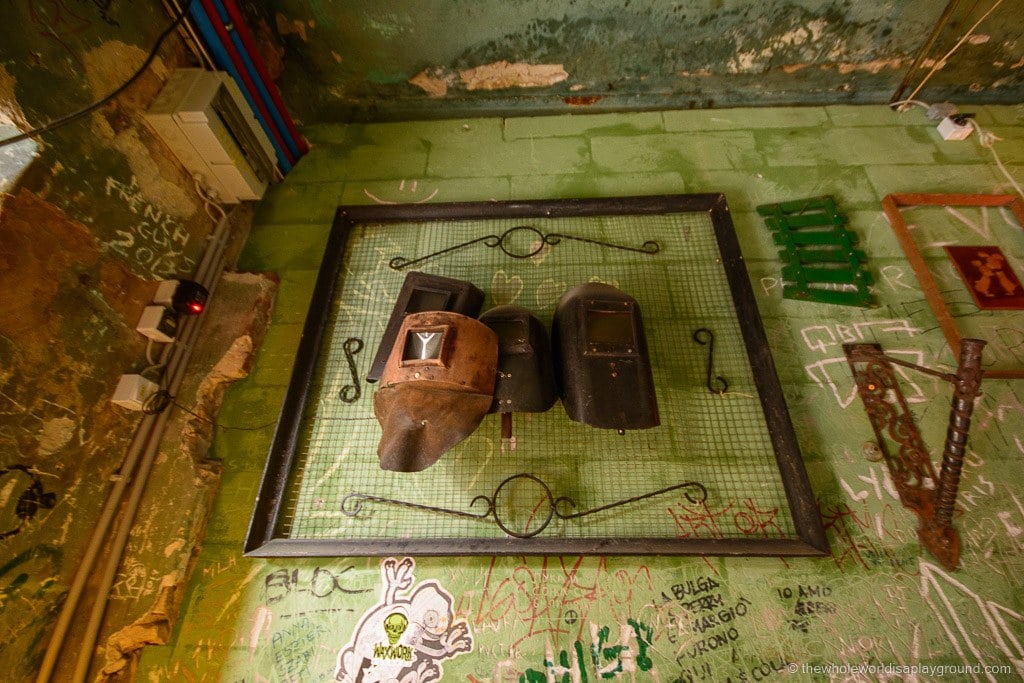 Who knew that the Rubics cube was invented by a Hungarian in Budapest?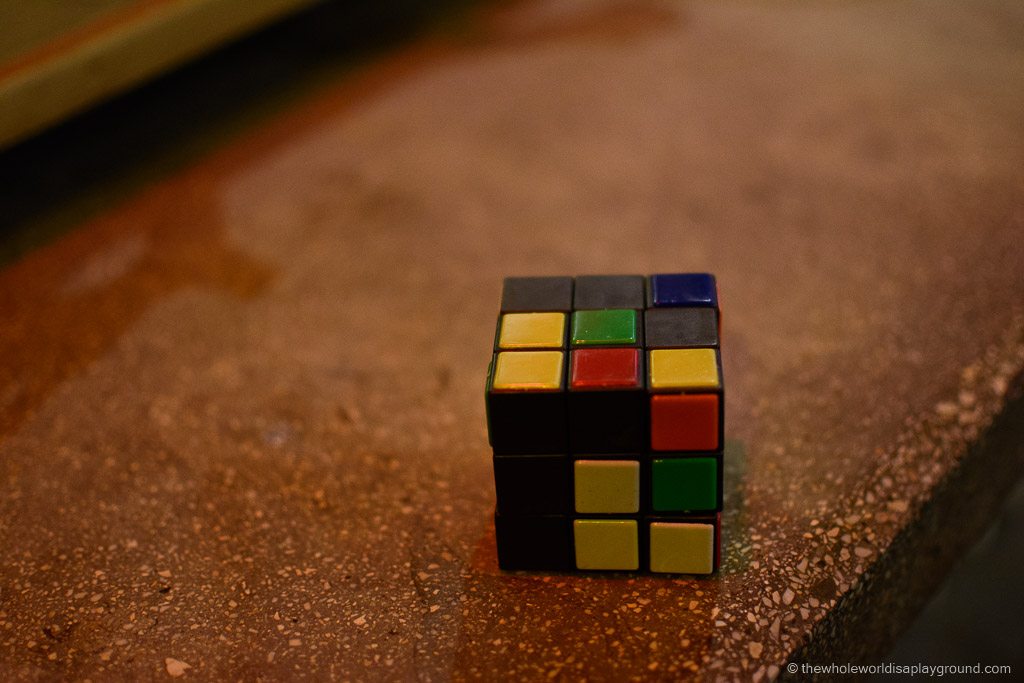 Upside down, right way round!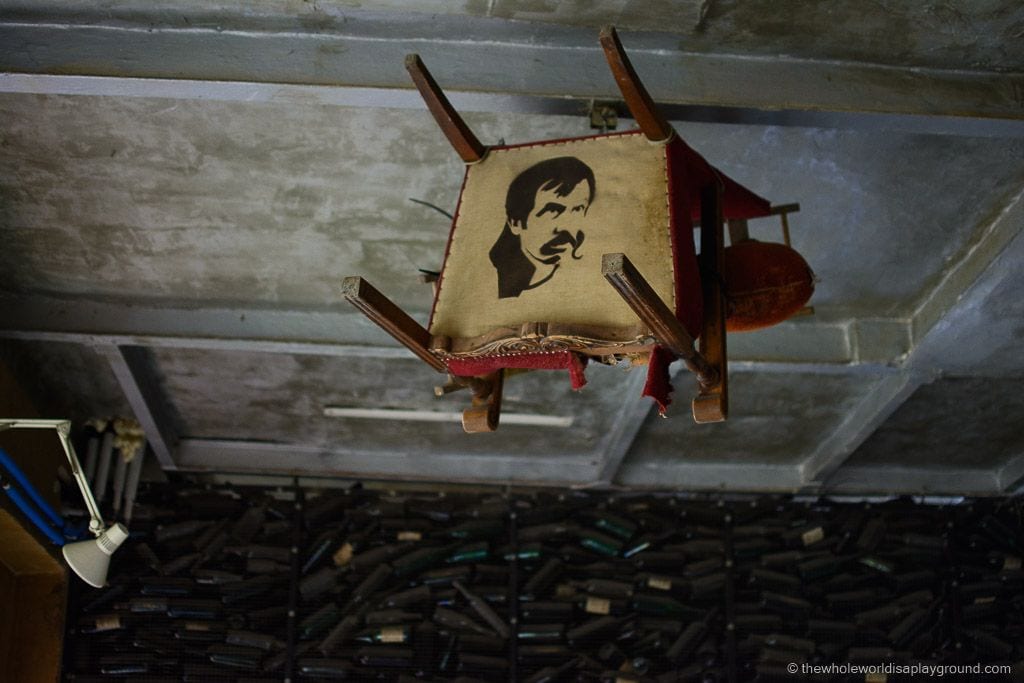 Mind your step!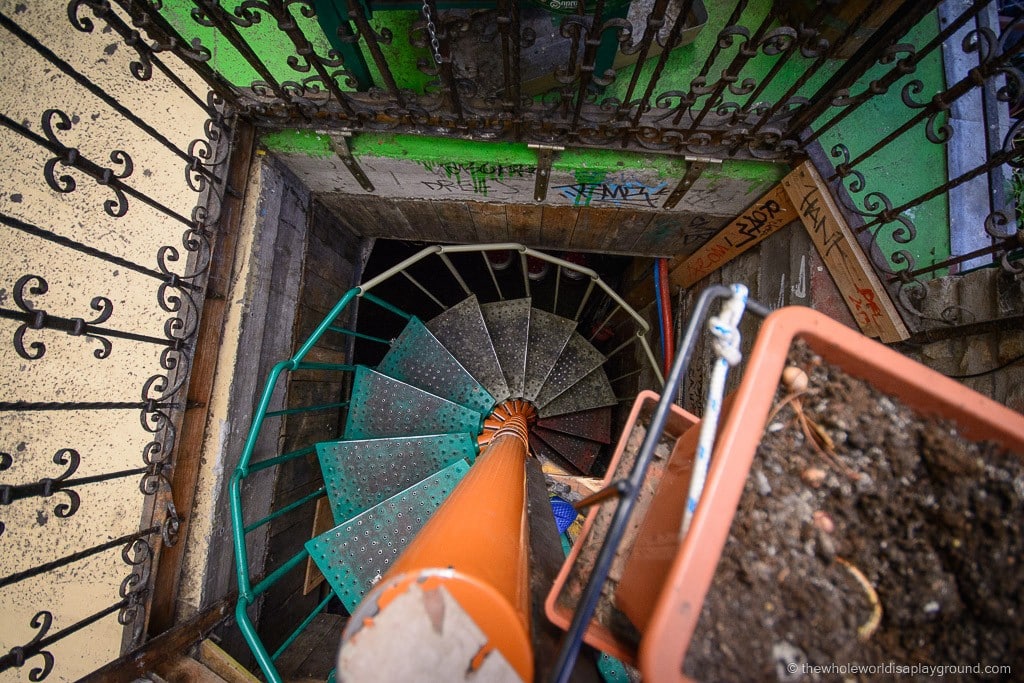 Leaving our mark on Szimpla Kert!
What more could you ask for? A bar which actively encourages you to write on the walls! People's names and well wishes are scrawled across most of the walls on the upper level of the bar. We couldn't resist the opportunity to leave a little piece of The Whole World is a Playground history on the walls of Szmipla Kert! If you visit be sure to take a peek for us!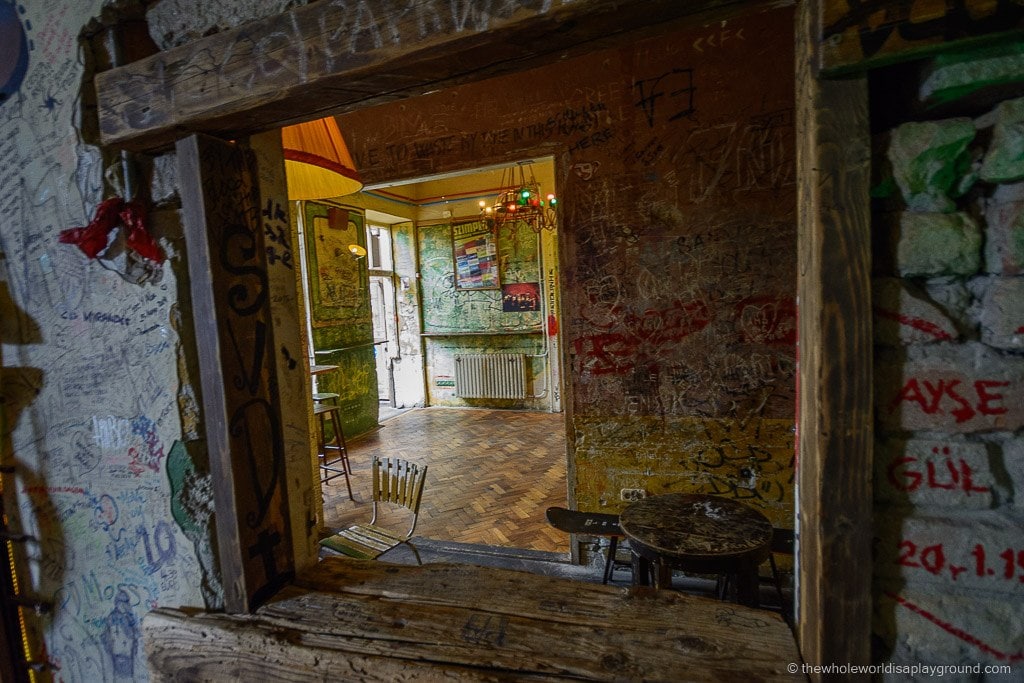 Armed with our trusty sharpie we set to work!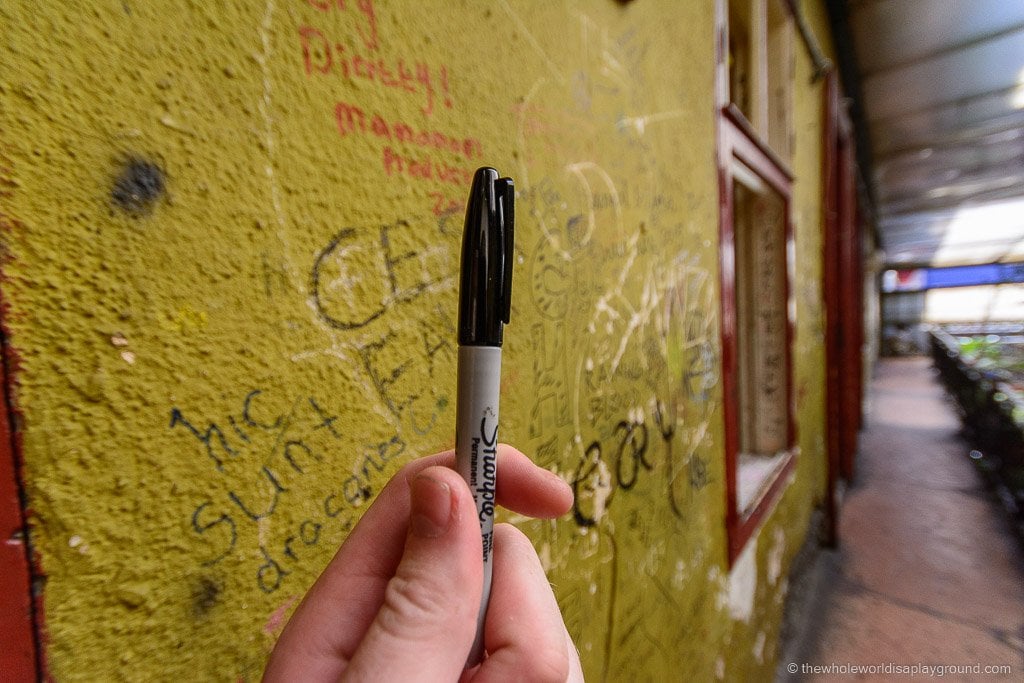 Wow, look who it is! The Whole World is a Playground takes Budapest!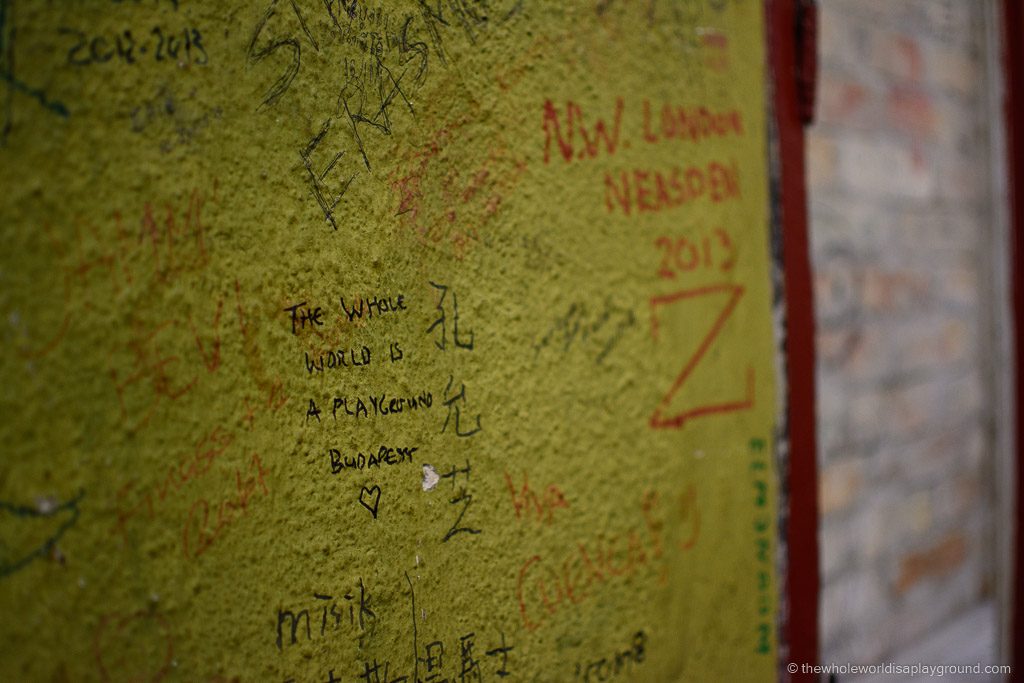 Overall
We had an awesome afternoon at Szimpla Kert and a ruin bar is definitely a must see in Budapest! It's quirky and fun and the perfect place to chill out on a sunny afternoon in the city. After all, where else can you sip a drink in a bathtub and write on the walls? Cheers to that!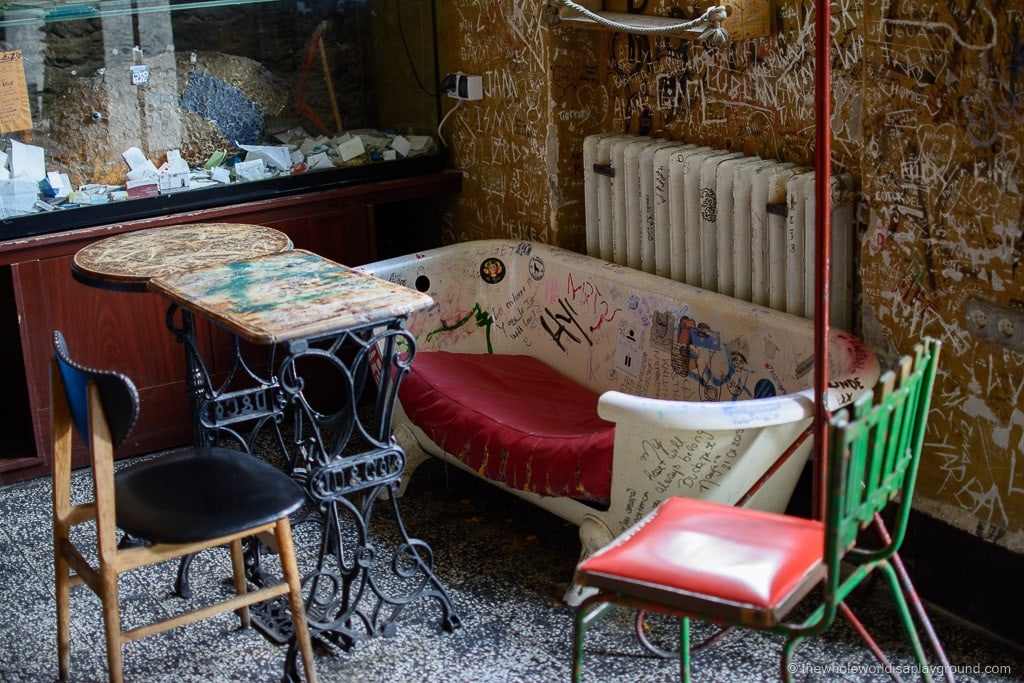 Some of the links in this article may be affiliate links. This means that if you click through our link and book/purchase anything via these links we receive a small commission. We are a participant in the Amazon Services LLC Associates Program, an affiliate advertising program designed to provide a means for us to earn fees by linking to Amazon.com and affiliated sites.