Sometimes the husband has very good ideas and his last minute text asking if I wanted to go to the opening night of Taste of Dublin was up there with the best of them! After a quick dash over to Iveagh gardens to pick up some tickets we were ready for an evening of eating, drinking and Michel Roux Junior spotting. For full disclosure I should specify that the Michel Roux spotting may have been limited to me!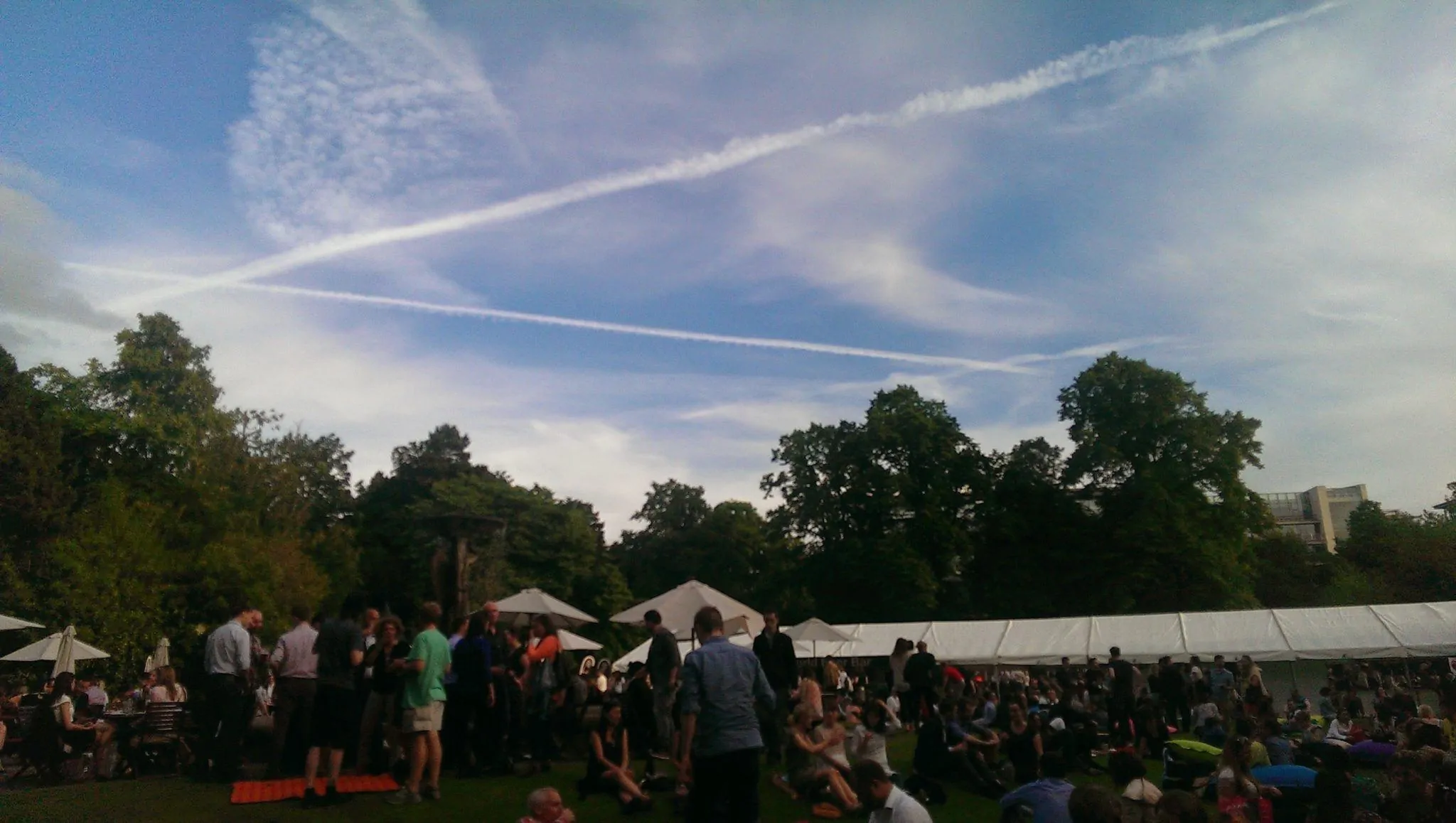 It's been at least 4 years since I'd been at a Taste of Dublin event and this year was bigger and better than ever! There were more restaurants, more stands and bigger crowds. With 20 restaurants all offering mouth-watering dishes we decided we needed to do a full walk around to ensure we made the right food decision!
What we tried
We were lucky enough to secure a spot on the terrace at 28 by Aldi, a restaurant set up to showcase their new 28 day aged steaks. Our reservation was for 7pm so we had some time for a wander around to taste some goodies.
Lots of the stands were offering samples and we tried delicious breads, craft beers, proseccos and chocolates. We opted for some falafels from Jerusalem (the excitement of being in Jerusalem a week after actually being in Jerusalem was almost too much!) and some chocolate covered strawberries from Choc Allure washed down with a little prosecco from the Prosecco Bar. As you do!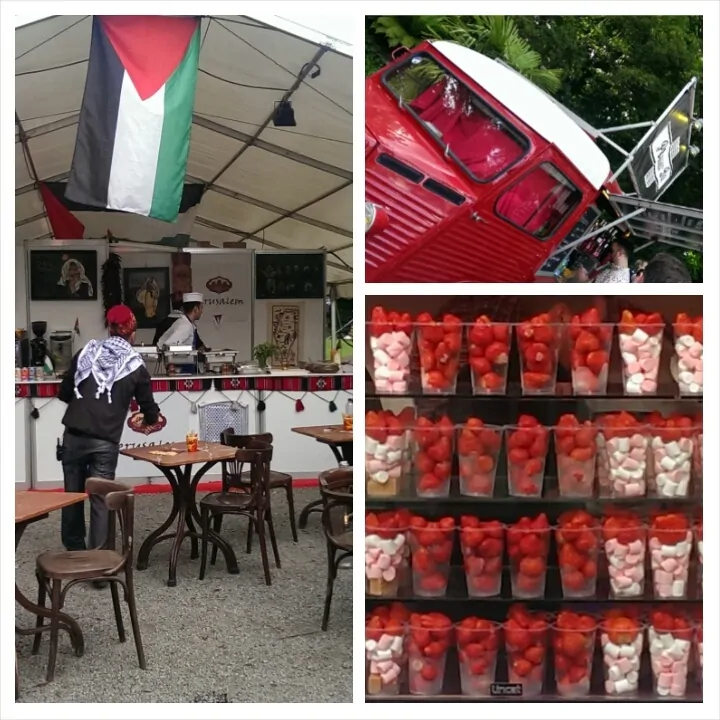 We had just enough time to catch a glimpse of Michel Roux (swoon!) giving a demonstration before we checked in for our 28 by Aldi reservation!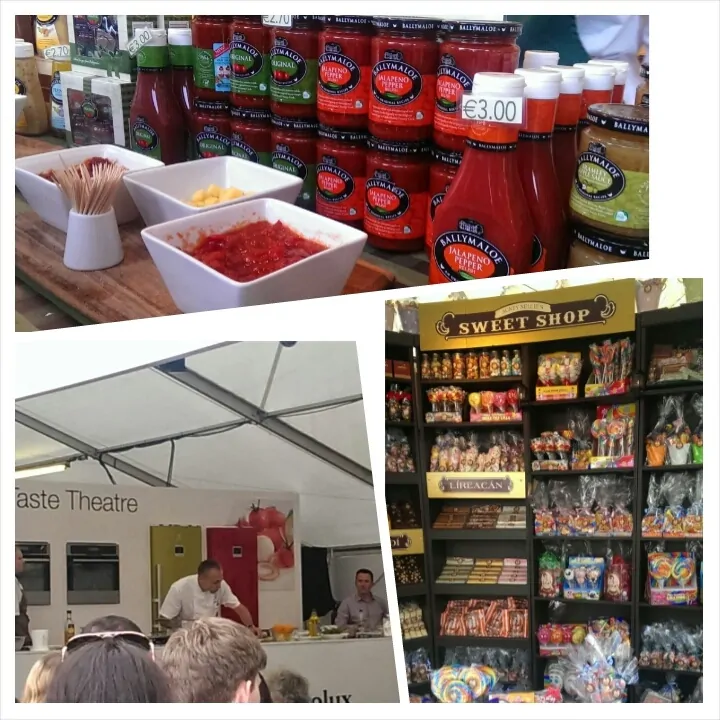 Food and wine is complementary at 28 by Aldi and, as an added treat, the steaks were cooked to order by Cormac Rowe, the Michelin starred executive chef at Mount Juliet.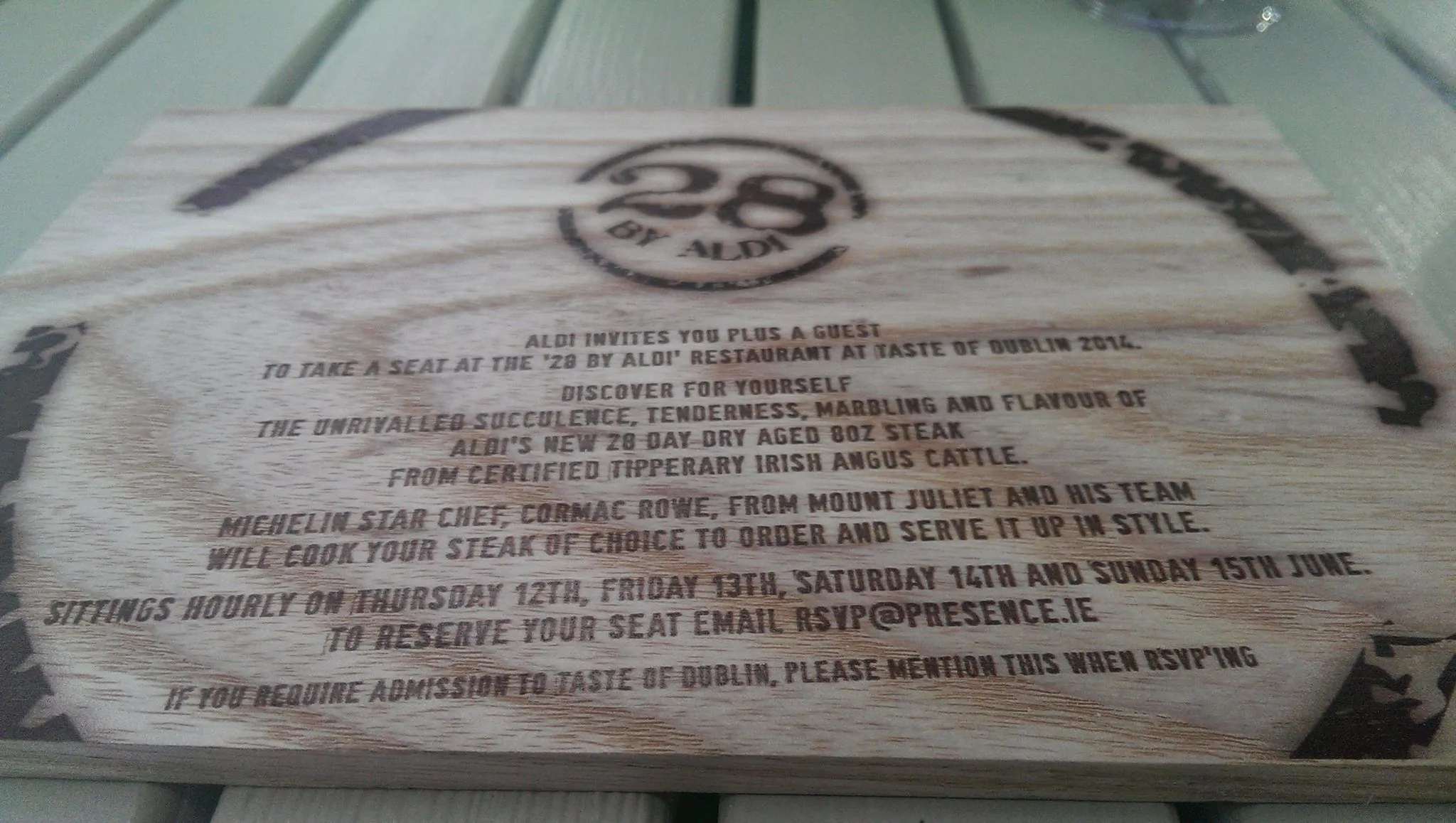 The steaks were cooked on an open grill inside and we spotted the Irish Independent restaurant reviewer Paolo Tullio tucking in!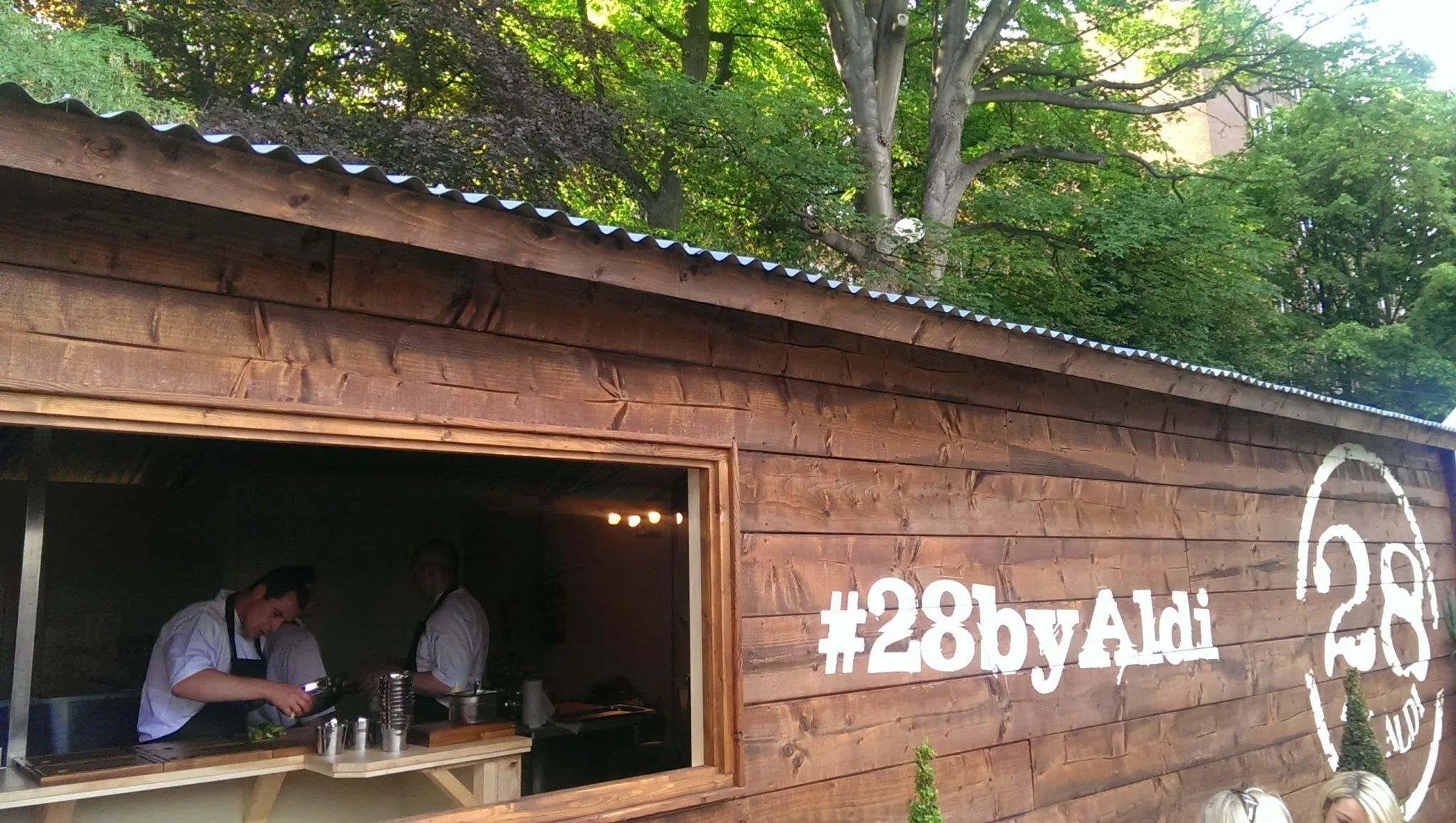 The steaks were served with with triple cooked chips, béarnaise sauce and a warm salad and accompanied by red or white wine.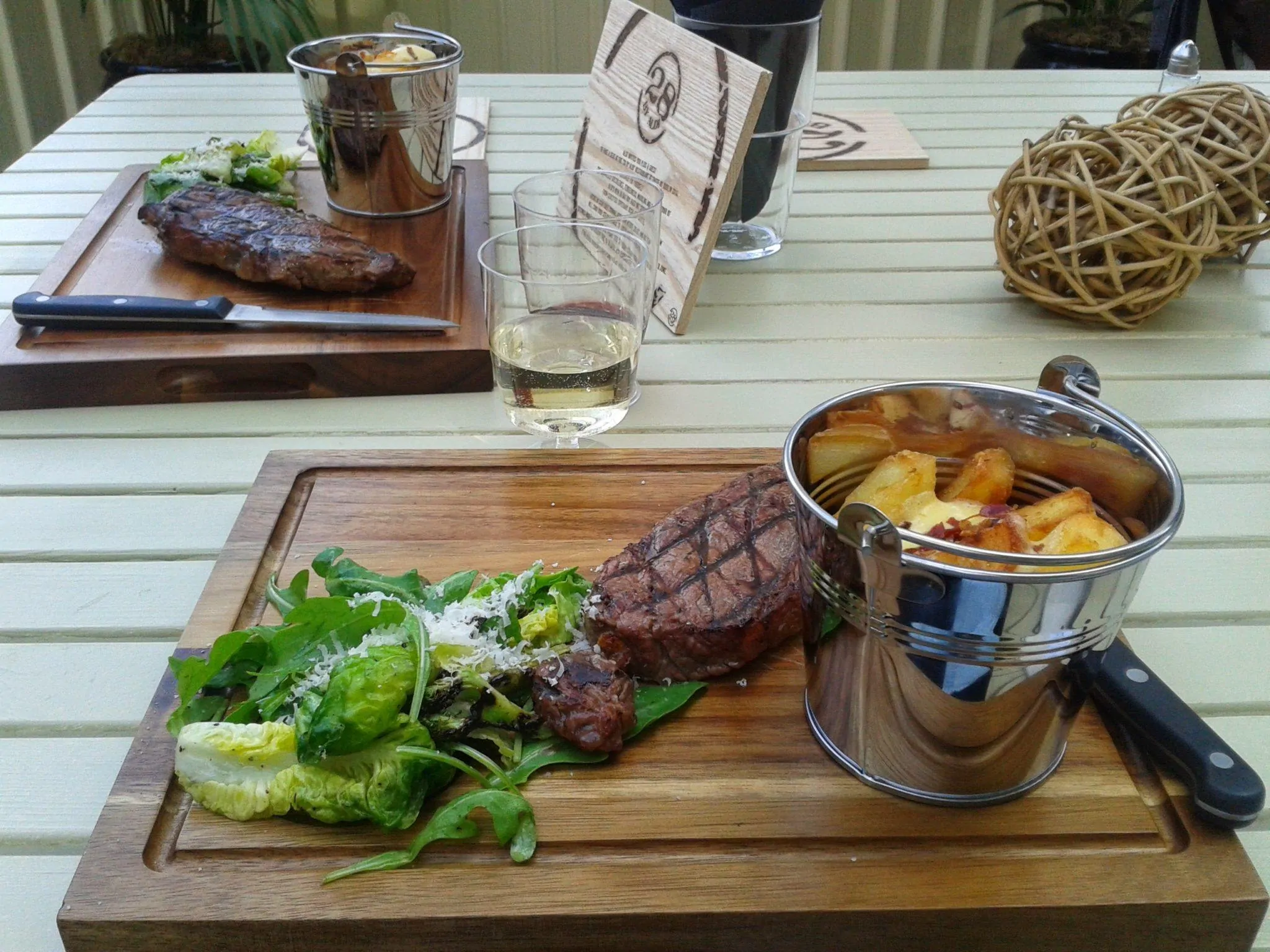 The food was incredible. The steak was cooked perfectly and the chips were some of the best I've tasted. It was such a nice little treat and the terrace was the perfect spot to indulge in some people watching. Excellent!
We finished the evening with a wander around the venue and some drinks on the lawn as the sunset.

The VIP Passes
We opted for two VIP passes as the queue was snaking down the street and we were keen to get in and have some fun. The VIP tickets include fast entry, access to the VIP tent, a glass of Tattinger champagne and a cocktail.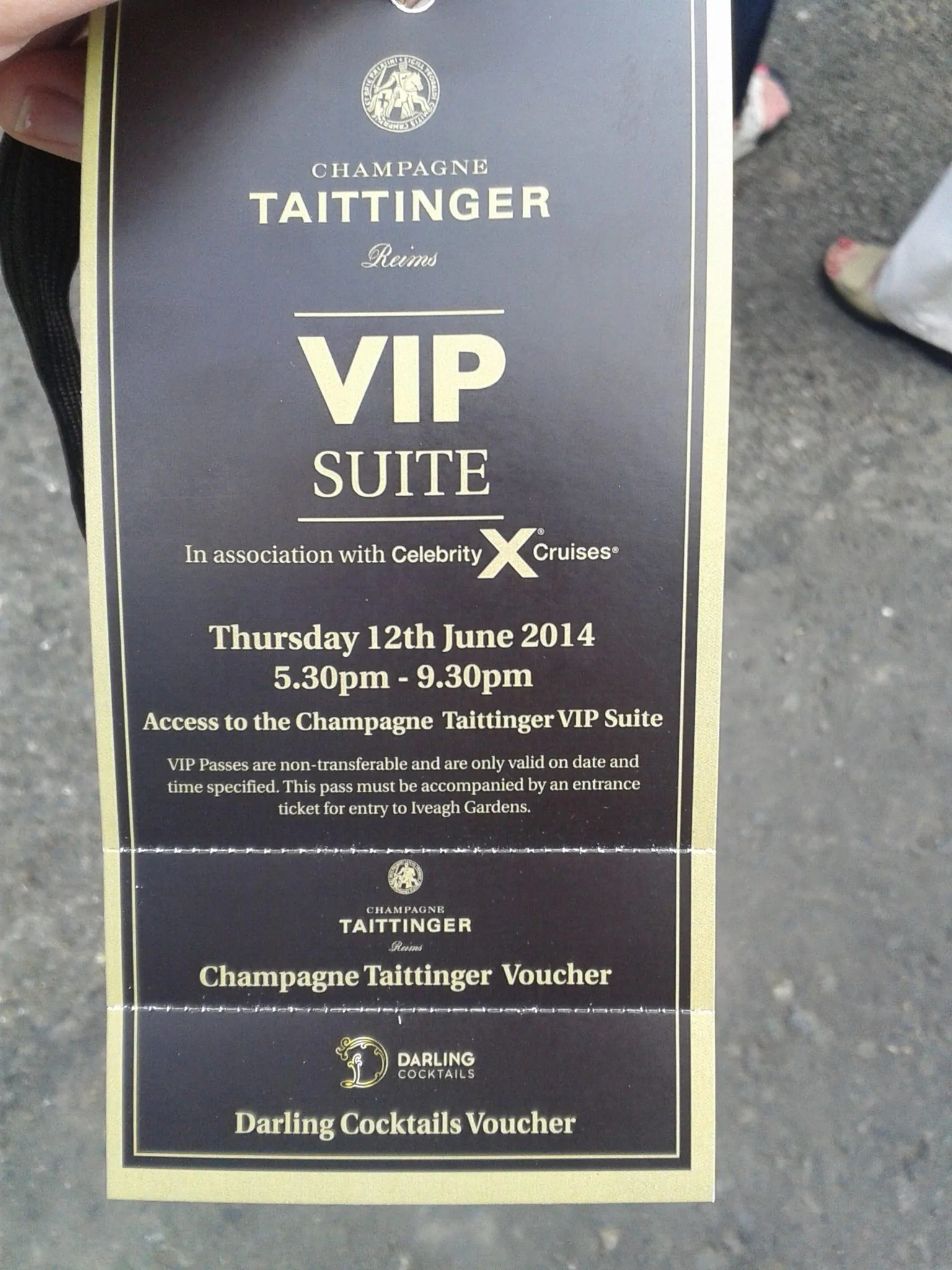 Enjoying some bubbles: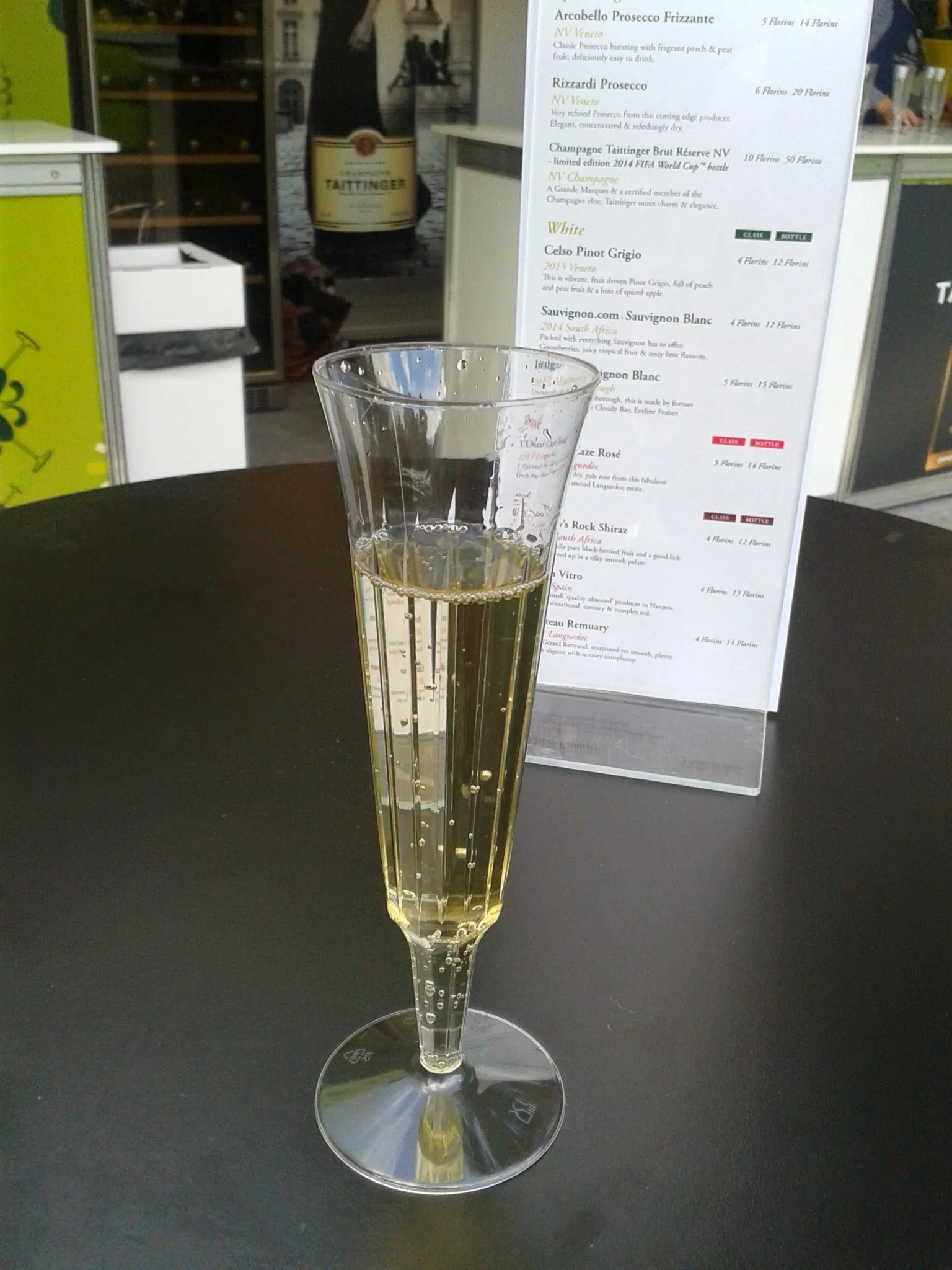 The Verdict
We had a great night at Taste of Dublin and Iveagh Gardens looked and smelled spectacular on the beautifully sunny opening evening. The food, drinks and entertainment were excellent and the atmosphere was fantastic. We're already excited for next year!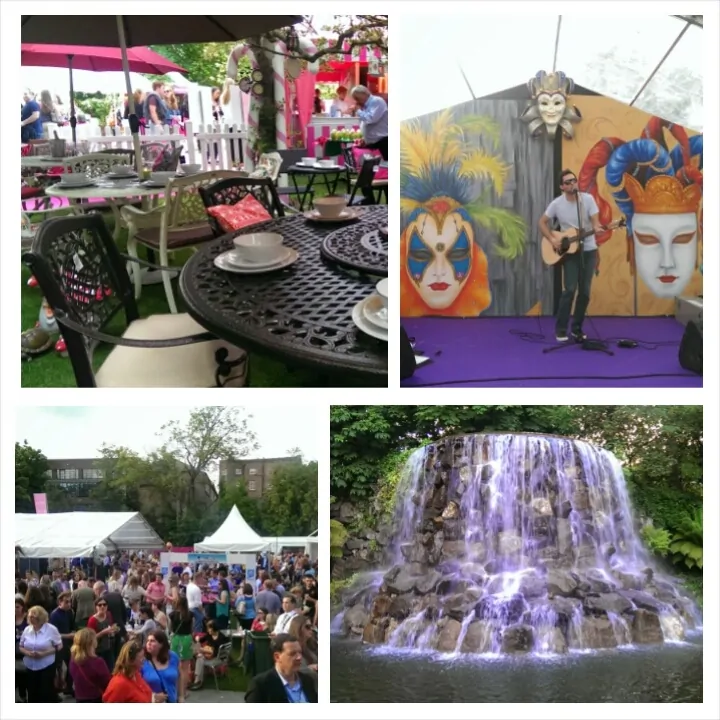 Taste of Dublin
Taste of Dublin 2014 takes place in Iveagh Gardens from June 12 to June 15.