Kyoto, Hiroshima, Koyasan, Nara, Takayma, Shirawgoga and Tokyo. Two weeks filled with sushi, Roykans, neon lights, onsens, deer, kimonos, ramen, monks, UNESCOs, boats, trains, planes and bicycles. After months of planning, reserving and getting excited for our two week Japan adventure it was finally time. Japan here we come!
The Japan Adventure Begins
KLM transported us from a wet and dreary Manchester Airport and, after a quick and easy connection in Amsterdam to switch planes, we touched down in a sunny Tokyo less than 12 hours later. Having caught up on some well earned rest and relaxation during our KLM flights we couldn't wait to start exploring Japan!
First stop Kyoto!
With our Japan Rail Pass tickets in hand we hopped on the first train to Kyoto ready for our sightseeing adventures to begin. It was Kyoto and its postcard images that drew us to Japan and it was one of the stops we were most excited for during our two week trip.
We walked for miles and miles through old Japan exploring the shrines, temples and palaces that are abundant in the ancient city and the incredible sights were even more spectacular than we'd imagined. The Fushimi Inari Shrine, with its thousands of orange torii gates snaking up the Inari Mountain, was truly magical and walking through the soaring bamboo stalks of the Bamboo Forest felt like we were entering a different world. As we stood in front of the Golden Pavillion, a temple literally dripping gold, our breaths were taken away.
The Bamboo Forest: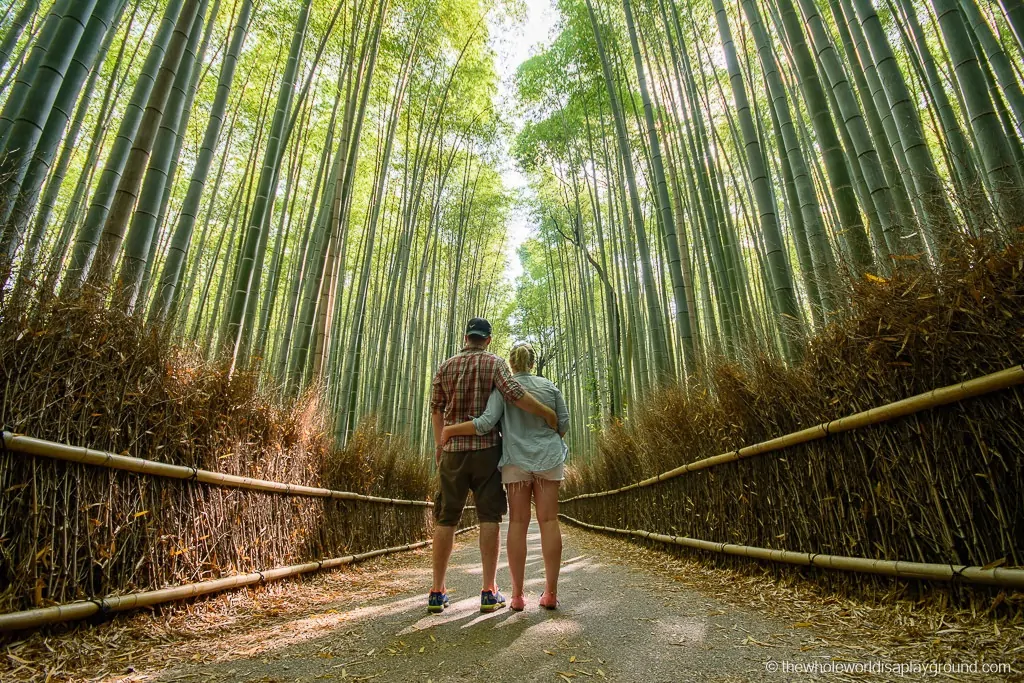 5,000 gates of Fushimi Inari: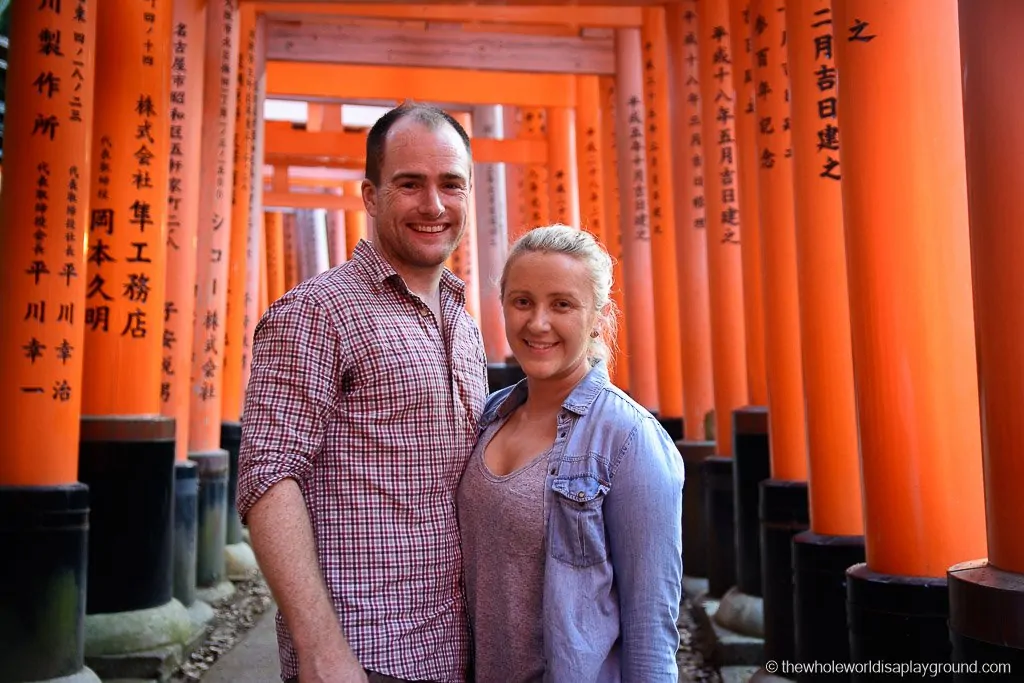 The Golden Pavillion:
Wandering around the tiny streets of the Gion District was one of our absolute Kyoto highlights. The district is one of the most famous Geishas districts in Japan and the streets are filled with narrow wooden buildings and Japanese tea houses. Although we didn't spot any Geisha, we did have a lot of fun people watching: dressing up in kimonos is incredibly popular in Gion and it was amazing to see the beautiful traditional dress against the modern backdrop of city life!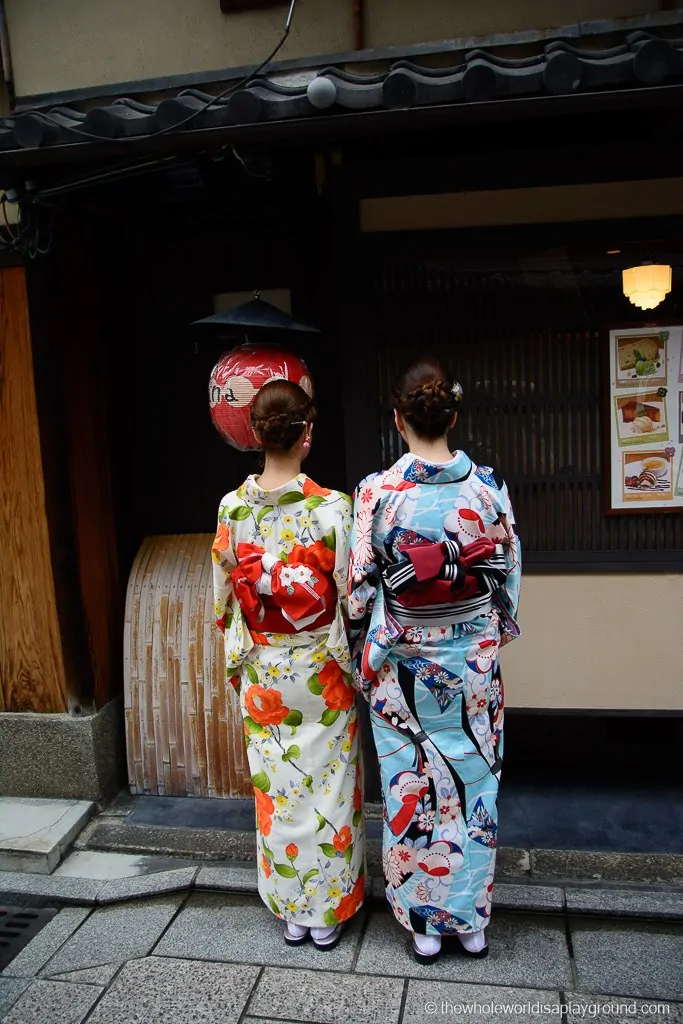 Hiroshima and Miyajima
Using Kyoto as our base for 3 nights we squeezed in a day trip to Hiroshima, the city devastated by an atomic bomb during World War II, and the beautiful Miyajima where the iconic torii gate sits out at sea.
Miyajima
Miyajima was our first stop of the day and the Itsukushima Shrine, which seems to float on the Seto Inland Sea, was one of the most beautiful sights we saw during our Japan travels.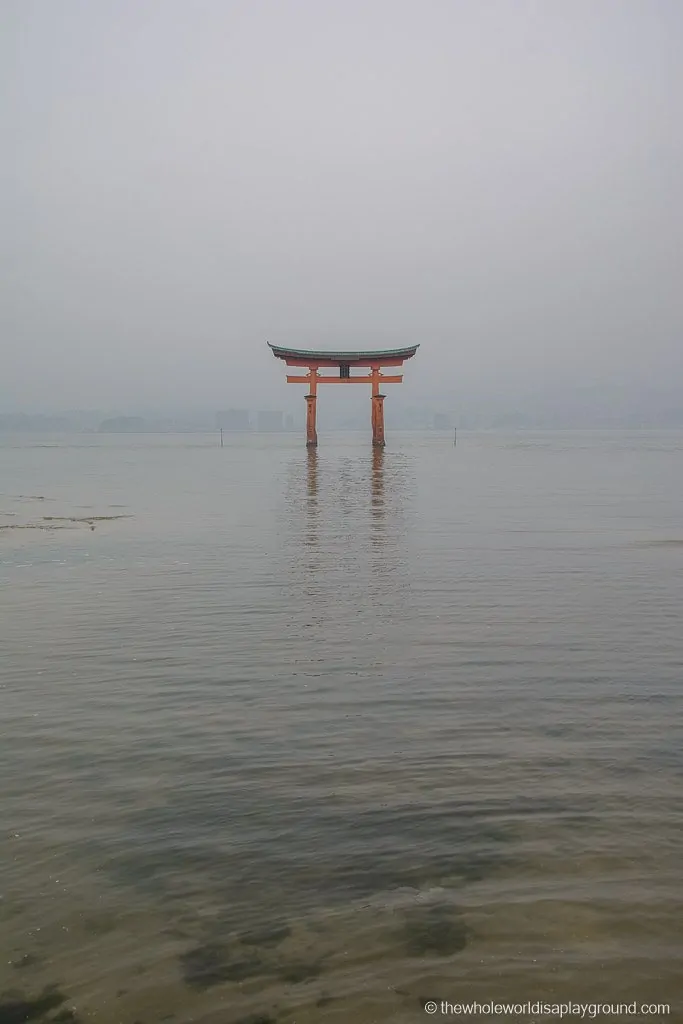 Hiroshima
70,000 people were killed instantly and another 70,000 suffered fatal injuries when an atomic bomb was dropped in Hiroshima in 1945. Our visit was a sombre experience and it was harrowing to see the images of the aftermath of a city almost entirely wiped out during our visit to the Hiroshima Peace Memorial Museum. The skeleton remains of the Atomic Bomb Dome, a building located just 160 metres below the centre of the bomb, is a symbol of the devastation. Despite such a harrowing history, there was a sense of calm and serenity around the landmarks dedicated to the atomic bomb and we were glad we had the chance to visit.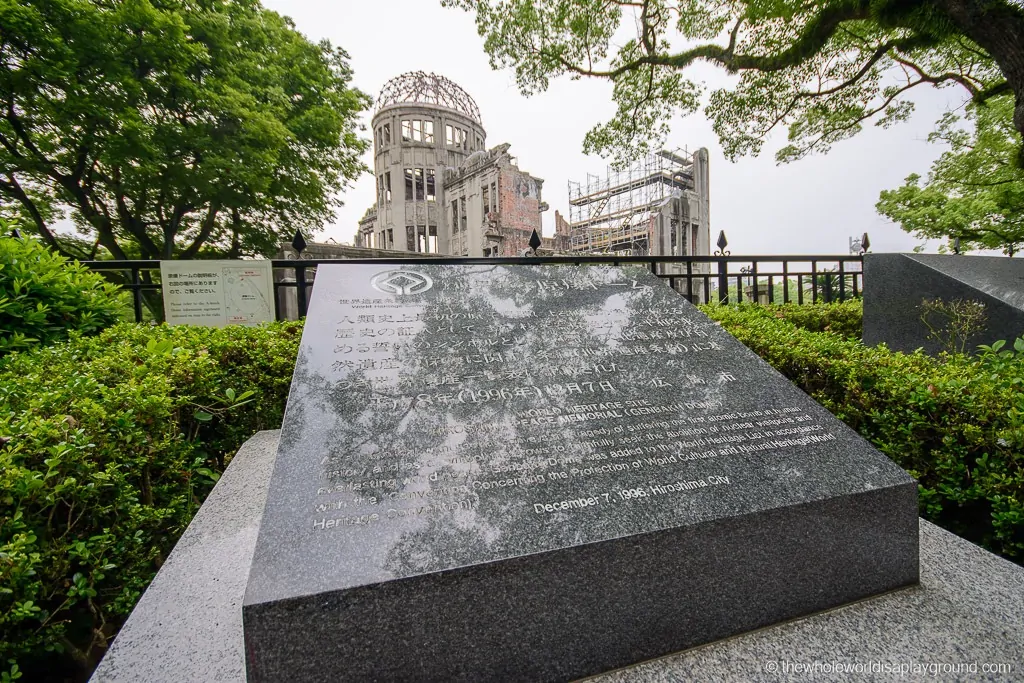 Himeji Castle
Our obsession with UNESCO sites (we'd ticked off 3 already with the historic monuments of Kyoto, the Genbaku Dome in Hiroshima and the Itsukushima Shrine in Miyajima) meant that, despite a long day of sightseeing, we just had to hop of the train at Himeji to check out the castle. Himeji Castle is one of the most spectacular Japanese castles still in existence and standing in front of Himeji lit up at dusk made us feel like we were part of a fairy tale!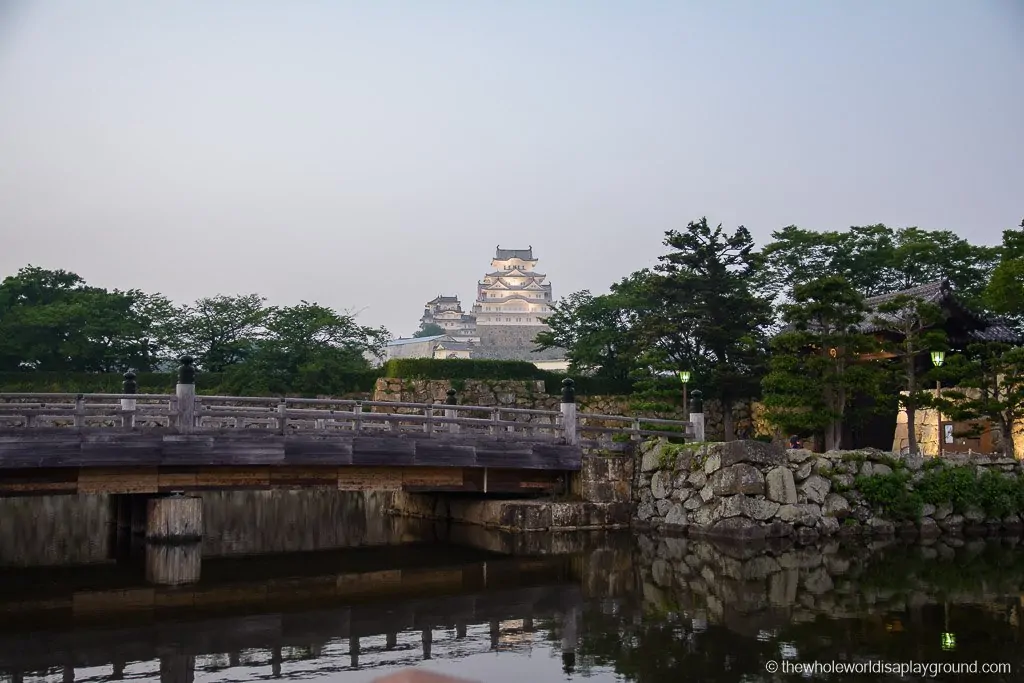 Mount Koya and a night in a Buddhist Monastery
We've slept on boats, trains, planes, buses, in hotels, camper vans and cabins, and even pitched a tent at 3am close to the Arctic Circle but a Buddhist Monastery was a first for us. We instantly felt at home when one of the monks declared his love for Irish dancing and we spent the night in the incredibly peaceful surroundings of the traditional Monastery sleeping Japanese style, eating vegetarian Buddhist meals and watching the morning prayer service. It's a night that will stay in our memories forever.
So beautiful! Our traditional Buddhist meal: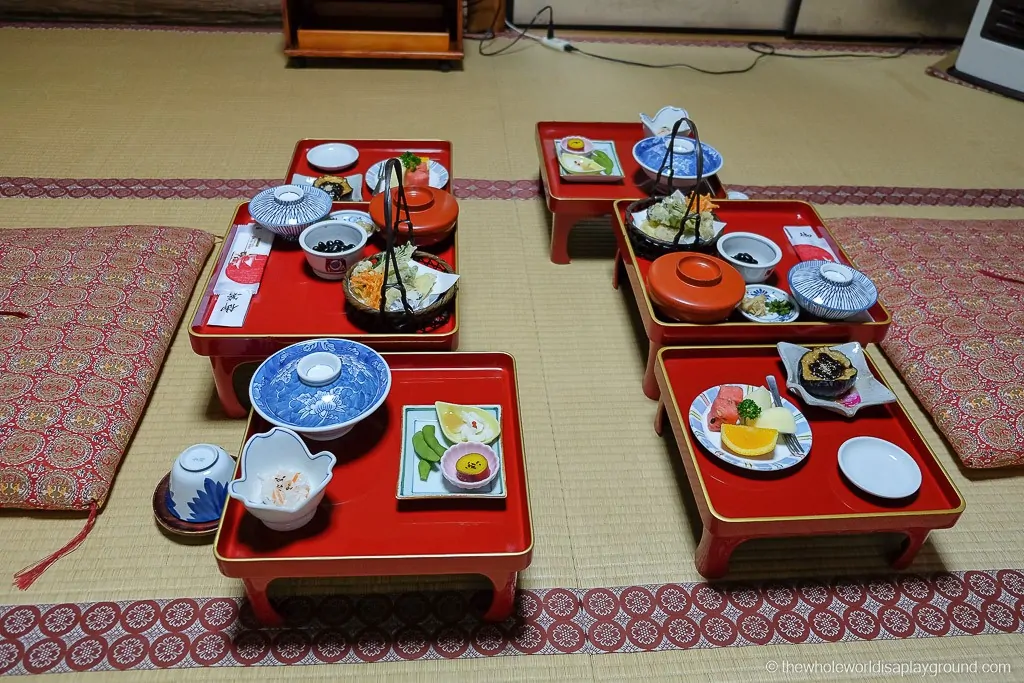 Kimono time!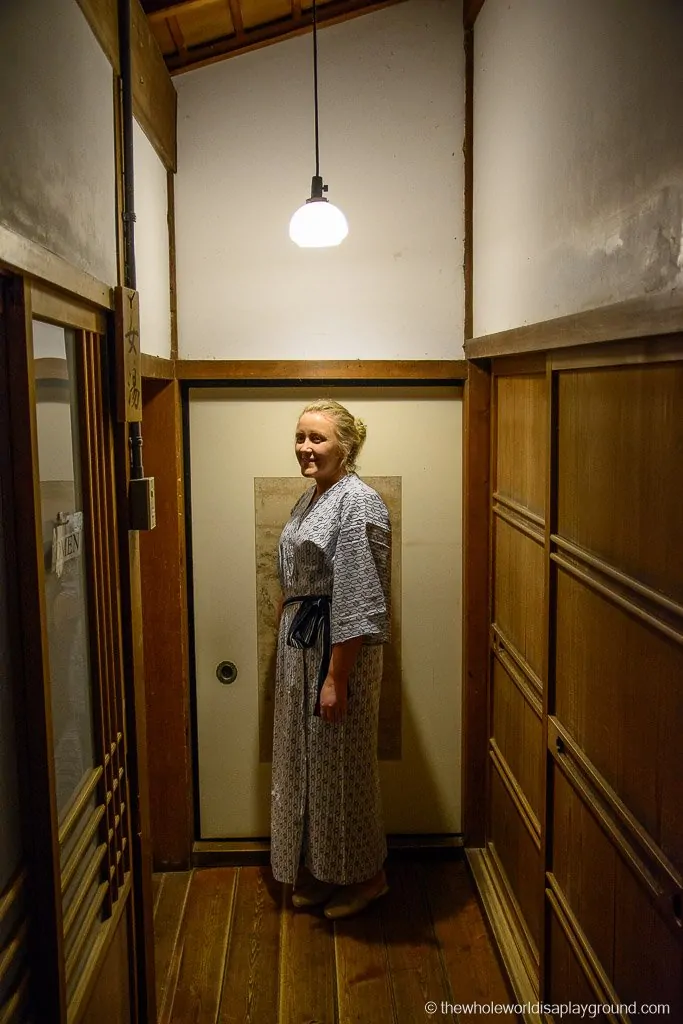 A 5am start meant we were able to pop over to Okunoin, the largest cemetery in Japan and the most sacred place in Koyasan. Okunoin is home to the mausoleum where Kobo Daishi, the founder of Japanese Shingon Buddishm, is believed to sit in eternal meditation. The Hall of Lanterns, a room filled with 10,000 eternally lit lanterns, was one of the amazing sights we've seen on our travels.
A silent and eerie dawn walk through Okunion: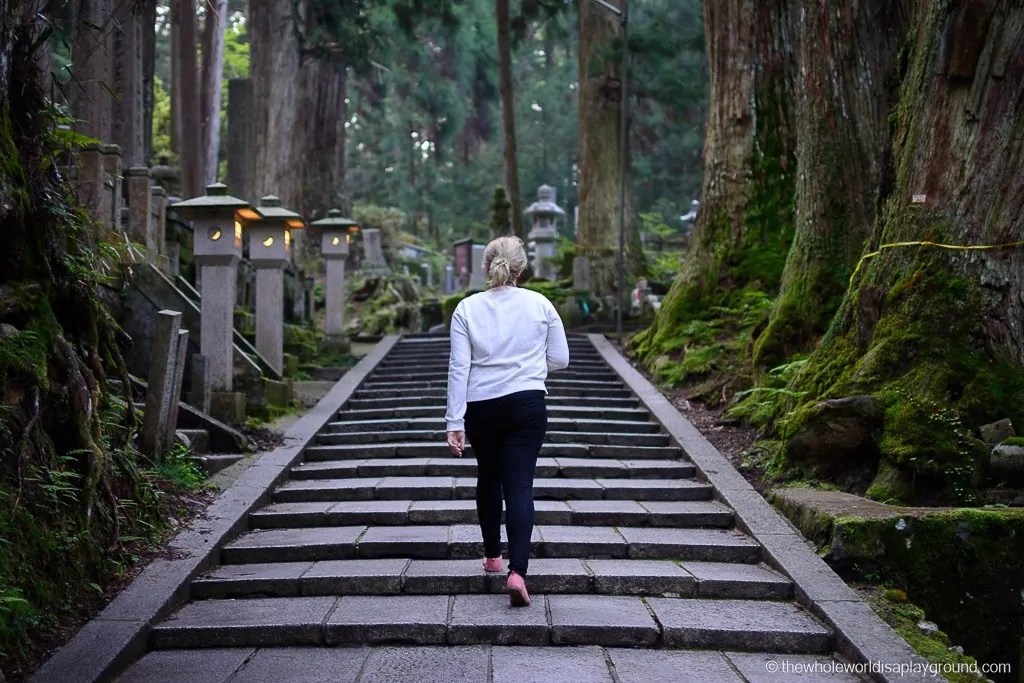 Some of the 200,000 tombstones in the cemetery: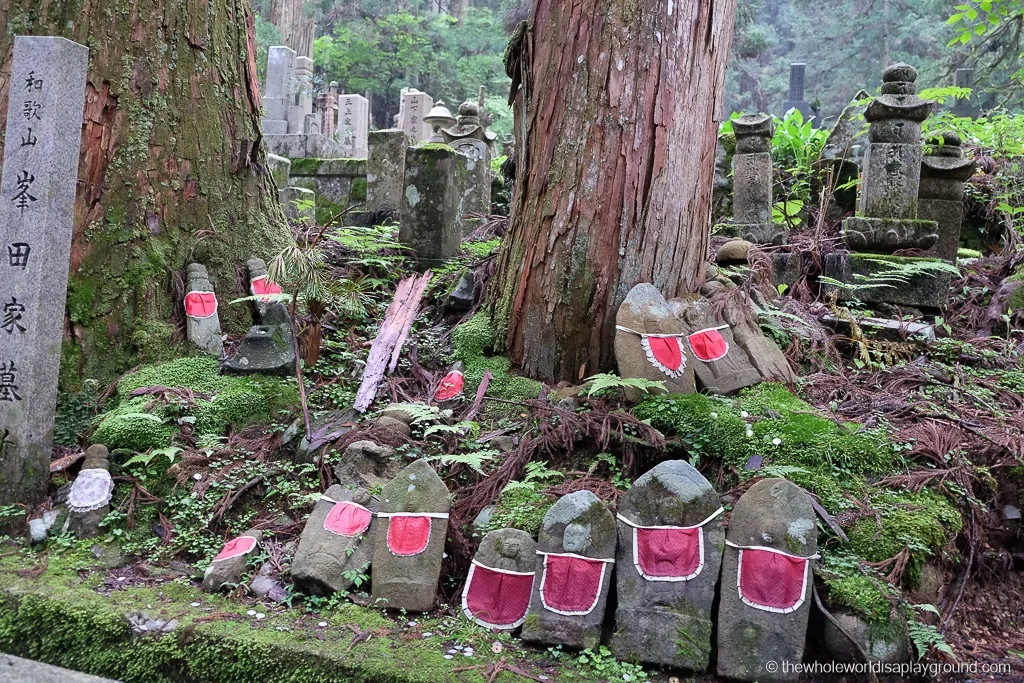 The Hall of Lanterns: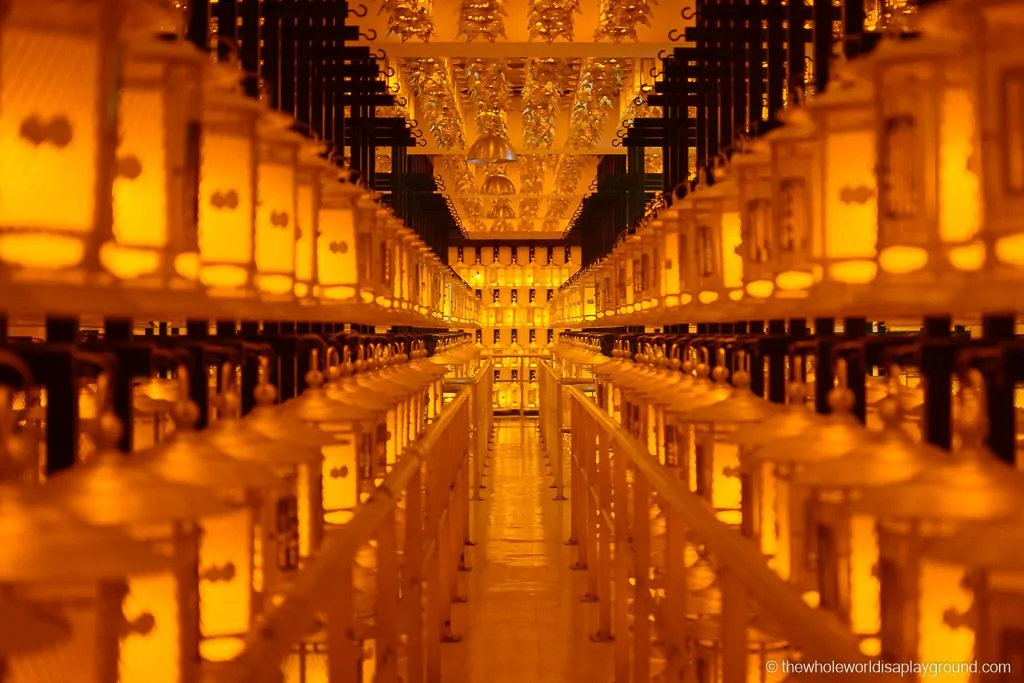 Hey Nara! Deer, beautiful deer!
We swapped the sacred Mount for the deer filled plains of Nara and this time it was the sights of the doe eyed, four legged variety that stole our hearts. Nara is also home to the Tōdai-ji, once one of Japan's Seven Great Temples, inside of which is the largest Buddha statue in Japan. Zipping through Nara on our electric bikes surrounded by incredible temples and adorable deer was easily one of our most fun evenings in Japan!
I know you only want me for my deer crackers!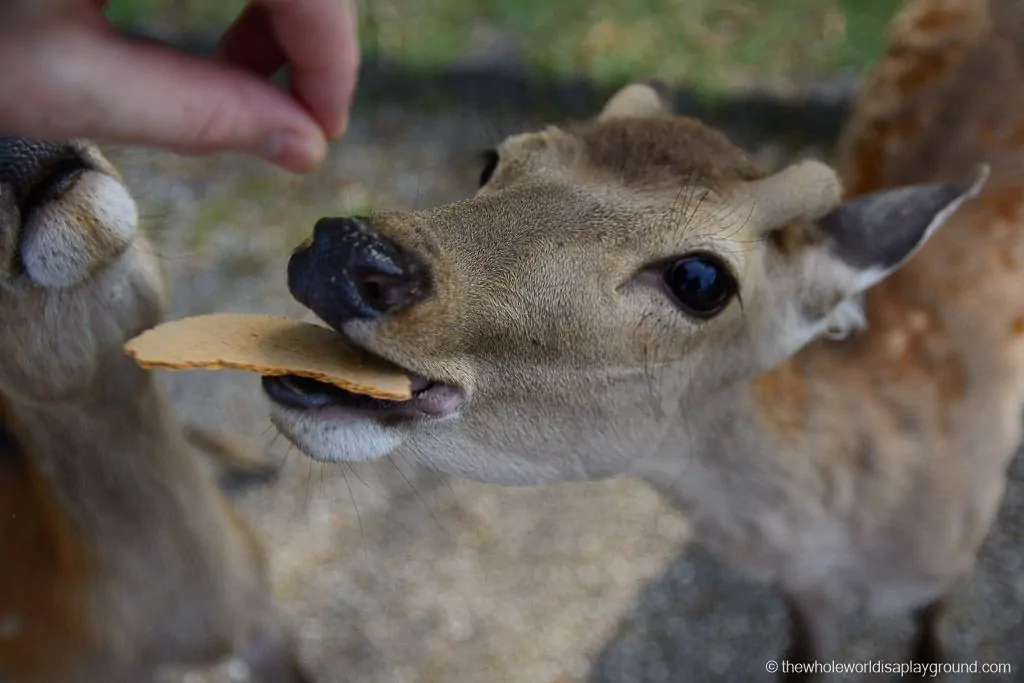 Don't get too close!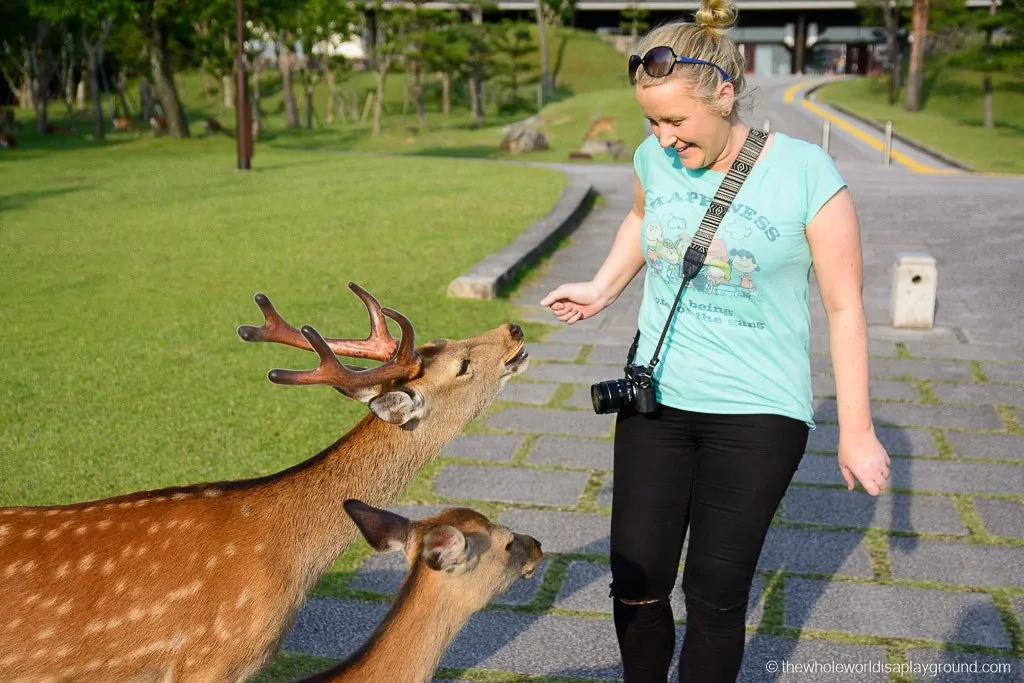 Abbey Road and the Beatles or Dave and the Nara Deer?!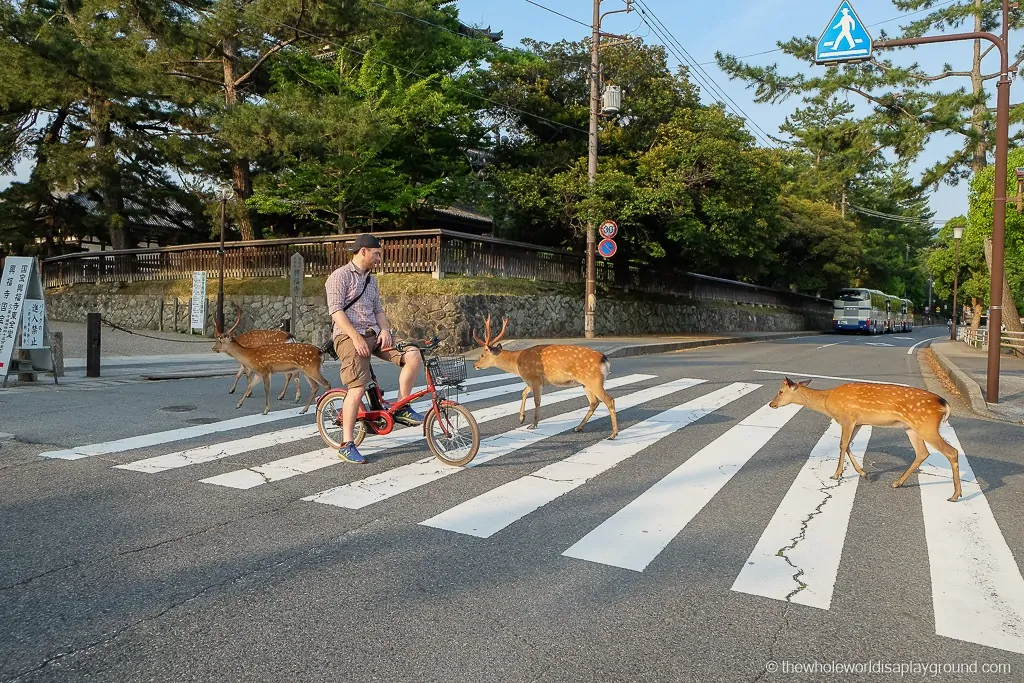 Takayama and a surprise visit to the Japanese Alps!
We said goodbye to Nara and made our way to the historic city of Takayama where we spent the night in a traditional roykan. The Japanese style rooms were such a treat with their woven-straw flooring and surprisingly comfortable futon bedding! With nakedness compulsory it took us a little while to work up the courage to make our first trip to a Japanese onsen but the draw of the glorious hot spring baths won us over and, once we got over the naked bit, it was incredibly relaxing and a lot of fun!
Our traditional Japanese room: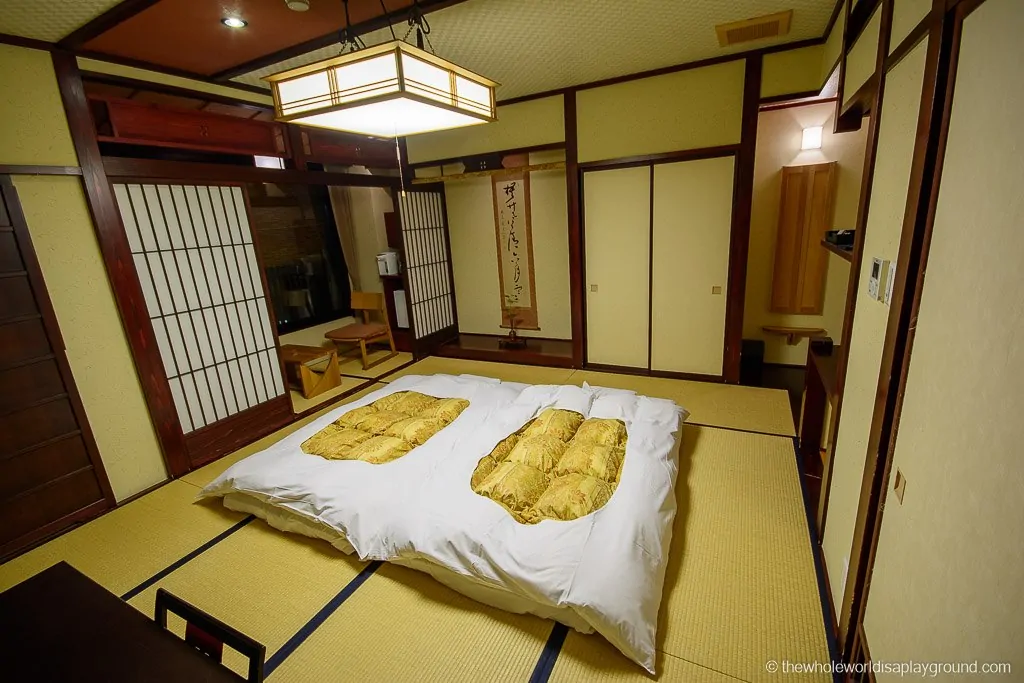 We saved some time to explore the pretty riverside town of Takayama and we checked out its charming old town where the narrow streets are lined with wooden merchants houses, the morning market and, despite our almost templed out state, some of the temples and shrines that surround the town. The area is famous for Hida beef, a rival to Kobe, and we indulged in some perfectly cooked Hida steaks during a night on the town. We can confirm they were INCREDIBLE!
Exploring Takayama: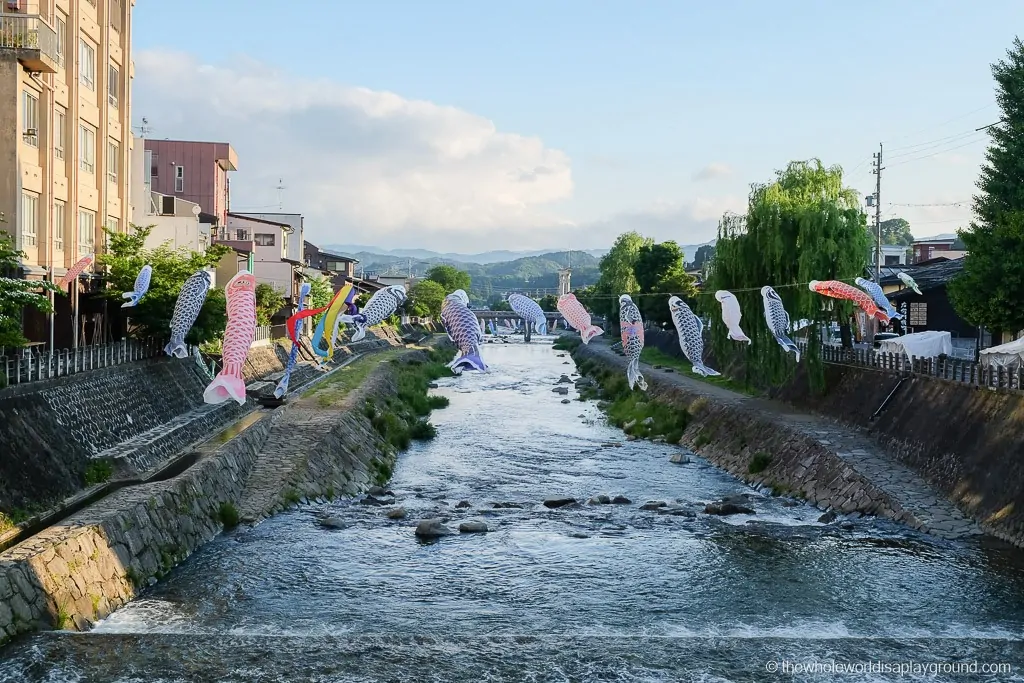 The best steak of our lives!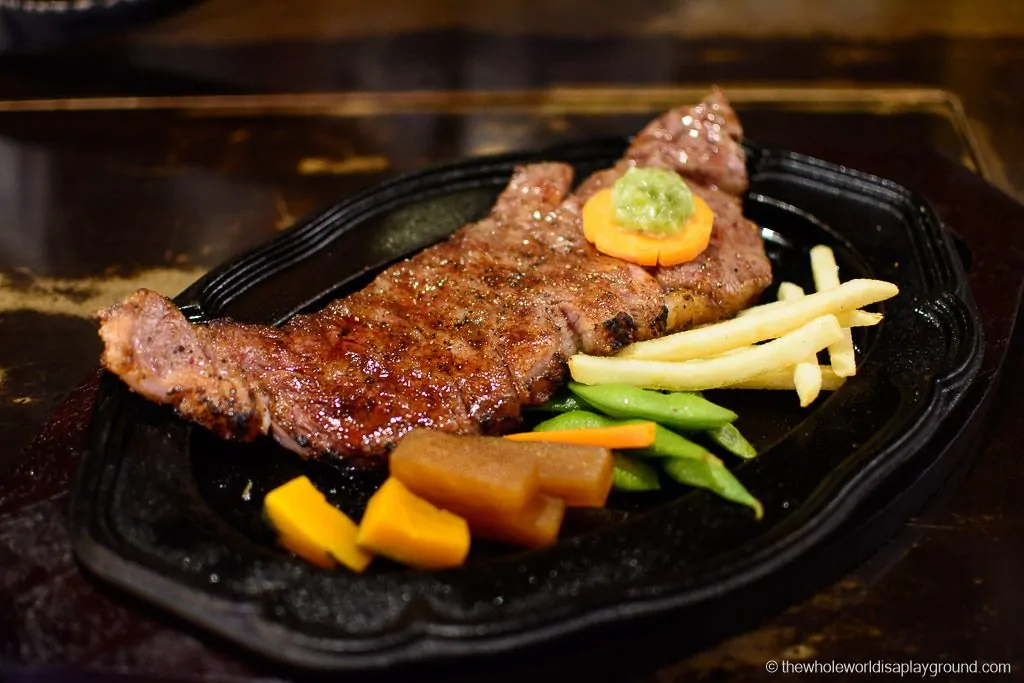 Shinhotaka
After discovering we were in the foothills of the Japanese Alps in Takayama we jumped at the opportunity to take a ride on the Shinhotaka Ropeway and grabbed the first bus to Shinhotaka in the hope of a panoramic view of the Northern Alps. The weather wasn't in the mood to cooperate and our cable car ride took us to the top of a cloud shrouded mountain. Still, the novelty of a double decker cable car and some stunning views of the Alps en route combined to save the day!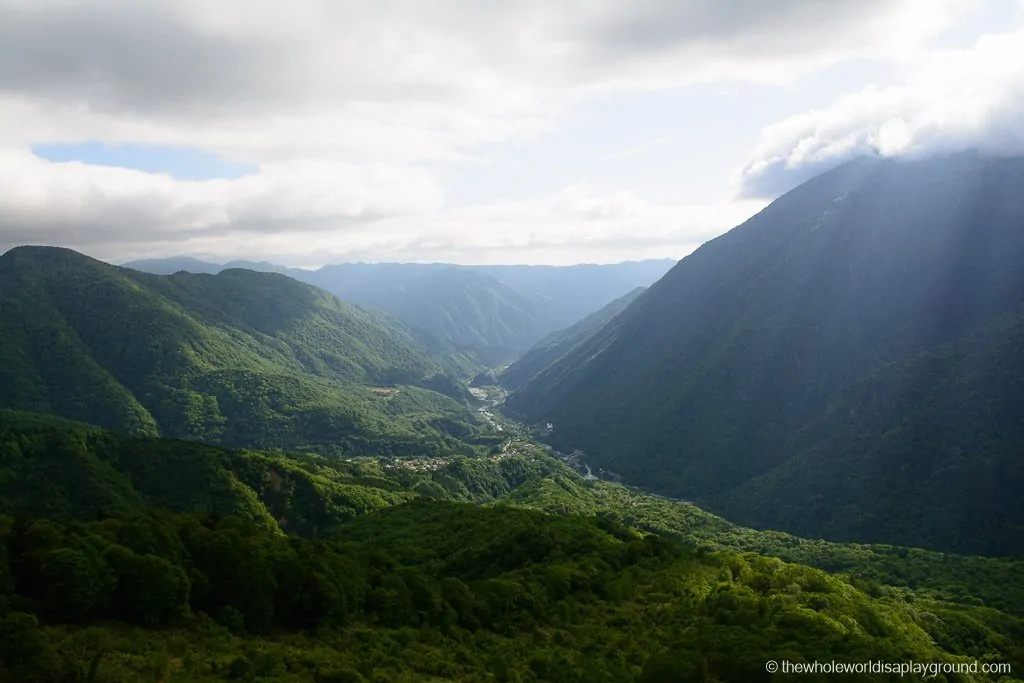 Shirakawa-go
As we left Takayama for Tokyo we decided a short detour was in order to visit Shirakawa-go, a small traditional village filled with rice fields and thatched roof farm houses. We were keen to see the UNESCO village where the traditional gassho-zukuri style buildings, some more than 200 years old, stand. It was like taking a step back in time and we loved the quiet alpine village where the building shape represents two hands joined in prayer.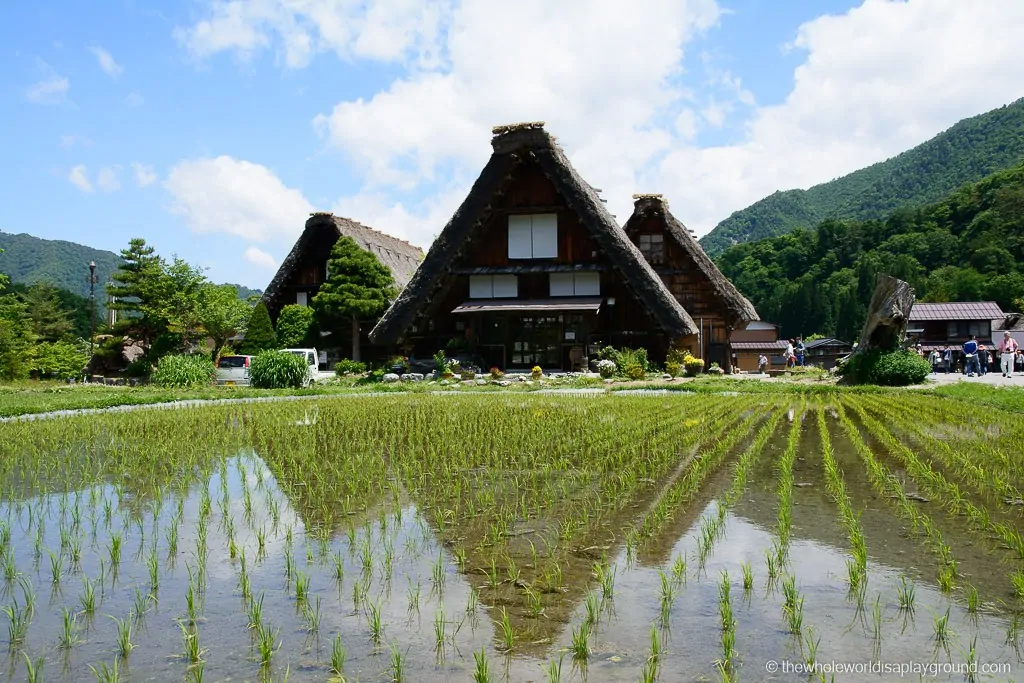 Admiring the village: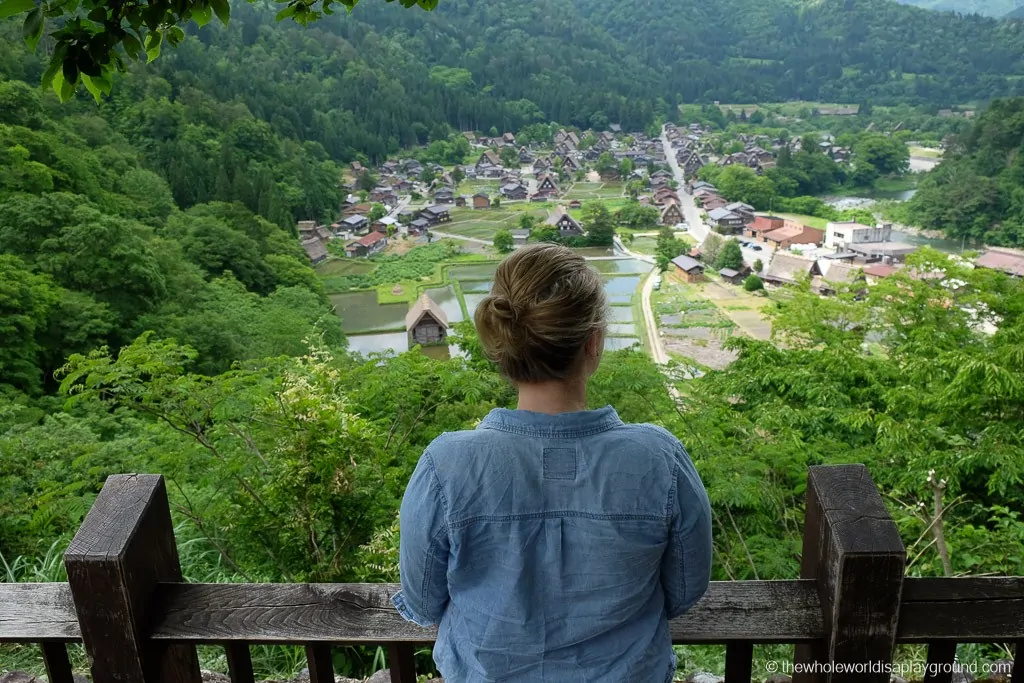 After an epic week exploring Japan it was time to make our way to the neon lights and skyscrapers of Tokyo. Follow us for part 2 of our Japan adventure: Tokyo calling!
Our Tokyo carriage awaits!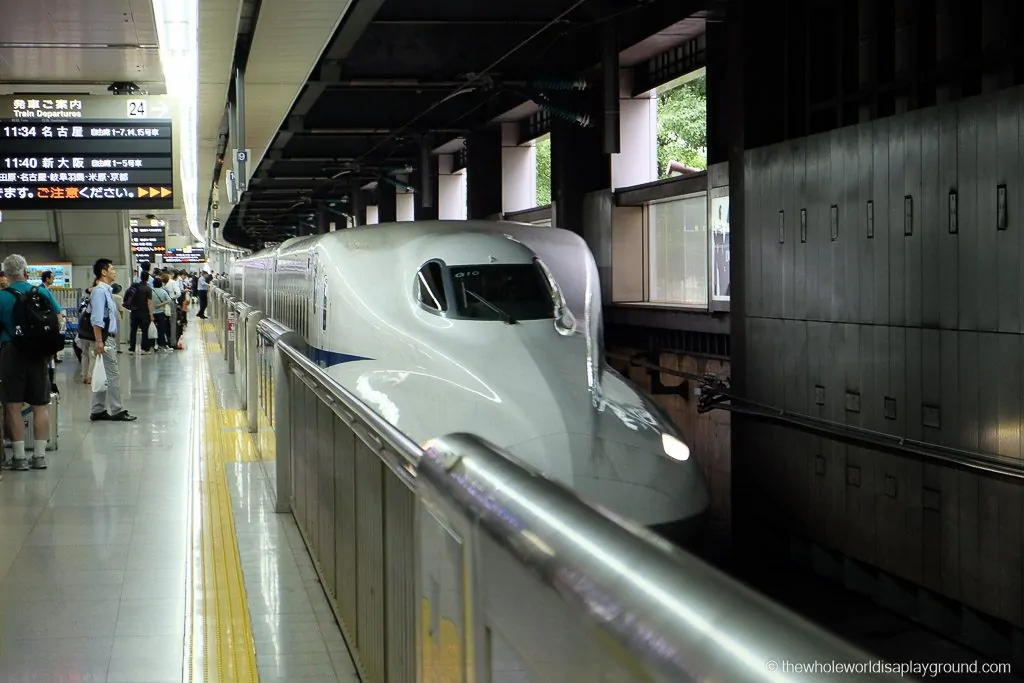 Getting to Japan
We flew from Manchester to Tokyo return with KLM who had awesome fares during their Dream Deals sale where return flights to Tokyo started at just over £400. Our connection in Amsterdam was quick and seamless and we were huge fans of the new comfortable seats, friendly crew and the Japanese food on board our flights to and from Tokyo.
We were spoiled for choice with an amazing list of KLM destinations across the globe. To say we were like kids in a sweet shop would be a pretty accurate description! Check out the fares and destinations available on the KLM website!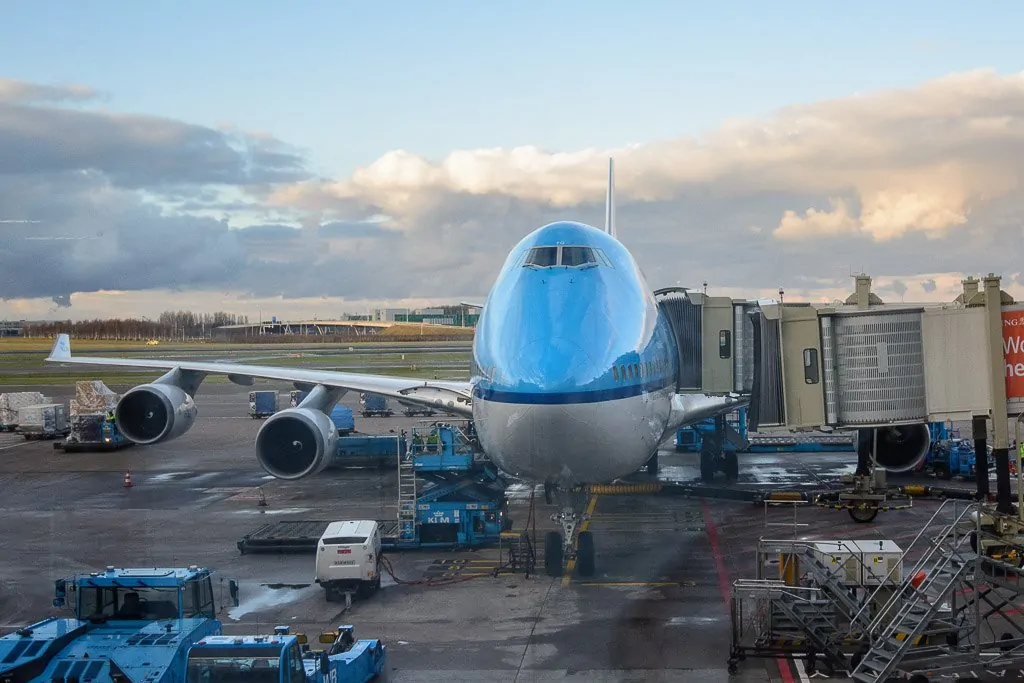 Travel Guides
Here are some of the best travel guides for planning your Japan trip. We personally used the Lonely Planet Japan series for our trip planning. Click on the images below to buy yours now!
Pin for later!