Ireland is home to two UNESCO World Heritage Sites, Brú na Bóinne and Skellig Michael, both inscribed in the 1990's. Given that we're from Ireland and obsessed with UNESCO World Heritage Sites we've obviously been to both of the the UNESCO sites!
The 2 UNESCO World Heritage sites in Ireland

The UNESCO World Heritage Sites in Ireland and the year they were inscribed are:
Brú na Bóinne (1993)

Skellig Michael (1996)
Hover over the map for the names of the sites:
UNESCO Ireland
1 | Brú na Bóinne (1993)
The UNESCO World Heritage Site of Brú na Bóinne, 'the palace of the Boyne', in County Meath is a complex of Neolithic chamber tombs and standing stones which were built some 5,000 years ago, making them older than the pyramids. The passage tombs Newgrange, Knowth and Dowth show an understanding of science and astronomy and contain the largest collection of megalithic art in Western Eruope. Each year on the winter solstice in December the passage tomb at Newgrange aligns with the rising sun which spills morning light into the central tomb.
Brú na Bóinne is easily reached as a day trip from Dublin: when visiting Newgrange make sure to check out the other passage tombs of Knowth and Dowth which are less well known.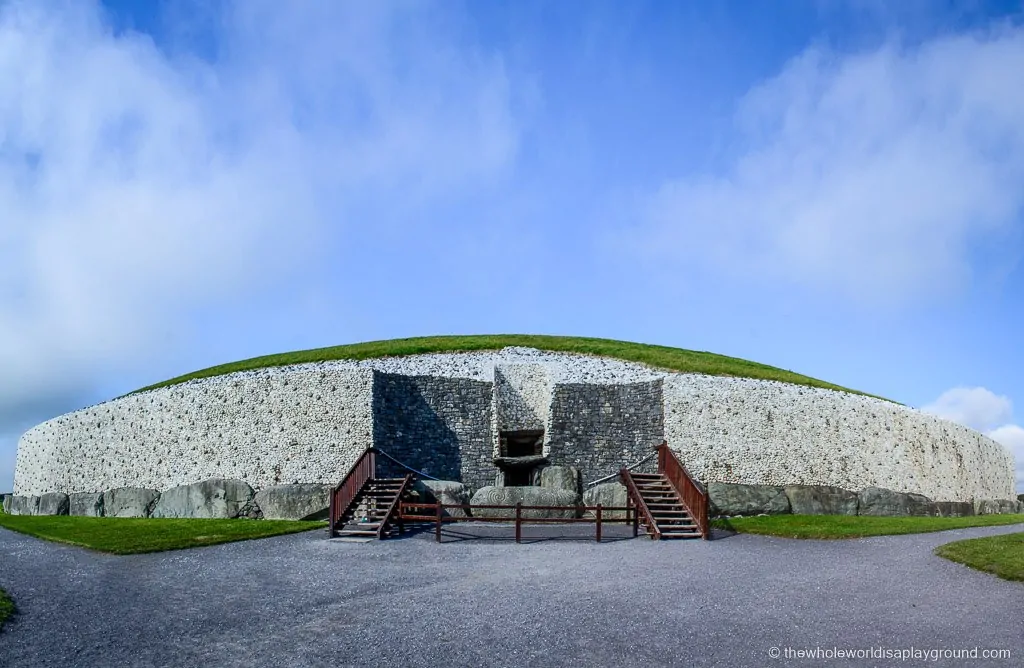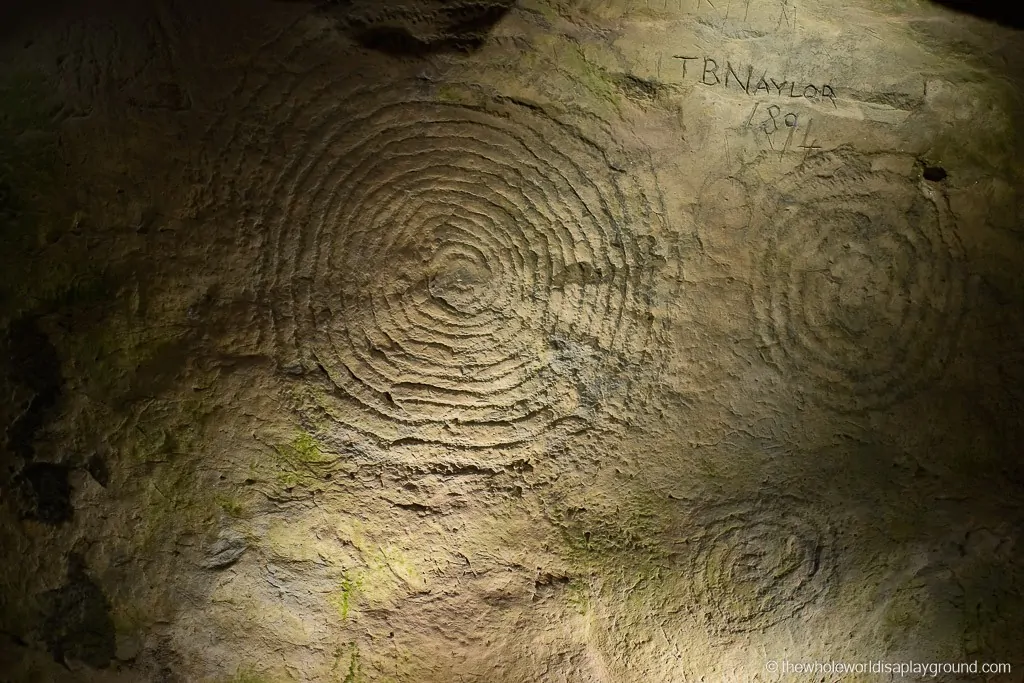 2 | Skellig Michael (1996)
Skellig Michael is one of the most beautiful and unique UNESCO World Heritage Sites we've visited. Located off the coast of Co. Kerry in southwest Ireland and accessed by small boat, Skellig Michael is the biggest of the Skellig Rocks, two towering sea crags rising from the Atlantic Ocean. The island was home to a small group of monks keen to distance themselves from civilisation and a Gaelic Christian monastery operated for over 600 years from the 7th century. The iconic island rock, jutting out of the Atlantic ocean is visible from the mainland and the beehive huts which formed part of the monastery are still intact on top of the island.
Skellig Michael has been growing in popularity due to its feature in the recent Star Wars movies: you can see it in the final scene of Star Wars: The Force Awakens.
Check out our guide on how to visit Skellig Michael here