After an amazing few days exploring Hue, driving the Hai Van Pass and celebrating the Lantern Festival in Hoi An we were in Da Nang airport ready to make the short trip back to Ho Chi Minh. Our Vietnam Airlines Business Class tickets allowed us access to the Vietnam Airlines Da Nang lounge and we settled down for some pre flight rest and relaxation before our travels began!
Vietnam Airlines Lounge
After a quick check in at the business class counter, we made our way to the lounge. The Vietnam Airlines Lounge in Da Nang is, similar to its Ho Chi Minh counterpart, relatively low key and mainly consists of a L shaped room filled with rows of armchairs. A food counter and a small business center complete the setup. The lounge decor is in the same style as the Ho Chi MInh lounge and the set up is a little aged.
Business Class and Sky Priority check in: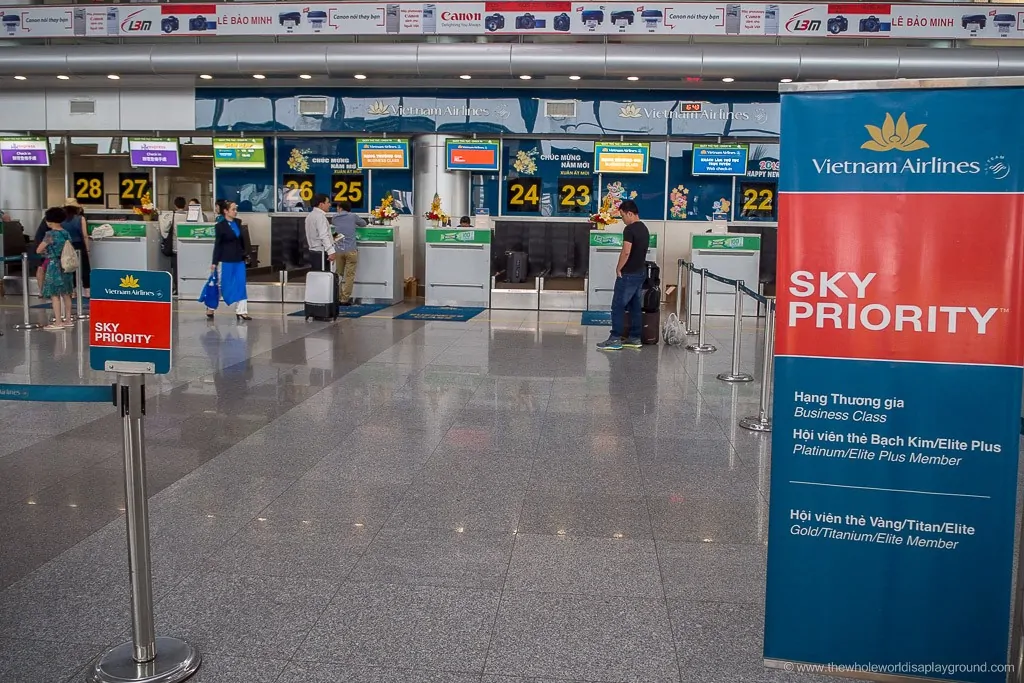 The lounge: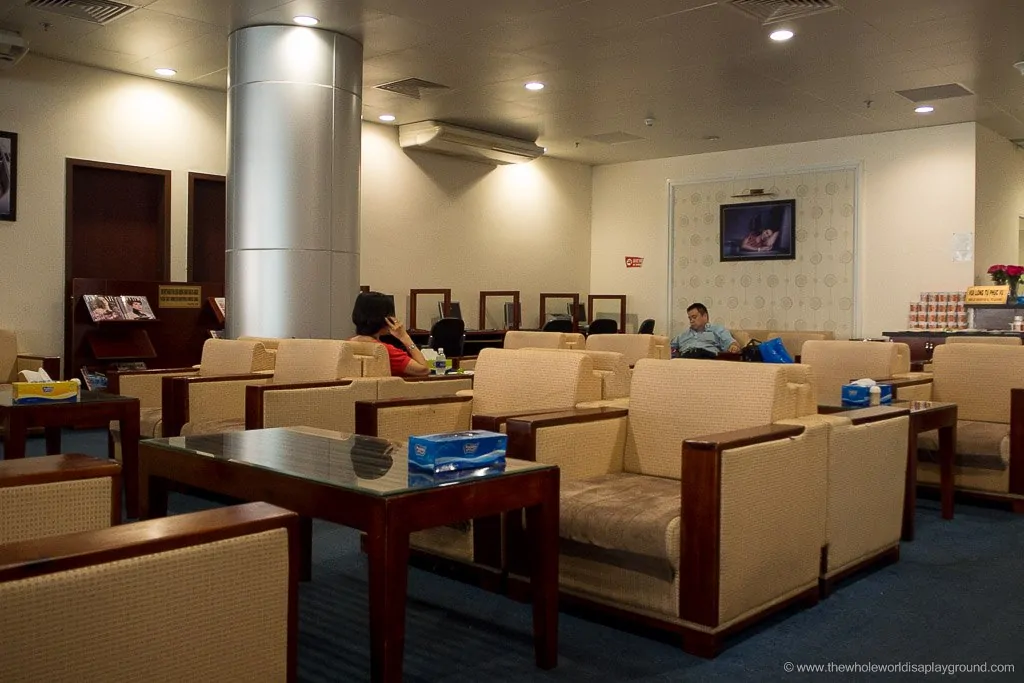 Priority Pass Lounges
A Priority Pass membership allows you to access Priority Pass lounges whoever you fly with no matter your class of travel. Anyone who flies regularly should seriously consider joining Priority Pass as their lounges significantly improve the travel experience. We love the app which allows you to check in at each lounge and overall the quality and availability of lounges around the world are very good. We've personally used Priority Pass for the past few years and highly recommend it.
There are three options available, standard, standard Plus and Prestige. We recommend the Prestige pass for frequent travellers (it's the one we use!) which offers unlimited visits throughout the year.
Click here to get your Priority Pass now!
Food and Drinks
Some hot snacks, cold meats, boiled eggs and basic packaged and add water food options are available from two food tables on the peripheral of the lounge. On the day we visited the options included a pasta dish and a soup as well as sliced bread and, I have to note, the food didn't look particularly appetizing!
Facilities
Wi-fi is available throughout the lounge and there is a small business center with a bank of desktop computers and printing facilities.
The business center: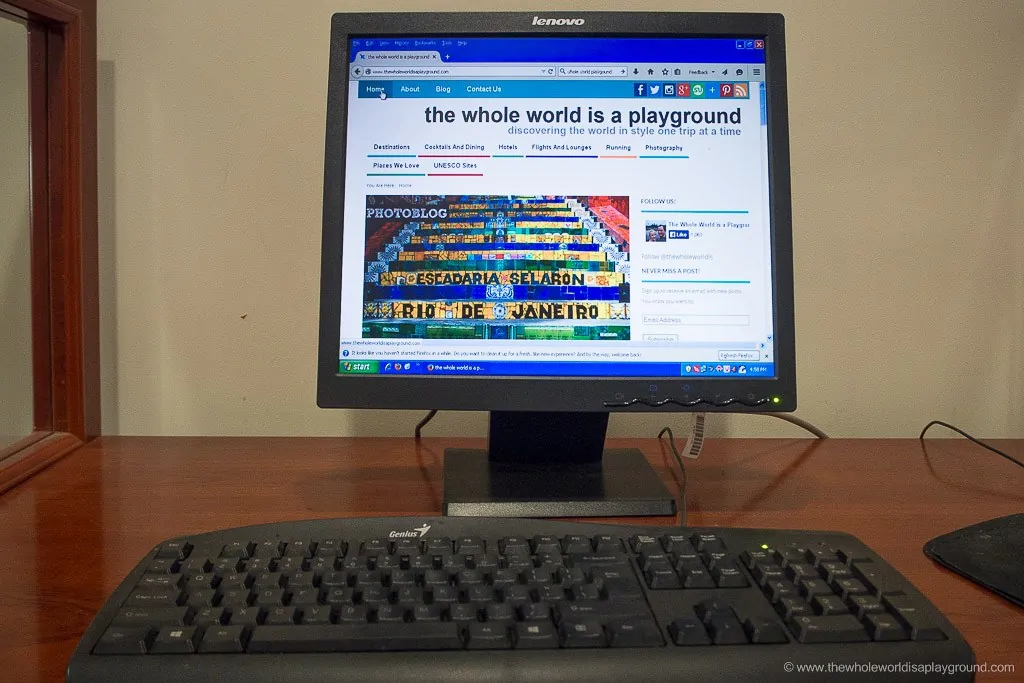 Overall
While it's always great to have a lounge to hang out in pre boarding the Vietnam Airlines Da Nang Business Class Lounge is a fairy basic offering. The decor is tired and worn and in need of a face lift. The food offerings are basic and slightly lacking in physical appeal although the range of options are in line with what we'd expect from a domestic lounge offering. Still, it's a nice escape from the madness of the airport outside its doors!