Austin is quirky, vibrant, and full to the brim of cute and colorful Instagram shots just waiting to be captured!
We've put together this list of our favorite Instagram worthy spots in Austin to help you find some of the most photogenic and Instagrammable locations. From the colorful street art to the incredible parks, pools and skyscrapers we hope you have as much fun as we did visiting some of the best Instagram spots in Austin!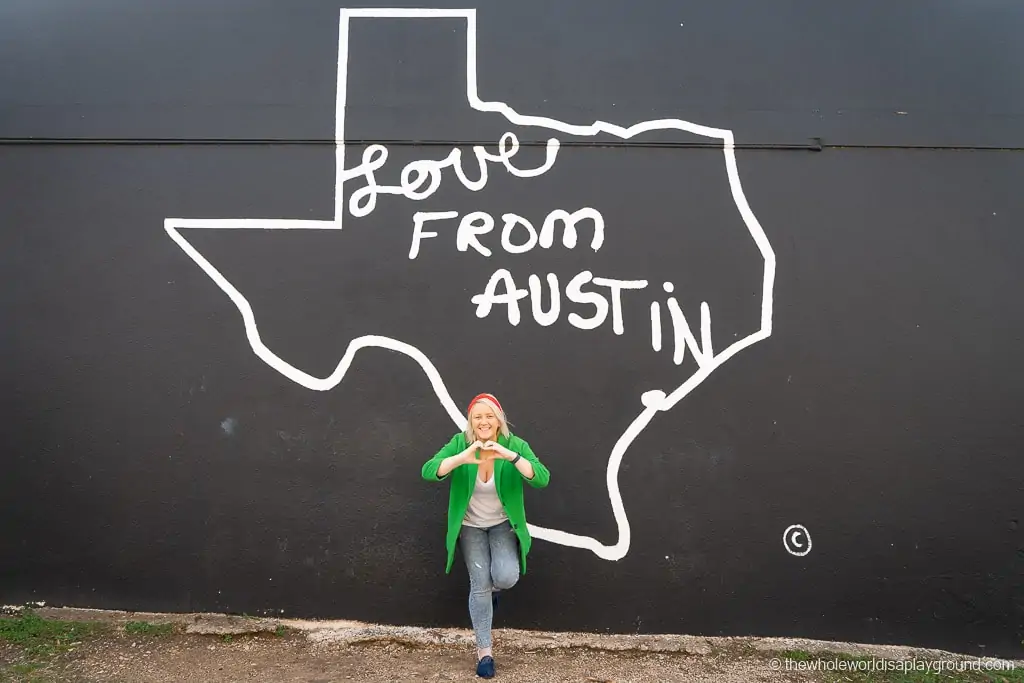 21 Best Instagram Spots in Austin
From the colorful murals to the panoramic viewpoints, these are our 20 favorite Instagram locations in Austin, Texas:
1 | Greetings from Austin
Greeting from Austin is one of the longest-standing murals in the city. It was created in 1998 and restored in 2013. Designed to resemble a vintage postcard, the mural features some of the city's best-known landmarks including the Texas State Capitol.
Best Instagram spots in Austin tip: Due to its popularity, the mural usually attracts crowds at weekends so there may be a queue for photos!
Location: 1720 S 1st St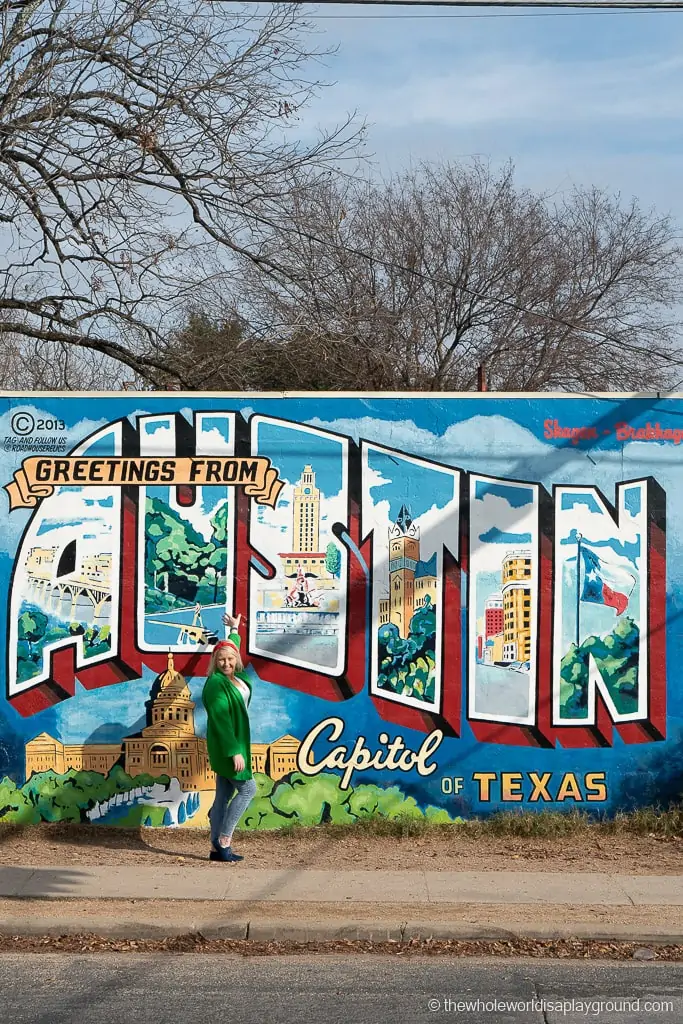 2 | Tau Ceti
One of our Austin Instagram favorites! The towering Tau Ceti mural is a trio of huge rainbow-colored triangles and is named after a star in the Cetus constellation.
Best Instagram spots in Austin tip: There are two good angles for capturing the mural: from directly underneath using a wide angle lens or from directly across the intersection on the north west corner.
Location: Brazos and Second streets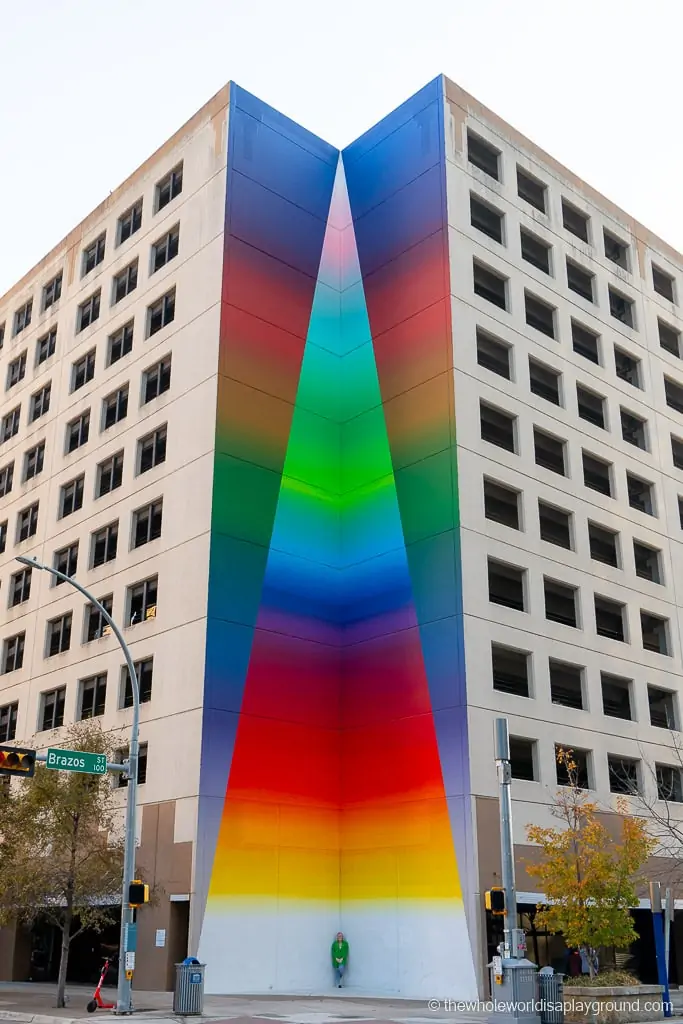 3 | Austin Motel
Stop for an Instagram shot under the iconic Austin Motel neon street sign in the South Congress neighborhood. The retro and kitsch motel first opened its doors in 1938 and the neon sign has towered over the sidewalk ever since.
Location: 1220 S Congress Ave, Austin, TX 78704, United States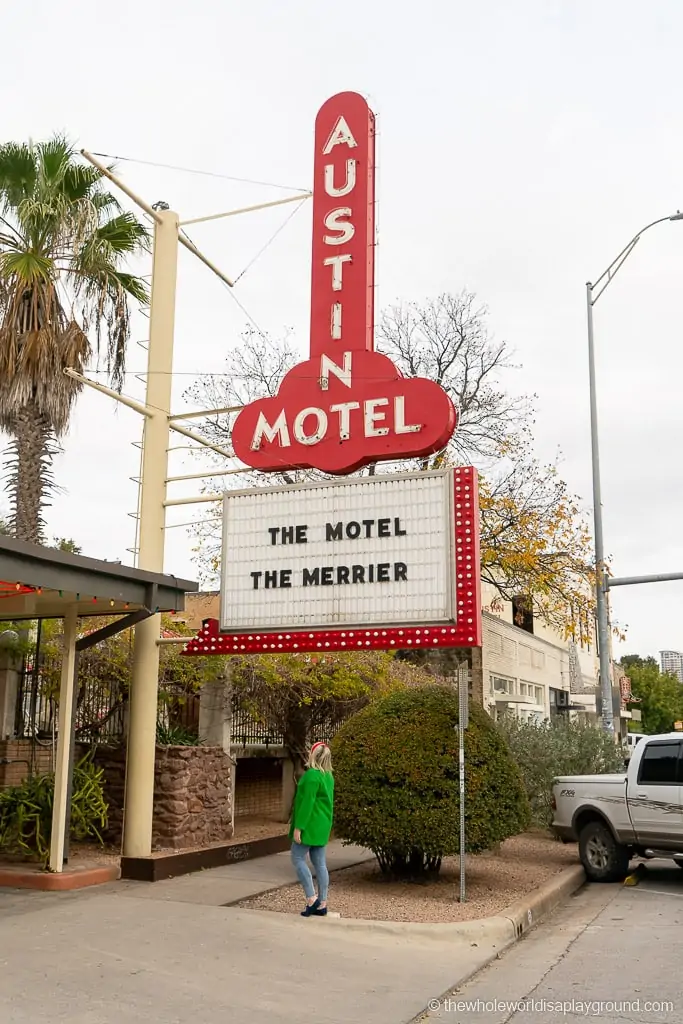 4 | You're my butter half
The You're my Butter Half mural is one of the cutest murals in the city. It's lighthearted, fun, and a great place for a couple's selfie!
Best Instagram spots in Austin tip: The mural is located a little out of town in a quiet neighborhood so you'll likely need a car to get to it.
Location: 2000 E Martin Luther King Jr Blvd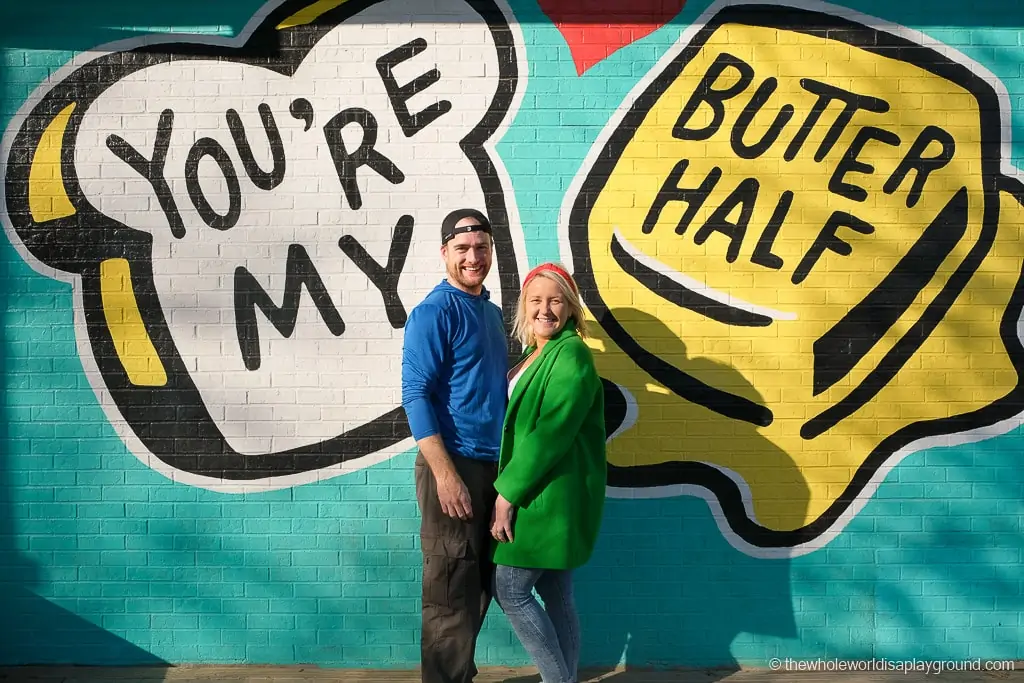 5 | Hamilton pool
Set in a beautiful nature reserve, the Hamilton Pool Preserve is a historic and stunning swimming hole in Austin. The emerald green swimming pool is a 0.25km hike from the parking lot and, at times, a 50-foot waterfall plunges into the pool.
Austin Instagram spots tip: Reservations are required to hike the trails at the Hamilton Pools. As of November 2021 it is not possible to swim for the foreseaable future due to falling rocks. If you are set on swimming in the pool then make sure to check the swim status prior to reserving tickets.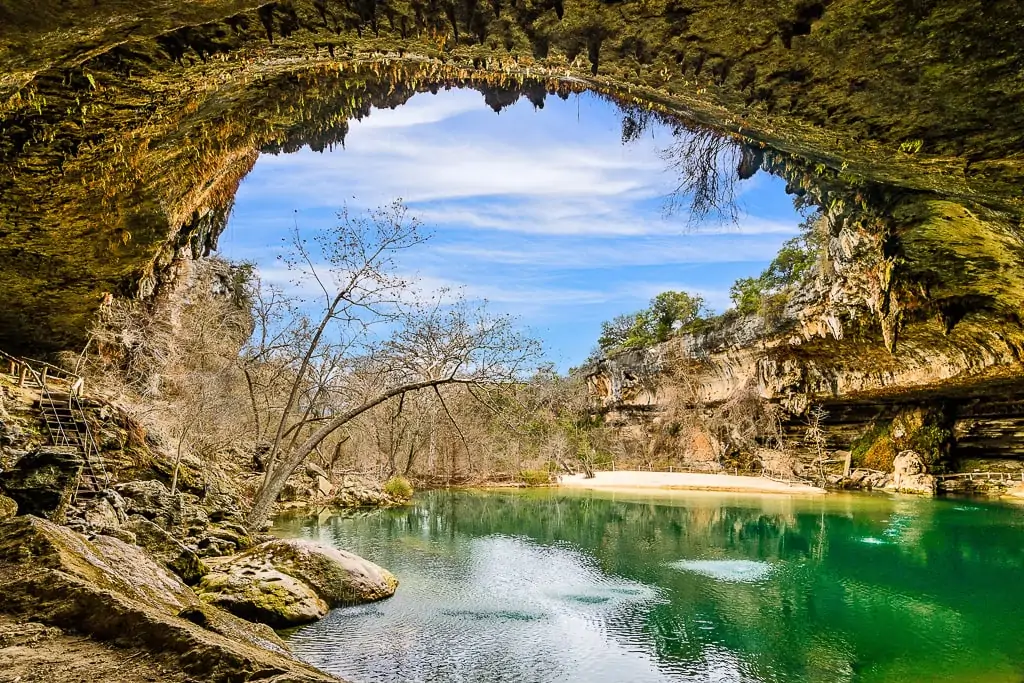 6 | I love you so much
'I Love You So Much' is a really popular mural located on the side of Jo's Coffee shop on South Congress Avenue. There's a cute back story to the mural: it is rumored to have been created as a peace offering following an argument between the couple who own Jo's Coffee!
Location: Wall of Jo's Coffee, 1300 S Congress Ave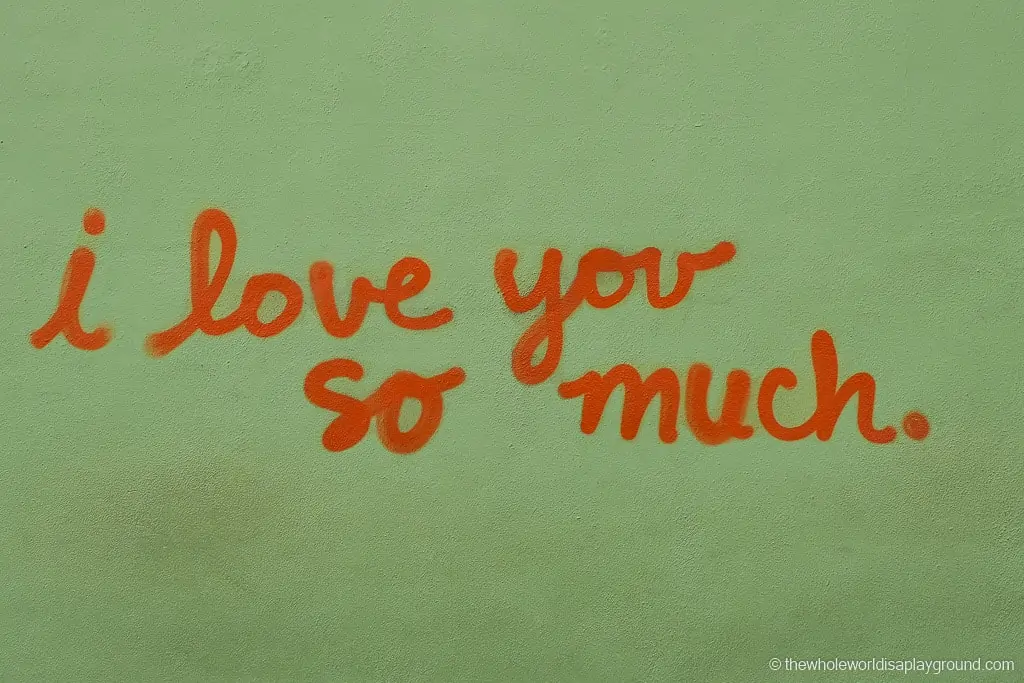 7 | Blanton Museum of Art
Located at the University of Texas in Austin, the Blanton Museum of Art is one of the largest university art museums in the United States. Housing some incredible permanent and temporary exhibitions a visit to the museum of one of the best things to do in Austin.
Photo Credit: Artist-designed building with installation of colored glass windows, black and white marble panels, and redwood totem.©Ellsworth Kelly Foundation Photo courtesy Blanton Museum of Art, The University of Texas at Austin
The Blanton Museum of Art also has some spectacular Instagram spots. One of the museum highlights, 'Austin' by Ellesworth Kelly, is our favorite: the artist gifted the building design to the museum and now stands as his legacy. The long stone staircase surrounded by a Teresita Fernandez art installation is another highlight.
Location: 200 E Martin Luther King Jr Blvd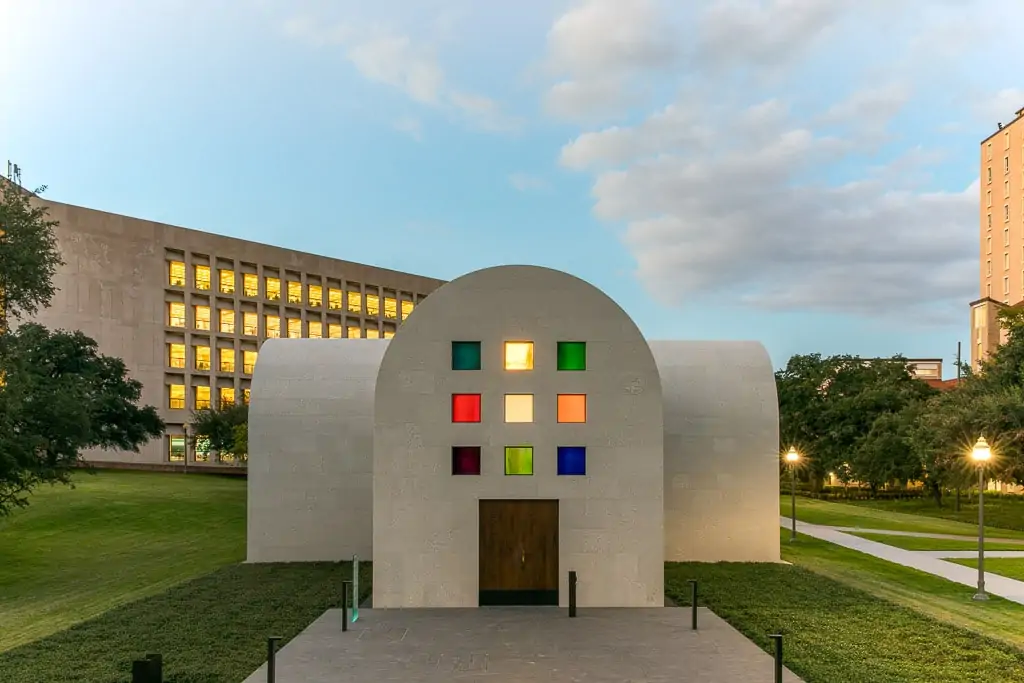 Photo Credit: Artist-designed building with installation of colored glass windows, black and white marble panels, and redwood totem.©Ellsworth Kelly Foundation Photo courtesy Blanton Museum of Art, The University of Texas at Austin
8 | Love from Austin
In the outline of Texas state, this monochrome mural is located on the site of the Prima Dora store on South Congress. Make sure to pop into the store itself as it's packed full of colorful, quirky trinkets and souvenirs from local artists.
Location: Wall of Prima Dora: 1912 S Congress Ave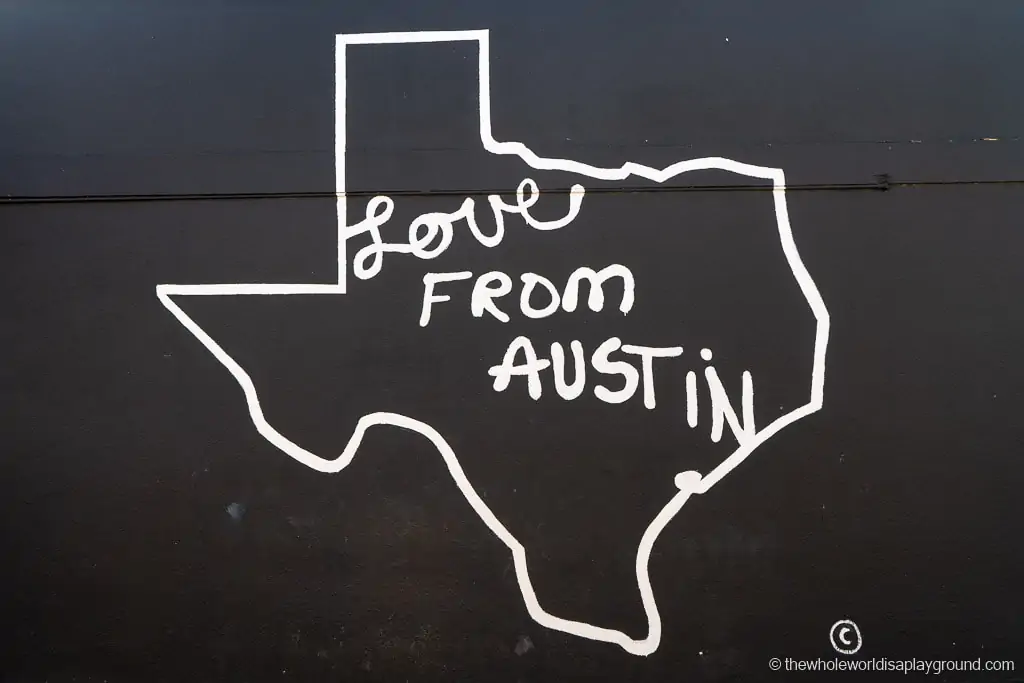 9 | Cute Nail Studio
The most colorful nail studio in Austin, Cute Nail Studio is a self-described 'mermaid-owned, anarcho-socialist feminist soft pastel LGBTQIA+ rainbow cult'. The exterior of the nail studio, a pastel rainbow explosion, is one of the cutest Instagram locations in Austin.
Location: 1211 E 7th St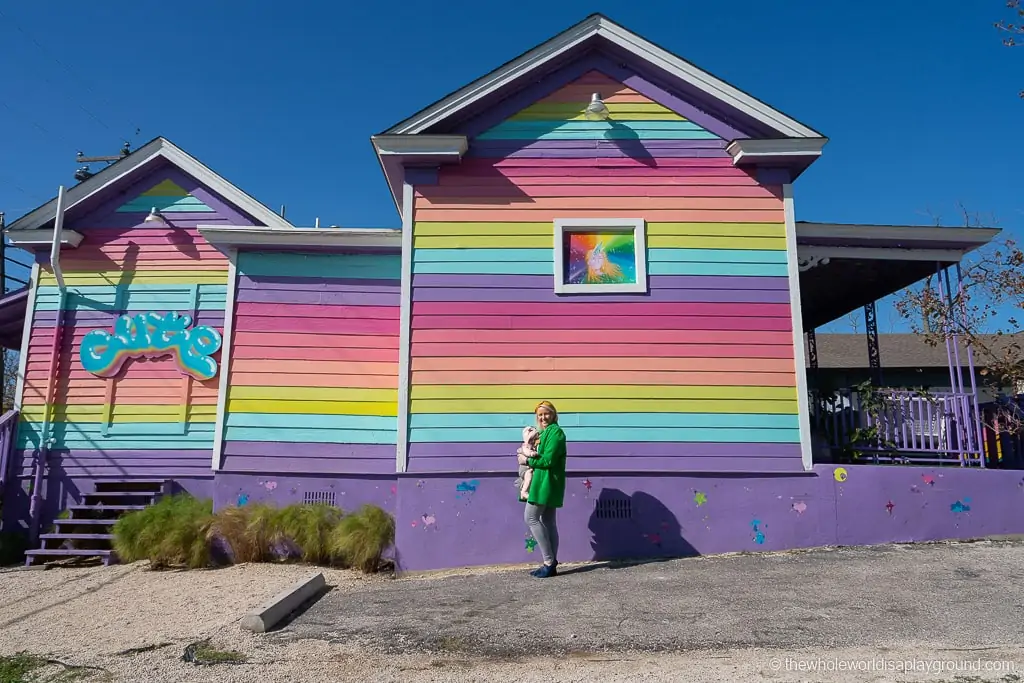 10 | Before I Die
Add your own spin to one of Austin's murals. Before I die is an ever-changing bucket list of things people want to do before they die. This was the most fun of all the murals in Austin as it's interactive! Grab a piece of chalk and add your before I die bucket list adventures!
Location: 206 E Elizabeth St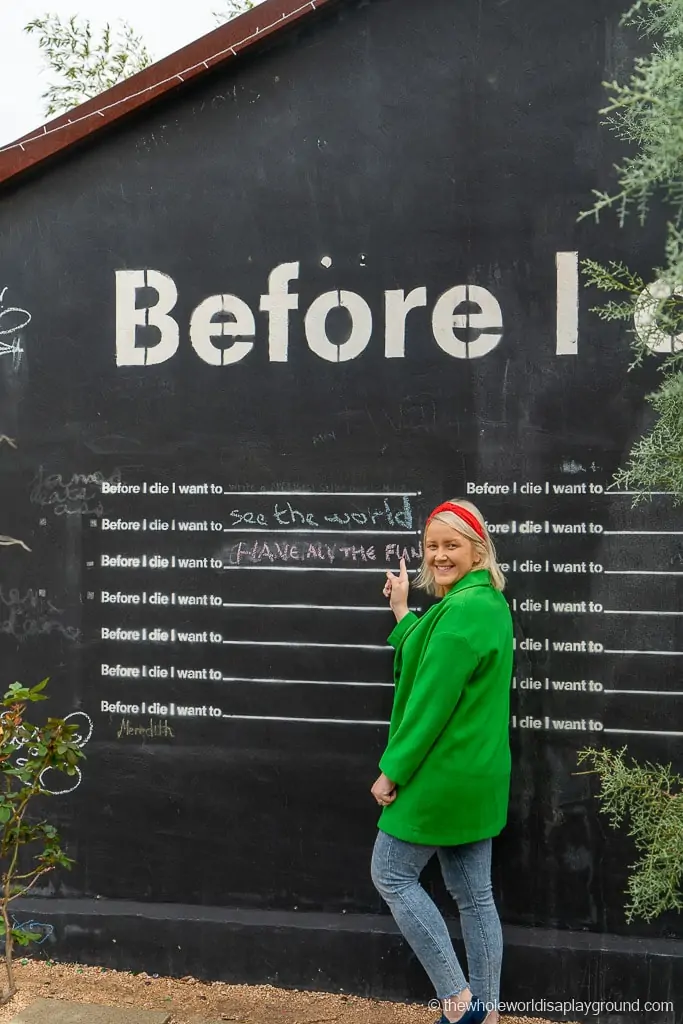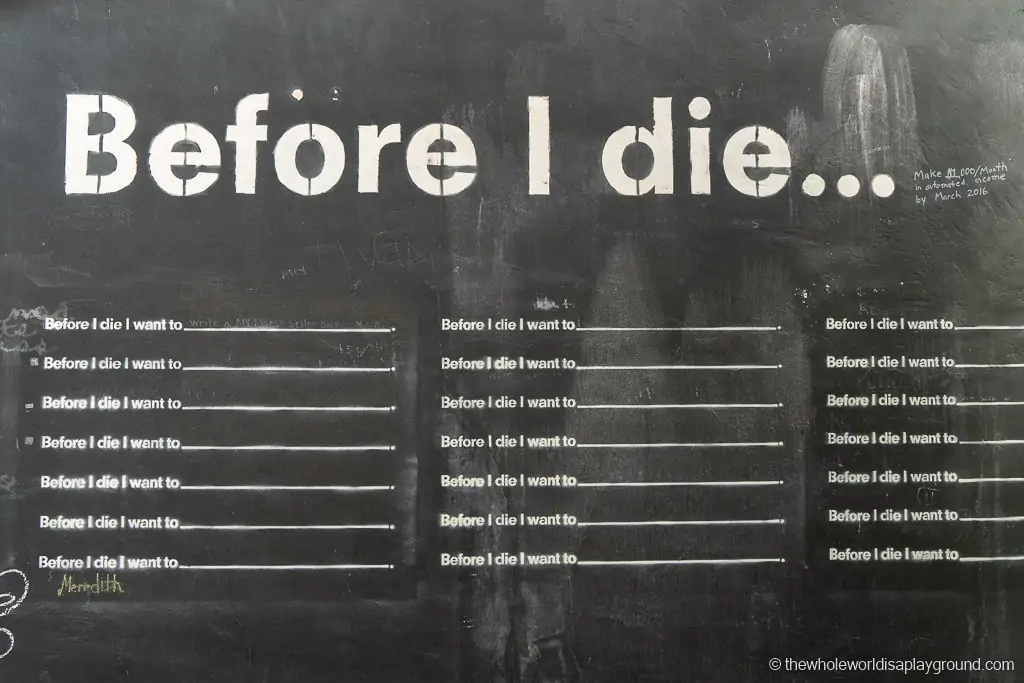 11 | Don't Mess With Texas
One of the most colorful and iconic Austin murals, make sure to get a photo at the Don't Mess With Texas mural at 6th Street and the I35 frontage road. The mural is a tribute to Texas as the music capital of the world and welcomes visitors to Austin's 6th street entertainment district.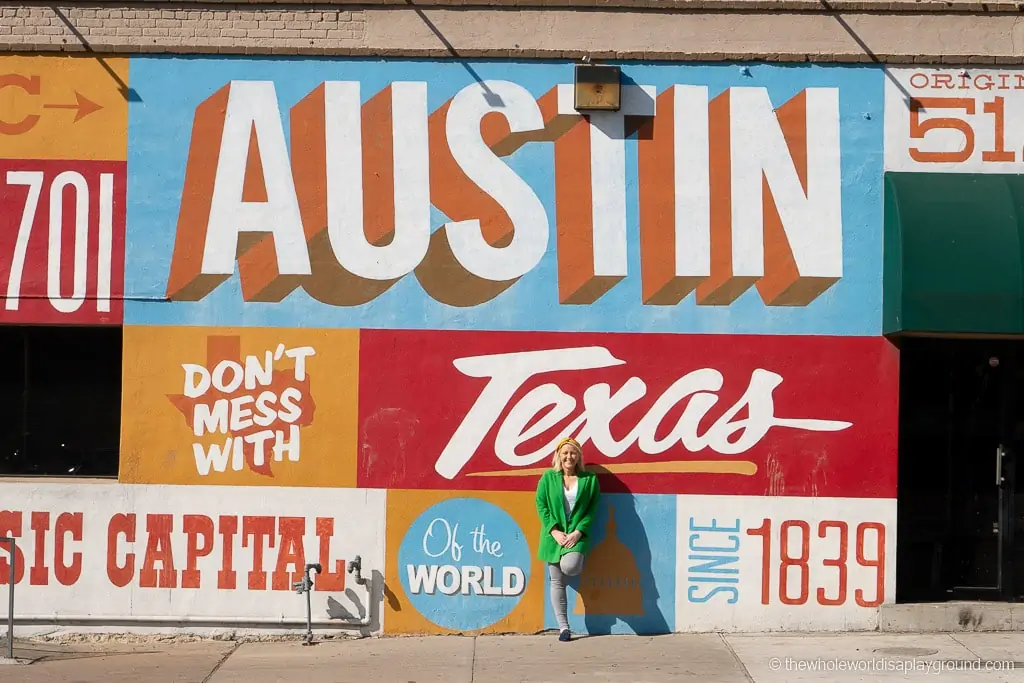 Best Murals in Austin tip: You'll probably need to take a photo from across the street if you want to get the whole mural in shot but be careful: the mural faces onto the slip road of the I35 – make take care not to step off the sidewalk as vehicles pass at speed!
Location: 6th Street and I-35 frontage road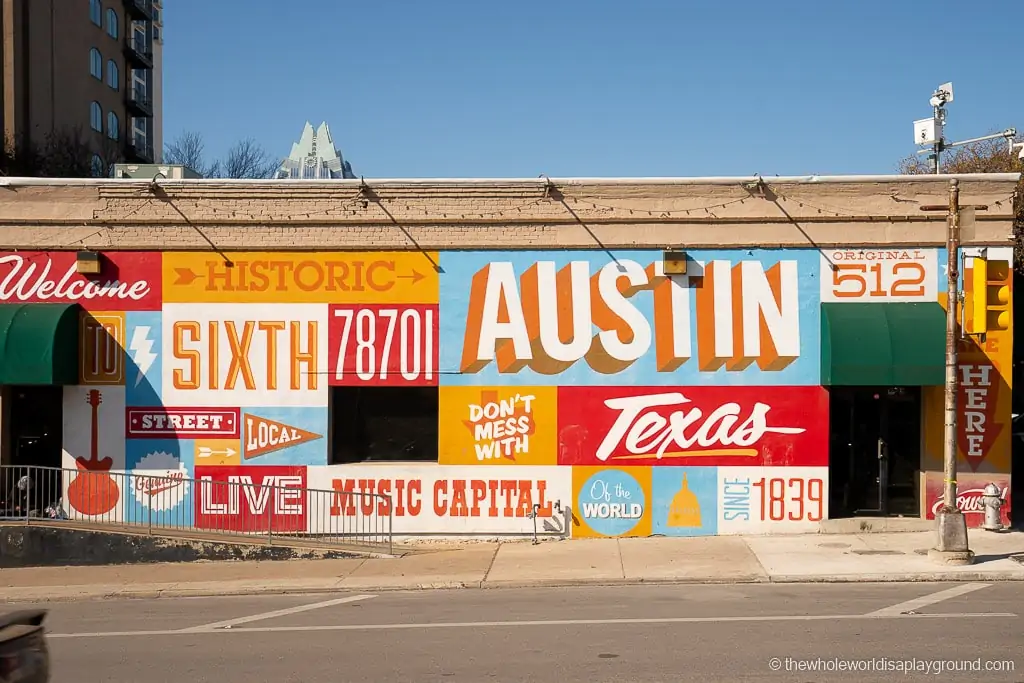 12 | Texas capitol
Described as one of the nation's most distinguished state capitols, the Texas Capitol offers some stunning photo opportunities.
Austin Instagram tips: the Texas Capitol can be explored via self guided or free guided tours with photography permitted.
Location: 1100 Congress Ave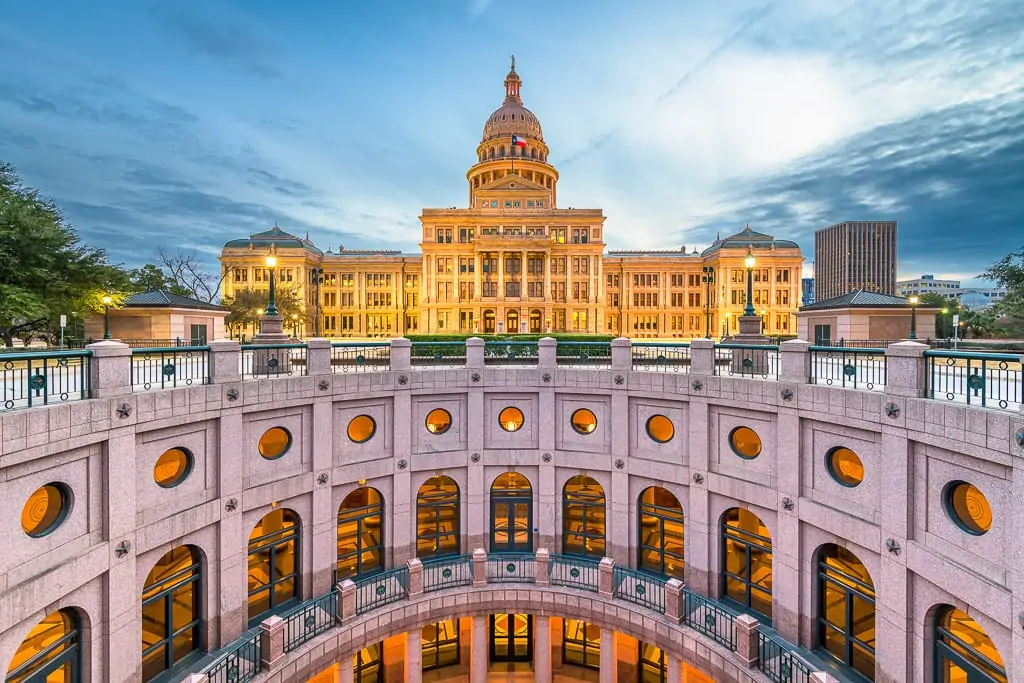 13 | SOCO
South of Congress, or SOCO, is one of the best-known areas of Austin and is a hub of independent shops and culture. It's no surprise that the area is packed with some of Austin's best Instagram locations. The SOCO mural is on the side of the Hudson Meat Market facing South Congress Avenue.
Location: 800 South Congress
Austin Instagram spots tip: you can check out our guide to the best Austin murals for more street art inspiration!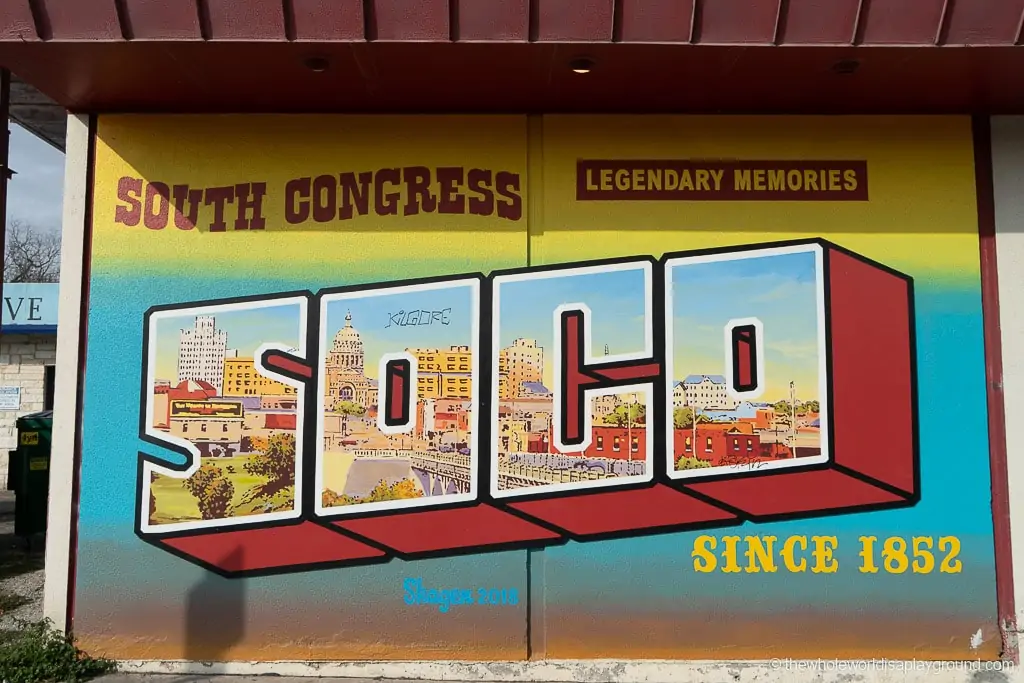 14 | Voodoo Donuts

With over 50 imaginatively named and flavored doughnuts, Vodoo Doughnuts is the ultimate sugar treat in Austin. As well as its awesome donuts, the pink-themed decor makes for some great Instagram shots.
Location: 212 E 6th St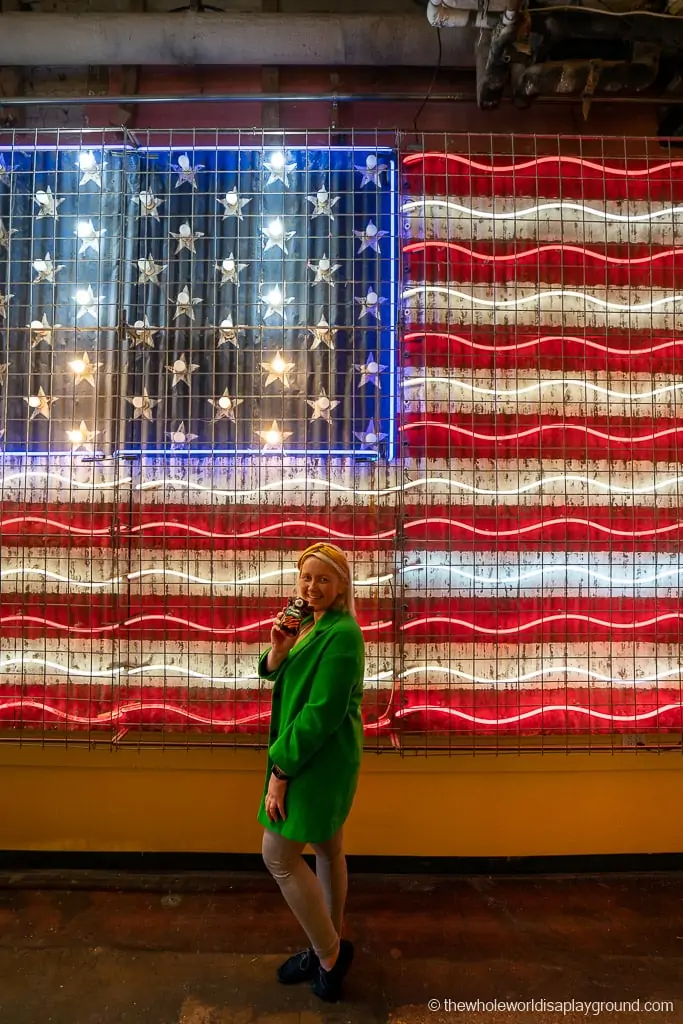 15 | Mount Bonnell
At 775 feet Mount Bonnell is one of the highest points in Austin and is a great place to catch the sunset. It requires a climb of over 100 steps but rewards with awesome views over Downtown Austin and the 360 Bridge.
Location: 3800 Mt Bonnell Rd, Austin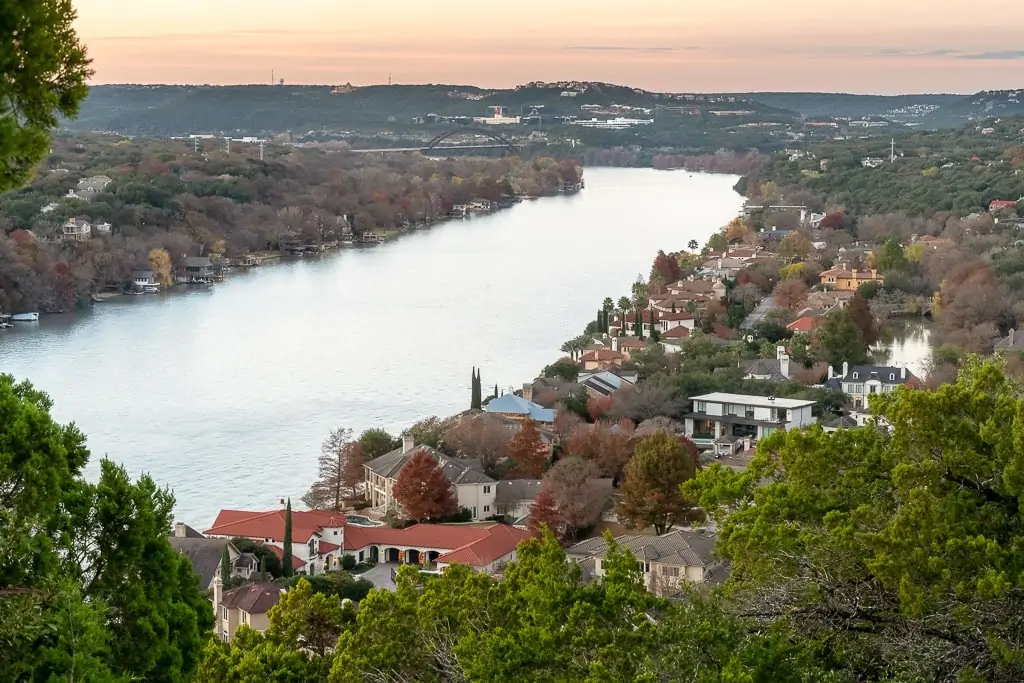 16 | Lady Bird Lake Boardwalk
For some awesome views of Downtown Austin take a stroll along the boardwalk at Lady Bird Lake.
Location: the boardwalk can be accessed from the American-Statesman parking lot, the Riverside Drive sidewalk at Blunn Creek, the northeast corner of the Riverside and IH35 intersection, and at International Shores Park (1820 S. Lakeshore Blvd).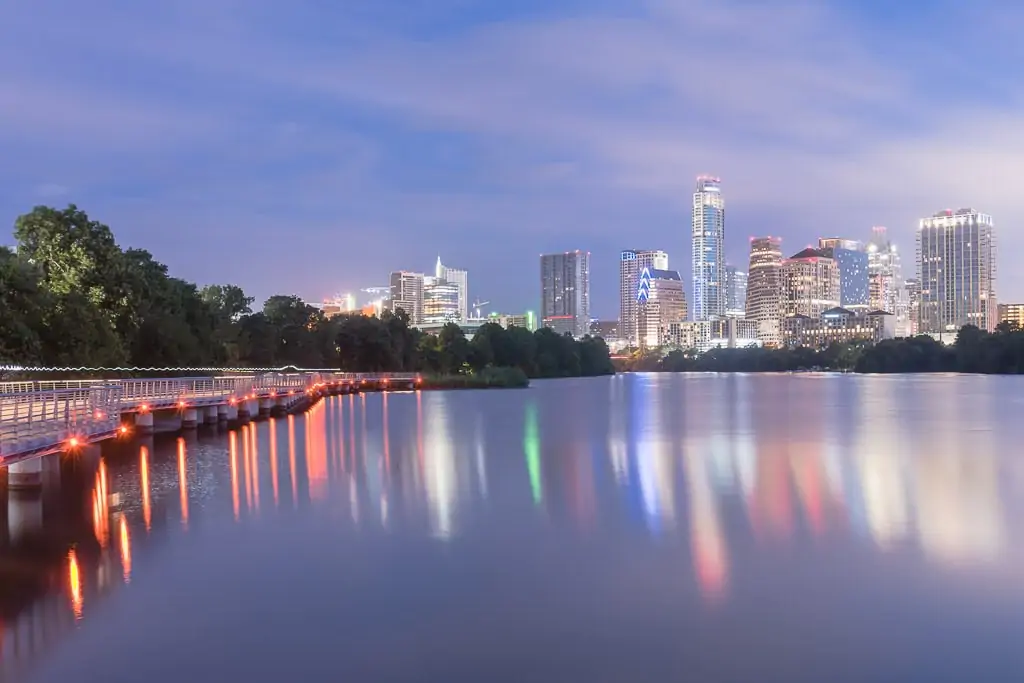 17 | ATX at Whole Foods
The rainbow-striped ATX sculpture at Whole Foods is a pretty awesome Austin photo memory. It was out of action for restoration when we last visited but it has since returned to its Whole Foods location.
Location: Whole Foods, corner of Fifth and Lamar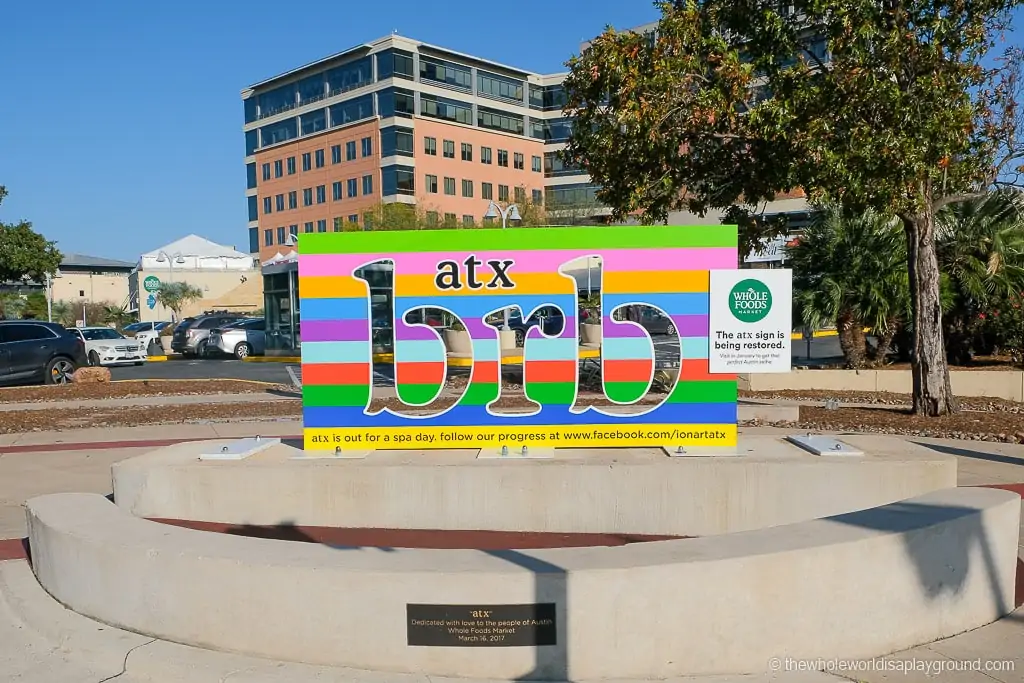 18 | 360 Bridge Overlook
A short 0.5 mile out and back trail leads to an awesome overlook of the 360 Bridge, or the Percy V. Pennybacker Jr. Bridge as it is officially known, and Lake Austin.
Austin Instagrm spots tips: As always, never leave valuables in your car when you park up. Break ins are always a risk and we always follow the rule to never leave anything we can't afford to lose when we park up anywhere!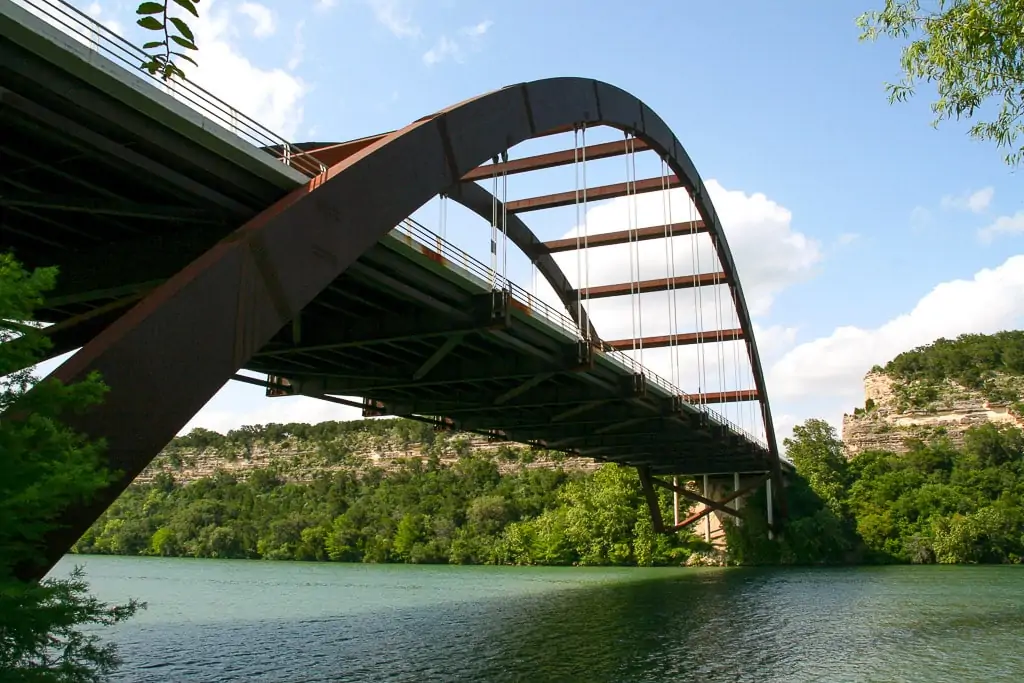 19 | The Oasis, Lake Travis
For one of the best sunset views in Austin check out The Oasis on Lake Travis. A buzzing restaurant on the shores of Lake Travis, its sunset views are unrivaled if you can grab one of its outdoor tables.
20 | Pfluger Pedestrian Bridge
The James D. Pfluger Pedestrian Bridge spans 700 feet over the Lady Bird Lake connecting downtown Austin to Auditorium Shores and Butler Park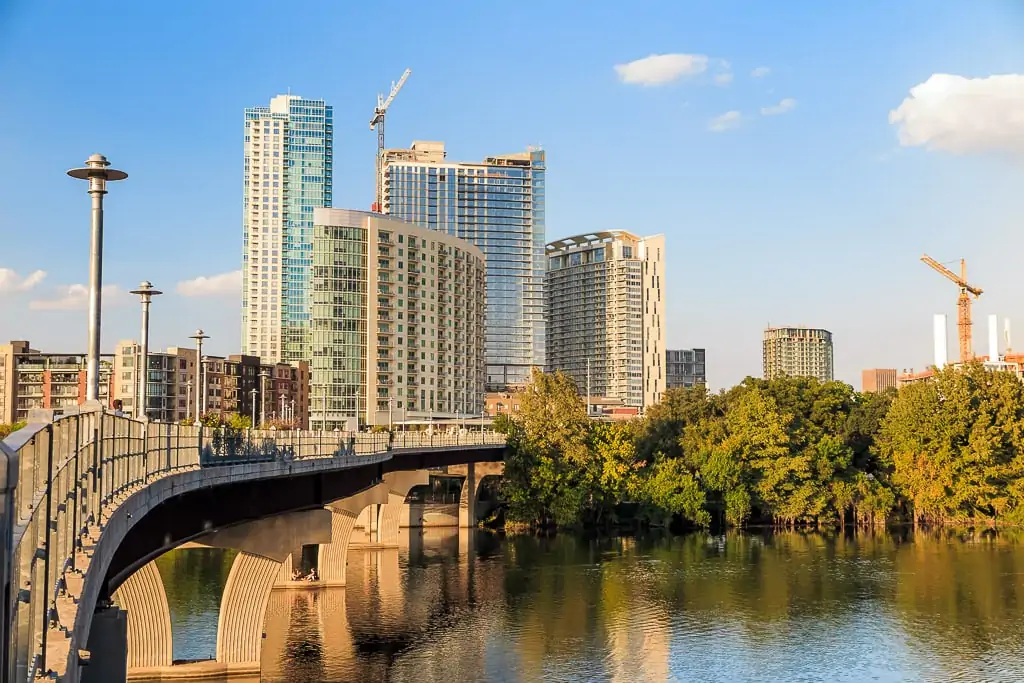 21 | Congress Avenue Bat Bridge
If you are in Austin between late Spring and early Fall (May through October) then head to the Congress Avenue Bridge at sunset to see over 1 million Brazilin free-tailed bats take flight from under the Congress Avenues Bridge. The bats tend to fly in formation, feeding on insects like mosquitoes, for around 45 minutes each night.
Austin Instagram spot tips: make sure to get their early to grab a good parking and viewing spot as watching the nightly bat exodus frm the bridge is a popular Austin activity.