Choosing the best set of ND (neutral density) filters for you Mavic is not an easy task. There are many options available and we had to do a lot of research and reading of reviews before finally finding the best set of ND filters for our DJI Mavic Pro. We've opted for the PolarPro ND filters and have been using our filters with the Mavic Pro for the last 6 months, travelling extensively with them. Based on our research and first hand experience the best ND filters for the Mavic Pro drone are the new PolarPro ND filter sets.  
What are ND (Neutral Density) filters?
So what are ND filters and why do you need them for your Mavic Pro? ND, or Neutral Density, filters are essentially sunglasses for your drone lens and they limit the amount of light entering the lens.
Why do you need to reduce the light? The rule of thumb for video is that the shutter speed should always remain at 2 times the frame rate so if you're shooting at 30fps at 4k on the Mavic Pro your shutter speed should remain as close to 60 as possible. Outside of darker/cloudy weather (i.e. during the daytime) this can only be accomplished by using ND filters which limit the sunlight entering the lens.
Video tip: A manual setting allows you to keep a fixed shutter speed for more cinematic footage and a low ISO for better quality in your video. It also makes post-production of your footage much easier as your fixes settings mean making adjustments (exposure, saturation etc) are much easier compared with using auto-settings.
Without ND filters you will need to increase the shutter speed to maintain exposure in your shots which will affect the quality of your video.  Neutral density filters are the most important purchase you can make for your DJI Mavic Pro drone after extra batteries.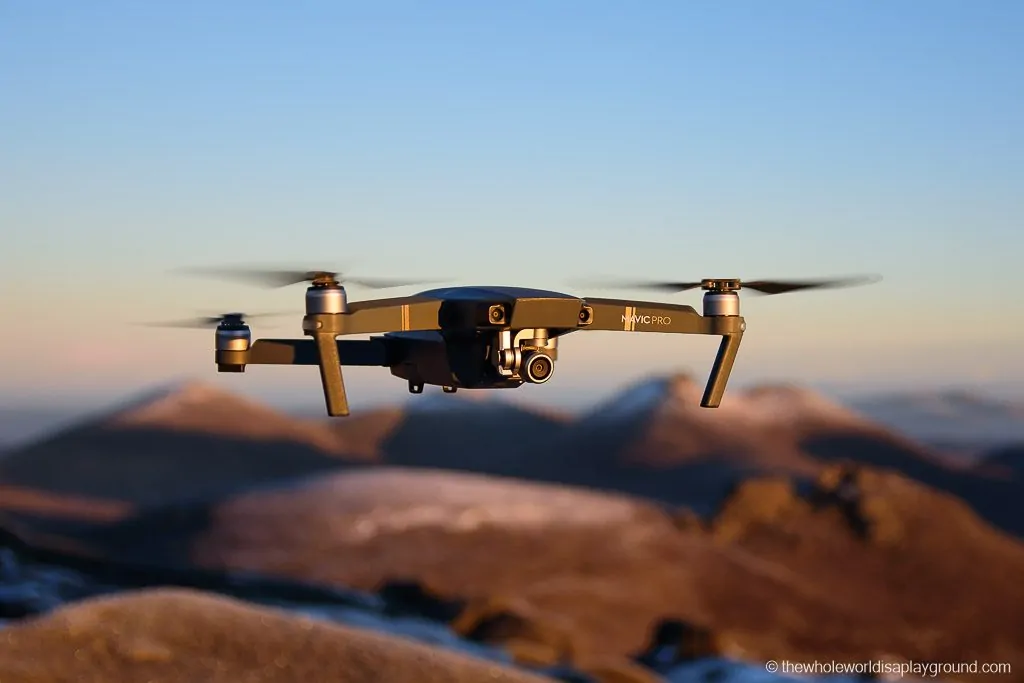 Why are the PolarPro ND filters the best for the DJI Mavic Pro?
Based on our experience (we've travelled all over Europe and Africa with our Mavic Pro drone and filters), there are a number of reasons why the PolarPro filters are the best option:
Pass gimbal calibration – the PolarPro filters be fitted before the Mavic is turned on and will pass the gimbal calibration every time. This means you will not get any gimbal overload issues with the filters if you install them correctly. This is a known issue with lots of other ND filter sets which can damage your gimbal.
Very high quality optical glass – you will not suffer any image quality loss with these PolarPro filters
Durable – these filters are made of anodised aluminum which makes them durable compared with the plastic alternatives. We've used them extensively while travelling without any issues
Easy to install – the PolarPro filters slide snugly onto the front of the camera lens and can be changed very quickly. We have never had one become loose after 6 months of flights
Carry Case: the filters include a good quality case which we use all the time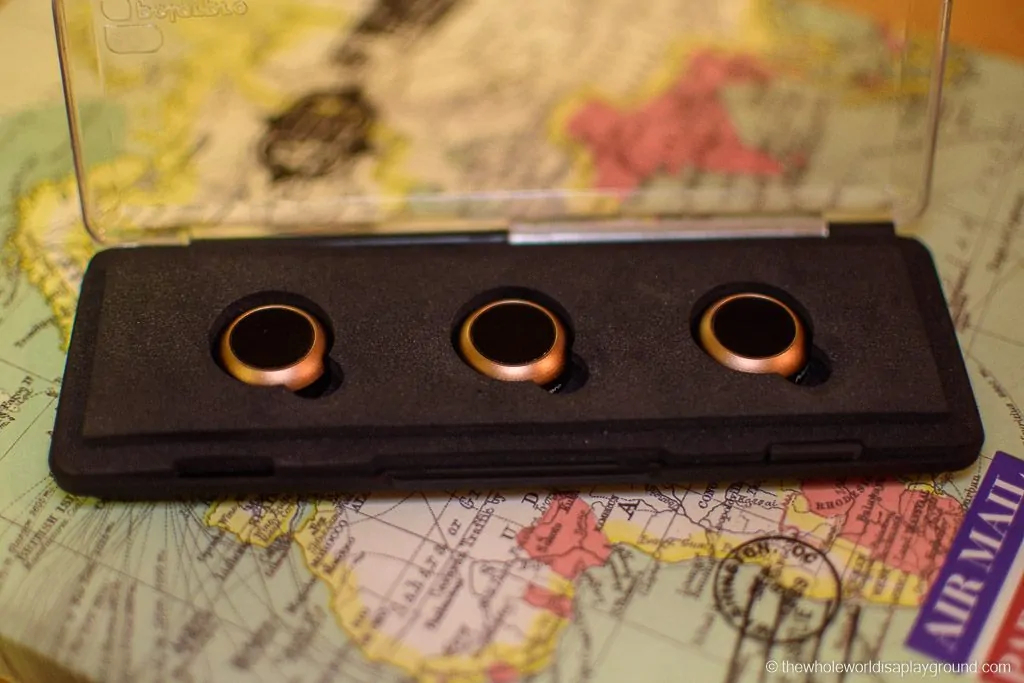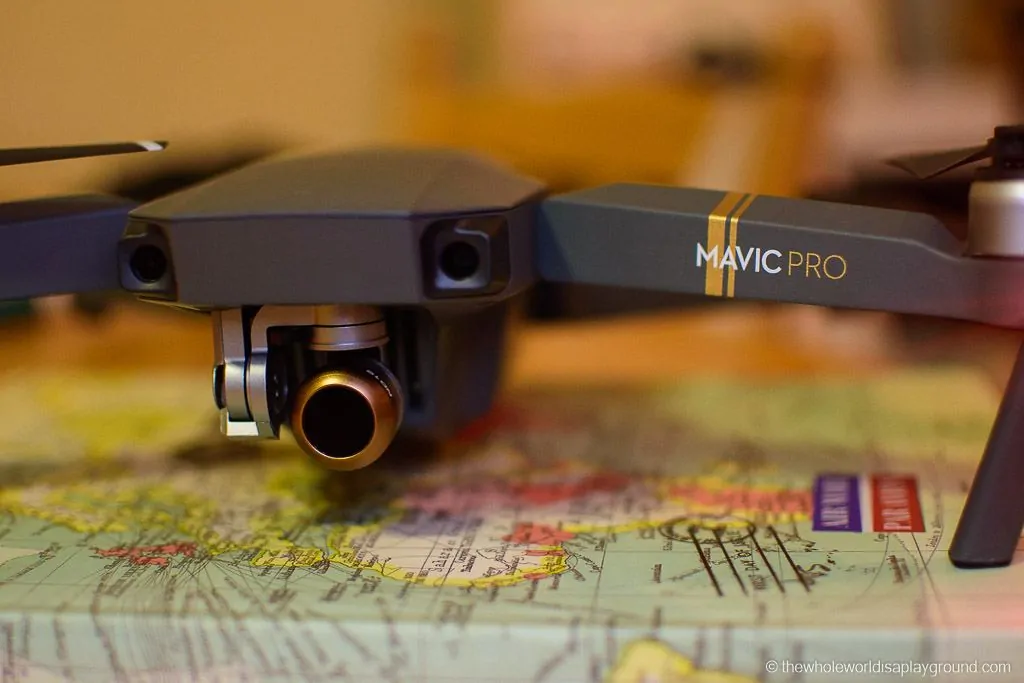 Which PolarPro filter to buy?
There are three sets of PolarPro filters for the Mavic Pro drone and two specialty filters.
Mavic Pro ND Filter tip: All of the filters listed below can be installed while the Mavic Pro is off and will pass gimbal calibration so you do not have to install them while the delicate gimbal is turned on.
1 | PolarPro Shutter Collection
This is the ND filter set we personally use and it comprises of an ND 8 (for cloudy weather), ND16 (bright weather) and ND32 (very bright sunny day). The ND8 resides permanently on our Mavic Pro and can be changed quickly and easily to either of the other two filters. The set allows us to capture footage that would simply not be possible without the filter – check prices now!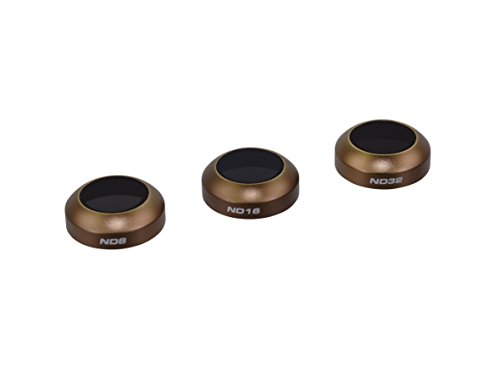 Buy now on Amazon!
2 | PolarPro Vivid Collection
These filters are ND and polarising and the set comprises of ND4/PL, ND8/PL, ND16/PL Filters.  A polarising (PL) filter helps to remove reflections from images which is fantastic for making footage vibrant when shooting water or landscapes to reduce glare from reflective surfaces such as water and rocks – check prices now!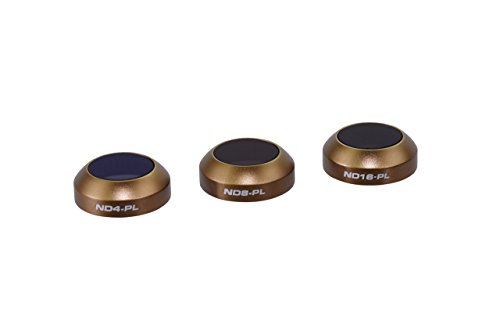 Buy now on Amazon!
3 | PolarPro 6-Pack Collection
This combination pack includes the 6 filters from the Shutter and Vivid Collection for those who want to be prepared for every environment condition – check prices now!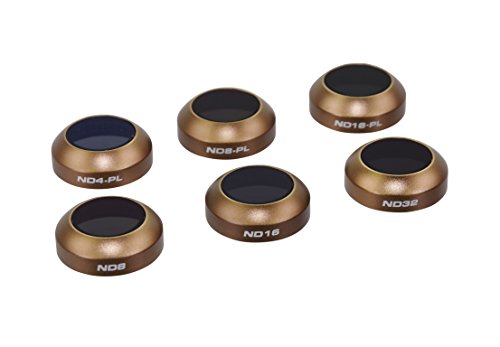 Specialty Filters
The specialty filters are used in particular situations when the standard filters are not suitable. The filters are not included in the standard packs.
4 | ND4 Filter – Sunrise and Sunset
This filter is specifically for shooting during dawn and dusk when light is faint and the ND8 filter is too strong. You will find that during sunrise and sunset you will need to switch between no filter and the ND8 filter as the light changes. Without the ND4 filter there will be a period of time when you will struggle to maintain the required shutter speed, e.g. 60th if you're shooting 30fps – check prices now!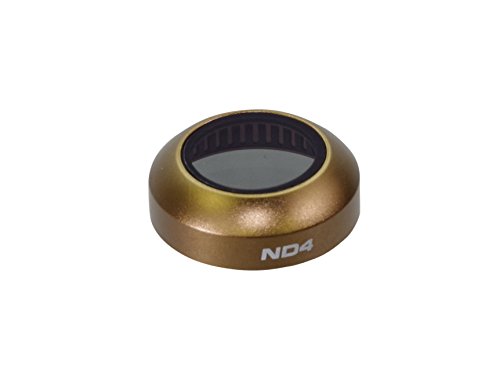 5 | ND64  Filter – Extremely bright light
The ND64 filter is for use in extremely bright conditions and provides 6 stops of light reduction. I wish this filter had been available when we travelled to Namibia as the conditions were harsh (think desert and bright sand) and the ND32 filter was not strong enough during the mid-day sun. Definitely get this if you're planning to shoot with your Mavic in very bright sunlight/bright environments – check prices now!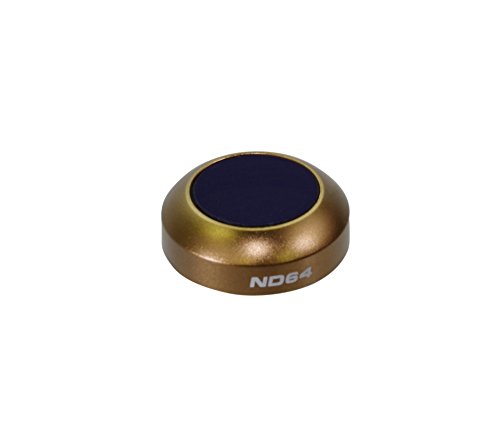 Buy standard ND64 Buy Polarised ND64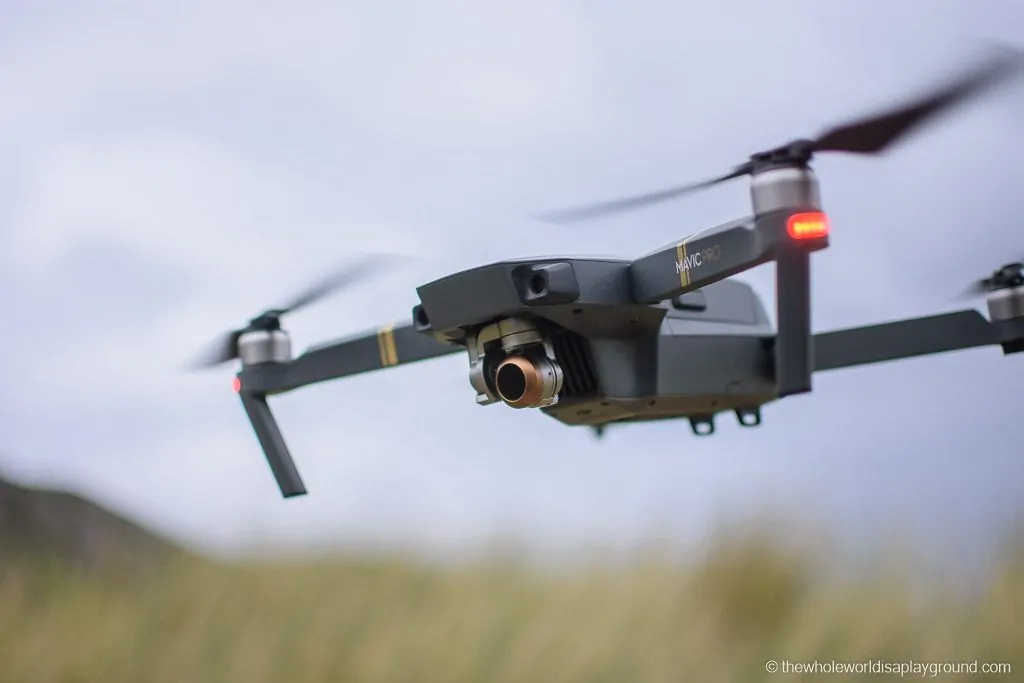 Click here for our other recommended Mavic Pro accessories
So there you have it – based on our experience the PolarPro series of ND filters are the best filters available for the Mavic Pro drone.
Happy flying
Check out our other Mavic Pro articles: