Club Lounge at the Langham Hotel, Chicago: Hotel Review
On a girls trip to Chicago my lovely mum and I stayed at the amazing Langham Hotel (check out the hotel pics and review here). We treated ourselves to a Club room which included access to the amazing Club Lounge in the hotel. The Club Lounge was so lovely that it needs its own post (and so I can share some of the million pics I took of all the fabulousness)!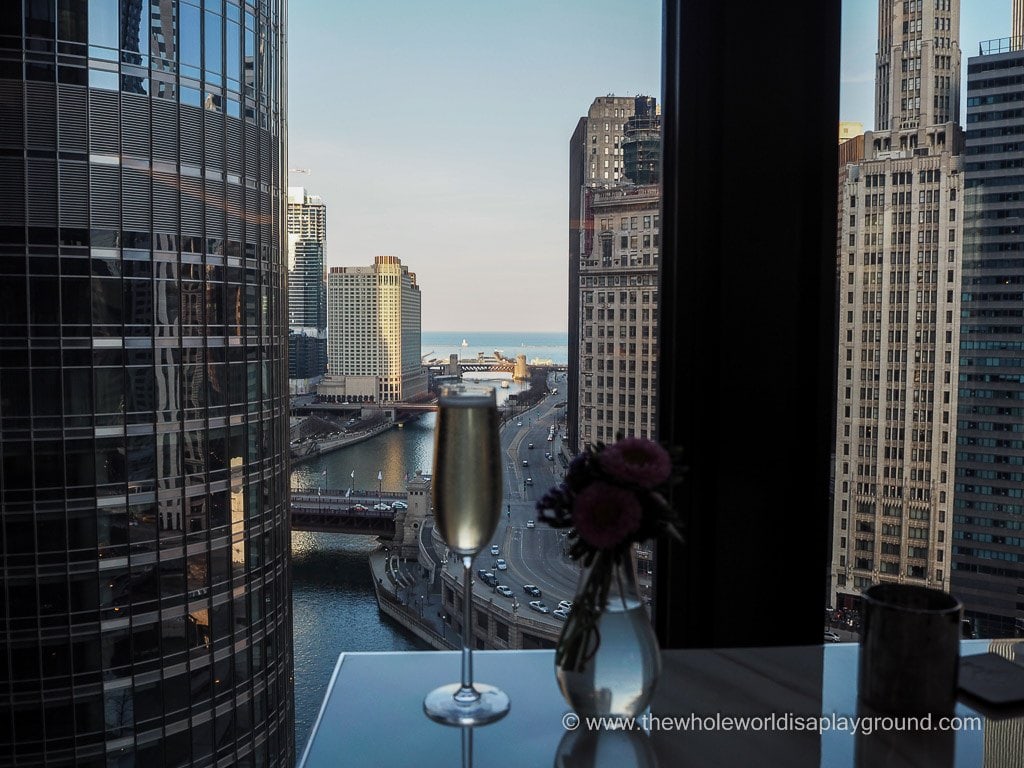 The Langham Club Privileges
As part of our club room booking we received access to the Langham Club Lounge on the club floor and enjoyed all the perks that come with access to the lounge. From the moment we arrived at the hotel, and were sent to the lounge for private check in, to when we departed we received an incredible personalised service from all the lounge staff and were made to feel instantly at home.  The huge lounge is a really beautiful place to just hang out and curl up with a book and a cup of coffee or to enjoy sampling some of the many food offerings provided during the day.
Club benefits include:
Private check in and check out
Breakfast, snacks, afternoon tea, evening cocktails and canapes
Wi-fi
Personalised butler service throughout the stay
Escort to the room on arrival
The Club Lounge
Entrance: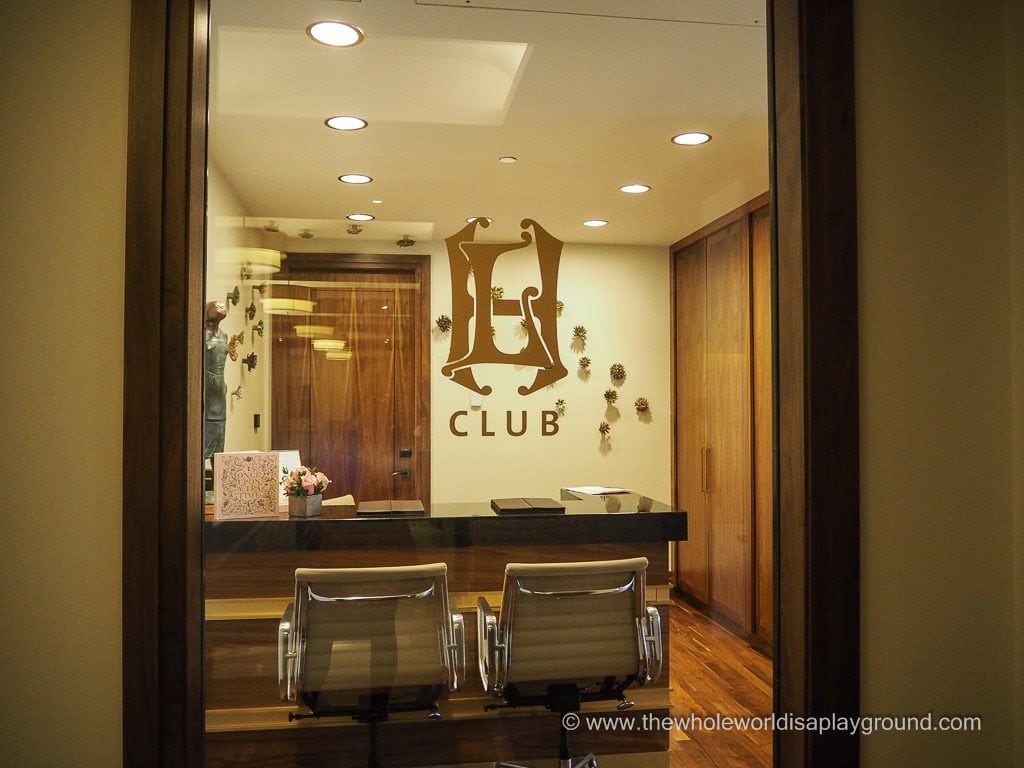 Dining area: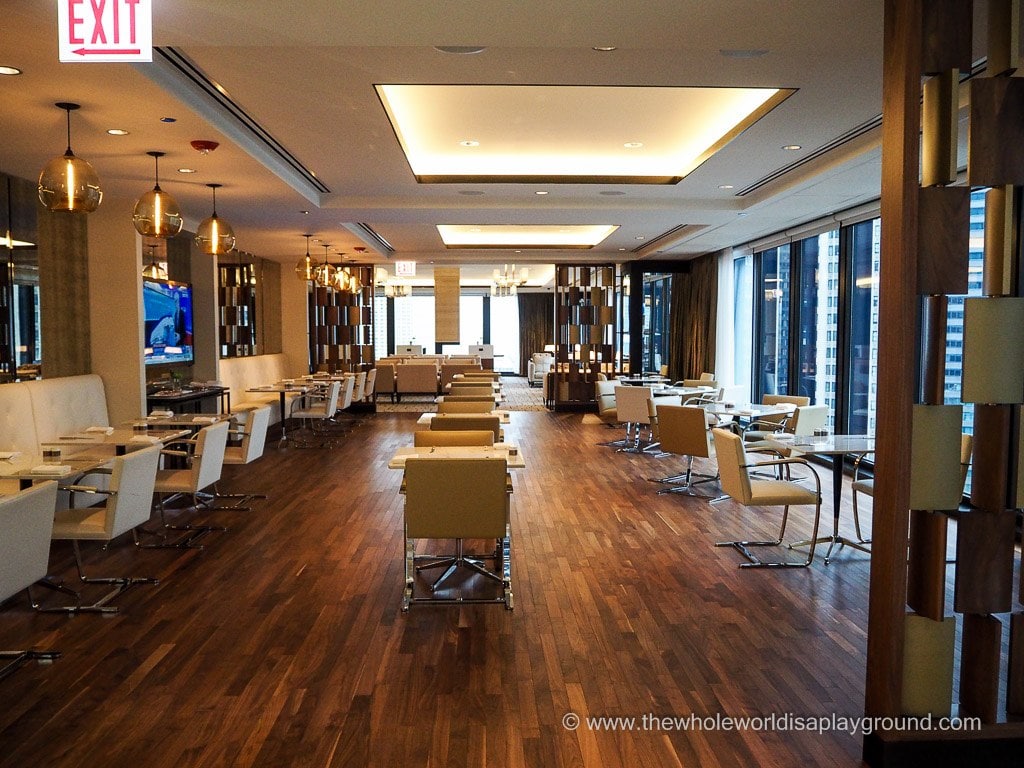 Business Centre: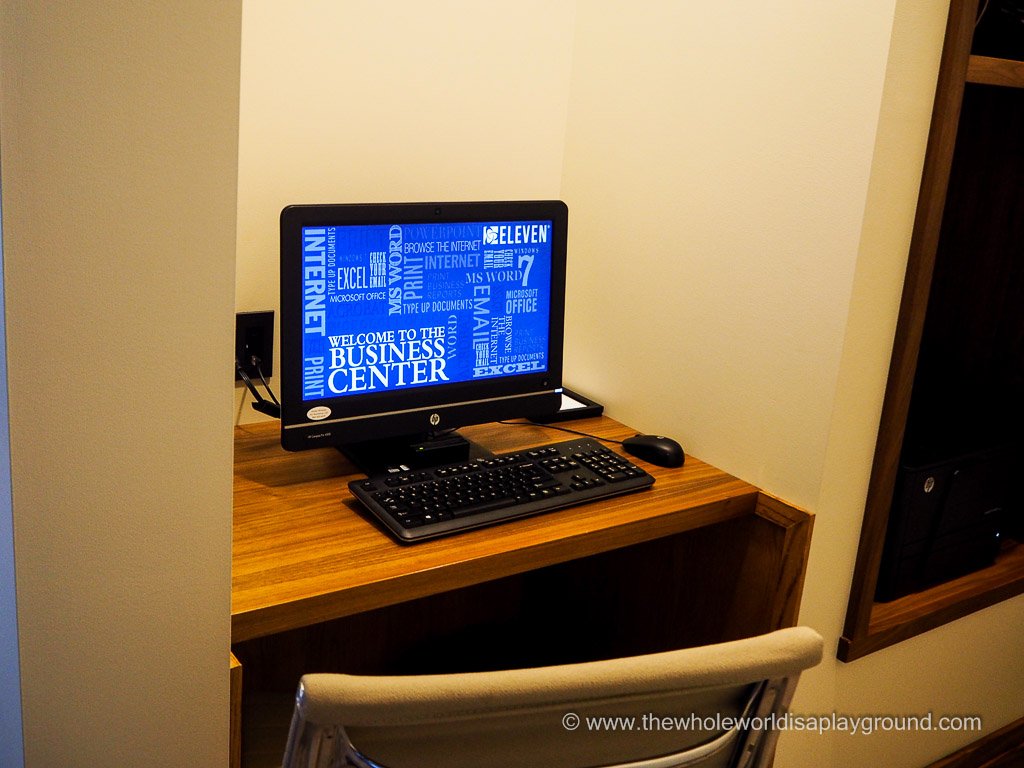 Library: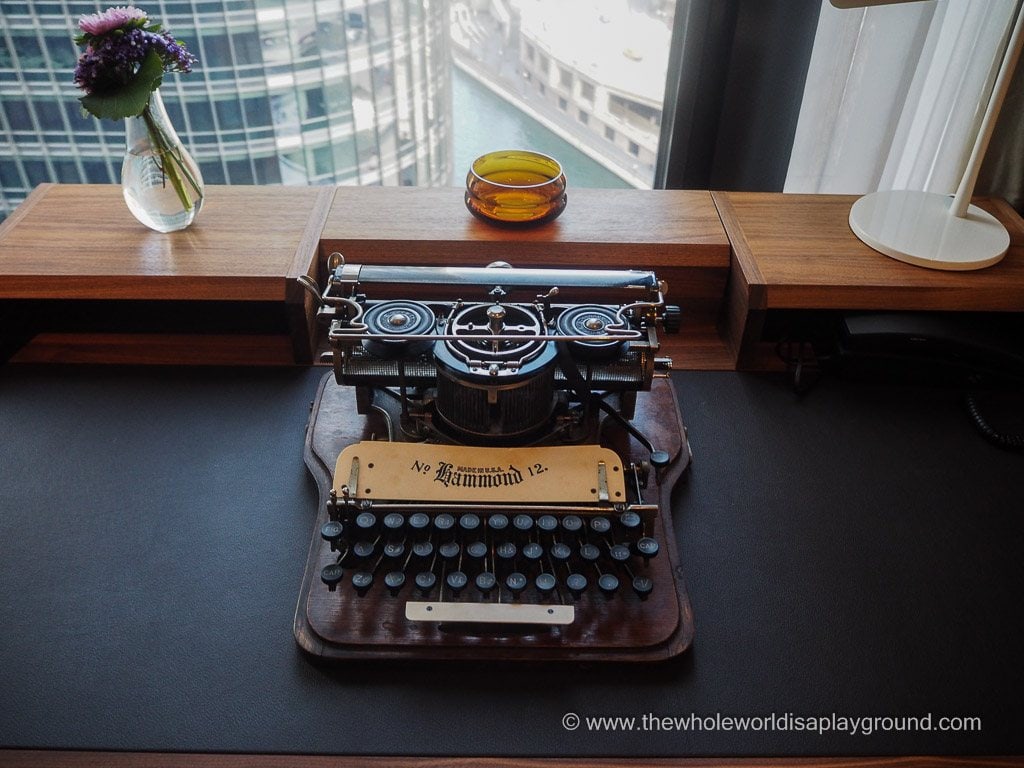 Lounge Food and Drinks
The buffet: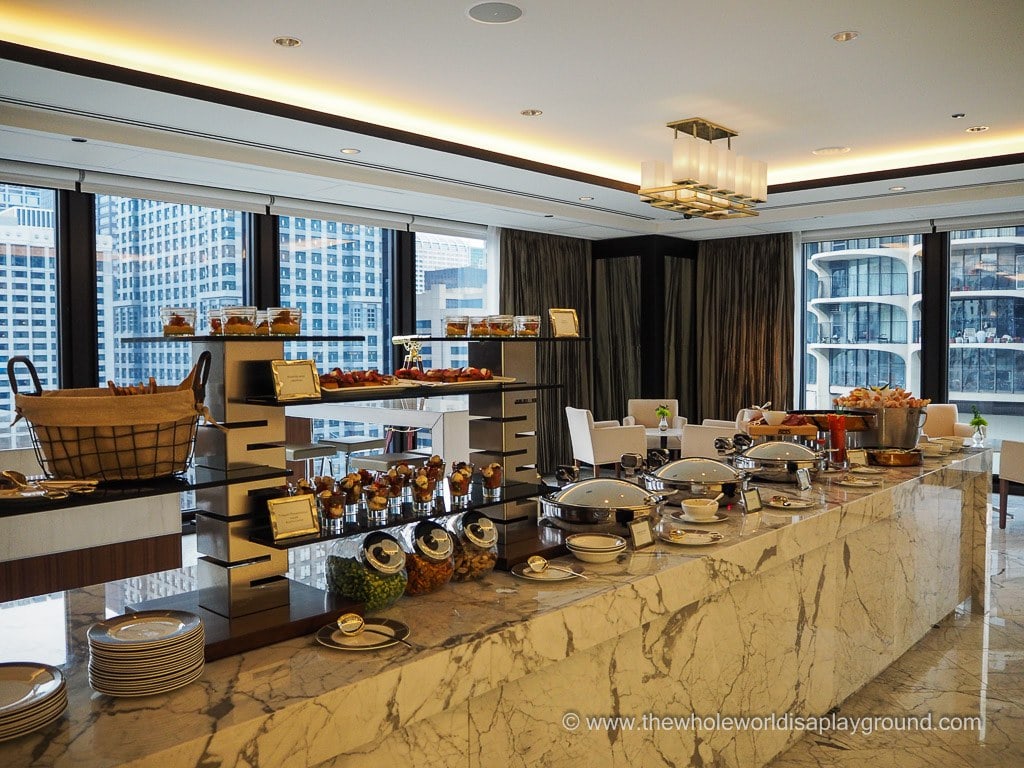 Breakfast
The breakfast buffet included a selection of pastries, fruits, hot food, porridge, fruit juices and salmon and cheeses. The lounge staff also rustle up a mean tea for any occasion and on the first morning I had an incredible jet lag reviver.
Pastries: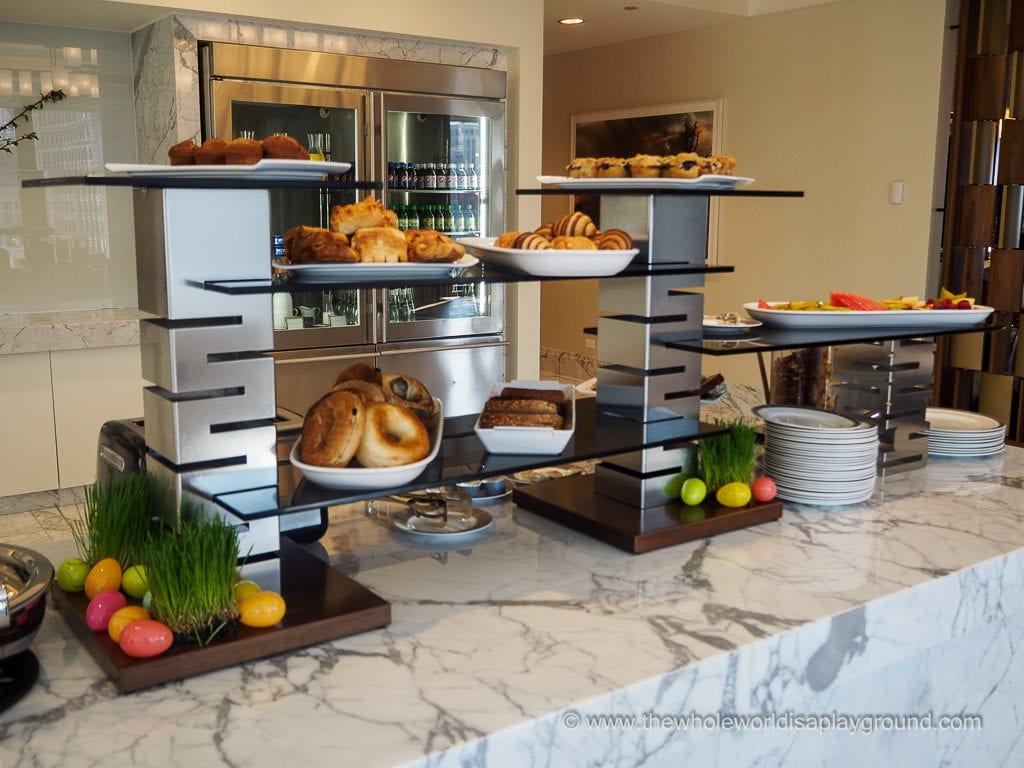 Fruits: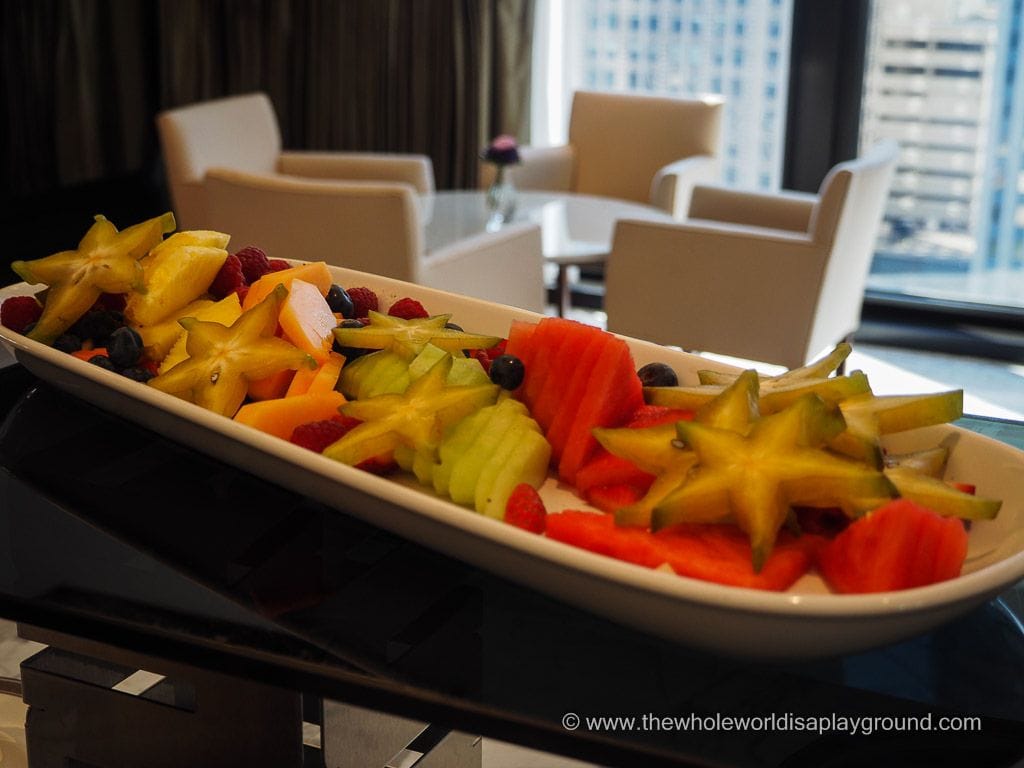 Salmon and cheeses: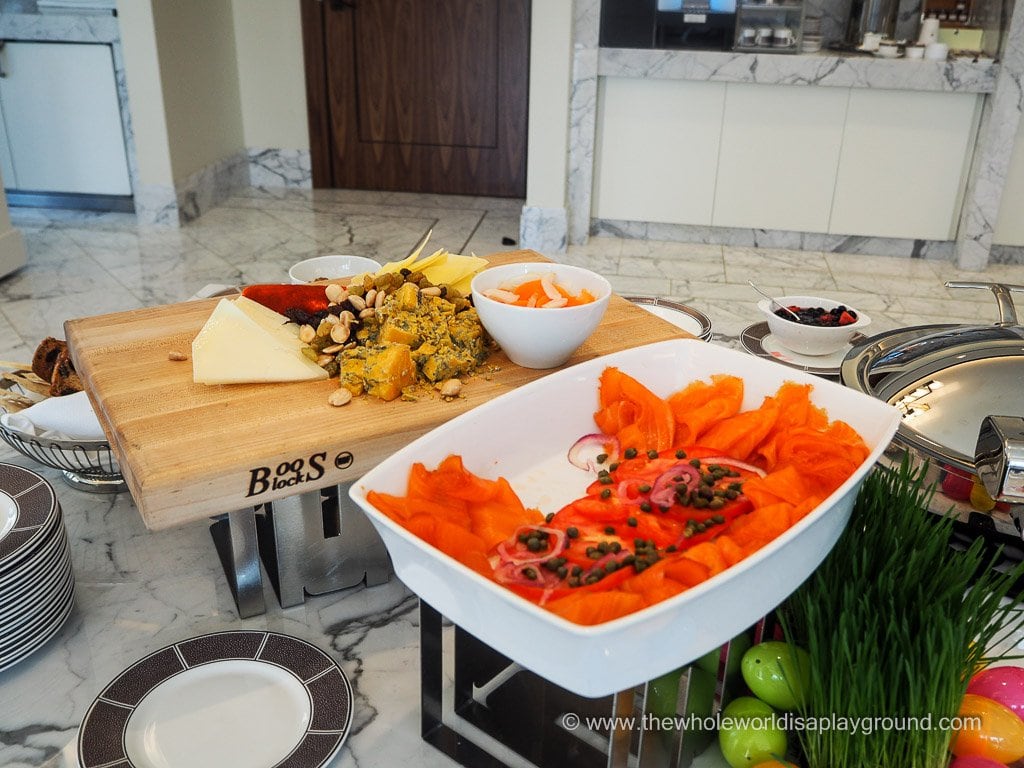 Afternoon Tea and Snacks:
Afternoon Tea was served daily and the traditional afternoon tea offerings were served. The Langham in Chicago is renowned for it's afternoon tea and it was lovely to sample some treats in the lounge.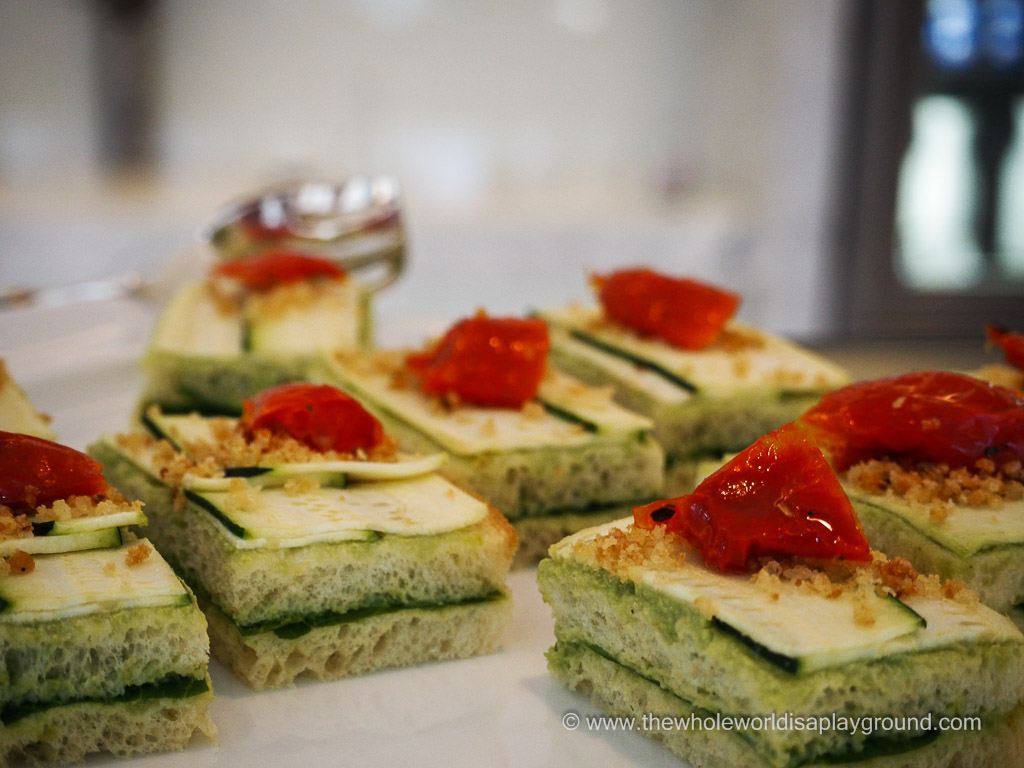 Sandwiches: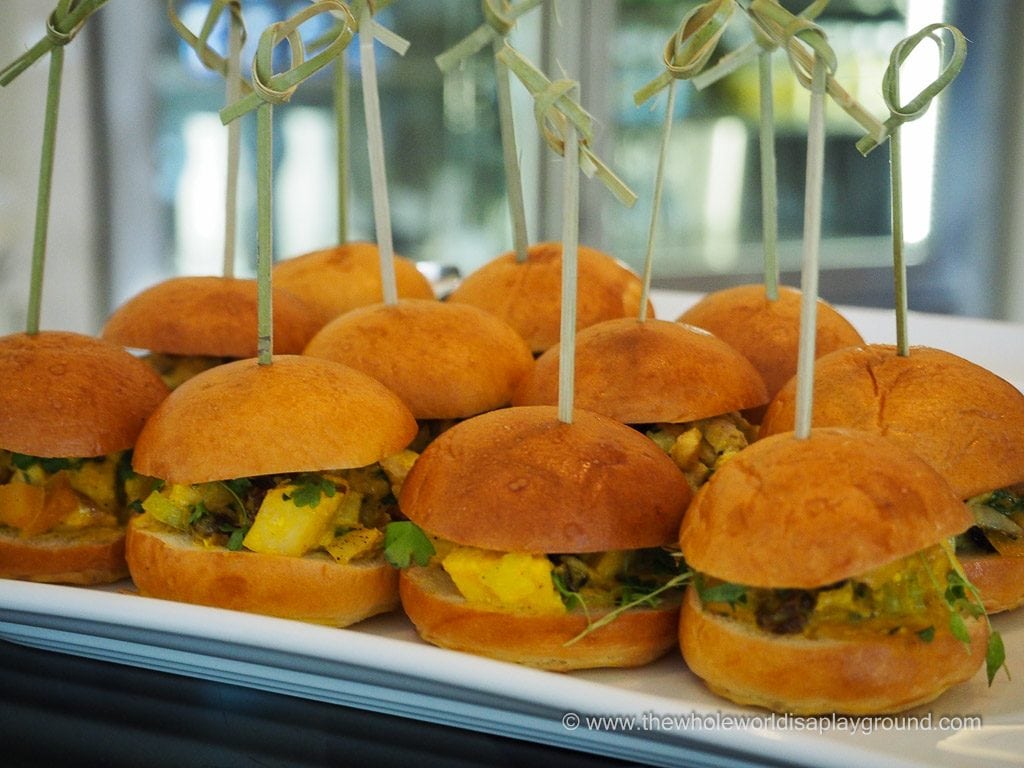 Scones: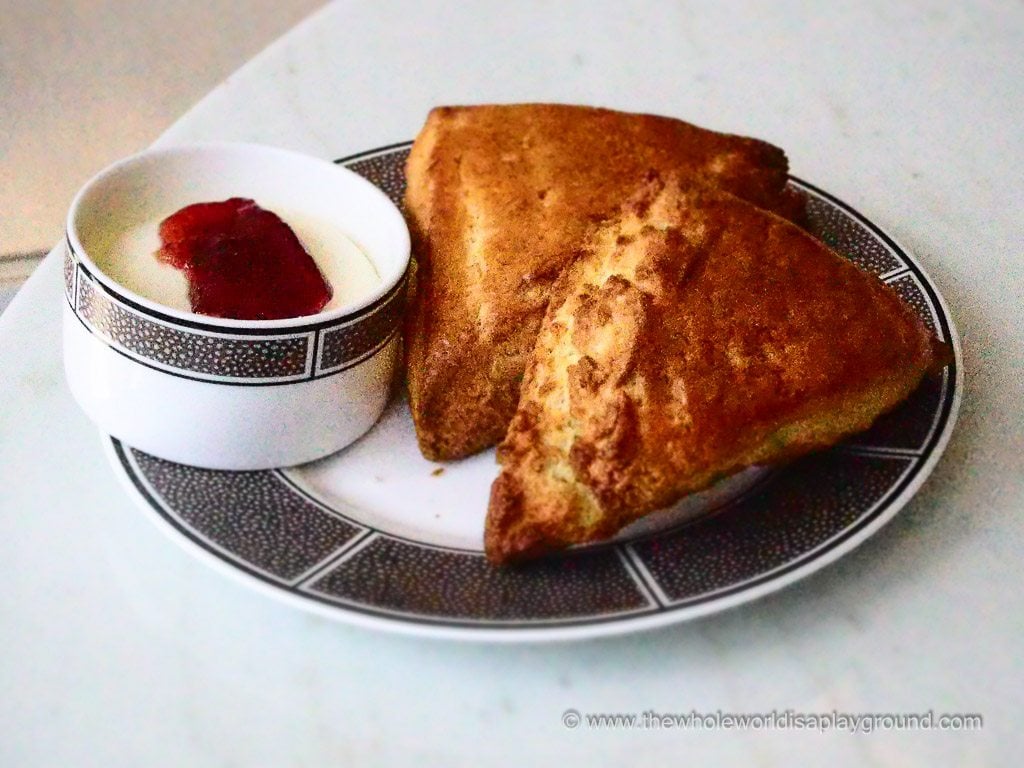 Chocolate deliciousness!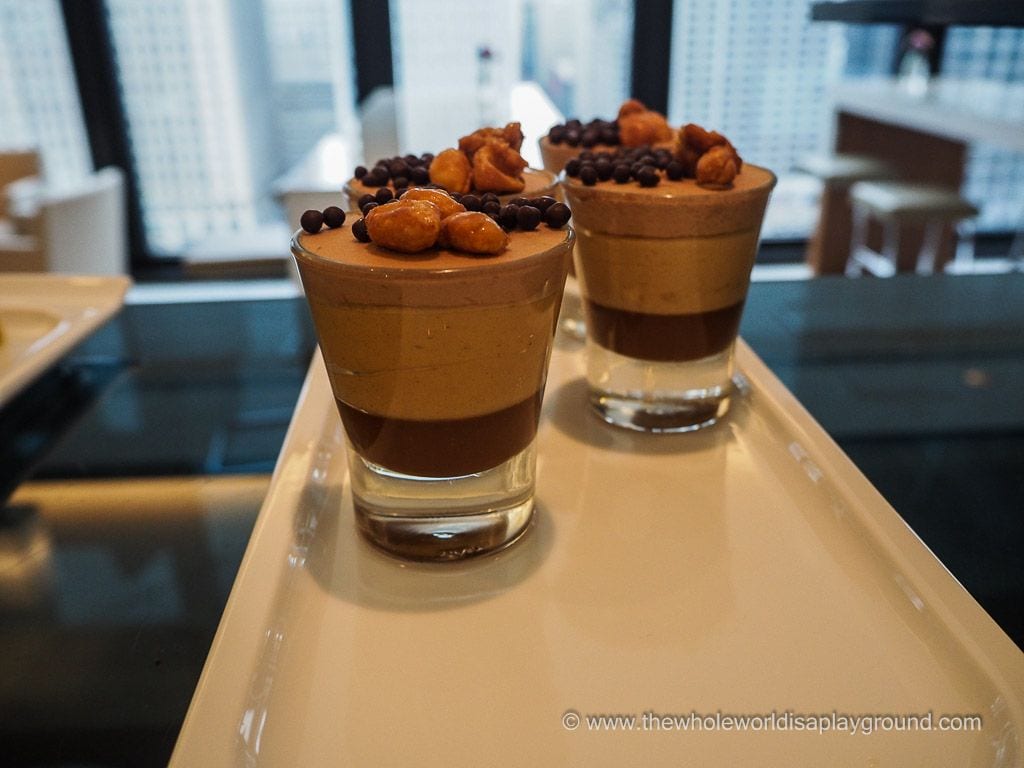 Sweet treats: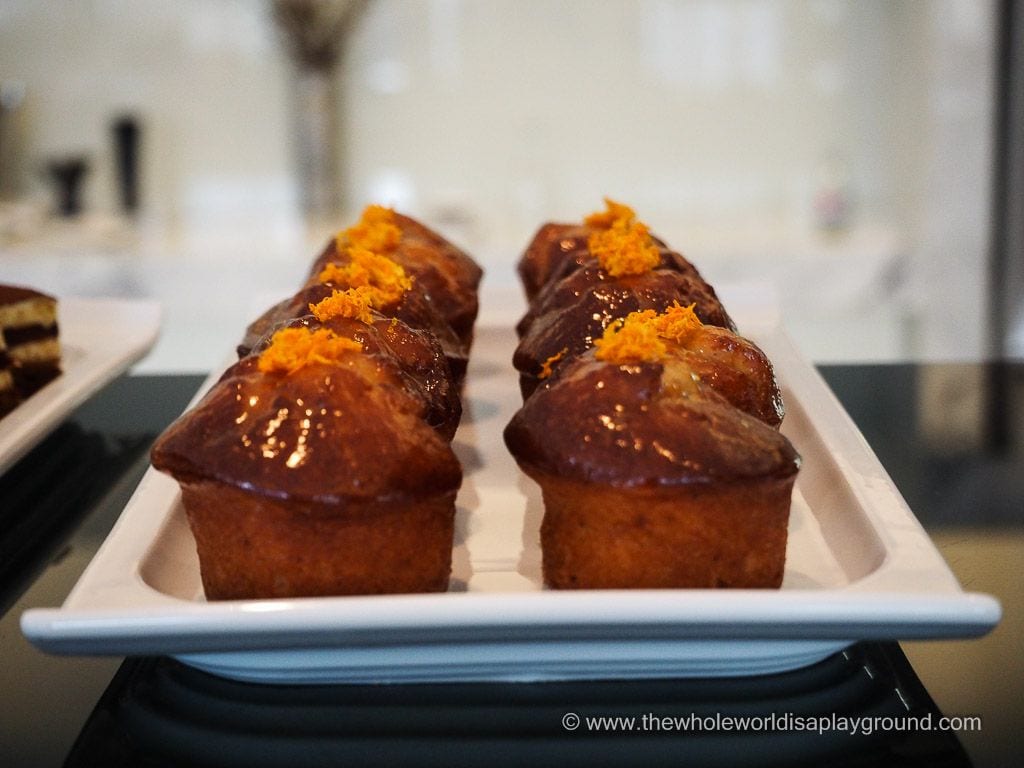 Snacks: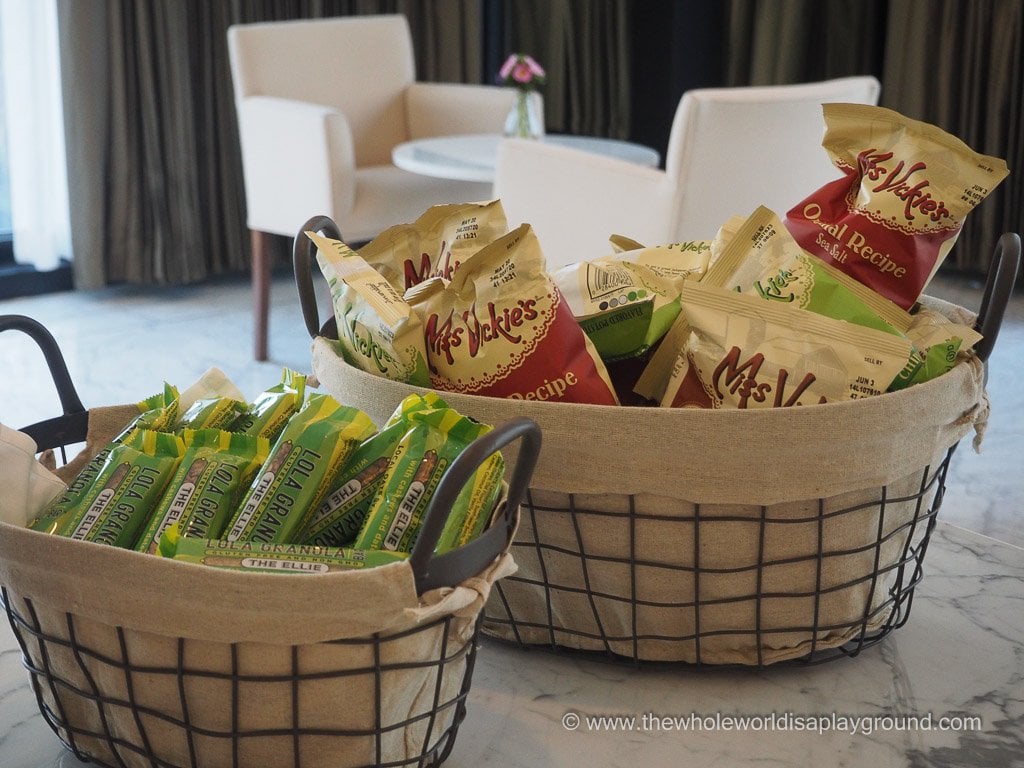 Evening Food
Evening canapes were served daily and the selection varied. The focal point was a stunning shrimp and sushi display which tasted as good as it looked. Canapes and hot foods were provided also.
The incredible shrimp display in the evening buffet: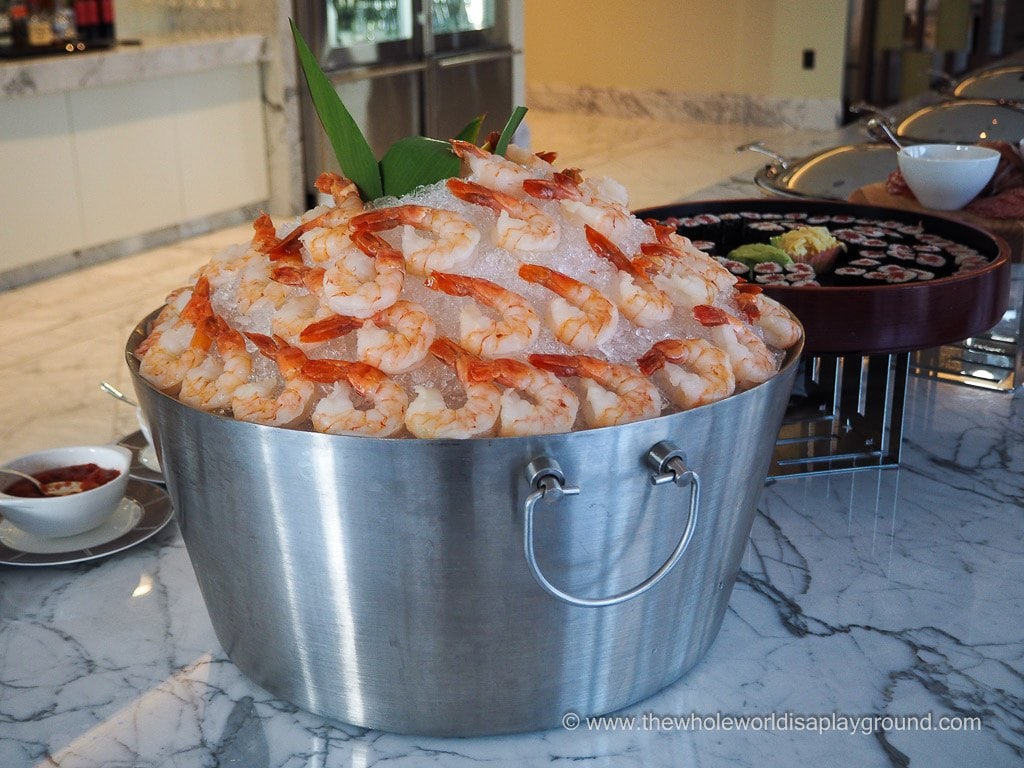 Sushi: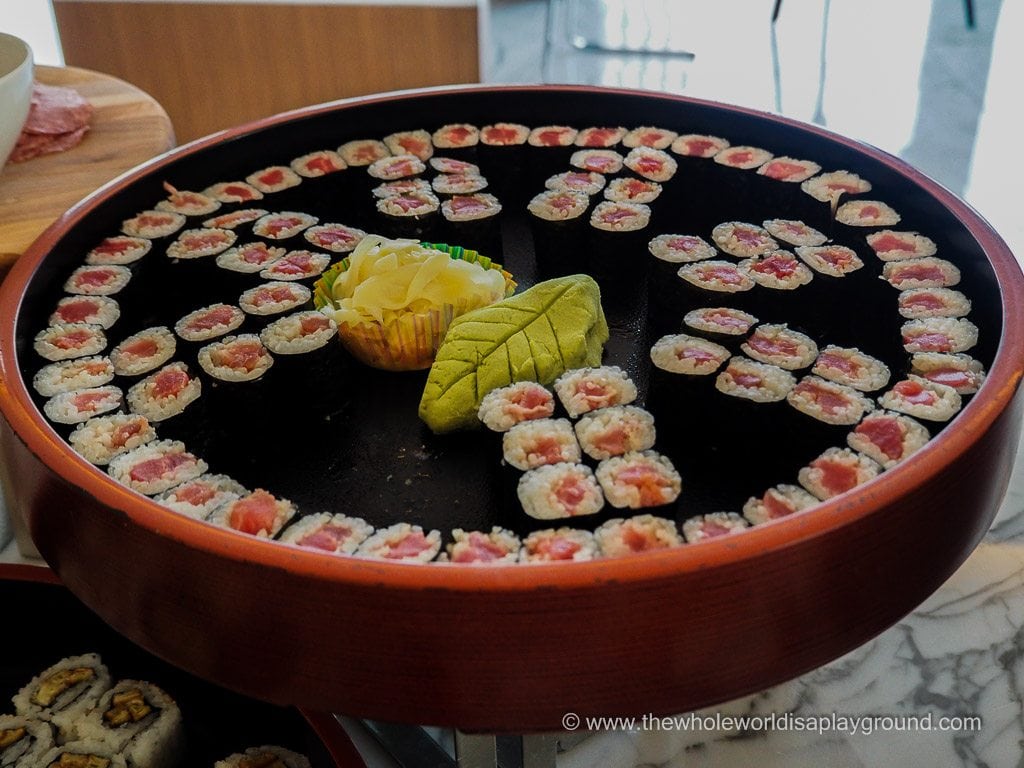 Canapes: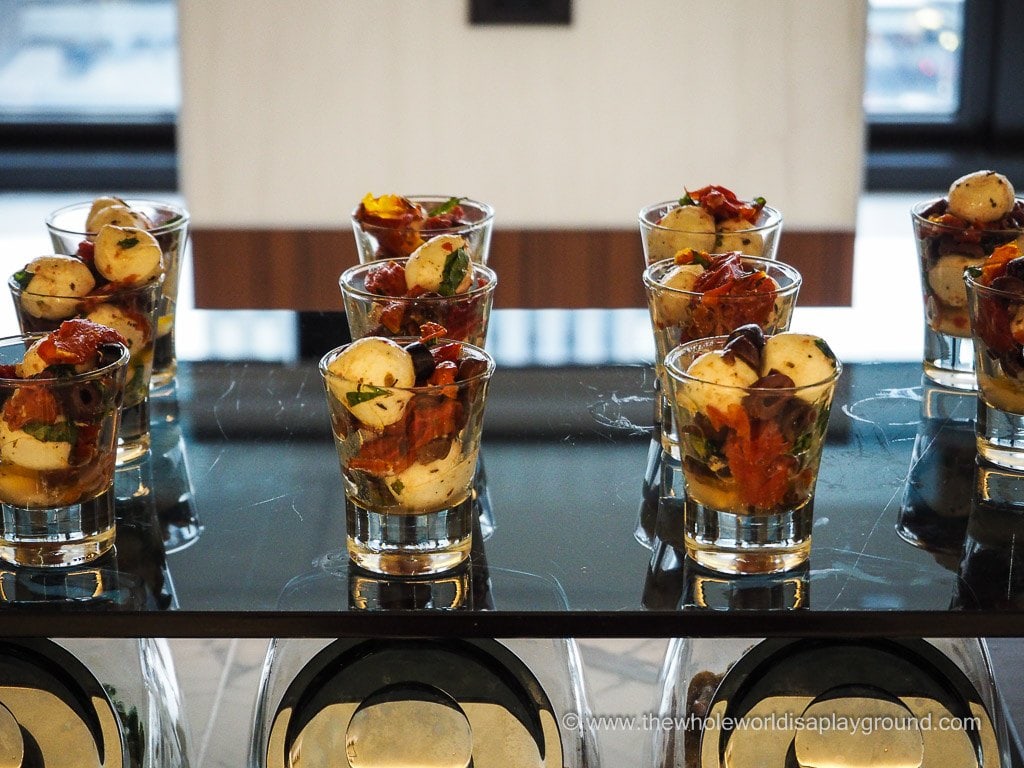 Hot food: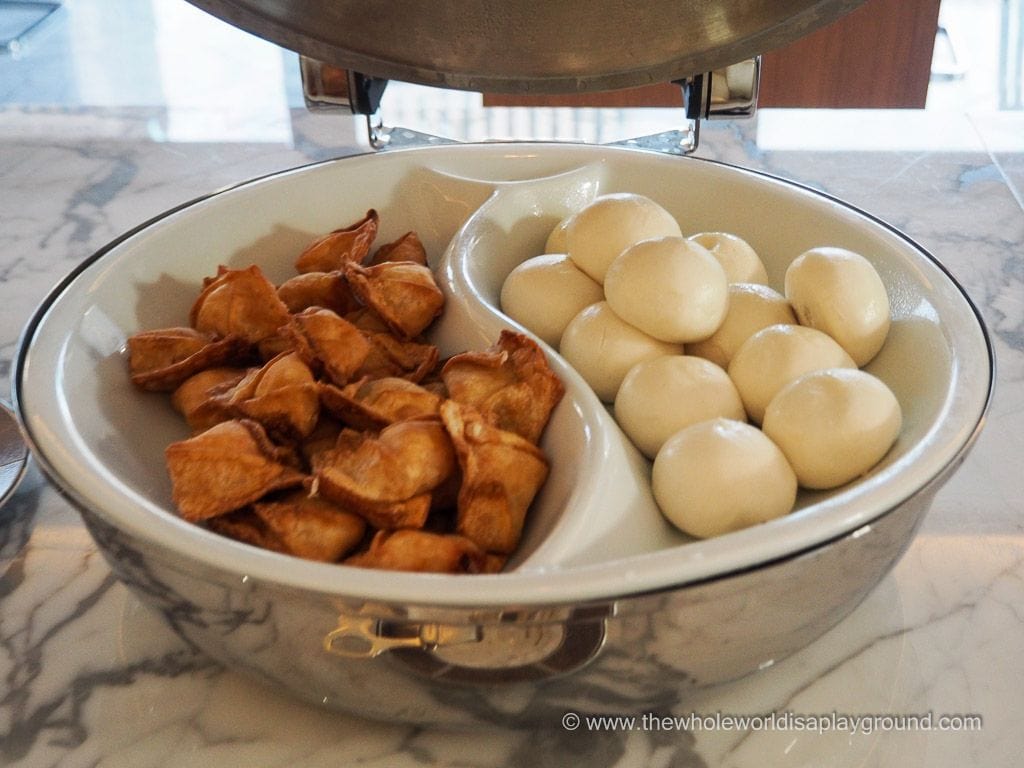 Drinks:
Throughout the day soft drinks, water, tea and coffee are available and, during the evening canapes,  a quality selection of wine, beers and spirits were on offer.
Coffee: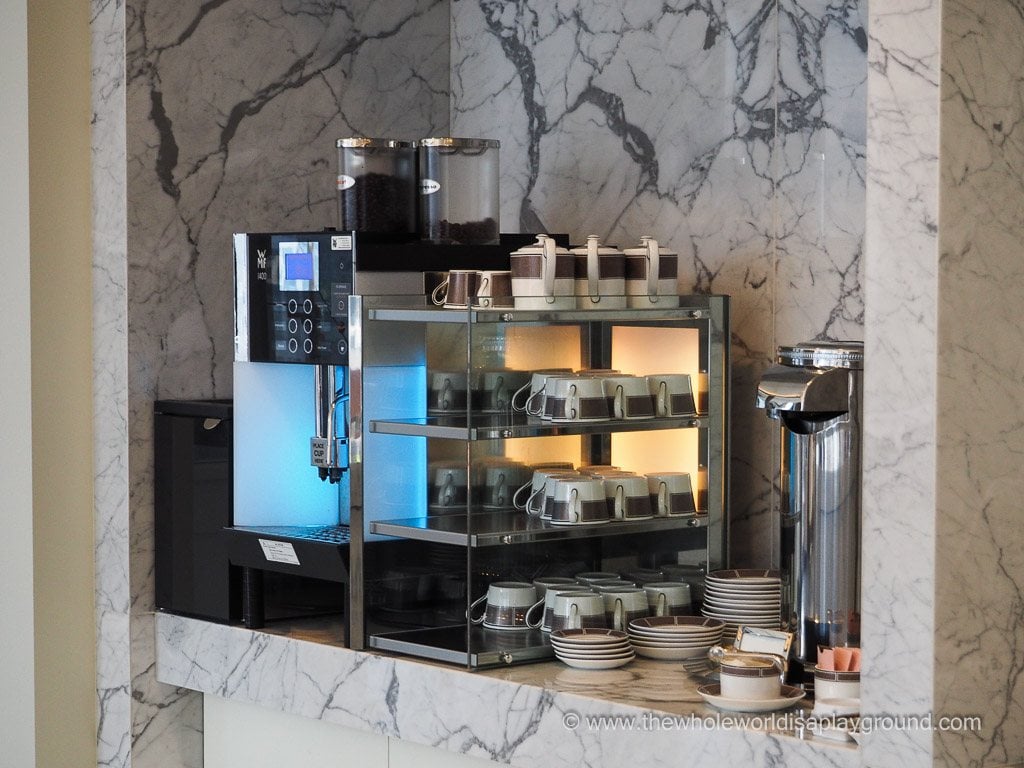 Evening beverages:
The Views:
The views from the club lounge floor to ceiling windows are stunning and we spent some time admiring the lovely scenery and spotting potential shopping destinations!
State Street:

Chicago River: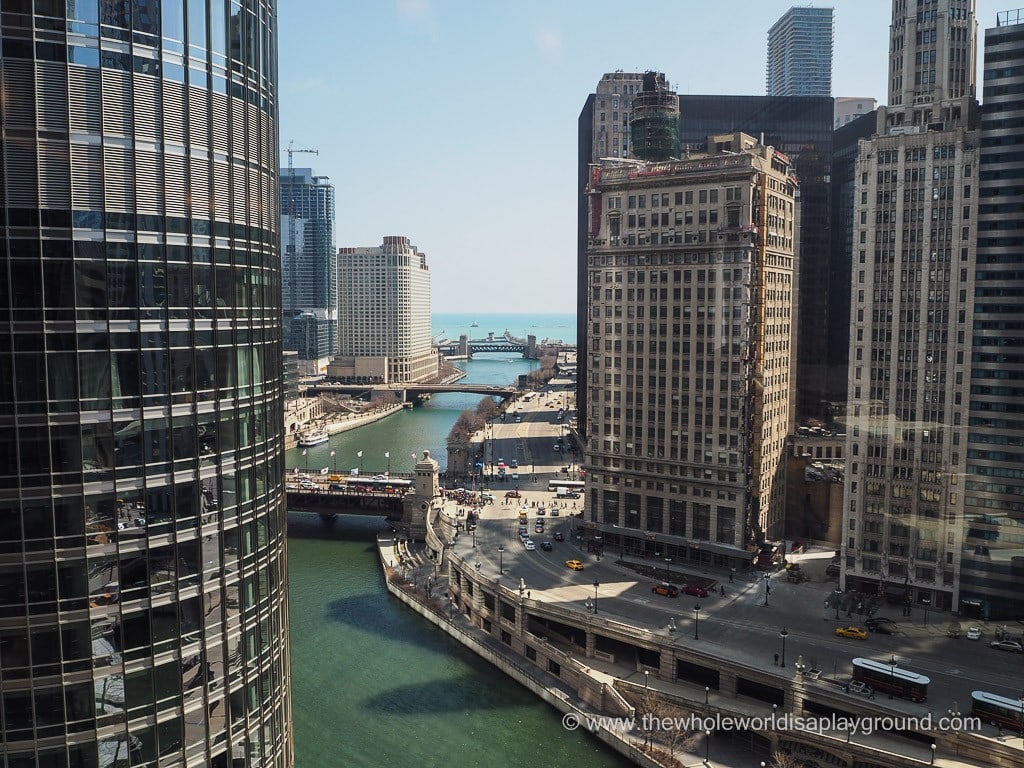 Other Club Level Perks
There are a few other perks listed on the website but we didn't avail of them during our stay.  These included:
Two-hour use of The Langham Club Boardroom
Complimentary pressing of three garments
Valet assistance with packing and unpacking
Complimentary in-town car service
The Langham car: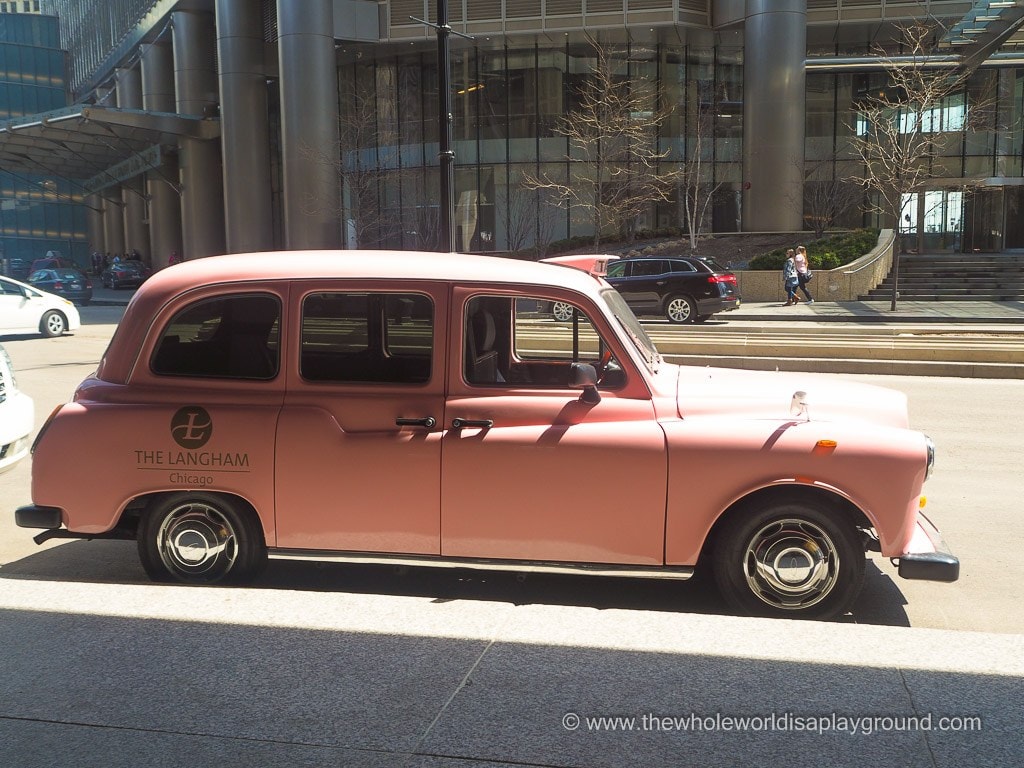 Booking
We booked our stay at the Langham Chicago with booking.com. We use Booking.com for most of our hotel reservations outside outside of our Asia trips. It's reliable, has a huge inventory and the prices are as good as we can find. Remember to use our affiliate link if you are booking through Agoda (for Asia) or booking.com (outside Asia): we receive a small commission which helps us maintain our website and continue to provide information for your adentures. You pay the same price either way!
Overall
The club lounge at the Langham is outstanding. We loved having a space to chill out, grab some drinks and nibbles and curl up with a magazine all while enjoying the stunning views of Chicago. The personalised service is a real treat and made us feel totally at home. As soon as we saw the club lounge on the hotel website we knew we had to indulge and we were definitely glad we did. Now we just need a reason to head back to Chicago and return to the Langham club!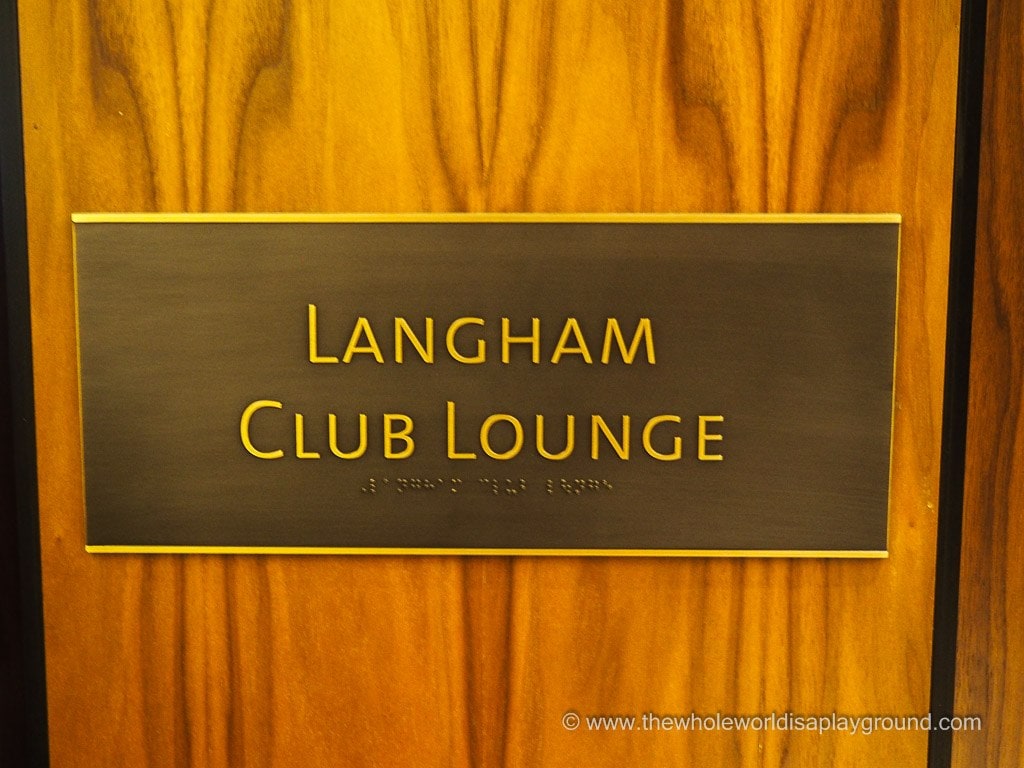 Some of the links in this article may be affiliate links. This means that if you click through our link and book/purchase anything via these links we receive a small commission. We are a participant in the Amazon Services LLC Associates Program, an affiliate advertising program designed to provide a means for us to earn fees by linking to Amazon.com and affiliated sites.