My lovely mum and I were off to Chicago for a girls only trip and we needed somewhere special to stay. I was in charge of finding a magnificent hotel and all my research pointed to The Langham Hotel, Chicago as being the one. A reservation was made and we were on our way to the gorgeous Langham Hotel for 5 nights of luxury and relaxation in the Windy City!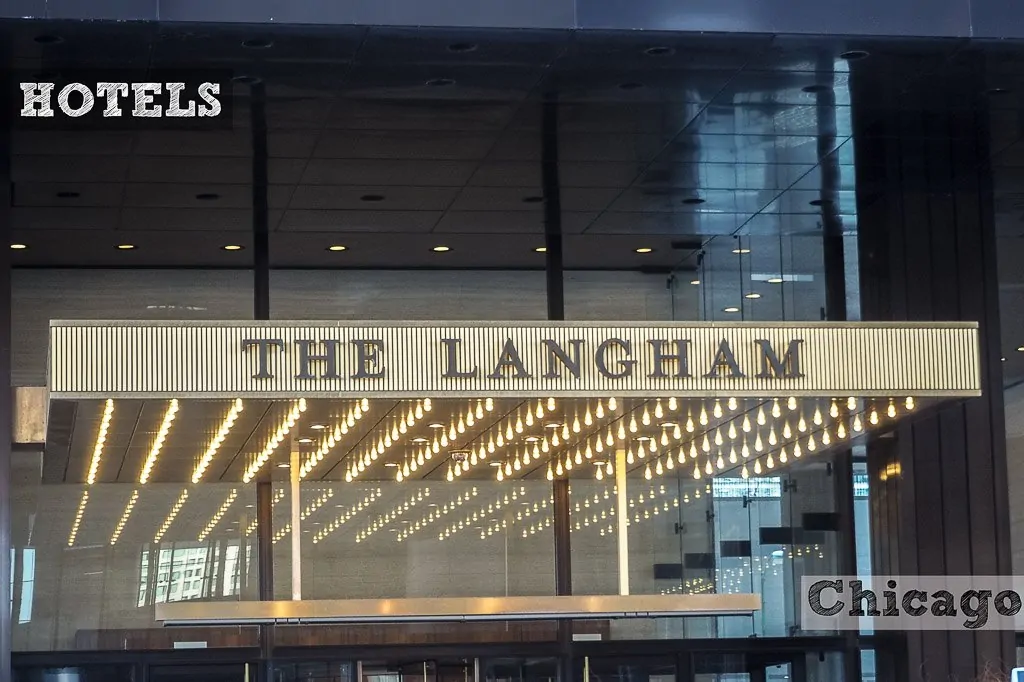 The Langham, Chicago
We arrived at the Langham after travelling what felt like half way around the world (a long story involving a missed flight and a surprise night in New York) and were immediately in awe of the stunning surroundings.
The incredible lobby: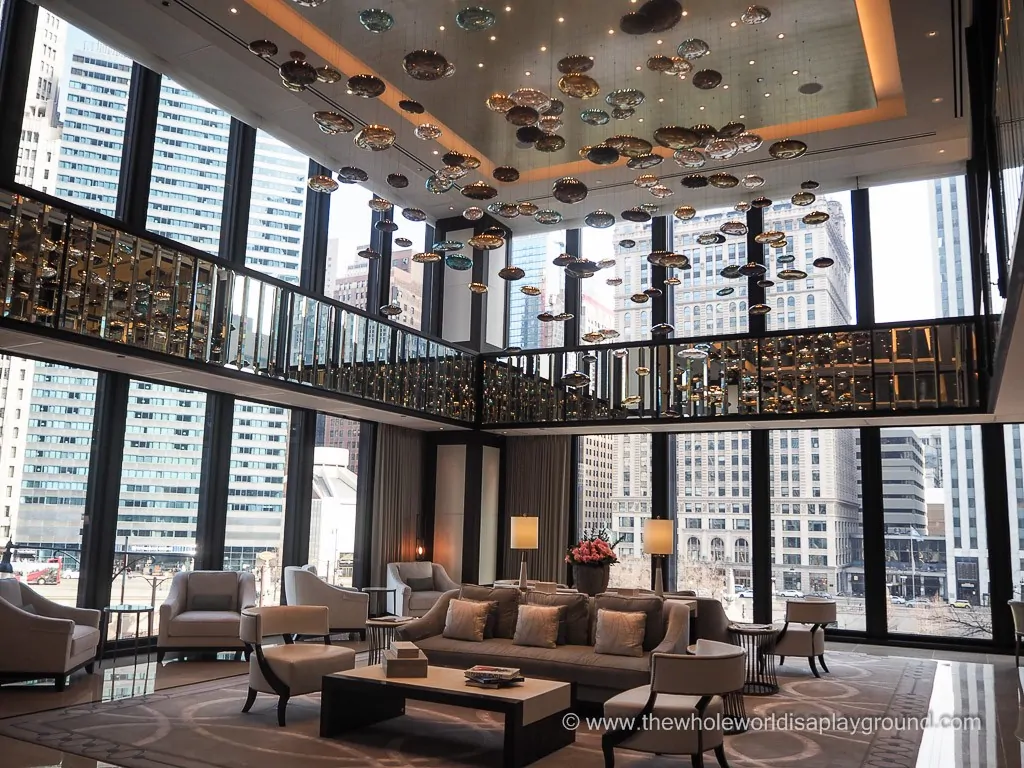 The pink Langham club car at the entrance! I was smitten!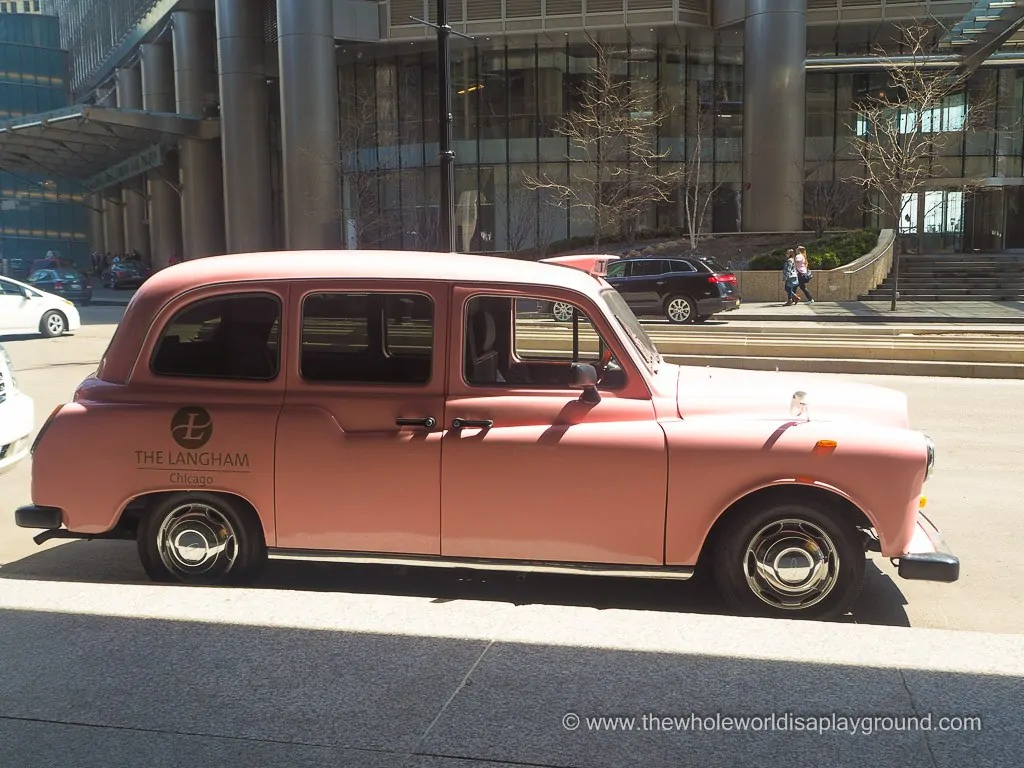 The Rooms
Myself and the mum do like to treat ourselves and, with this in mind,  we booked a Langham Club room which included access to the Langham Club Lounge on the 13th floor! Check out a full review of the Club Lounge here! Our room was elegant and extravagant and offered a lovely view over the Chicago River. It was also about the same size as my entire apartment, I totally wouldn't mind moving in! Highlights included the extremely comfortable beds, the very cool mini bar and one of the most beautiful hotel bathrooms I've ever seen!
The Room: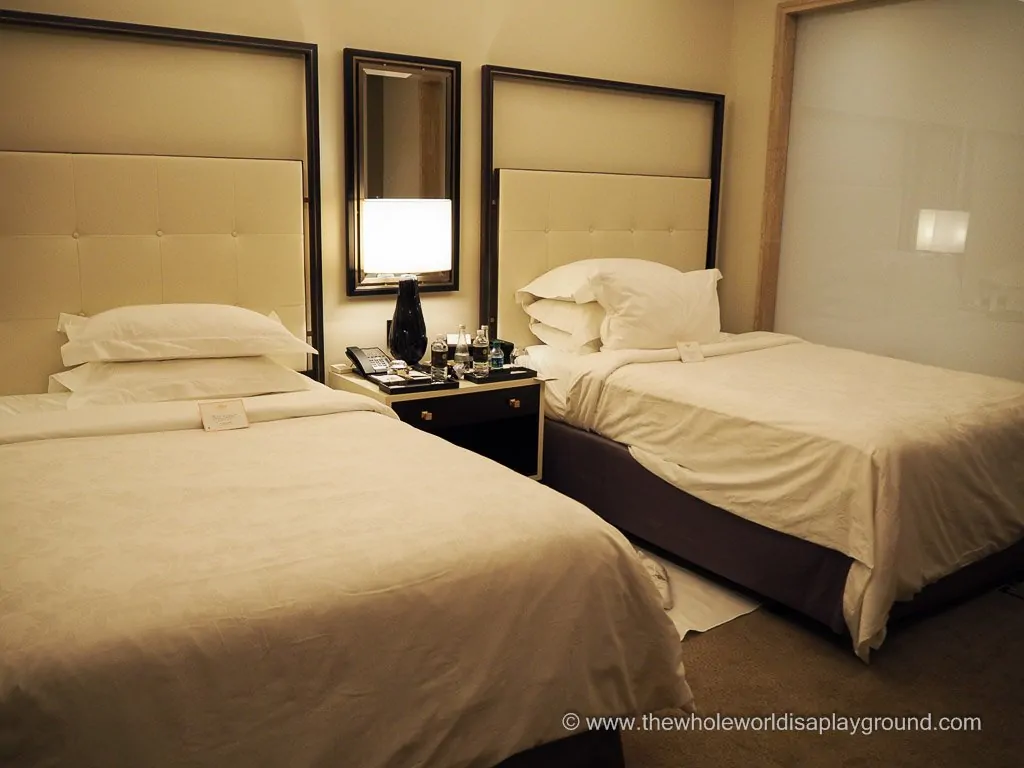 The incredible bathroom:

Never a truer word said! Nightly words of wisdom on the pillow: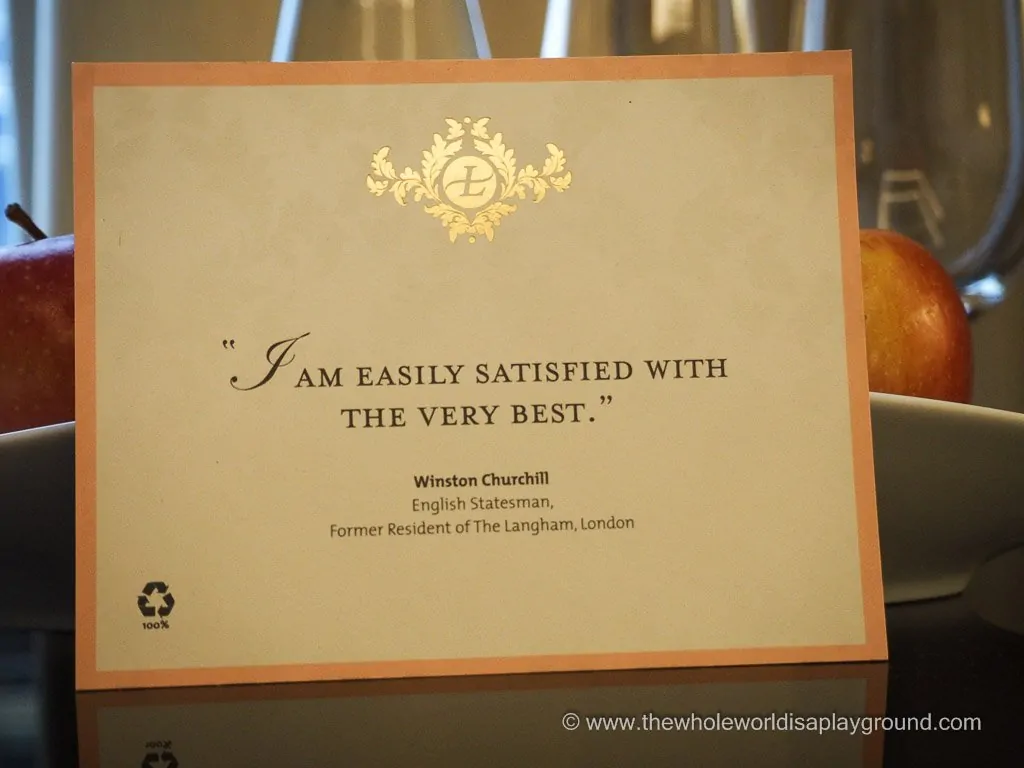 The Location
The hotel was perfectly located for a spot of sightseeing and retail therapy. We were able to walk to most of the sights and shops (check out what we got up to in Chicago here!) including Grant Park and Michigan Avenue. Given the hotel's prime location, the views were pretty spectacular!
Checking out the view down State Street, I spy shopping!

Admiring the Chicago River: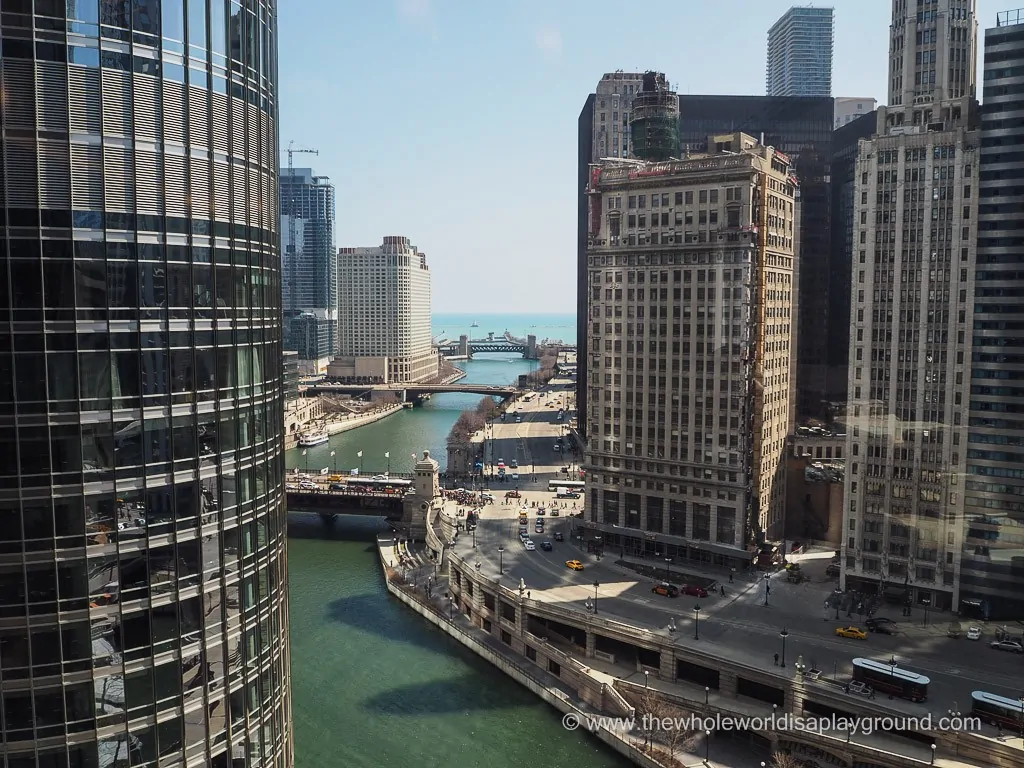 The Club Lounge
Our club room included access to the stunning Langham Club Lounge on the 13th floor of the hotel where privileges include a personalised butler service, private check-in and evening cocktails and canapes. Don't mind if I do! For more details  on the Langham Chicago Club Lounge check out my full review here.
The Lounge: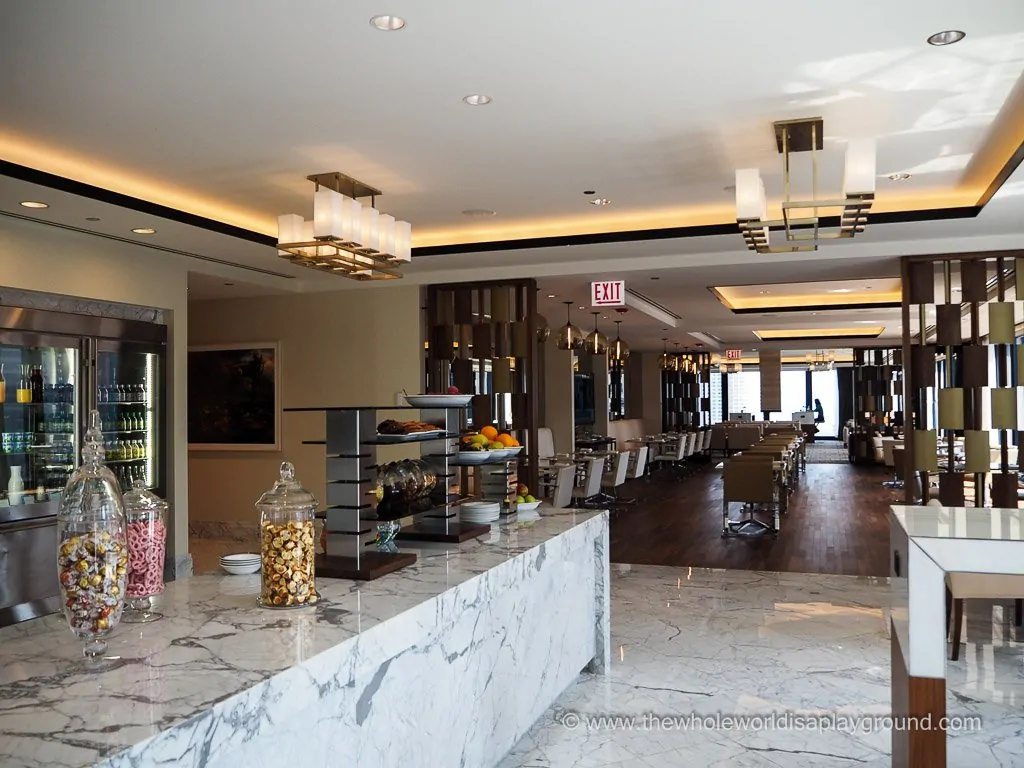 Champagne and views!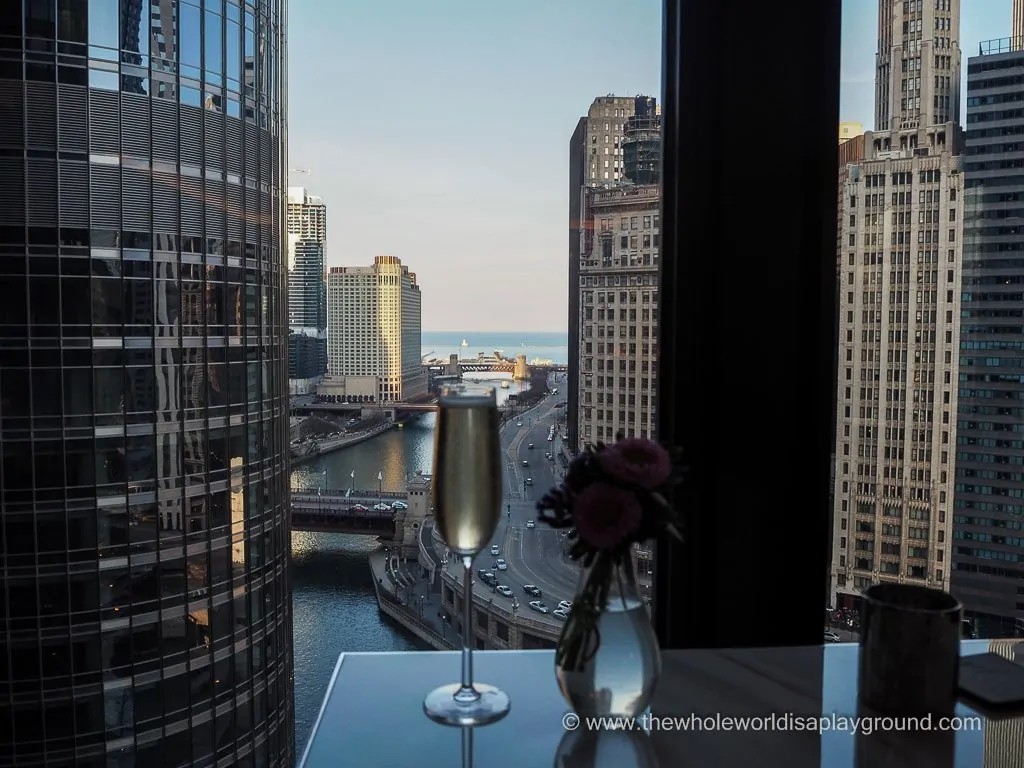 Stunning evening shrimp display: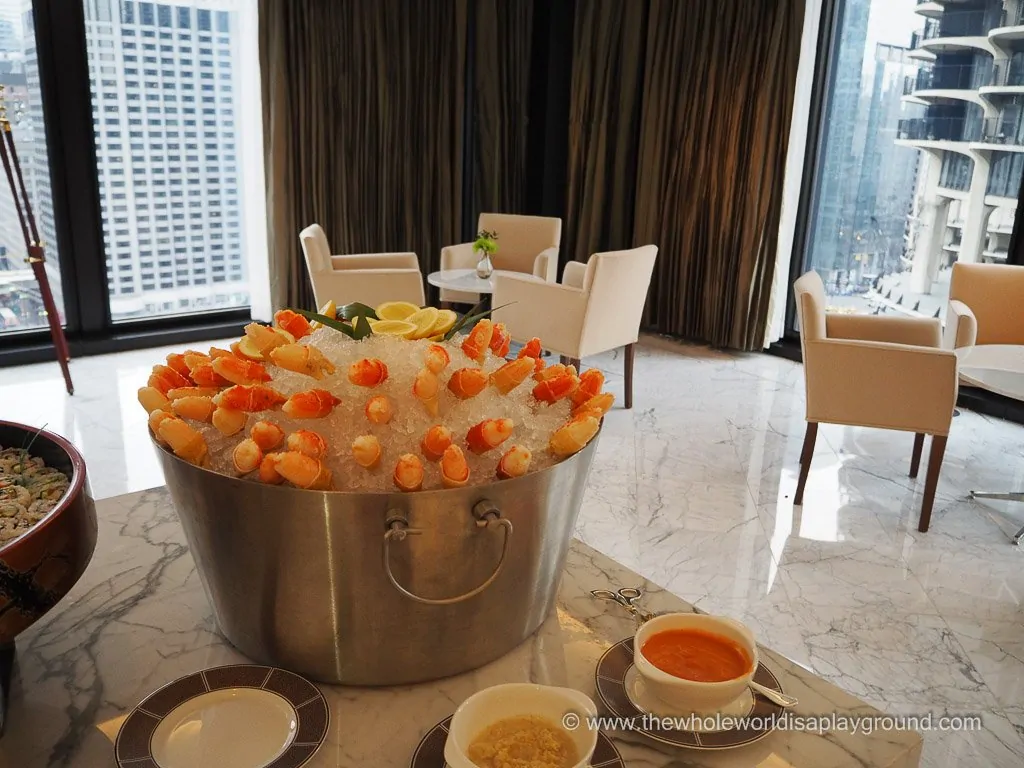 The Hotel
The decor and facilities are luxurious throughout and the communal areas of the hotel are stunning and the facilities are first class.
The entrance area: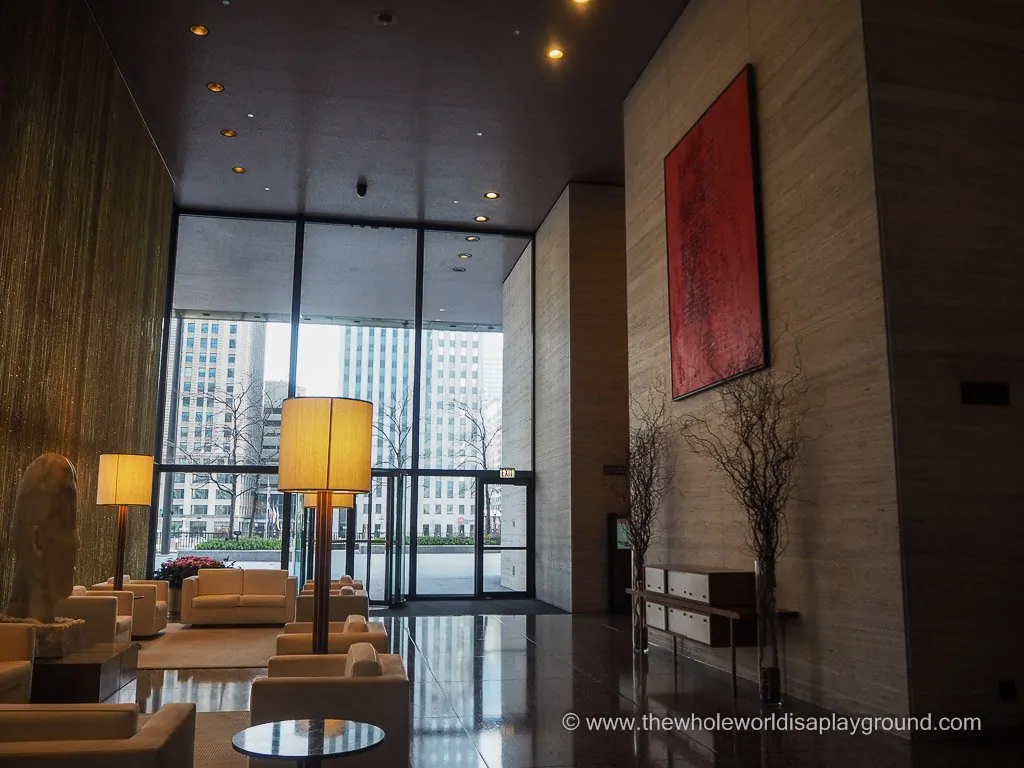 Swimming pool: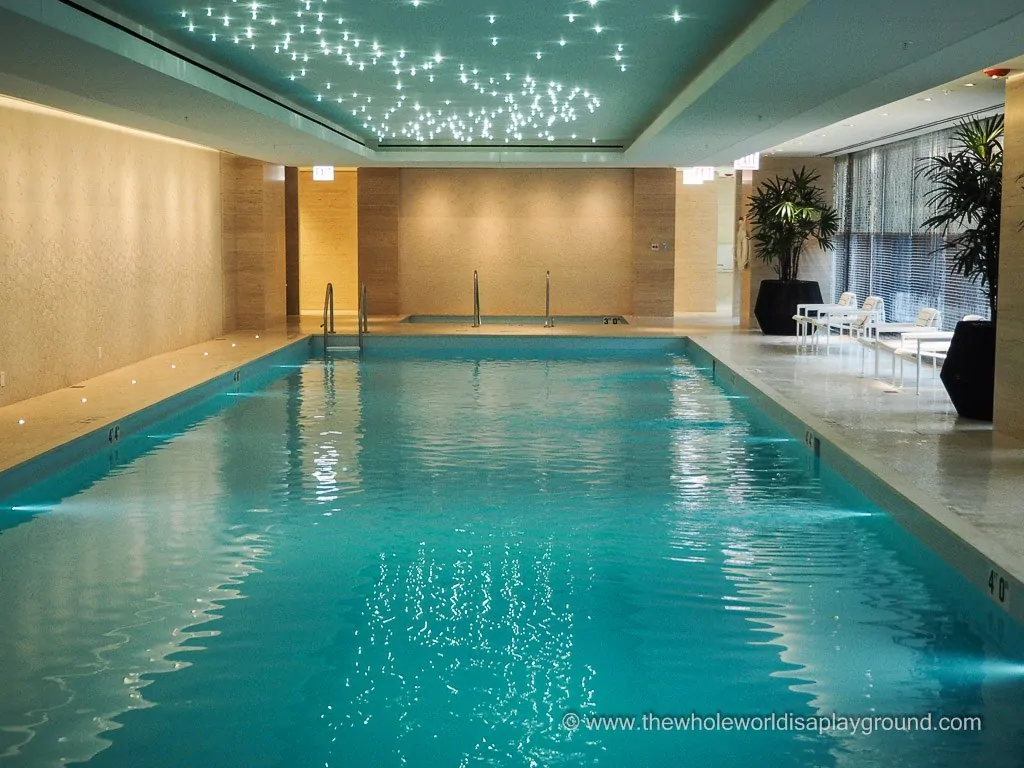 Gym: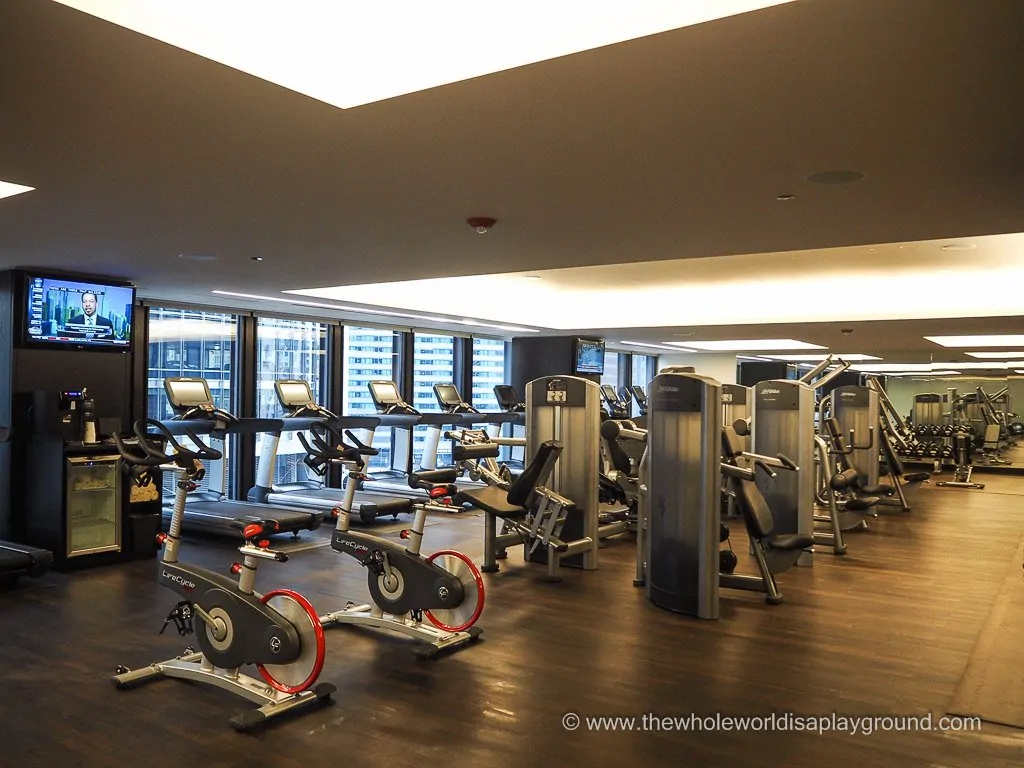 Children's play area: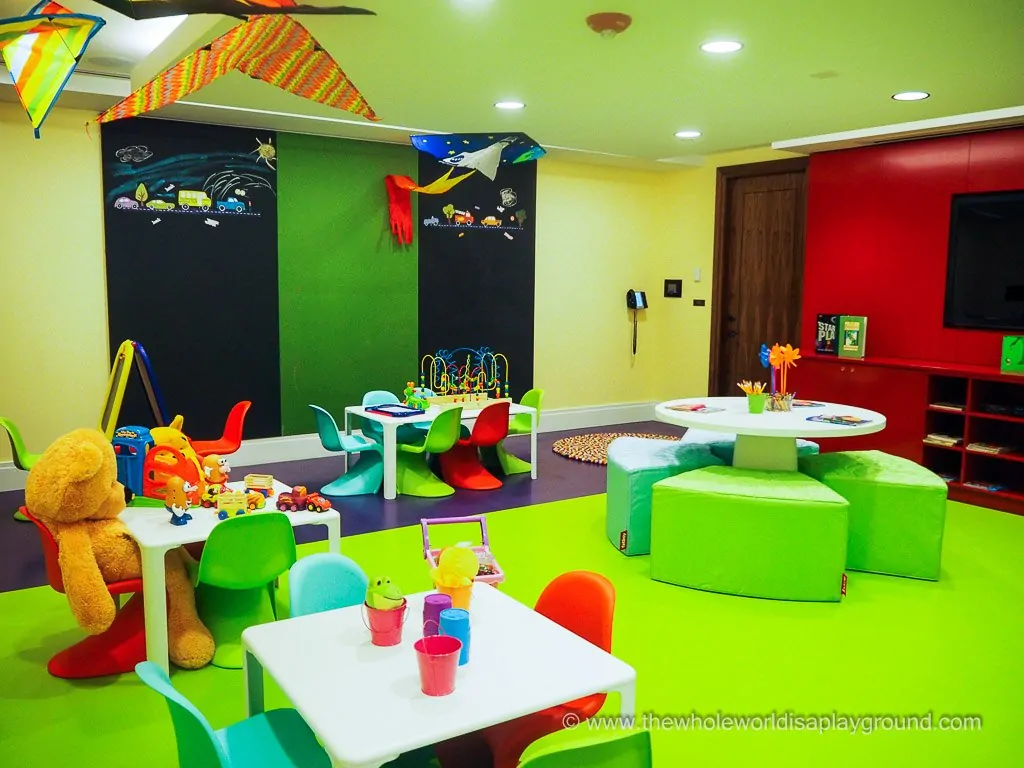 Overall
The Langham Chicago is as close to perfect as it gets in the hotel world! It's easily one of the best hotels I've stayed at in the US and every detail was impeccable from check in to check out. The staff were friendly and the service excellent. It's a truly beautiful hotel and well deserving of its position as one of the leading hotels in Chicago. The only negative was having to check out and return to reality