Within easy reach of some amazing nature, wineries, and beach towns, there are some fantastic options for day trips from Portland. It's so much fun getting out of the city and exploring the stunning Oregon Coast, the beautiful Columbia River Gorge and even an airplane in the woods! We love using Portland as our Pacific North West base and have put together this list of the 12 best day trips from Portland.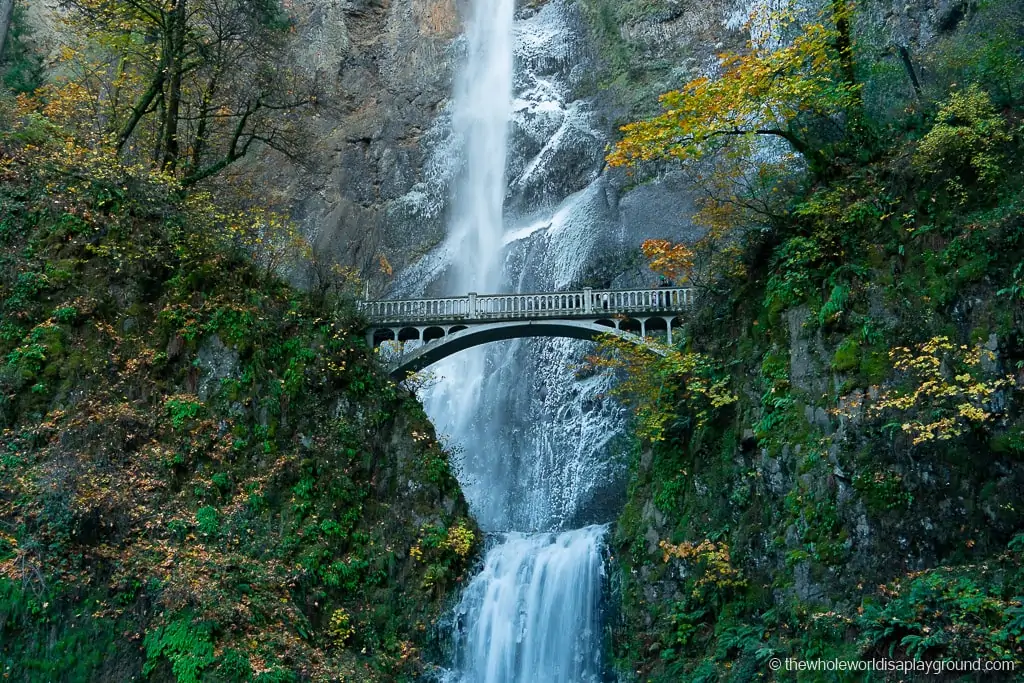 Portland Day Trips: How to get around
Renting a car is one of the easiest and most convenient ways to explore Portland and its surrounds. Having your own car gives you the flexibility to travel at your own pace and make stops at all the wonderful sights around Portland.
We're huge fans of road trips and have driven rental cars in almost 50 countries so we have a lot of experience renting cars in foreign countries. We recommend using RentalCars.com to reserve your car. They have the best selection and prices that we've found – check prices here!
Book your car now with RentalCars.com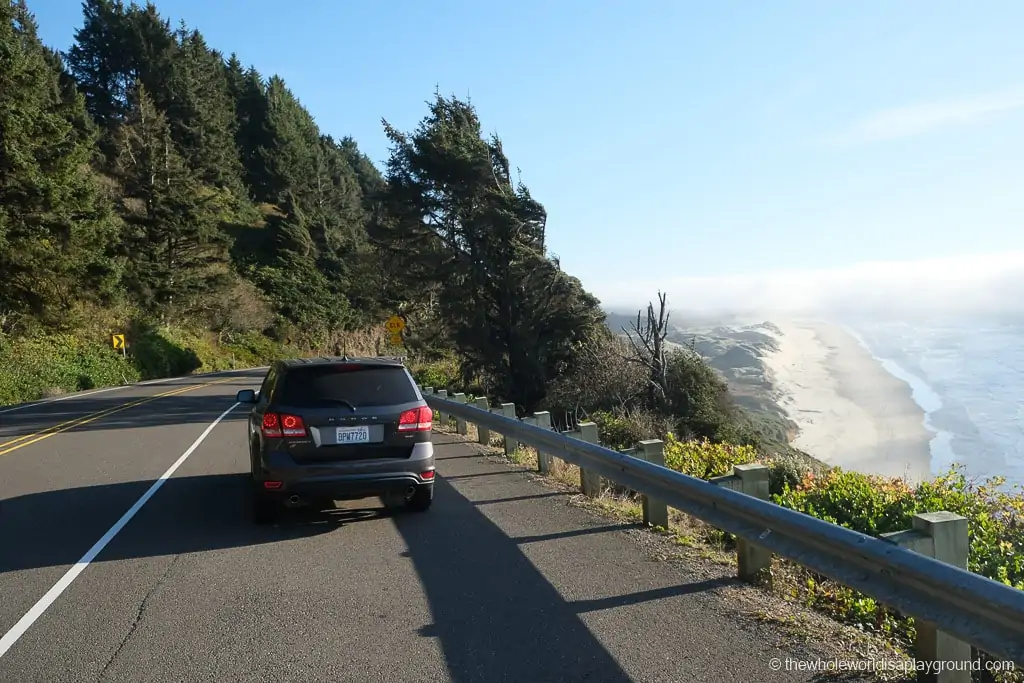 1 | Columbia River Gorge
Drive time from Portland: 30 minutes
The Columbia River Gorge, a canyon stretching over 80 miles through the Cascades mountain range, is one of the best day trips from Portland. There are lots of beautiful waterfalls in Oregon and this area is home to many of its finest.
Day trips from Portland tip: There is lots to see and do in the Columbia River Gorge so allow up to full day for the trip to the area. The waterfalls are easily accessible and are located relatively close to each other making it possible to visit a few of them in a single day. There are lots of viewpoints and stops along the route and it's a lovely drive from Portland.
The waterfalls are dotted along the Historic Columbia River Highway which weaves alongside the gorge. The most famous is the spectacular Multnomah Falls, which is only a 5-minute walk from the parking lot just off the Vietnam Veterans Memorial Highway.
Multnomah Falls is Oregon's highest waterfall and the view of the two waterfall tiers and Benson Bridge is an iconic Oregon sight. A visit to Multnomah Falls is one of our favorite things to do in Portland.
July 2021 update: if you wish to visit Multnomah Falls between now and September 19 2021 you will need to book a timed reservation ticket in advance. The tickets are available at 7am 14 days in advance of the visit date. A limited number of additional tickets may become available at 7am 48 hours in advance. Tickets cost $1 and can be reserved here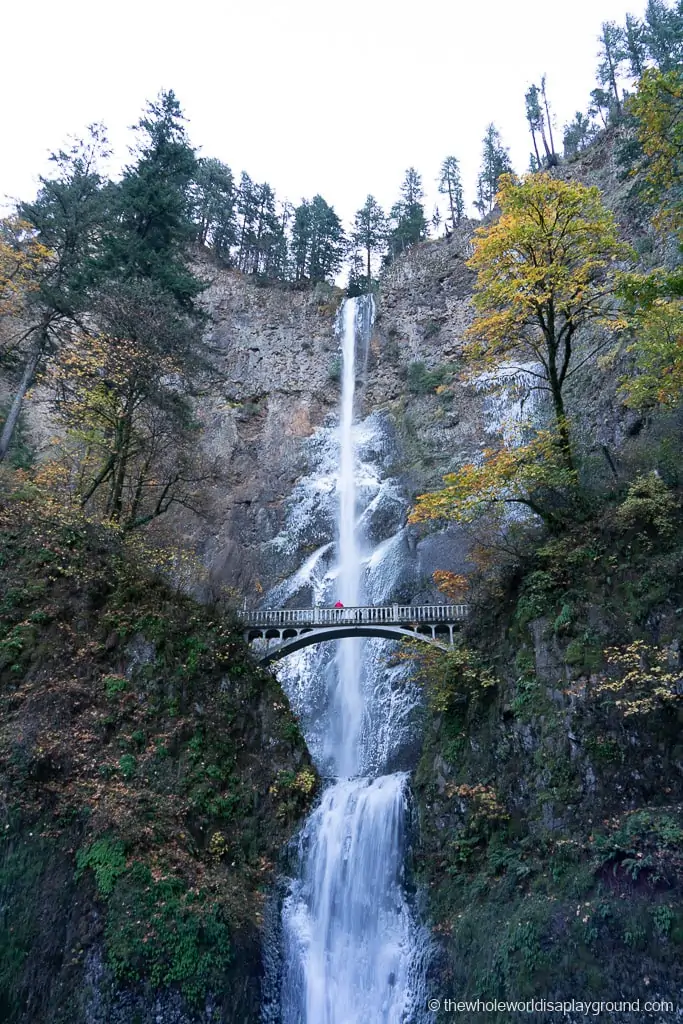 Beacon Rock makes for a fun hike along the drive. It starts with an easy one-mile trail which is quickly followed by 52 switchbacks to the top!
There are lots of other waterfalls as well as scenic viewpoints along the highway. Latourell Falls, Horsetail Falls and Bridal Veil Falls all make for great stops alongside Multnomah Falls.
There are also some stunning viewpoints and one of our favorites is Vista House. There are sweeping views of the gorge from up here, just make sure to be careful as it can get extremely windy and we've seen people lose their hats!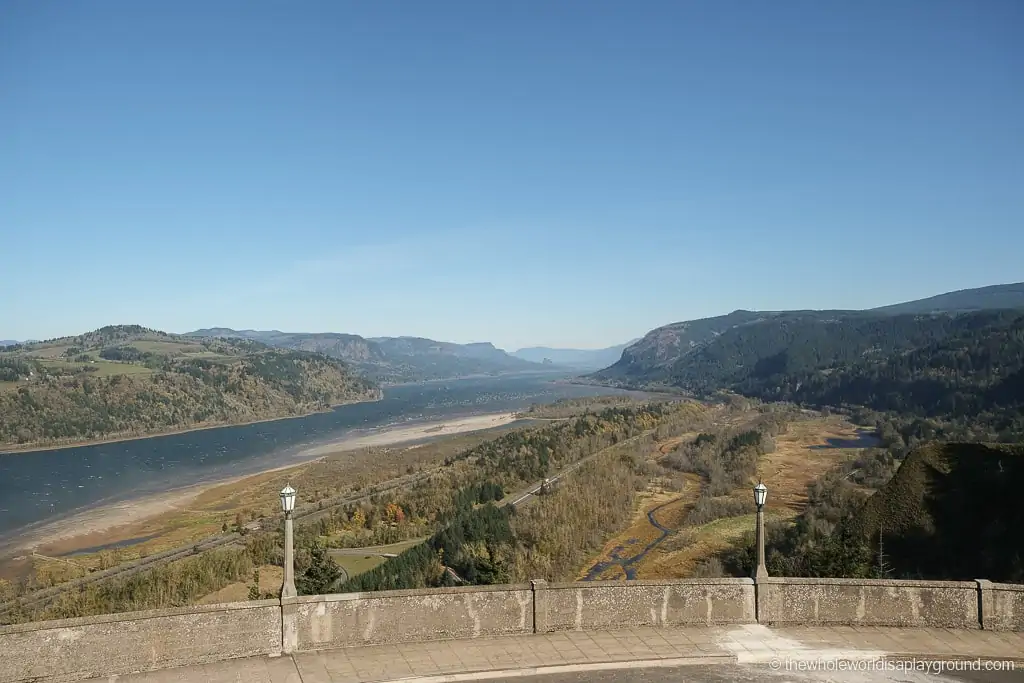 2 | Astoria (and the Goonies filming locations!)
Drive time from Portland: 1 hour 45 minutes
Astoria is a quiet seaside town located at the mouth of the Columbia River around 2 hours west of Portland. There are lots of awesome things to see in Astoria that make it worthy of a day trip from Portland. The main sights include the views from the Astoria Column, the shipwreck at the nearby Fort Stevens State Park, and the nostalgic Goonies filming locations dotted around the town.
Astoria is packed Goonies filming locations and it's one of the big reasons visitors flock to the area – there's the Jailhouse and the Goonies House and even the bowling alley where Chunk, holidng his pizza and milkshake, watches the car chase through the window! We spent a day exploring all the Goonies filming locations and it's a lot of fun! Kindergarten Cop and Free Willy were also filmed in Astoria.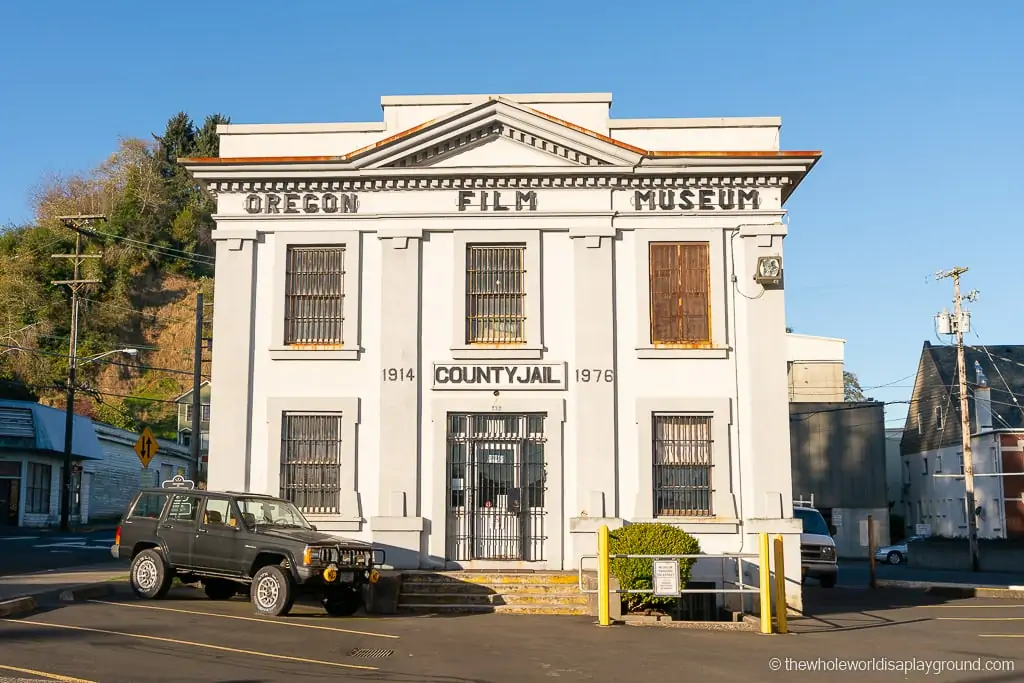 3 | Seaside and Cannon Beach
Drive time from Portland: 1.5 hours
Cannon Beach is a popular seaside town around 2 hours west of Portland and is home to the famous Haystack Rock, one of Oregon's most recognizable landmarks.
Visitors can explore the galleries, shops and restaurants in Cannon Beach town, stroll on the beach or explore some of the scenic trails in the nearby Ecola State Park. There is something for everyone in Cannon Beach and it's a great day trip from Portland.
For more on Cannon, check out our guide to the best things to do in Cannon Beach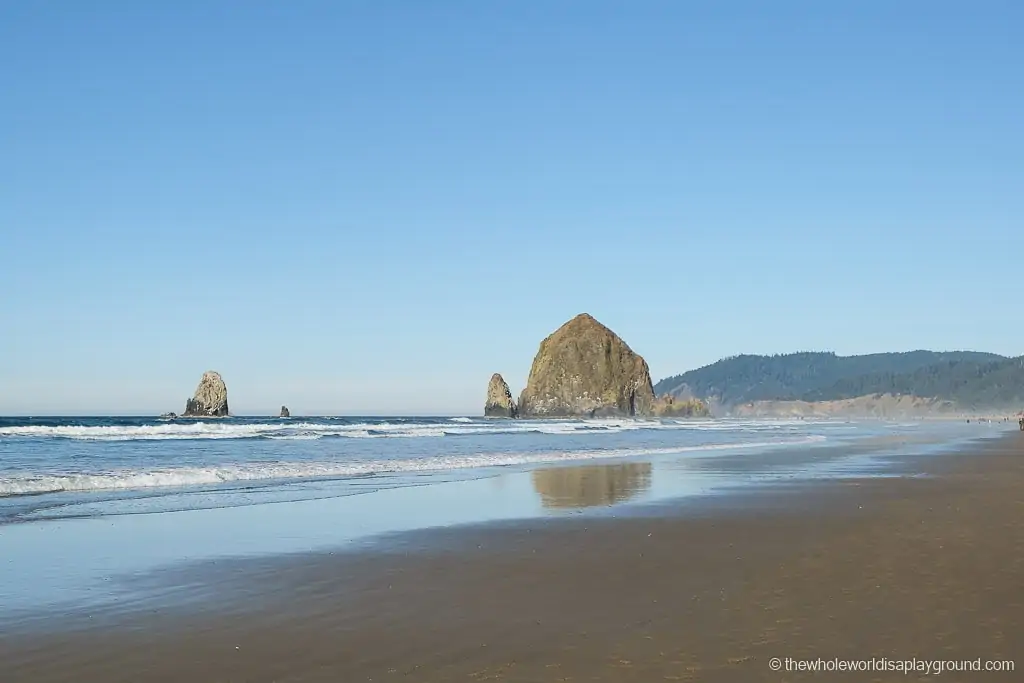 If you a couple of hours then stop by Seaside, a small town just north of Cannon Beach with a beautiful beach and promenade. The town has a real retro vibe and there are lots of fun things to do in Seaside if you are in the mood for retro beach vibes! Our favorite is walking on the Prom and enjoying the Seaside beach and its beautiful views. Sunsets here are spectacular.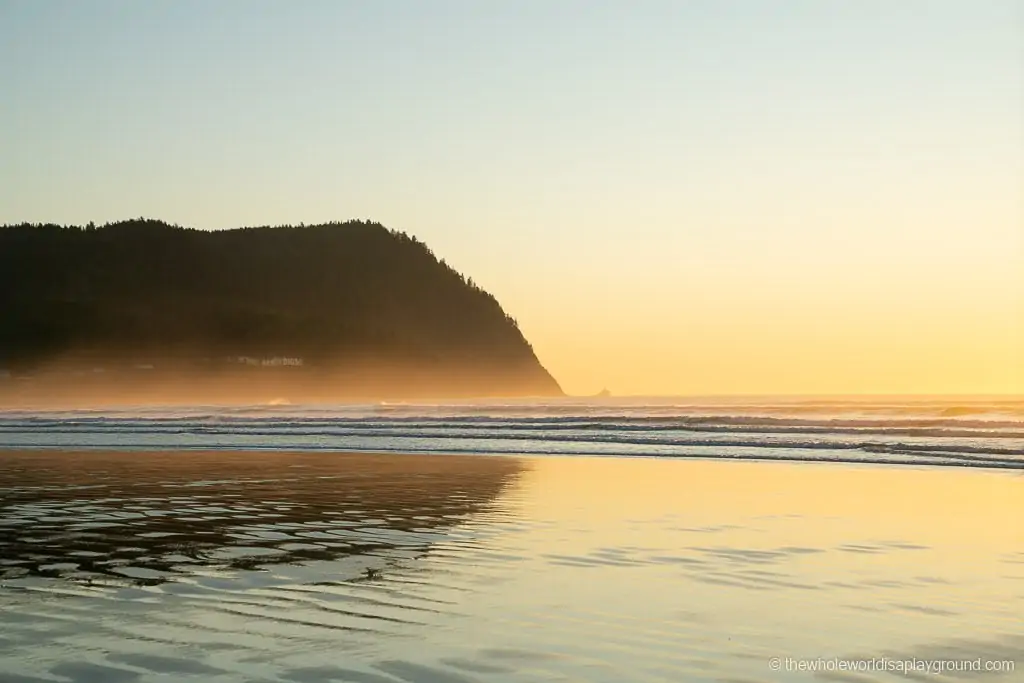 4 | Airplane in the Woods
Drive time from Portland: 30 minutes
The Airplane in the Woods, a retired Boeing 727 sitting deep in the woods, is certainly a unique day trip from Portland. It came about in 2003 when Bruce Campbell purchased an old Boeing 727-400 and had it shipped to Portland where he now lives in the airplane.
The best part is that Bruce is only too happy to show visitors around his airplane home and encourages anyone interested to contact him ahead of time to arrange a visit through his website. Bruce also hosts many live concerts throughout the year at his airplane home and permits drone flights over the aircraft if you want to check out the airplane from above.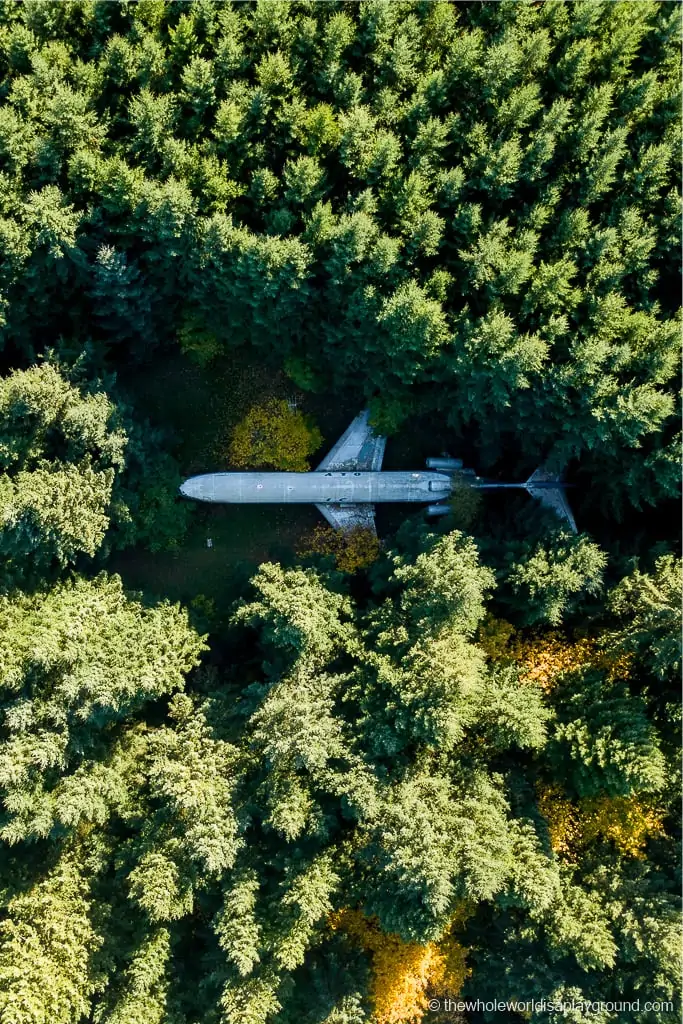 5 | Mount Hood
Drive time from Portland: 90 minutes
There are various places to visit at Mount Hood, Oregon's tallest peak, but the most popular is the historic Timberline Lodge. Located on the slopes of Mount Hood, Timberline Lodge is an alpine resort that offers skiing and snowboarding year-round. Mountain biking is also very popular.
A popular activity for non-sporty visitors is the Magic Mile Chair Lift which takes visitors up to 7,000 feet during the summer months.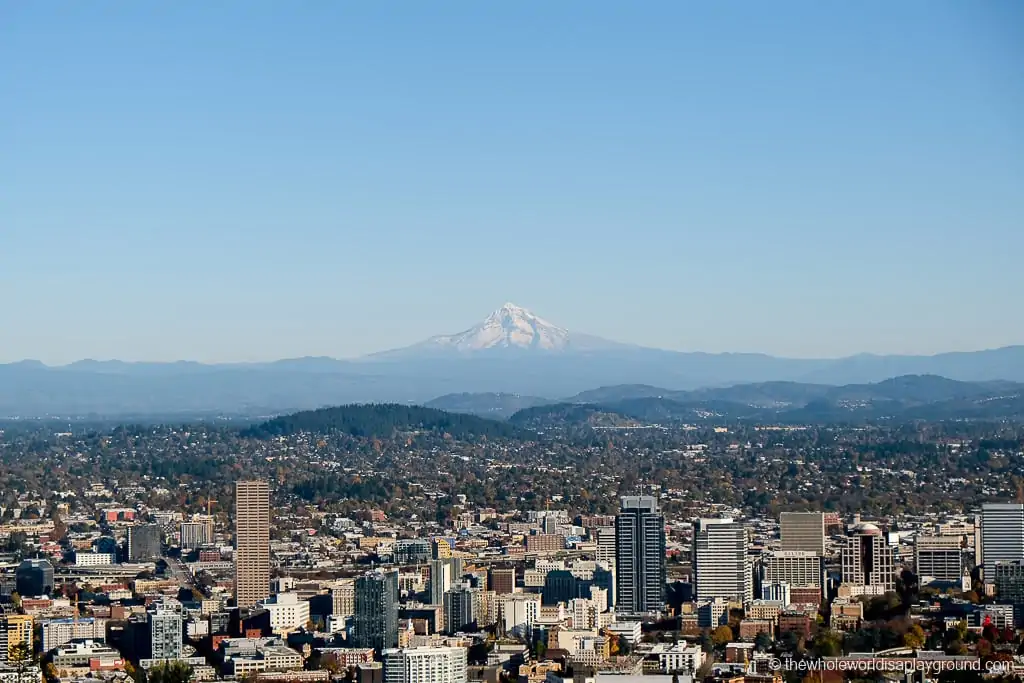 6 | Sauvie Island
Drive time from Portland: 30 minutes
Sauvie Island is a 24,000 acre natural river island a short drive north of Portland and is a fun day trip from Portland. The island boasts hiking trails, self-pick fruit farms and beaches which line the Columbia River. Sauvie Island is perfect for a family day out and kids will love the fruit picking and wading in the shallow waters while watching the boats pass by.
Day trips from Portland tip: visitors to Sauvie Island will need a parking permit at all non-commercial spots on the island. Day-use permits are $10 per vehicle
Fall is one of the best times to visit Sauvie Island and we were lucky enough to visit when the Pumpkin Patch was in season. Our kids loved the hayrides, the animal barn, and the corn maze.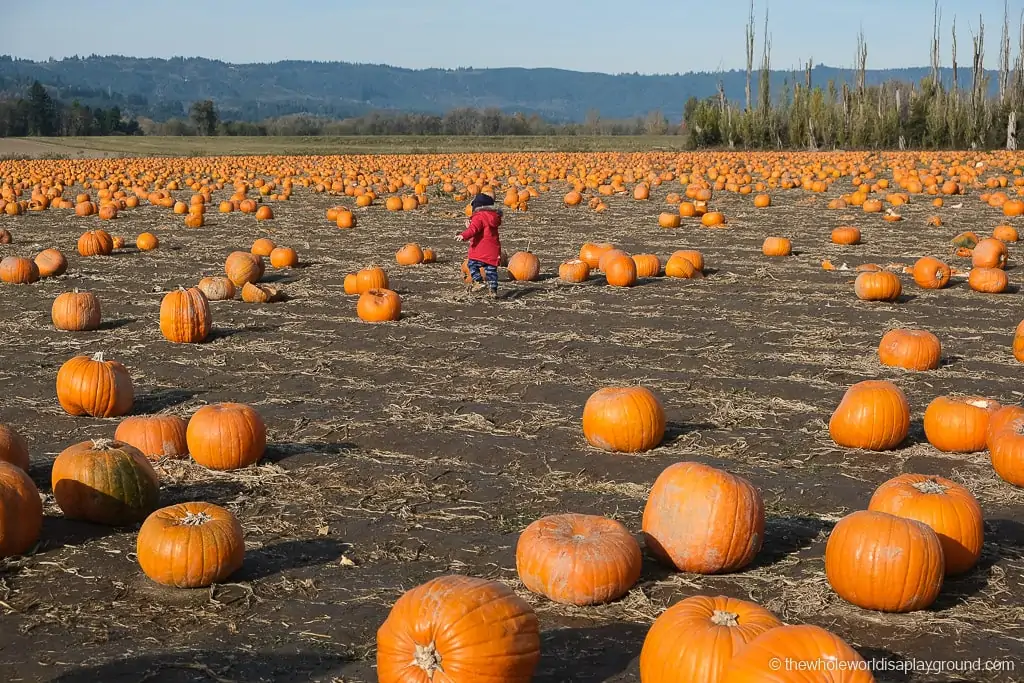 7 | Willamette Valley Wineries
Drive time from Portland: 50 minutes
A short drive south of Portland is the Willamette Valley which is home to some of the best wineries in the USA. Willamette Valley has over 500 wineries and many have tasting rooms open to the public to visit and sample the wines on offer.
Daytrips from Portland tip: Willamette Valley is a great day trip from Portland and we highly recommend taking a tour for the day so you can enjoy some wines and not worry about transport! You'll get taken to the best vineyards and be able to enjoy the day without having to worry about driving back to Portland.
The Willamette Valley Wine Tour is one of the most popular wine tours from Portland and also includes stops at 3 to 5 wineries with lunch at one of the wineries. Overall it's a great day trip and a great opportunity to learn about (and sample!) all the wines in the region- check prices now!
The Willamette Valley Wine Tasting Tour is another popular tour option that includes wine tastings – check prices now!
Book your wine your from Portland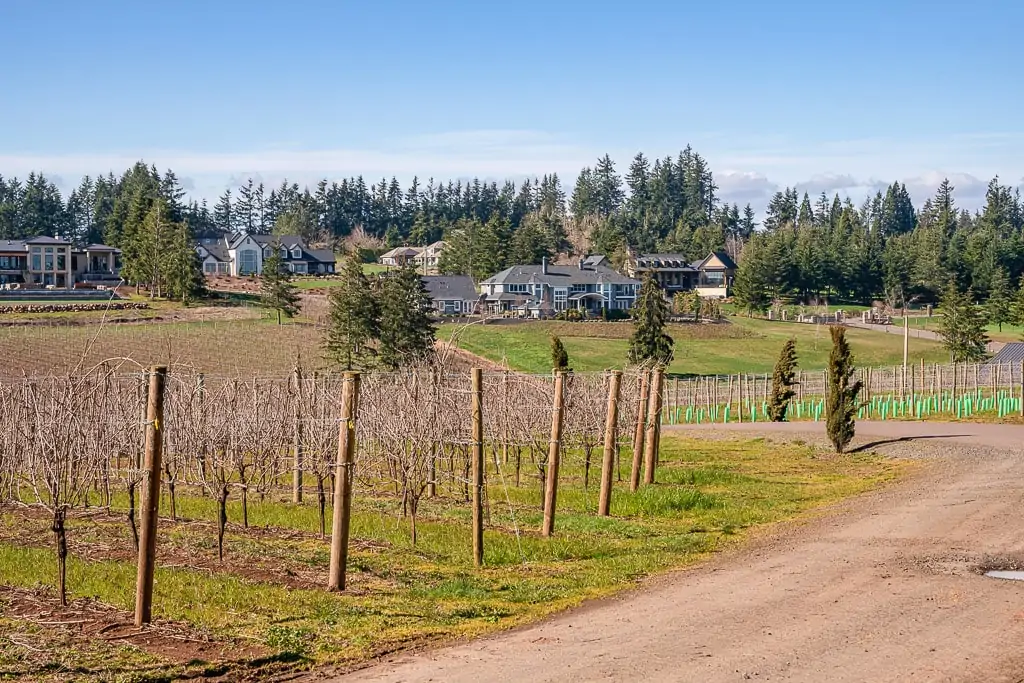 8 | Newport
Drive time from Portland: 2 hours 30 minutes/ 3 hours via the Coast
Located on the Oregon coast, Newport is home to beautiful beaches, stunning state parks, and the renowned Oregon Coast Aquarium. If you head west to the Oregon Coast and the 101 after leaving Portland there are some amazing stops along the way.
The Old Oregon Smokehouse and the Tillamook Creamery are great food stops. You can drive the Three Capes Scenic Route, a 40 mile journey that takes in Cape Meares, Cape Lookout and Cape Kiwanda. Other great stops include the views at Cape Foulweather, witness the power of nature at Devils Punchbowl and the towering Yaquina Head Lighthouse just north of Newport.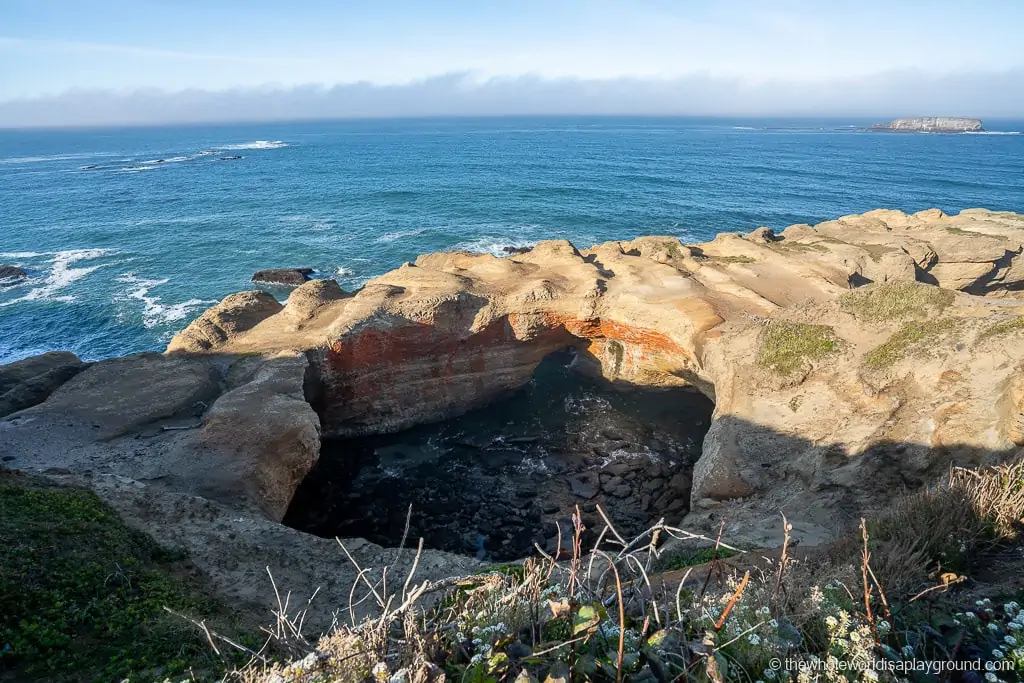 Newport is around 2.5/3 hours drive from Portland and there is so much to see along the coast and in Newport that it will be a busy action-packed day trip.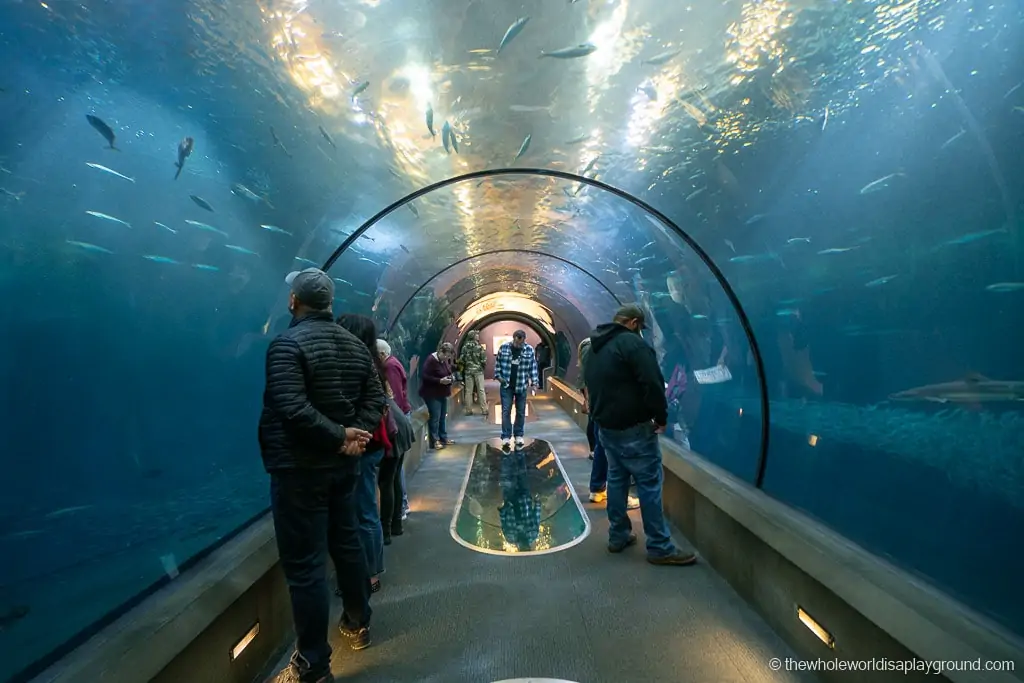 9 | Seattle
Drive time: 3 hours
It's possible to check out some of the most popular sights in Seattle on a day trip from Portland. The drive north to Seattle is very scenic and you will see great views of Mount Saint Helens.
One day in Seattle will allow time to explore the Seattle Center with a trip up the Space Needle and the adjacent Chihuly Gardens with the stunning glass sculptures.
Head to Pike Place Market to enjoy the atmosphere and the incredible food on offer and finish the day on the waterfront before heading back to Portland.
Day trip from Portland tip: An alternative way to get to Seattle is is to take the train. There is a direct Amtrak service from Portland to Seattle daily. While it's a little slower than driving, its a lot easier as you can relax on the journey.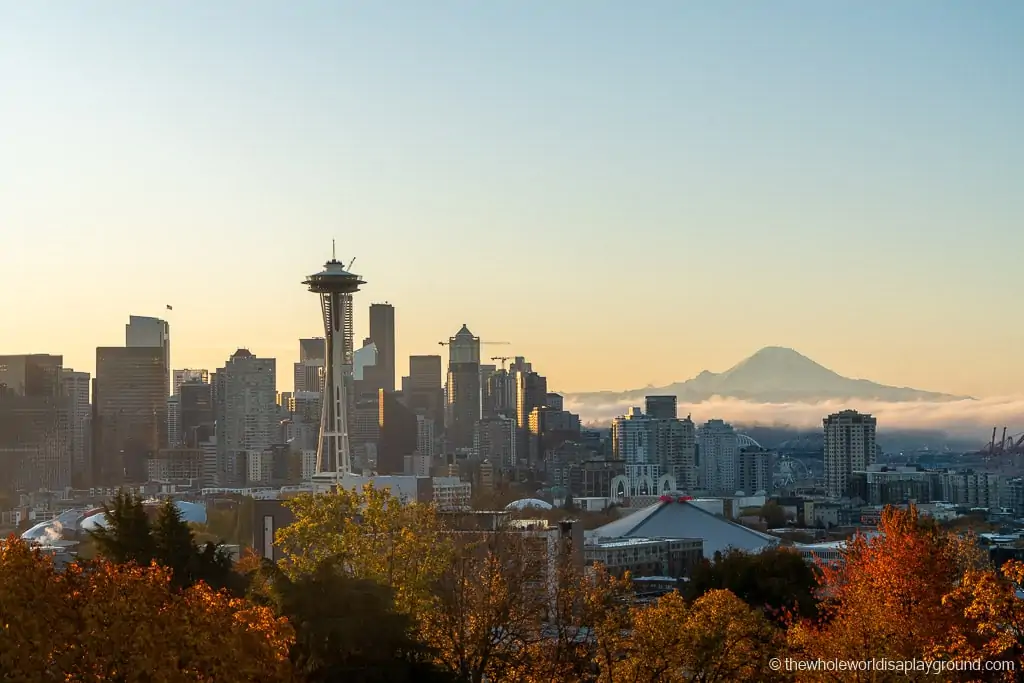 10 | Smith Rock State Park
Drive time from Portland: around 2 hours 45 minutes
Smith Rock State Park is an amazing state park located close to Bend in Oregon. Due to its relatively small size, one day is the perfect amount of time for exploring the park. Smith Rock is home to many beautiful hikes with Misery Ridge and Rim Rock being the most popular. Smith Rock Smith Rock also draws climbers from all over the US with its variety of climbs and over a thousand bolted routes.
Day trips from Portland tip: Smith Rock State Park can get extremely hot during the summer months so make sure to plan ahead and pack lots of water and sunscreen.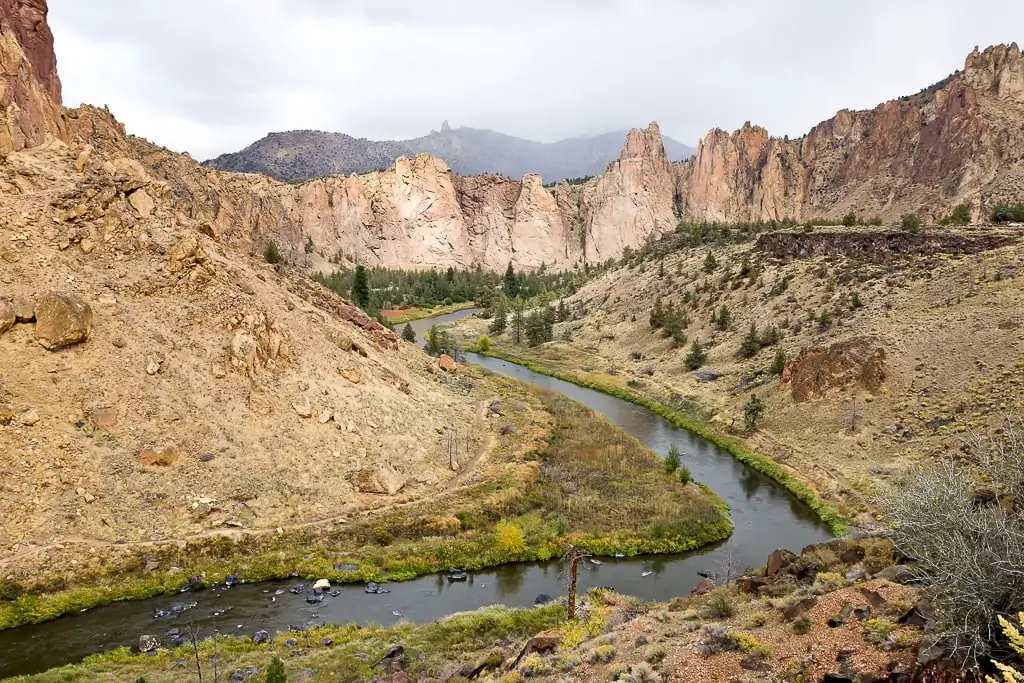 11 | Silver Falls State Park
Drive time from Portland: around 1 hour
Silver Falls State Park is a beautiful park just south of the city and an awesome place for a day trip from Portland. The park, which is the largest State Park in Oregon, is packed with trails and has 10 beautiful waterfalls, all of which are easily visited via a 7-mile moderate looped hike known as the Trail of Ten Falls.
The most popular waterfall in the park is South Falls, a 177 feet high waterfall with an incredible path that goes behind the falls.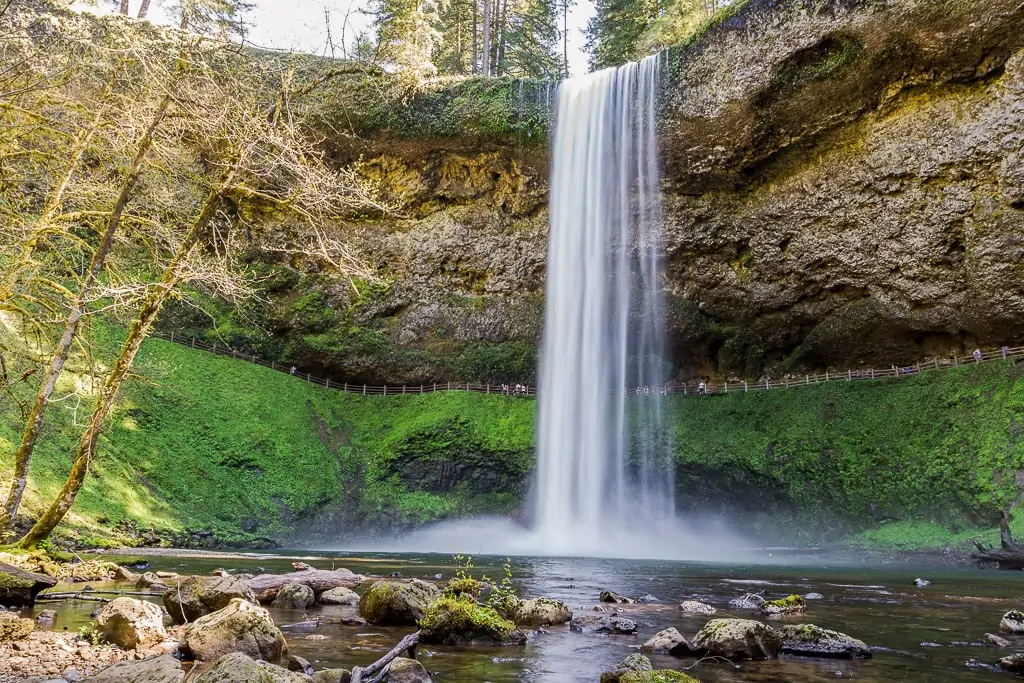 12 | Mount St Helens
Drive time from Portland: 2 hours
Mount St Helens, an active volcano that spewed the deadliest eruption in US history, sits just 50 miles north of Portland and is considered one of the most dangerous volcanoes in the US. Mount St Helens is a popular day trip from Portland and offers the chance to watch the powerful volcano and learn about its deadly history.
Castle Rock is the first stop on the way to Mount St. Helens and is home to its Visitors Center. Take some time to explore the exhibits and admire the views from the trail.
Continue on to the Johnston Ridge Observatory which is located 5 miles north of Mt St Helens at the heart of 1980 blast zone. There are movies with eyewitness accounts, exhibits, ranger talks, and incredible views of the surrounding landscape where the lava flowed through during the 1980 eruption. You can walk along the Eruption Trail and, if you visit in summer, it will be surrounded by beautiful wildflowers.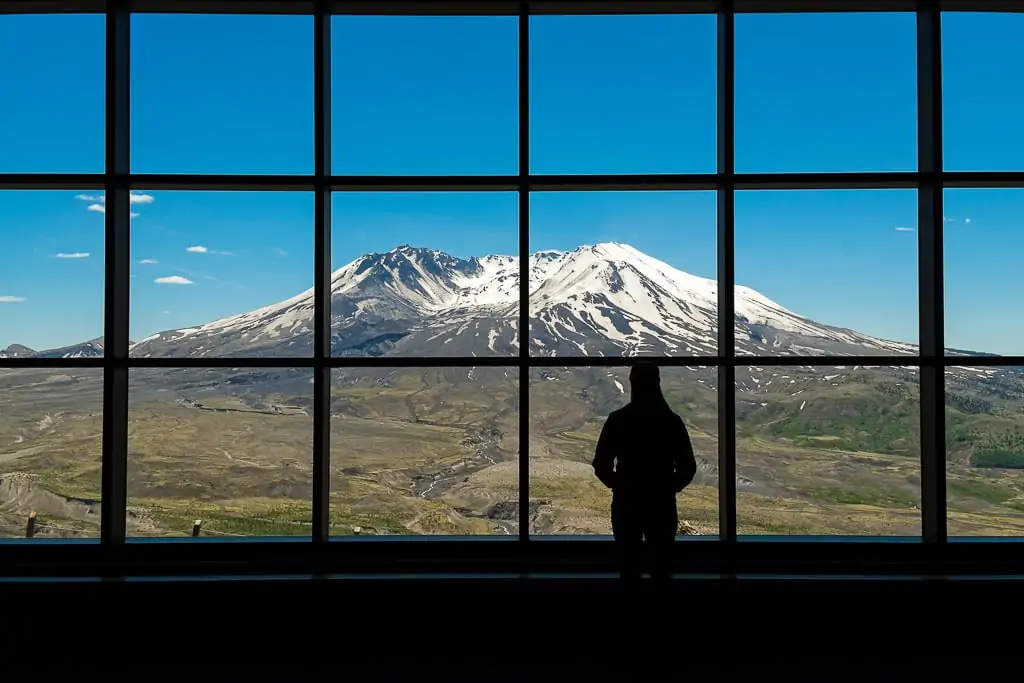 If you have time on the way there or back then make the detour to Ape Cave, the largest lava tube in the continental US. You need to reserve a ticket in advance to descend beneath the forest floor and take a self-guided tour of the cavern.