From ramen to sushi and mouth watering steak to bursting with flavour vegetarian dishes, Japan is a food lovers dream with culinary delights to cater for all tastes. It was a tough job but we did our best to sample as many different Japanese dishes as we could manage during our travels through the country! Here's a round up of our favourite foods which we think you need to try while visiting Japan!
1 | Ramen
Ramen is a Japanese staple and it is highly likely you will eat copious amounts during your time in Japan. The noodle soup dish ticks all the boxes: readily available on every street, mouth watering flavours, comforting and cheap. There's even a $10 Michelin Star ramen joint in Tokyo, the only ramen house in the world with a coveted star, which is likely to serve both your best ramen and the cheapest Michelin Star meal of your life. Best of all, you are encouraged to slurp your way through the bowl!
A typical ramen dish consists of wheat noodles served in a meat or fish broth, flavored with soy sauce or miso, and topped with meat, vegetables and sometimes a marinated boiled egg. Different types of noodle dish are common to each region of Japan so the types of broths, noodles, seasonings, and toppings vary depending on where you are.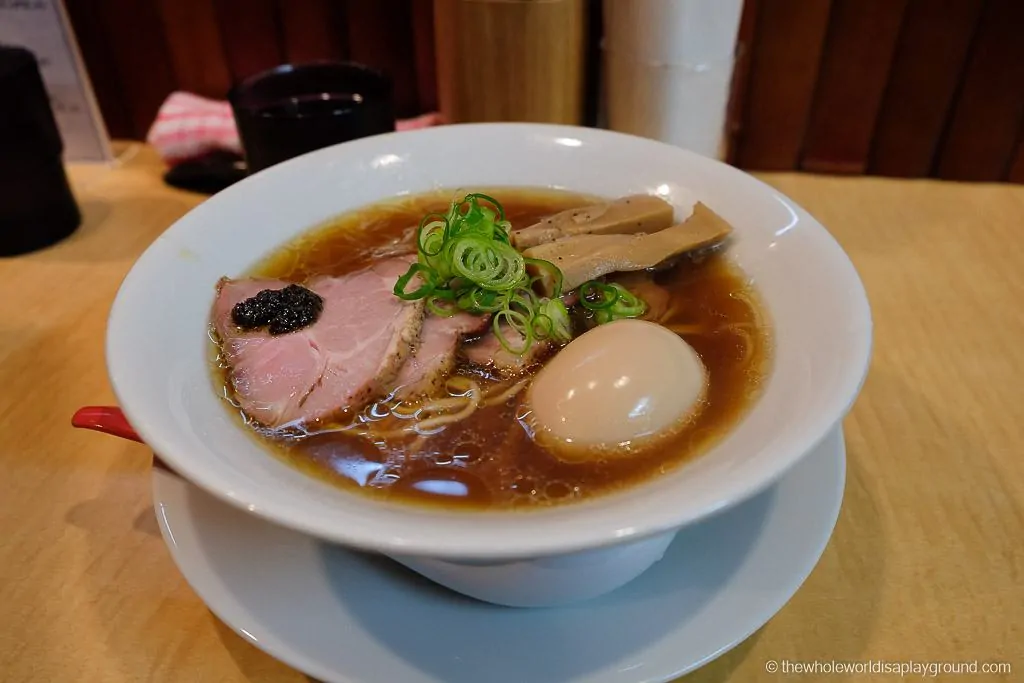 Just some of the ramen dishes we tried in Japan: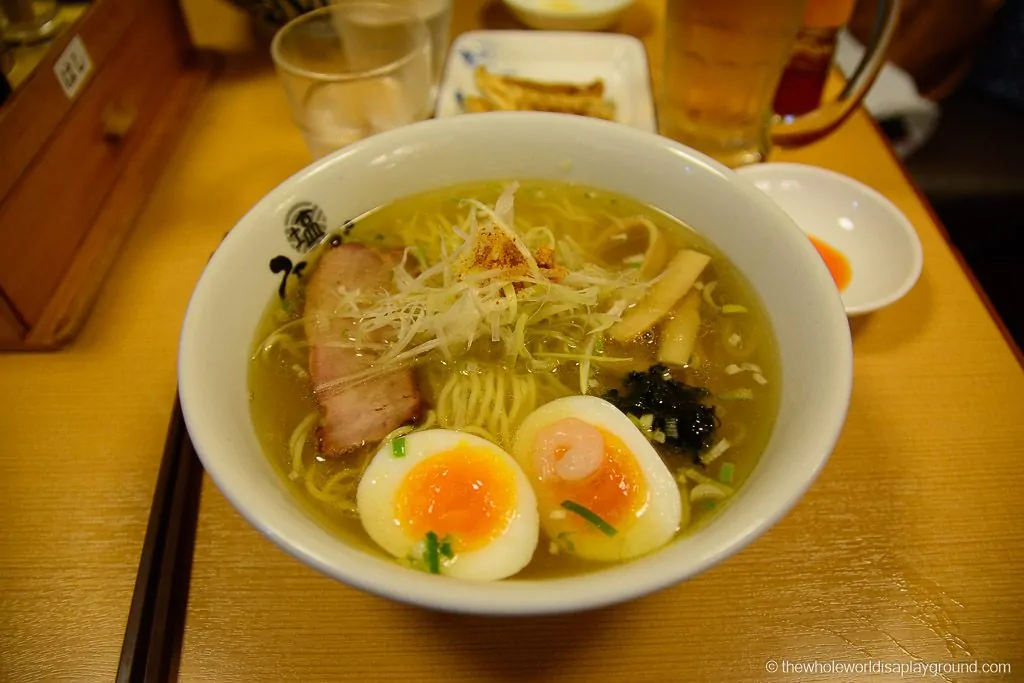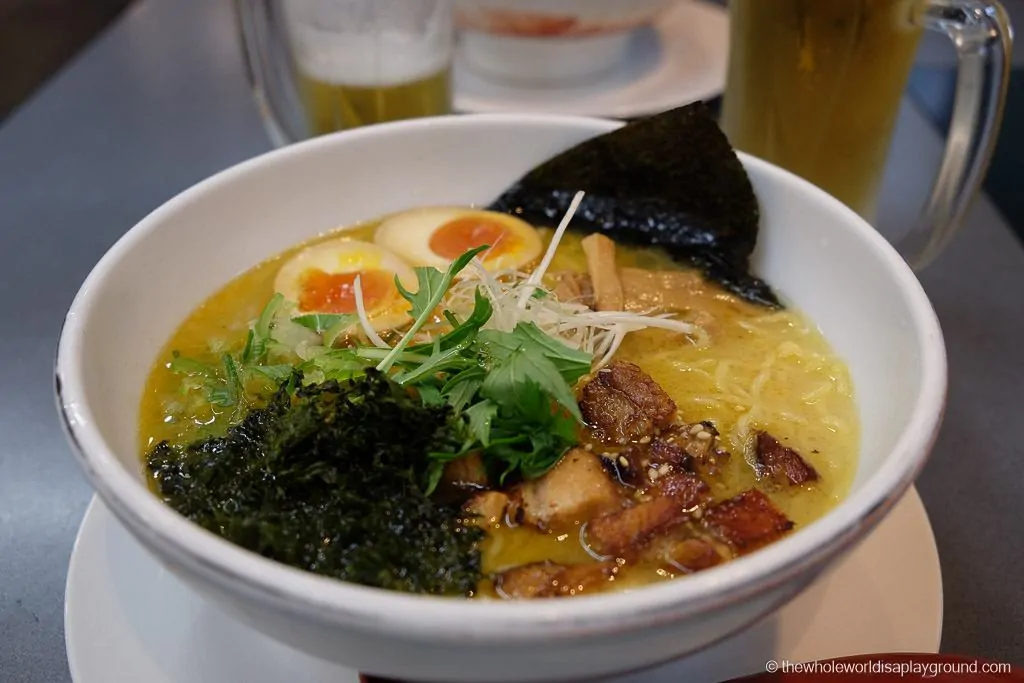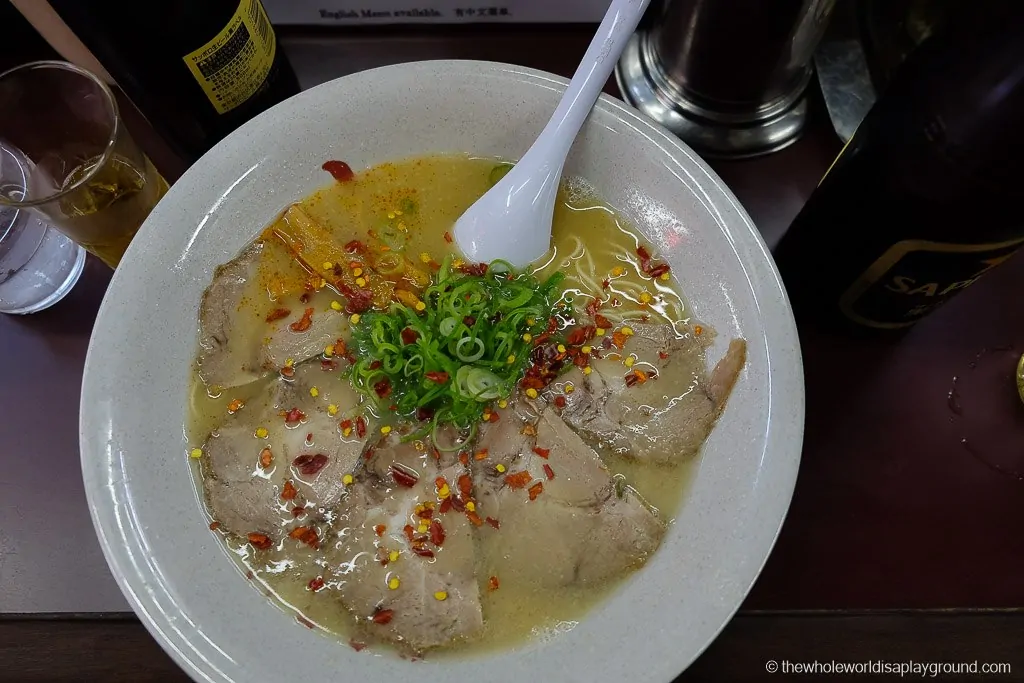 Our favourite ramen in Japan: As well as the Michelin Star Tsuta in Tokyo (check out our guide to getting a spot), Ramen Alley in Tokyo Station is a gem and we loved eating with the locals.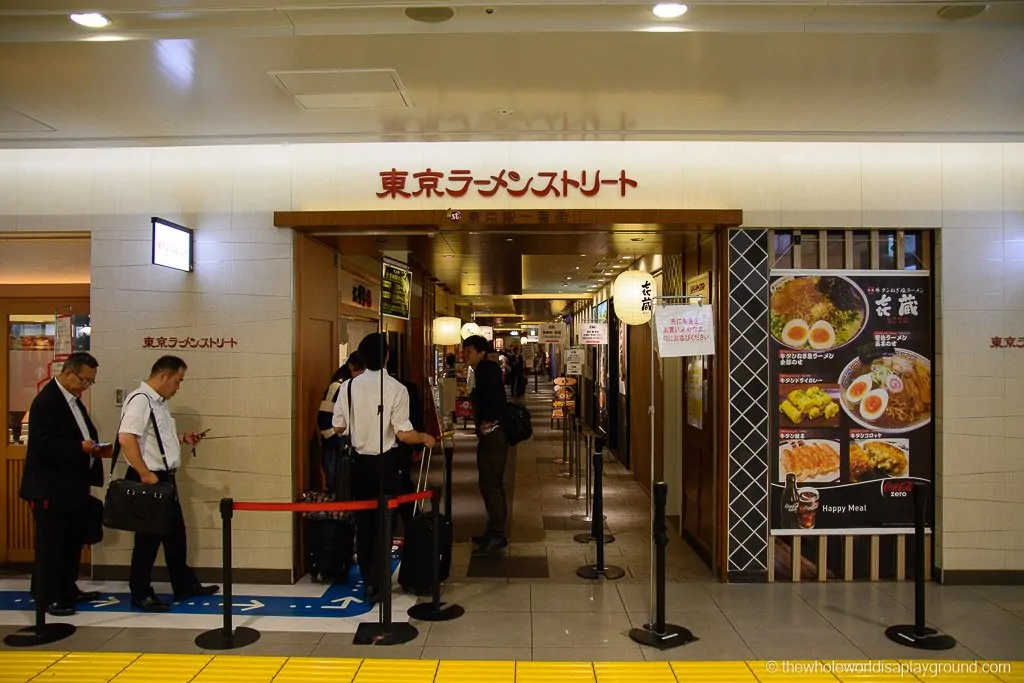 How to order Ramen in Japan

In most traditional ramen restaurants in Japan customers order food via a vending machine at the entrance. It's a very casual experience and we found that the menus had English translations in the bigger cities and usually there is a photo of the dish. The staff were always happy to help. Once you've ordered hand the receipt over the counter to the wait staff and the chefs will prepare the food. In a few minutes you'll be hunched over a steaming bowl of delicious ramen!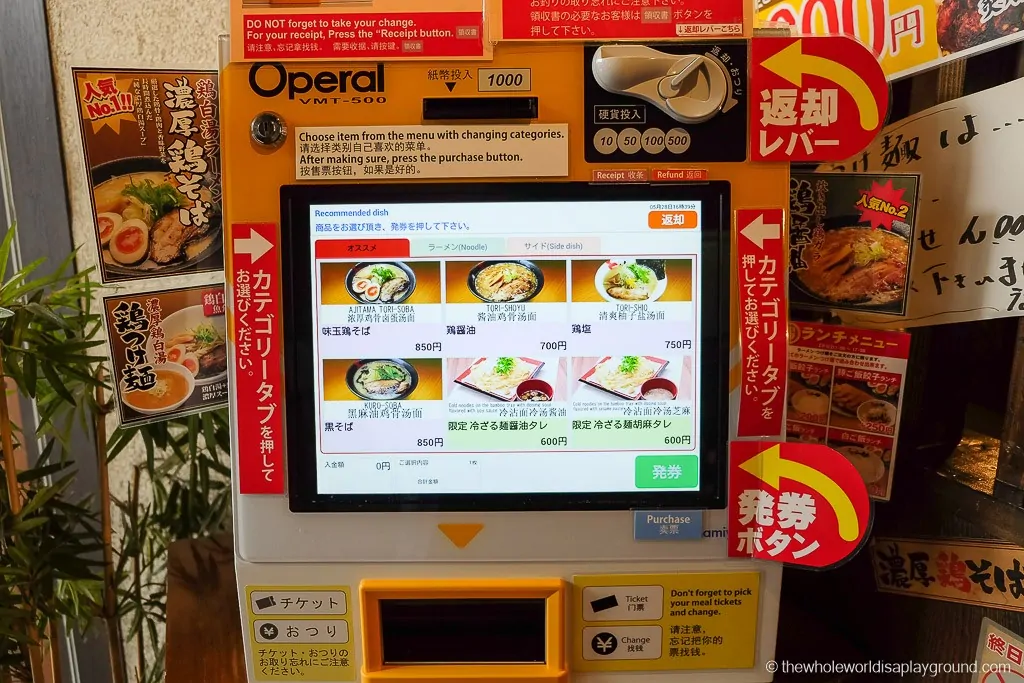 2 | Shabu-shabu, Japanese hotpot
Shabu Shabu is a type of Japanese hotpot cooked on a hot plate by the diner at the table. Vegetables and spices such as Chinese cabbage, onions, shiitake mushrooms are added to boiling water and let simmer before thinly sliced meat is dipped into the boiling broth to cook. Cooking the dish is lots of fun and the flavours are immense and the vegetables and meat broth simmer over the dinner conversation!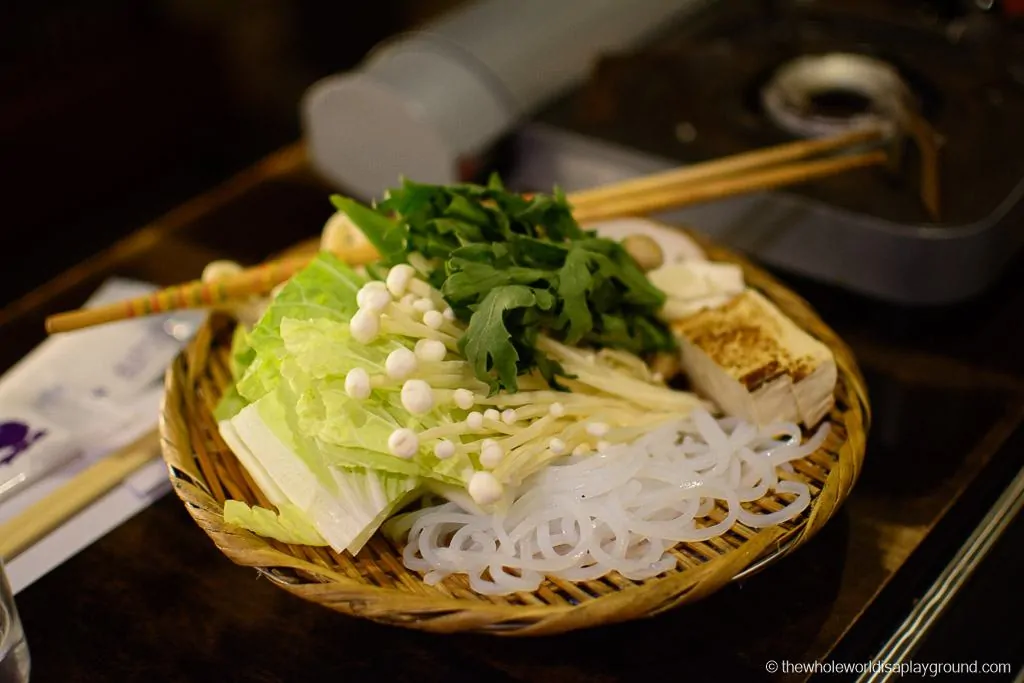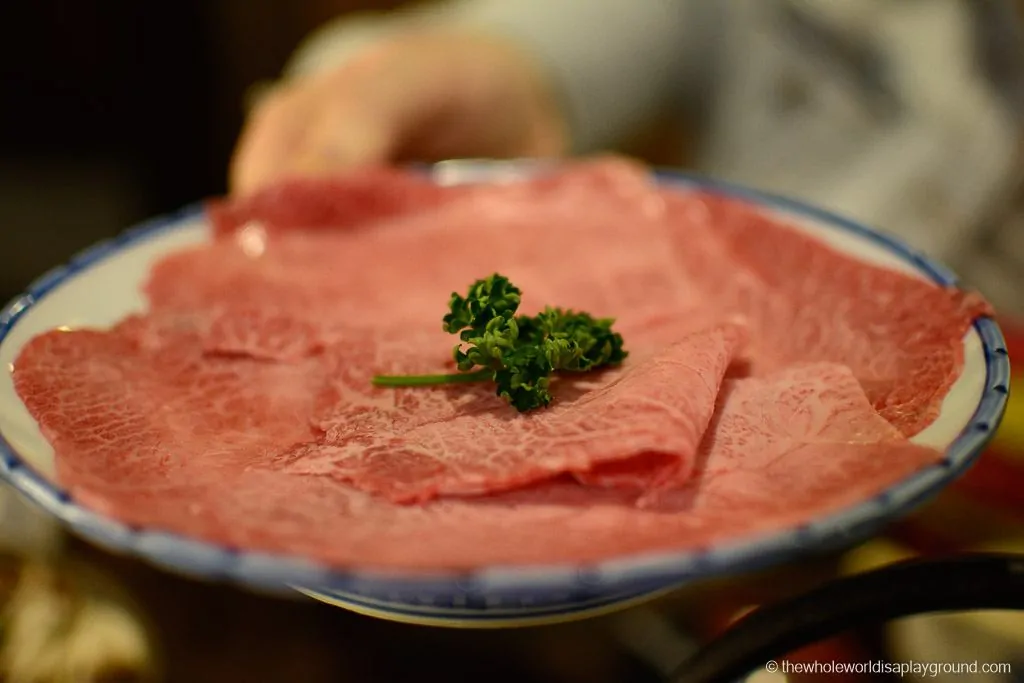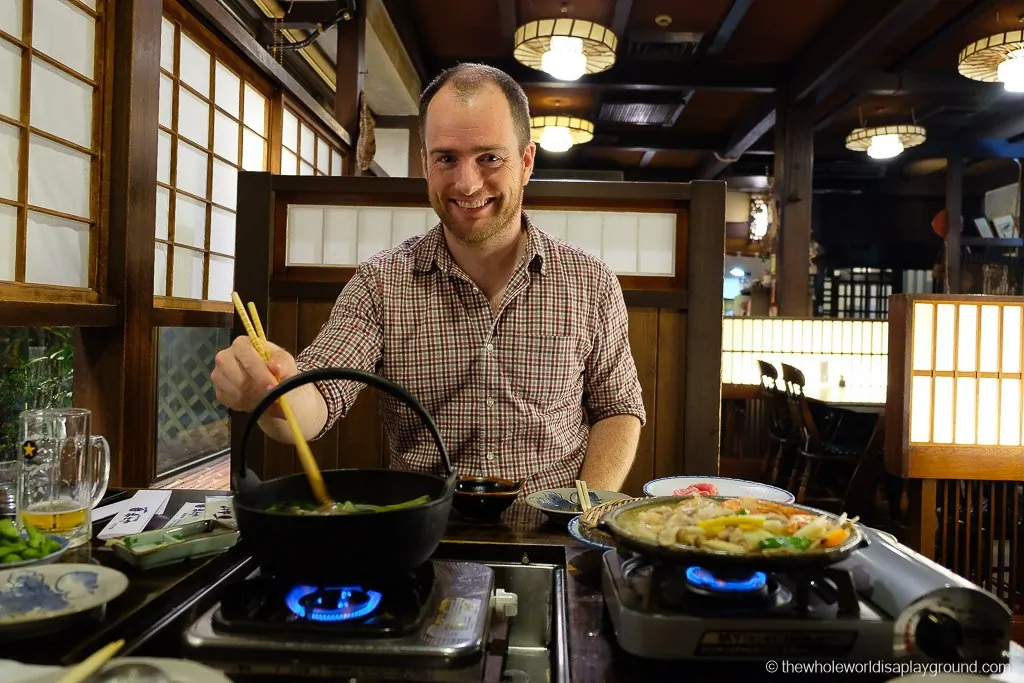 3 | The beef: Kobe and Hida
Japan is famous for its steak with Kobe beef getting much of the glory. However, there are a number of different types of delicious Japanese beefs and we discovered our favourite while visiting Takayama. The legendary Hida beef, from the Hida region of Japan, is a melt in the mouth, cooked to perfection masterpiece served with a sweet wasabi sauce.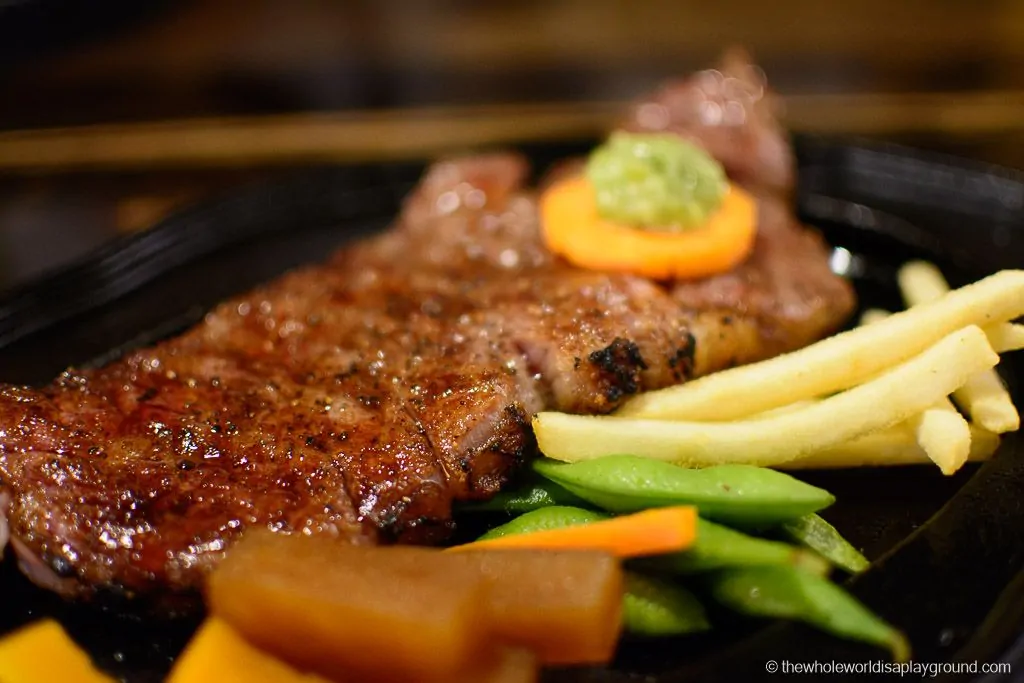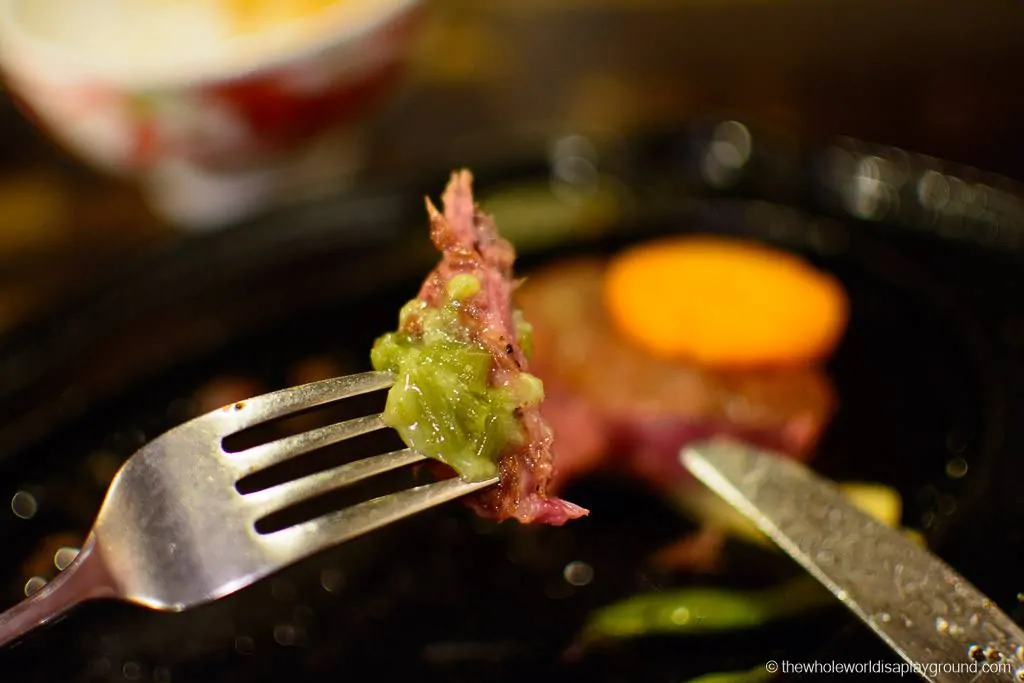 4 | Momiji Manju
We discovered these delicious sweet treats while visiting Hiroshima and Miyajima Island. Momiji Manju are steam buns shaped like a maple leaf and they are available from local stores. Fillings include bean jam, green tea, chocolate and cream.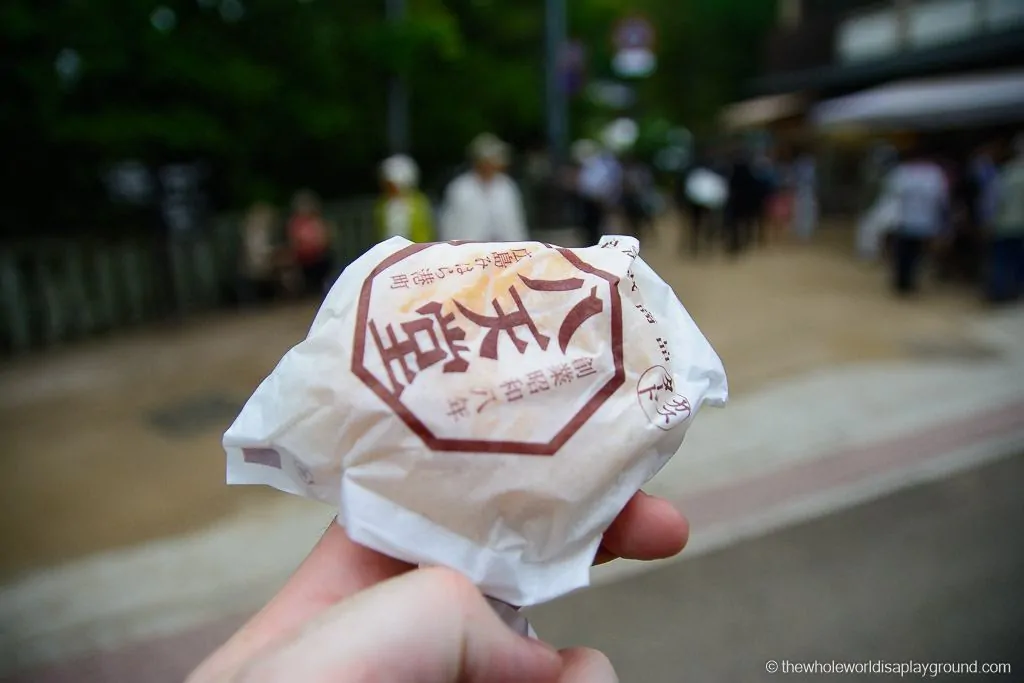 5 | Crepes, pancakes and waffles
Before our Japan trip we had no idea that crepes and pancakes were so well loved. Tokyo is dotted with many crepe houses but the best ones we tried were in the Harajuku district of Tokyo. The variety of crepes was amazing with each shop displaying a myriad of options in plastic representation in their windows. They looked almost good enough to eat!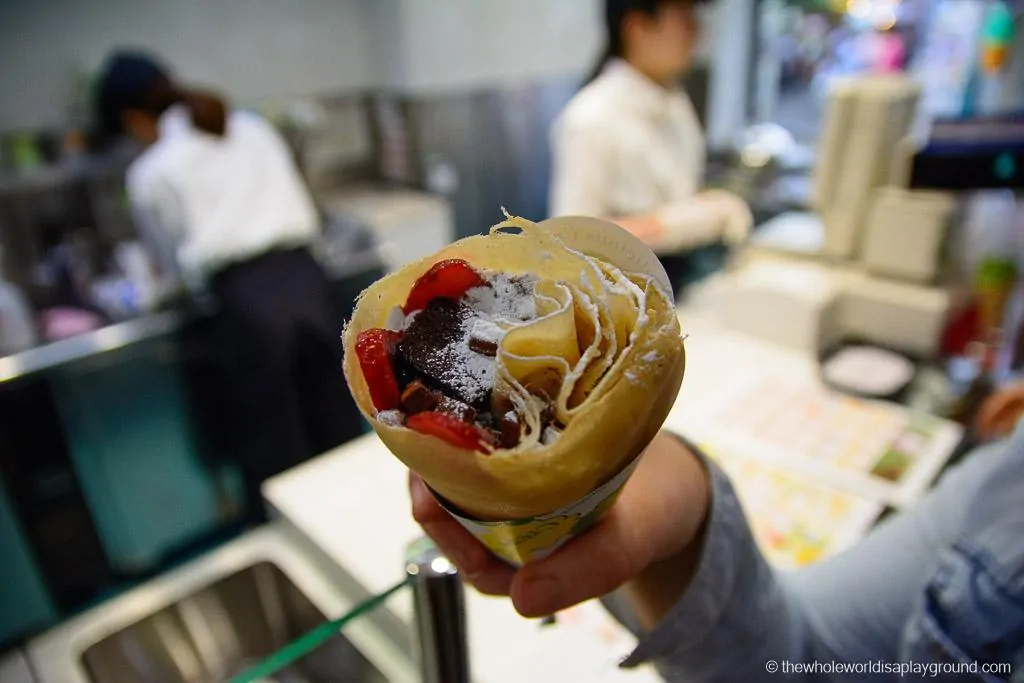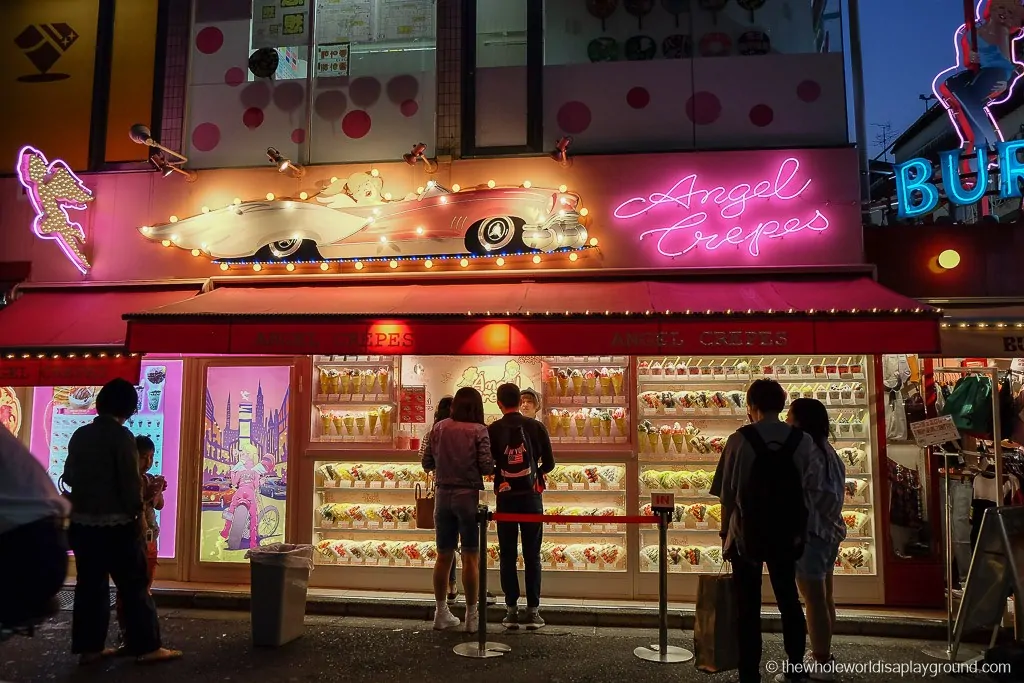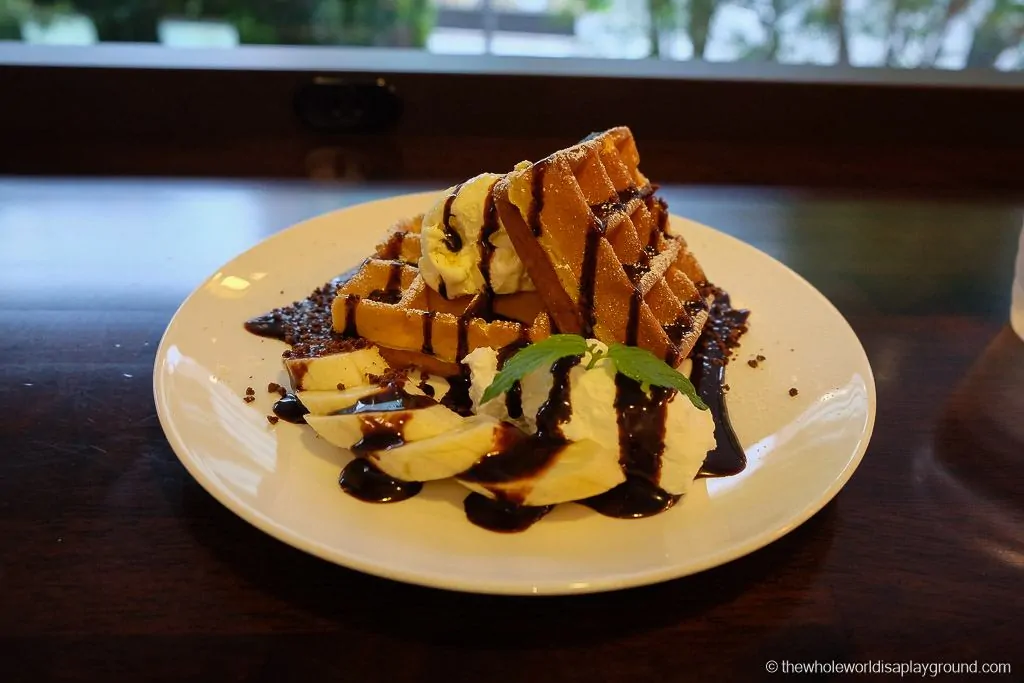 6: Shojin ryori 
Shojin ryori is Buddhist vegetarian cooking and a meal common to many of the monasteries in Japan. A staple food of the Buddhist monks these delicious vegetarian dishes are served for both breakfast and dinner and were some of the best vegetarian foods we've tasted.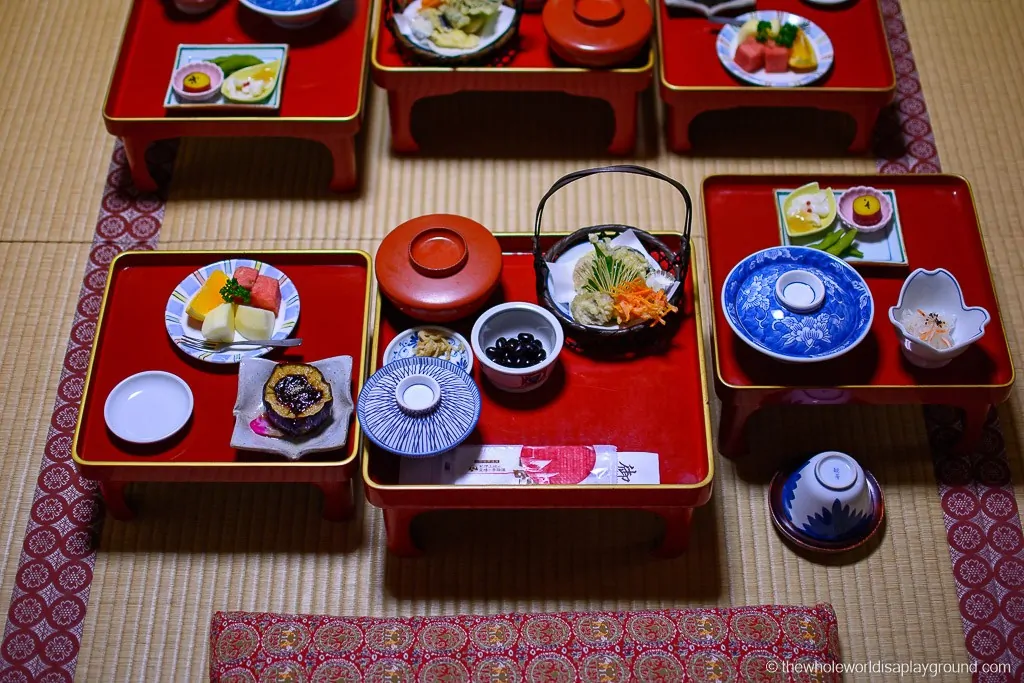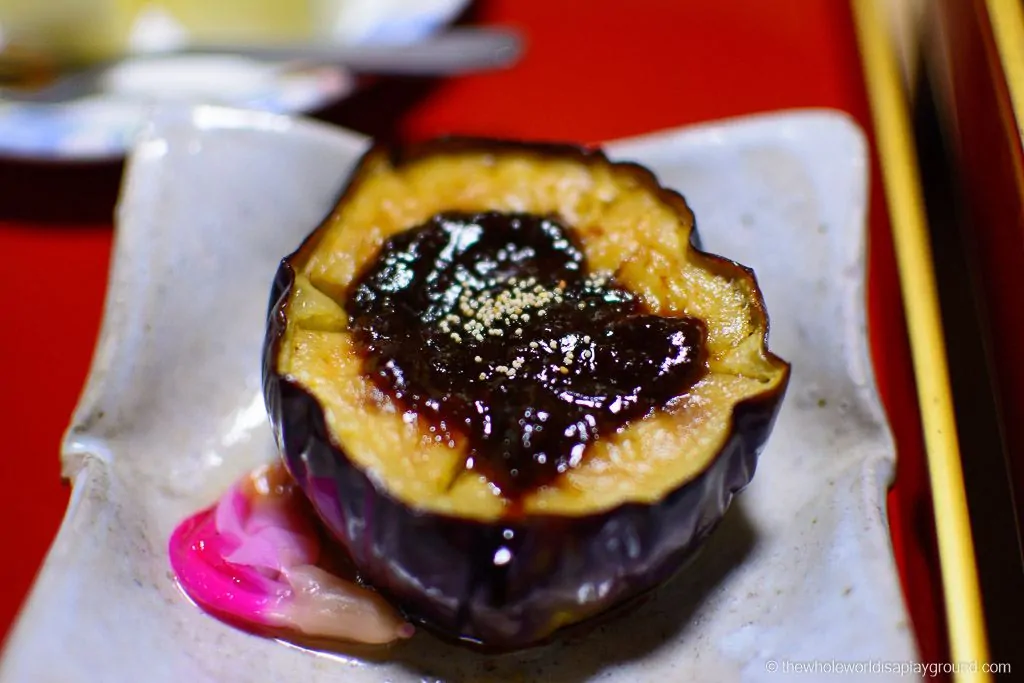 7 | Sushi
Arguably the country's most famous export, Japan has more three Michelin star restaurants than any other country in the world, bar France, and most of them are sushi restaurants. The skill, training and insane amount of dedication required to become a top sushi chef means securing a seat at one of these restaurants is often an exclusive and expensive experience.
If you want the best sushi of your life we recommend one of two things: ecure a seat at a famous 3 Michelin Star sushi joint or get up really early in the morning to grab a spot at Sushi Dai, arguably the best sushi restaurant in Tokyo, located in the Tsukiji Fish market. Great sushi is available throughout all of Japan with conveyor belt sushi bars dotting the urban areas, especially around the train stations.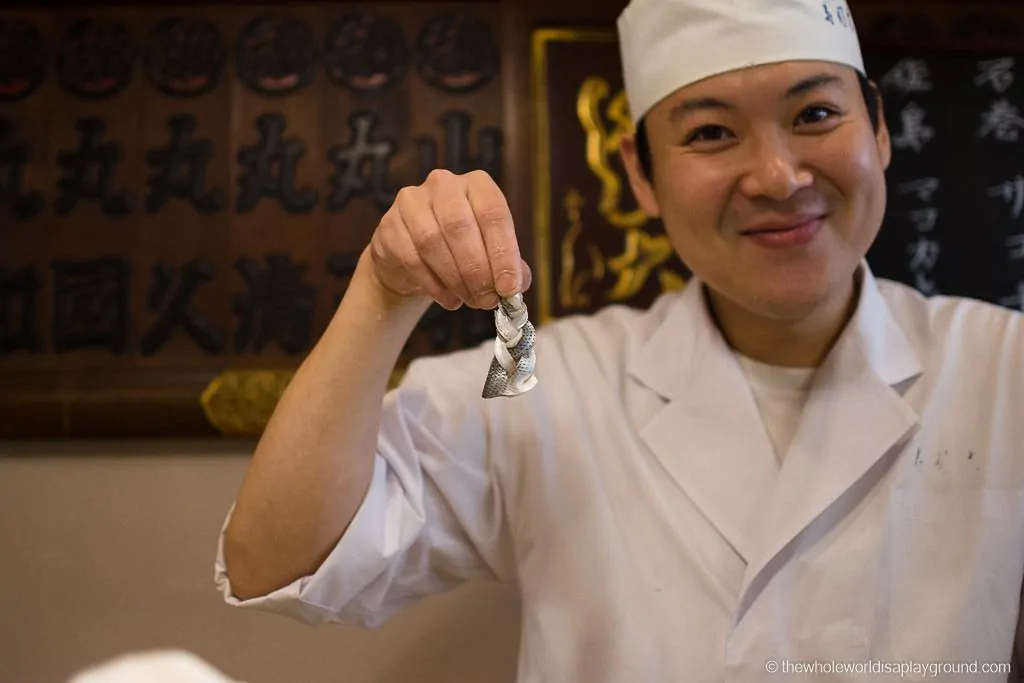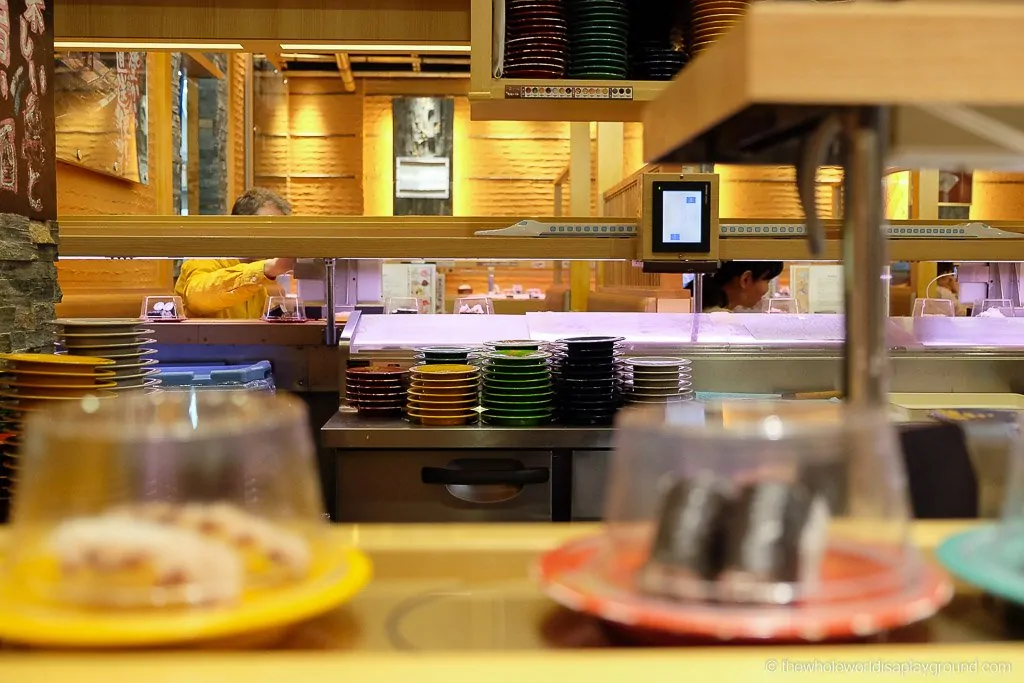 8 | Yaki
In Japanese Yaki means to cook over direct heat and the dish usually involves a mix of meat and vegetables. While there are many variations of the dish our favourites were butter yaki (cooked in butter) and hoba yaki (cooked on a Hoba leaf). Remember, the fun of cooking at ones table cannot be overestimated!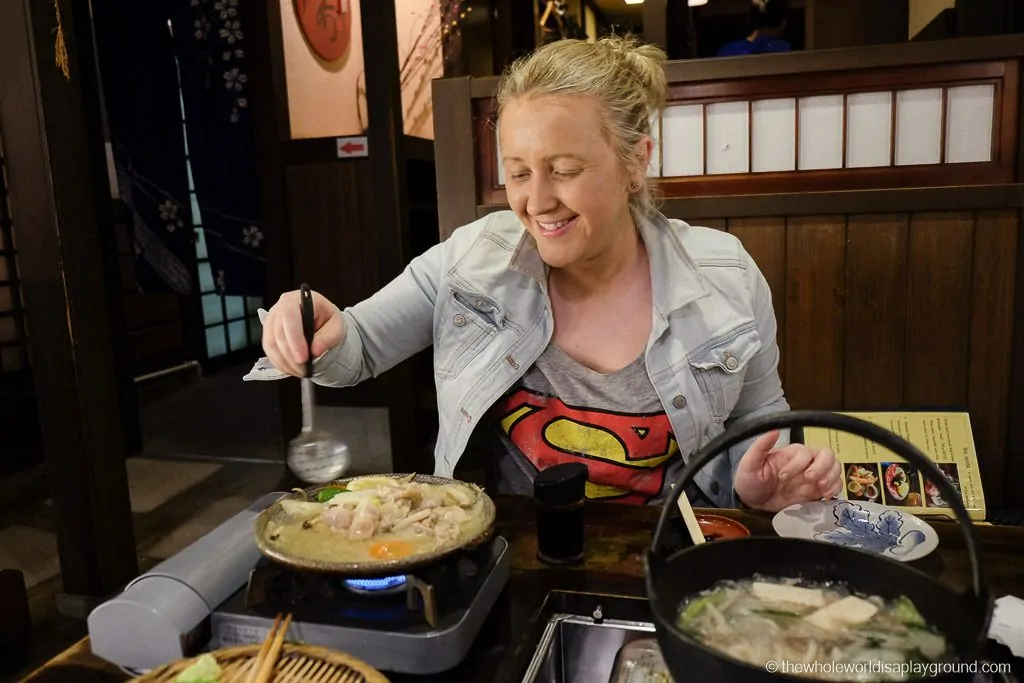 9 | Yakitori
Yakitori is the Japanese answer to tapas. Delicious skewers of meat, fish and vegetables grilled to order at the bar while you enjoy a beer. The beautifully named Piss Alley, also known as Memory Lane near Shibuya station in Tokyo is famous for its yakitori served in the tiny bars dotted along the lane. Sundays in Piss Alley are a local affair and one of our favourite Japanese experiences.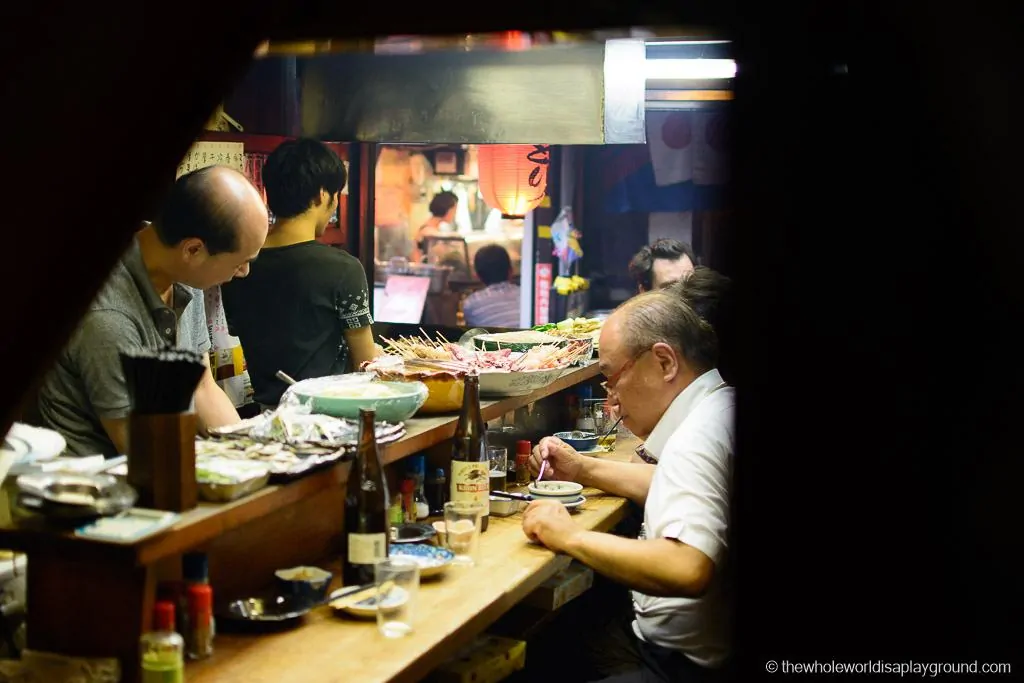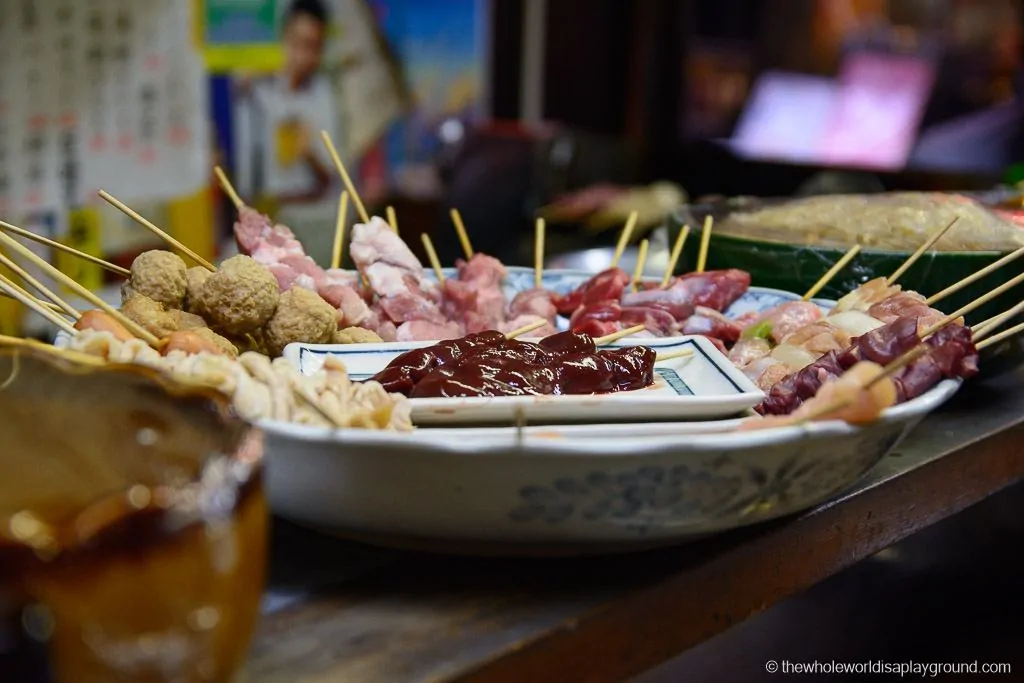 10 | Traditional Japanese style Ryokan breakfast
Staying at a traditional Japanese Ryokan should be high on your Japan itinerary and starting the day with a Japanese breakfast is a real treat. Rice, miso soup, grilled fish and Japanese pickles are served with local delicacies while seated at a table on the traditional Tatami flooring.

It's not quite edible but a special mention must go to plastic food!
Walk down any street or through any food hall in Japan and your eyes will almost certainly feast on the life like plastic food which beckons diners into the restaurant. Prepare to be amazed by the extravagant displays of plastic dishes!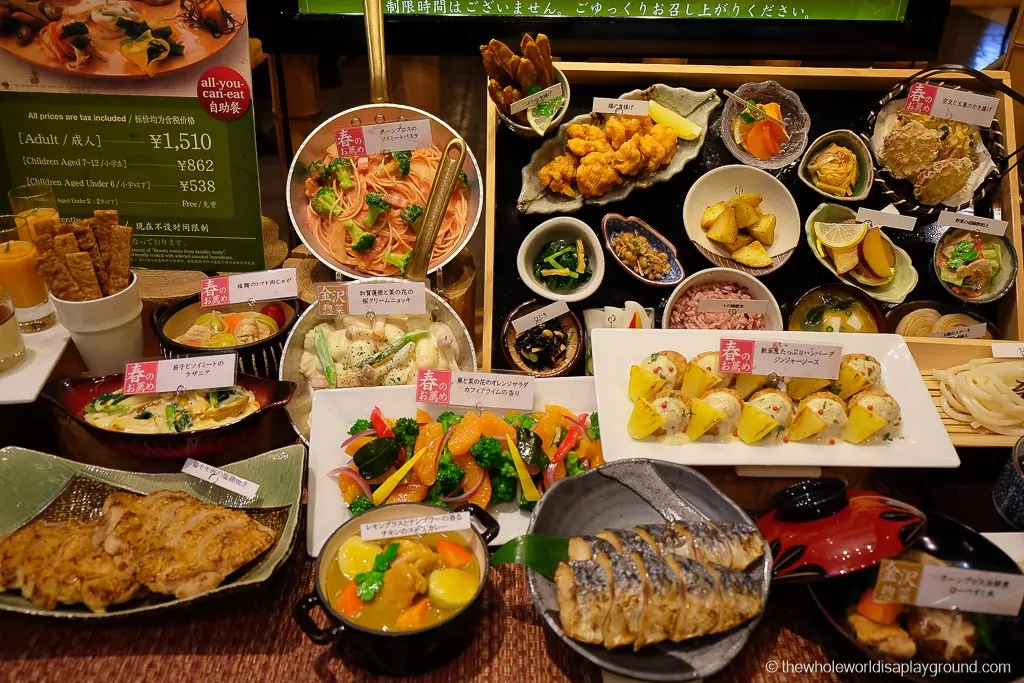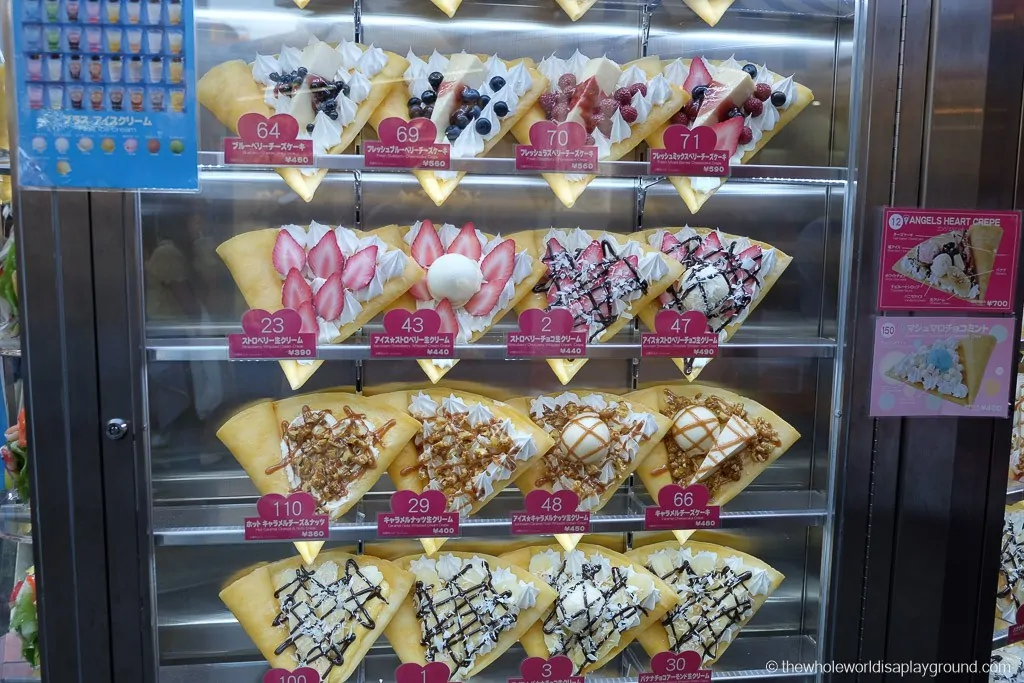 Travel Guides
Here are some of the best travel guides for planning your Japan trip. We personally used the Lonely Planet Japan series for our trip planning. Click on the images below to buy yours now!