After a short flight from Dublin we had a few hours to spare in Schiphol airport and, seeking some rest and relaxation, we spent them in the KLM business class Crown Lounge prior to our KLM business class flight to New York. We made our way to the lounge at 52, in the intercontinental zone, and settled in for pre flight fun!
Read more about our flight experience in the new KLM Business Class here!
The Lounge
After checking in at the lounge desk we made our way inside to explore what was on offer. The KLM lounge in Amsterdam is huge by most lounge standards and has a variety of seating options. Most of the seating is leather armchairs accompanied by some soft bucket seats, a dining area and a smoking lounge. Construction work is underway until summer 2016 but it didn't impact our visit.
Check in: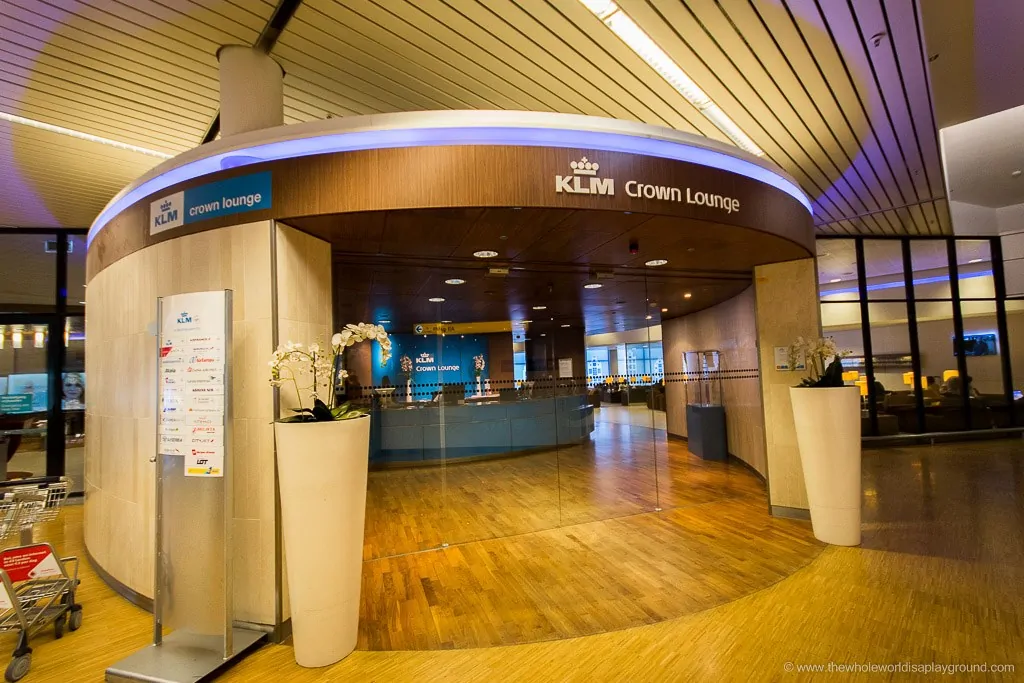 Armchairs and dining: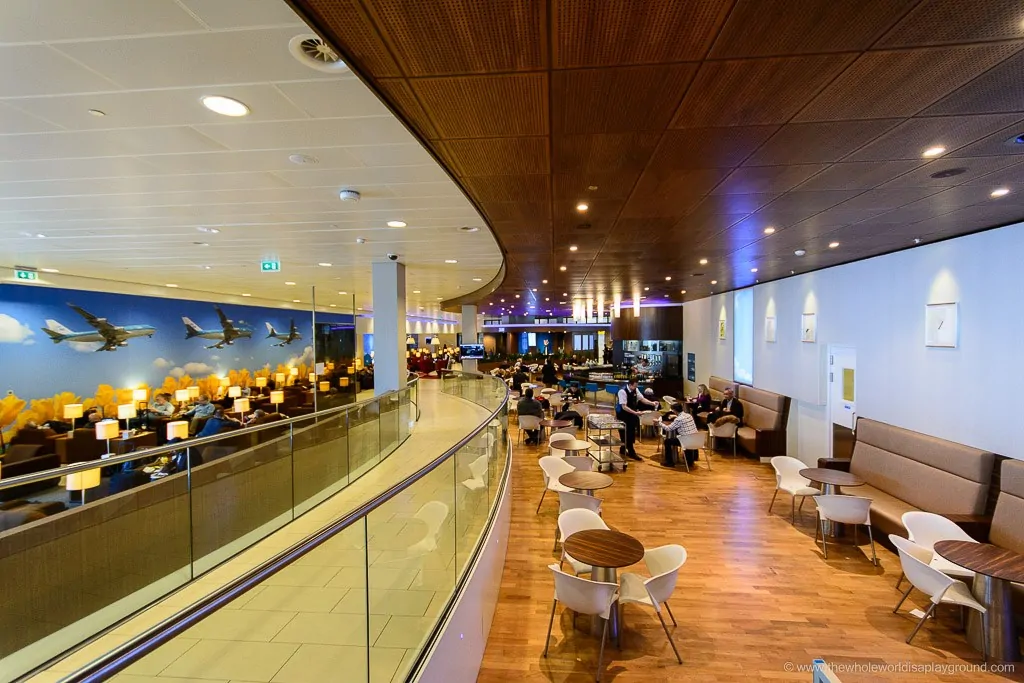 Soft seats: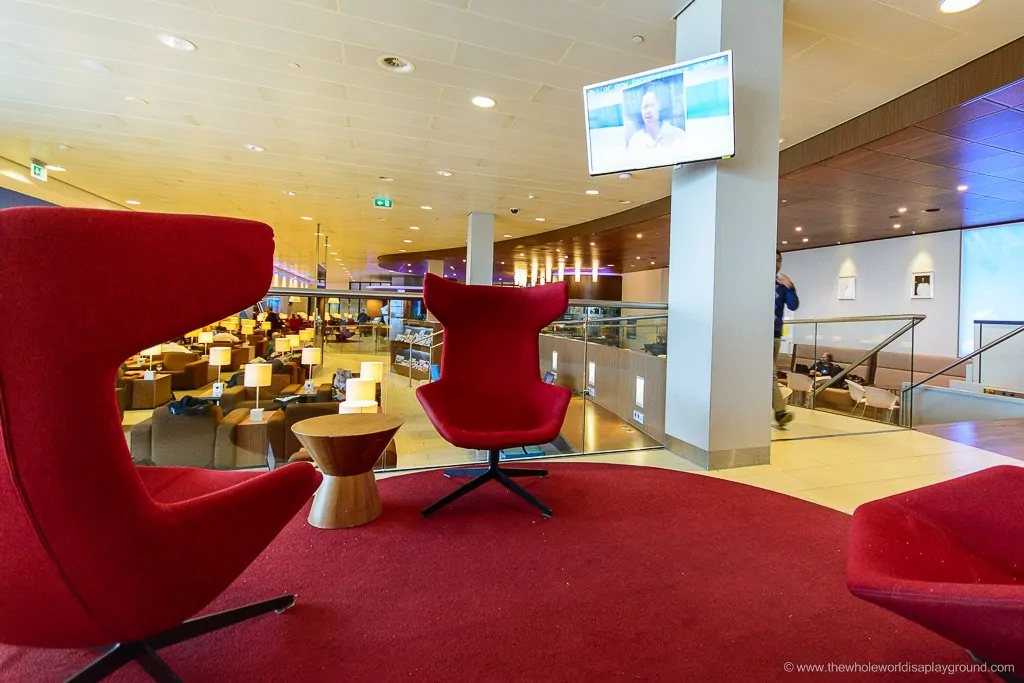 Main lounge area: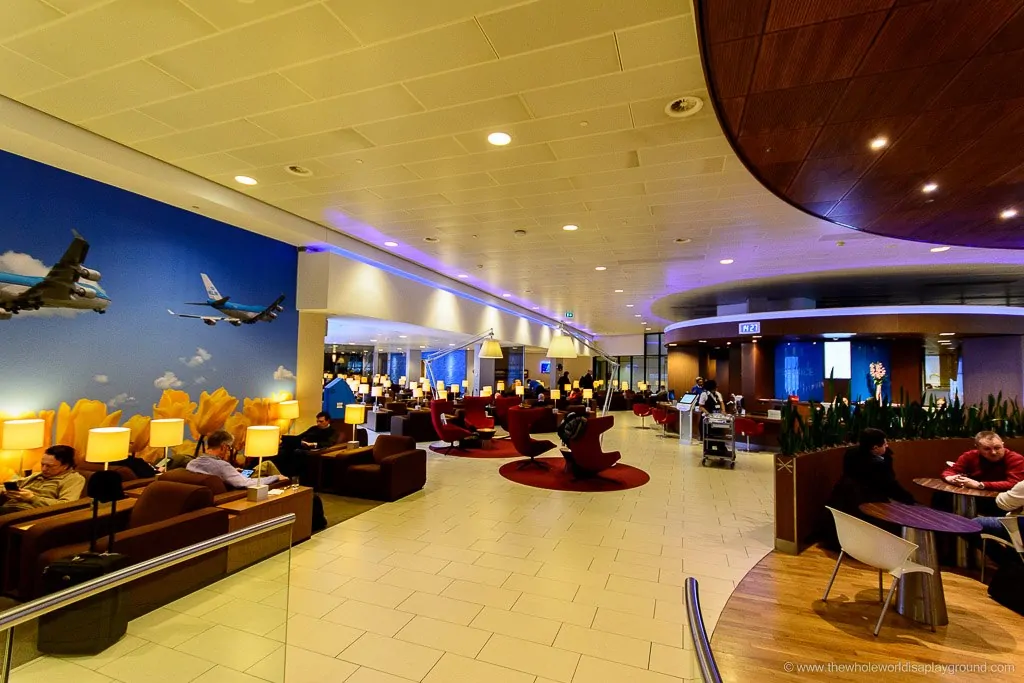 Dining: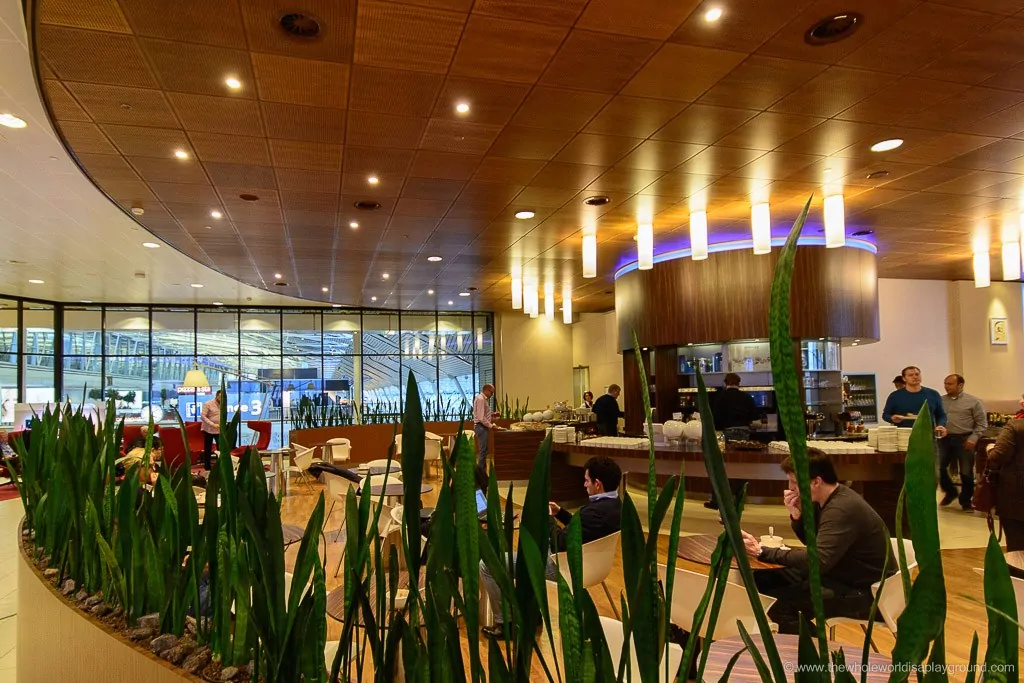 Priority Pass Lounges
A Priority Pass membership allows you to access Priority Pass lounges whoever you fly with no matter your class of travel. Anyone who flies regularly should seriously consider joining Priority Pass as their lounges significantly improve the travel experience. We love the app which allows you to check in at each lounge and overall the quality and availability of lounges around the world are very good. We've personally used Priority Pass for the past few years and highly recommend it.
There are three options available, standard, standard Plus and Prestige. We recommend the Prestige pass for frequent travellers (it's the one we use!) which offers unlimited visits throughout the year.
Click here to get your Priority Pass now!
Food and Drinks
The drinks selection is extensive but we found the food options slightly more limited. The cold buffet included some breads, meats, coleslaw and cheeses while the warm food consisted of soup and meatballs.
Cheers! Bubbly in the lounge: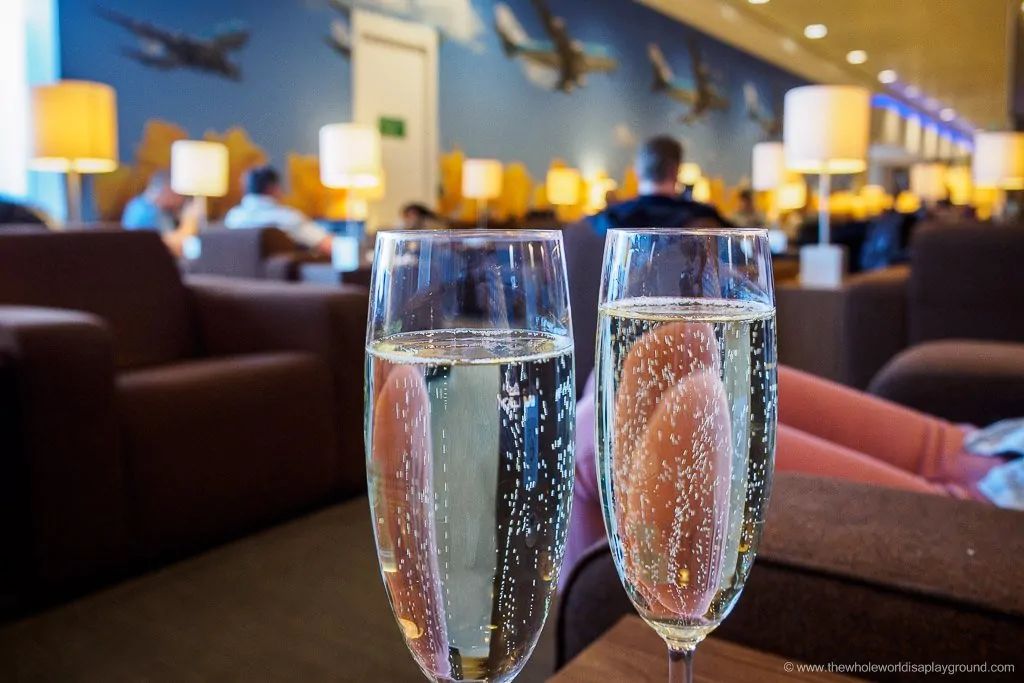 Cold buffet:
Snacks: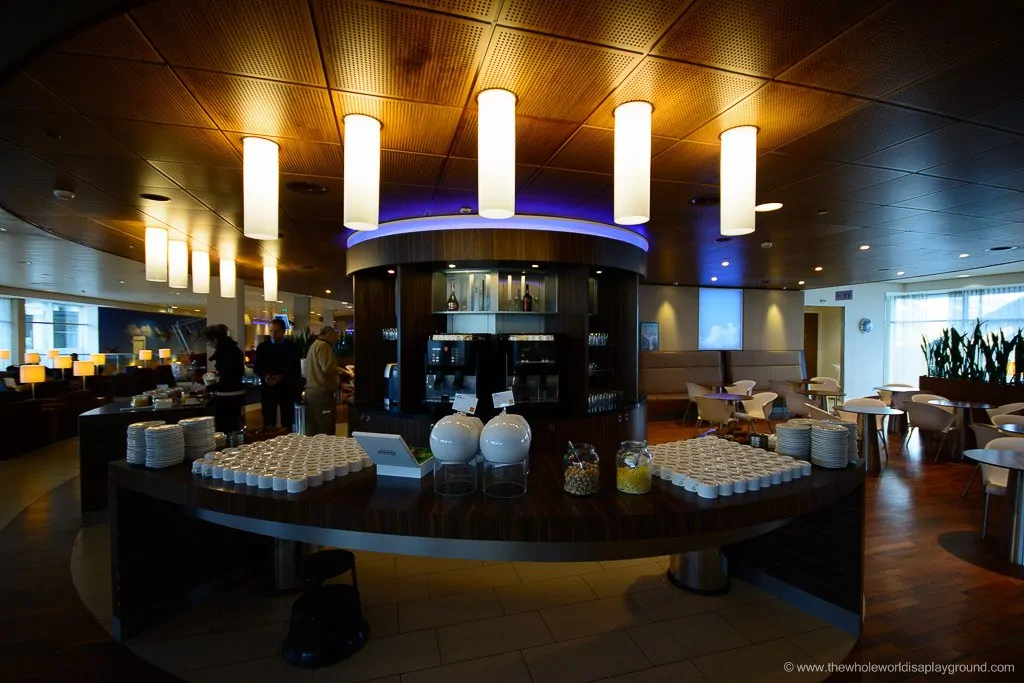 Soft drinks: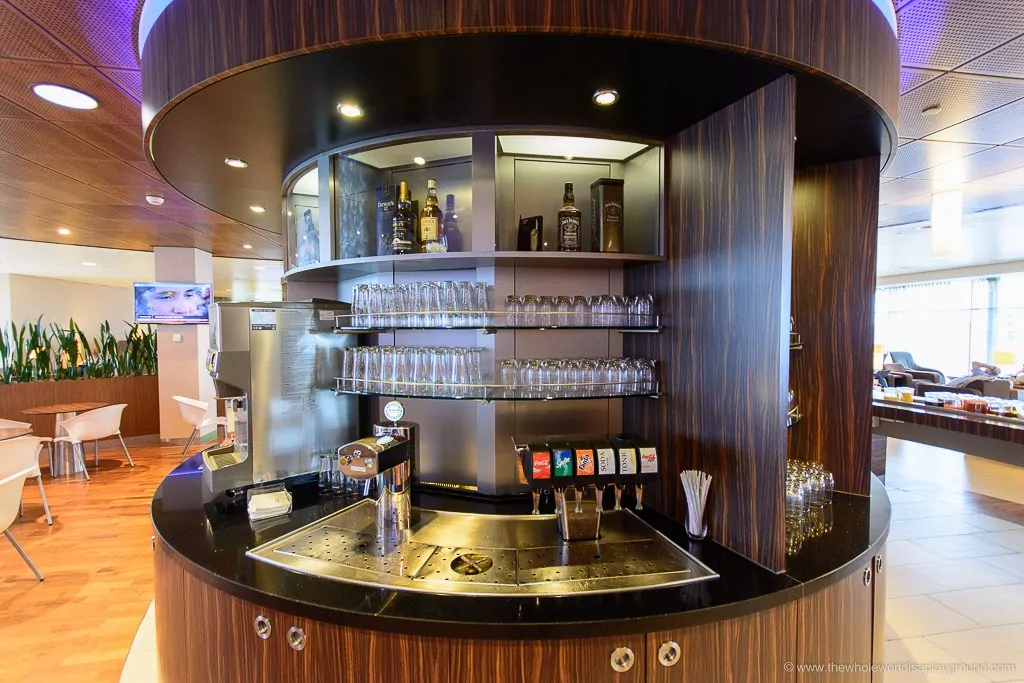 Wines and Spirits:

Facilities
The lounge was very well equipped with fast wi-fi, a business centre with ample computers and photocopying, a smoking room and 10 showers. My shower request was granted immediately and it was great to freshen up without a wait.
Business Centre computers: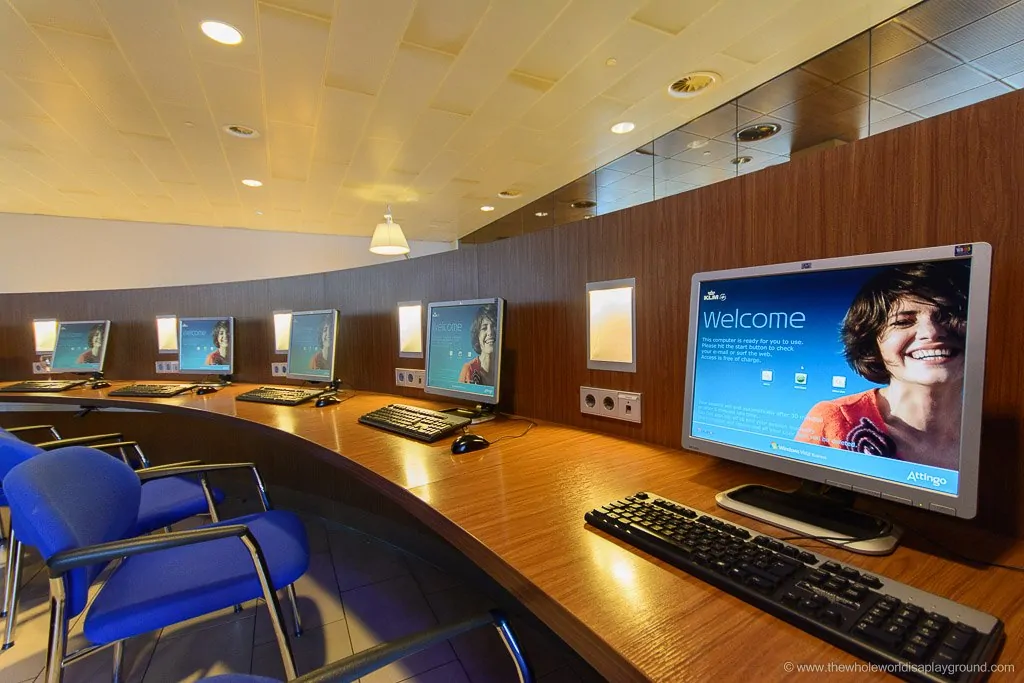 The Business Centre: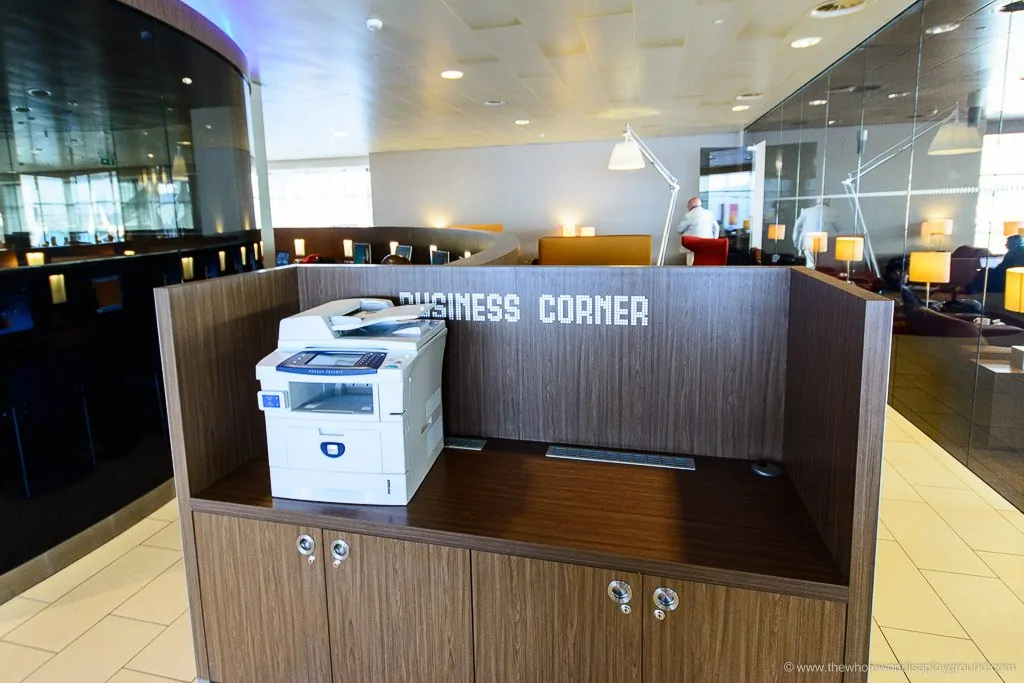 Showers: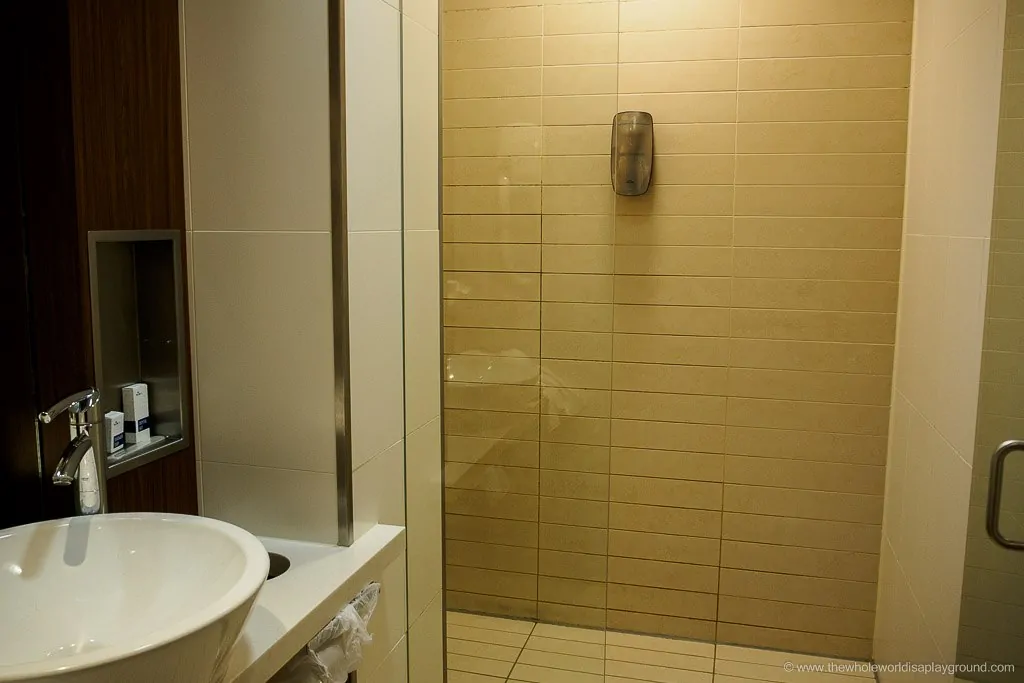 Location
The lounge is located on the second floor away from the hustle and bustle of the airport. It was more than a 10 minute walk to our JFK departure gate and, given the separate security at the gate, it's inevitable that there will be some hanging around at the gate.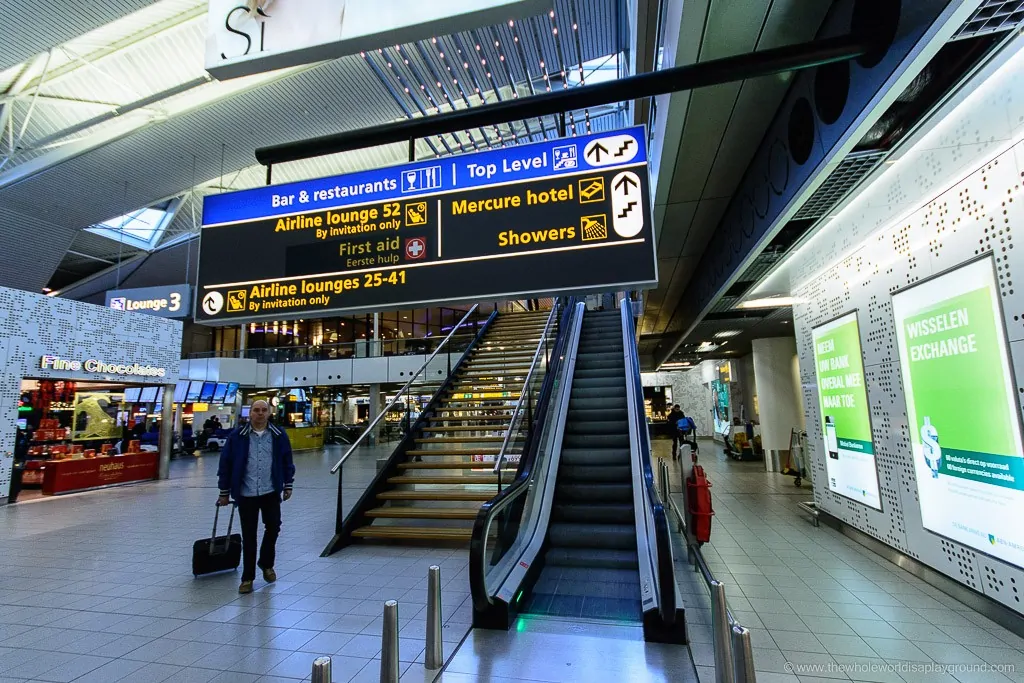 Access to KLM Lounge
We were granted access with our KLM Business Class flight to New York.
KLM lounge access is available to Business Class passengers, Flying Blue Platinum or Gold members and SkyTeam Elite Plus member. The following airlines were listed at the door: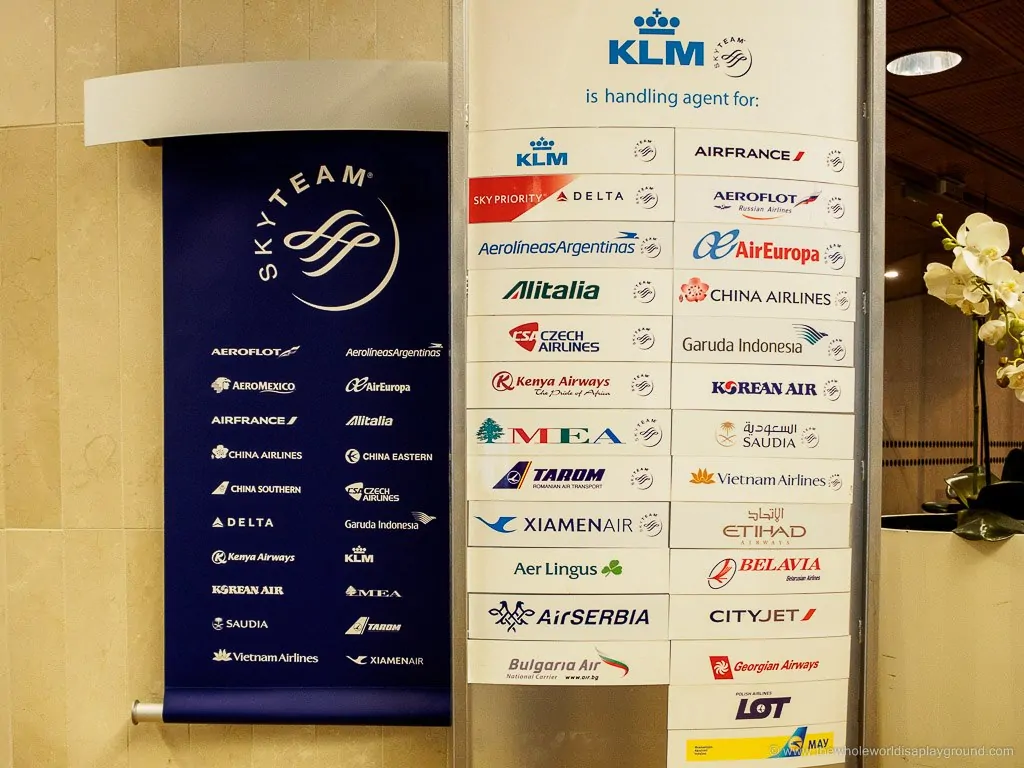 Overall
The KLM Crown Lounge in Amsterdam is a very nice lounge with good facilities. The lounge does get really busy but, given its size, it can handle the high number of passengers without seating issues. It's a nice space to relax prior to the flight and we left looking forward to the next leg of our journey on KLM to New York.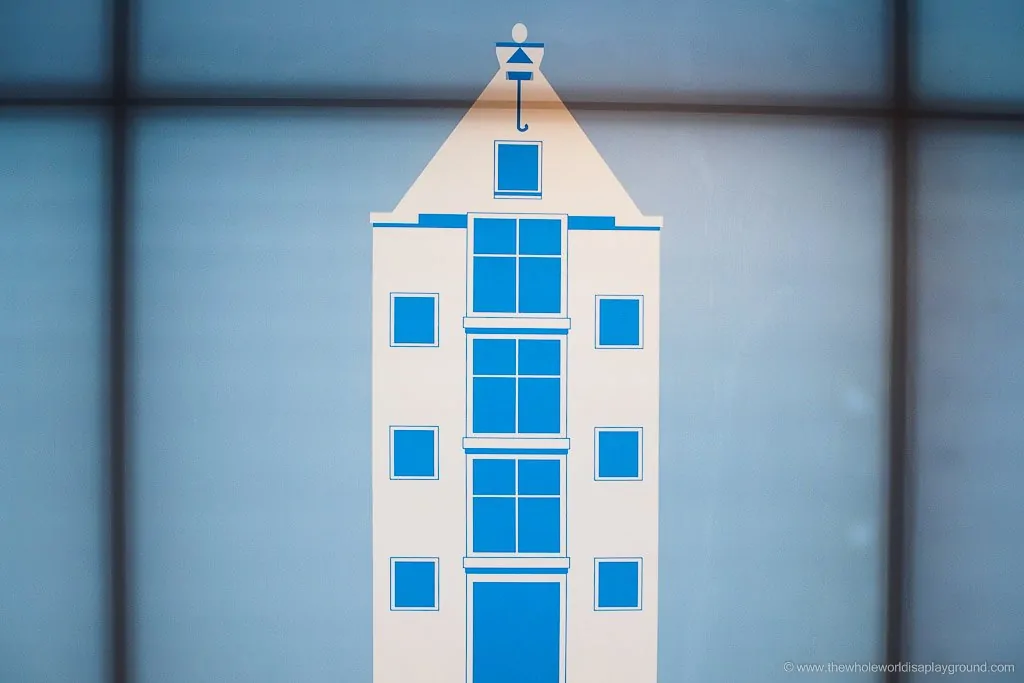 Tempted? Book your KLM business class flight here! Read more about our KLM adventures here!