I've wanted to see the Blue Mosque for as long as I can remember and, as luck would have it, I had some airline miles burning a hole in my pocket. Enough for two business class returns from Dublin to Istanbul to be exact. One quick phone call to Air New Zealand to check availability and we were booked on a Turkish Airlines flight from Dublin to Istanbul. Cue ridiculous excitement as we prepared for the trip and then finally it was time to fly!
On Board
Dublin to Istanbul
It's a relatively short flight between Dublin and Istanbul and we weren't sure what to expect on the four hour flight. Luckily, we were in for a real treat!  
Priority boarding was called for Business Class passengers and we were among the first to board the plane and settle in. The business class cabin had 8 extremely spacious leather seats in a 2-2 configuration with very generous leg room. The seats contained a pillow and blanket ready for the flight. Not that I was going to waste any time sleeping but I do like to keep warm!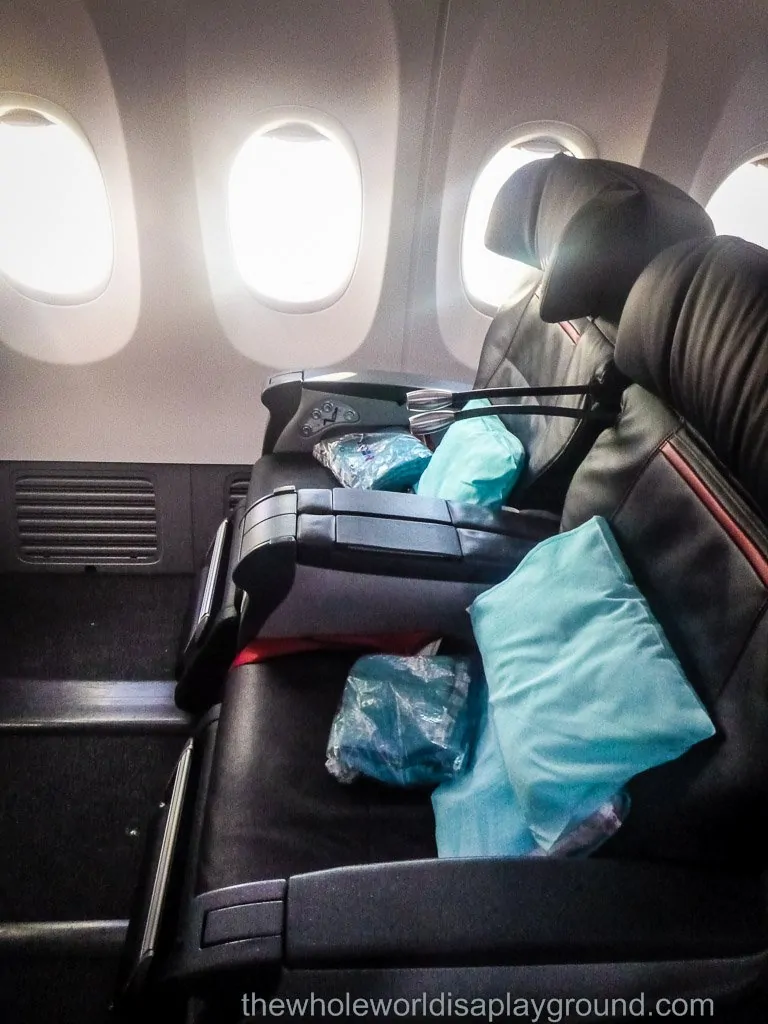 The seat: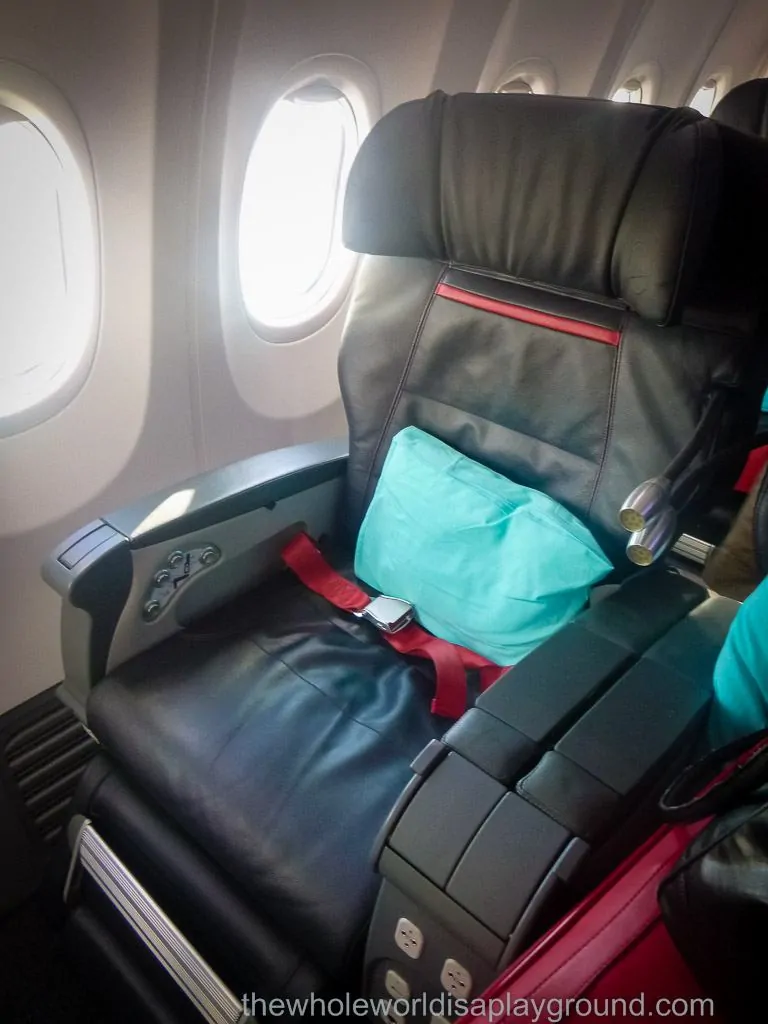 The flight started well with champagne, hot towels and Turkish Delight arriving at our seats. I was smitten with Turkish already!
The champagne: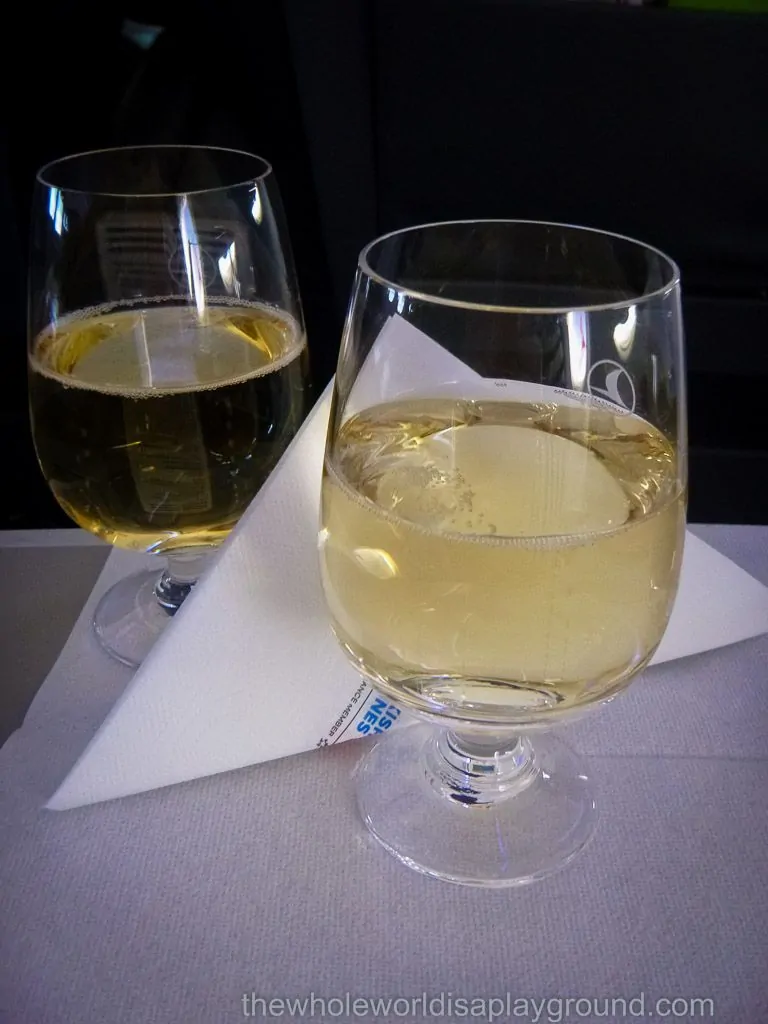 Turkish Delight: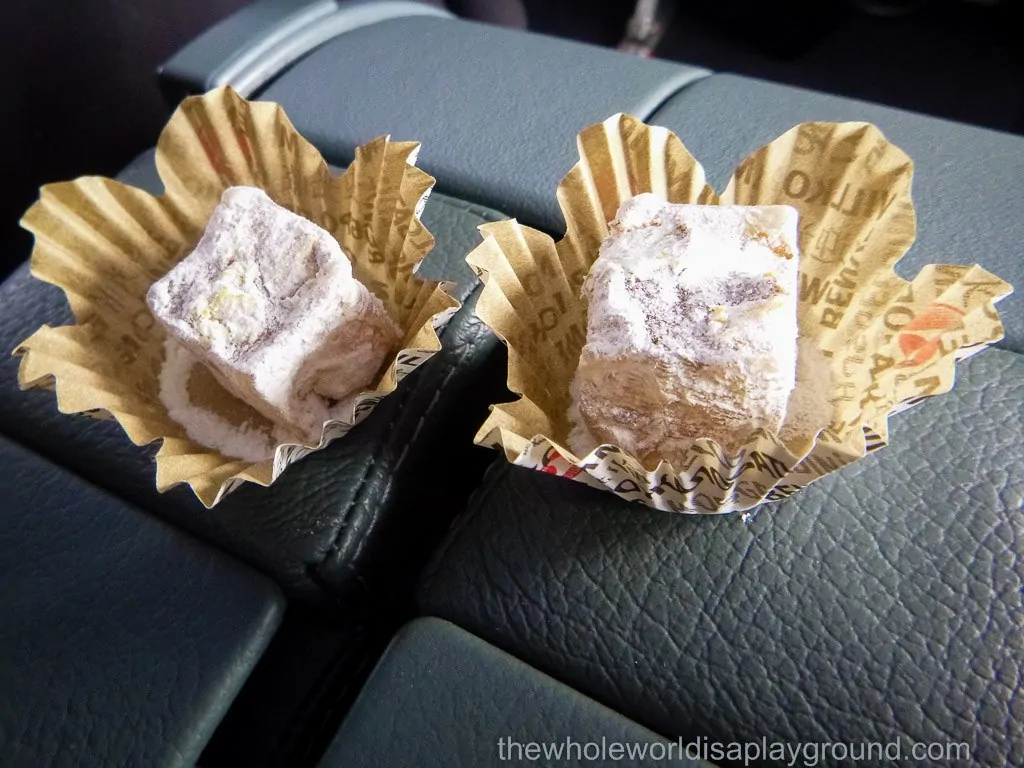 The meal service began soon after we reached cruising altitude and, again, Turkish Airlines exceeded our expectations. Despite the short flight we were offered a full meal service with a menu and a choice of main course.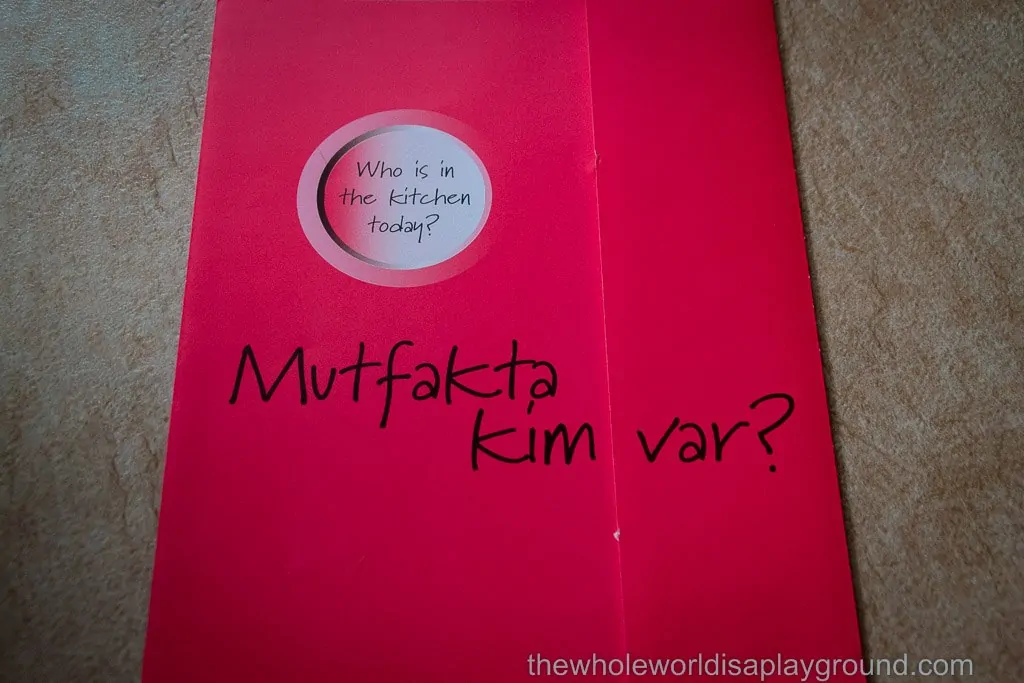 The meal started with Turkish Meze and a Mediterranean salad. I actually thought the Meze, a collection of small dishes, was the main course! The plate contained a mix of chicken, prawns and a vegetable pastry.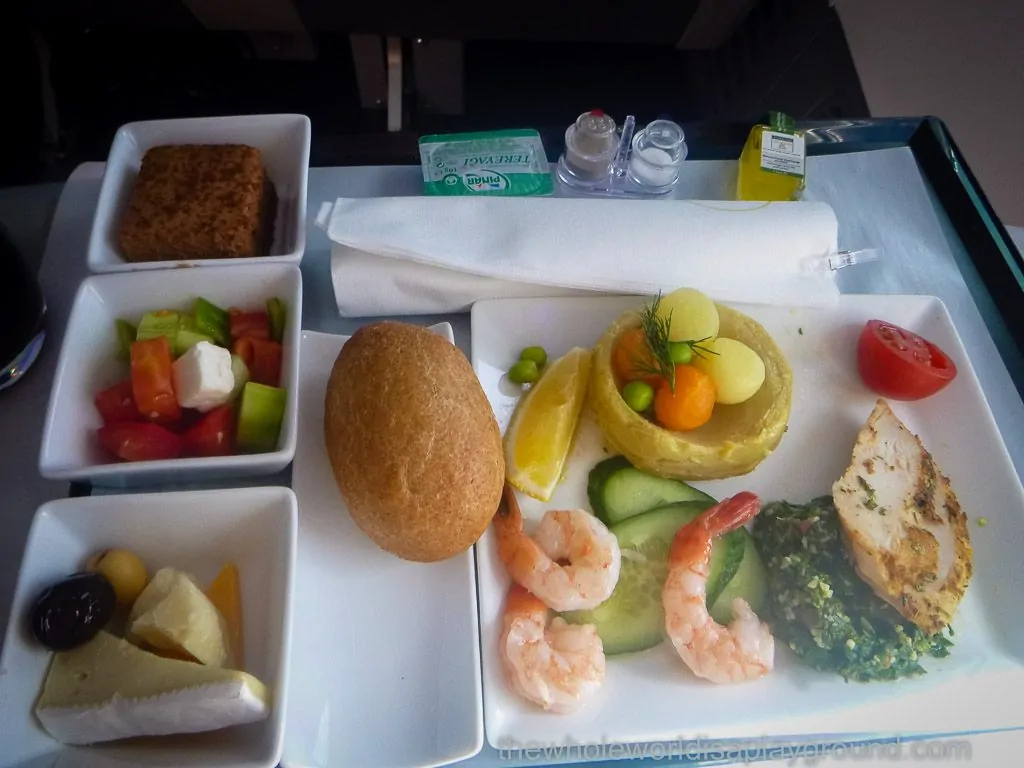 For mains, the choice was chicken, fish and a vegetarian pasta dish with a sponge cake for dessert and some cheeses to finish off.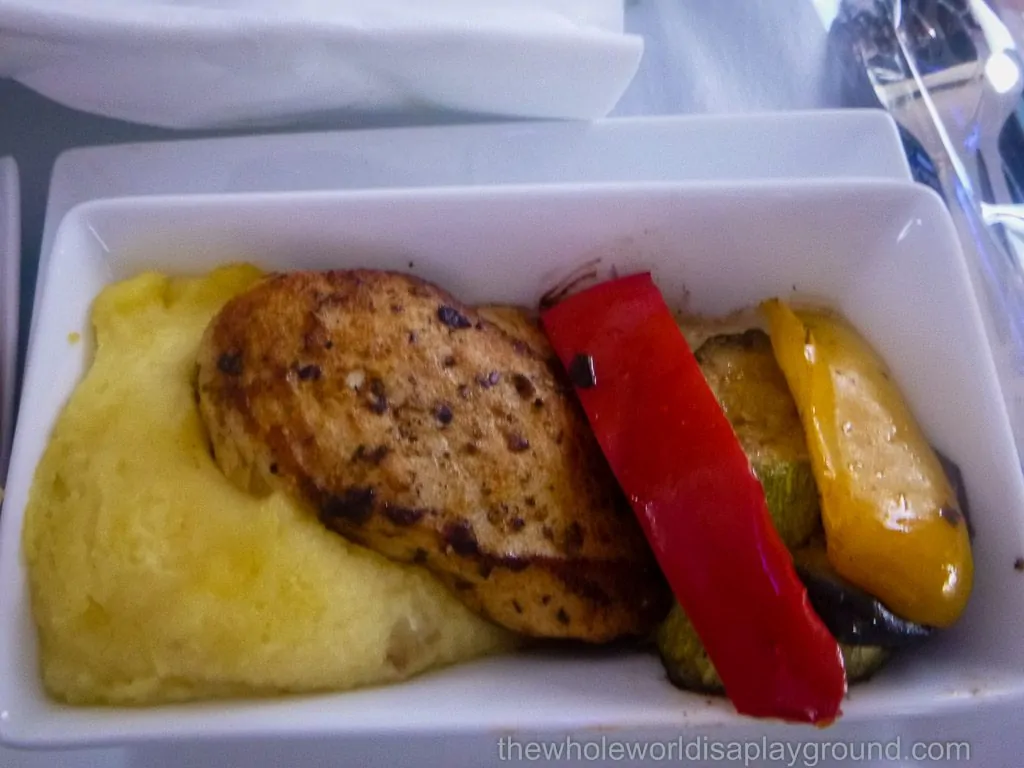 The drinks menu included champagne, spirits, Carlsberg, soft drinks and tea, coffee and hot chocolate. I sampled the champagne, predictable as always!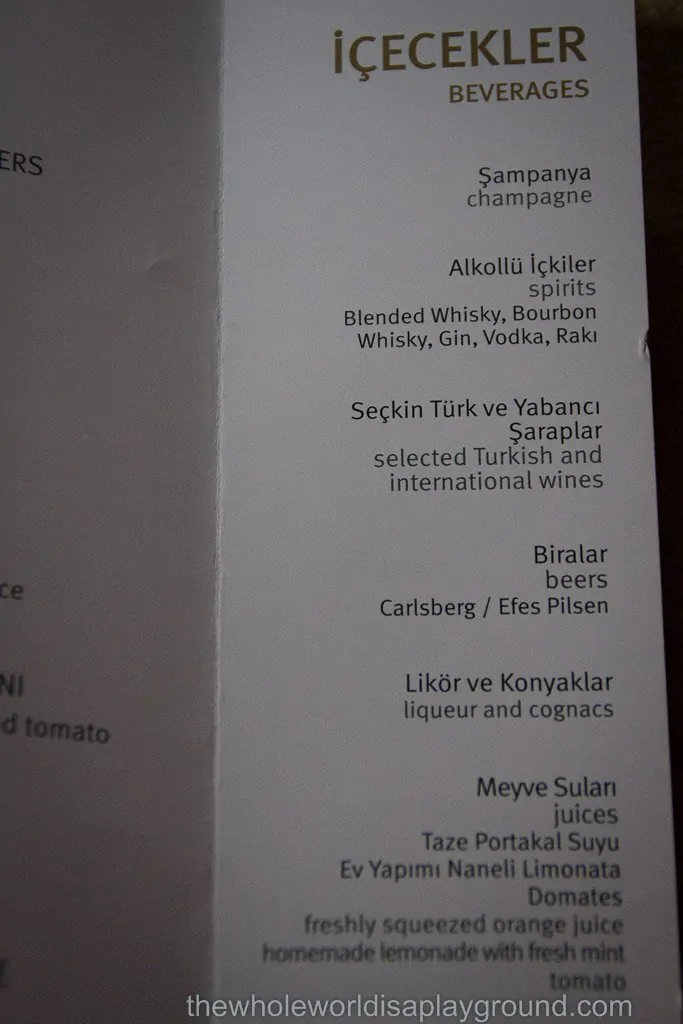 The crew distributed fast passes for passport control and, although we didn't realise it at the time, this saved us a huge amount of time in Istanbul. The immigration queues were immense, at least an hour long, and we were extremely thankful for the fast passes! We collected our visas on arrival relatively quickly (visas on arrival will be phased out from April 2014 and replaced with an e-visa).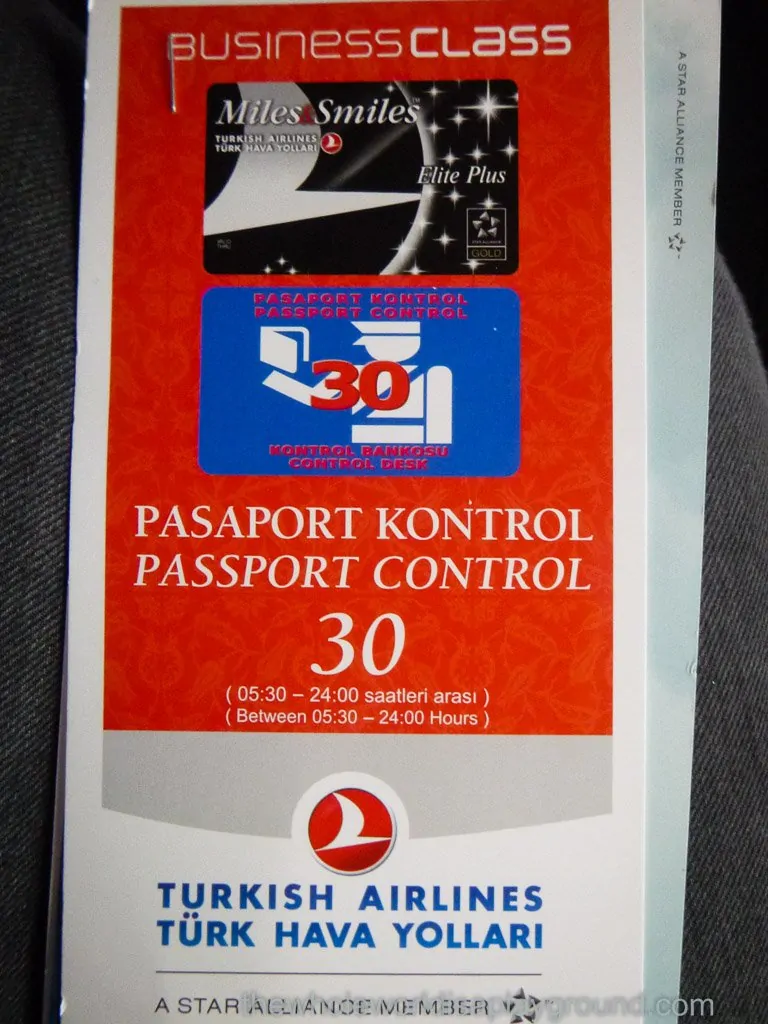 The rest of the flight passed relatively quickly and we spent the time relaxing with a glass of champagne until we landed to beautiful blue skies in Istanbul.

Read about our visit to the Turkish Airlines flagship Istanbul lounge here.
Istanbul to Dublin
The business class cabin had 10 seats so we didn't have as much legroom as the flight to Istanbul but there was still plenty of room to stretch out.  On both legs the business class cabin was around three quarters full and so it never felt overly busy.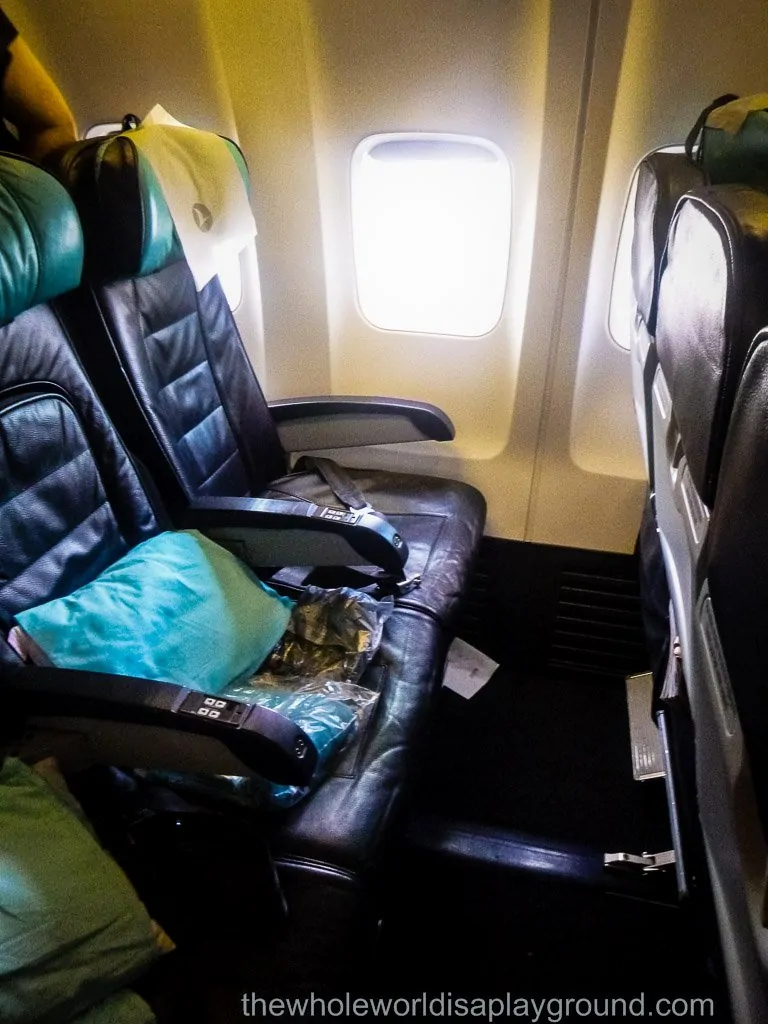 Legroom: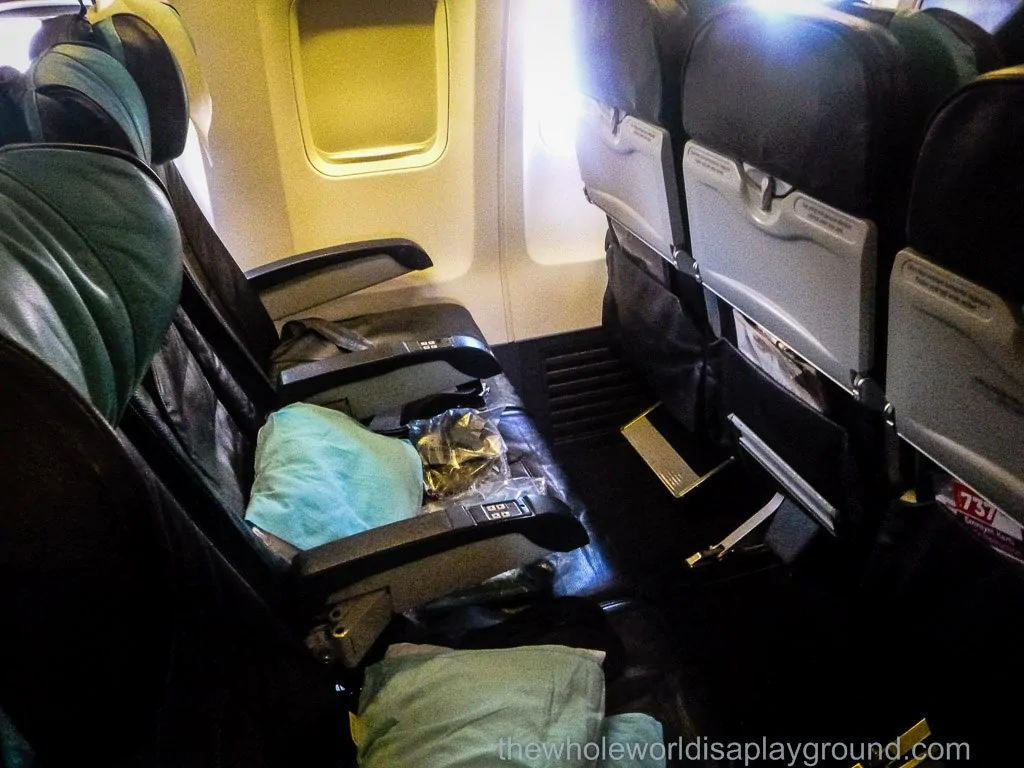 The meal service was similar to the way out with a full meal and choice of main. 
Vegetarian main: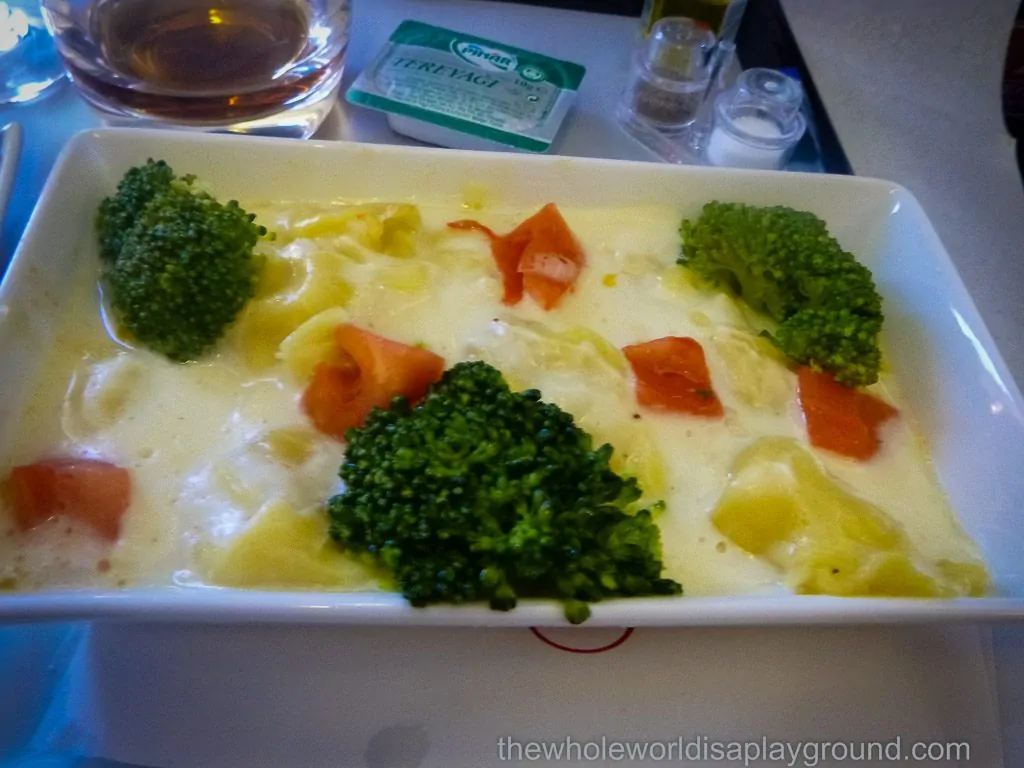 Fish main: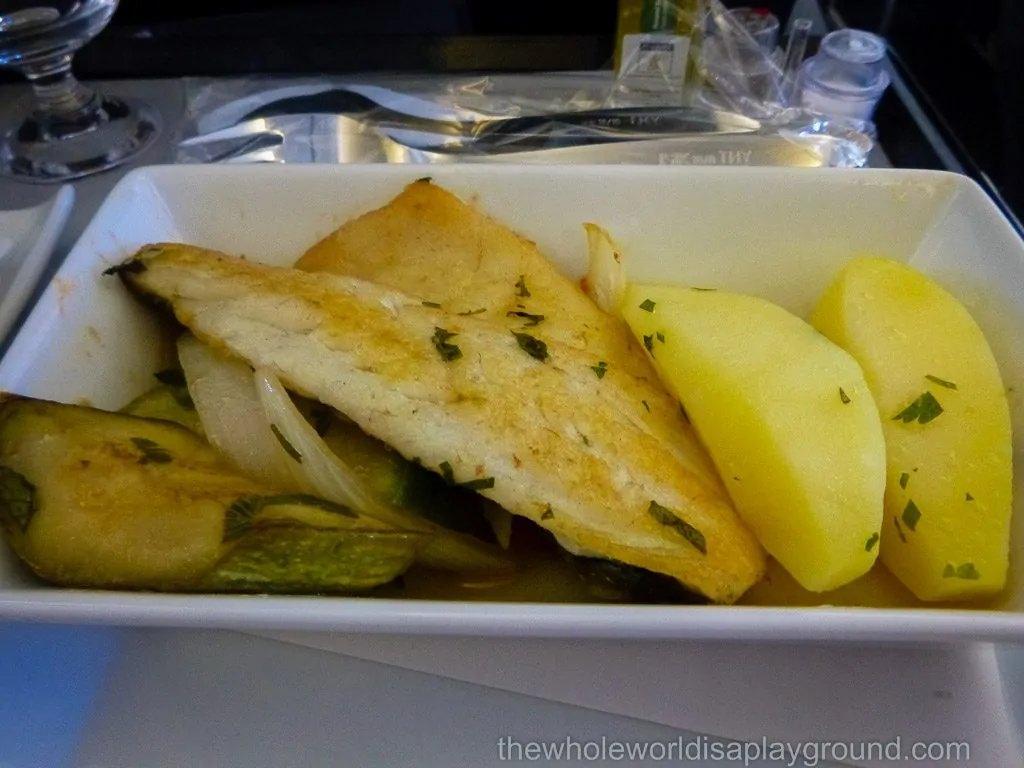 The onboard reading material was excellent and I managed to squeeze in some business news on the flight!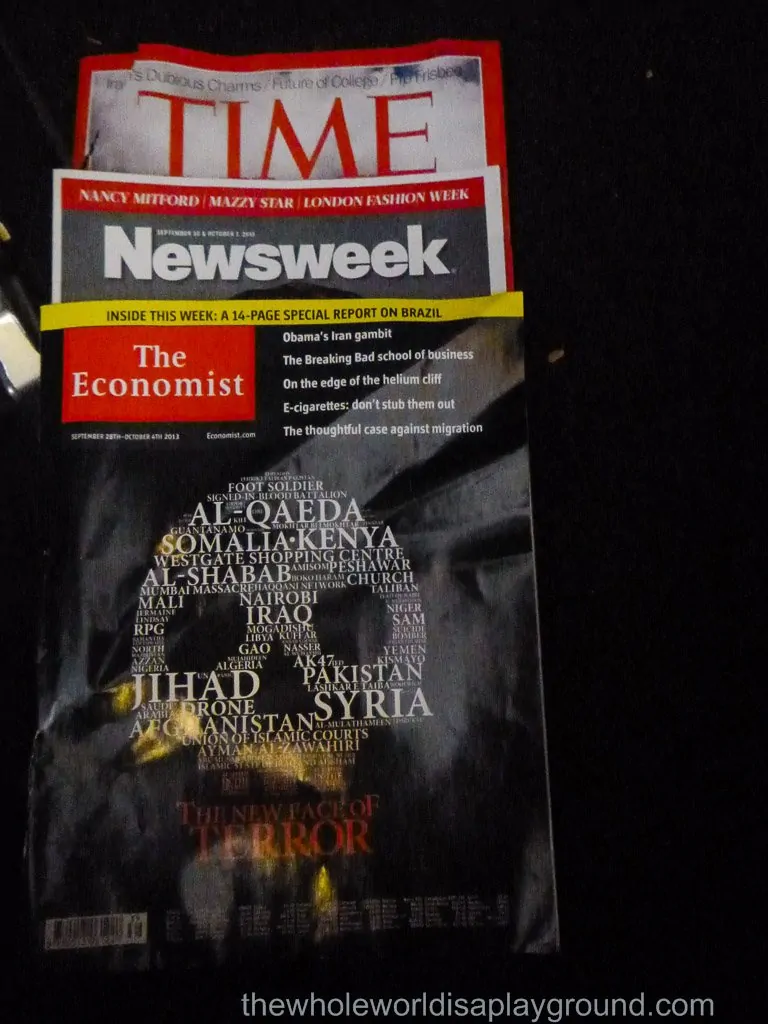 The highlight on the way home had to be the mini bottles of champagne we were given during the drinks service. It was such a treat to be given the little bottles of Heidsieck Monopole Champagne Brut, we felt totally spoiled!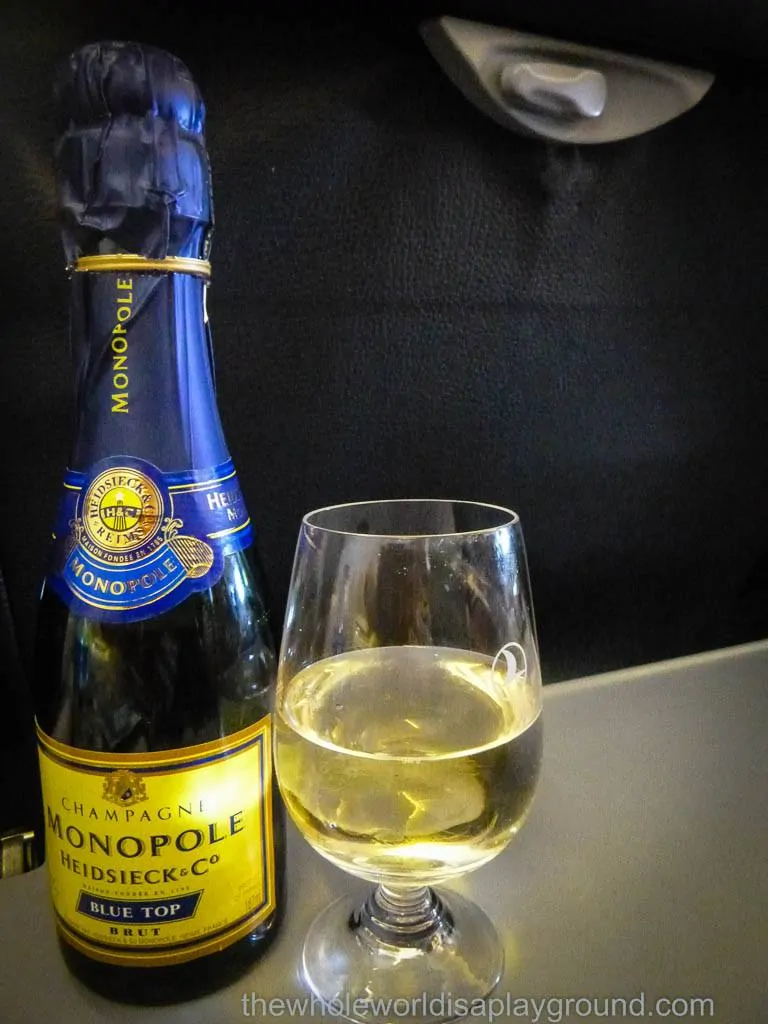 The flight passed quickly and we were descending into Dublin in no time at all and with a fond farewell to Turkish Airlines we disembarked the plane and headed home. 
Overall
The Turkish Airlines offering was excellent especially given that it was a relatively short hop between Istanbul and Dublin. The seats were extremely spacious and comfortable and, most notably, the seating on the way out was similar to US carriers business class arrangement on a mid haul route. The full meal service is a really nice touch. This, together with the excellent Istanbul Turkish Airlines lounge make Turkish a great choice out of Dublin.
Read more about our premium flights and airline lounge experiences here.