Having arrived ahead of schedule on our Virgin Dreamliner flight from JFK we didn't want our Virgin Upper Class experience to come to an end! Our bags were transferred and our business class passes allowed us a relatively fast entry through immigration so, with a few hours to spare at Heathrow, the Virgin arrivals lounge beckoned us in with promises of showers, a spa and a warm breakfast! What more could a girl ask for post flight!
The Lounge
The Virgin Revivals Lounge is tiny in comparison to its pre flight counterpart, the Virgin Clubhouse London Heathrow but it is plenty spacious for the post flight crowd that frequents it to freshen up and grab some food before continuing onwards or upwards! The decor leans towards a relaxed coffee shop style with a bar, small dining tables and comfortable couches making up most of the communal areas.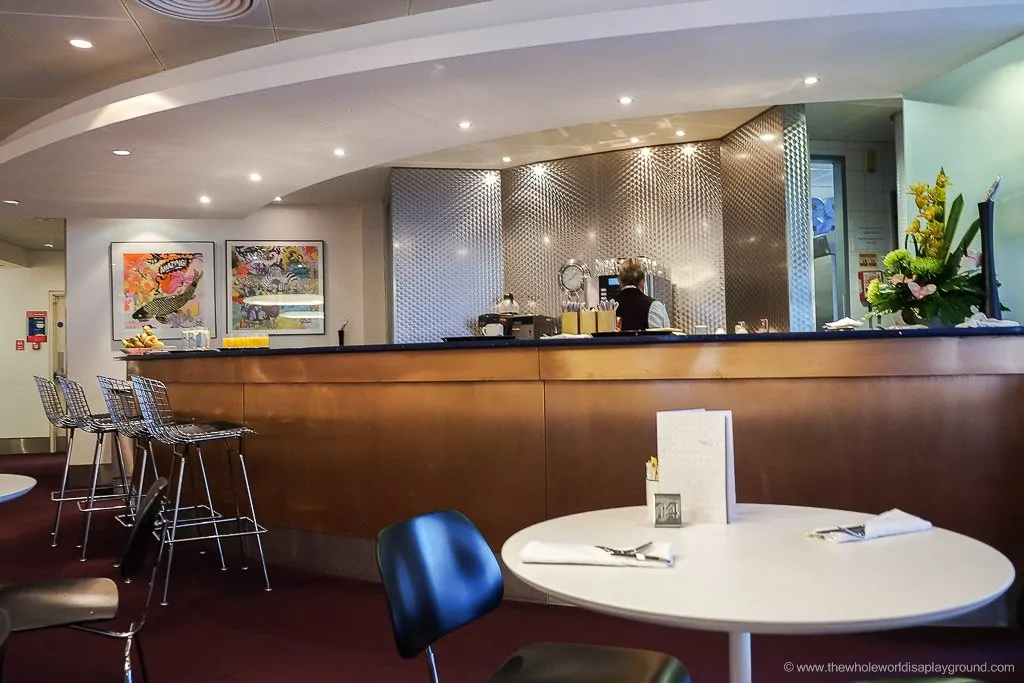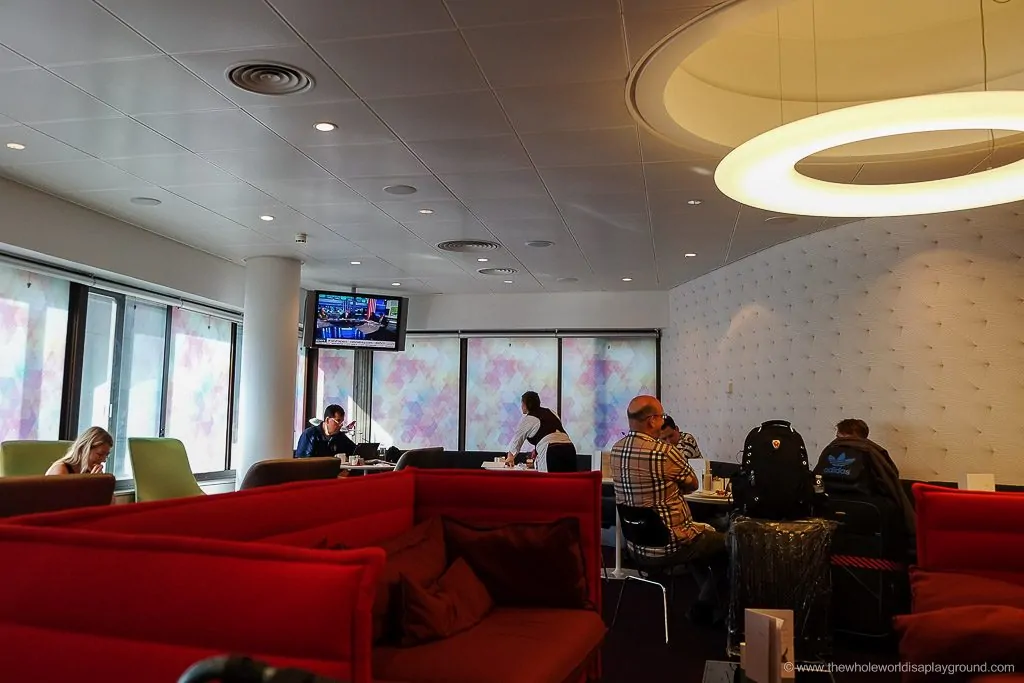 Food and Drinks
Having not eaten much since we were wined and dined in the JFK lounge the previous evening we were keen to sample some goodies from the Revivals Lounge extensive breakfast menu. The choices included a Full English breakfast, bagels, a variety of egg dishes, fruits, yoghurts and a breakfast bap. The attentive staff took our order and a few minutes later we were settling down to an English breakfast and a sausage sandwich, perfect to soak away those post flight blues!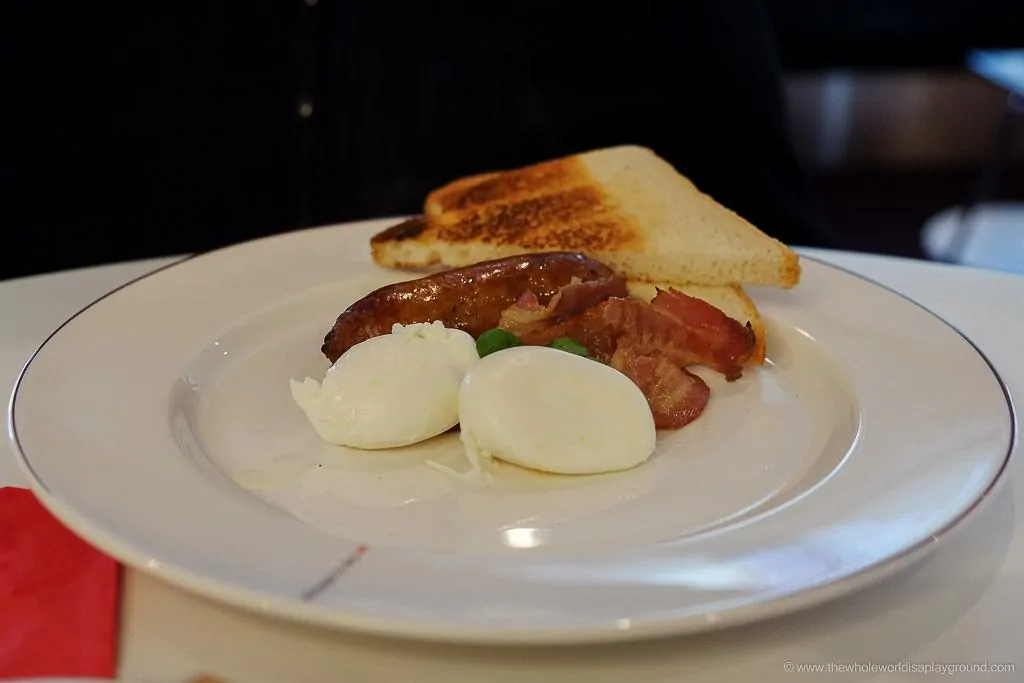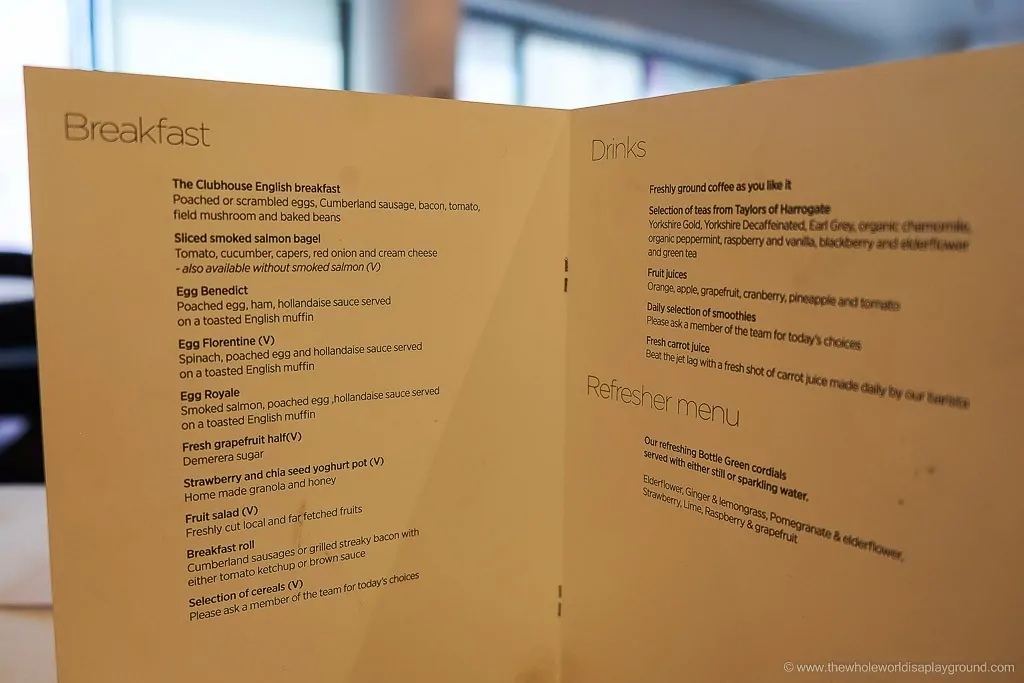 Spa and Showers
The Spa
Our business class tickets allowed us one complimentary spa treatment each in the Revivals Lounge but we opted for showers and food instead! The options included a facial, a skin enhancer, an express hair or foot treatment or a head massage.  Other treatments were available for an additional charge.
Showers
The shower rooms were a real treat with sleek decor and Bumble and Bumble products. They were spacious and spotless and incredibly welcome after an overnight flight!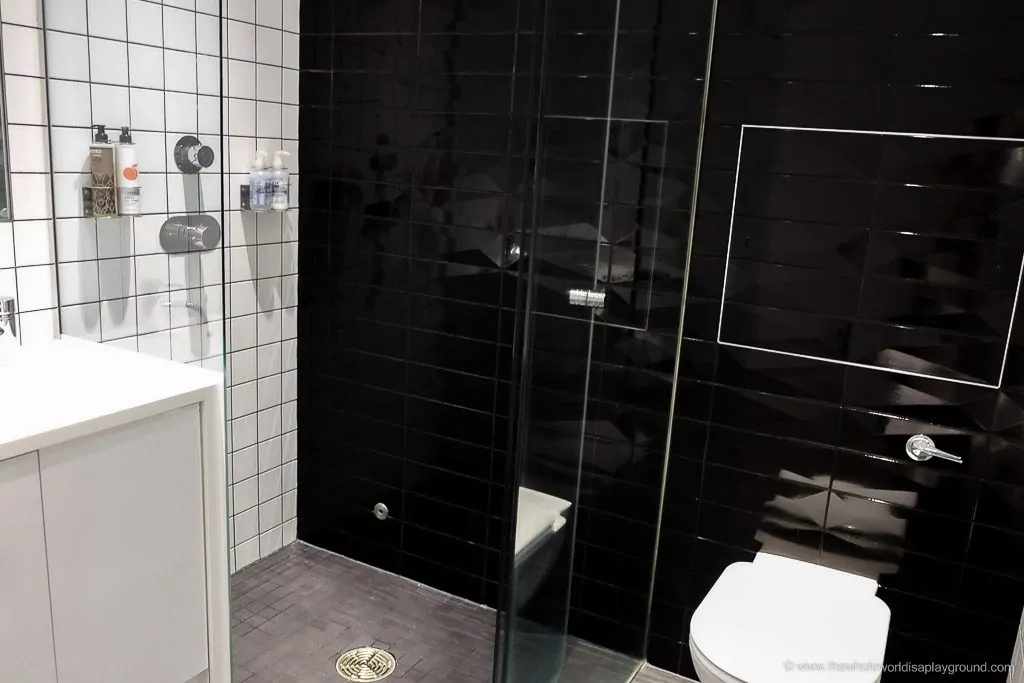 Overall
The Virgin Revivals Lounge is a real treat on arrival to Heathrow, especially after an overnight flight. It's a lovely spot to pop in and grab a warm breakfast and a shower and we felt we were set up for the day! While The Clubhouse at Heathrow is in an entirely different league but the arrivals lounge is still a great addition to Virgin's on the ground offering which arguably compensates for a fairly standard on board business class product.
Opening Hours and Location of Virgin Arrivals Lounge
Opening Hours: The lounge is open daily from 5:00am to 1:30pm.
Location: The Revivals Lounge is located about 5 minutes walk from customs and immigration. After exiting immigration turn left towards the elevators for the Terminal 3 car park.