In advance of our Emirates flight to Dubai on a recent trip to Vietnam we popped into the DAA Executive Lounge in Dublin Airport's Terminal 2. The lounge is used by airlines including Emirates, US Airways, American Airlines and Delta in the absence of their standalone lounges in Dublin airport and, with a perfect late Friday evening departure time, we were ready to sit back, relax and prepare for takeoff!
The Lounge
The lounge is very small and comprises of a long, narrow room filled with armchair style seating. Food and drinks are housed in a small kitchen area at the top of the lounge.
The Lounge:
Priority Pass Lounges
A Priority Pass membership allows you to access Priority Pass lounges whoever you fly with no matter your class of travel. Anyone who flies regularly should seriously consider joining Priority Pass as their lounges significantly improve the travel experience. We love the app which allows you to check in at each lounge and overall the quality and availability of lounges around the world are very good. We've personally used Priority Pass for the past few years and highly recommend it.
There are three options available, standard, standard Plus and Prestige. We recommend the Prestige pass for frequent travellers (it's the one we use!) which offers unlimited visits throughout the year.
Click here to get your Priority Pass now!
Food and Drinks
After many visits to the DAA Executive Lounge in Terminal 1 of Dublin Airport (check out our review here if your flight is Terminal 1 based) we had a good idea what to expect from the Terminal 2 lounge. The offering was similar with brown bread and soup, a small selection of pastries and some cheese and crackers. Drinks included Guinness and Heineken, red and white wine and a range of spirits.
The food: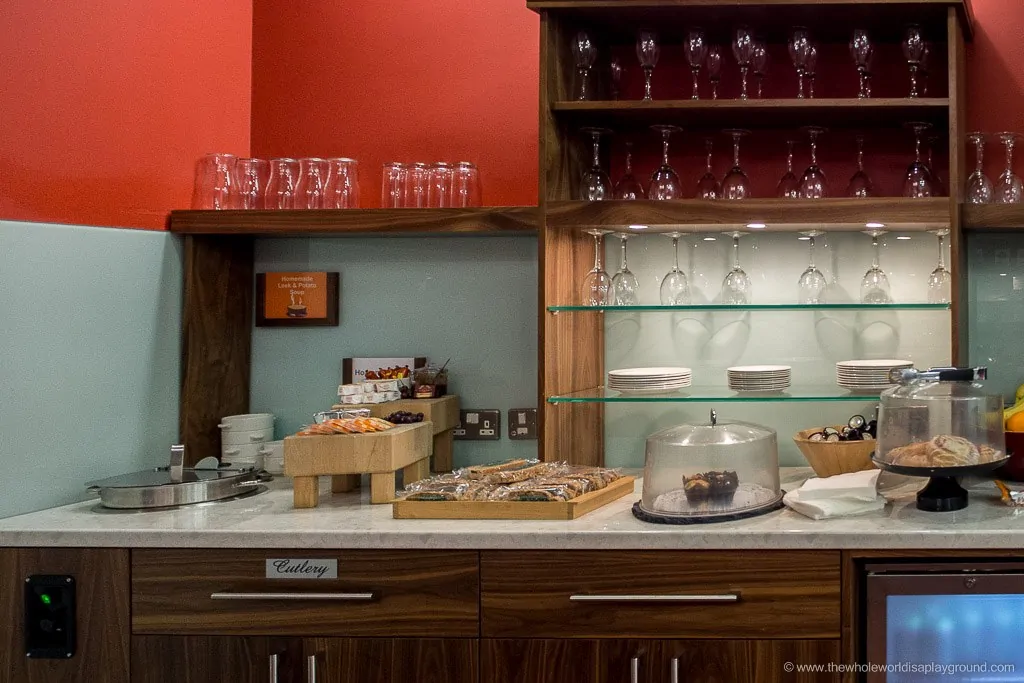 Facilities
Wi-fi is available in the lounge as well as being free throughout Dublin Airport. The small business centre had printing facilities and an iMac.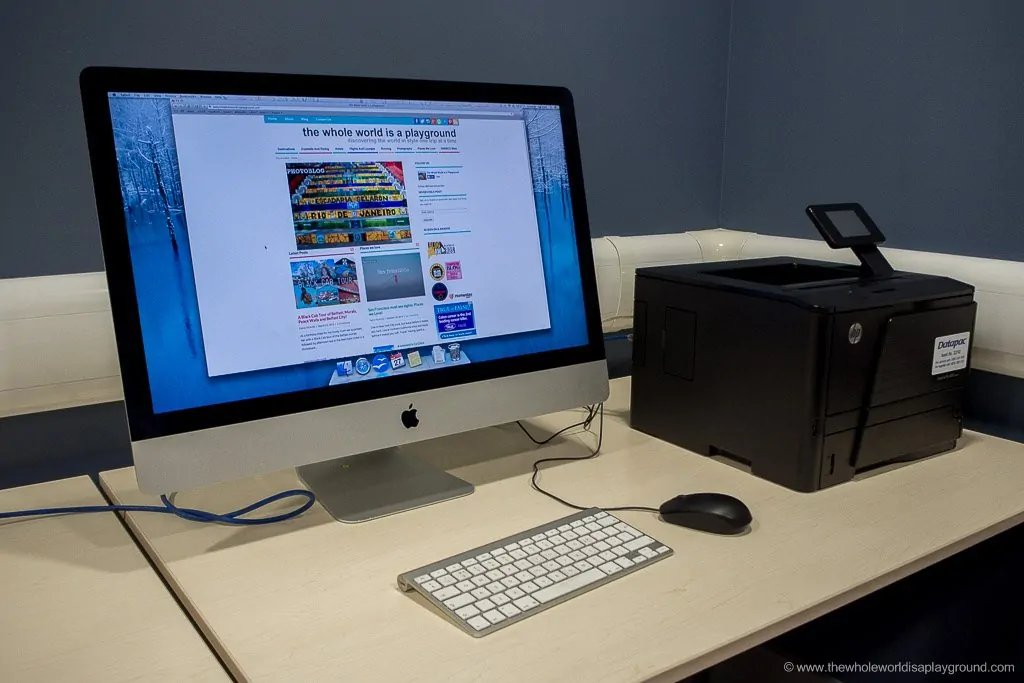 Access
We were granted access to the DAA lounge with our Emirates Business Class boarding passes. Access is also available to frequent flyers and business and first class passengers of American Airlines, Delta and US Airways.
Paid entry is available at the door (EUR 29) and through other lounge access programs.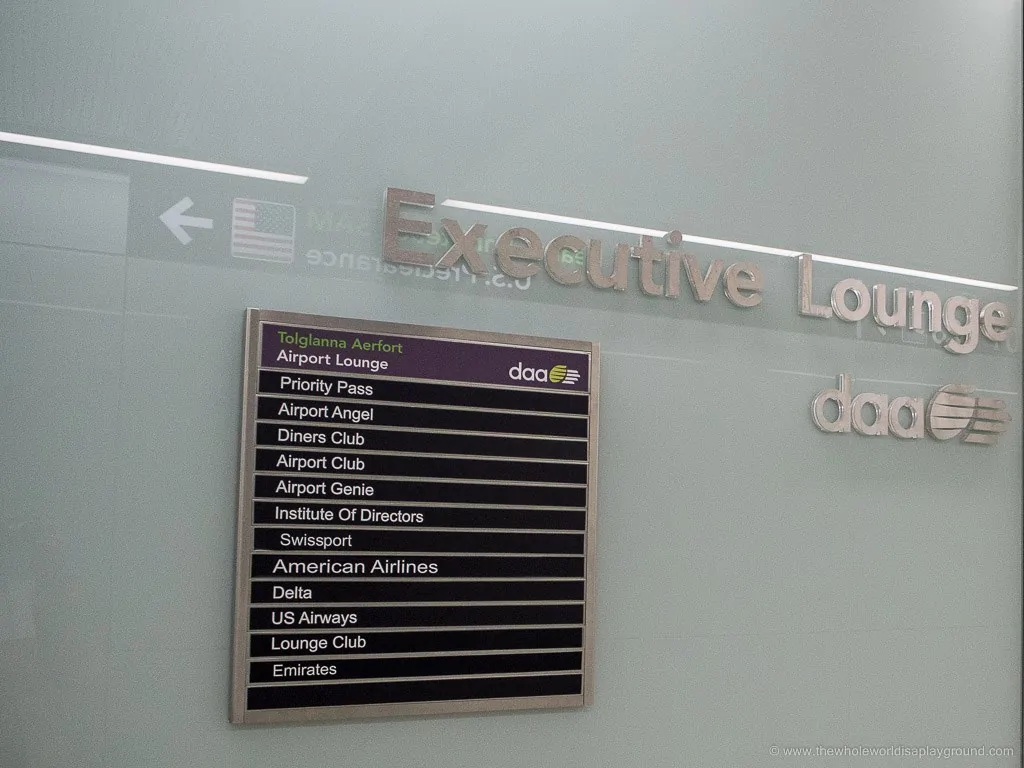 Overall
The DAA Terminal 2 lounge is more of a place to sit down and grab a coffee or a drink rather than to linger for a long period of time. The food selection is limited and the lounge gets quite crowded at busy periods which is even more noticeable given the limited space.
All in all, we found it a strange choice for an airline like Emirates who offer such a luxurious on board business class product on the Dublin to Dubai route while their close competitors Ethiad opt for a standalone lounge just down the corridor.