After a few years of flying in and out of Dublin's Terminal 2 our flights to Istanbul and Dubai saw us making a return to the Terminal 1 building. Our business class tickets with Air France (check out the flight here!), Turkish Airlines (check out the flight here!) and British Airways (check out the flight here!) allowed us to access the Terminal 1 Dublin Airport Executive Lounge.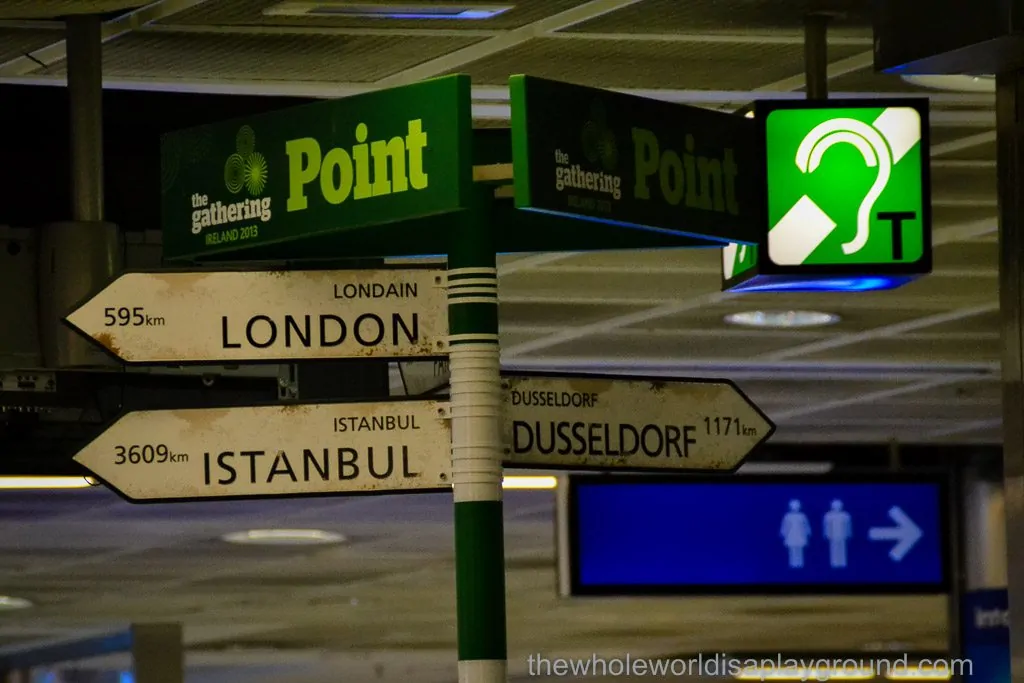 The Lounge
The Dublin Airport Executive Lounge is located airside in Terminal 1 and is close to the security check and terminal shops. In other words, a good distraction for my wallet! The lounge is split into two areas on either side of the check-in desk and both are open plan and have a similar layout and offerings.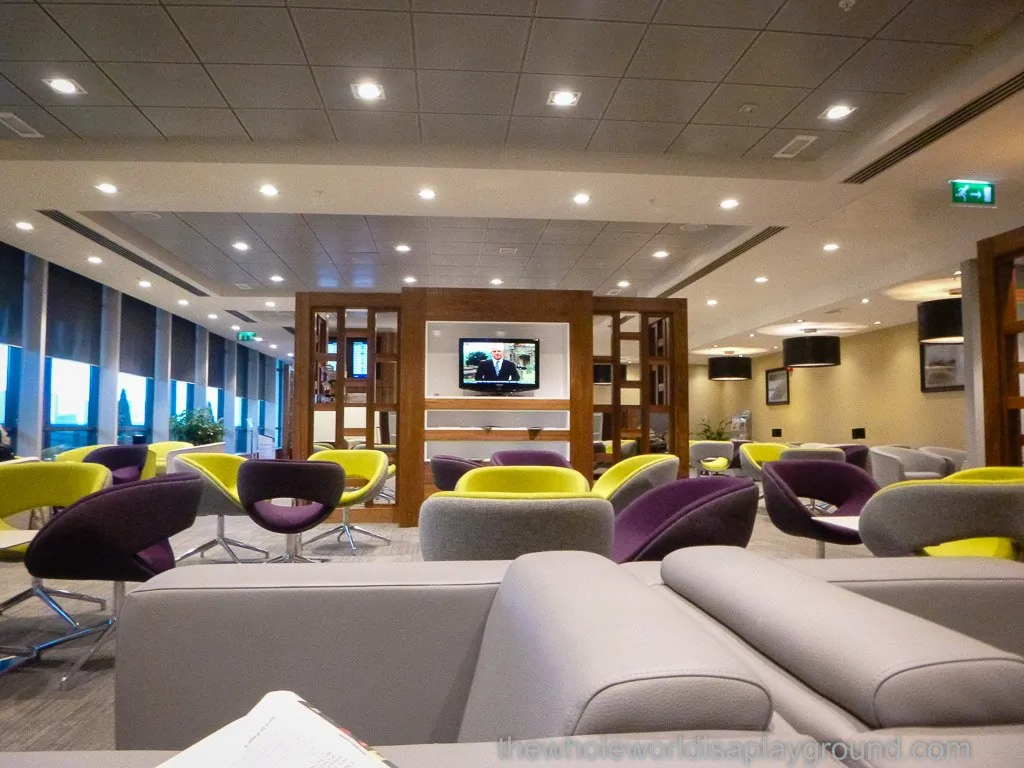 The lounge is fitted out in the standard Dublin airport colours of green and purple and had ample seating for the passengers in the lounge on both mornings.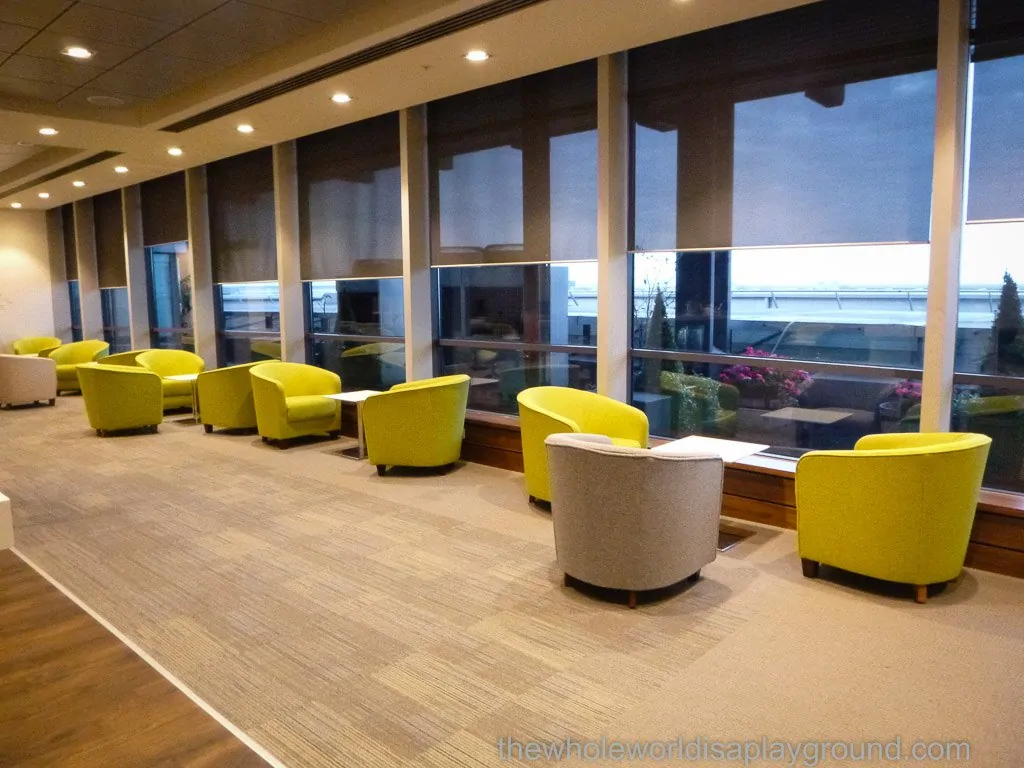 Priority Pass Lounges
A Priority Pass membership allows you to access Priority Pass lounges whoever you fly with no matter your class of travel. Anyone who flies regularly should seriously consider joining Priority Pass as their lounges significantly improve the travel experience. We love the app which allows you to check in at each lounge and overall the quality and availability of lounges around the world are very good. We've personally used Priority Pass for the past few years and highly recommend it.
There are three options available, standard, standard Plus and Prestige. We recommend the Prestige pass for frequent travellers (it's the one we use!) which offers unlimited visits throughout the year.
Click here to get your Priority Pass now!
Due to our extremely early flight times (one day I will learn not to book a flight at some unearthly hour of the morning!) we had breakfast in the lounge both mornings. The choices include cereals, fruits, brown bread, cheese and juices and I may or may not have accompanied this with a bag of Tayto crisps! They were beside the bananas, how could I resist?!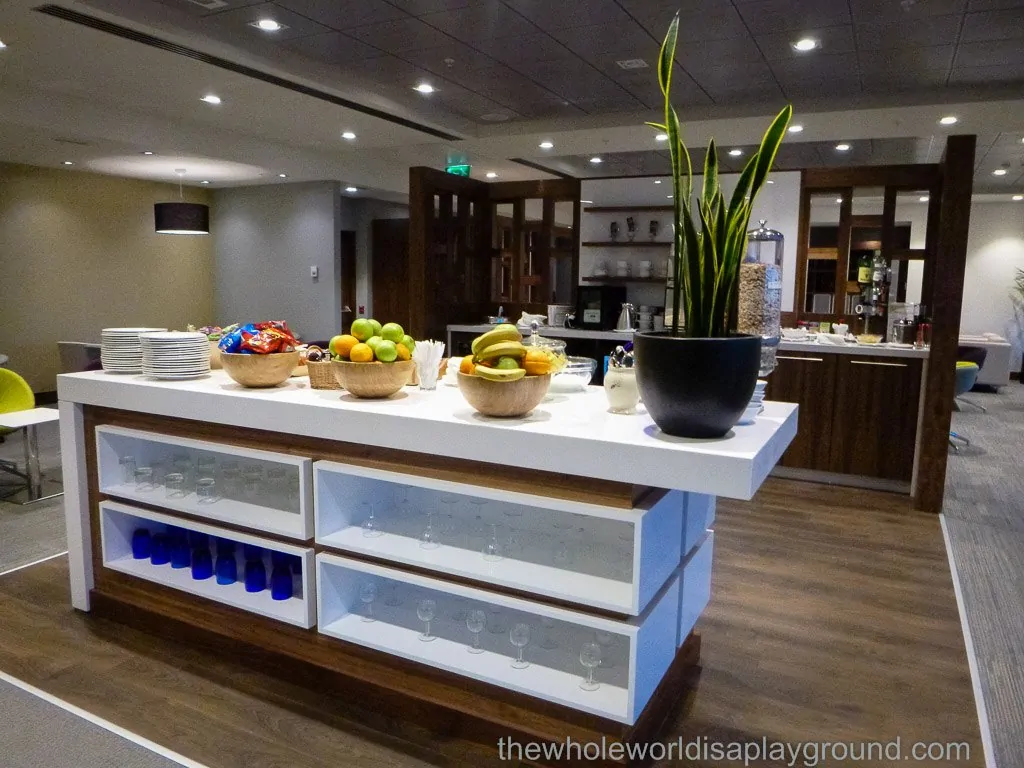 Breakfast: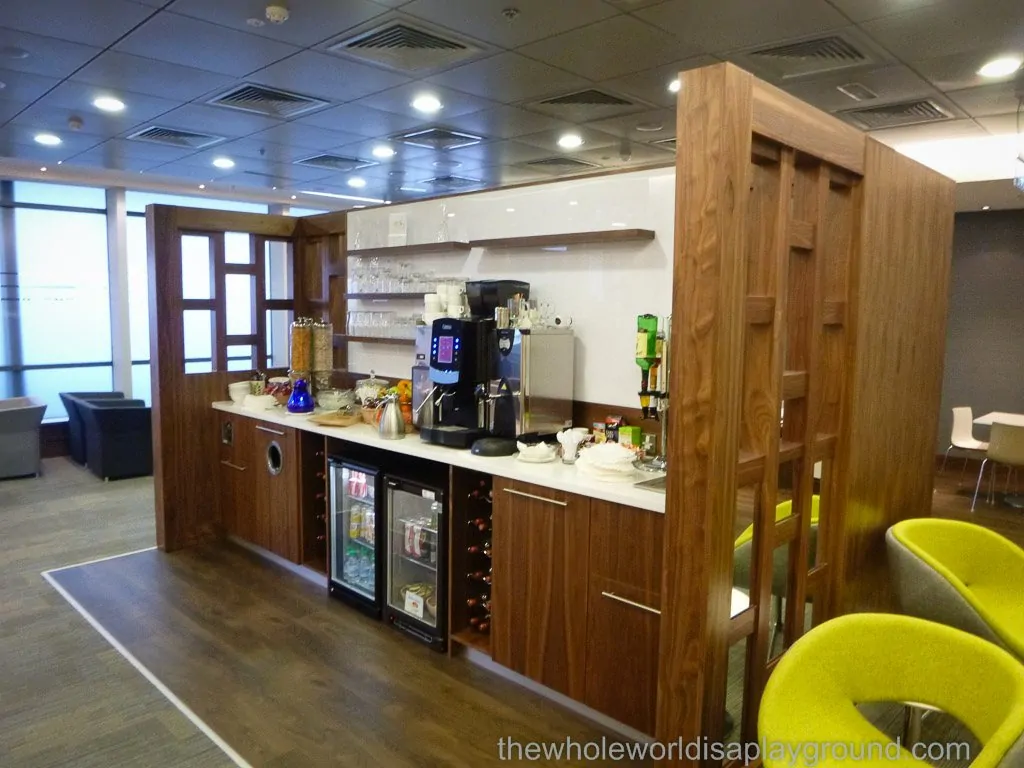 Facilities
Lounge access includes complimentary snacks and beverages (spirits and wine), wi-fi (free wi-fi is available throughout the airport for all passengers), flight updates and complimentary newspapers and magazines.
Lounge: Dublin Airport Authority Lounge, Terminal 1
The lounge is accessible to frequent fliers and business class passengers from a number of airlines. 3 hours of lounge access can be purchase for Euro 20.