Motorcycles, Pho, lanterns, Tiger Beer, Hoi An, Vietnamese coffee, rice fields, UNESCO, Saigon, markets, how much? too much!, rivers, trains, Hue, banana pancakes, crazy traffic, conical hats, water puppets…
Easter is ladies week in The Whole World is a Playground house and my lovely mum and I jet off to somewhere fun and far away. After exhausting every country on the planet and watching the flight prices increase steadily, we finally settled on Vietnam as our 2015 destination! Having had an incredible time in Hanoi, Halong Bay and Saigon when the husband and I stopped by on our honeymoon I couldn't wait to return and check out more of such a beautiful country. Good morning Vietnam, we're on our way!!
Beautiful Saigon
Where we stayed: we stayed in a Club Room at the Renaissance Riverside Ho Chi Minh (booked through Agoda) and we loved the riverside views, the spa and the rooftop pool! The club room was a lovely treat and we enjoyed the lounge access and the food and drinks that were included in our club room rate
Our first stop was crazy, crazy Saigon where we settled into Vietnam life with a whirlwind sightseeing day of fun. The buzz of the massive city was incredible with millions and millions of motorcycles and people and, after a long Irish winter, we couldn't contain our excitement at the glorious sunshine! Top of our list were Notre Dam, the War Remnants Museum, Reunification Palace and the Central Post Office, all landmark Ho Chi Minh sights! After successfully coaching the mum through a 7 lane street crossing while faced with rows and rows of oncoming motorcycles we were officially smitten!
I spy motorcycles!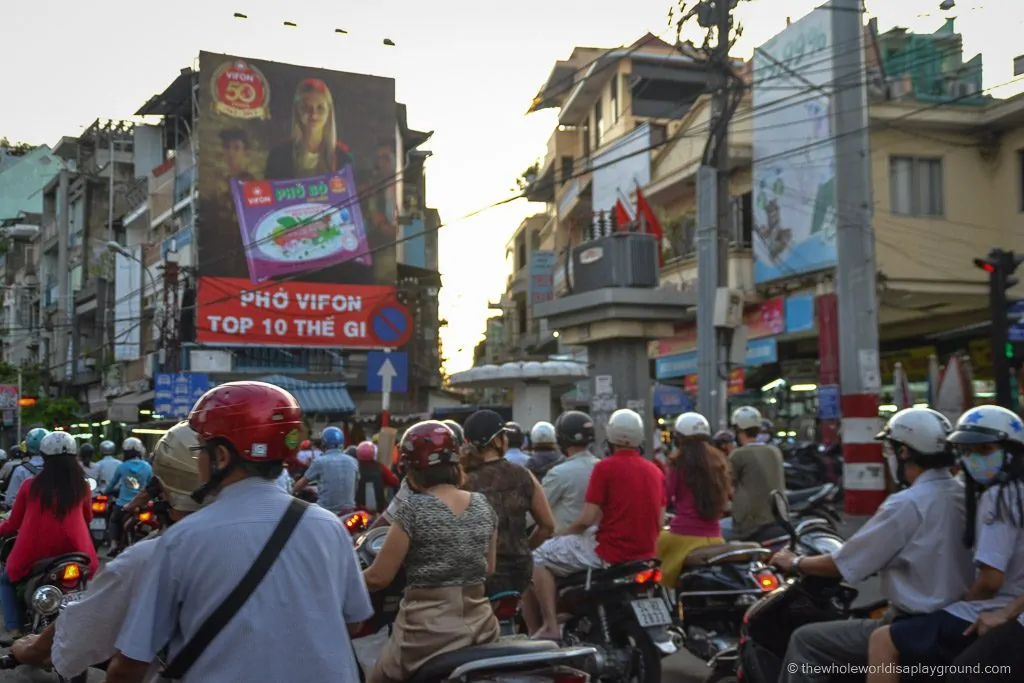 Motorcycle rides and Hello Kitty!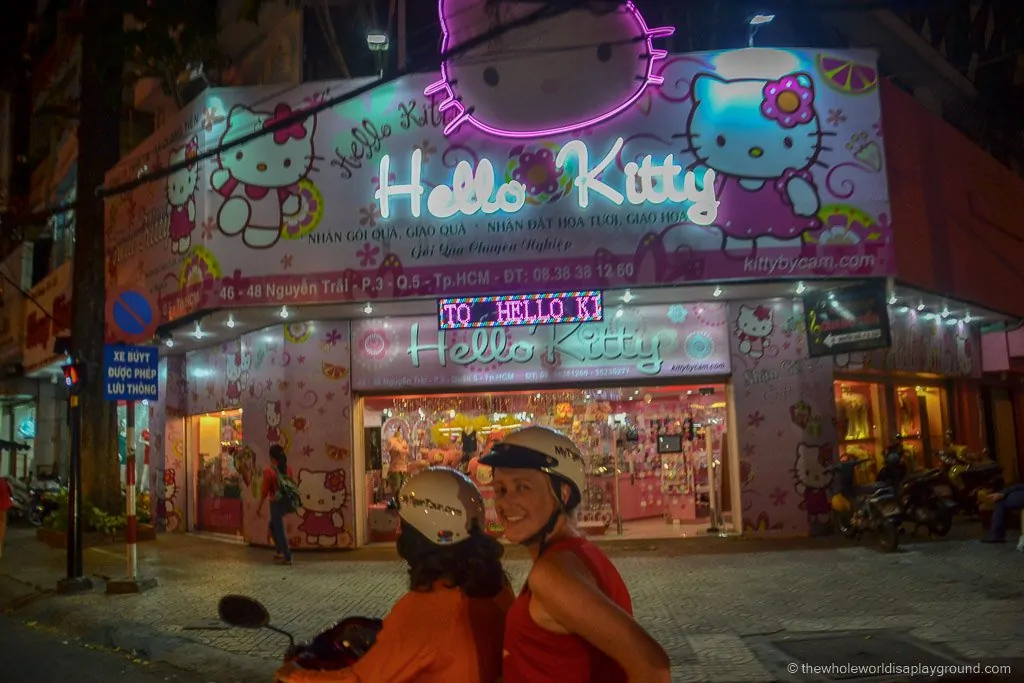 The War Museum: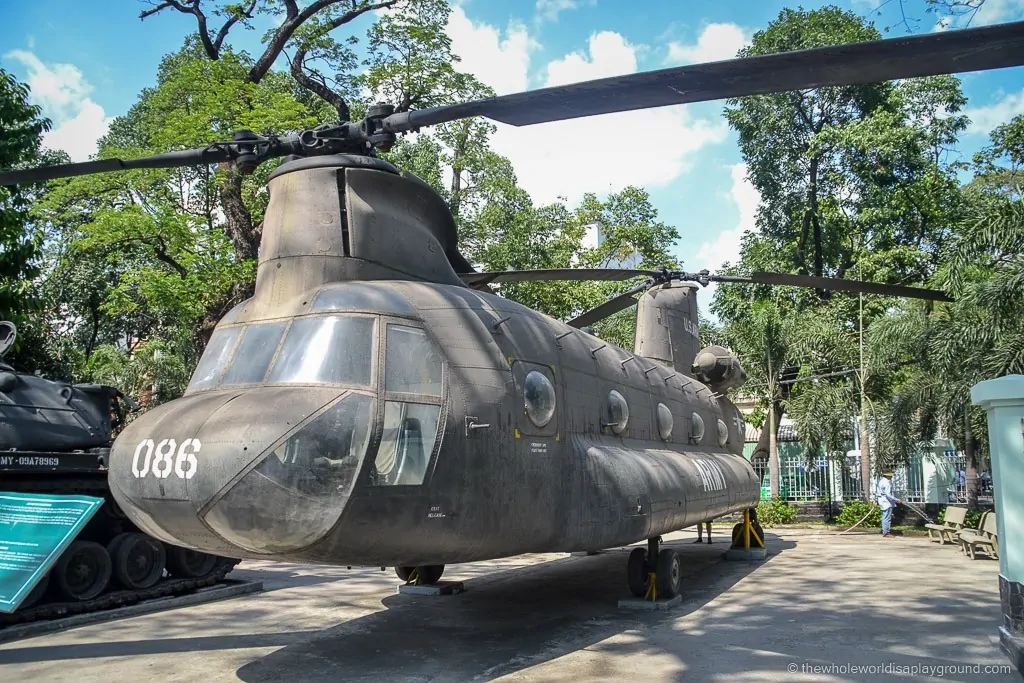 Notre Dam poses!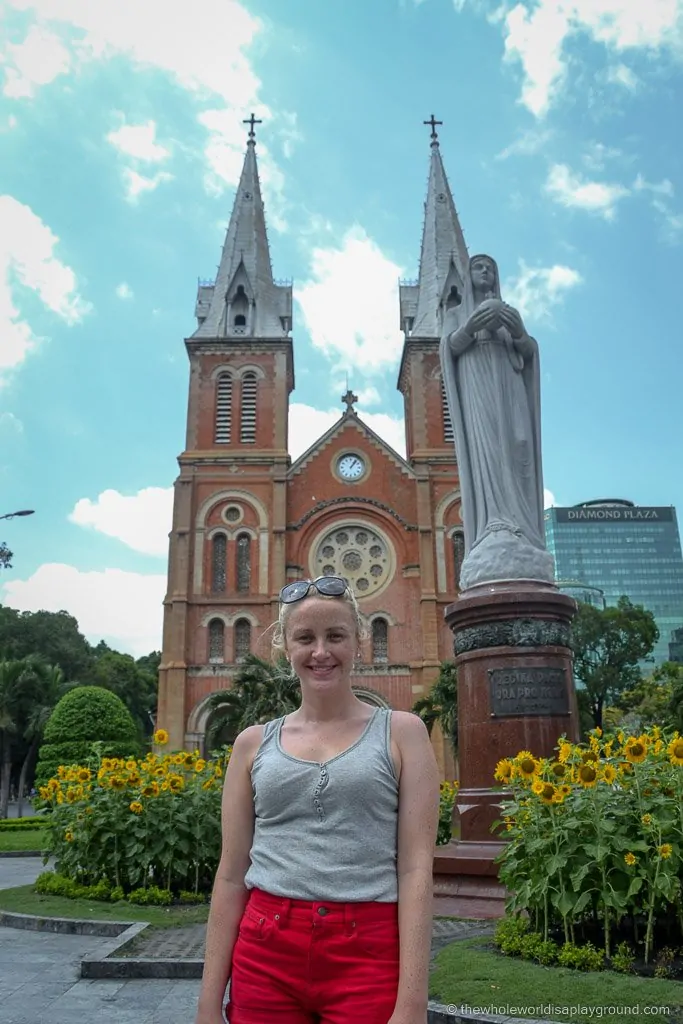 Hue
Where we stayed: Eldora hotel (booked through Agoda) where we paid around $60 per night for a twin room. The hotel was excellent and saved the day when we were abandoned at Da Nang airport by a local transport company!
It was time to fly up to the ancient capital of Hue (check out our day in Hue here) and spend a few days on the banks of the Perfume River. Our mornings were filled with pagodas, tombs and the Citadel and our evenings with pho and river antics! Our favourite moment was hanging out with the locals at the Thanh Toan covered bridge and embracing the Vietnam countryside!
The Imperial City, UNESCO fun!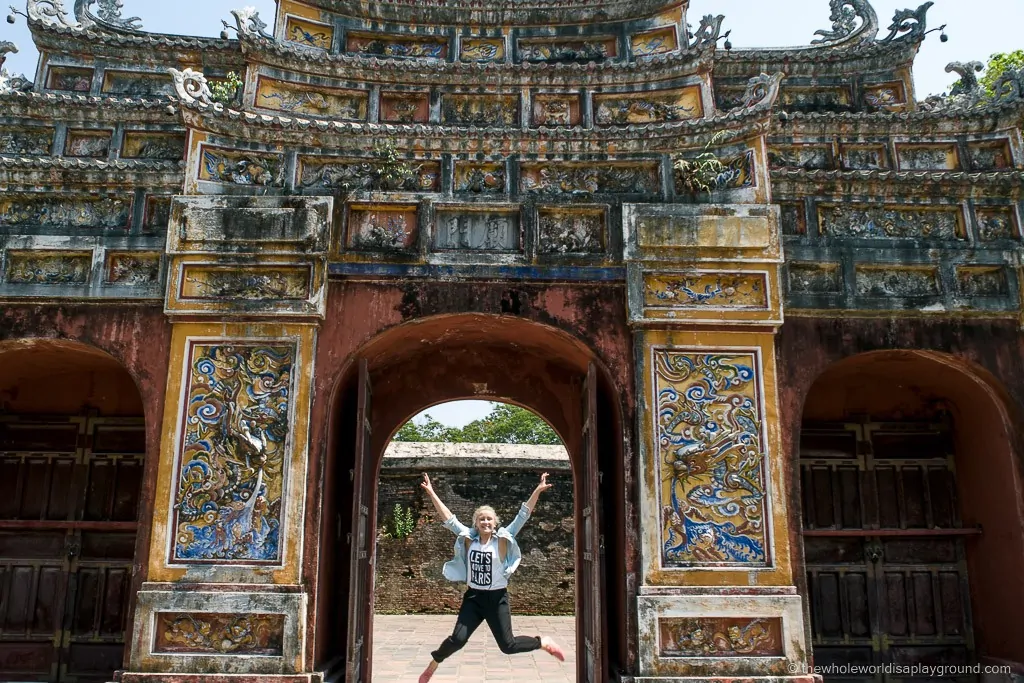 The beautiful Thiên Mụ Pagoda: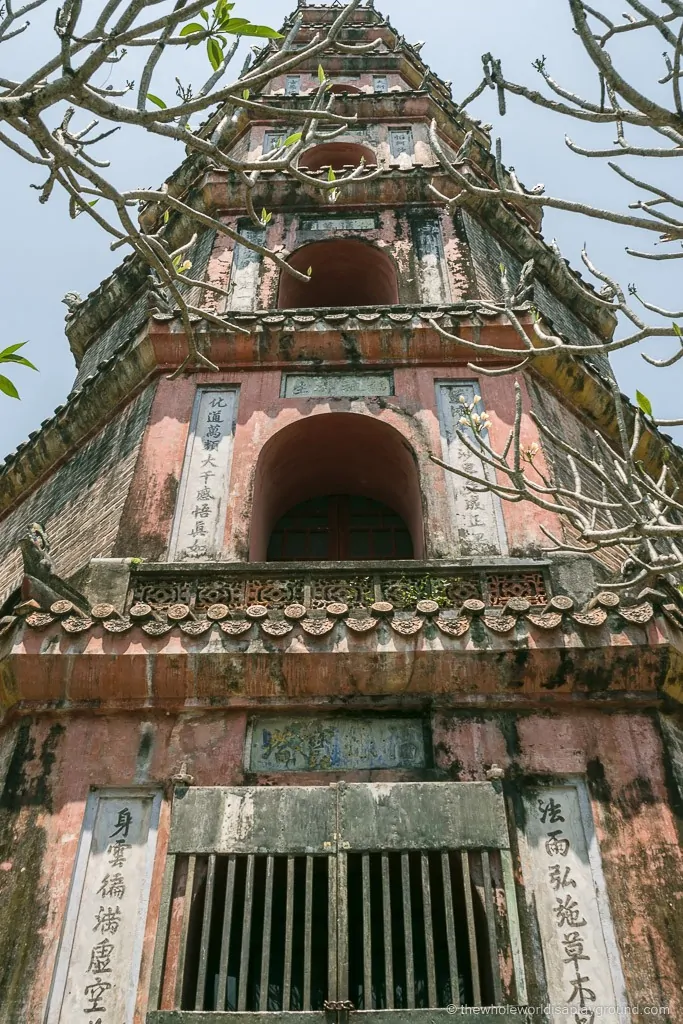 Under my umbrella at the Citadel!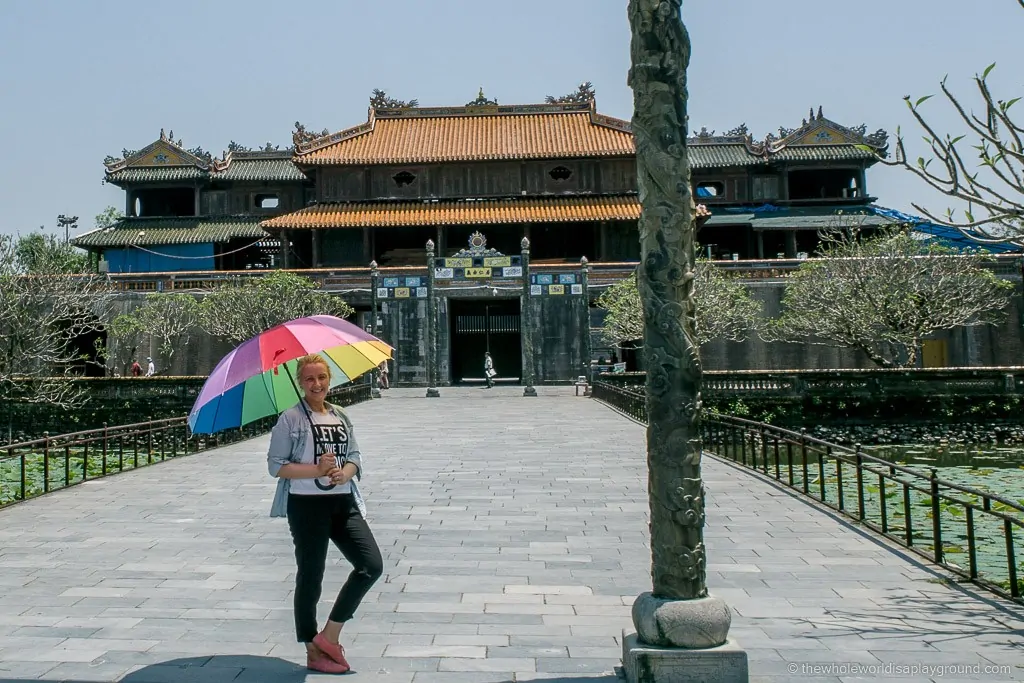 The Perfume River: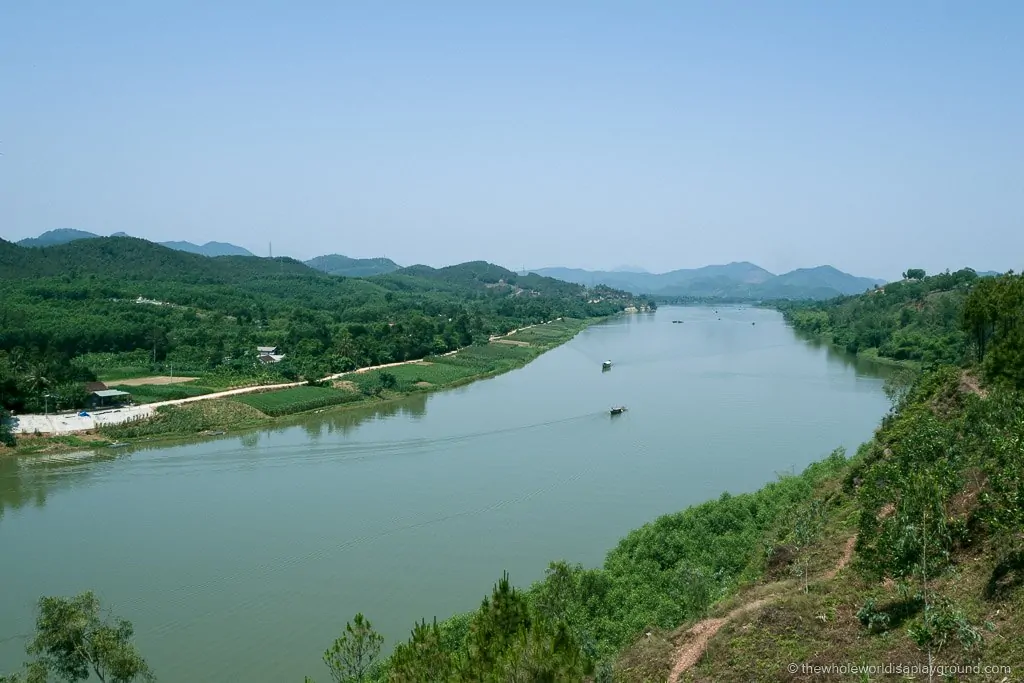 Hai Van Pass
The ocean cloud pass is a beautiful description of the drive between Hue and Hoi An (check out our Hai Van Pass adventures here!). We were in awe of the stunning beaches, incredible views, miles of ocean and maze of mountain twisty roads. My love of Buddha's is well documented in our previous Asia trips and a stop at the Marble Mountains allowed us to indulge in some Buddha spotting and incense burning. The drive between Hue and Hoi An was one of the many highlights of our week in Vietnam. So good in fact, I can even forgive the Vietnamese ladies who insisted I was 'very old' during our ice cream stop at the top. Just!
In the clouds! At the top of the Hai Van Pass: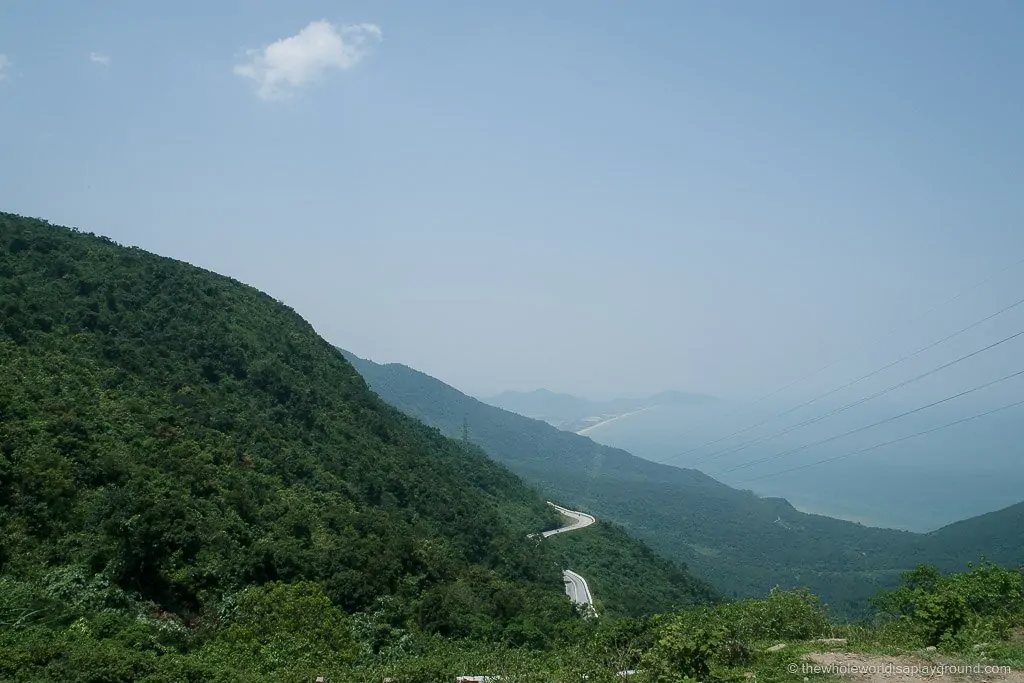 Beach time!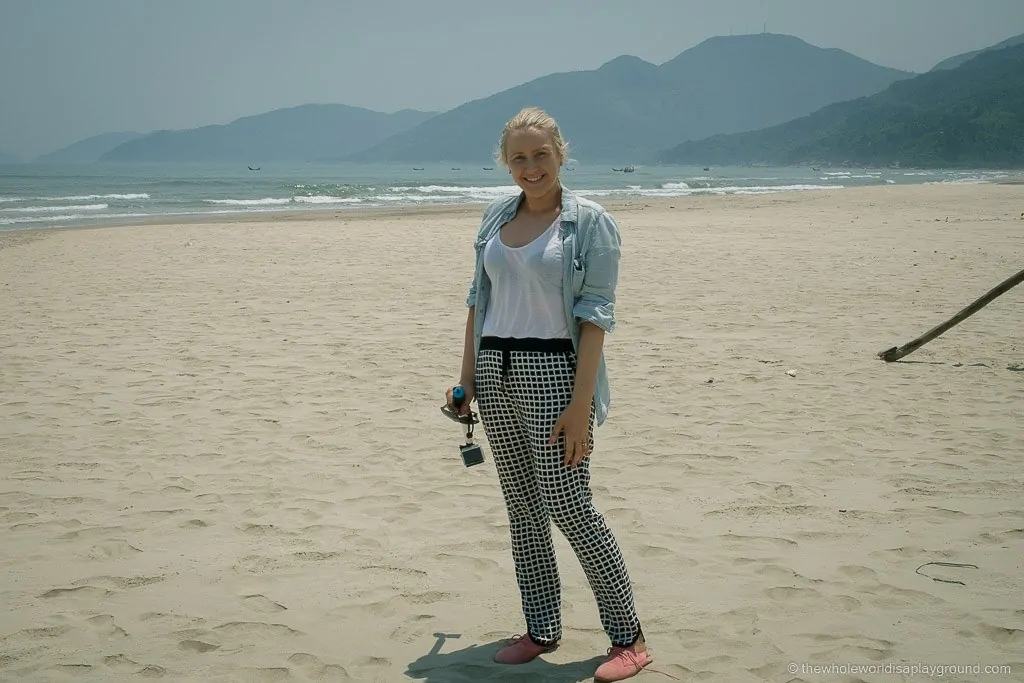 You will find me here!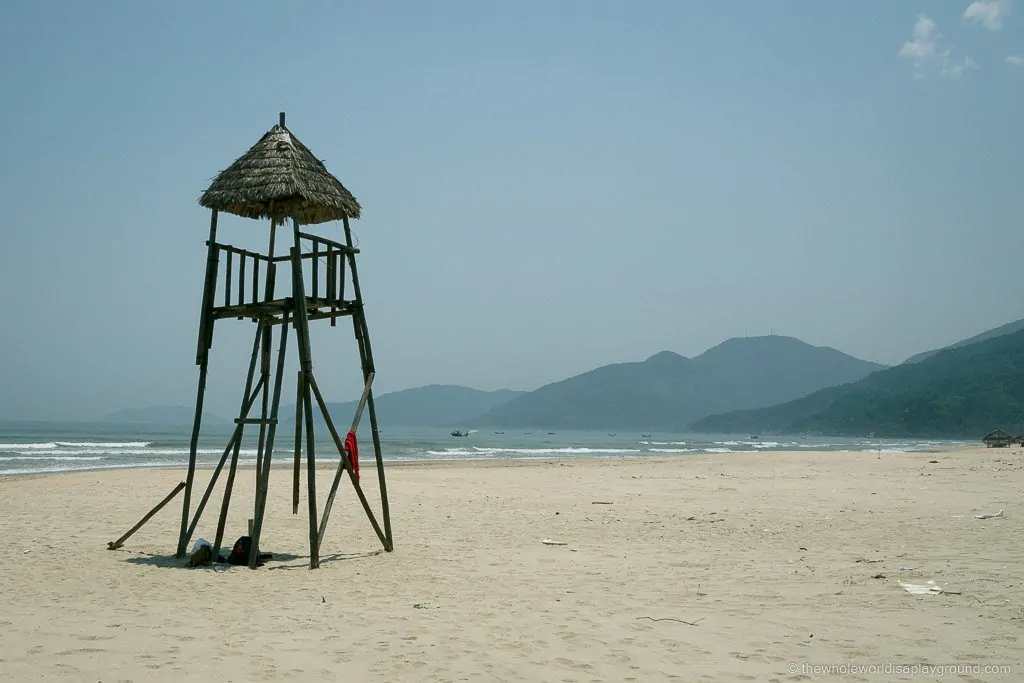 The fishing village: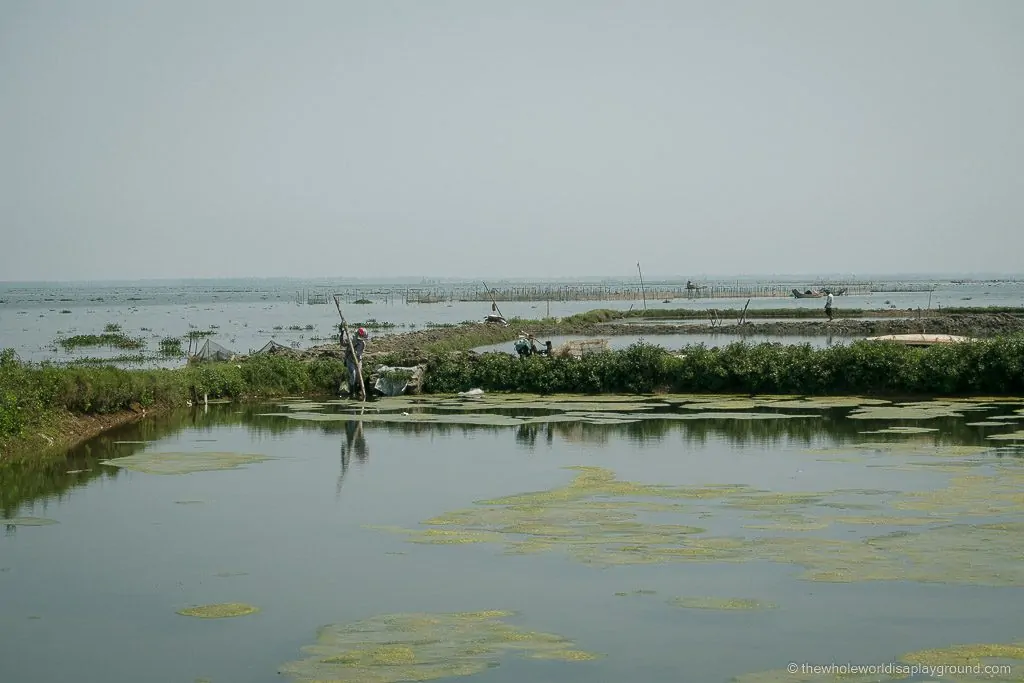 How beautiful?! A water buffalo: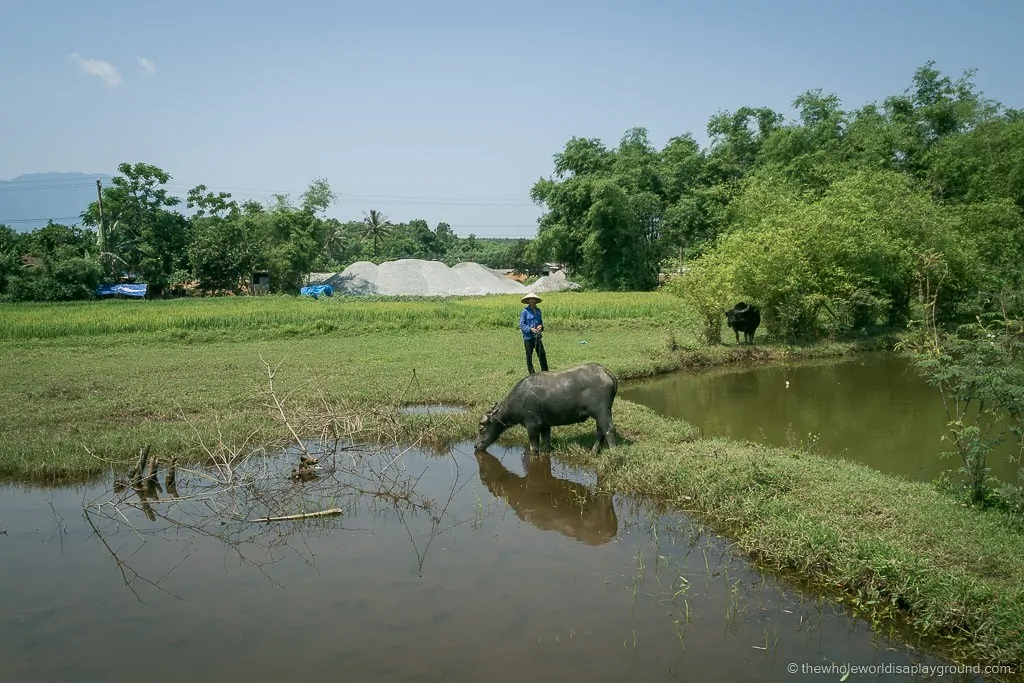 Marble Mountains: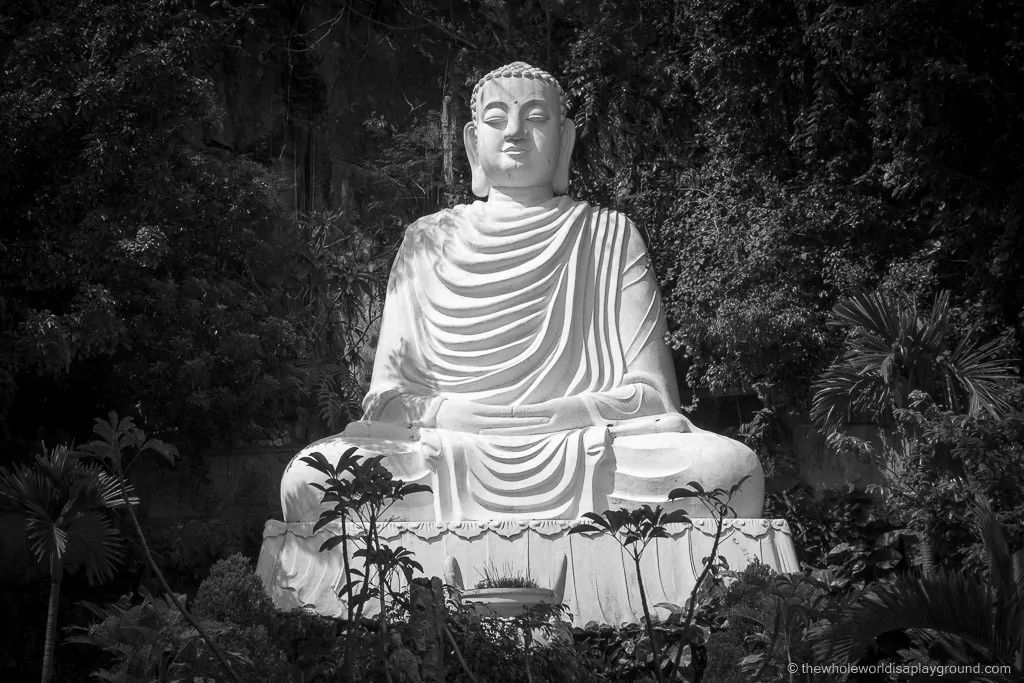 Hoi An
Where we stayed: a junior suite river view at the Royal Riverside Hoi An hotel which cost around $55. The hotel was excellent and we loved the pool, the excellent breakfast and our river view room. The hotel arranged our trip to My Son and a driver to take us to Da Nang airport.
We were excited to arrive in Hoi An and it quickly became one of our favourite Vietnam gems. Hoi An is frozen in time and we had a fantastic time wandering through the lantern lined streets of the UNESCO ancient town (UNESCO number 2, yay!). Crammed full of bicycles, tailors and souvenir shops we were in awe of the simpleness of life and our Hoi An days flew by. When we discovered our last night in Hoi An was also the night of the Full Moon Lantern Festival celebrations I could barely contain my excitement. The lights are switched off, motorcycles are banned and candle lit lanterns light up the river and the town. It was incredible!

The streets of the ancient town: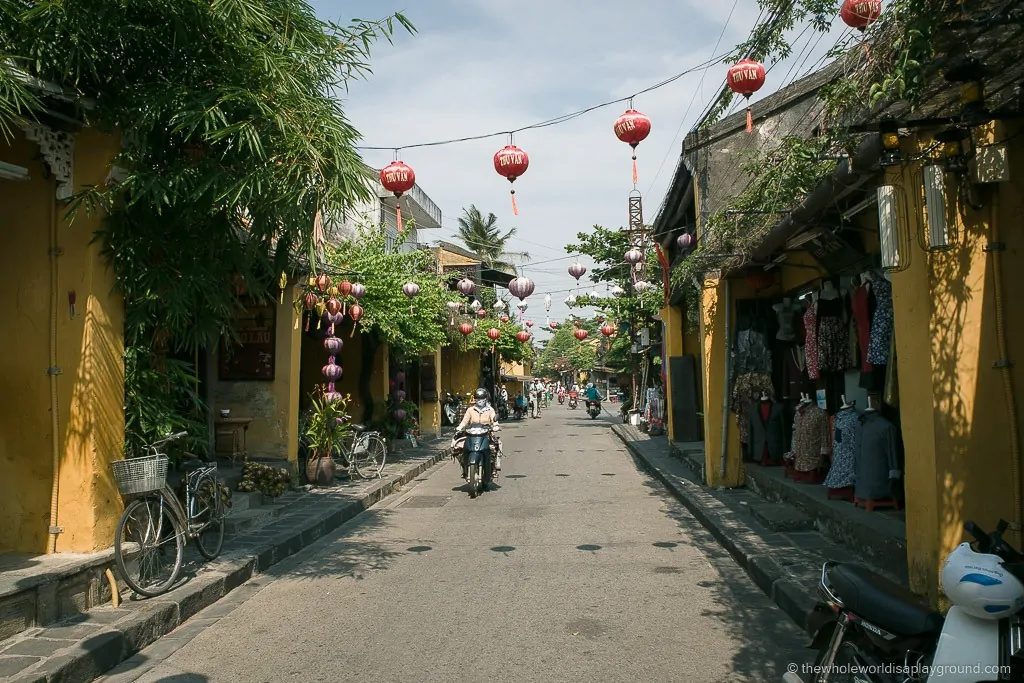 Lanterns, lanterns everywhere! The full moon festival: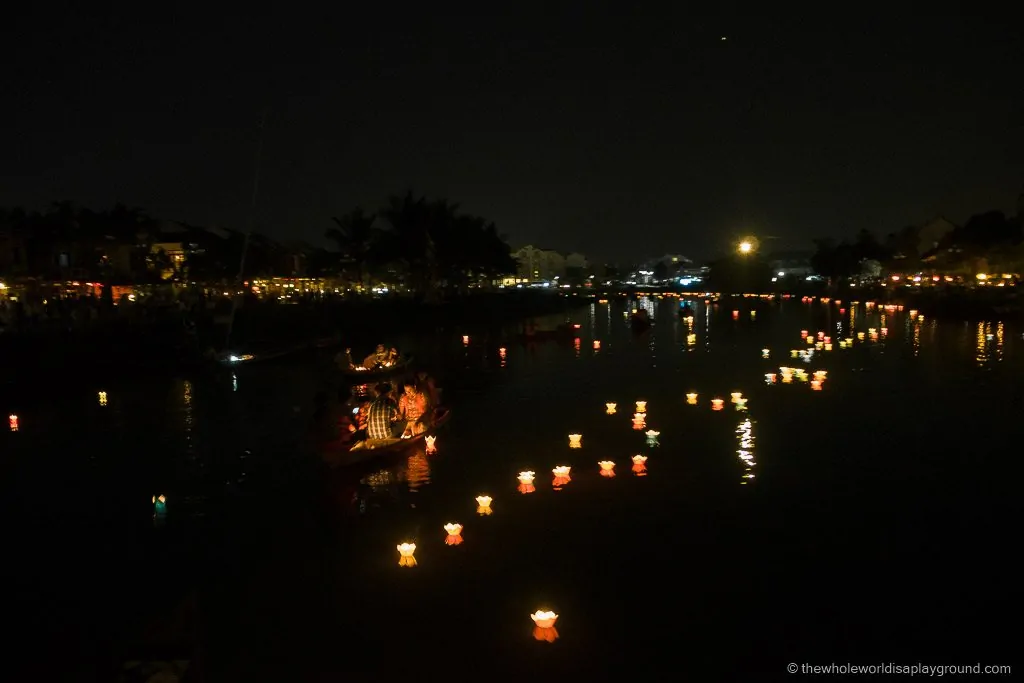 The Japanese bridge: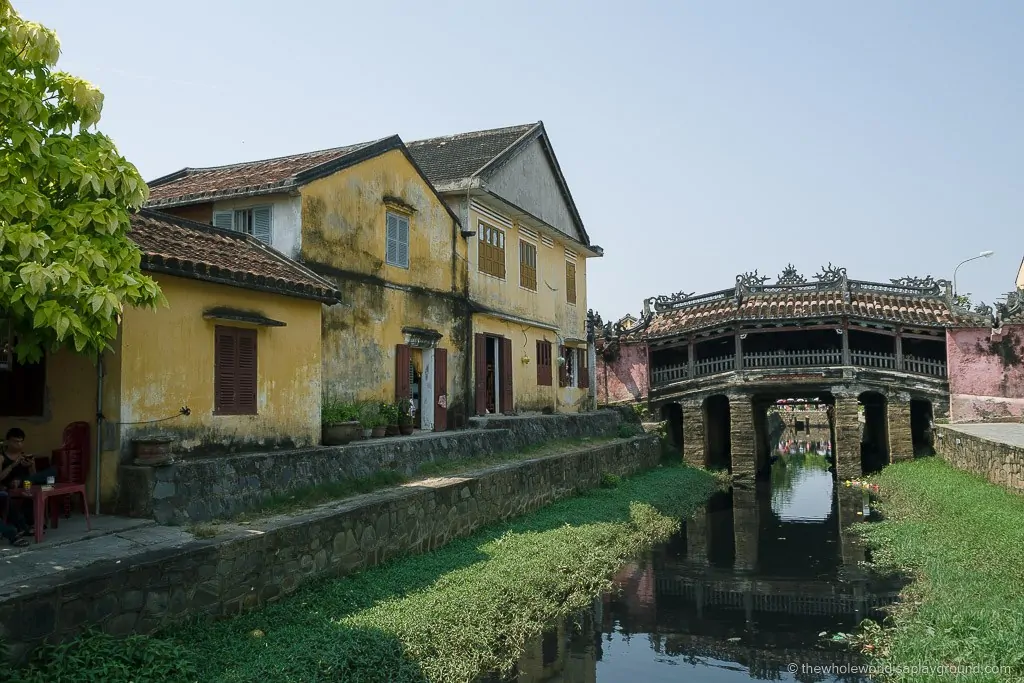 Posing at the ancient wall!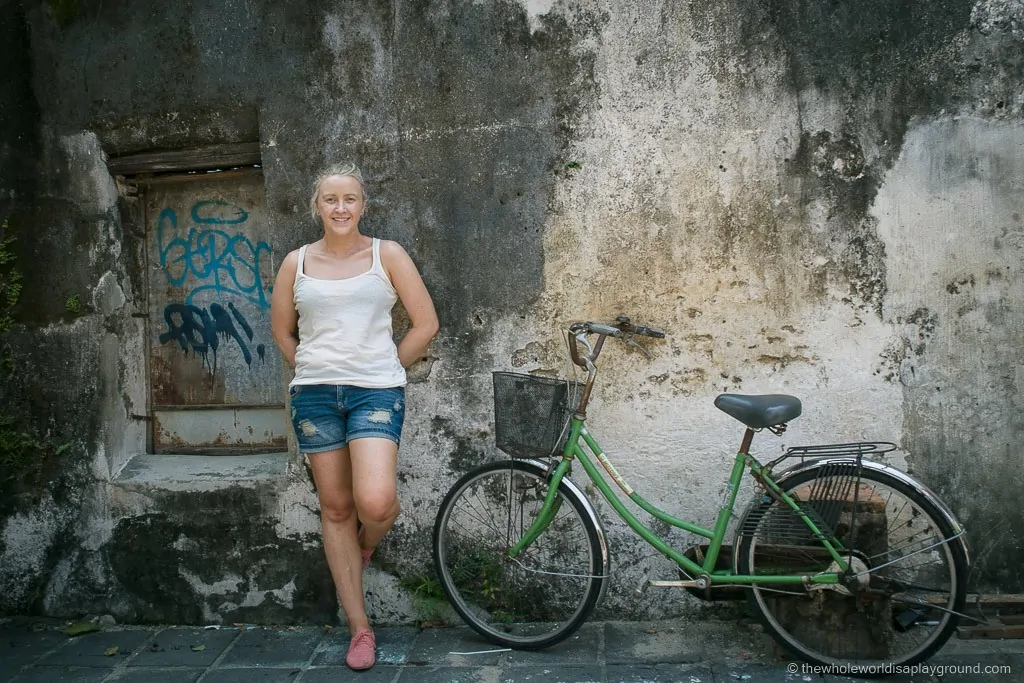 Hoi An nights: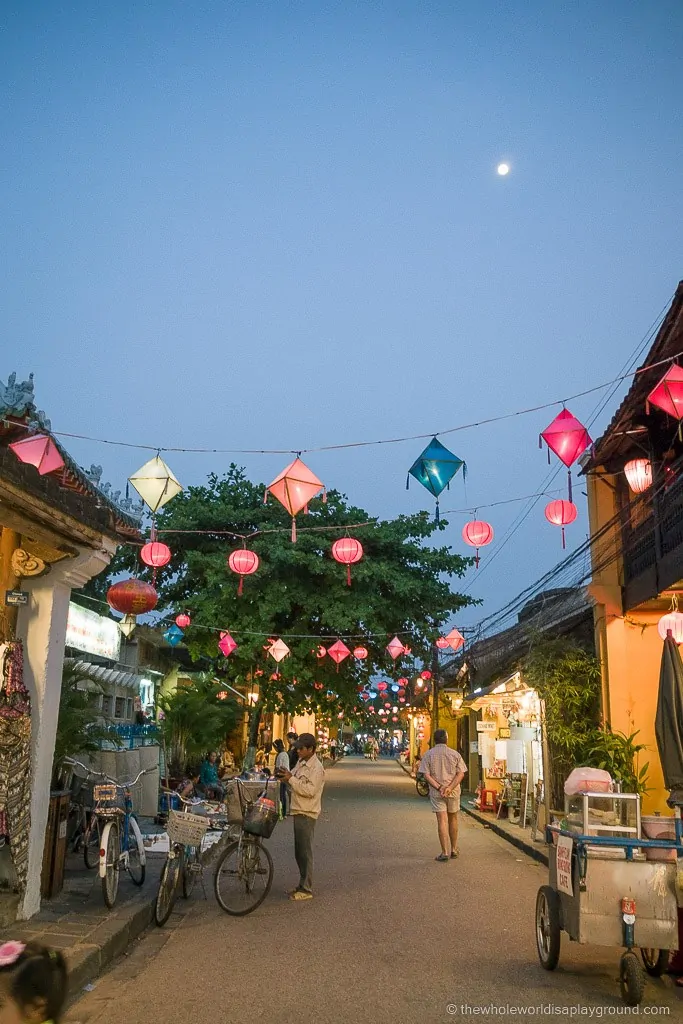 Are there any tailors in Hoi An?!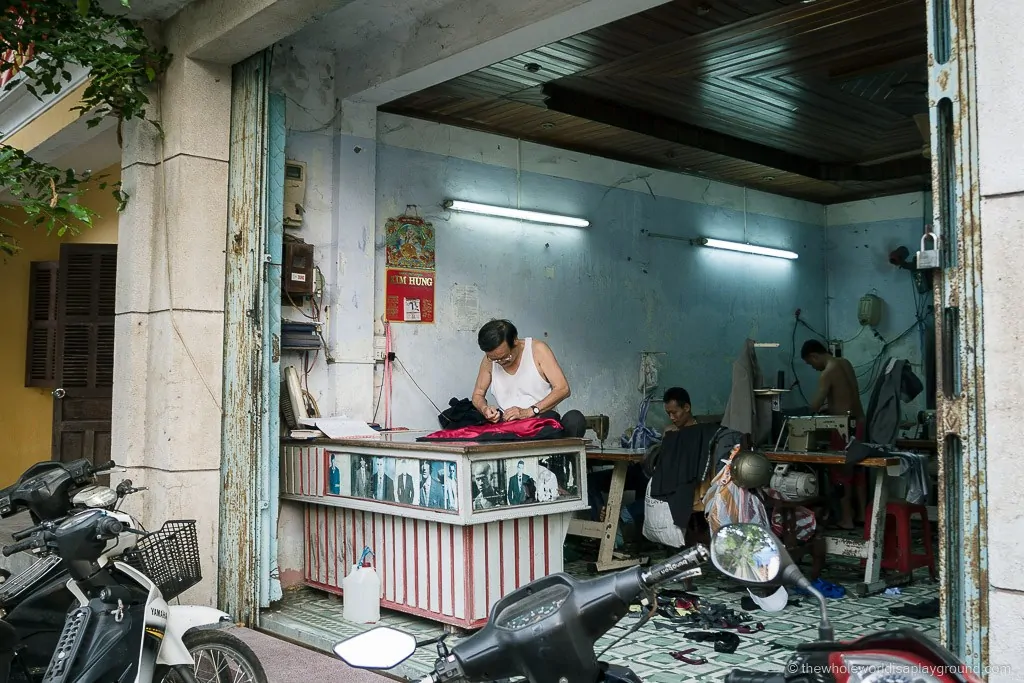 My Son
Hoi An gave us to chance to visit our third UNESCO site of the trip, the stunning My Son, a collection of Hindu temples dating back as far as the 4th century. The lush jungle setting only adds to its allure and the bombed ruins are like a mini version of Angkor Wat. Our morning spent exploring My Son felt a million miles away from normal life and we loved every second of it! My Son is the 50th UNESCO site we've come across on our travels and if that doesn't call for a star jump I don't know what does!
The ruins:
Back to Ho Chi Minh
Where we stayed: we returned to our Club Room at the Renaissance Riverside Ho Chi Minh to finish up our week in Vietnam with a couple of nights in Ho Chi Minh to ease ourselves back into city life. We spent a crazy morning in the Bến Thành Market picking up some souvenirs and practicing our bargaining skills! 'How much? Too much!' was the order of the day but we still managed to leave laden down with gifts and souvenirs! A water puppet show, some indulgent massages and a few rooftop cocktails later, it was time to bid a sad farewell to Saigon and Vietnam.
A quiet day at the market!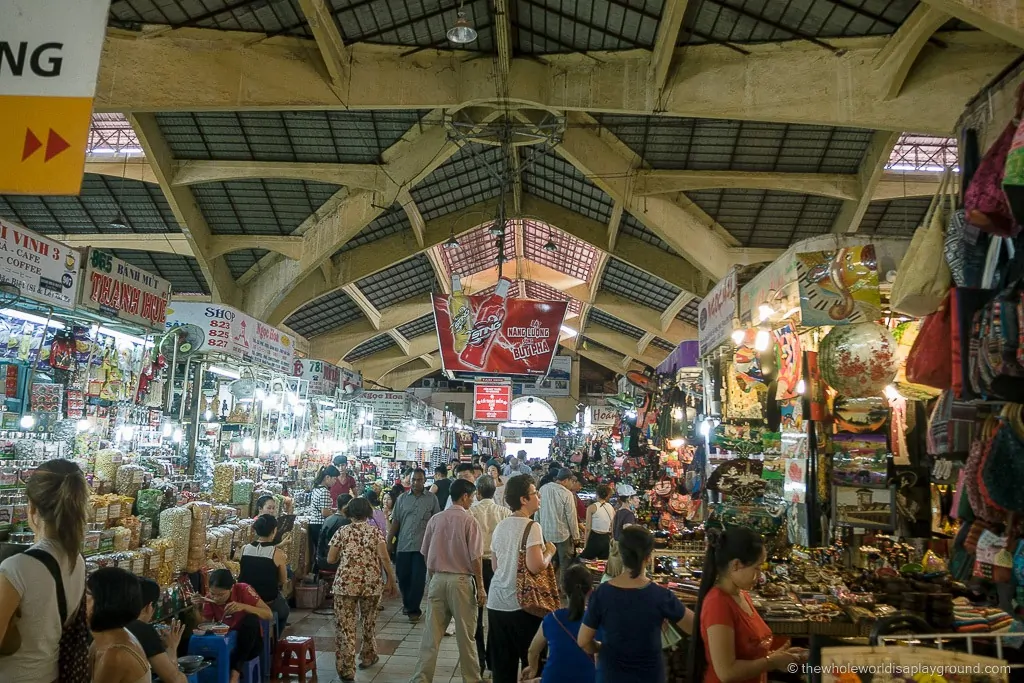 The Water Puppets: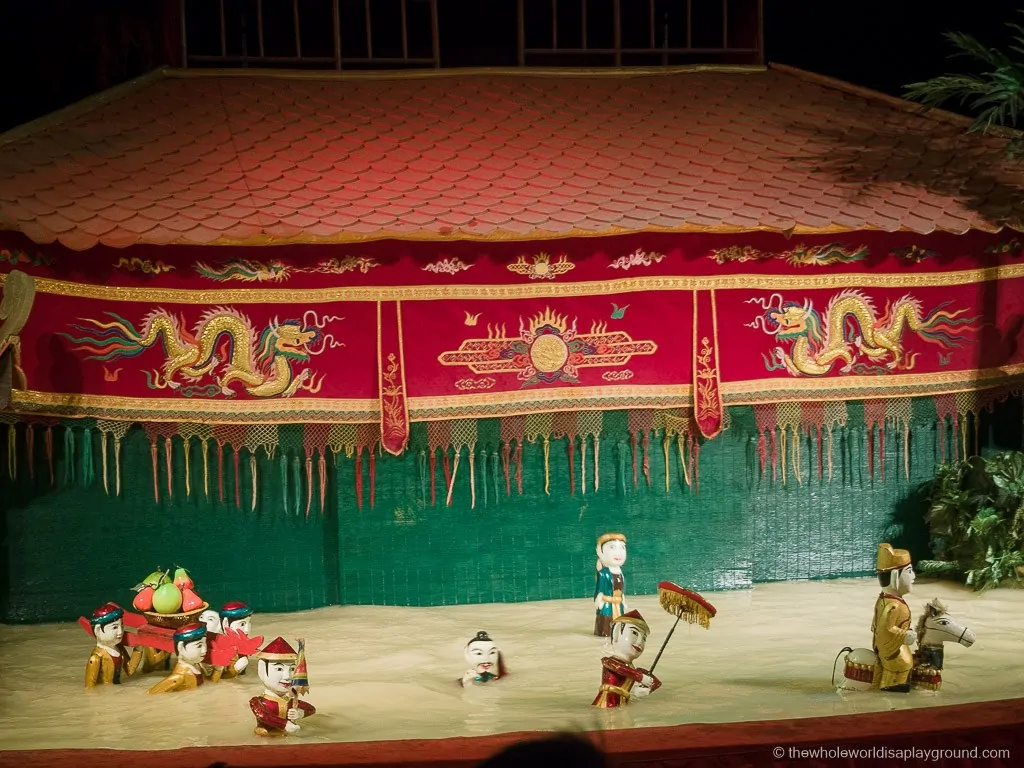 City life: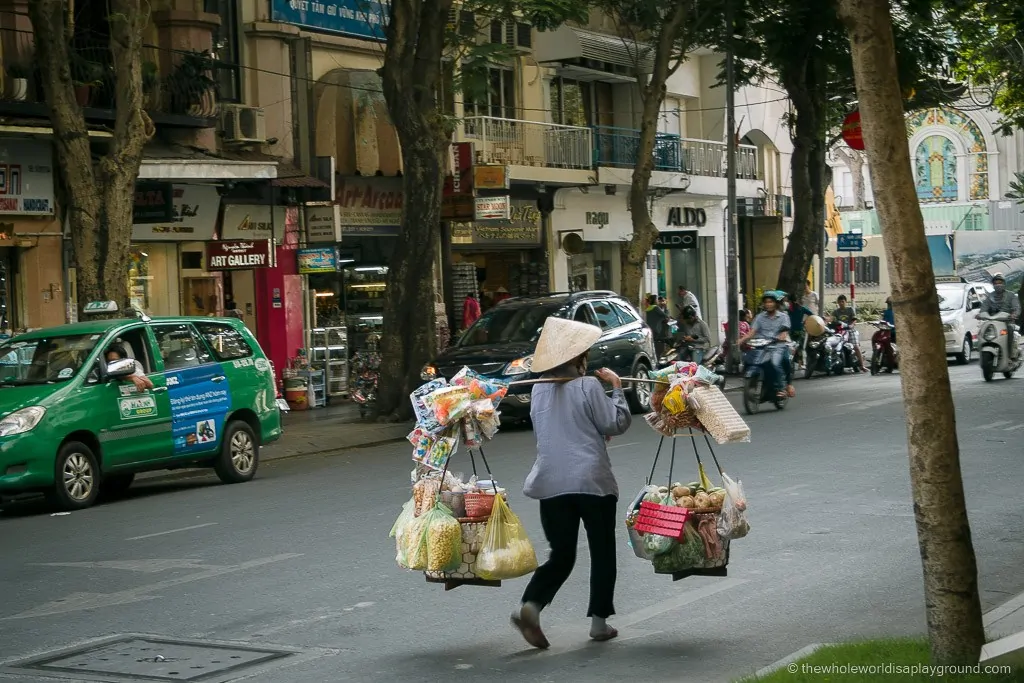 Food and Drinks
We most definitely ate our way around Vietnam and embarked on a diet of Pho, Tiger Beer and Ice Cream to get us through the long, sunny days of sightseeing. I had to be super adventurous in the absence of the husband and his taste tests (he always takes one for the team and tastes unknown foods before I dig in!)  but luckily the Vietnamese food was fabulous. What do you mean we don't eat noodles for breakfast in Ireland?!
Breakfast Vietnam style!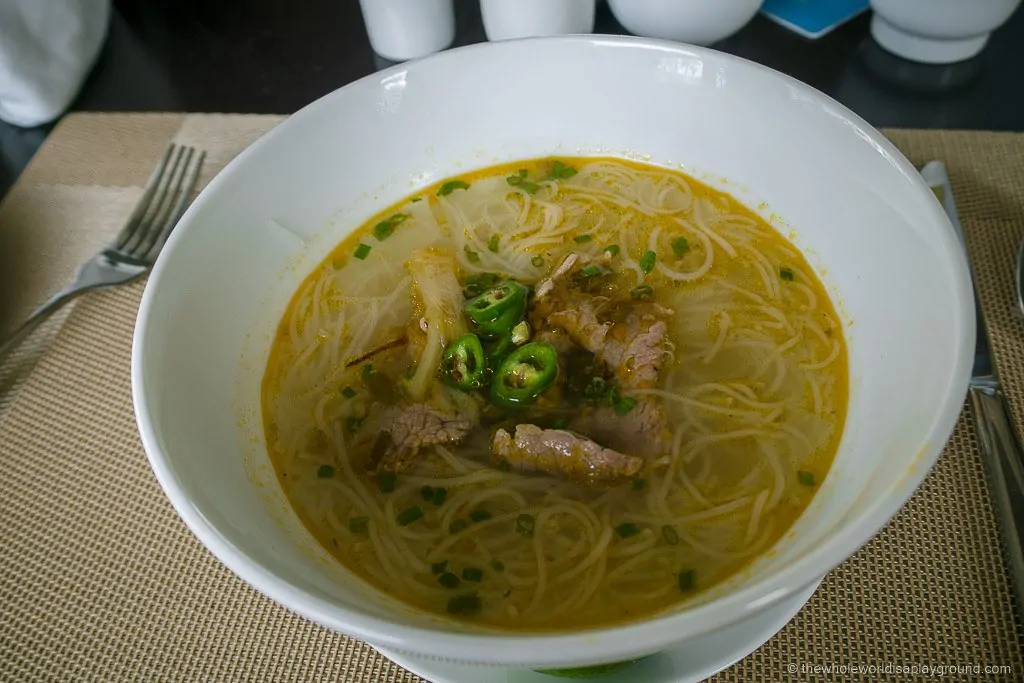 Check out those chopsticks skills!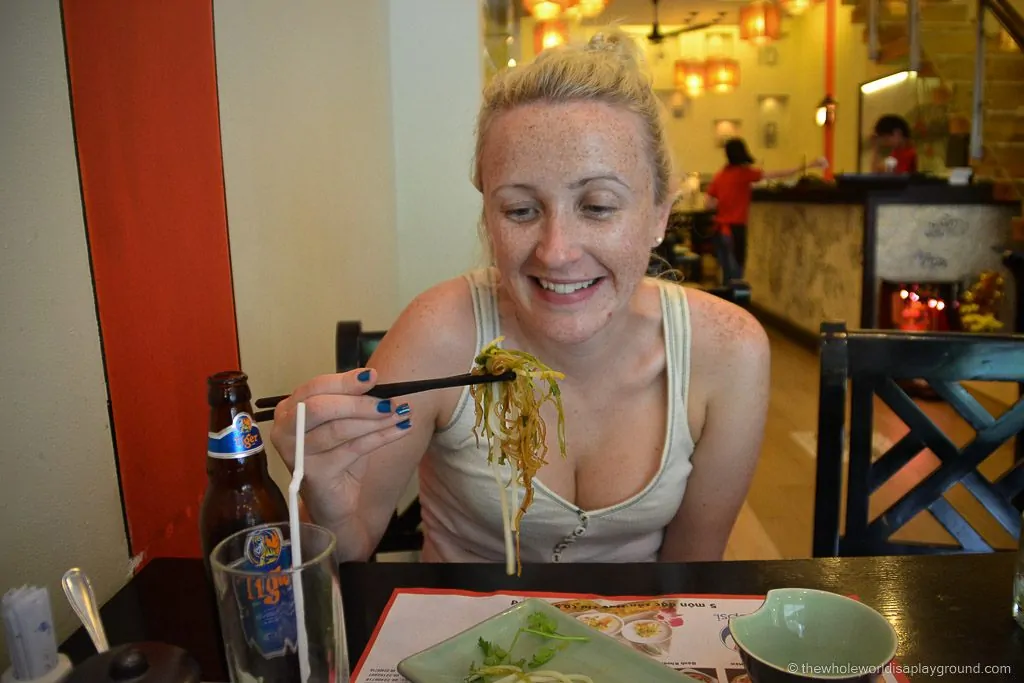 $1 Tiger Beer? Maybe I'll have one. Or two!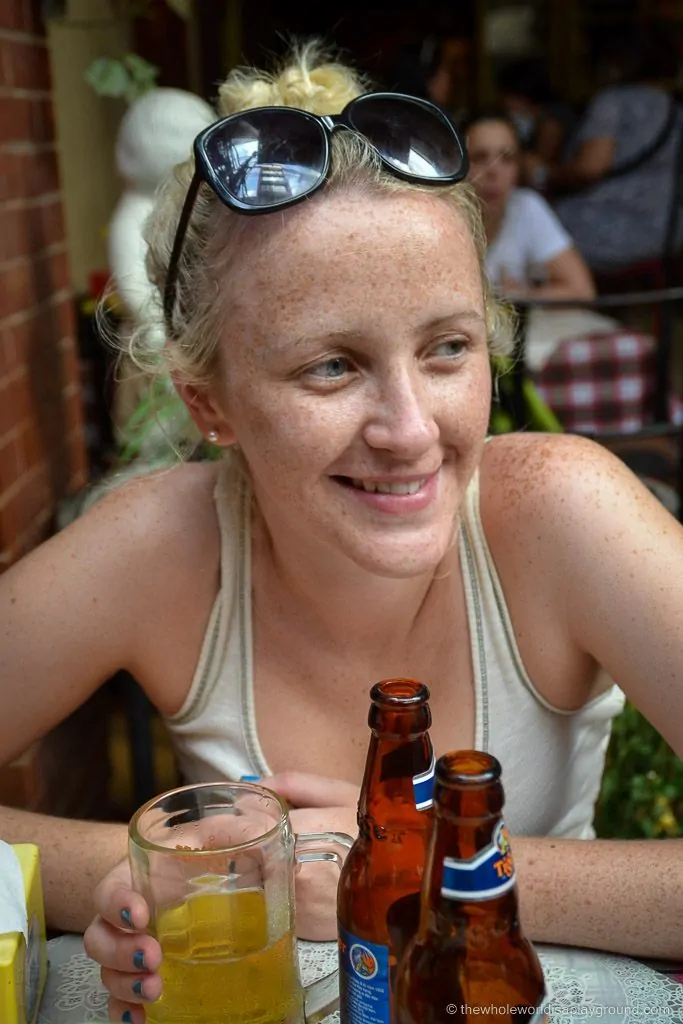 Ice cream treats!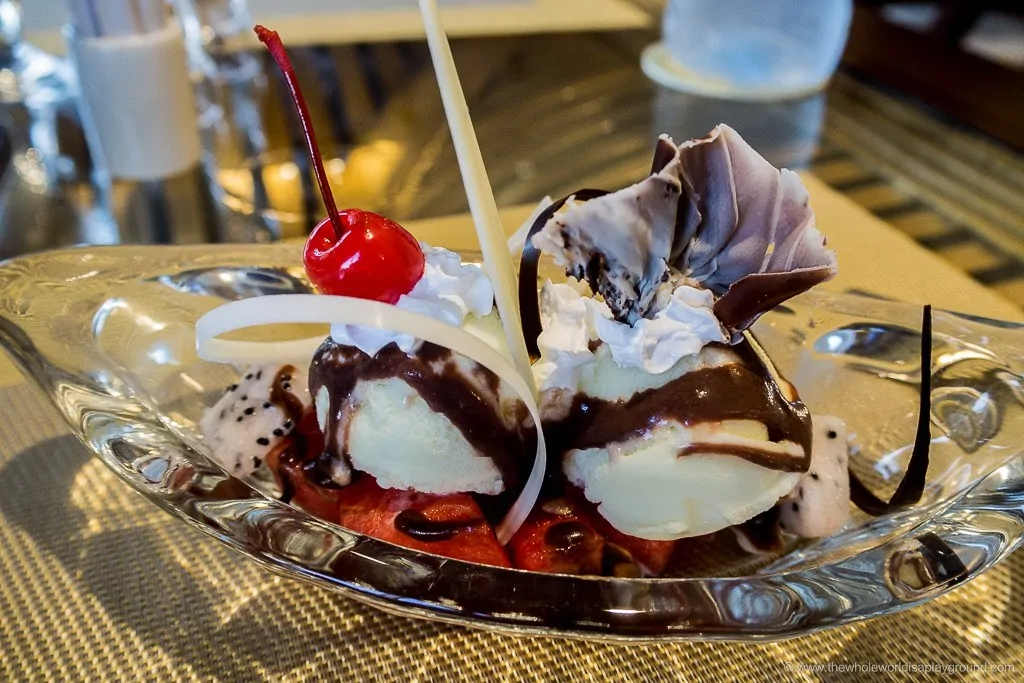 I'm not sure I like this dish….!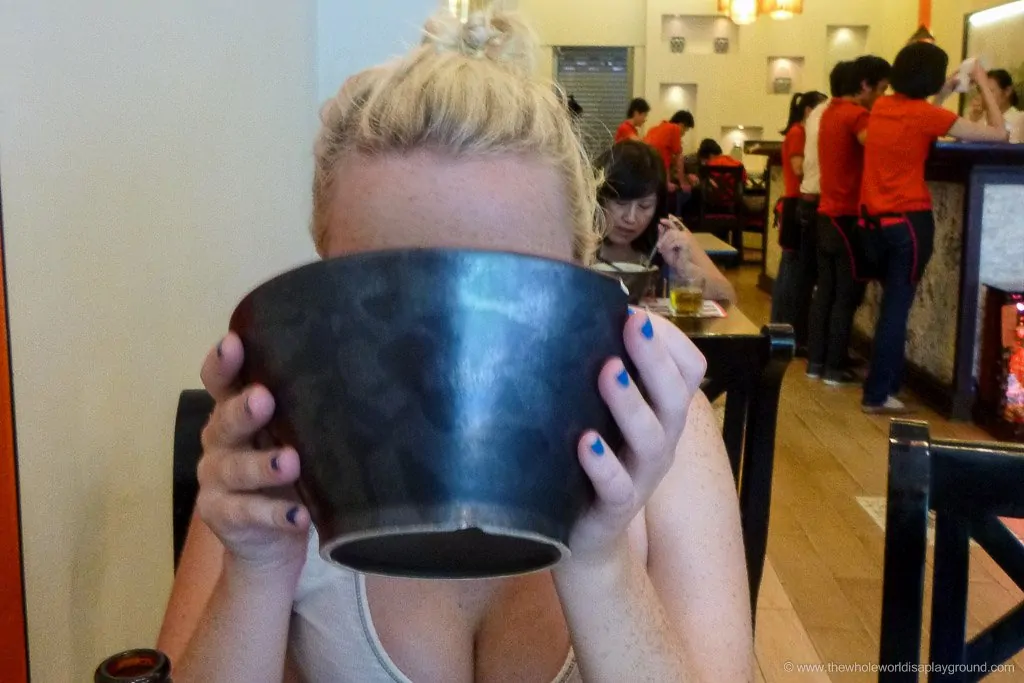 Home Time!
My lovely mum taught me how to travel in style and it was only fitting that we went all out on our girls only trip! We had some fun with hot dogs and champagne for breakfast in the airline lounge in Dubai, pre dinner Cosmopolitans on the plane and selfies mid-flight! It's no wonder the airplane is one of my favourite parts of a trip!
Breakfast of Champions!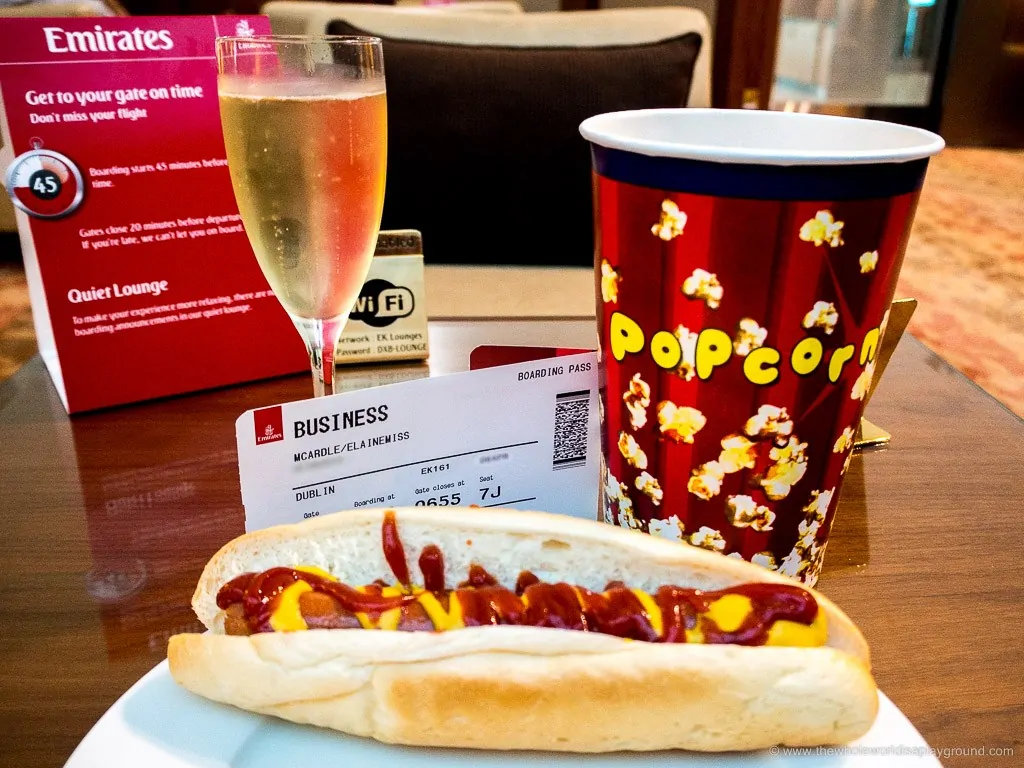 Flight poses!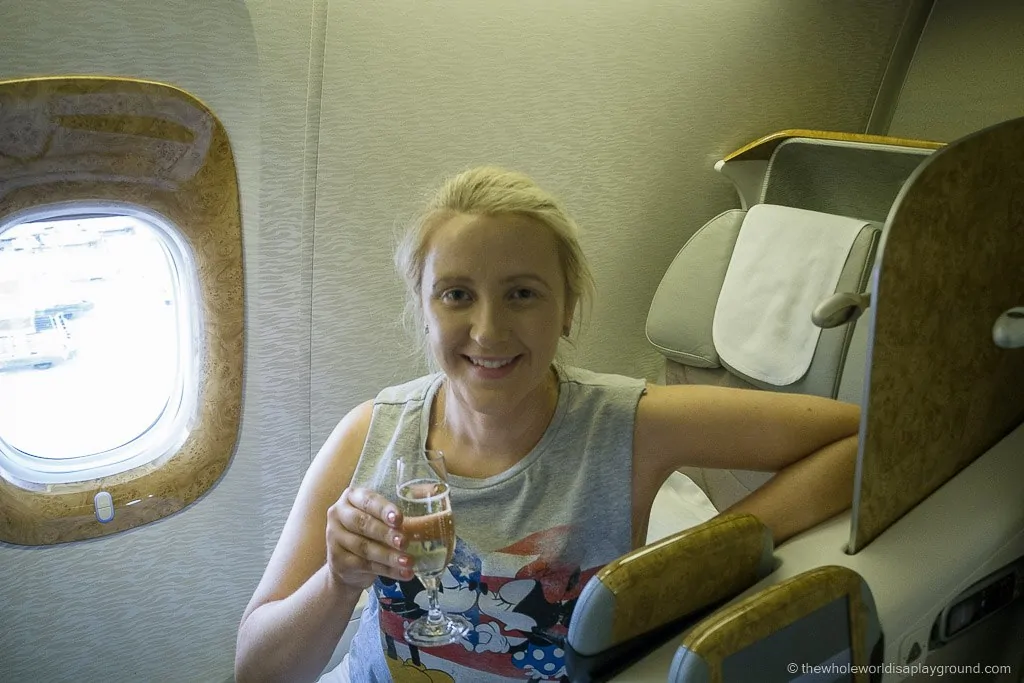 A cocktail list on the plane. I repeat, cocktails on the plane!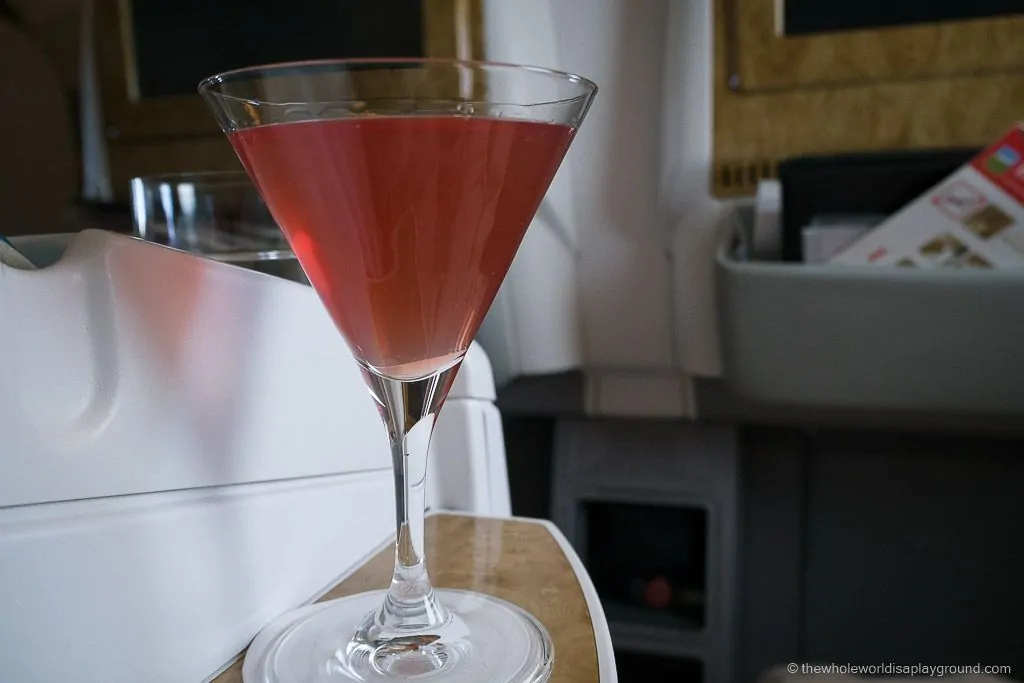 10 nights, 3 beautiful cities, 3 incredible UNESCO World Heritage Sites and a million laughs along the way: with our heads filled with amazing Vietnam memories we landed in Dublin with a vow to return to explore more of the incredible Vietnam!
Our last good morning Vietnam!