How did this happen so quickly?! It's the second birthday of The Whole World is a Playground and we're celebrating with a round up post of a fantastic year of travels and travel writing. And some champagne of course! Here's a lowdown of the last 12 months in The Whole World is a Playground House. It's been an epic journey and we're sending a million thank yous to you all for following our journey and coming to our birthday party post!
The Blog!
The Whole World is a Playground has exploded in popularity this year and, for us, it's been amazing to watch as it continues to grow and grow. We remember our early days so well when we'd be jumping around if a single person visited the blog. Now over 35,000 people visit every month and we've received so many lovely comments thanking us for our articles and emails filling us in on trips that had been inspired by the blog. These make us super happy so THANK YOU EVERYONE!
Strange happenings like this are totally worth it!
The Awards!
It feels incredible to have our hard work recognised and we've loved our award highlights of the last 12 months.
In October we travelled to London for the Cosmopolitan Magazine Blog Awards having been shortlisted for Best Travel Blog and the cocktail and fashion filled night was an awesome experience. 45,000 blogs were nominated in the awards so you can imagine how happy we were to have made it to the final 10 best travel blogs. And in Cosmopolitan magazine, seriously!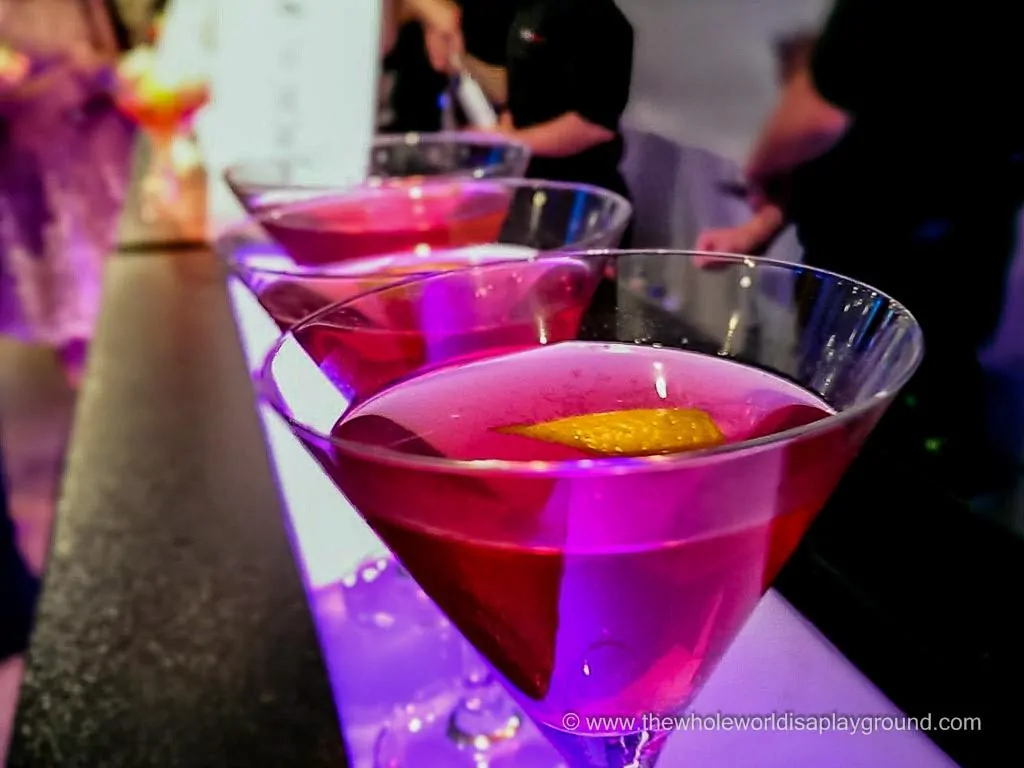 October brought more good news when we were shortlisted for Best Travel Blog in the UK Blog Awards. We couldn't attend the awards ceremony but there were plenty of squeals and high fives when we were awarded runner up. Our second birthday brought some more fab news as we learned we were shortlisted for Best Travel Blog in the Irish Blog Awards. AWESOME!
The Travels!
It's all about the travels for us and it plays a massive part in our lives. Having moved to Dublin from New York 18 months ago and starting working in two awesome jobs, we had to find a way to combine our travel love with full time employment. And find a way we did with trips to 15 countries in each of the last 2 years!
Since our last birthday we've managed to squeeze in so many incredible trips that we feel like the two luckiest people in the world. Travel is such an adventure for us and we're so fortunate that we both love crazy trips and have the opportunity for so many fun jaunts.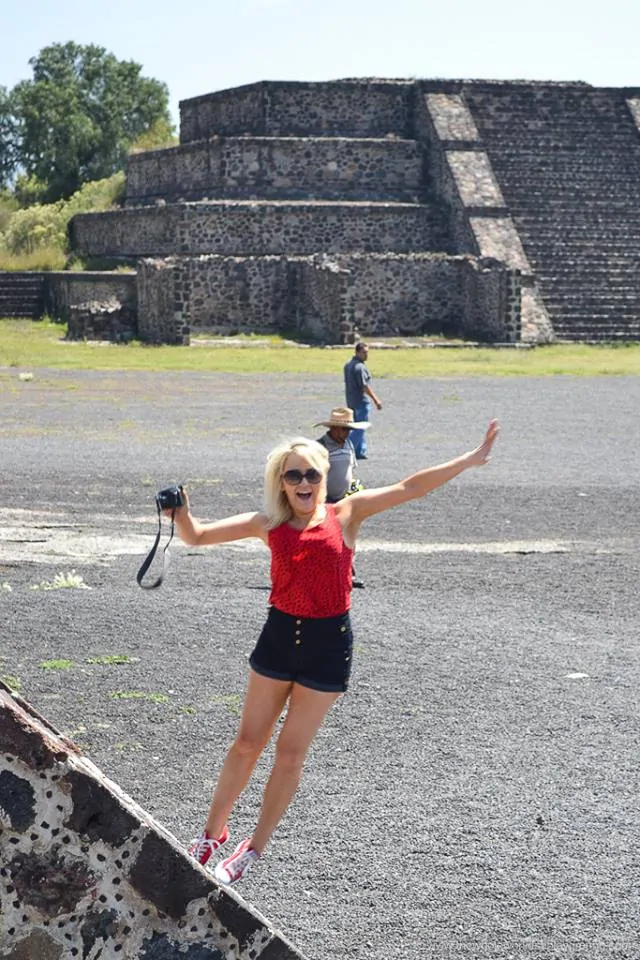 After our first birthday celebrations we wanted to end 2014 in style and wrapped up the year with trips to Marrakesh, Malta and Paris.
On a cold November weekend we flew to Marrakesh for 5 nights of Moroccan adventure and loved every second. Crazy, crazy Marrakesh as we fondly refer to it, was an assault on the senses and it was surreal to step off the plane from Dublin and quickly find ourselves in the middle of the Medina surrounded by what felt like a million monkeys, snake charmers, henna tattooists and orange juice stalls. And the funniest thing was we felt right at home!
The crazy Jamaa el Fna: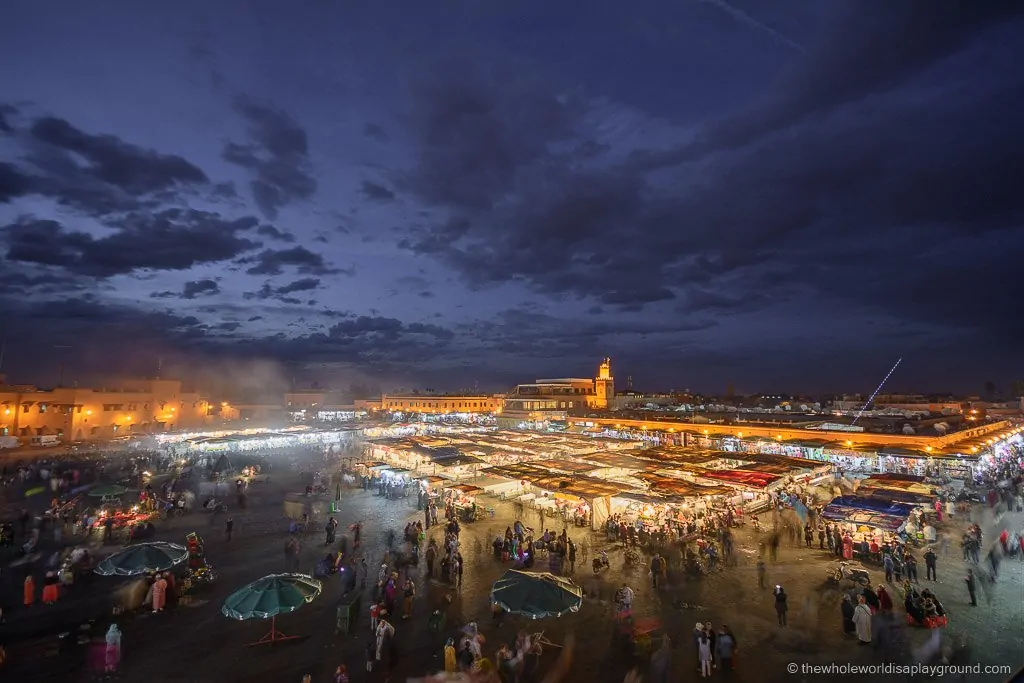 When my mum suggested Malta for our girls week away I was a bit apprehensive that I was signing up for a week of sunshine and nothing else but how wrong I was. Malta was the absolute hidden gem of last year's travels and we spent our days exploring the islands, visiting UNESCO sites and defrosting our cold Irish bones! Lesson learned, always trust your mother!!
A spot of Irish dancing at the Azure Window in Gozo, Malta: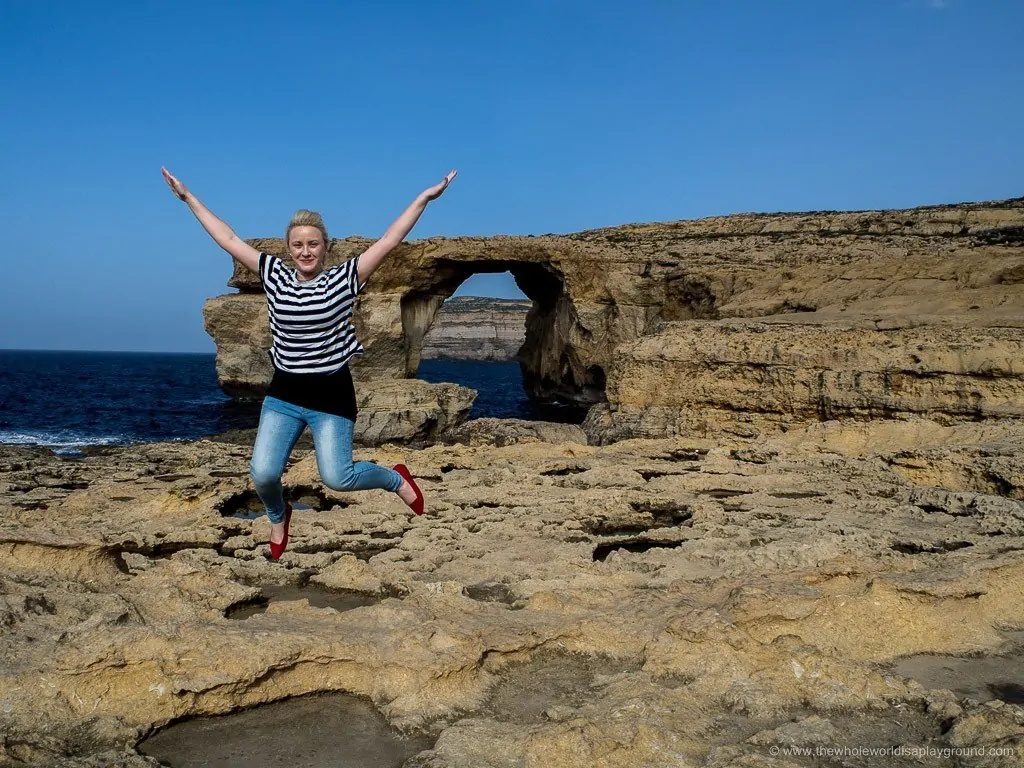 In December I popped over to Paris to meet Dave and we spent a tres romantic weekend in the city of love. Crepes, waffles and wandering the Parisian streets was the order of the weekend. It was funny to return to the city we travelled to for our first trip together as young and poor college students but we had just as much fun!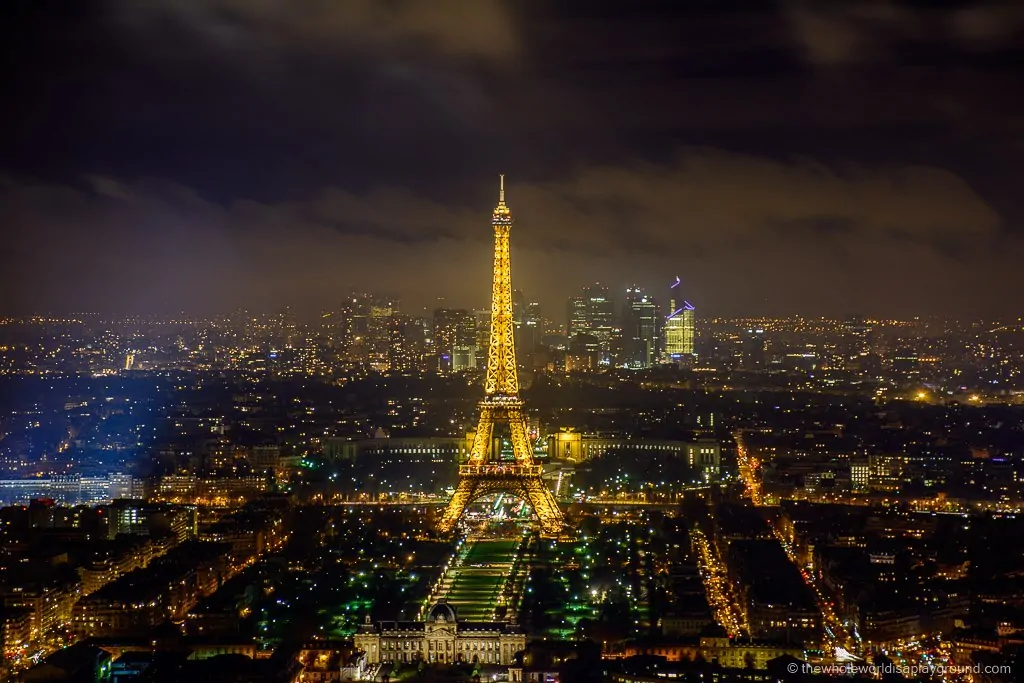 We started off the year in style with a New York week to visit our much loved old home and catch up with all our New York loves – cocktails, friends and restaurants! Winter was not kind to the Big Apple but we wrapped up and filled every second with adventures and fun.
New York moments: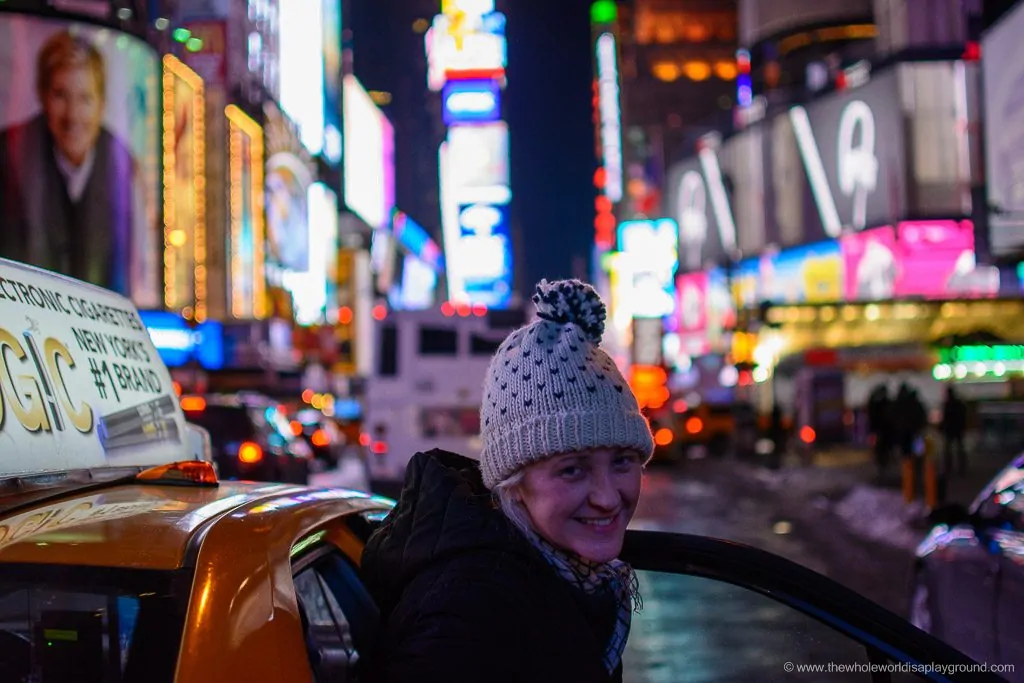 Vietnam was next on the list and my mum and I set off for a Southern Vietnam road trip through Hue, Hoi An and Ho Chi Minh. My mum adored her first visit and I was excited to explore some more of one of our favourite honeymoon jaunts. The full moon Festival of Lanterns was a Hoi Anv highlight as was teaching my mum how to cross 10 lanes of traffic in Asia. I'm not sure if she has recovered yet!
Hue poses in Vietnam: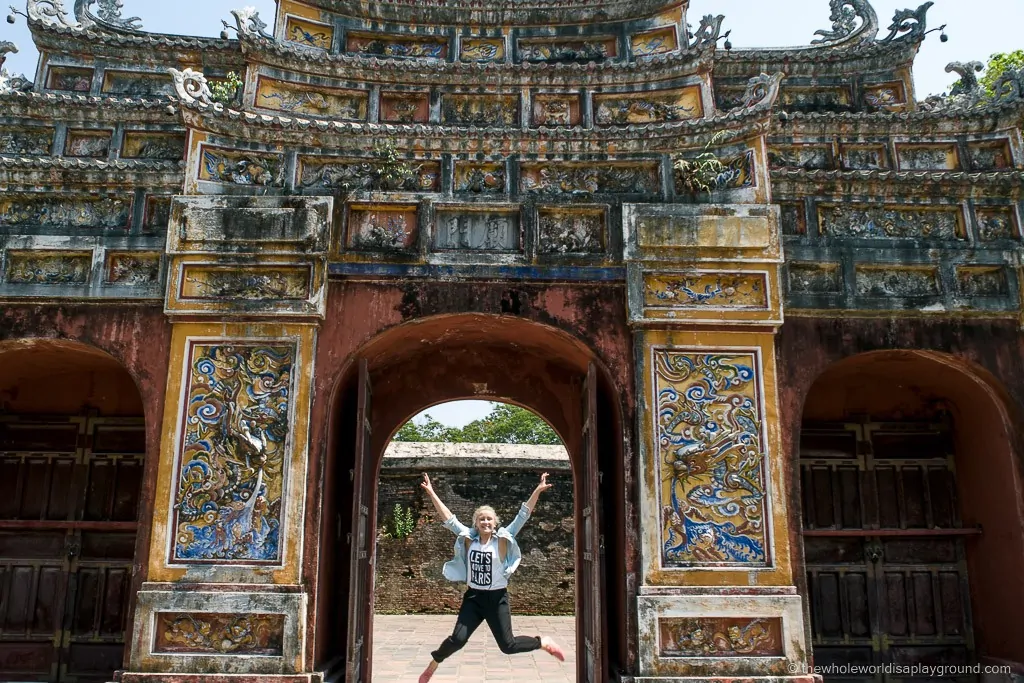 When we returned from New York we were determined to see some more of Europe and we made ambitious plans to visit Barcelona, Berlin, Budapest and Paris during the summer. We became very well acquainted with Dublin Airport as we made our weekly Friday night jaunts out of the country.
Gaudi's incredible Sagrada Familia in Barcelona: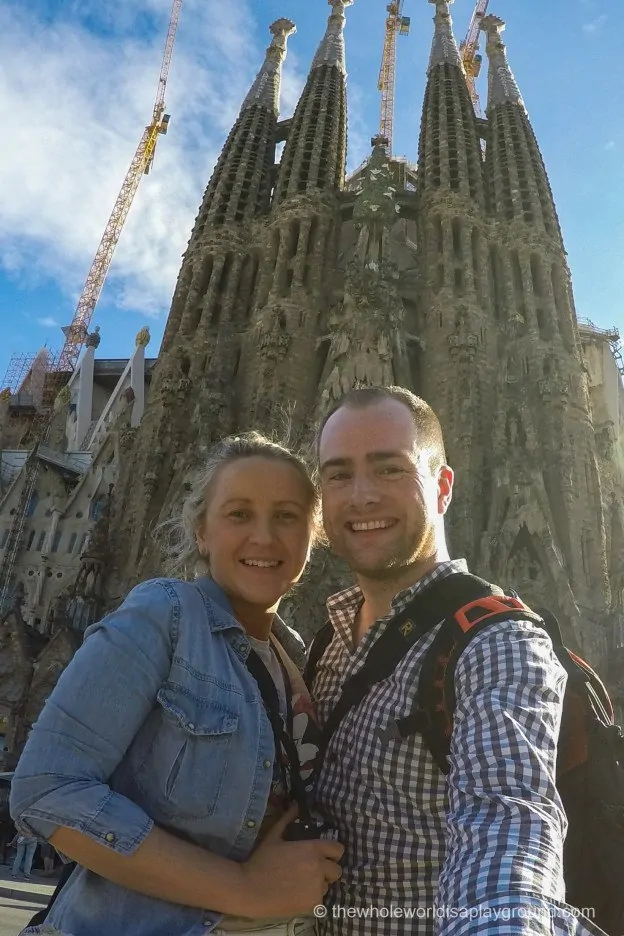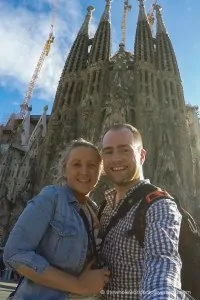 Tapas, wine and siestas were the order of the day in Barcelona and we enjoyed the beer, currywurst and history of Berlin. Budapest was a 4th of July treat when we found some last minute cheap flights spurred on by some tales from a pal who ha just returned. Versailles and Monet's Gardens have long, long been on our bucket list and we were blown away by the beauty of the two French gems. I also managed to squeeze into a flying visit to Luxembourg and explore the old city until my heart was content with UNESCO and French food!
Monet's Gardens: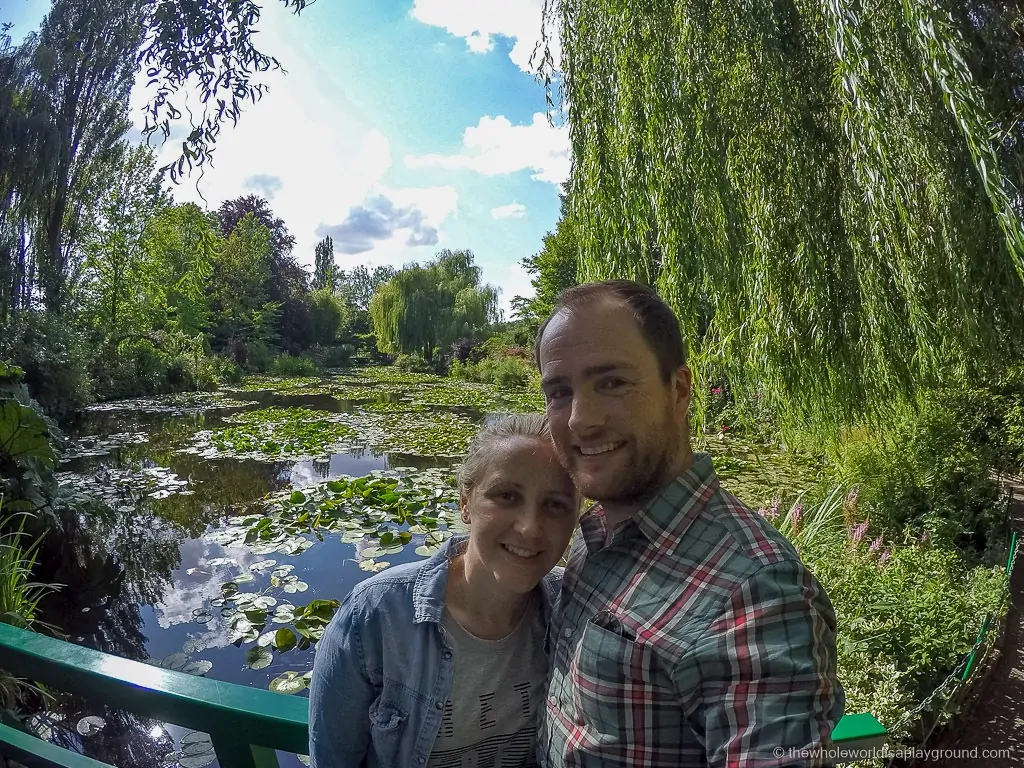 When we're travel planning at the beginning of the year we each get to choose one dream ticket and Dave opted for Norway as his 2015 destination of choice. My job was solely to turn up as he did all the planning and we spent an amazing week roadtripping from Oslo to the Arctic Circle. We saw more snow that I thought possible, hiked further than I thought possible and saw as much of the country as we could squeeze in. Parts of it were so beautiful they didn't seem real and we had an absolute blast!
What's a little hail at the top of a mountain?! Pulpit Rock, Norway:
We made a long awaited return to Rome in October and we ate ALL the pizza and ice cream and drank ALL of the jugs of wine! In between, we explored the incredible mix of old and new with visits to the Coliseum, the Pantheon and the Sistine Chapel and we even spied the main man himself spinning around in his Popemobile at the Vatican!
Poland was next on our list and a weekend in Krakow was even better than we imagined. The Old Town stole our hearts as quickly as Auschwitz broke them into a million pieces but we're firm believers in understanding the past and didn't want to miss the opportunity to visit such an important part of world history. Never ones to miss an opportunity we also made an impromptu day trip into Slovakia and had a blast!
Heartbreaking Auschwitz: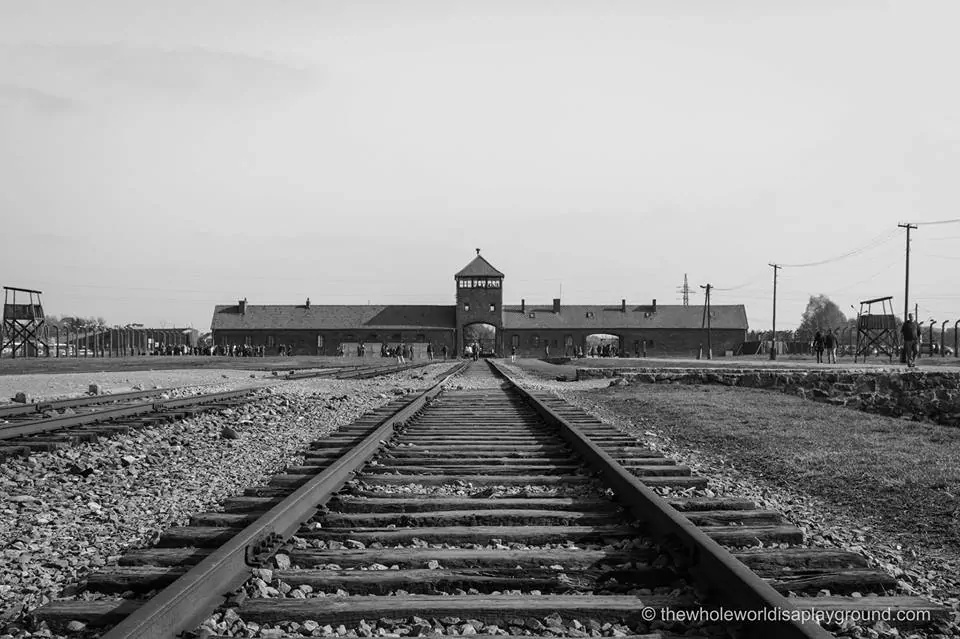 Where's Next?
We have two awesome trips lined up so far for the remainder of the year. My adored elephant pants will make a long awaited return when we spend two weeks in Asia and our dream destination, Myanmar! We're leaving this weekend and to say I've been counting the sleeps is an understatement!!
Like last year, Paris is scheduled to be the grand finale to an amazing year. I'm flying over to meet Dave for a winter weekend in the city of lights and, as everyone knows, Paris is always a good idea!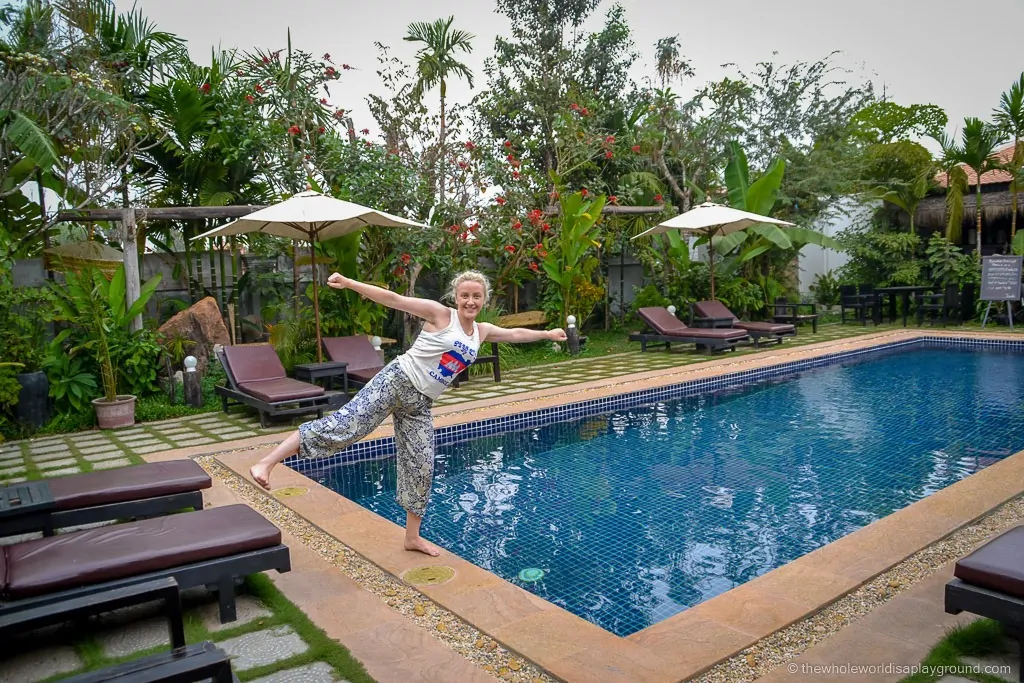 Myanmar planning: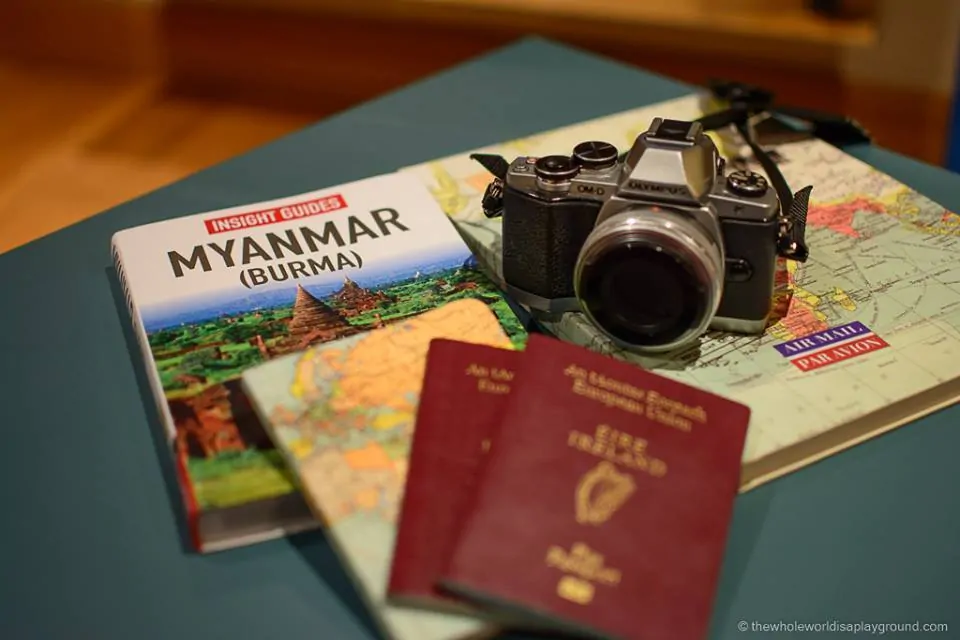 Here's to next year!
As we enter our third year of travel blogging we have big plans for The Whole World is a Playground. This year has seen our traffic explode, some amazing awards come our way and we've been so incredibly lucky to experience so many incredible travels. We're all grown up now (travel blogging years are like dog years, 2 years old is like being a teenager in real life!) and we have some amazing travel plans, blogging plans and hugely ambitious goals for the next 12 months! Most of all, we hope you'll continue to join us for the journey!