Packed with incredible sights, a stunning coastline and beautiful national parks, renting a car in Croatia is one of the best ways to explore the beautiful country. A rental car will give you the freedom and flexibility to see everything Croatia has to offer at your own pace. From Dubrovnik to Zagreb, Plitvice Lakes and the islands, we've driven through the entire country (and onto Bosnia Herzegovina, Slovenia and Montenegro!) and have put together this list of our best tips for renting a car in Croatia to help you plan your own Croatia road trip.
Renting a Car in Croatia
We rented our car in Dubrovnik with Avis through RentalCars.com. We've rented cars and driven through almost 50 countries and find they have a great selection and very competitive prices – click here to book now!
Book your car now on RentalCars.com
We spent over a month exploring Croatia and its islands before continuing our road trip into Bosnia Herzegovina, Slovenia, Montenegro and Italy.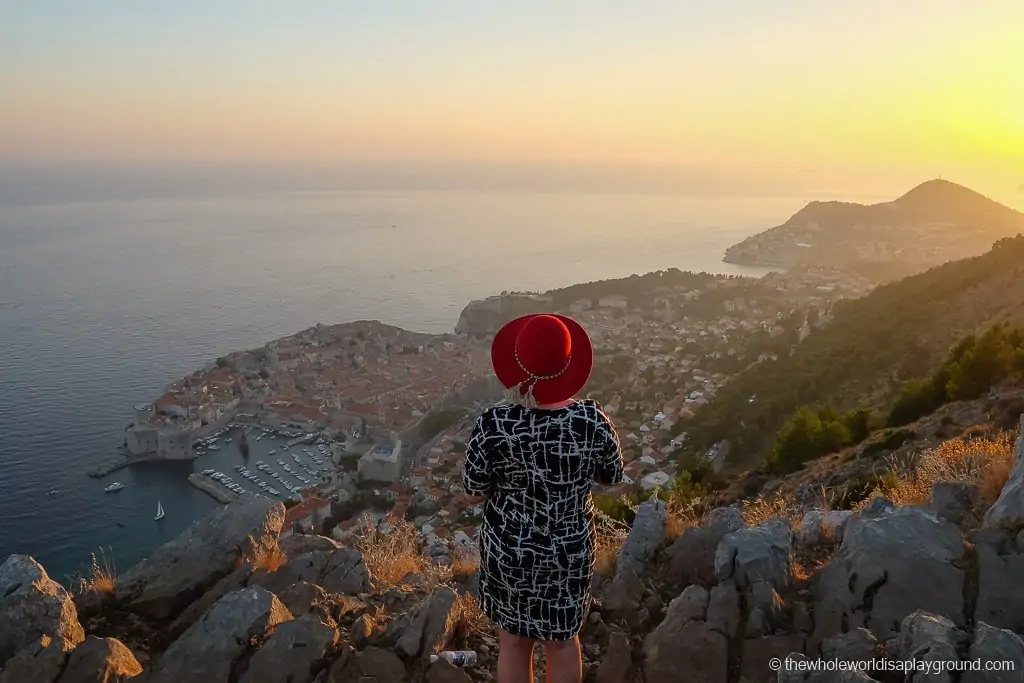 1 | Why Rent a car in Croatia
Croatia is a beautiful country with many beautiful sights and one of the best and easiest ways to get around is with your own rental car. Having a rental car allowed us to visit all 10 UNESCO World Heritage Sites in Croatia, explore the entire Adriatic coast, stop at Plitvice Lakes National Park and Krka National Park, and check out the many Game of Thrones filming locations in Croatia – our car rental made this itinerary easily possible and also very inexpensive. With a rental car we were also able to visit the islands of Brac and Hvar and road trip through Croatia's Balkan neighbours, Bosnia Herzegovina and Montenegro as well as Slovenia and Italy.
Renting a car in Croatia tip: Another bonus of having a rental car is that you can book accommodation outside of the major towns and cities – this can save a considerable amount of money, especially in peak season.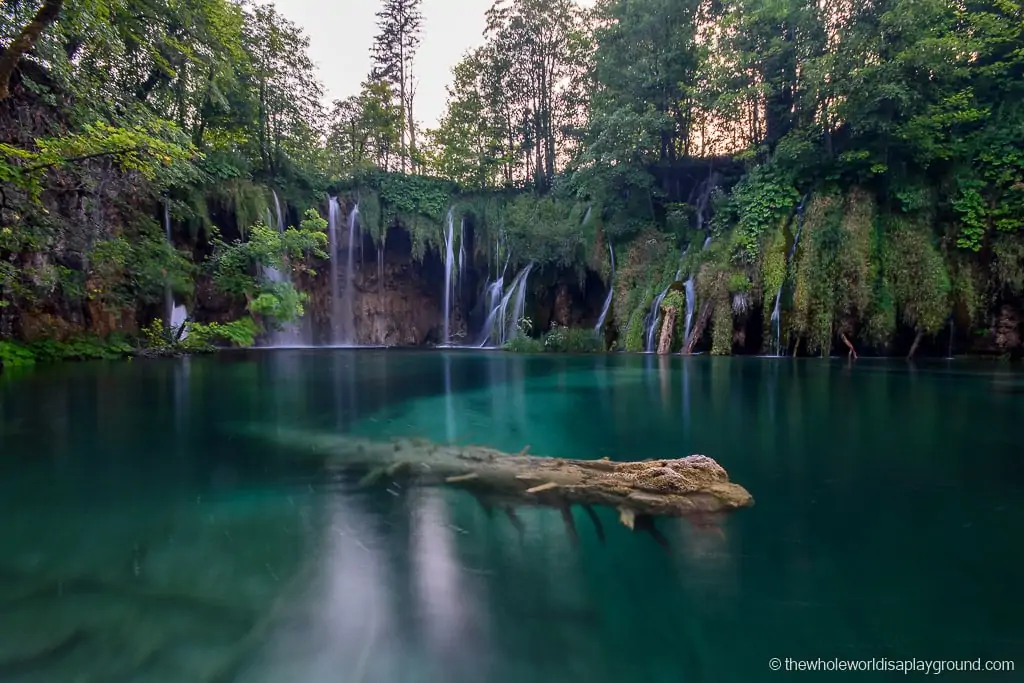 2 | Booking your rental car
We're huge fans of road trips and have driven rental cars in almost 50 countries so we have a lot of experience renting cars across the world – we found the entire process of renting a car in Croatia (booking, pick up, border crossings and returning the car) extremely straightforward. Like most visitors, we arrived in Croatia through Dubrovnik airport and picked up our rental there.
We recommend using RentalCars.com to reserve your car. They have a great selection of rental car providers and competitive prices – click here to book now!
Renting a car in Croatia tip: if, like us, you're planning on spending a few nights in Dubrovnik Old Town, then you could wait until after this to pick up a rental car. However, we found the cost of parking by the Old Town was more than offset by the saving in ariport transfers and day trips as well as the convenience.
Book your  car now on RentalCars.com
3 | Book your rental car early
Croatia is a very popular tourist destination, especially during the summer months when visitors flock to Croatia for the sun and beaches. During these peak times rental car availability is low so prices tend to increase significantly as the rental dates approach – you might even find securing a rental car at the last minute can be difficult.
To avoid a lack of availability and to secure a competitive price on your car it's worth booking your rental car as far in advance as possible – book your rental car now!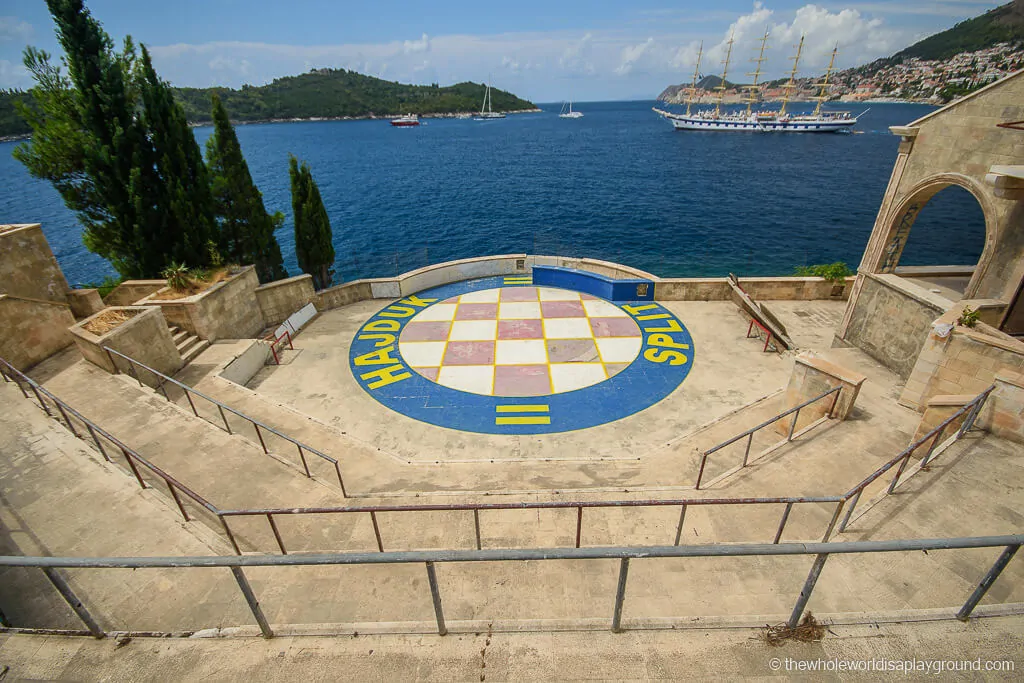 4 | Choosing a rental car
Your rental car choice really depends on the number of passengers, amount of luggage and how many miles you plan to do. If you plan to road trip extensively through Croatia it's definitely worth spending a little extra to get a more comfortable car.
We rented a larger saloon car and it was the right balance of cost vs comfort as we drove over 4,000 km throughout the Balkan region during our trip. We didn't have any issues with parking even in the busier areas.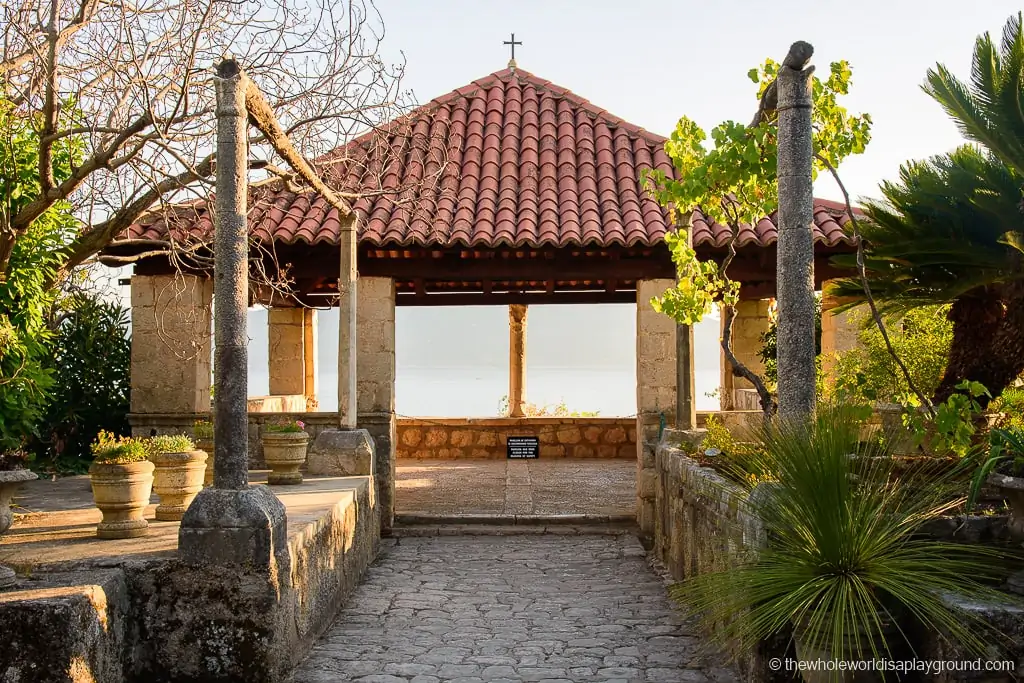 5 | Rental Car Eligibility
Drivers will need to be at least 18 years old and have held their licence for at least one year to be able to rent a car in Croatia. There may be a surcharge for drivers under 25 and we recommend having an International Drivers Permit (more below on this) in addition to your driving licence with you to pick up your car.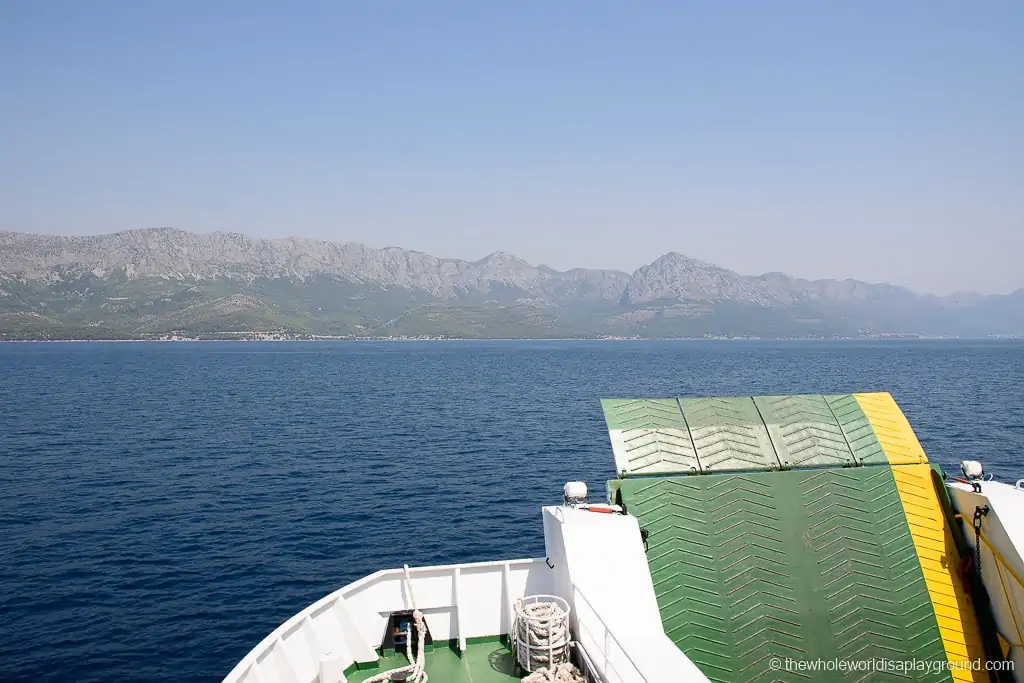 6 | Manual or Automatic
Manual cars are more common in Croatia so most rental cars will primarily offer manuals for rent. Automatics are available but you will likely pay more for them as rental companies tend to charge and availability will not be as high so you'll need to book them well in advance.
7 | Drive on the right hand side of the road
Driving in Croatia is on the right-hand side of the road similar to most of Europe and the USA.
8 | Parking
Pretty much all parking in Croatia is paid, we really only found the exception being where your hotel provides it as part of your rate. Car parking is chargeable in all towns, national parks and other tourist destinations. There is usually ample signage to show how to pay and it is usually a coin-operated machine and you pop a ticket on your car dashboard. Make sure to always check!
Parking in the smaller towns can be a little tricky as access to private vehicles is limited. This was the case in Dubrovnik Old Town, Trogir, Split and Zadar There are public parking spaces which are well signposted, however they fill up extremely quickly. We found using the private parking options easier (although more expensive) as they had more availability and were often underground and secured car parking.
Renting a car in Croatia tip: Croatia is a very safe country but, like for every city and country we've visited, we advise all our readers to never leave anything in your car that you can't afford to lose. Don't leave anything on display or anything of value in your car – it's just impossible to know when you might have the misfortune to suffer a break in.
Most hotels will offer parking for guests with the only exceptions to this being any hotels located in the centre of historic areas such as Dubrovnik and Split where we had to find our own parking outside the city walls. All hotels that we stayed in outside of these areas offered complementary customer parking.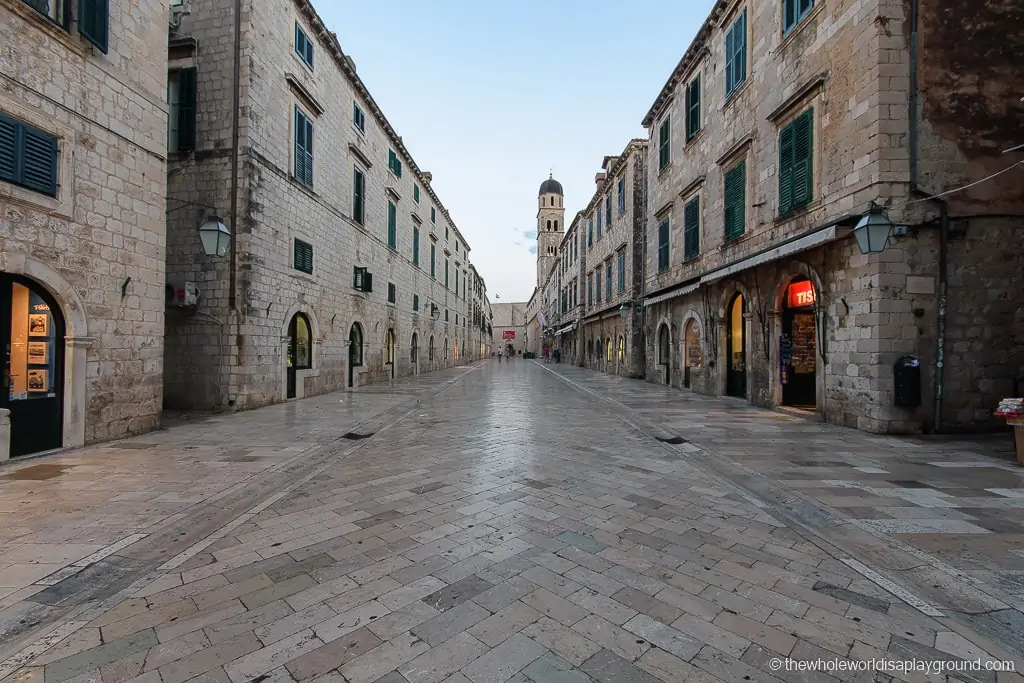 Parking a rental car in Dubrovnik
This is a question lots of readers ask us as many visit Dubrovnik at the start of their trip after renting their car. Cars are not allowed in Dubrovnik Old Town so you'll need to park your rental car outside the city walls and walk into your hotel or to park up for the day and visit the Old Town sights. This is what we did and it worked fine.
There are a few public car parks located just outside the Old Town walls, however we found it almost impossible to get a space. The best place we found for parking was in the Hotel Hilton Imperial Public Garage which is located very close to the Pile Gate entrance to the Old Town. It is a little pricey per night but it's very close and very secure so we highly recommend it.
9 | Taking a rental car into other countries
This is an important consideration if, like us, you plan to take your rental car across country borders. We wanted to travel to Bosnia Herzegovina, Montenegro and Slovenia and we checked a few options through RentalCars.com (including Avis, Hertz and Sixt) and they all allowed travel within those countries for an additional fee (for example Avis charged around $75, Hertz were around $35 and Six had a daily fee capped at around $50 per rental) – you need to check the rental terms and conditions to find these charges and also inform the car rental company at the time of pick up so they can provide you with any necessary paperwork.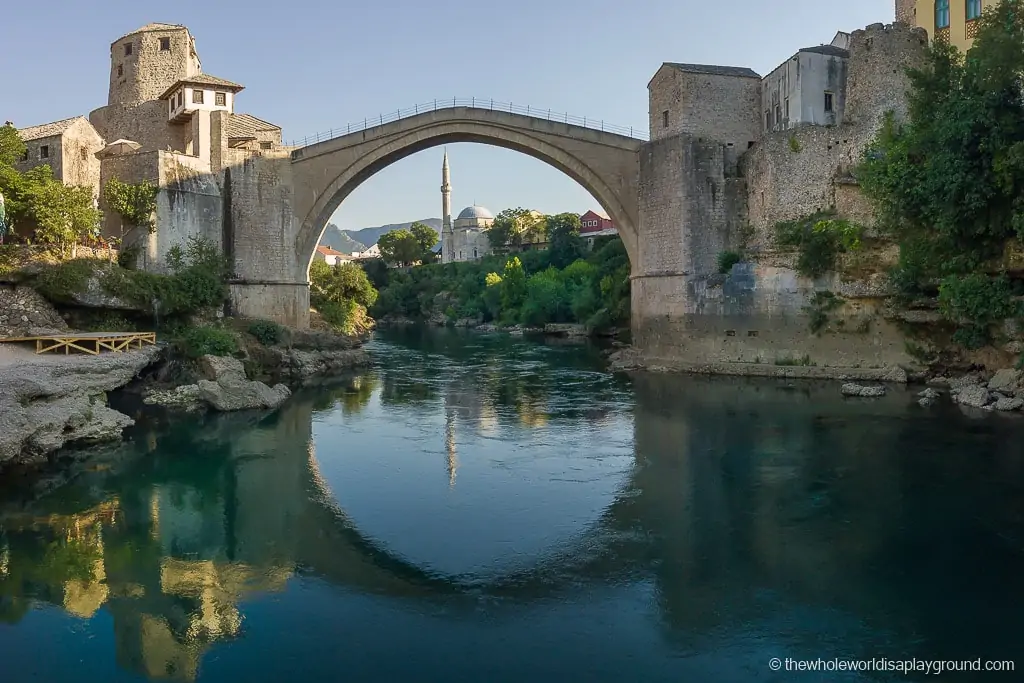 We rented with Avis who at the time of rental had a fixed additional insurance charge for Bosnia and Herzegovina and Montenegro that we paid when picking up the car.
Renting a car in Croatia tip: If you take your car across a border and you don't have authorisation in advance you likely won't be covered by insurance and there may also be penalties when you return the car.
The only exemption that pretty much all rental car agencies allow in relation to an unauthorised border crossing is when driving north/south in Croatia across the Neum Corridor. This narrow stretch of coastline north of Dubrovnik is technically part of Bosnia and Herzegovina, however as you'll be on the A8 motorway the rental car agencies treat it as part of Croatia so often don't require exlicit cross border permission or charge extra.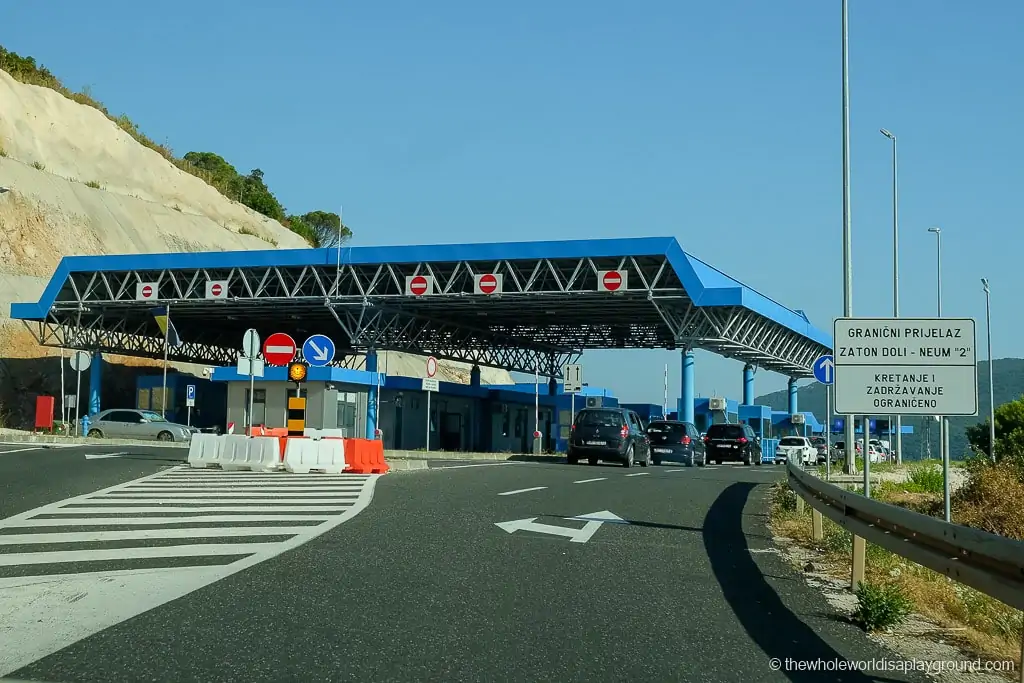 Driving into Montenegro or Bosnia and Herzegovina
Most visitors with a rental car will likely want to take their rental car either into parts of Bosnia and Herzegovina or Montenegro, most likely the Mostar and Kotor.
If you drive into these countries be aware that you will be leaving and reentering the EU with your car when you return to Croatia. There is no issue with this once you have the documents and your passports, however, the border crossings can be very slow. We spent around 3 hours in our car at the Karasovići border into Montenegro and around the same reentering Croatia from Bosnia at the Brod border crossing.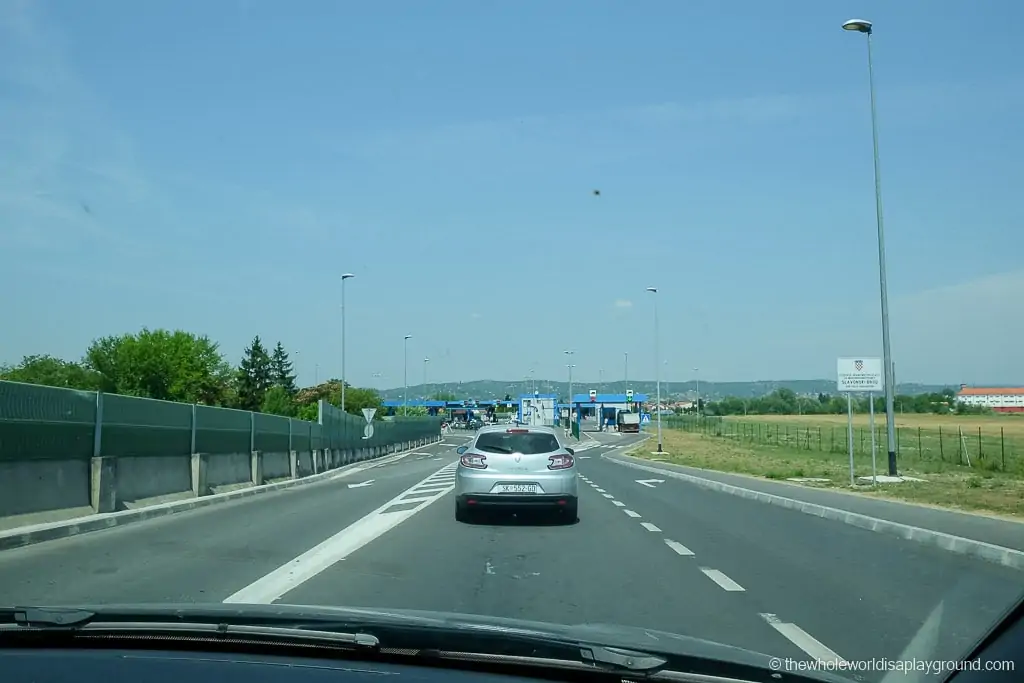 Make sure to allow ample time, have plenty of water and snacks and stop for a bathroom break before you cross!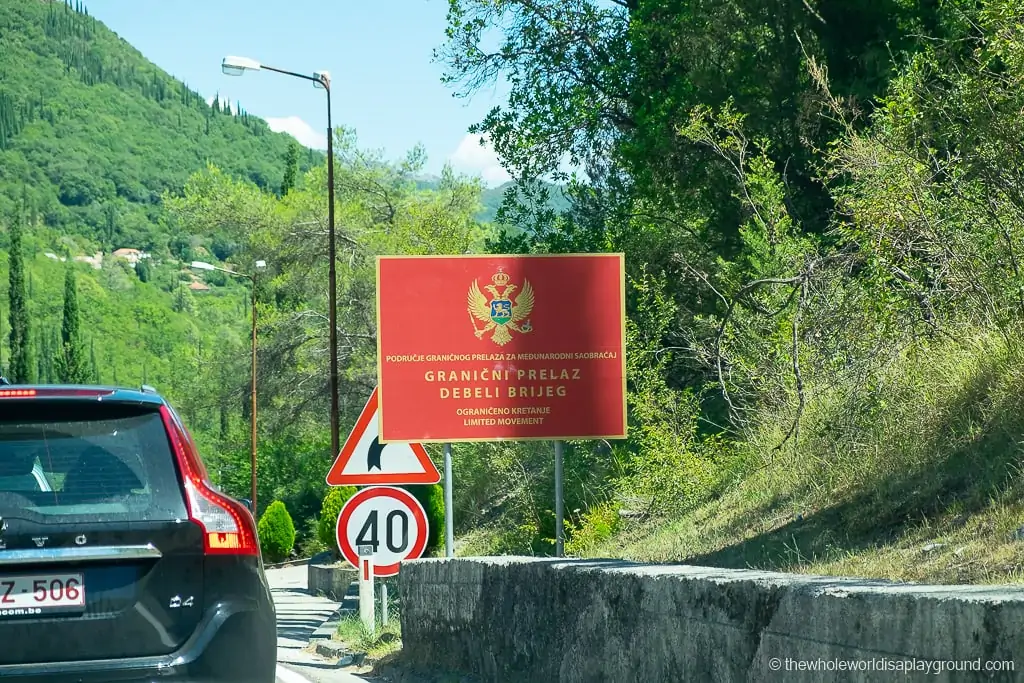 10 | Taking a Rental Car on an island ferry
Some of the most beautiful areas of Croatia are the many islands that line the Adriatic Coast of the country. Many of the larger islands such as Hvar, Brač and Korcula have daily car ferries from the mainland. We took our rental to the islands, including Hvar and Brač, and had no issues!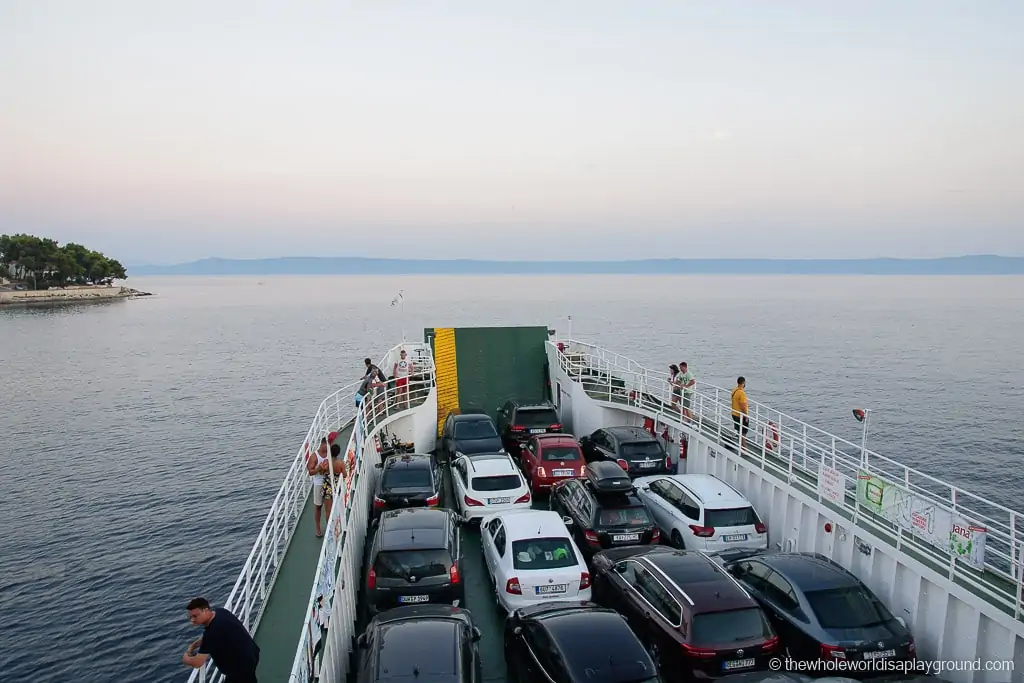 The car ferrys in Croatia are very easy to use and, off-peak, you can simply turn up for your ferry and pay for your ticket as you board – no reservations are usually required but it's wise to book in advance if you are travelling at peak times and want to get a specific ferry/time.
Most of the ferries operate a first on first off system so you drive onto the boat, then drive straight off the other side of the ferry after the crossing.
Renting a car in Croatia tip: when getting the car ferry to the islands make sure you know the timetable for the return journey. At peak times there may be significant queues for the ferry so it's worth getting to the ferry ports ahead of time for your return trip.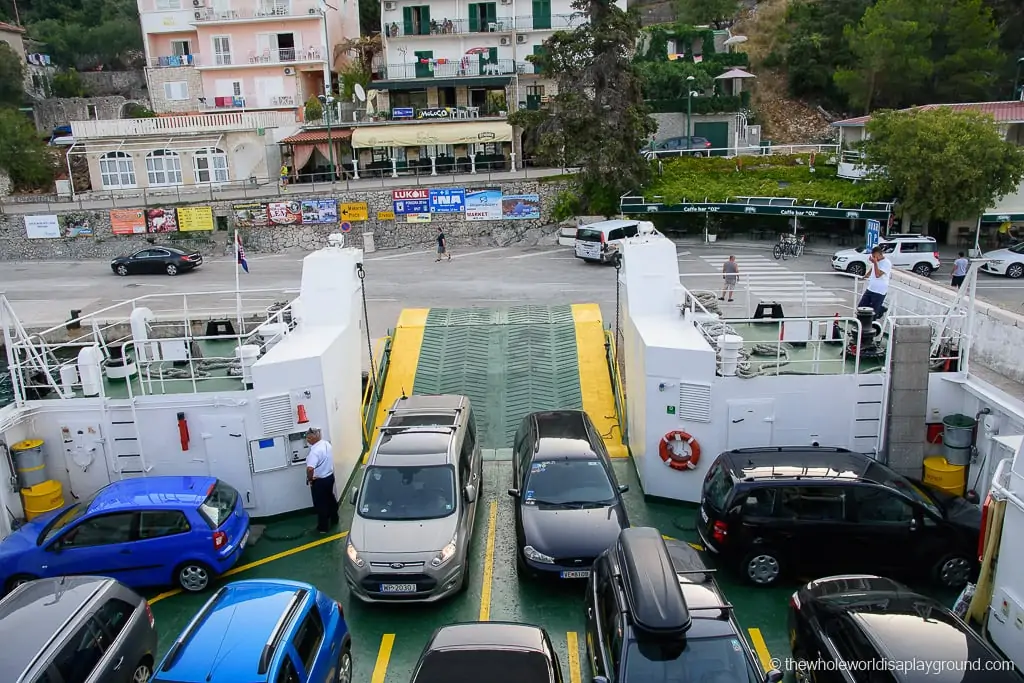 11 | Is driving in Croatia safe?
We found driving in Croatia to be very safe and comfortable. The roads are very good quality and other motorists were courteous and obeyed the traffic laws.
Driving outside Croatia
Slovenia and Montenegro were also great for driving. However, we did find in Montenegro that other drivers had a tendency to overtake unexpectedly which was a little unnerving.
Bosnia Herzegovina was one of the most challenging places we've ever driven and it's not for the faint-hearted! Speed limits, road signs and road markings were often ignored and we found ourselves in the path of oncoming traffic overtaking in our lane more times than we'd like to remember! We've driven all over and this was the one place that it took us at least a few hours to get used to the driving style – stick to a Dubrovnik to Mostar road trip if the thought of this brings you out in a sweat!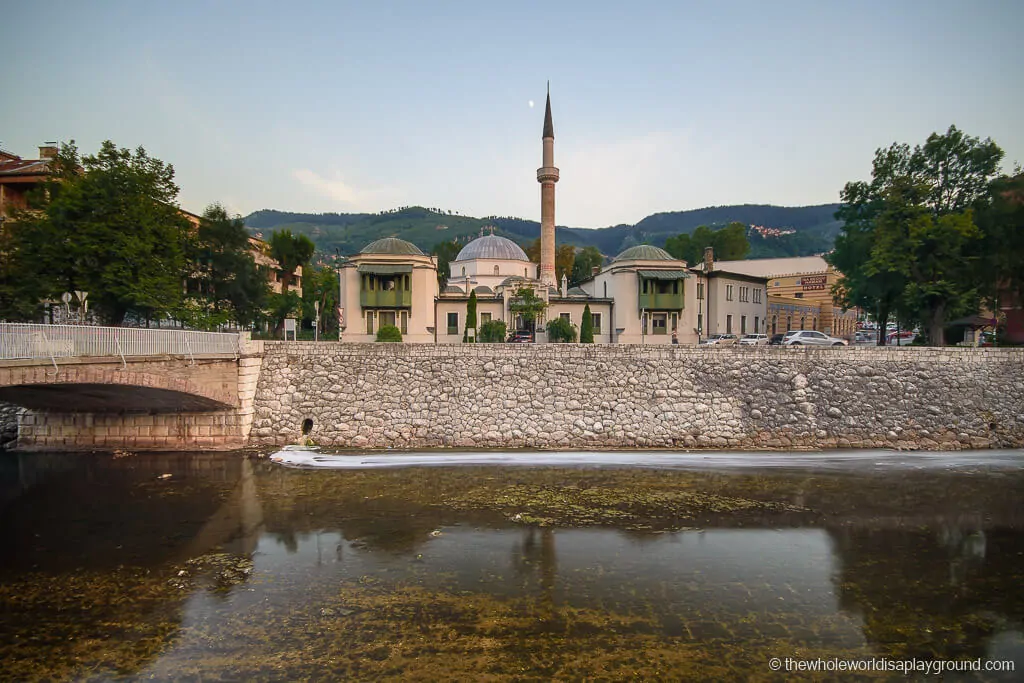 12 | Tolls
There is a good quality motorway system in Croatia that links the main cities of Dubrovnik, Split, Zadar and Zagreb. These are toll roads that you can pay for in cash at the toll booths. Most tolls are around 100-200 kuna and we found cash easier at t the booth.
Renting a Car in Croatia tip: It's worth having a float of cash for the tolls as we found it much quicker and easier to pay with Croatia currency (Kuna) than with credit cards.
13 | Speed limits
Motorway limits are 130 km/h, with other roads being 80 km/h and residential areas being 50 km/h. Lower limits applied in towns and cities and were mostly 20-30km/h and well signposted. Speeds limits are very well marked with signs and limits are enforced throughout the country. We passed multiple speed checkpoints on our trip.
14 | Road Quality
The motorways and main roads in Croatia were extremely good quality and on par with other major European countries. The smaller country roads and island roads varied a lot in quality and size but for the most part, were very good.
15 | Fuel
Diesel was slightly cheaper than petrol when we visited Croatia and we found it relatively easy to find fuel stops – Shell has recently expanded through Croatia so this should help further.
Credits cards were widely accepted in Croatia, especially at the larger filling stations. It's worth having a little cash in case you have to fill up at a local cash only spot.
16 | International Driving Licence
An International Drivers Permit (IDP) is a document separate from your driving licence that is simply a translation of your driving licence to a number of different languages. We always travel with an International Driving Permit when renting a car – and although it's not always required, it is useful to have.
IDP's are not expensive and we highly recommend having one when renting a car, even if it's not a legal requirement to have it. You must purchase your IDP in your original driving licence country before you travel as you cannot obtain one after you've left on your trip.
Renting a car in Croatia tip: an IDP is not your driving licence, it's only a translation of your licence into multiple languages. You will also have to have your actual driving licence with you when driving
IDP's are required for US license drivers in Croatia and Bosnia-Herzegovina. While an IDP is not required for European licence holders, we'd recommend having one with you just in case you get asked for it.
You'll definitely need an IDP if you plan on driving your rental car to Bosnia-Herzegovina and Montenegro as it's a legal requirement. We were asked for ours multiple times when driving throughout the Balkans.