The serene Trsteno Arboretum, a leafty botanical garden 18km outside Dubrovnik, was once the summer residence of a Dubrovnik noble family and recently shot to fame as a result of making frequent appearances in Seasons 3 and 4 of Game of Thrones as the King's Landing gardens. We made a visit to the Trsteno Arboretum during a recent stay in Dubrovnik and loved both wandering through the beautiful gardens and indulging in some Game of Thrones fun!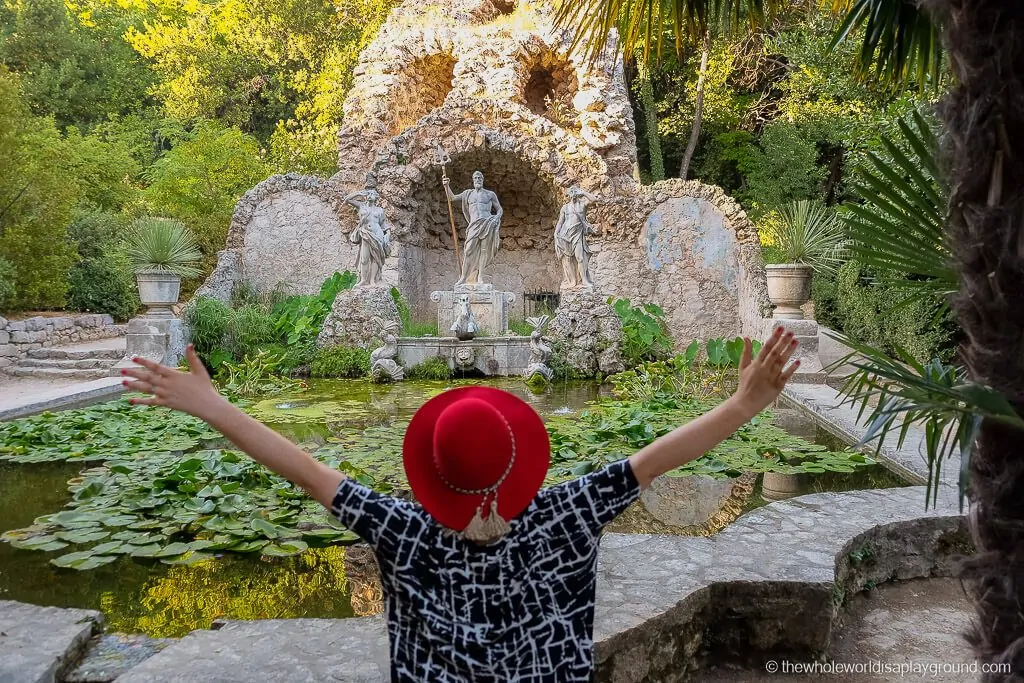 Trsteno Arboretum
Exotic and serene, the renaissance gardens are known to date back as early as the 1400s and are set against the beautiful backdrop of the Adriatic Sea in a small fishing village close to Dubrovnik. Trsteno Arboretum came to life when the noble Gozze family requested the returning ship captains to bring seeds and plants from their travels. The gardens house banana trees, cactus and 500 year old plane trees and are decorated with ruins and sculptures including the remains of an old olive press. The scent of lavender, rosemary and fuchsia fills the air.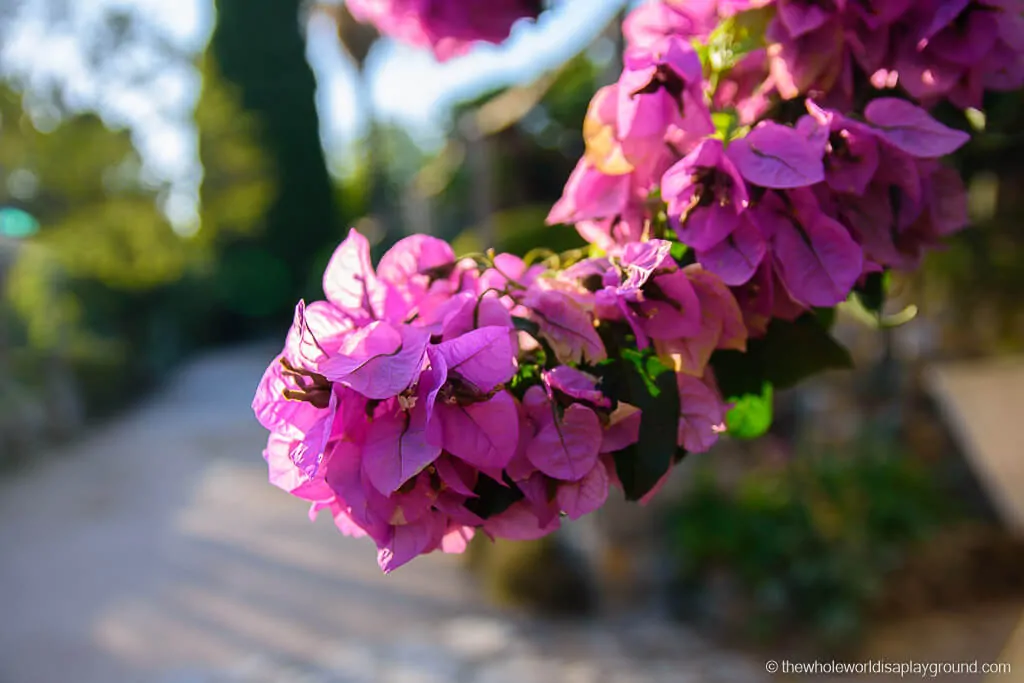 Wandering through the shaded gardens is a welcome relief from the Croatian summer sun and a lily filled pond and fountain overlooked by statues of Neptune and two nymphs are one of the highlights. The summer residence of the Gucetic-Gozze family still remains and leads to a beautiful pergola which boasts incredible views of the Adriatic Sea.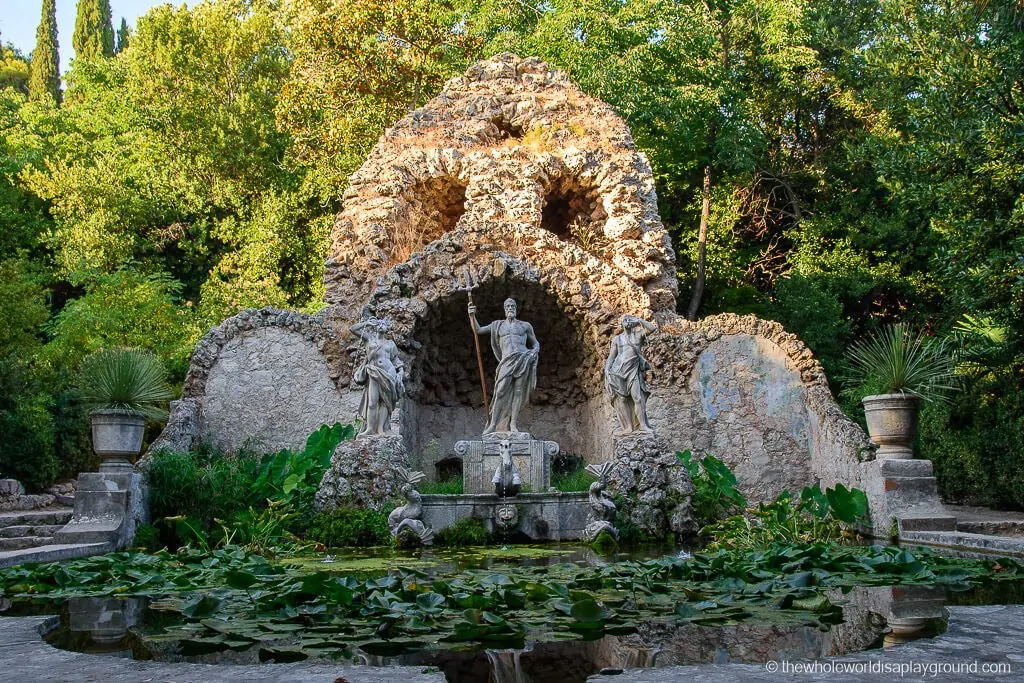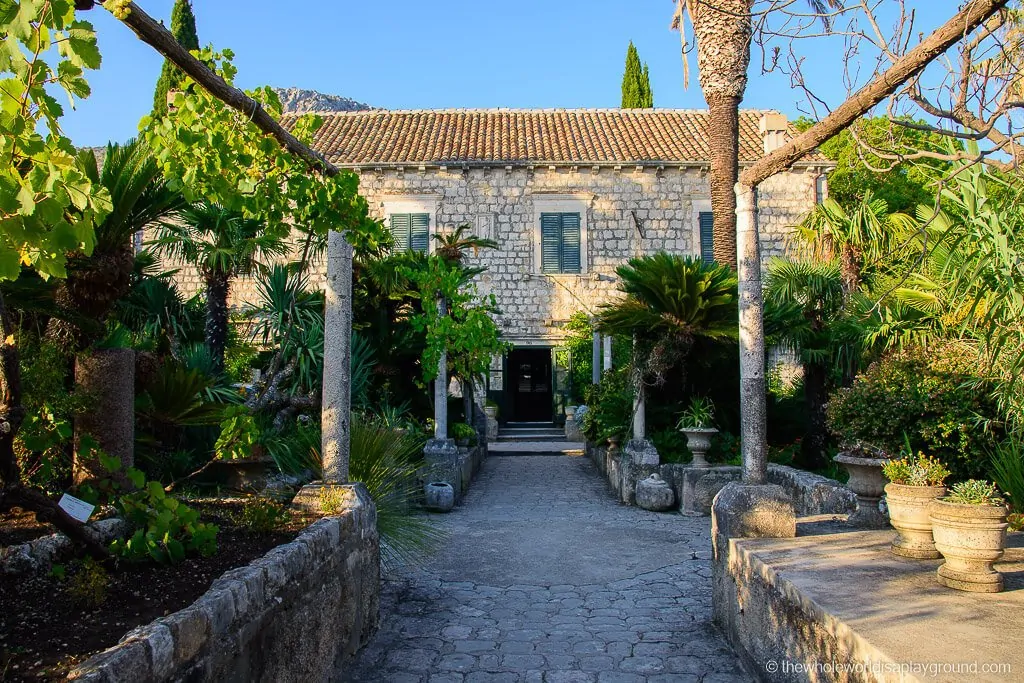 Trsteno Arboretum in Game of Thrones
Trsteno Arboretum appeared as the gardens of King's Landing with the pergola featuring heavily in Tyrell family scenes.
The gardens first debuted in Season 3, Episode 2 'Dark Wings, Dark Words' when Sansa meets with her grandmother, Lady Olenna Tyrell to advise on whether King Joffrey will be a good husband for Margaery. It's also in Trsteno where Oberyn promises Cercei he will have a gift delivered to Myrcella in Season 4, Episode 5 'First of His Name'.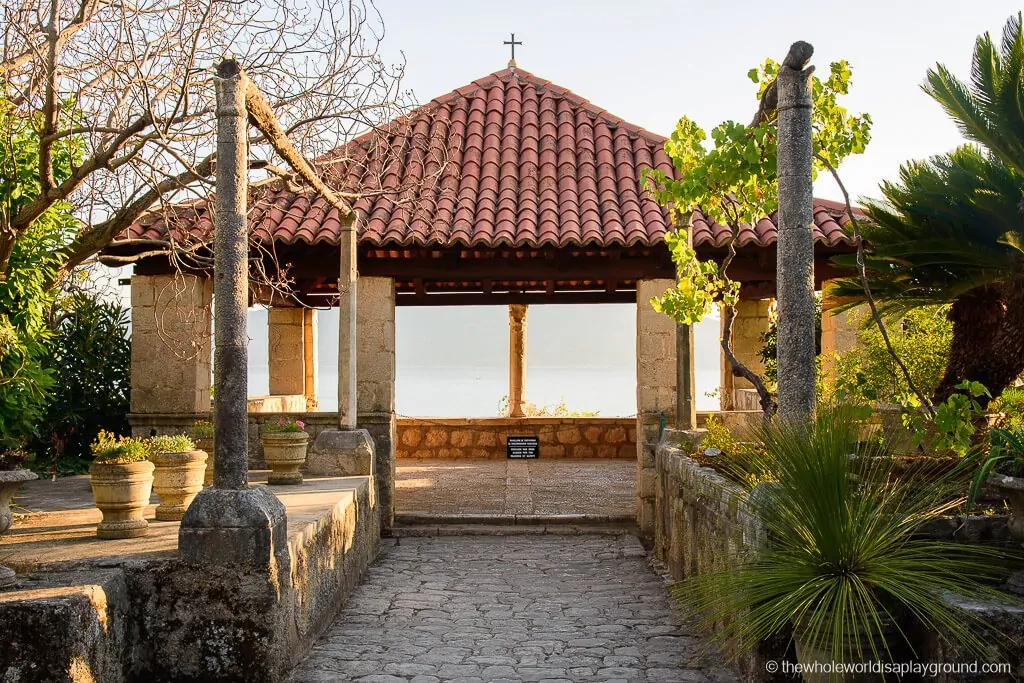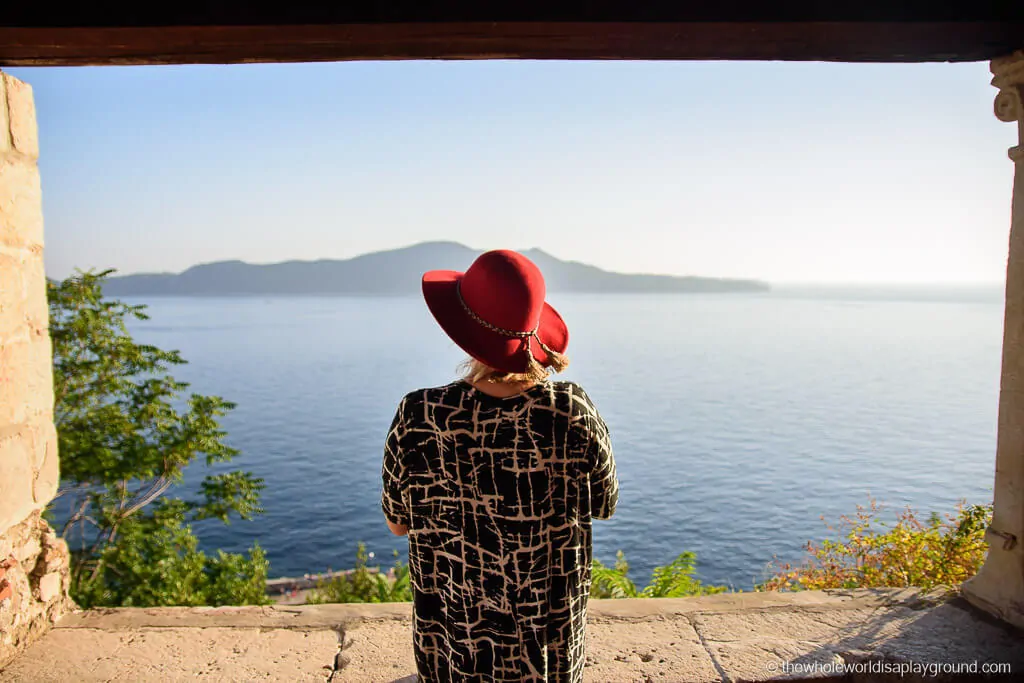 To read more about our travels to Game of Thrones filming locations check out:
Visiting Trsteno Arboretum
At the time of publishing this article the gardens are open from 7am to 7pm between May and October and 8am to 6pm from November to April. Tickets costs 50 Kuna for adults and 30 for children and students.
We spent a few hours exploring the gardens so budget a half day for visit from Dubrovnik. There are no shops in the gardens so make sure to bring water and snacks or even a picnic.
How to get to Trsteno Arboretum from Dubrovnik
The gardens are a 30 minute drive from Dubrovnik and we travelled there using our rental car. If you prefer not to drive you will need to take a taxi, tour or public transport to Trsteno Arboretum.
By car: we visited Trsteno Arboretum during our road trip through Croatia, Montenegro, Bosnia and Herzegovina and Slovenia! The gardens are an easy drive and we reached them in less than 30 minutes from the edge of Dubrovnik Old Town. Parking is located beside the garden entrance.
By bus: local buses 12, 15, 21, 22 or 35 travel to Trsteno from Dubrovnik and tickets cost between 20 and 30 Croatian Kuna depending on the bus route. The Dubrovnik bus station is located next to the ferry terminal in Gruz, a few km from the Old Town. Buses can be infrequent so be sure to check the time of the return bus to Dubrovnik to avoid waiting for a long time at the bus stop!
Tour: If you prefer to take a tour check out this Dalmatia day tour which includes Trsteno Arboretum – check out the tour here!
Click here to book a Dalmatia Tour with Trsteno