With a top-class motorway network and reasonable rental costs, renting a car in Spain is an affordable and effective way to explore the country. From cruising the historic Camino de Santiago routes along the Northern Spain to exploring the historic cities of Granada, Seville and Cordoba in the south, Spain is an amazing country that is perfect to discover by rental car. We've visited Spain many times and have explored most of the country by rental car. After thousands of miles in rental cars in Spain, we have put together our list of the best tips for renting a car in Spain.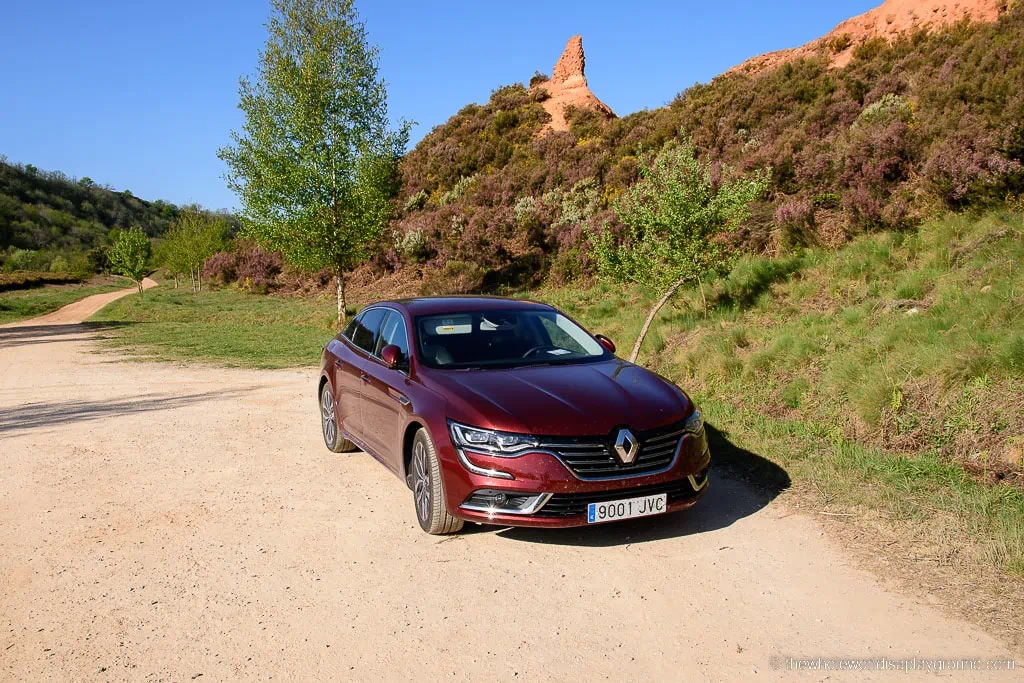 Why Rent a Car in Spain?
Having driven around Spain over many trips we've clocked up thousands of kilometers driving rental cars in Spain. From exploring the stunning northern coast to road-tripping the historic cities of Cordoba, Granada and Seville in the South, Spain is one of the best countries in Europe to explore by rental car.
We've visited most of the major cities and historic towns in Spain and explored many of the UNESCO World Heritage Sites in Spain with rental cars. Most of these places, like Poblet Monastery, would have been either costly or impossible without a rental car. A rental car also allowed us to visit many of the Game of Thrones filming locations in Spain.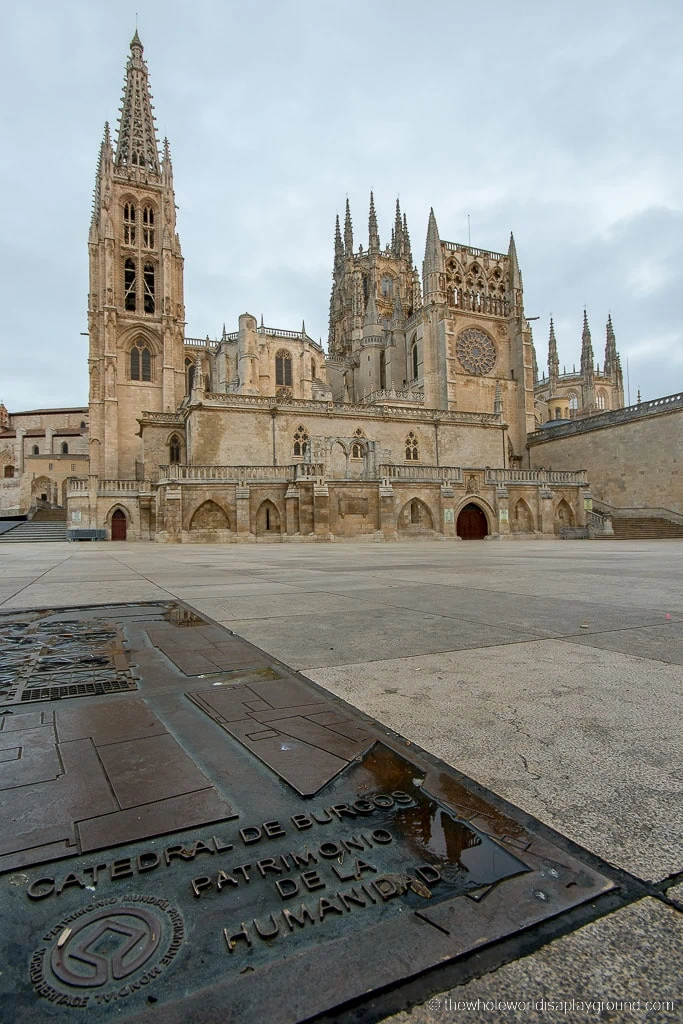 1 | Booking your rental car
We've rented cars in most European countries and have always found Spain to be very easy and straightforward for renting a car. From booking our cars to pickup and driving around the country, we have found Spain a great country to explore by rental car. English is widely spoken and most locations have a wide range of rental car providers so prices tend to be competitive with a good selection of cars.
We recommend using RentalCars.com to reserve your car. We've always found they have a great selection of cars at competitive prices – check prices now!
Book your Spanish rental car now
Renting a Car in Spain: To ensure a good selection of vehicles we highly recommend booking your car well in advance. Booking early usually secures us the car we want at a competitive price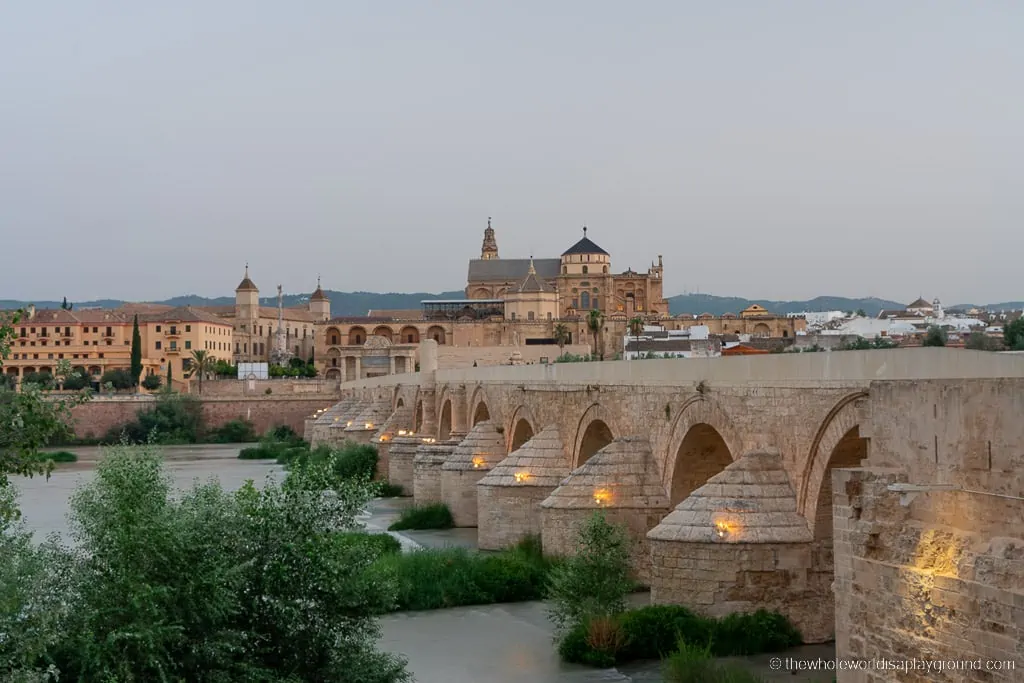 2 | Choosing a rental car: Big or Small?
One of the common questions we get on renting a car in Spain is about what size of car do you need. The size of your rental car will obviously depend on the size of your travel party, however, it's worth considering where you are planning to visit during your time in Spain.
If you are planning to visit a lot of Spain by car we recommend renting a larger car. Due to the world-class motorway network, it is possible to visit a lot of Spain in a single trip however longer drives are more comfortable in a larger car. We've explored most of Spain in rental cars and longer journeys were a lot easier in a larger car.
If you are planning to visit a lot of the historic cities and towns then it's worth considering the benefits of a smaller, more compact car. Most of the historic cities and town centers have narrow streets and limited parking so having a small car will make parking and navigation a lot easier. Some of the roads get very narrow in some of the historic towns and cities, where having a larger car can prove very tricky to navigate the tight spaces. This is especially true in cities such as Seville, Cordoba and Granada where the narrow streets can be very difficult to drive if you have a larger car.
We've rented larger cars for longer trips through Spain and smaller, more compact cars when exploring cities like Barcelona as it was easier for parking with a smaller car.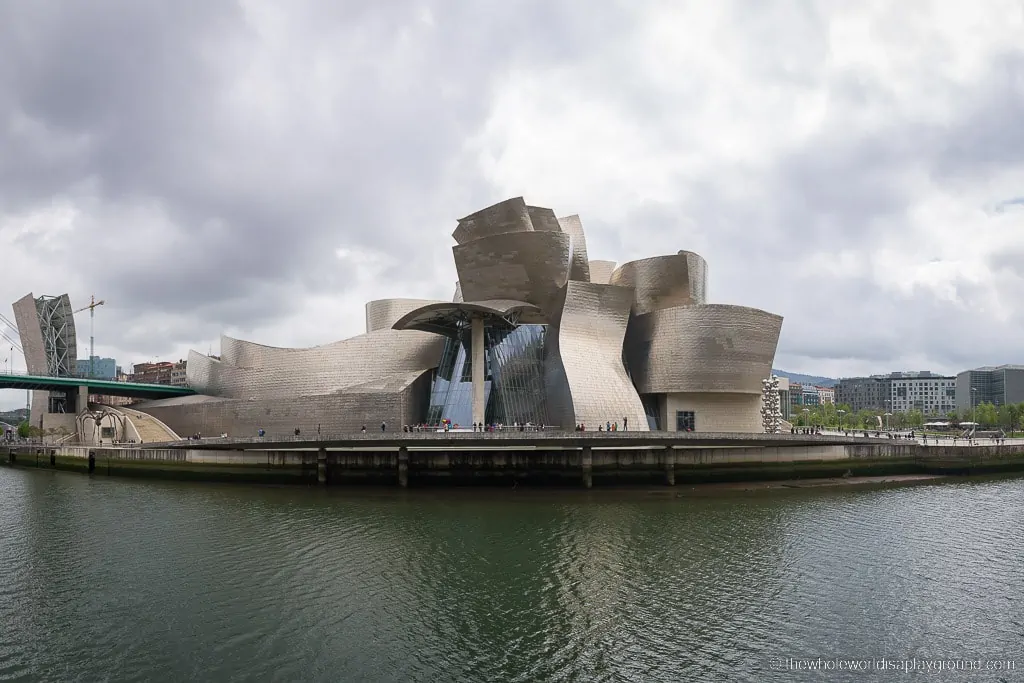 3 | Picking up your rental car
Visitors to Spain will likely arrive in one of the major city airports, Madrid, Barcelona, Malaga or Alicante. We've rented cars from various airports around Spain and generally, it's been very straightforward. We've also rented a car in Ibiza which was great for exploring the island.
The rental car desks are located in the airports and most rental car staff speak English.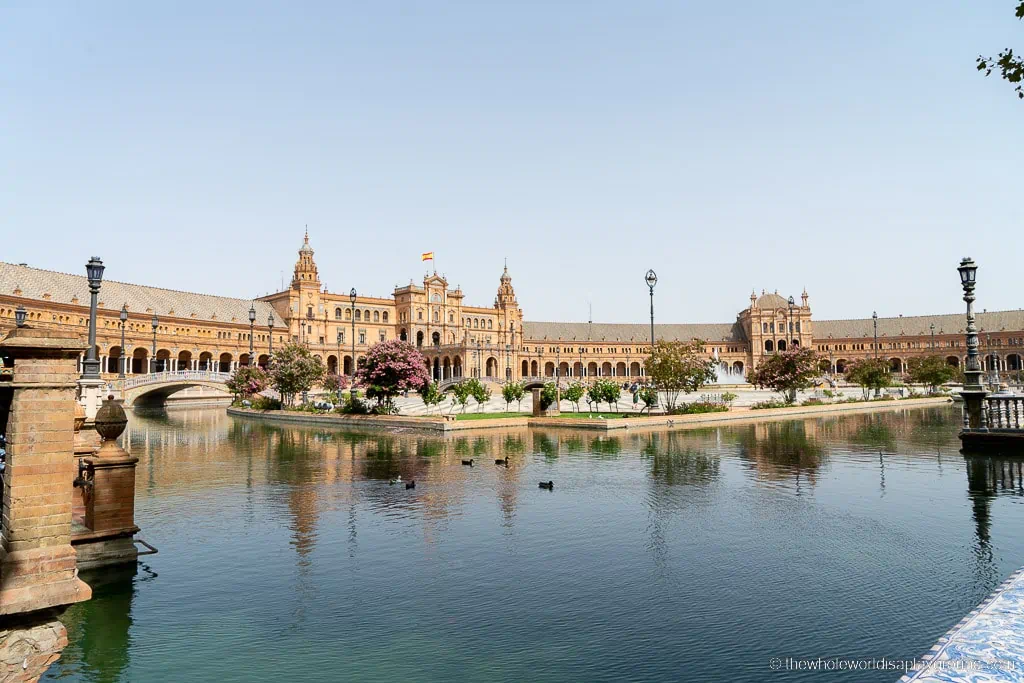 4 | Insurance, Excesses and CDW
In Spain, there is a legal requirement for all cars to have at least third-party insurance. By default, your rental car price should include this basic cover. There will then usually be an option to purchase additional insurance to reduce the excess payable (the Collision Damage Waiver (CDW) in case of an accident or damage to the car.
Renting a Car in Spain tip: Some travel credit cards (especially in the United States) include rental car excess coverage to card holders. It's worth checking if your card offers these benefits.
If you don't have full insurance coverage then you can opt to pay a daily rate to cover the excess CDW . This removes any excess that you will be liable for in case of an accident or accidental damage.
We always ensure we have full insurance cover and just factor it into the total price of the rental. It is very easy to incur damage to your rental car through no fault of your own and we always find having the full cover removes any stress or worry with the rental car during your trip.
Renting a Car in Spain tip: Due to the nature of parking cars in Spain (drivers have a habit of nudging other parked cars when parking on the street!) it's highly likely that you will incur some minor scuffing or bumps on your rental car when parking in Spain.
To avoid any surprise costs we usually add the full insurance (for the main rental car providers anyway) when we reserve your car on RentalCars.com. This is really useful as it avoids any price shock when you arrive to pick up your rental car.
Book your Spanish rental car now!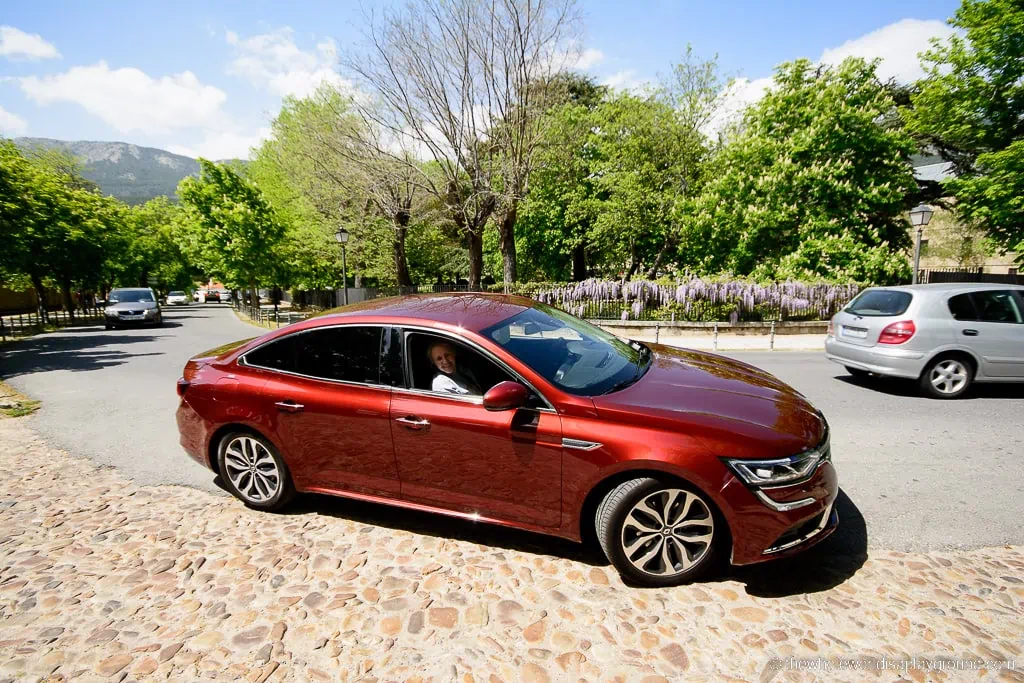 5 | Renting Eligibility
Most rental car companies require drivers to be at least 21 in order to rent a car in Spain. Drivers under age 25 will likely incur a young driver surcharge (usually an additional daily rate) and may be restricted from renting some vehicles ( e.g. sports cars or large vehicles)
Renting a Car in Spain tip: Make sure to check the car rental eligibilty in the rental rental requirements with your rental car company prior to reserving your car.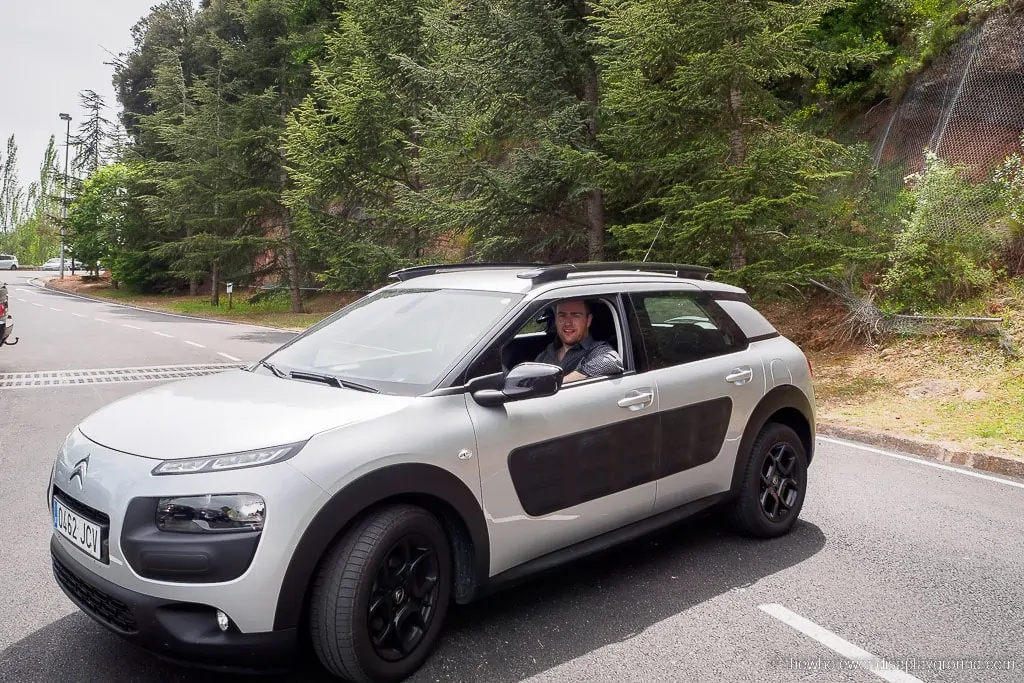 6 | Required Documentation
You will need all the standard documentation when you rent a car in Spain: a valid passport, driving license, and a credit card in the name of the primary driver.
If you have a driver's license from outside of the European Union then your rental car company will likely require an IDP in order to rent a car in Spain.
Renting a Car in Spain tip: An IDP is an official document that you use in addition to your driving licence. An IDP is essetially an official translation of your actual driver's licence to a number of different languages. An IDP is easily obtained in your home country before you travel. You cannot get one after you leave your home country.
We didn't require an International driving license as we have a European driving license but we both have one which we renew every year for our travels.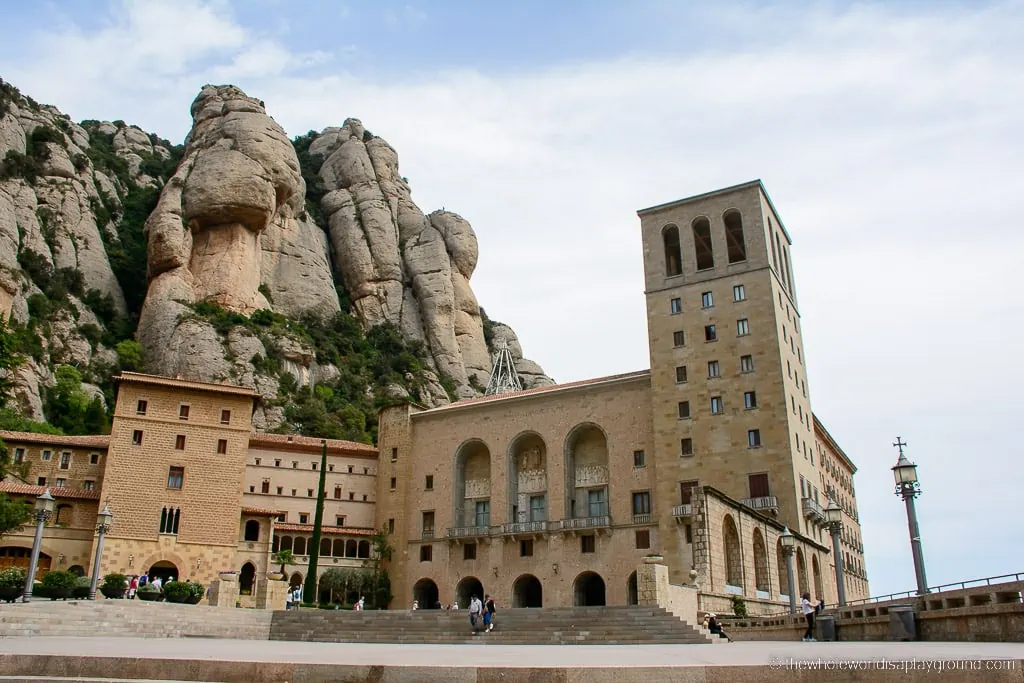 7 | Is Renting a Car in Spain Safe?
We've renting multiple rental cars in Spain and have driven thousands of kilometres around the country. We've found driving to be very safe and have never had any issues driving a rental car in Spain. The road network is excellent and we have found Spanish drivers to be courteous and very easy to drive with.
Driving in the towns and cities can get hectic with traffic, however once you plan your parking ahead of time we've always found it manageable.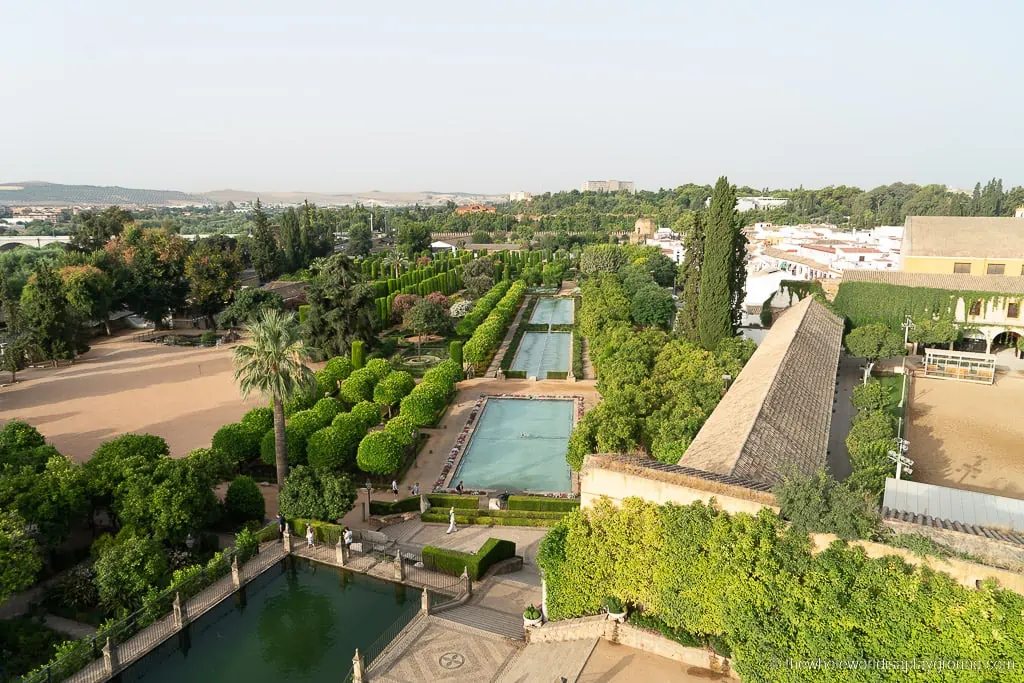 8 | Is Renting a car in Spain Expensive?
In our experience, we have found Spain to be one of the cheaper countries in Europe for renting. Most rental locations have a wide range of rental car companies so, providing your reserve your car well in advance, you can usually get a good deal.
Fuel costs in Spain are broadly the same as, if not cheaper than, other large European countries, with diesel costing less than petrol (gas) at the pumps.
The cost of using the toll roads in Spain can add up if you are driving a lot on them, however they are such good quality and reduce drive times considerably so we've always found them worth the cost.
Renting a Car in Spain tip: One of the best ways to save money when renting a car in Spain is to book it well in advance for your trip. Booking well ahead of time gives you the best chance of getting a good deal and securing the car you want for your trip.
Book your Spanish rental car now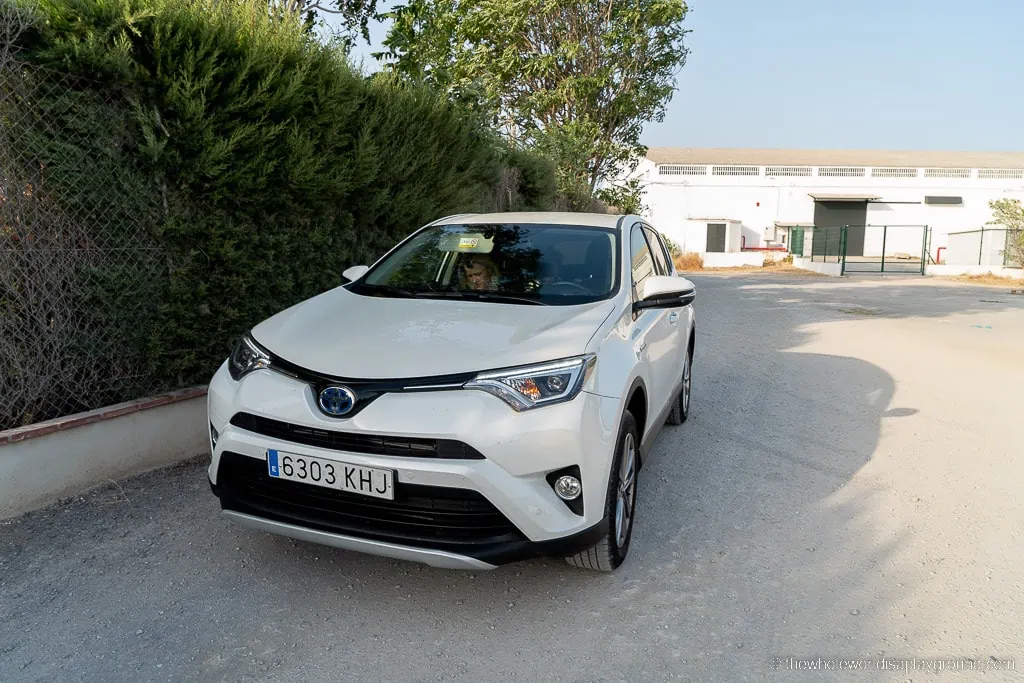 9 | Renting Automatic Cars in Spain
If you want to avoid driving a manual (stick shift) car automatic cars are available to rent in Spain. This may be helpful for visitors from the USA who may want to rent an automatic car for their trip to Spain. Most of the major rental car companies offer automatic cars for rent so you should find a good selection of vehicles to choose from.
Due to their limited supply, automatic rental cars do sell out, especially during peak summer months, so book early to avoid disappointment. If you are visiting from the USA and would prefer an automatic then you should try to book your rental car well in advance.
You can filter for automatic cars on the RentalCars.com website on the left-hand side of your search – check prices now!
Book your automatic rental car now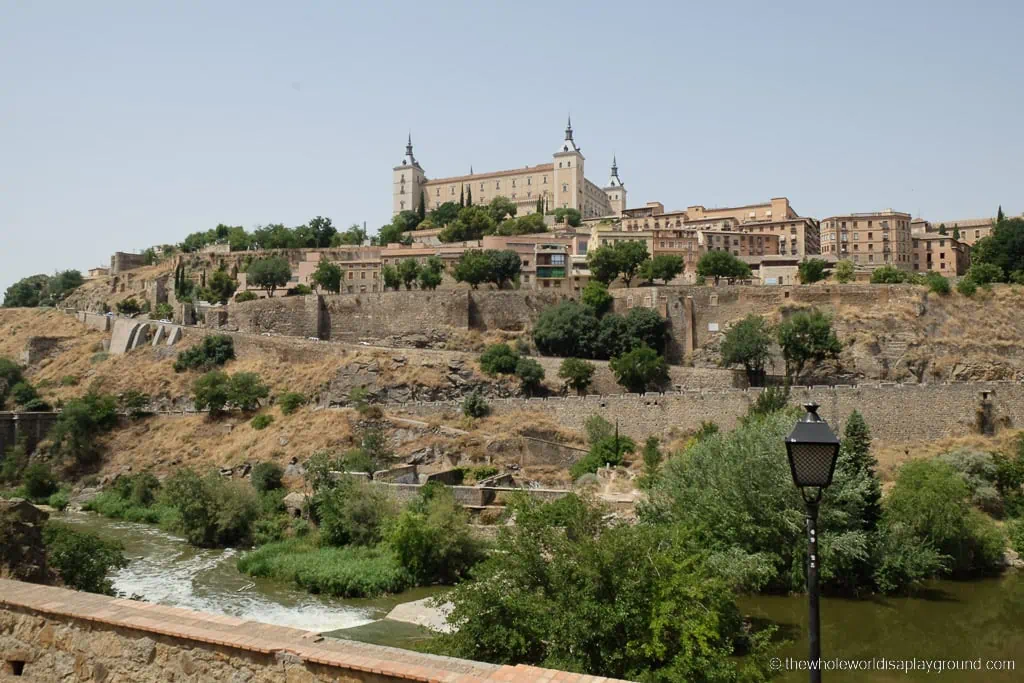 10 | Air Conditioning
Having good air conditioning in your rental car is important in the summer months in Spain, epecially if you plan on exploring the south of the country. Temperatures in areas like Cordoba, Seville and Granada regularly top 40 degrees Celcius (104+ Fahrenheit) in the summer month. So having a car with good air conditioning is really important.
Renting a car in Spain tip: If you are traveling during the summer months make sure that your car has good working air conditioning when you pick it up.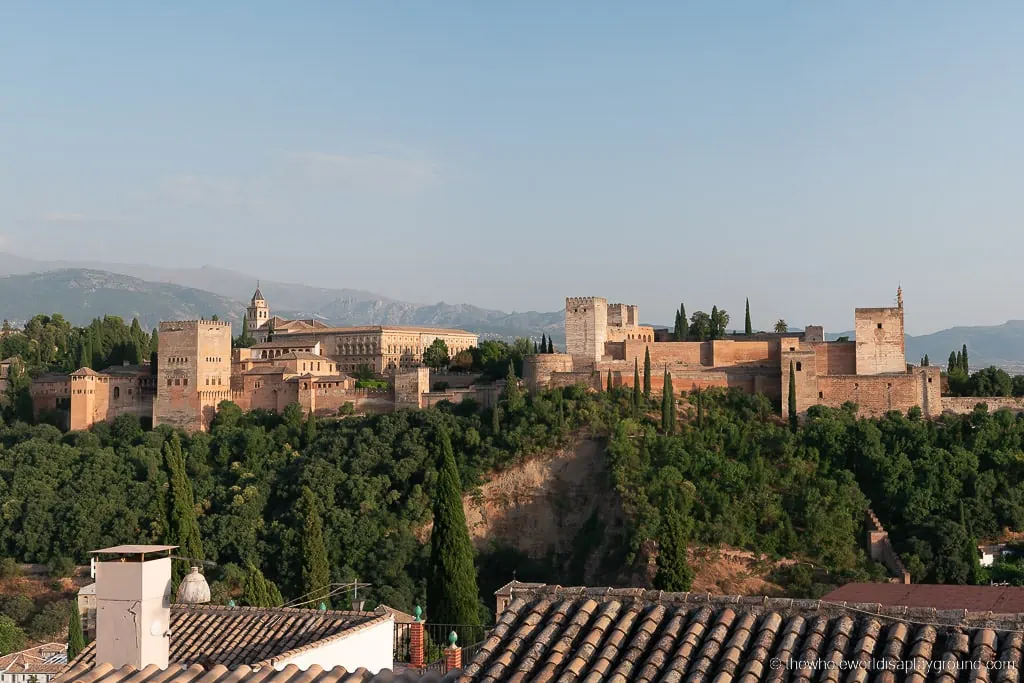 11 | Spain Driving Etiquette
Generally speaking driving in Spain is a relaxed affair. We've found most Spanish drivers to be courteous and follow the rules of the road. We have found driving on the motorways to be similar to most other European countries. Driving in city traffic and on busy secondary roads can get hectic at times but overall we've had good experiences driving in Spain.
Renting a Car in Spain tip: Spain has specific police fines for aggressive use of your car horn. Only use your horn when necessary as fines are common for excessive use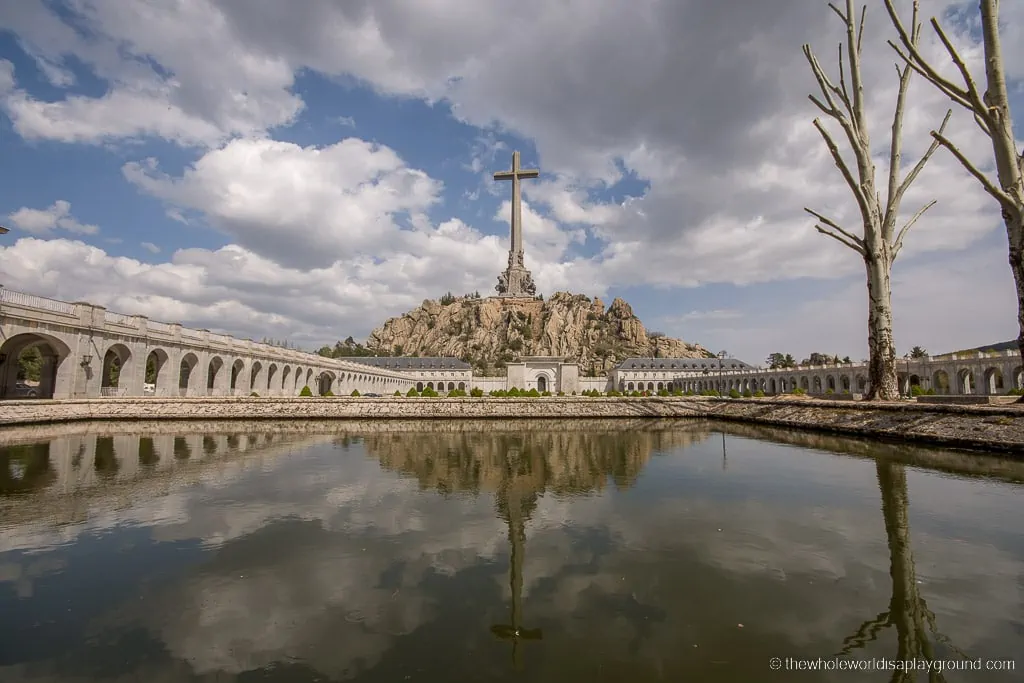 12 | Fuel and Rest Stops
Both diesel and petrol (gas) cars are popular in Spain so your rental car could be either. While your car fuel cap should be marked with its fuel type it's worth checking at the rental car desk when you pick up your car.
You'll find no shortage of fuel stations and there are many rest stops and fuel stations located along the motorways.
At the fuel pumps petrol (gas) is labeled as Gasalina and usually is the green pump. Petrol is available in three types, E5, E10 or E85. Diesel is marked labeled black and also comes in three types: B7, B10 or XTL. Some cars in Spain also run on liquid gas, or LPG, which you will see at the fuel stations. However, it's highly unlikely your rental car will be powered in this way, instead taking diesel or petrol.
Renting a Car in Spain tip: Diesel is considerably cheaper in Spain and diesel cars tend to be more economical. If you are planning to drive a lot in Spain we recommend asking for a diesel car when you pick up your rental car. It could save you a lot on fuel costs during your trip.
There are frequent fuel stations on the motorways (Autovías/Autopistas) which is where we usually refuel our rental cars while on road trips.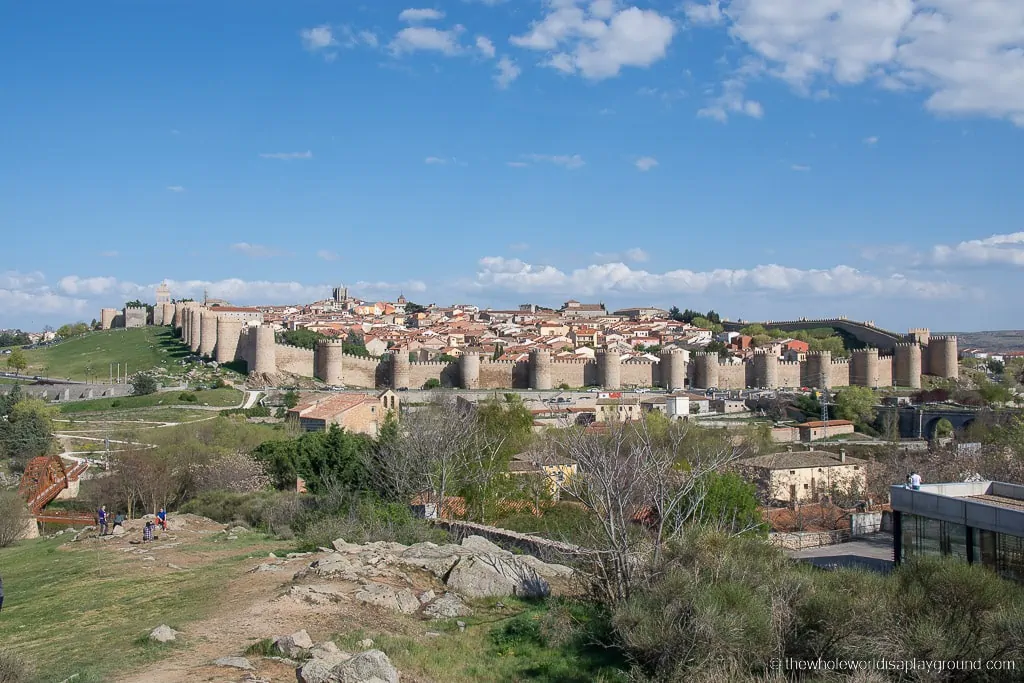 13 | Parking
Parking in major towns and cities in Spain is generally all paid and you will need to plan your parking ahead of time. This is especially true if you are visiting any of the major Spanish cities or historic towns. if you are planning to visit any city or large town center with your rental car.
Parking in Cities and Historic Towns
There are two options we recommend for parking in Spanish cities or historic towns.
1 | Park in the City/ Historic Town Centre
This is the option we prefer however it is more expensive. All cities and most historic towns have private paid parking garages or lots close to the center of town. These tend to be underground and expensive, you can generally park close to where you plan to visit.
If you are planning to drive your rental car into a Spanish city we highly recommend you plan your route and where you want to park before you go! We've driven in many cities like Bilbao, Madrid and Barcelona and having a plan before you visit in a car make driving a lot easier.
If you are staying in the city or town we recommend staying at a hotel that offers parking. You can usually secure discounted overnight parking rates in the cities this way.
Renting a car in Spain tip: parking costs can add up quickly if you are visiting a lot of town and city centres so it's worth planning your parking needs ahead of time. You can save a lot of money by researching where to park
2 | Park outside the town/city and use public transport
Most historic towns have free or cheap parking on the outskirts of the town and public transport into the town centre. This is cheaper than driving into the centre and parking and may make more sense if you are spending more than a few hours there.
On-Street Parking
Where possible we would advise against on-street parking, especially in the cities. On-street parking is usually always paid and getting a spot can be almost impossible in some cities like Barcelona or Madrid. In addition to this, there are a lot of rules and restrictions with on-street parking which increase your chances of a parking fine.
Renting a car in Spain tip: Drivers are only allowed to park on the right-hand side of the road, unless the road is one way in which case parking is permitted on both sides, subject to the rules signposted.
14 | Driving in Spanish Towns
Our best advice for visiting the many historic towns and cities in Spain is to find parking as close to town center and explore on foot. There are lots of driving restrictions and narrow winding streets in Spain's historic town centers which can be a challange for rental car drivers. We made this mistake in Seville and had some trouble navigating the old town streets in our rental car.
Before you visit a town we recommend finding the best parking that is close to the town or city center and saving it on your GPS. This will make your visit a lot less stressful and you can explore the area on foot.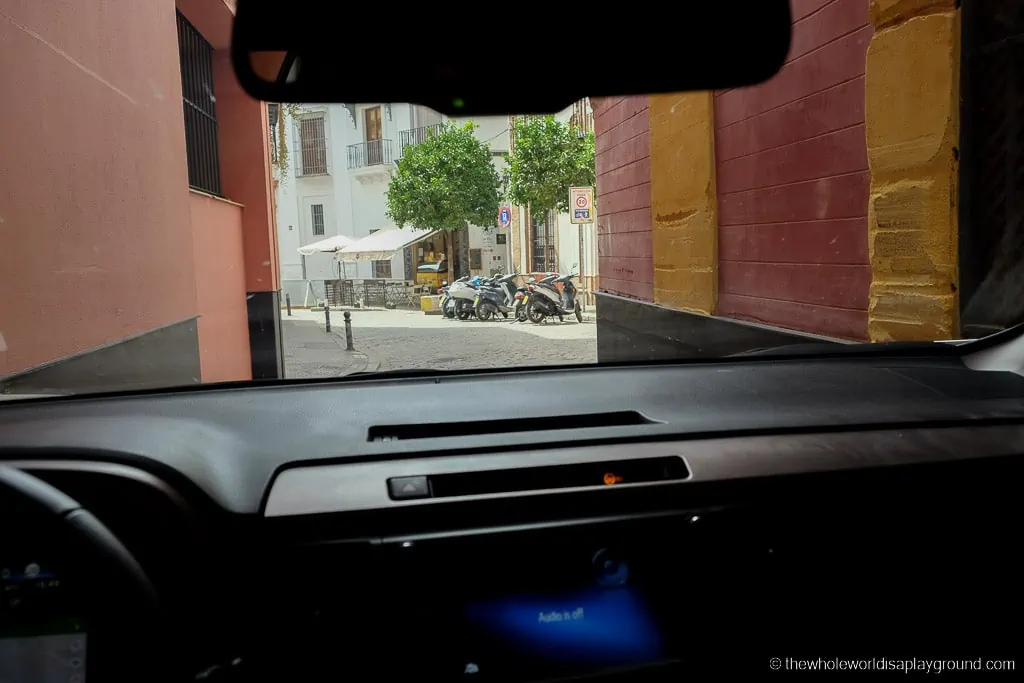 15 | Drive on the right
Similar to most European countries, driving is on the right in Spain, with overtaking on the left.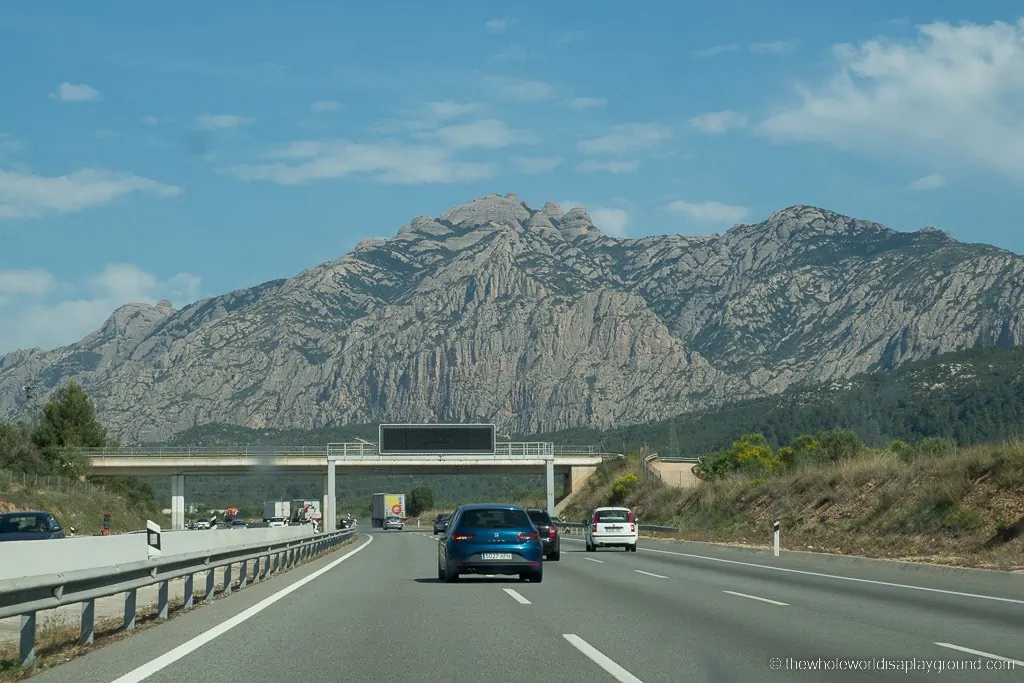 16 | Motorways in Spain
Spain has a vast motorway network (the third longest in the world) and links most of the major cities and areas of the country. The motorways, known as autovia's or autopistas, are very high quality that can save you significant amounts of time when driving around Spain.
There are two types on motorways in Spains: Autovias and Autopistas. Generally speaking, Autovias are untolled motorways that are upgraded historic roads, while Autopistas are tolled purpose-built motorways. Autopistas are usually indicated by AP on the motorway sign.
Autovias are usually free to use, however Autopistas are tolled roads. Most of the tolled motorways are located around the major cities and along the east coast of Spain.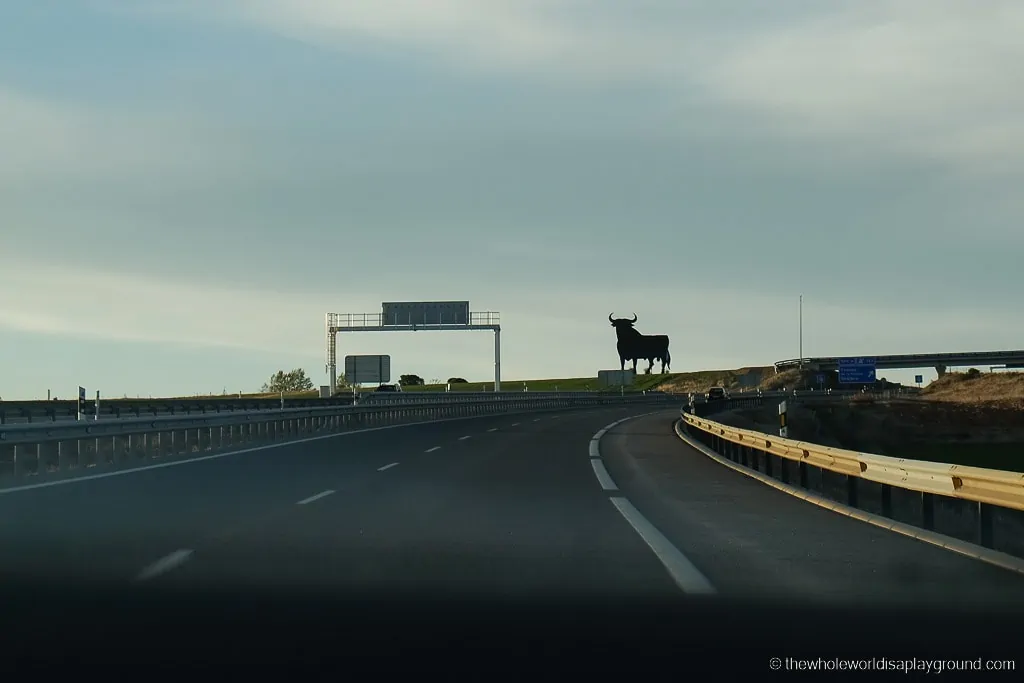 17 | Tolls in Spain
Sections of Spains motorway network are tolled and you will encounter many toll booths if you are driving around a lot of the country. The tolls vary can price from €5 to €30 and can be paid in cash or by card.
We have found the tolls plazas very easy to use and are very clean and well maintained. There is usually at least one manned booth are each toll plaza in case you have any issues.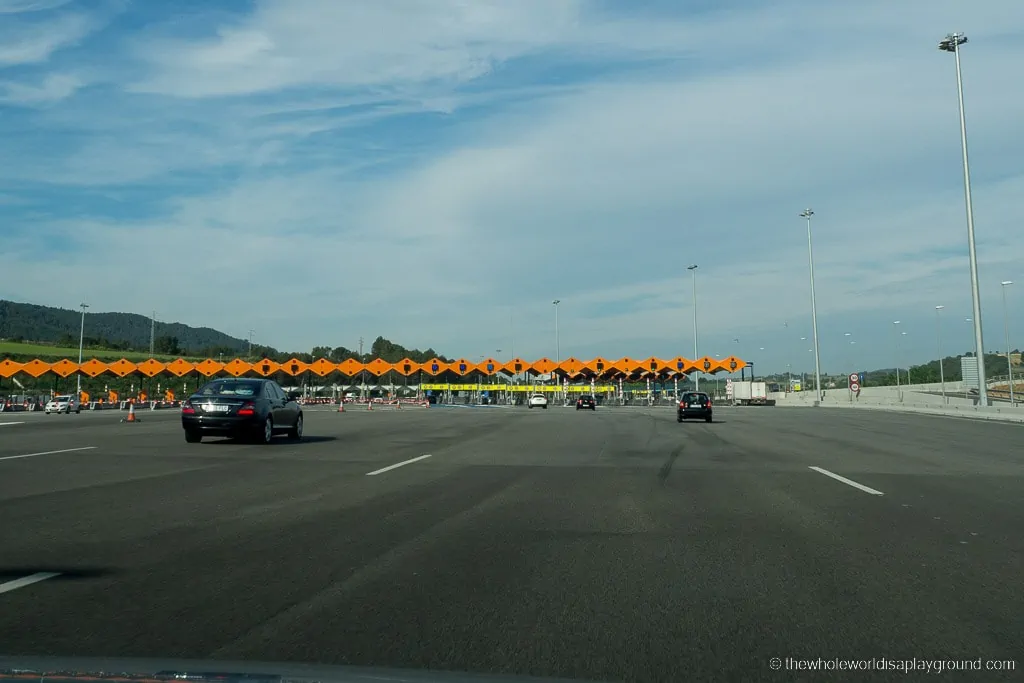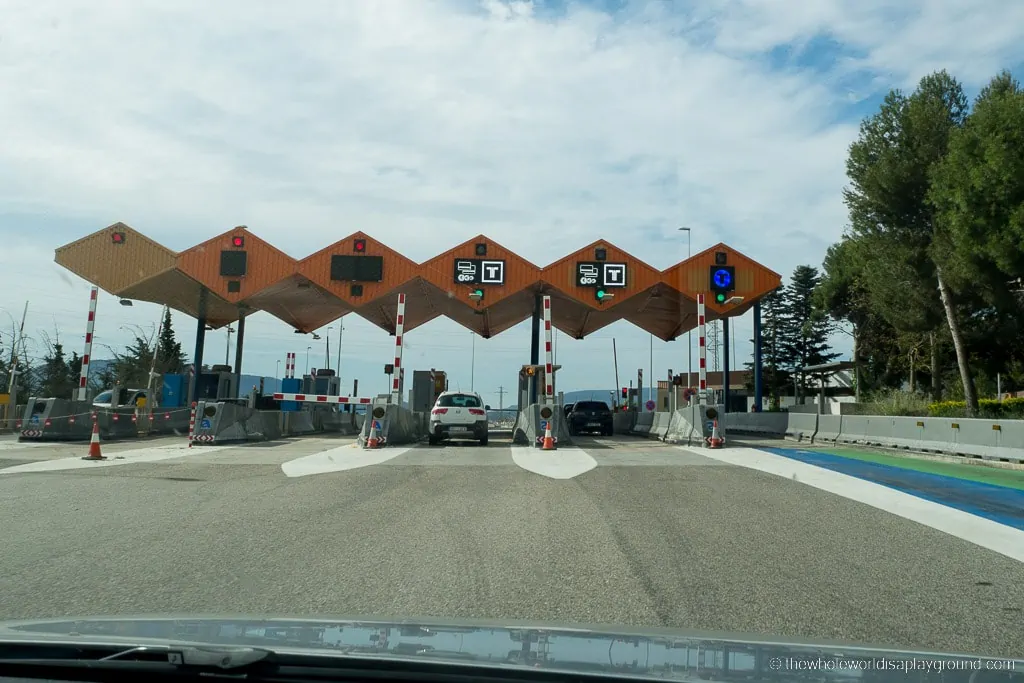 18 | Speed limits
The general speed limits for cars in Spain are similar to other European countries (Note: always base the speed limit off the actual road signage as it may differ)
motorway: 120 km/h
rural roads: 90 km/h
built up areas: 50 km/h
Renting a car in Spain tip: Motorways in Spain have a minimum speed limit of 60 km/h, reduced to 50 km/h in poor conditions.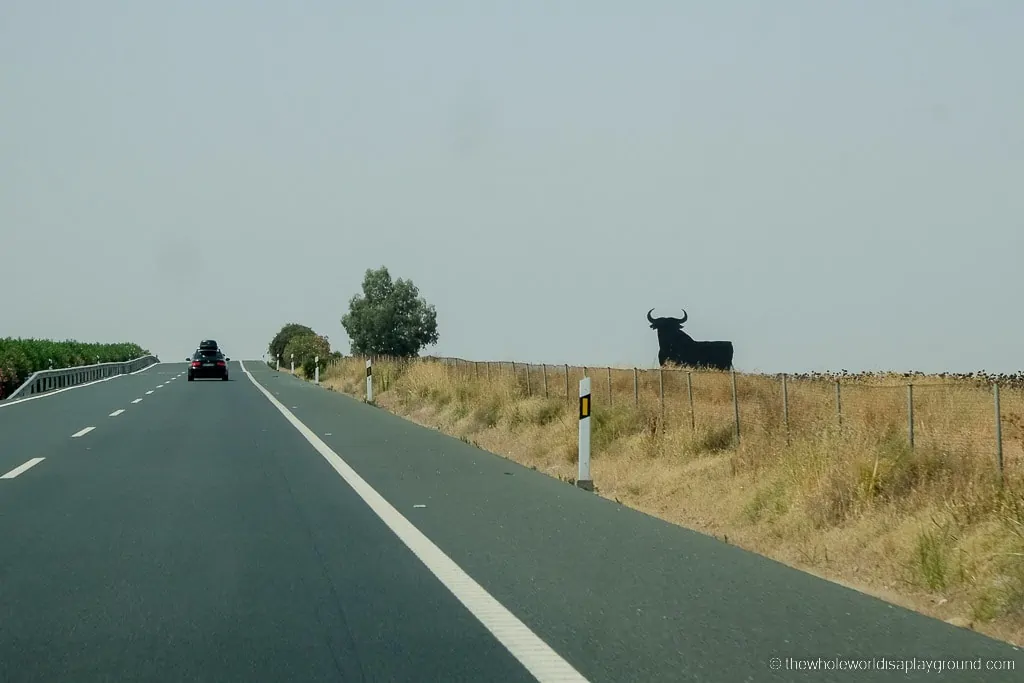 19 | Speeding fines in Spains
It's worth knowing the range of speed fines that are enforced in Spain when driving a rental car in Spain. Spain operates a tiered speed fine system, which starts at €100 for minor offences. Fines increase the more the speed limit is exceeded, rising to €600 for the most serious offences.
If the police stop you the fine will need to be paid on the spot, however if it is a fixed-speed camera your fine will be issued to your rental car provider who will pass it along to you for payment.
20 | Drive times in Spain
We found actual drive times on the Spanish motorways to be very accurate compared with the expected. We rarely encountered any delays on the motorways so drive times are very reliable.
Once you come off the motorways drive times will increase we found drive times a bit longer than expected. In our experience, the secondary roads are a lot slower that your sat nav prediction. This is usually due to the winding roads, more frequent stops and additional traffic. We never found this an issue, however it's worth factoring in an additional 20-30% on your drive times for these routes.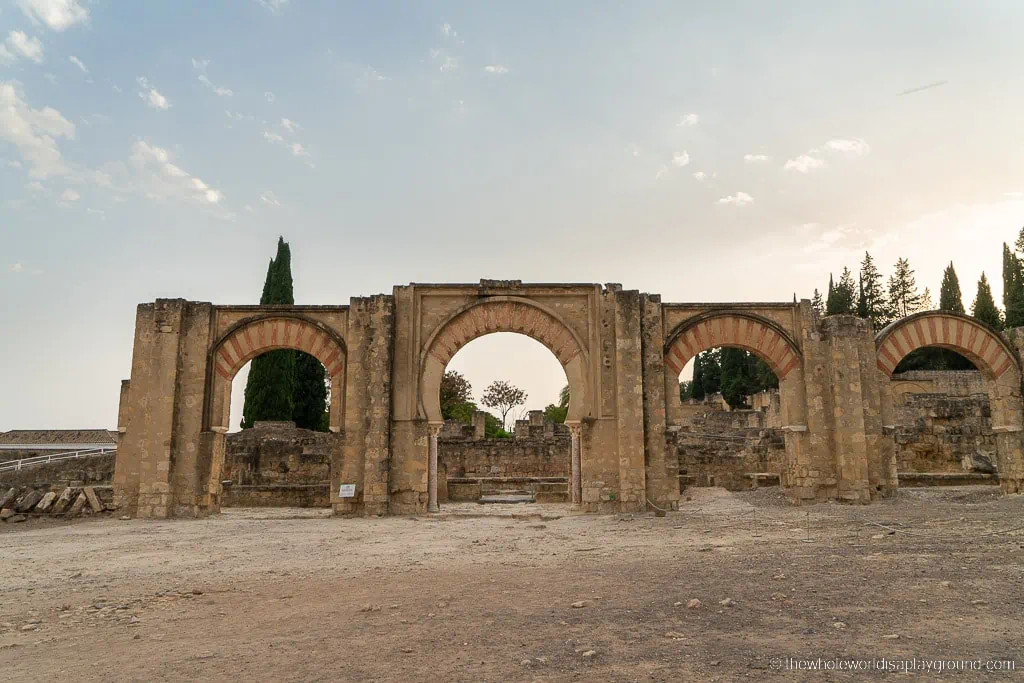 21 | Traffic
Outside of the main cities we have not encountered any significant traffic during our road trips around Spain. However, if you are planning to drive into cities such as Barcelona, Madrid or Bilbao expect to encounter a lot of hectic traffic.