After a weekend of fun in New York City we were on our way back to London and our first stop was the Virgin Atlantic Clubhouse in JFK. Our expectations were sky high based on our London Heathrow Clubhouse adventures and we were excited to see how the New York offering compared. The prospect of flying Upper Class on a Virgin Dreamliner en route from JFK to London had us doubly excited as we made our way to the lounge and we settled in for some pre flight rest, relaxation and maybe a cocktail or two!
Read about our visit to the Virgin Clubhouse London Heathrow Lounge here!
Virgin Upper Class Check in at JFK
Virgin use the Sky Priority check in area which is a fantastic bonus and the 3 dedicated check in desks meant we were checked in within seconds. Unfortunately, the security queue was far removed from the private channel which Virgin use in London Heathrow and we spent around 30 minutes in the 'priority queue' which was similar in length to the standard queue.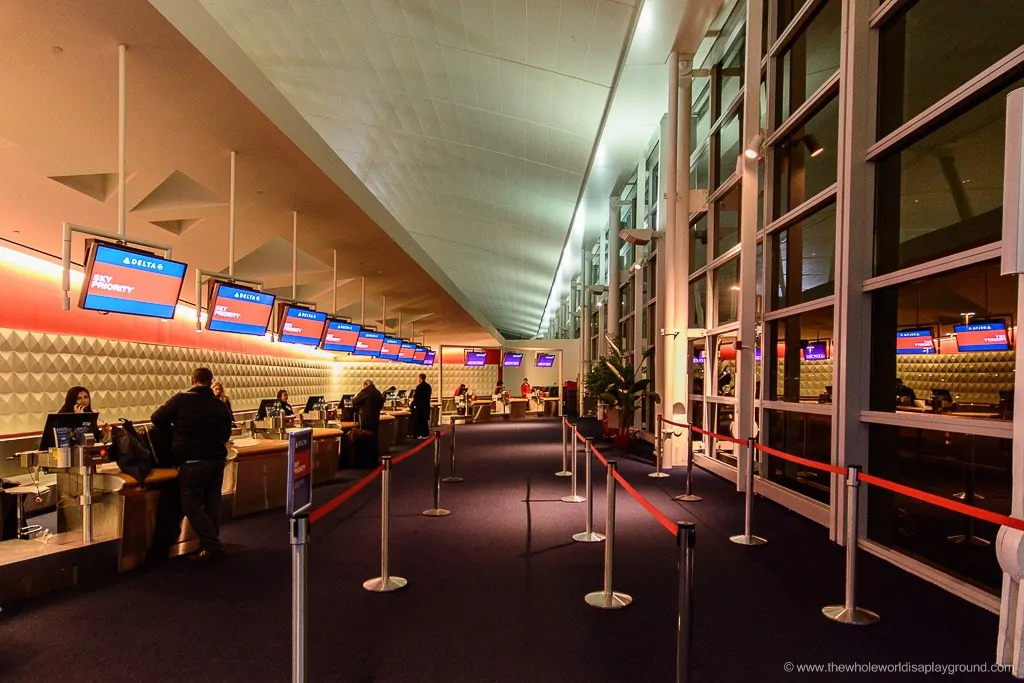 The Clubhouse Lounge
The JFK Clubhouse is located airside in a quiet corner of Terminal 4 and, after registering at the Virgin desk outside of the lounge, we were granted access. The Clubhouse at JFK is smaller and more imitate than the London Heathrow Clubhouse but the decor is still very Virgin-esque and, as a result, is comfortingly familiar!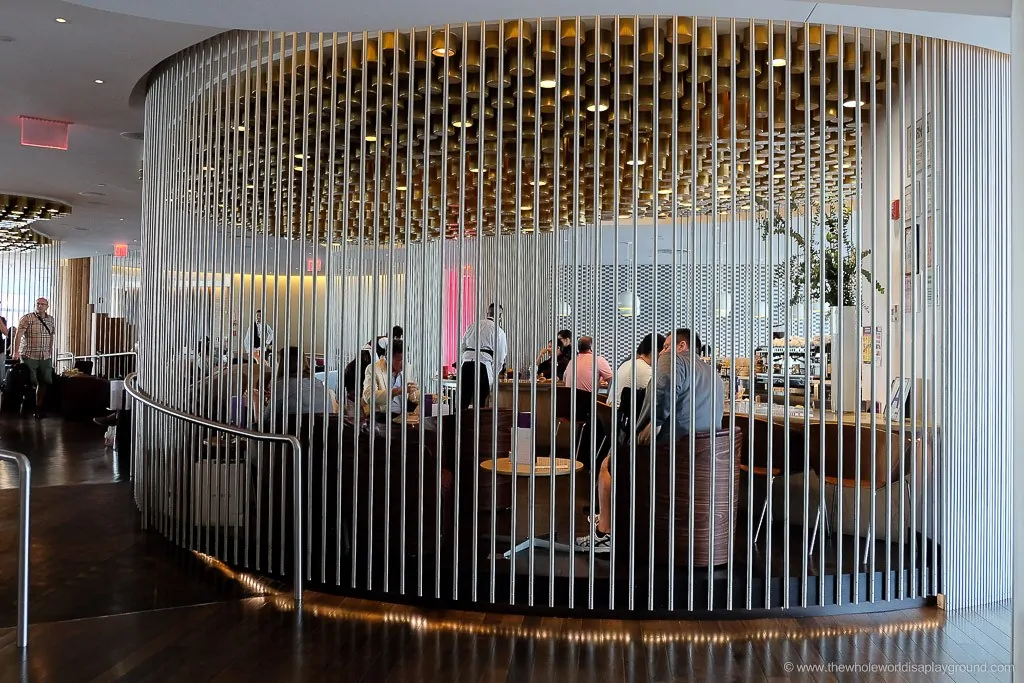 The lounge is split into work and play areas: there's the bar and a pool table with some very funky seating, a dining area, the spa, a small business centre and a relaxing area with couches and soft seats.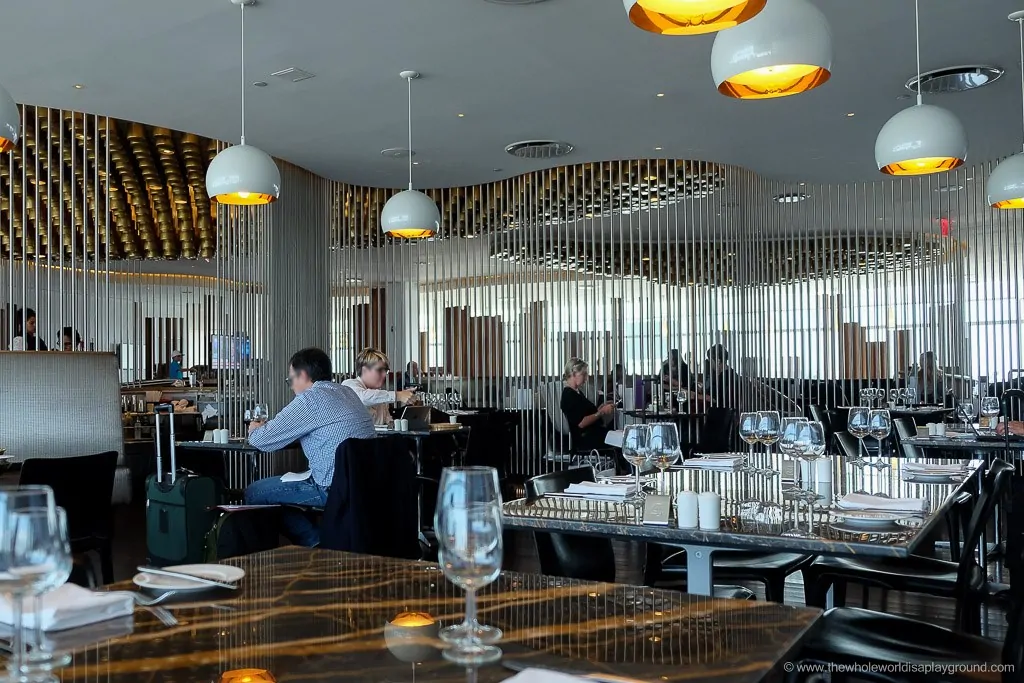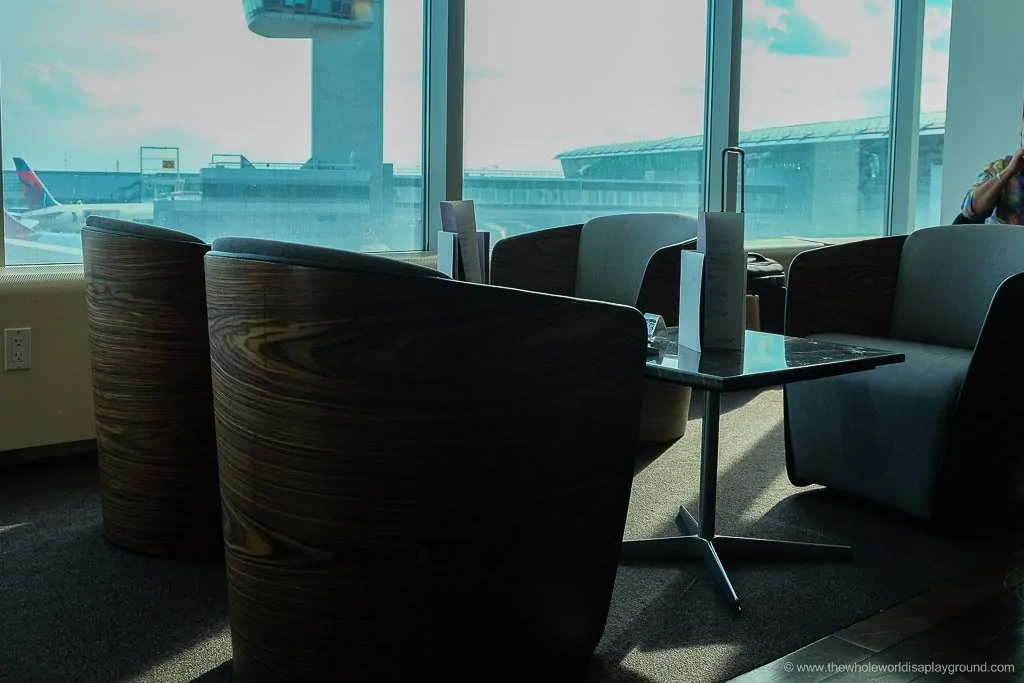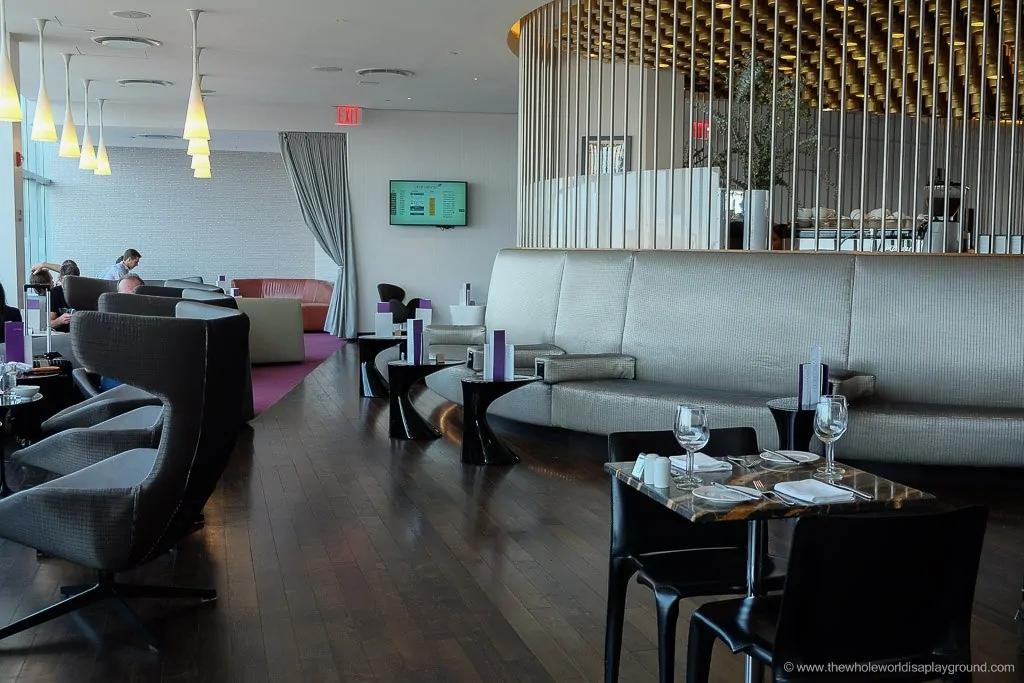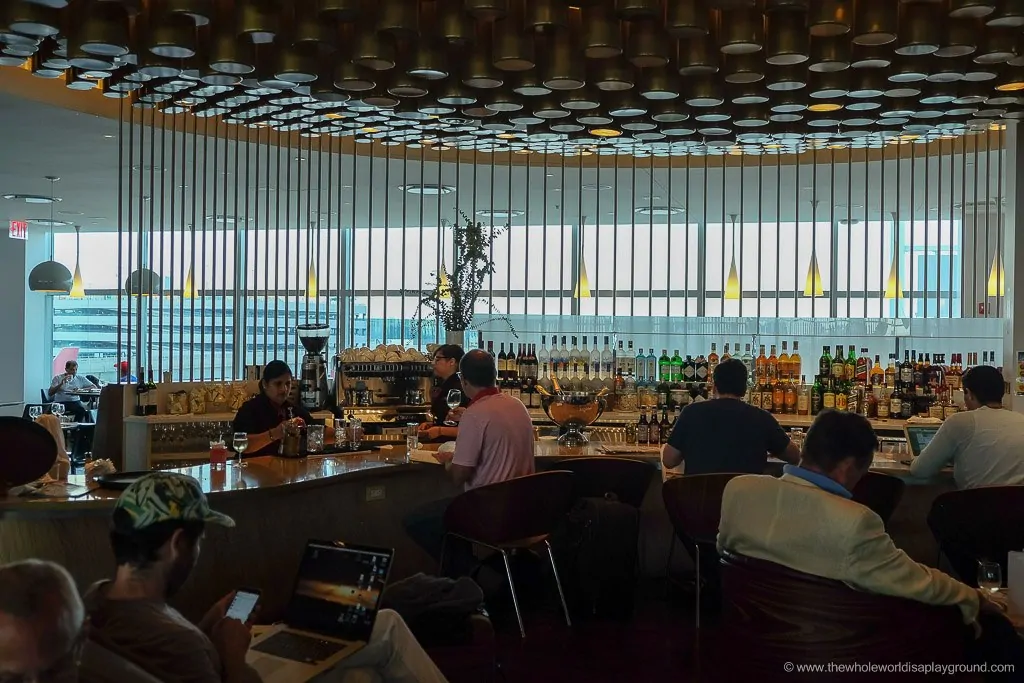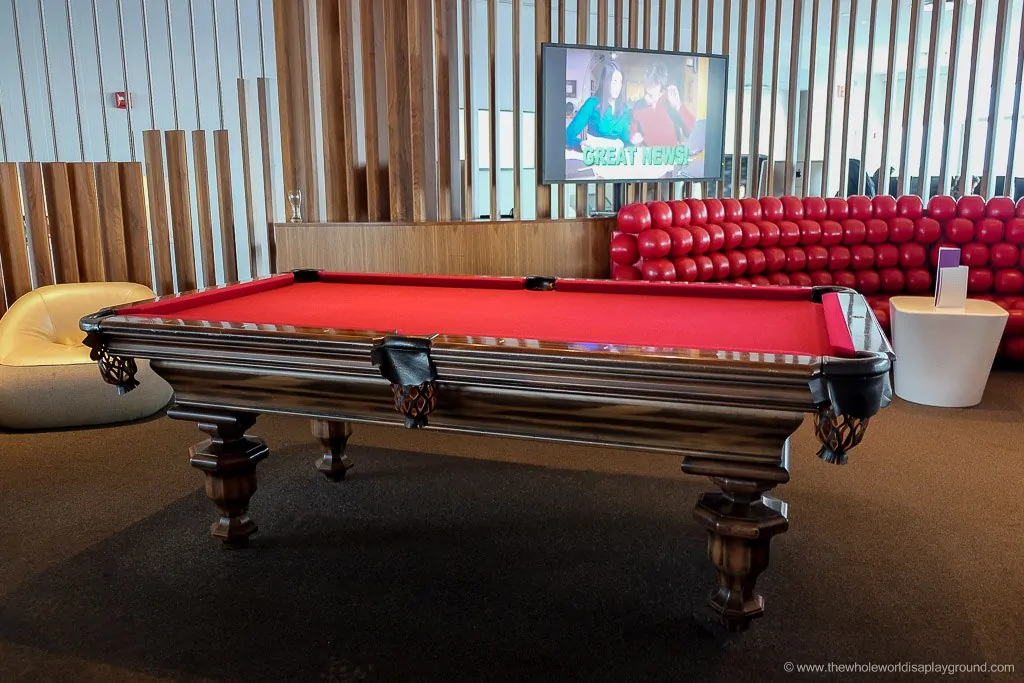 Priority Pass Lounges
A Priority Pass membership allows you to access Priority Pass lounges whoever you fly with no matter your class of travel. Anyone who flies regularly should seriously consider joining Priority Pass as their lounges significantly improve the travel experience. We love the app which allows you to check in at each lounge and overall the quality and availability of lounges around the world are very good. We've personally used Priority Pass for the past few years and highly recommend it.
There are three options available, standard, standard Plus and Prestige. We recommend the Prestige pass for frequent travellers (it's the one we use!) which offers unlimited visits throughout the year.
Click here to get your Priority Pass now!
Lounge Views
The lounge is bright and airy and overlooks the Virgin runway on one side.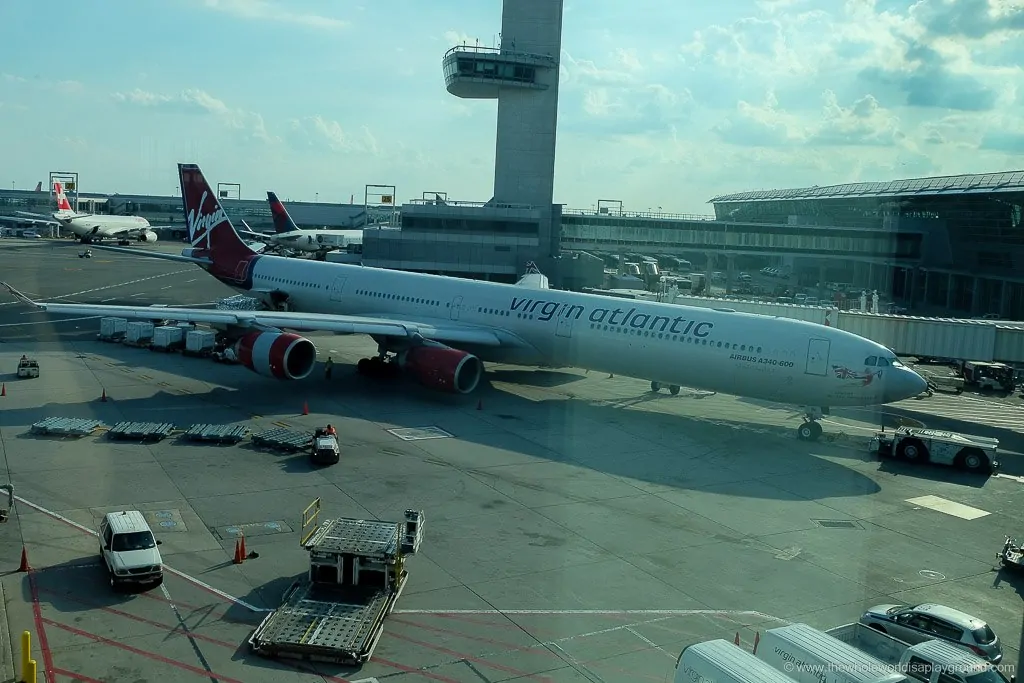 Food and Drinks
All the food and drinks are ordered from the menu in the Virgin Lounge and there are no self service stations. There are options for breakfast, small bites, light bites, larger meals and desserts. Everything we tried tasted good although we missed the beautiful deli that helps makes the Heathrow Clubhouse such a treat.
The food menu:
Breakfast: Breakfast is served until midday and includes an English Breakfast, a variety of egg dishes, cereals, youghurts and French toast.
Tapas: tapas are available from midday and include tortilla soup, salad, squid, edamame, a vol au vent, chicken wings, fruit salad and ice cream.
Salads: a choice between smoked salmon and goats cheese
Light Bites: ham, egg and chips, croquettes and prawn cocktail
Bigger bites: steamed salmon, chicken korma, miso soup, grilled cheese and a clubhouse burger
Dessert: miso doughnuts, popcorn pudding, fruit salad and ice cream
Kids dishes: pizza, chicken strips, macaroni cheese, soup, fruit salad and ice cream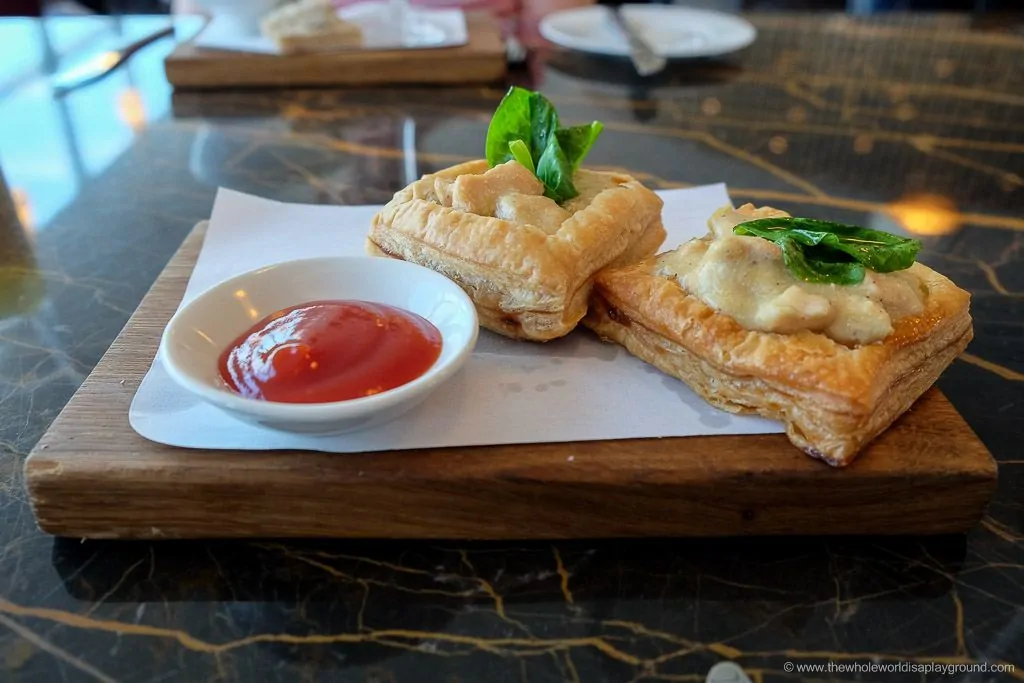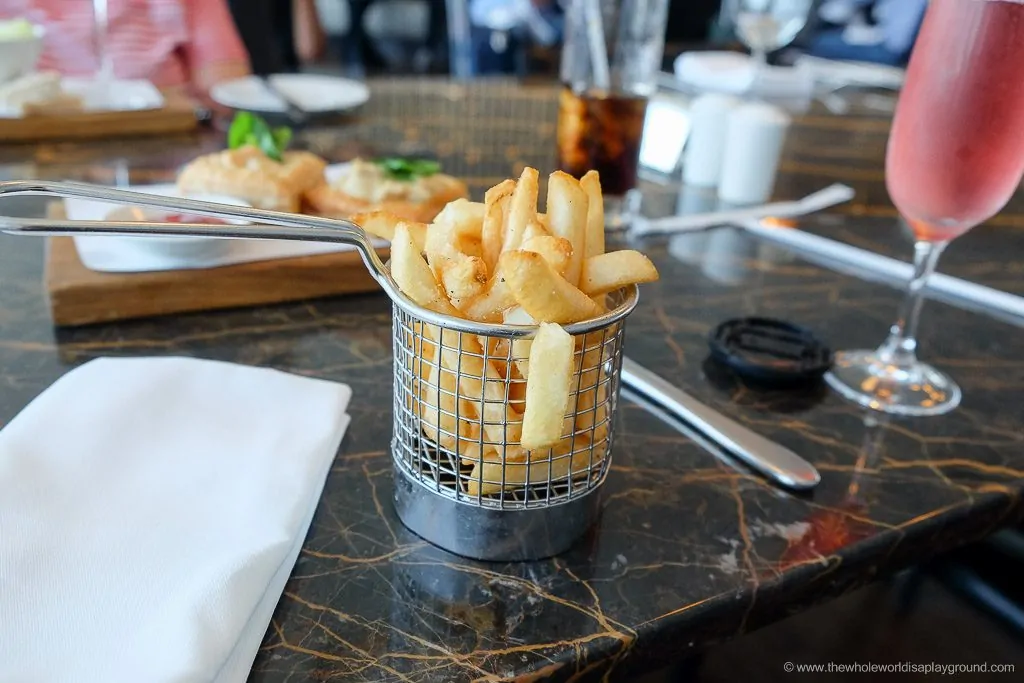 The drinks menu was extensive with champagne, red and white wine, craft beers, bottled beers, cider and cocktails. We sampled a few!
The Drinks Menu:
Champagne: Lanson Black Label, NV France and Enza Prosecco
White Wine: 2015 Villa Maria Private Bin Sauvignon Blanc (Marlborough, New Zealand), 2014 Stag's Leap Wine Cellar Chardonnay 'Hand of Time' (Napa Valley, California), 2014 Gaudo Al Tasso Vermentino (Tuscany, Italy)
Red Wine: 2015 Villa Maria Private Bin Pinot Noir (Marlborough, New Zealand), 2014 Terrazas De Los Andes Malbec (Mendoza, Argentina), 2013 Chateau St Jean Cabernet Sauvingon (California), Torres Floralis Moscatel Do Sin (Spain)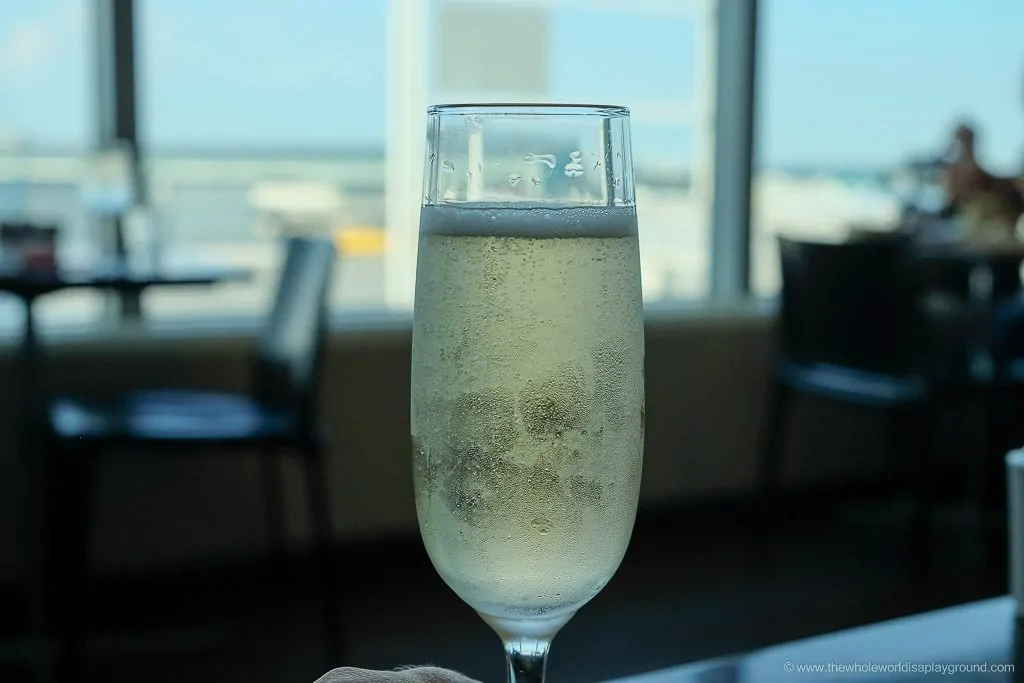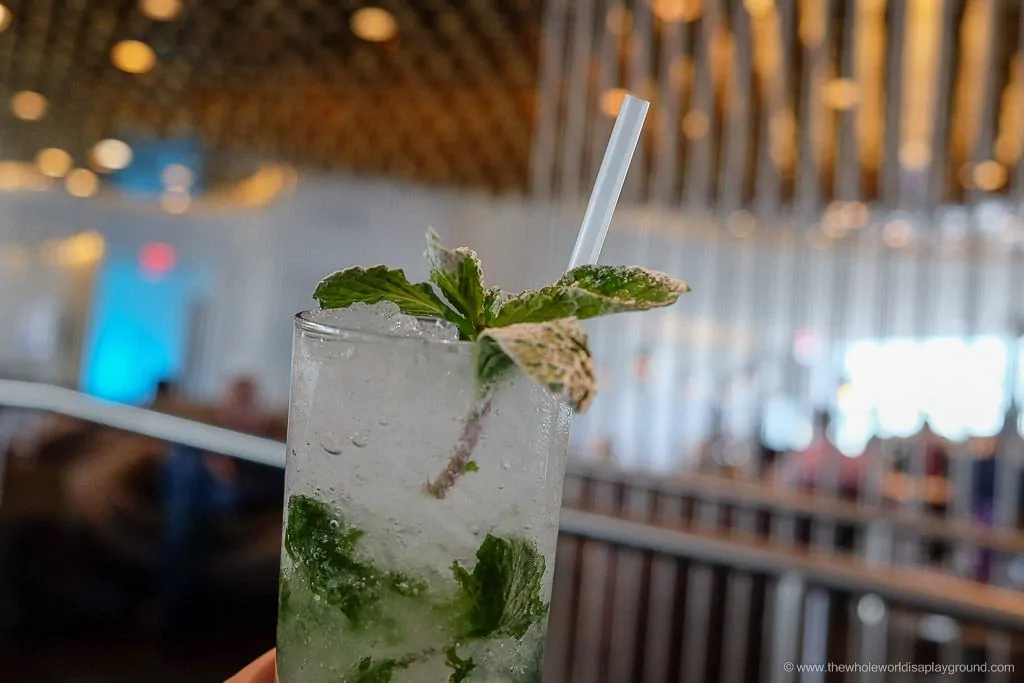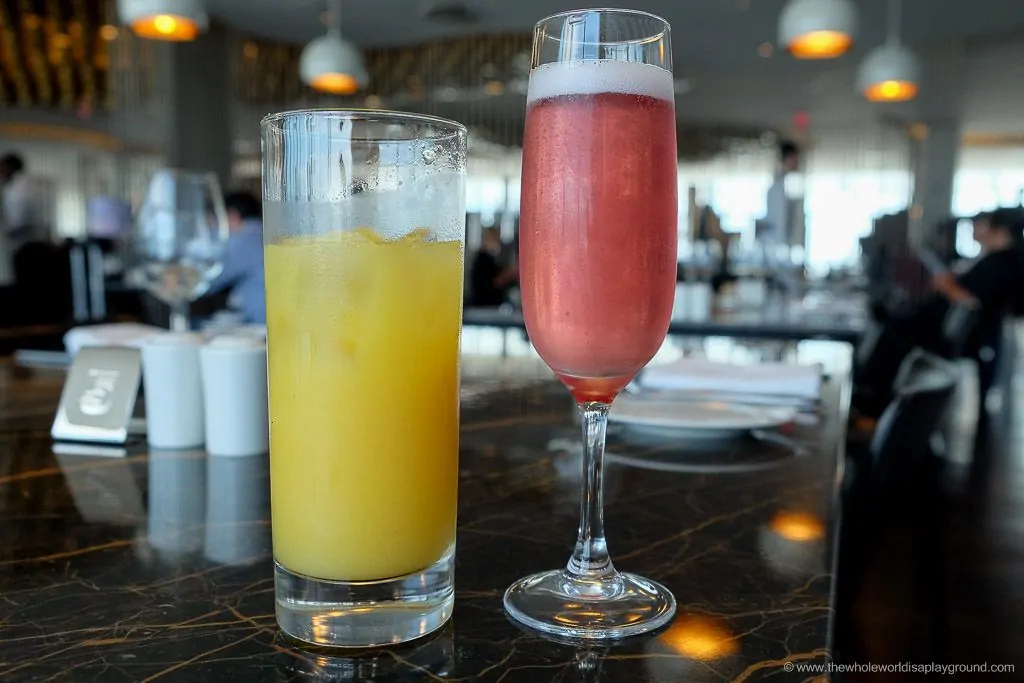 The Spa
Our business class tickets allowed us one complimentary spa treatment each but, despite our arrival at the lounge approximately three hours before departure, we were unable to secure a spa appointment. I'm not sure what time Virgin expect customers to arrive for an Upper Class flight but three hours seems reasonable to me and it was disappointing that they didn't have the capacity to offer appointments for a high number of passengers.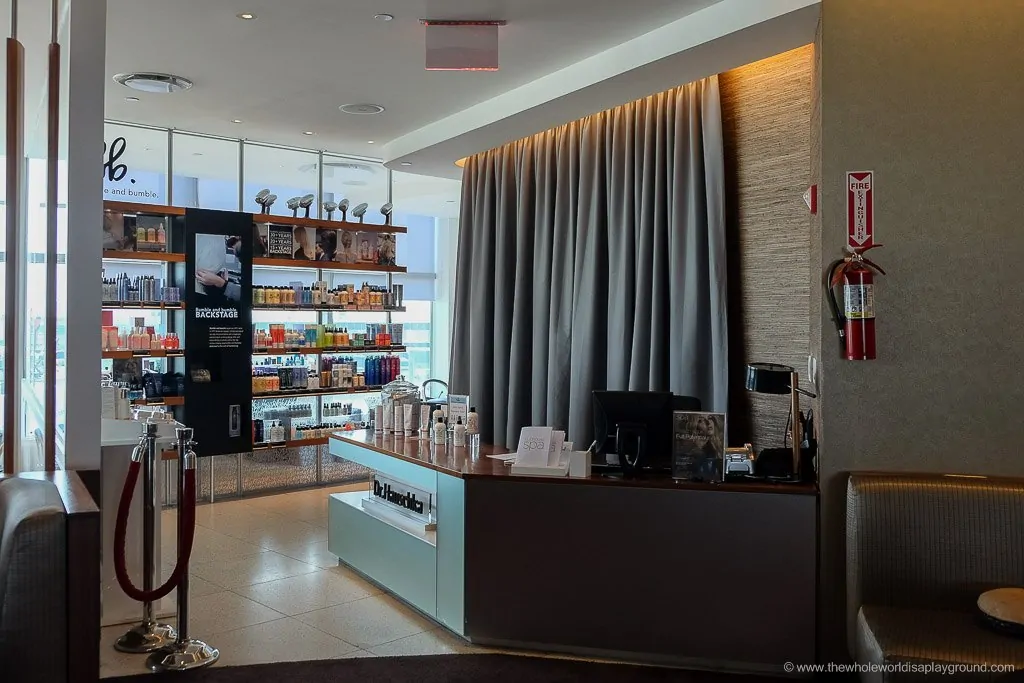 Facilities
Facilities included excellent shower rooms and a small business center with printing available at the check in desk.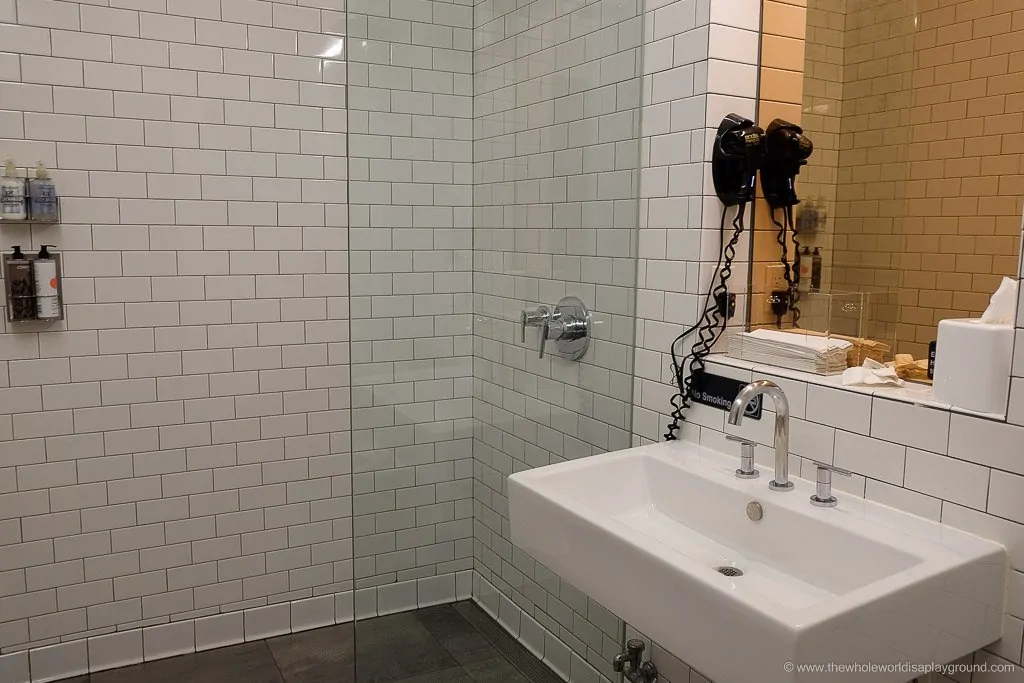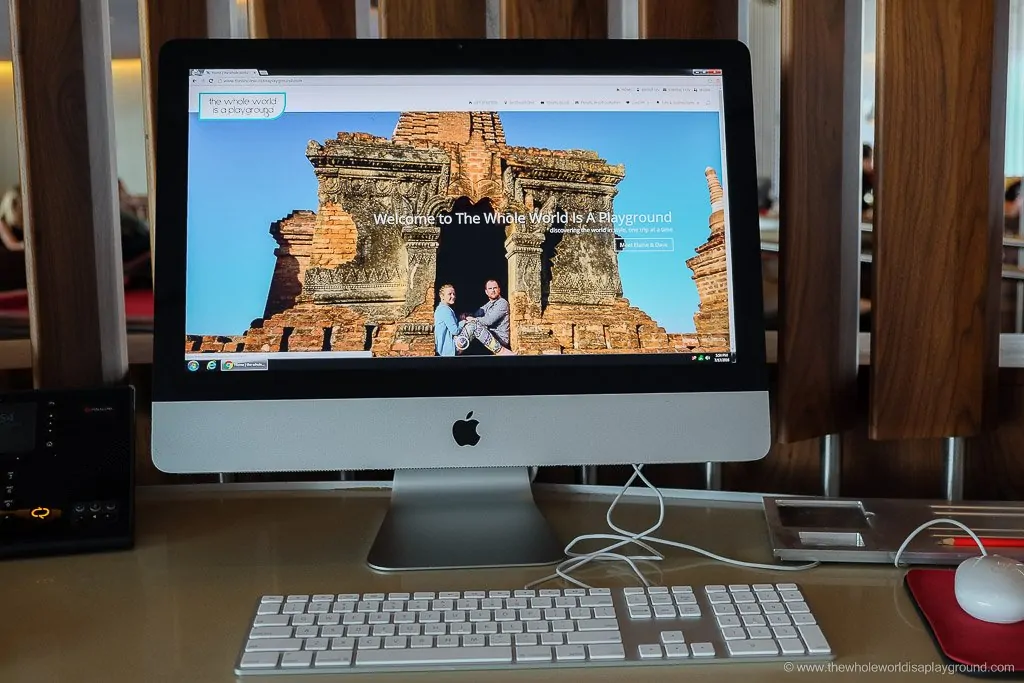 Access to Virgin Clubhouse JFK
Access to the JFK Clubhouse is available to:
Virgin Atlantic: Upper Class passengers or Flying Club Gold members
Singapore Airlines: first/ suite passengers flying Singapore Airlines or Solitaire PPS members
Virgin America: First Class guests, Main Cabin Select guests, and Elevate Gold members are eligible to purchase Clubhouse day passes
Overall
There's no denying that the Virgin Clubhouse in JFK is a quality lounge especially by US airport standards. The staff were friendly, the lounge clean and the made to order food was of a good standard. On the flip side, it did seem quite crowded and it was difficult to get a seat at busier times but the biggest disappointment was the spa availability.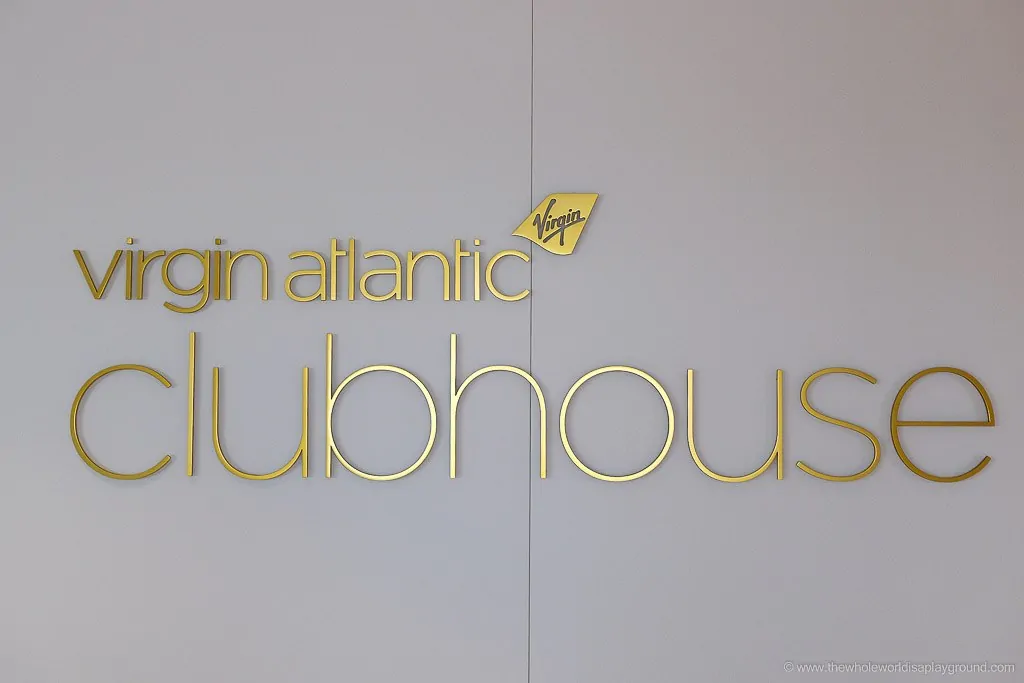 For more on our Virgin Upper Class adventures….